The 10 Best Boutique Hotels in Fiji
For Your Upcoming Stay in the Fiji Islands.
A Sustainability Ranking in partnership with ETIC Hotels
You're planning a trip to the Fiji Islands and you're trying to be as ethical and sustainable as possible?
niood lists you the 10 best boutique hotels in the Fiji Islands:
1. Kokomo Private Island Fiji
From $2,500 per night

ETIC Hotels Green Score: 8.5/10
Kokomo Private Island fuses unscripted luxury with the bounty of space and the generosity of time to do as much (or as little) as your holiday heart desires. Cradled by the Great Astrolabe Reef, our stunning unspoiled and naturally immaculate island is more than a backdrop, it's your home for as long as you choose to linger.
Our reef provides a virtual portal into an unparalleled underwater world, while our land experiences offer a paradise for adventure seekers, a restorative sanctuary for families and an enticing retreat for honeymooners.
Kokomo Private Island will absorb your idea of luxury – whatever that might look like for you.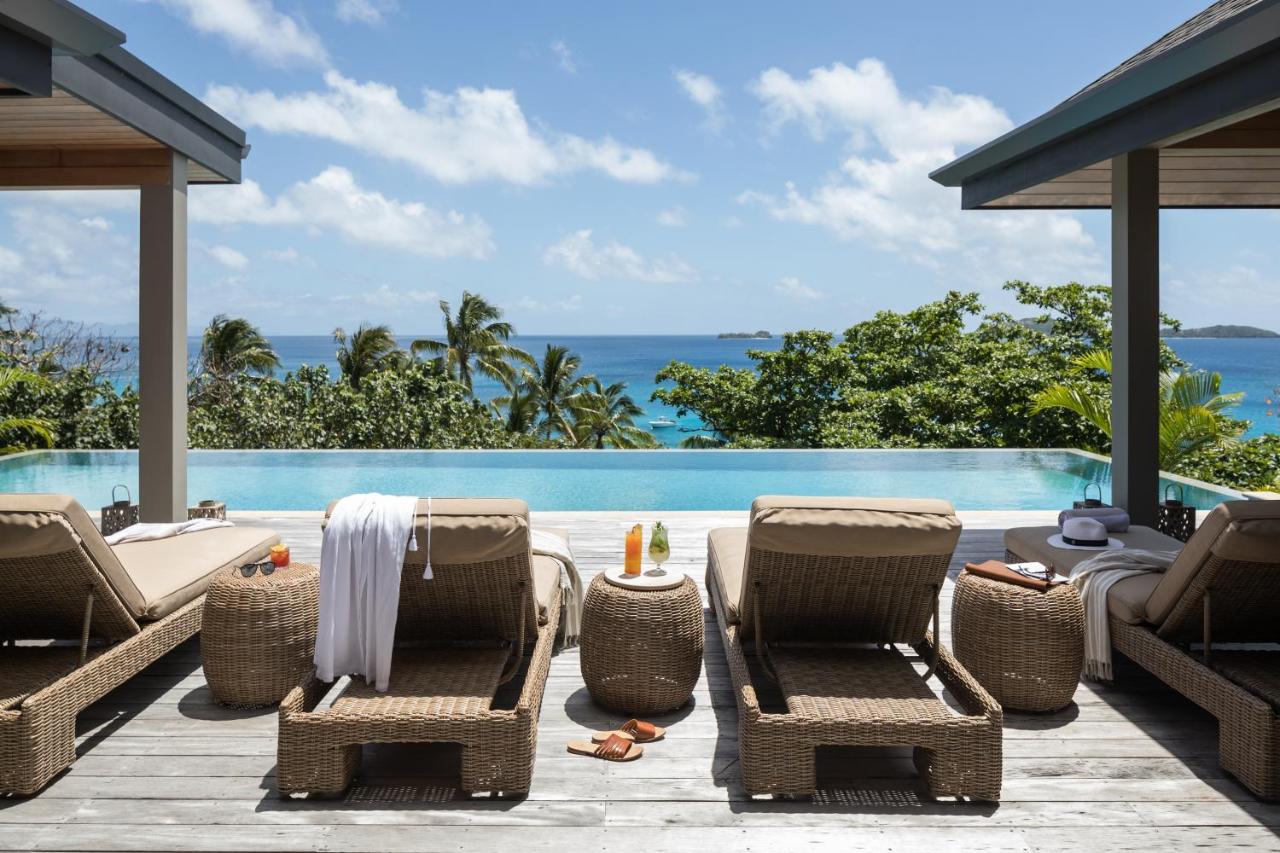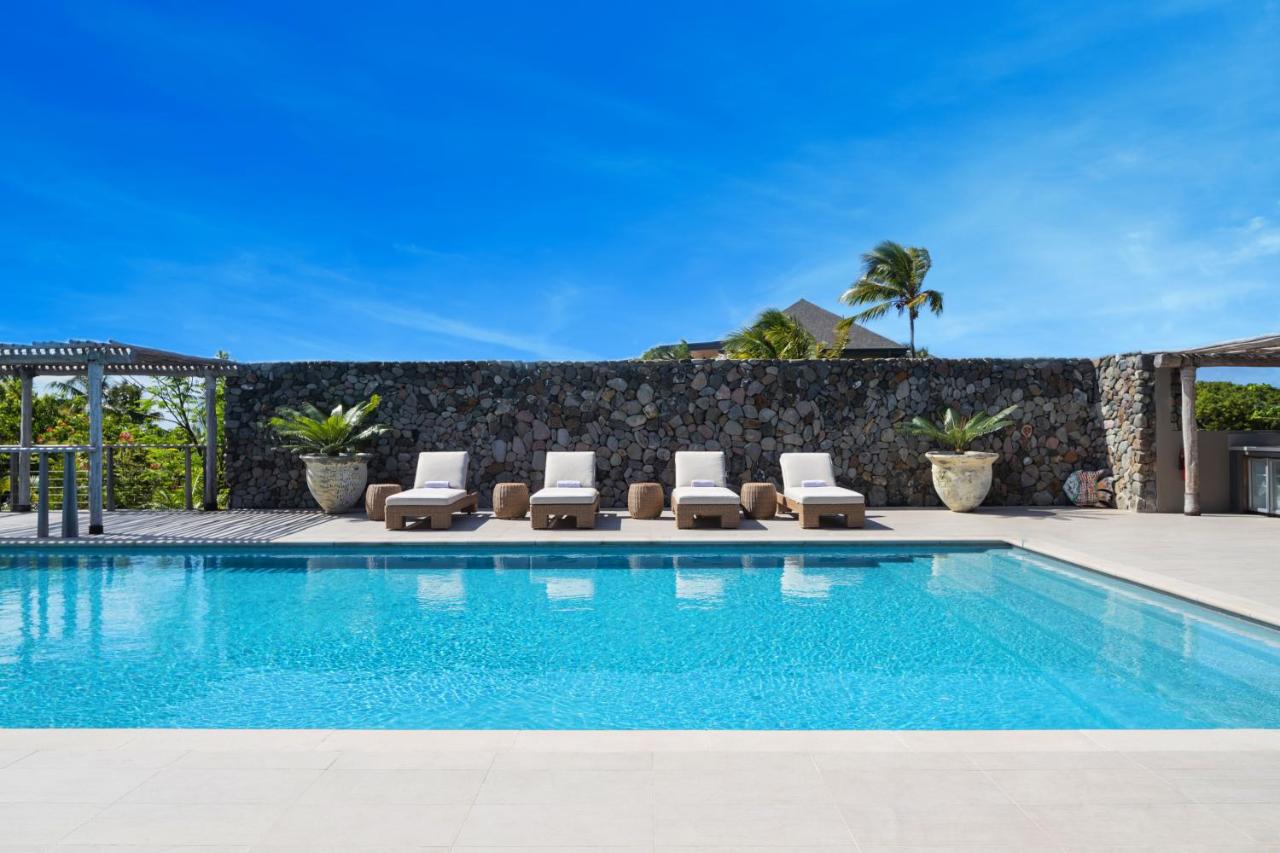 2. Vomo Island Resort Fiji
From $1,200 per night

ETIC Hotels Green Score: 8.5/10
Palm trees and sunshine. Private beachfront accommodation. Pure, heartfelt luxury. VOMO becomes your personal paradise the moment you arrive. Enjoy the delights of whiling away the day under a coconut tree with a luxurious spa treatment your only appointment. Invigorate yourself with a hike up Mt Vomo, a snorkelling trip atop our many coral reefs or a challenging 9-holes on our par-3 golf course. Reconnect as a family, enjoy long walks on the beach, island picnics, learn to dive and make new friends. The days are yours to explore over 255 acres of private island and its surrounding azure waters. Unwind with premium cuisine and beverage selections from our restaurants and bars.
3. Jean-Michel Cousteau Resort Fiji
From $1,000 per night

ETIC Hotels Green Score: 8.5/10
Jean-Michel Cousteau Resort is our award-winning luxurious island vacation destination in the South Pacific. Guests discover the truly amazing resort experience — focusing on rest and relaxation, authentic cuisine and culture, and exploring the incredible secrets of nature and the local environment. Our great variety of unique interactive activities, lifestyle-enriching experiences and attractions make this Fiji's Best Family Resort in addition to a Romantic Luxury vacation for couples. Anyone with a sense of adventure and the desire to experience one of the most beautiful places on the planet will love Jean-Michel Cousteau Resort.
Overlooking beautiful Savusavu Bay, the Jean-Michel Cousteau Resort features just 25 luxurious bures. 5-star accommodation and service amidst quintessential Fiji island serenity.
4. Likuliku Lagoon Resort, Fiji
From $800 per night

ETIC Hotels Green Score: 8.5/10
Likuliku Lagoon Resort is a haven of subtle luxury for adults only and reserved exclusively for guests in-residence at the resort. A wilderness island retreat, it is the first and only resort in Fiji with authentic over water-bures, in a natural ocean lagoon, surrounded by a protected marine sanctuary. It is a unique and special place amidst a pristine environment, designed with integrity to Fijian cultural values, traditional designs and architecture, and is embraced by the renowned warmth of the Fijian people.
From the water it looks like an ancient village, so traditional is the style. The beating heart of the Resort is a magnificent building in the design of a Fijian canoe house. Surrounded by sprawling ceilings, hand-woven thatch and an exotic mix of natural materials and modern elements, Likuliku Lagoon Resort embodies the richness of an ancient culture with vibrant present-day lifestyle touches.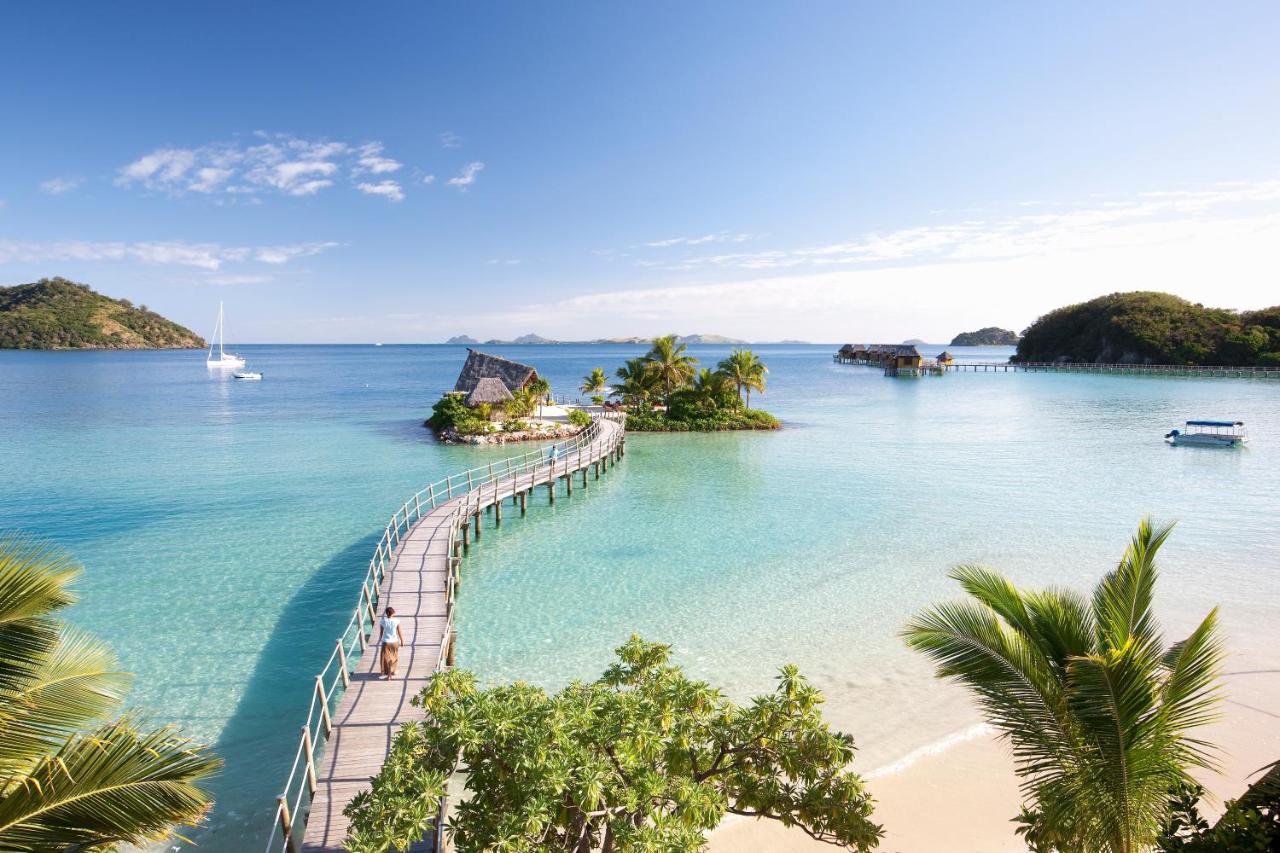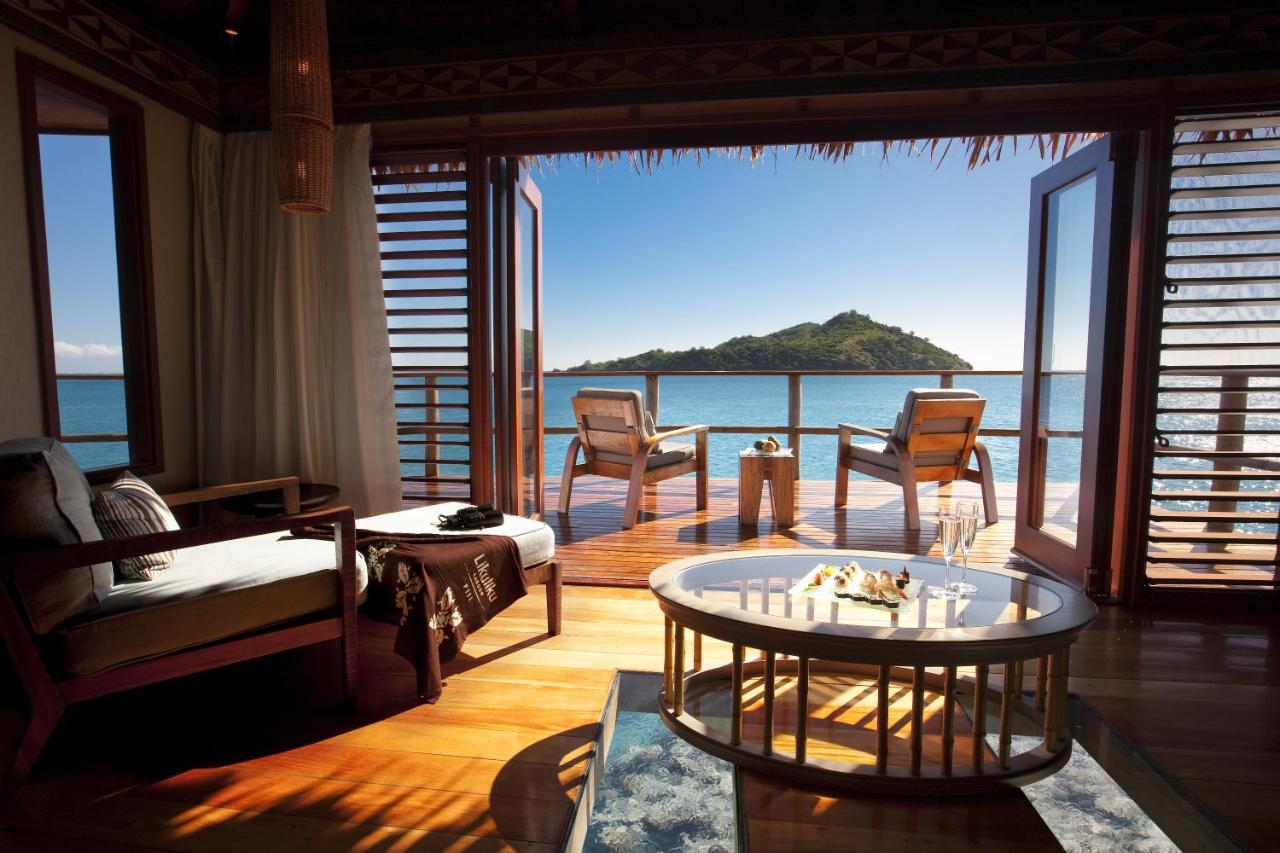 5. Royal Davui Island Resort, Fiji
From $1,200 per night

ETIC Hotels Green Score: 8.5/10
For centuries Fijians have used the Davui (conch shell) to call people together. At Royal Davui Island Fiji Resort, the Davui shell symbolises our invitation for you to visit our private Fiji island paradise.
Just a few guests can be accommodated at a time, so be prepared for an exclusive and genuine experience from the moment of your arrival. Here the world-renowned warmth and hospitality of the Fijian people awaits you. Enjoy the tranquillity of the ideal honeymoon and wedding resort in Fiji.
Royal Davui Island Fiji is one of the best private Fiji resorts for couples. It is an exclusive adults-only resort located in the spectacular Beqa Lagoon. White sand beaches, turquoise waters and tall palms silhouetted against the setting sun. Unhurried and stress-free, you'll feel a million miles from the hustle of modern living.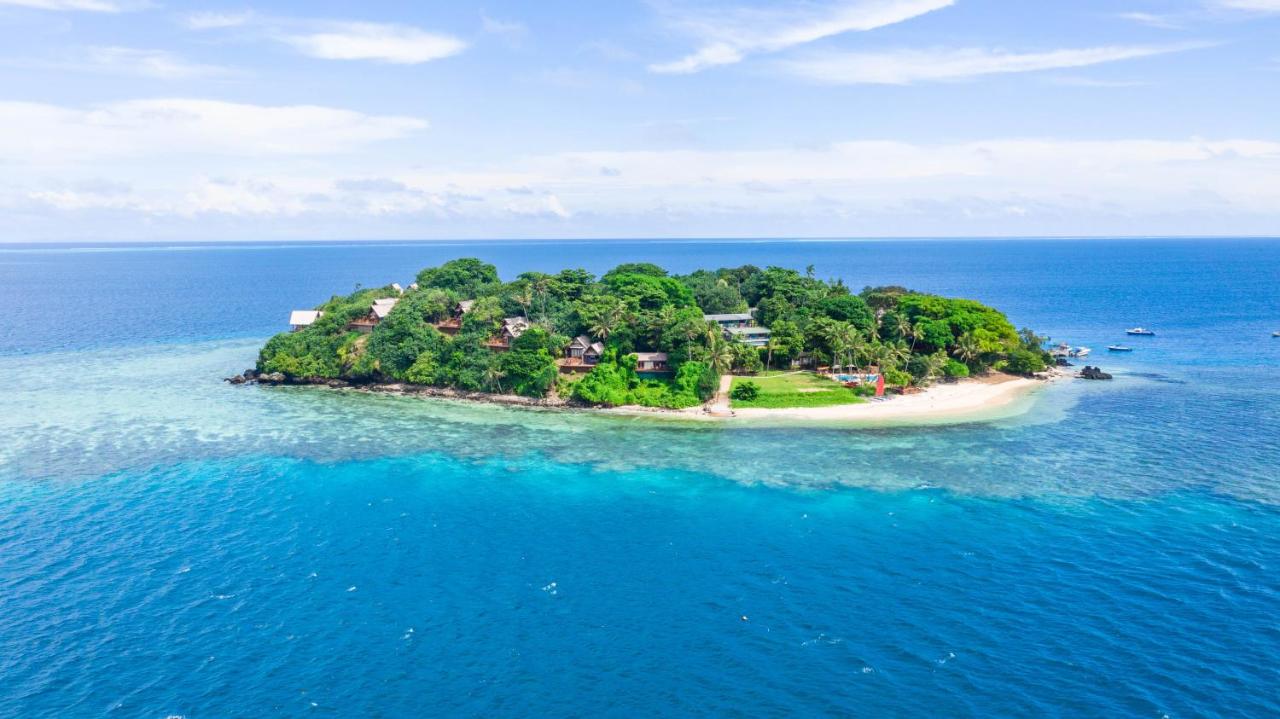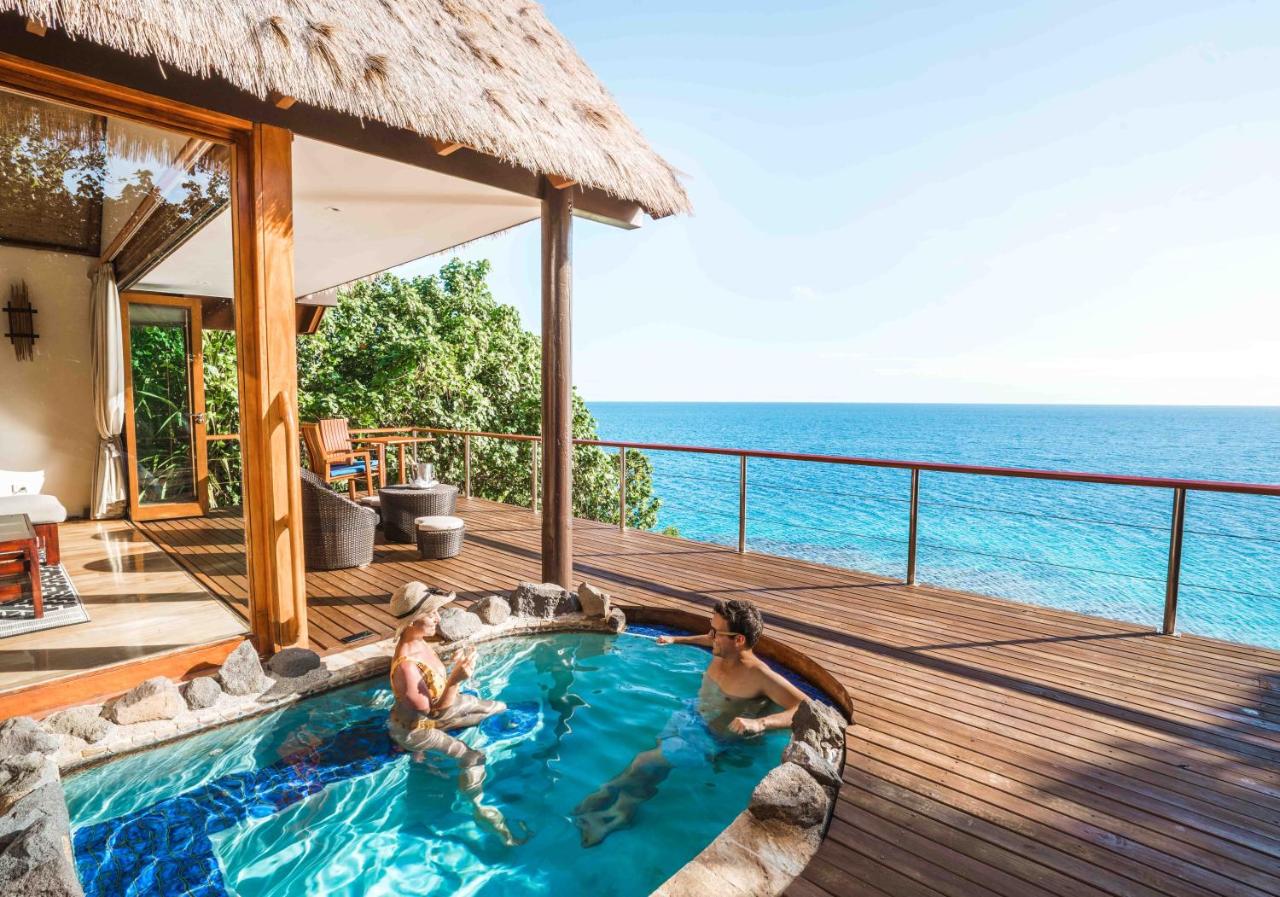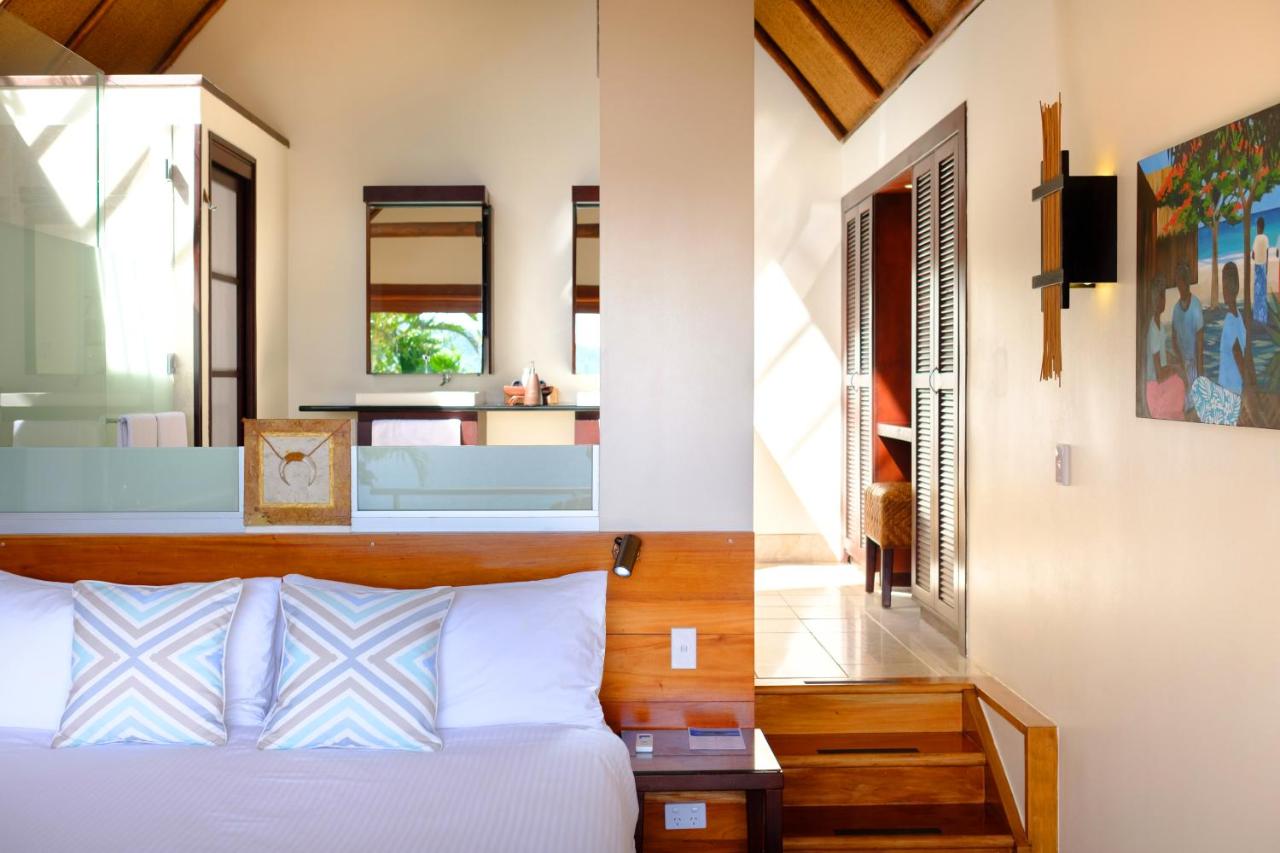 6. Six Senses Fiji
From $900 per night

ETIC Hotels Green Score: 8.5/10
Sublime Malolo Island is the tropical setting for Six Senses Fiji resort, only 16 miles (25 kilometers) from Nadi International Airport (NAN). Surrounded by crystal clear waters and white sand beaches, the resort features just 24 spacious pool villas plus an inventory of residences with two to five bedrooms.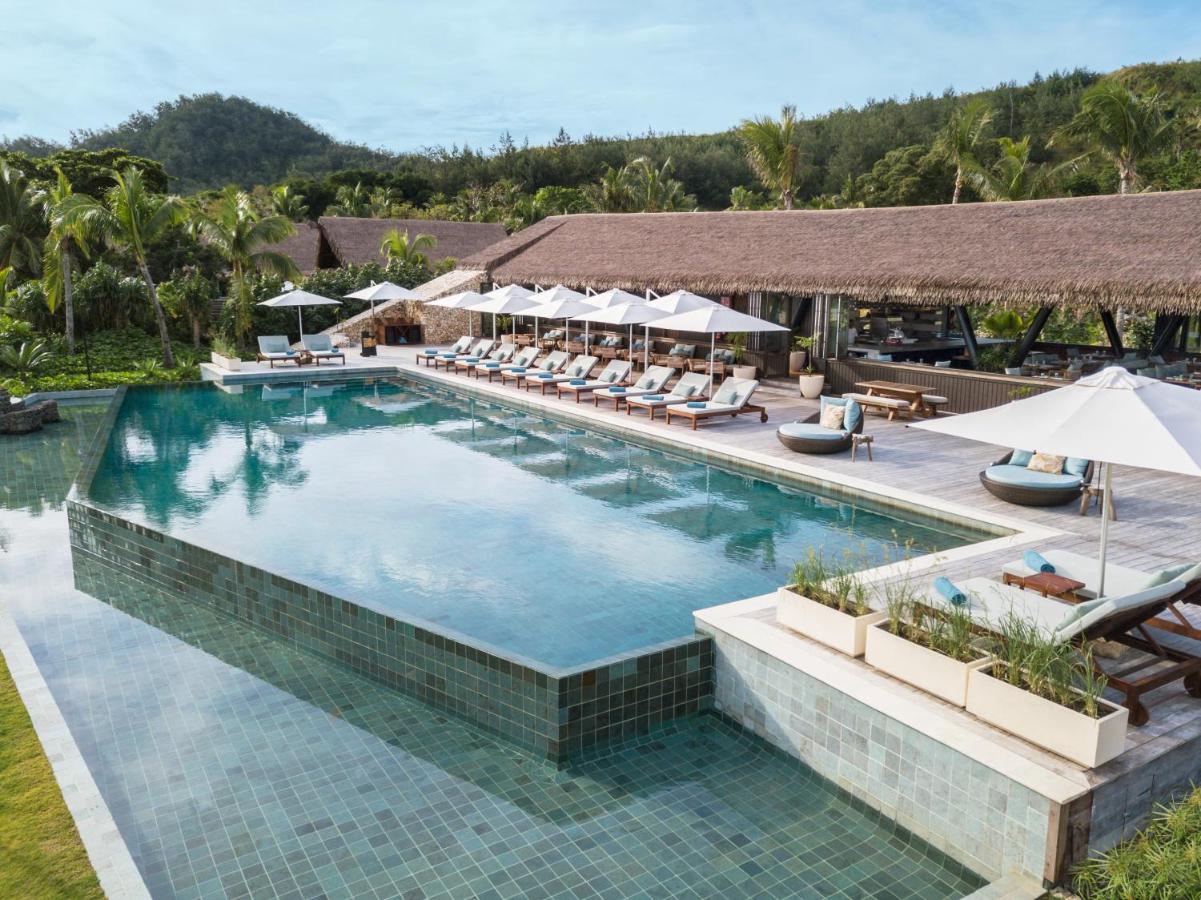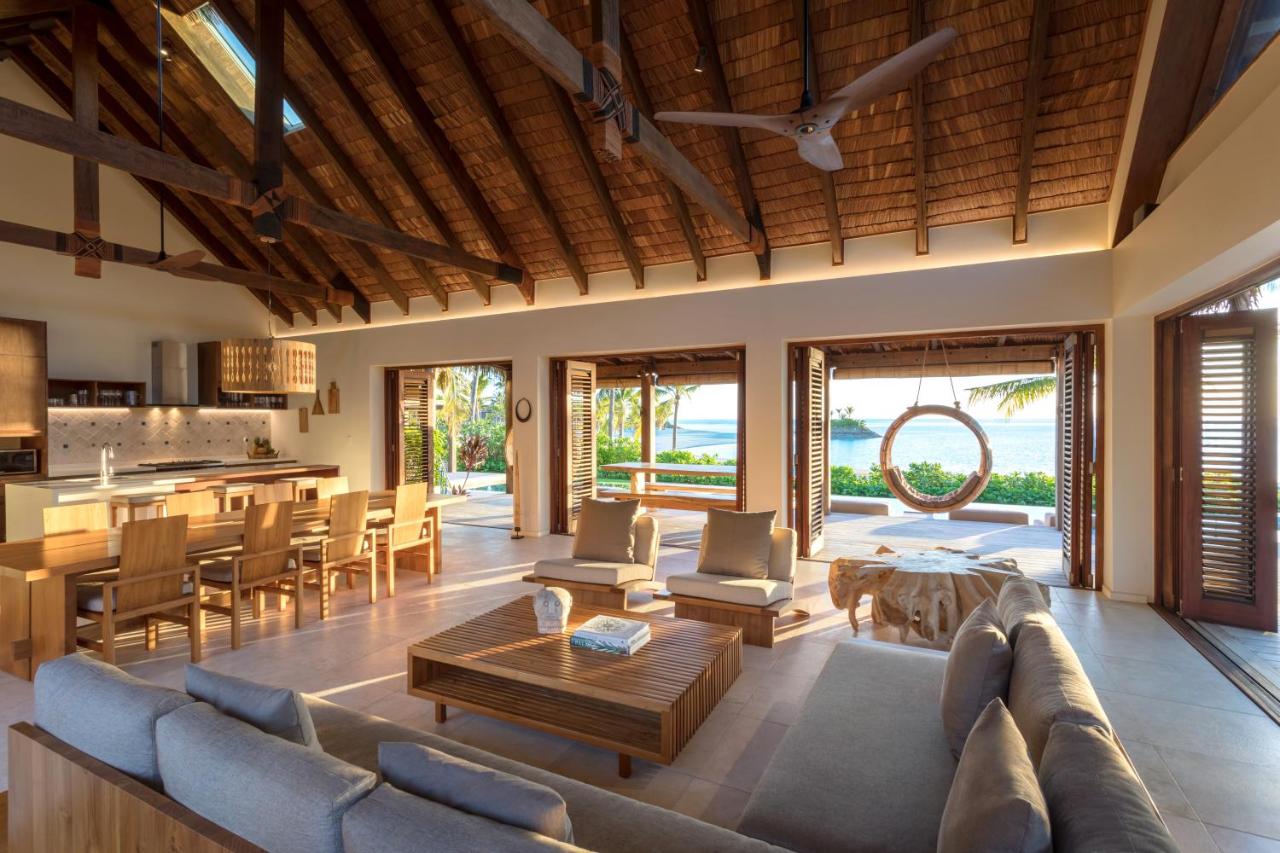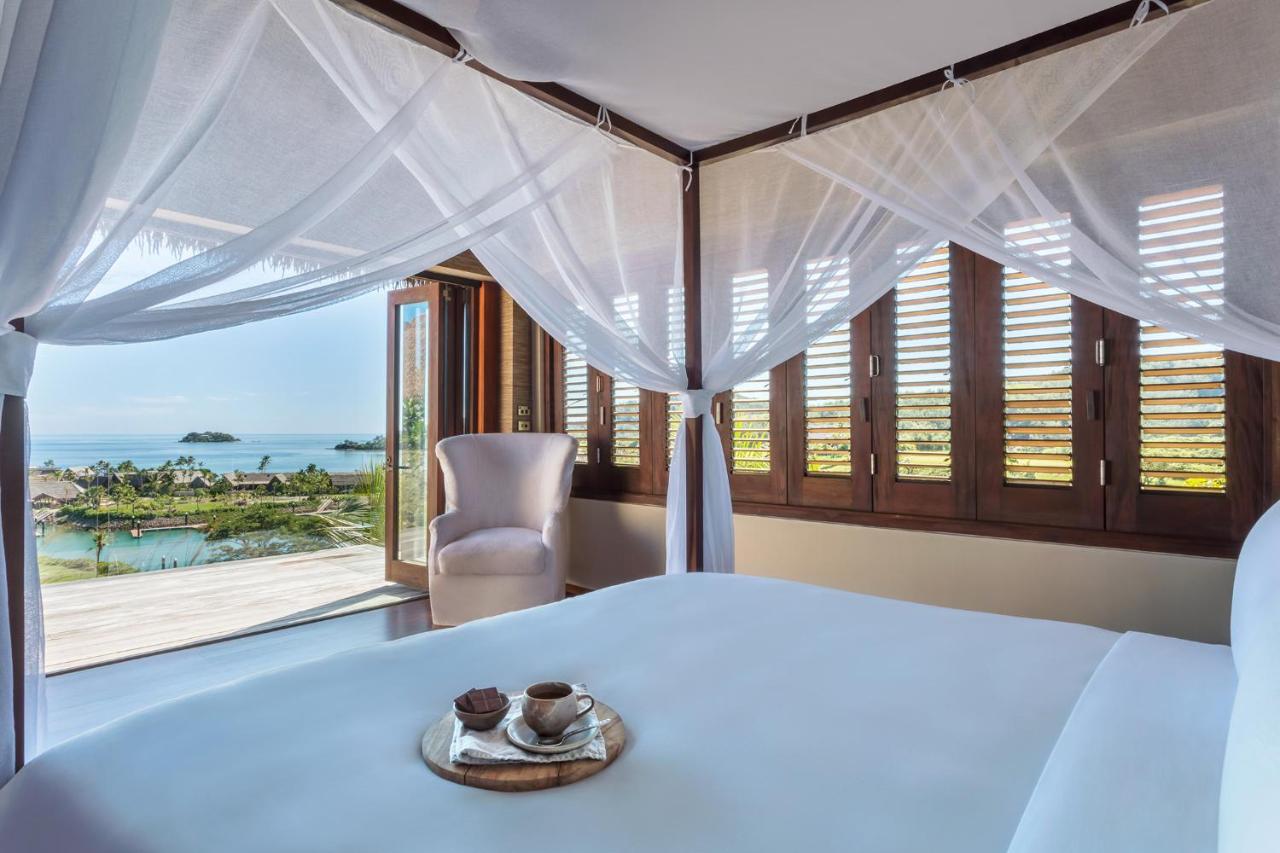 7. Daku Resort, Fiji
From $120 per night

ETIC Hotels Green Score: 8.5/10
Daku Resort has all the pleasures of a bure in a traditional bay-side resort without the prices of a five star resort. It's that combination of comfortable accommodation, good food, great setting and fabulous staff that has made us one of the best resorts in Savusavu.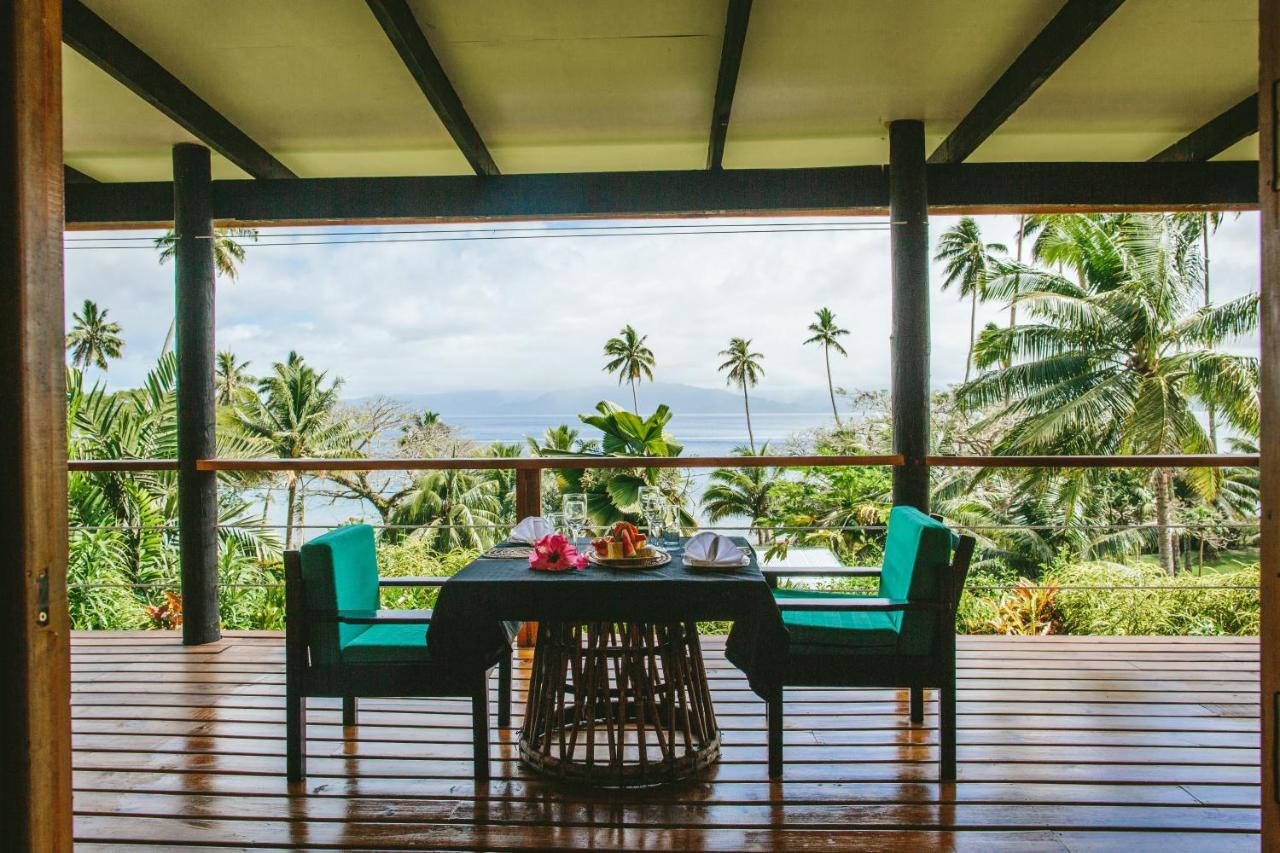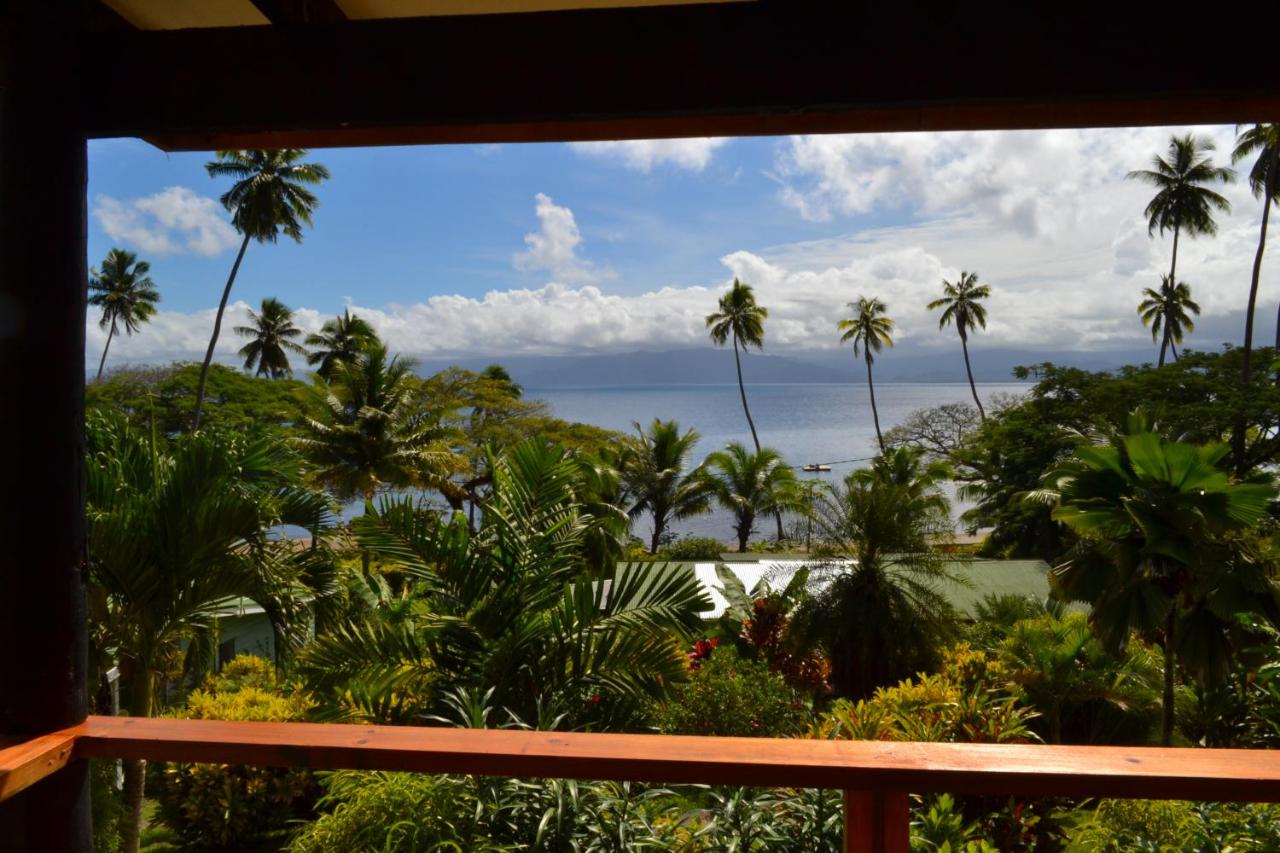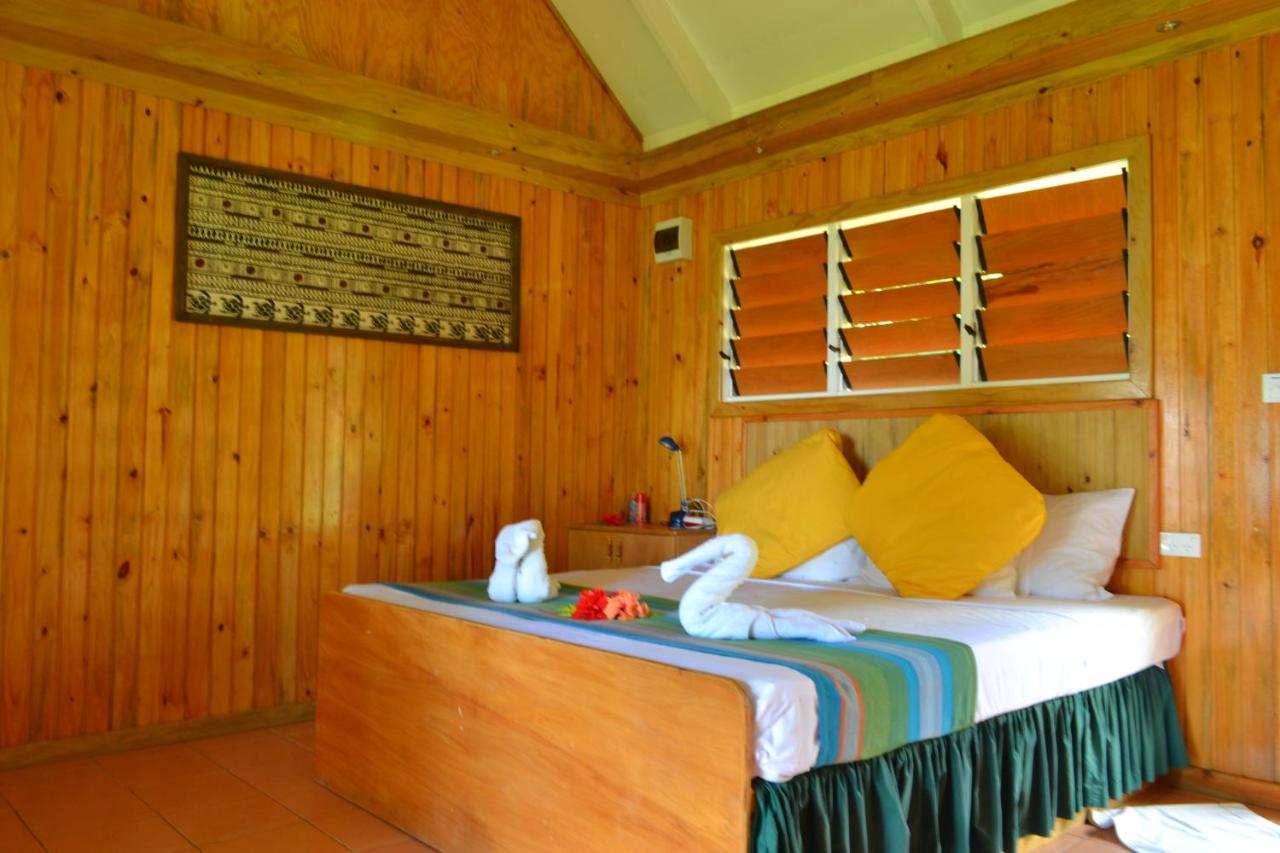 8. SigaSiga Sands Resort, Fiji
From $120 per night

ETIC Hotels Green Score: 8.5/10
Your Cottage is surrounded by trimmed lawns, a vast variety of Flowers and Palms, Lily Ponds, and Pathways. With ALL of this set on what many people call Savusavu's BEST BEACH, what are you waiting for?
Weddings, honeymoons and anniversaries are great reasons to Celebrate Life here. Many simply come here to unwind, enjoy the culture or grow deeper in love with life and each other.
Our resident caretaker family and staff have been with us since 1992 and are here to help you have your greatest Fiji vacation ever!
9. Namale Resort and Spa, Fiji
From $1,100 per night

ETIC Hotels Green Score: 8.5/10
Set amidst 525 acres of breathtaking tropical beauty in Fiji's northern island of Vanua Levu, Namale Resort & Spa is redefining all-inclusive. Our intimate, adults-only boutique setting offers a truly unique and authentically Fijian experience where your every request is met, every want anticipated, and every expectation exceeded. Catering to some of the world's most exclusive clientele from actors Edward Norton and Russell Crowe to fashion icon Donna Karan and NBA Coach Pat Riley, our world-class staff is devoted to providing you an exquisitely luxurious experience unparalleled by any other all-inclusive resort in Fiji.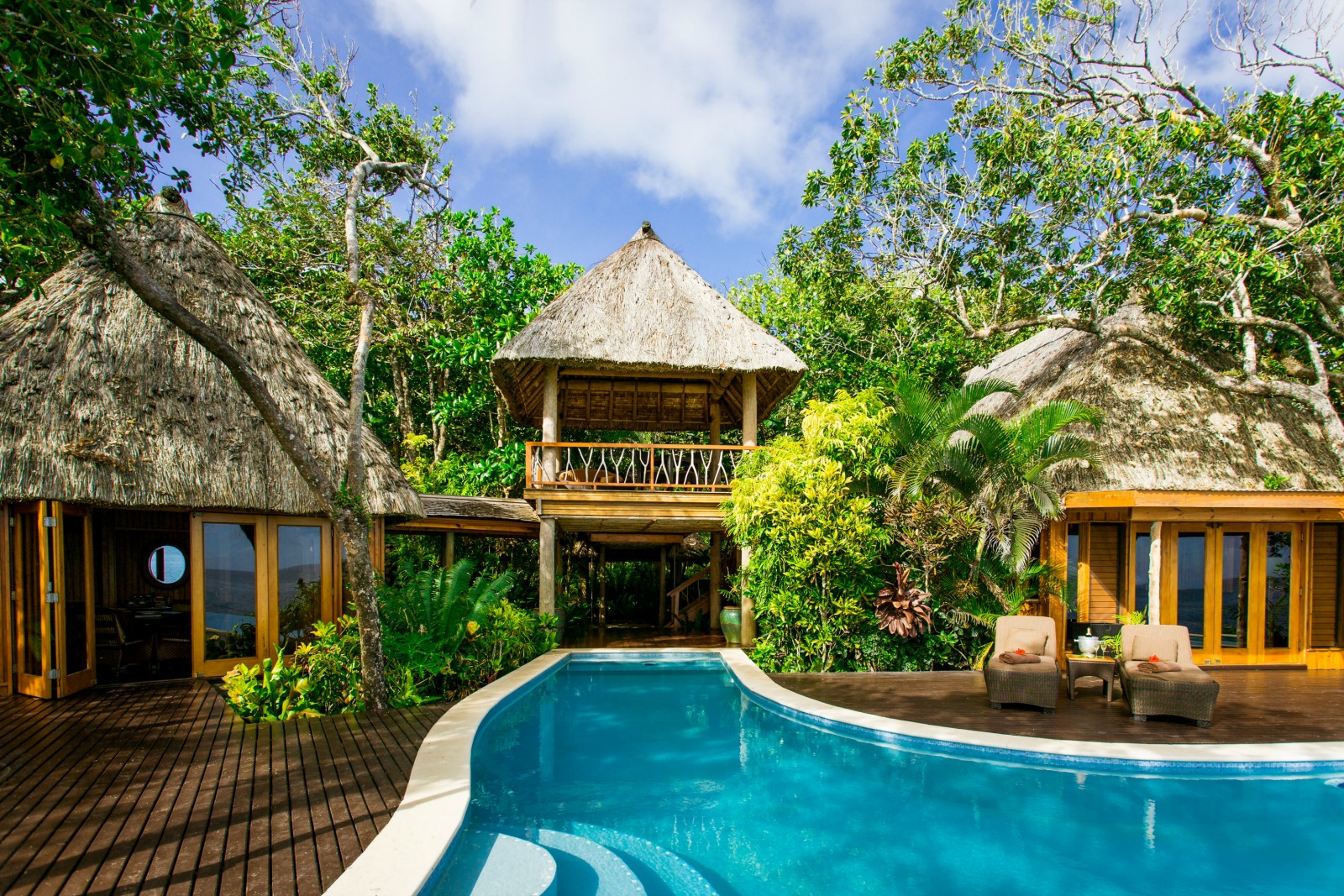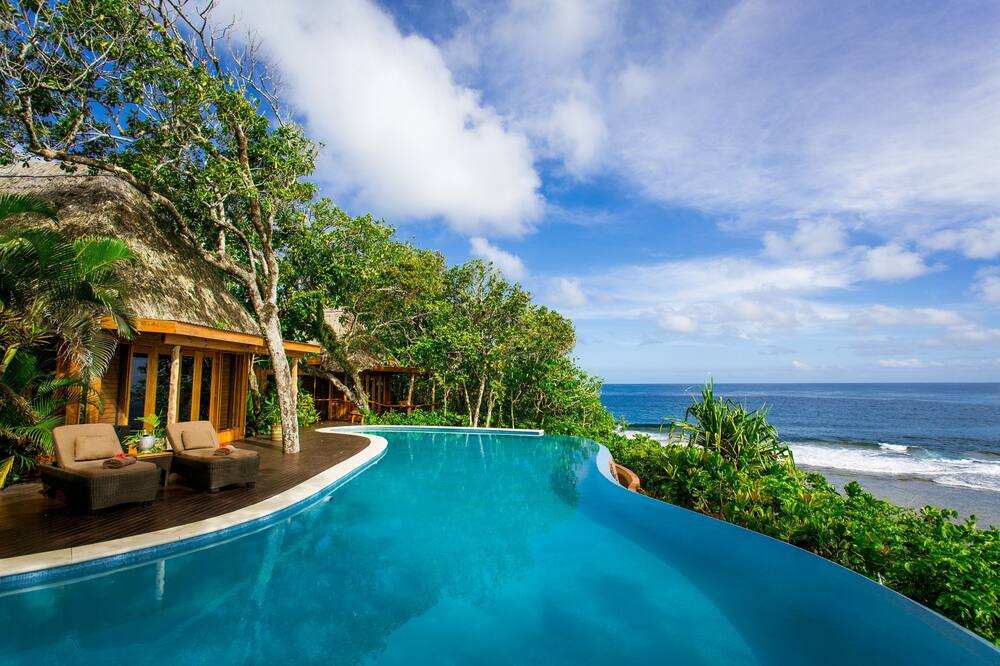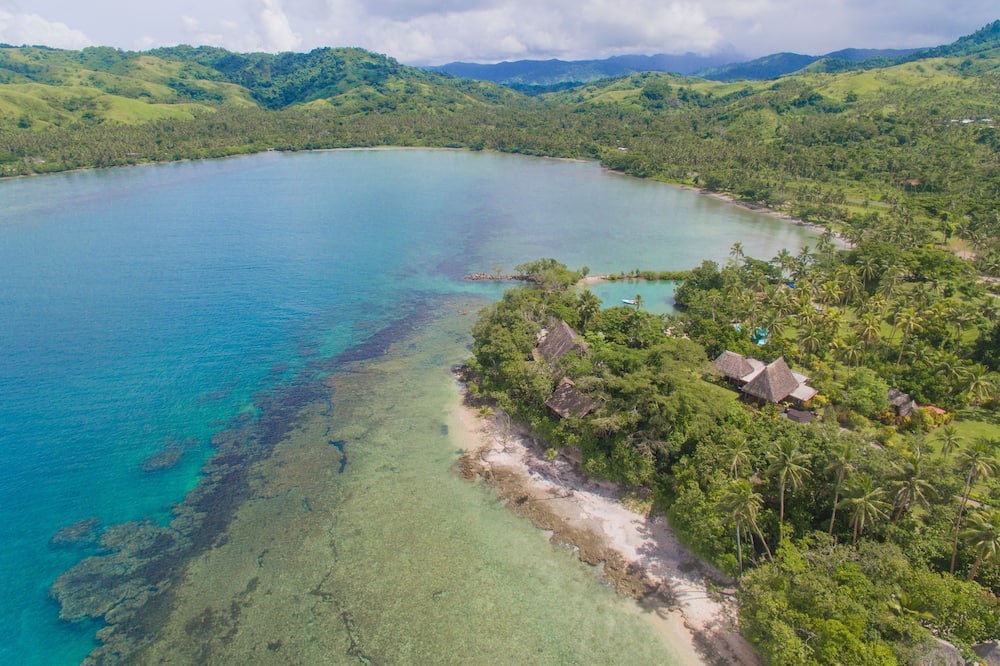 10. Koro Sun Resort, Fiji
From $450 per night

ETIC Hotels Green Score: 8.5/10
Our Fiji Resort is located within a 160-acre sanctuary on the island of Vanua Levu offering the genuine warmth and friendliness of the Fijian people, beautiful lush tropical surroundings, and warm, impossibly clear waters. In a remote setting that defines paradise, Koro Sun Resort & Rainforest Spa guarantees a genuine Fijian experience that is nirvana to the core.