The 10 Best Boutique Hotels in Los Cabos, Mexico
For Your Upcoming Stay in Los Cabos, Mexico.
A Sustainability Ranking in partnership with ETIC Hotels
You're planning a trip to Los Cabos and you're trying to be as ethical and sustainable as possible?
niood lists you the 10 best boutique hotels in Los Cabos in Mexico:
1. Hotel El Ganzo
San José del Cabo, Mexico
From $250 per night

ETIC Hotels Green Score: 9.5/10
Hotel El Ganzo avoids the ordinary. Spa treatments and gourmet cuisine rejuvenate the body, while music and art feed the soul. Visiting artists create their own original sounds in the hotel's Underground Studio, while live musical performances and curated visual art exhibits treat guests to an insider's view of the creative mind.
With just 70 guest rooms and a keen eye toward style and aesthetics, Hotel El Ganzo is a refuge and a mind-opening departure from cookie-cutter hotels. Custom furnishings and original design elements set the visual tone against the natural backdrop of the beautiful Sea of Cortez.
Our goal is to show you a different way to experience Los Cabos. Discover the San Jose del Cabo hotel that's changing the destination at Hotel El Ganzo.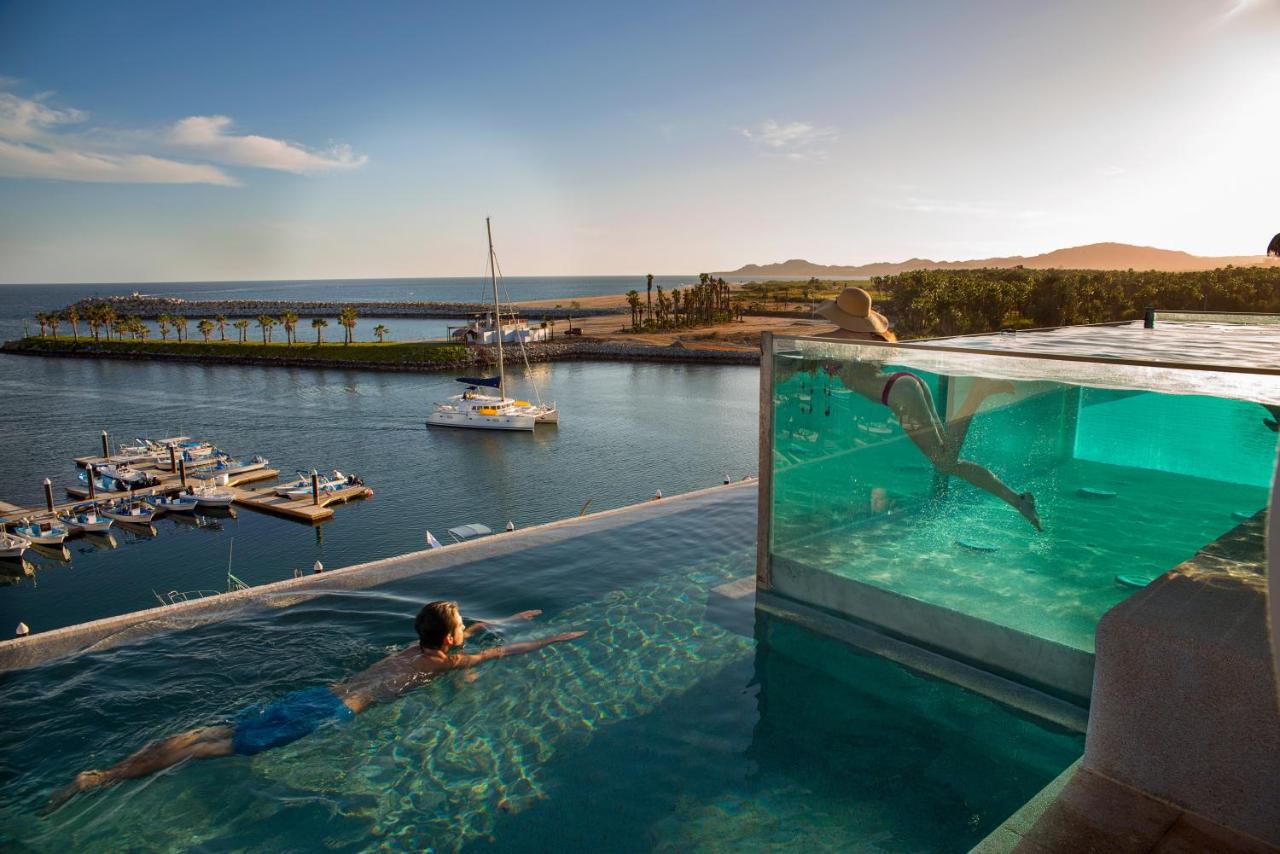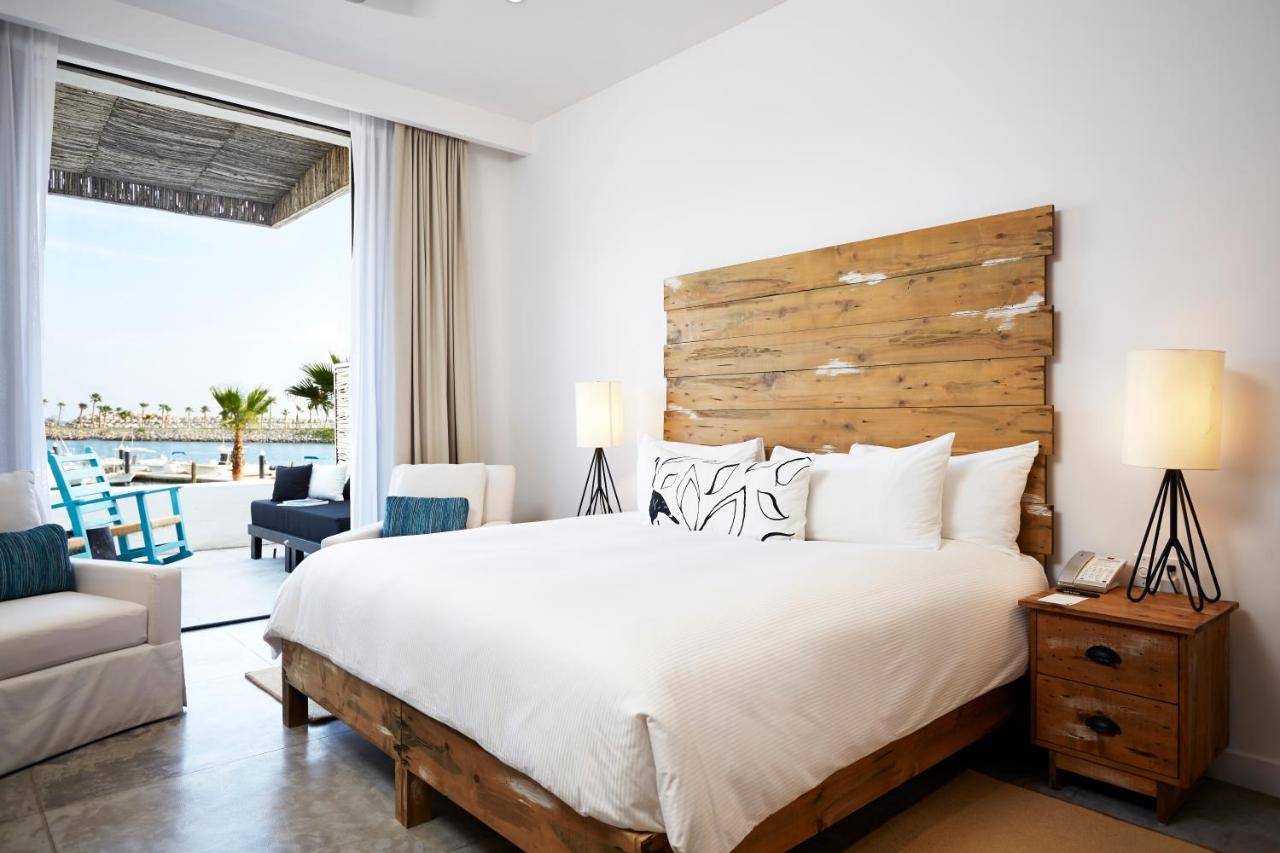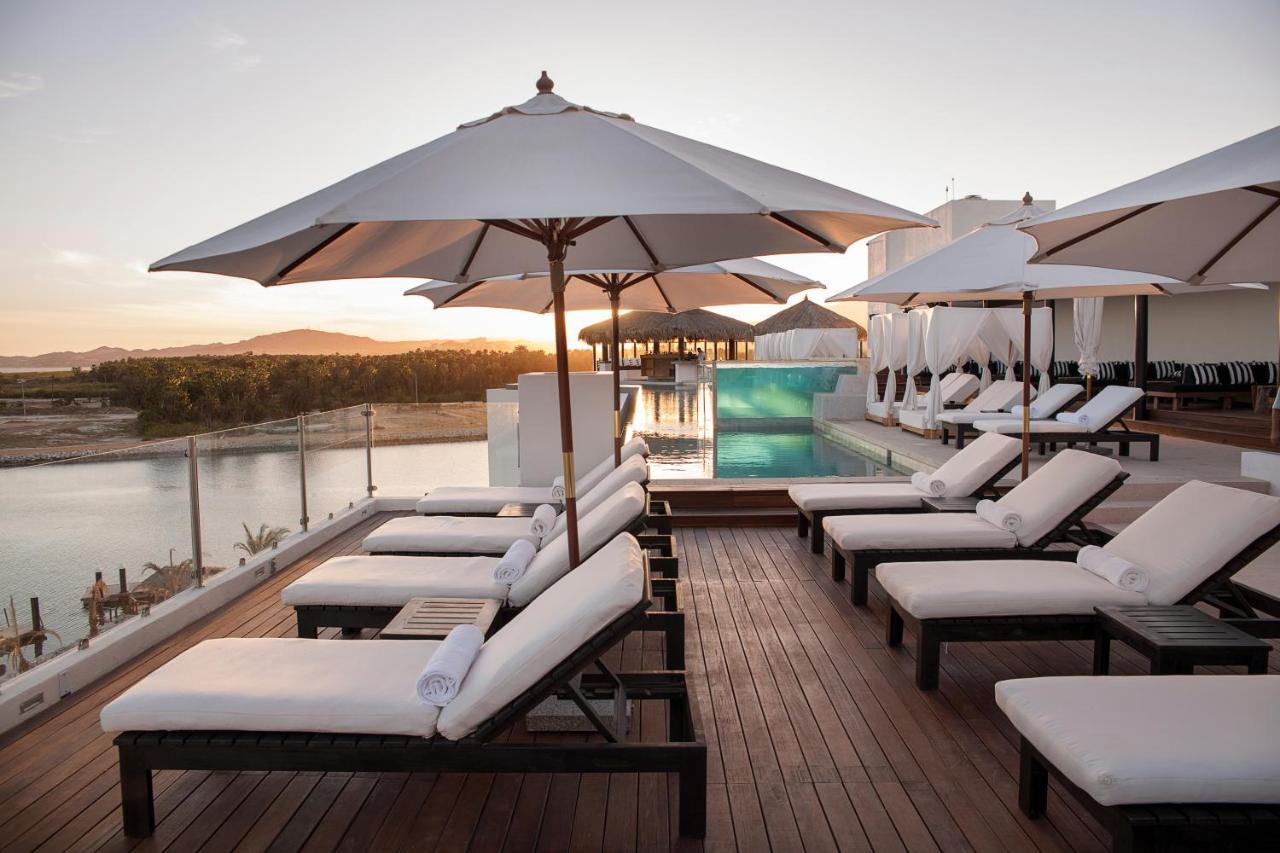 2. Esperanza, Auberge Resorts Collection
Cabo San Lucas, Mexico
From $850 per night

ETIC Hotels Green Score: 9.5/10
A 57-room hotel on Cabo's rocky coast, warmed by brilliant sunshine and sprayed with a salty mist every time a wave comes crashing along the rocks. There is a centuries-old rhythm to this Auberge Resort…the kind of place you come for a constant soundtrack of crashing waves, and rooms that promise the most stellar views.
Sitting at the very tip of the Baja Peninsula, the Esperanza looks out over the Sea of Cortez and Punta Ballena, and inside, the decor of its ocean-facing villas and dramatic restaurants mirror the seashell hues you see outside: light wood-beamed ceilings, locally woven rugs, beds covered in crisp white linens and rattan furniture. Most rooms come with private verandas, but for the absolute best ocean views, the hotel's tiered pool and cliffside Cocina del Mar restaurant can't be beat. The hotel is also home to 3 other restaurants, and although not set on a dramatic promontory like Cocina del Mar, they are just as gorgeous, including Las Estrellas set in a garden, and La Palapa with its open-air kitchen.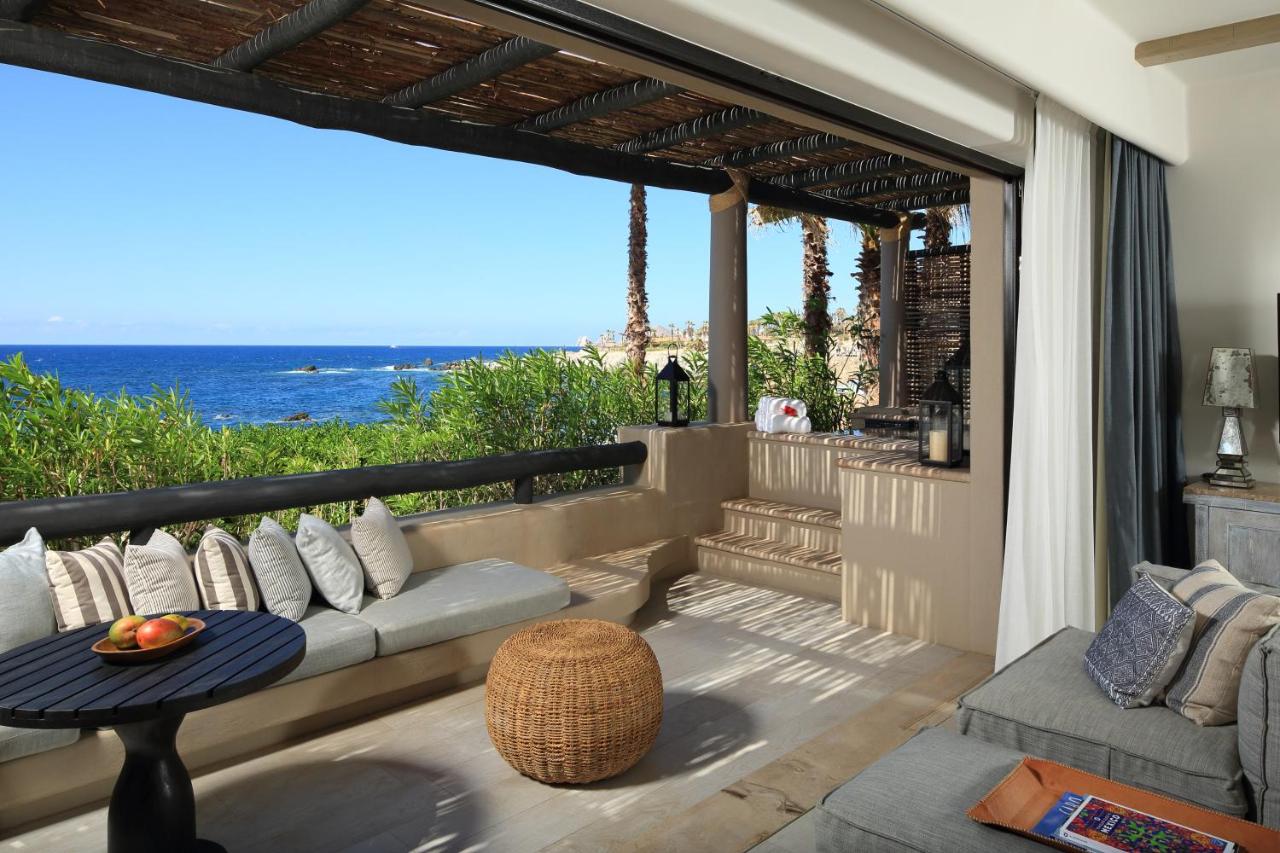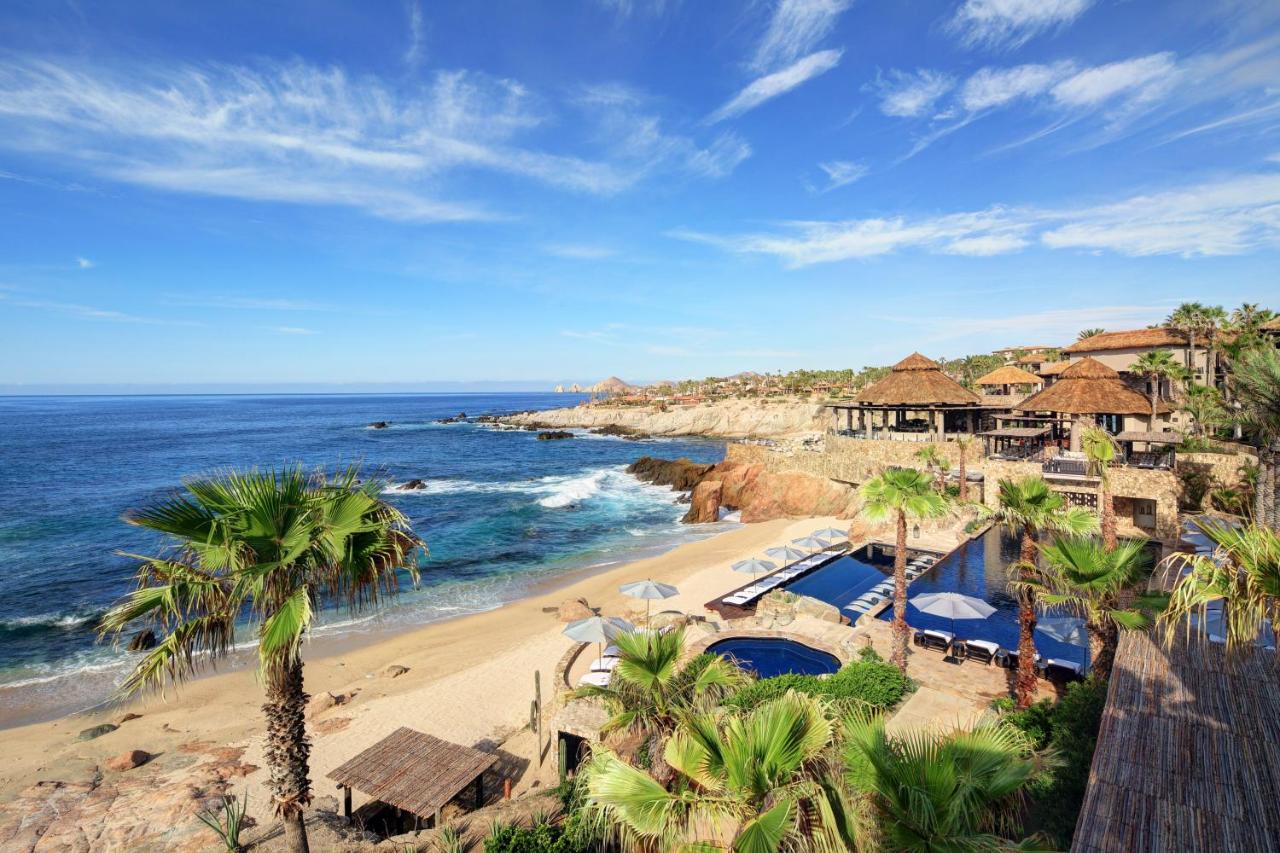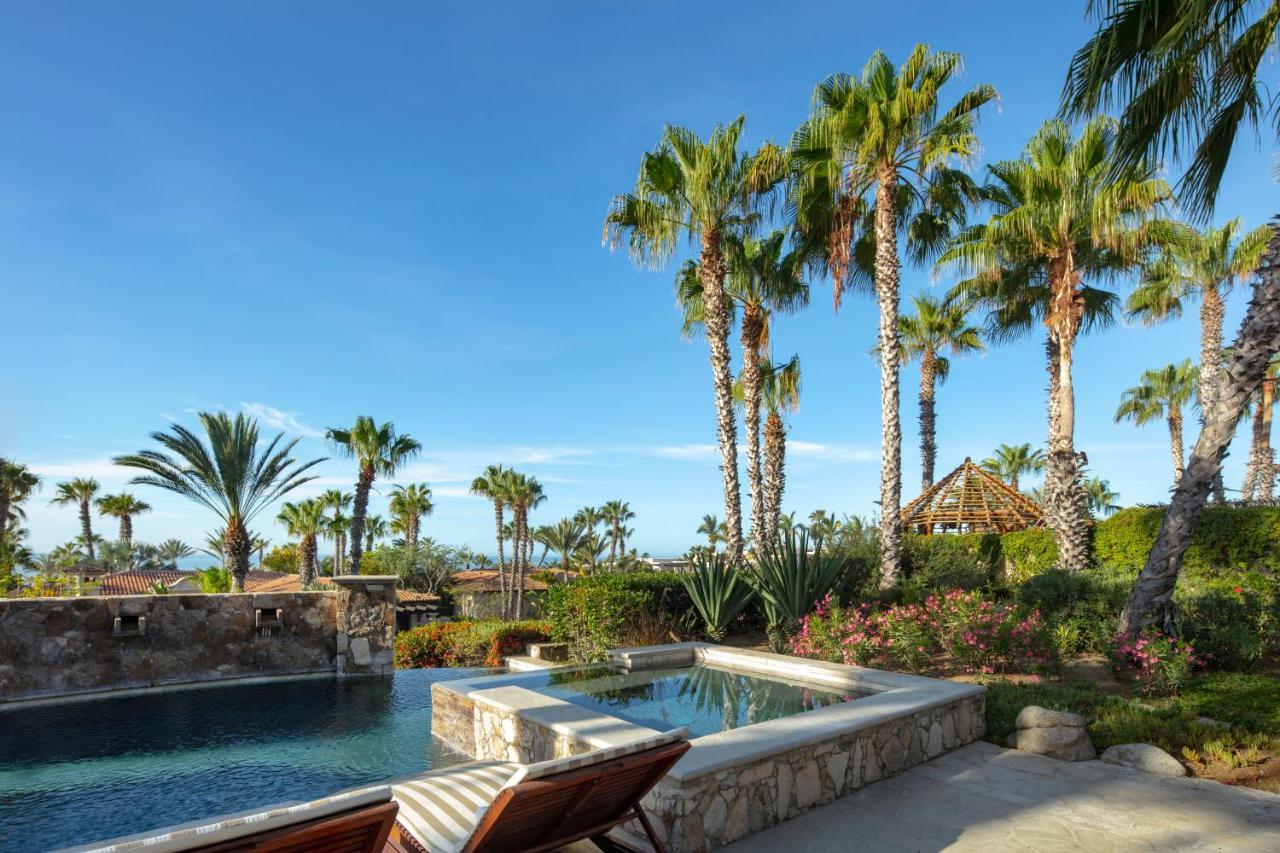 3. The Cape – a Thompson Hotel
Cabo San Lucas, Mexico
From $350 per night

ETIC Hotels Green Score: 9.5/10
Intuitively interwoven within the natural landscape surrounding the Monuments Beach point break, The Cape is a place to revel in the heat of the moment. The clean, contemporary lines of visionary Mexico City architect Javier Sanchez converge in a relaxed 1960s Southern California-meets-Baja aesthetic at this luxury boutique hotel.
Two pools and a duo of outdoor spa cabanas seemingly spring from the natural rock formations, while the only rooftop lounge in Cabo San Lucas floats six stories above. Set to the pulse of an urban vibe by night, the warm designs by Arquitectura de Interiores' Marisabel Gómez Vázquez ultimately draw you in, revealing a reflection of Los Cabos like no other.
4. One&Only Palmilla
San José del Cabo, Mexico
From $850 per night

ETIC Hotels Green Score: 9.5/10
Surrounded by the scents, colours and sounds of Mexico, experience a burst of energy, and the excitement of glamour along our golden shores. Follow winding floral paths leading to pristine sands, serene seclusion, inviting pools and delicacies caught straight from the Sea of Cortez. With endless space to explore and ample opportunities for adventure await discovery. We promise choice, privacy and personalisation, so you can experience an escape with the highest degree of safety. Discover more about how we have prepared for your stay.
5. Grand Velas Los Cabos Luxury All Inclusive
Cabo San Lucas, Mexico
From $1,150 per night

ETIC Hotels Green Score: 9.5/10
Luxury is having the best curated by the best talent. And it's also about the luxury of choice and warm hospitality. All this at Grand Velas Los Cabos, the most recognized resort in the destination awarded with 5 Diamonds by the AAA, with a privileged location, Mexican culture and art meet contemporary design that's nothing short of magical.
You'll be pampered in exceptionally spacious ocean view suites with private terraces that organically blend the indoors with the outdoors, some with personal plunge pools and wellness options. Spend your day lounging or swimming at our multi tiered infinity pools – all with a view of the Sea of Cortez, walking on golden sand beaches at water's edge, or indulgence in one of our exclusive over the top experiences of land and sea. And then there's Se Spa where even before getting a Mexican inspired treatment that combines the latest in technology with local natural ingredients, you'll enjoy a much acclaimed seven step water journey.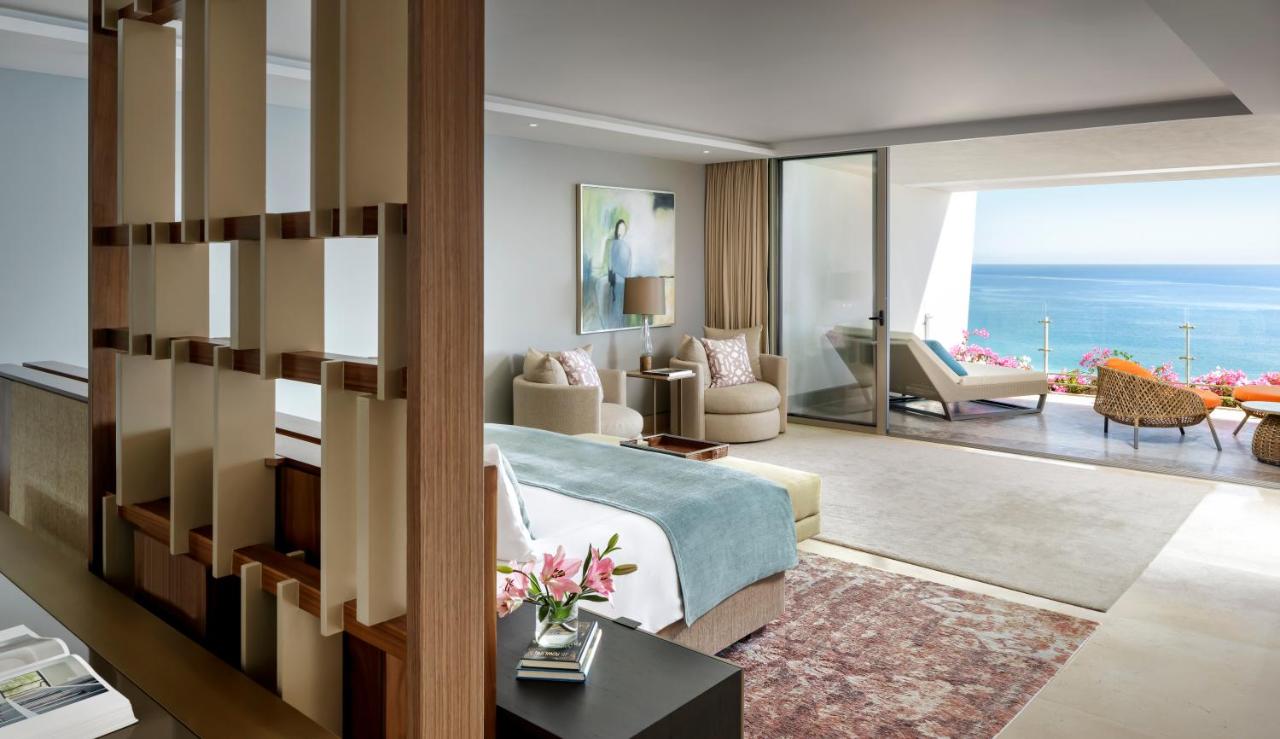 6. Chileno Bay Resort & Residences, Auberge Resorts Collection
Cabo San Lucas, Mexico
From $550 per night

ETIC Hotels Green Score: 9.5/10
A favorite among Cabo San Lucas hotels on the beach, Chileno Bay Resort & Residences sits along one of Cabo's most swimmable beaches, a half-mile stretch of golden sand that leads to some of the calmest, most tranquil waters in the region. The Blue Flag-certified beach is also home to one of Los Cabo's best snorkeling reefs, where you'll discover a hidden underwater world brimming with colorful sea life. "You'll feel like you're swimming in an aquarium," says one recent fan.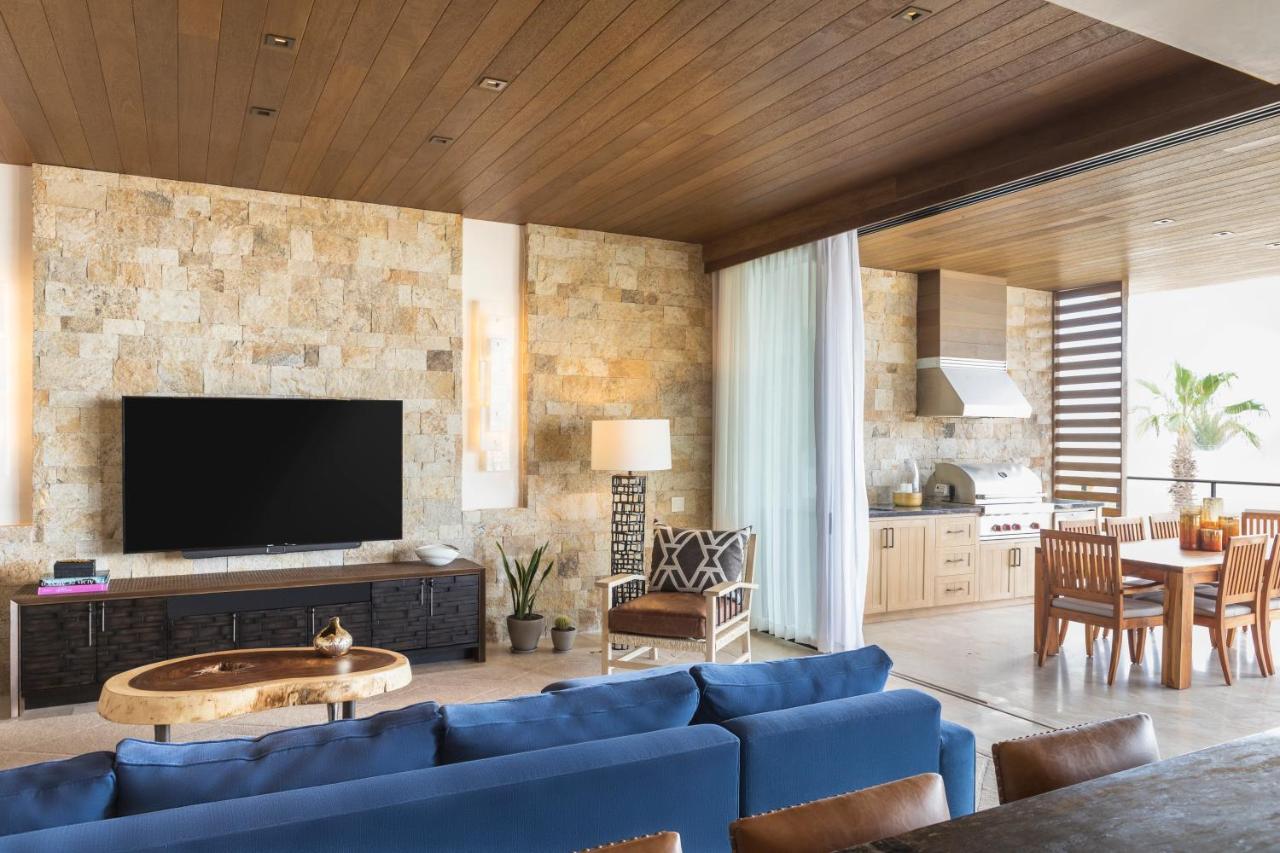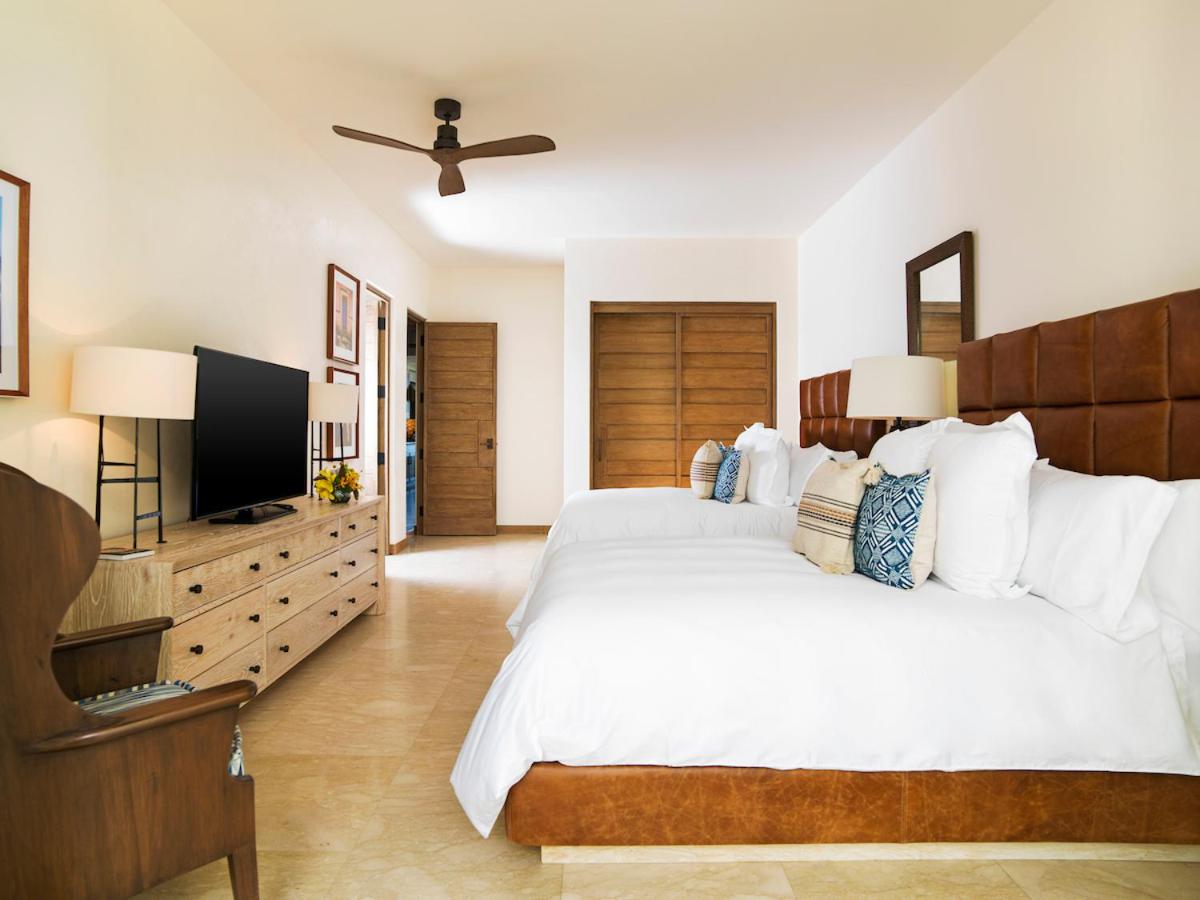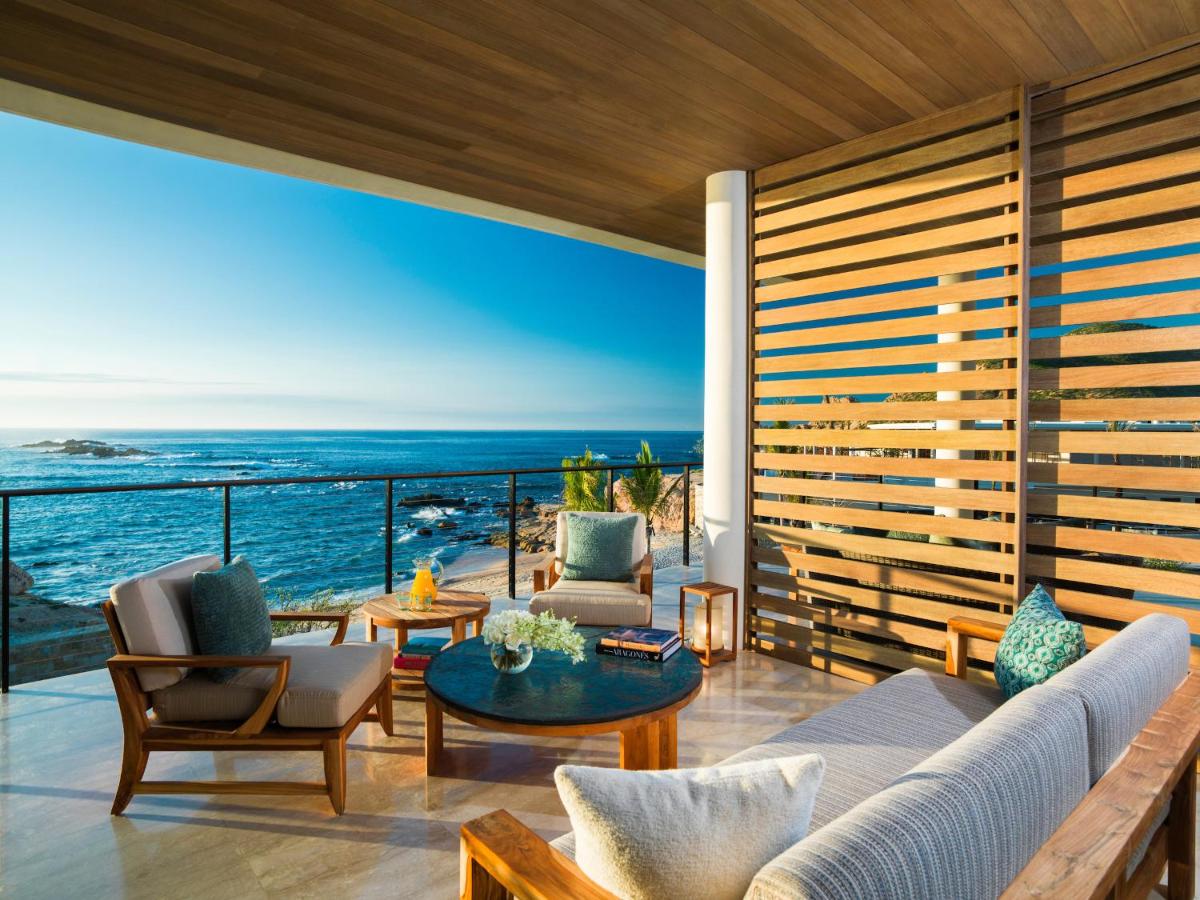 7. Nobu Hotel Los Cabos
Cabo San Lucas, Mexico
From $350 per night

ETIC Hotels Green Score: 9.5/10
The magical Mexican resort region of Los Cabos is home to Nobu's first hotel in Mexico.
Sitting on the southernmost tip of the Baja Peninsula, Nobu Hotel Los Cabos has mesmerizing views of sparkling sapphire waters, stretching as far as the eye can see. The hotel offers 200 guest rooms and suites, ample meeting and event spaces, a luxurious spa, retail shopping, infinity pools, private cabanas, and a variety of bars and dining, including a Nobu restaurant on the beach.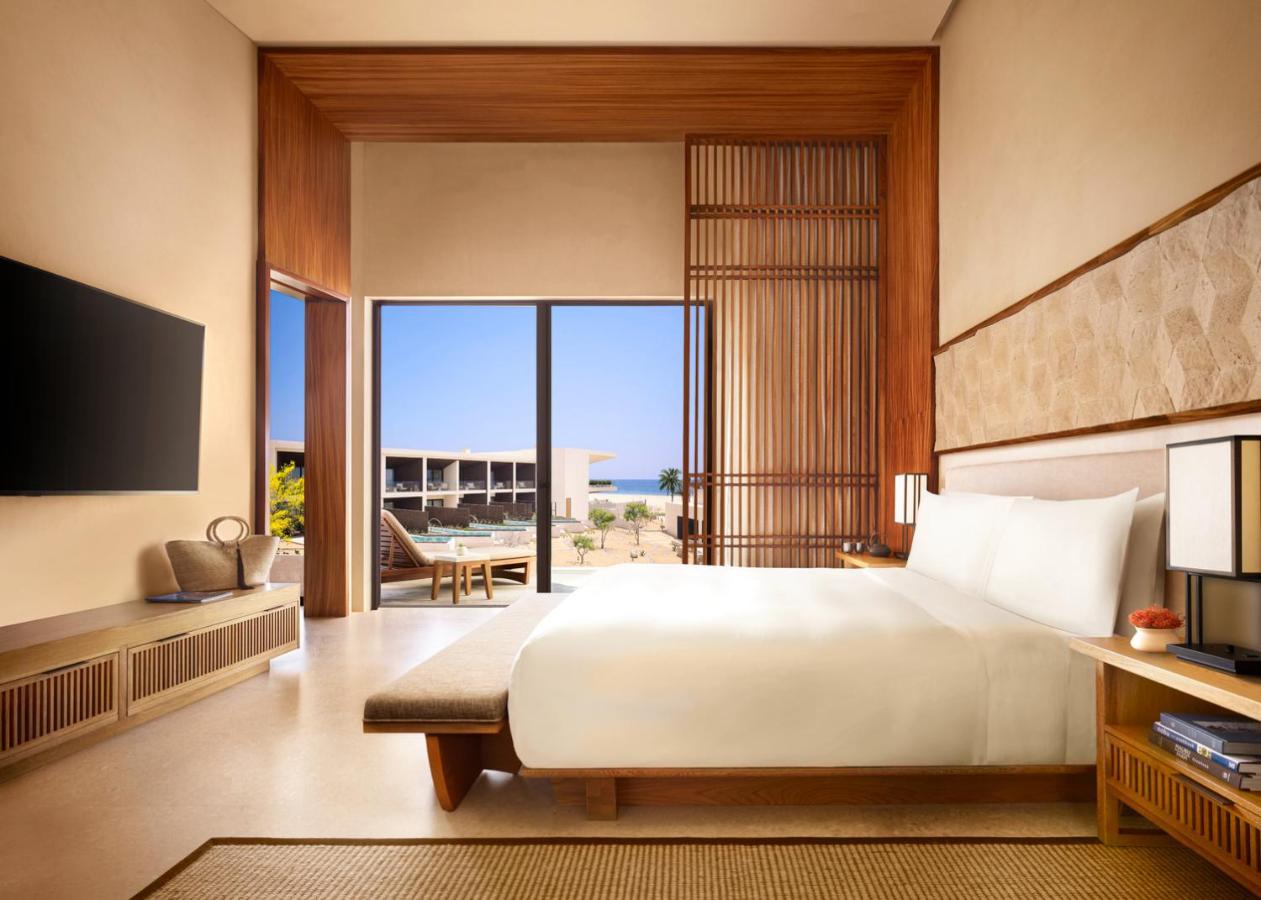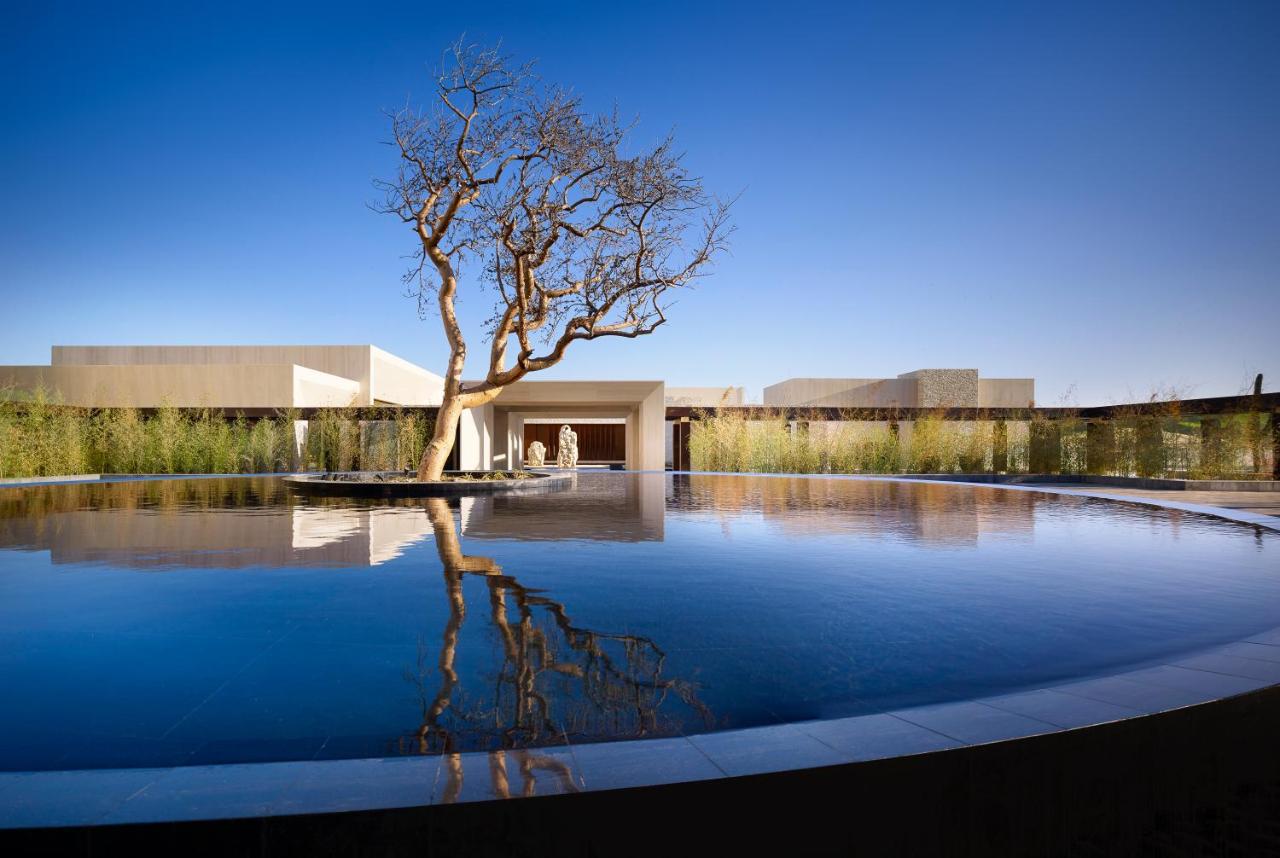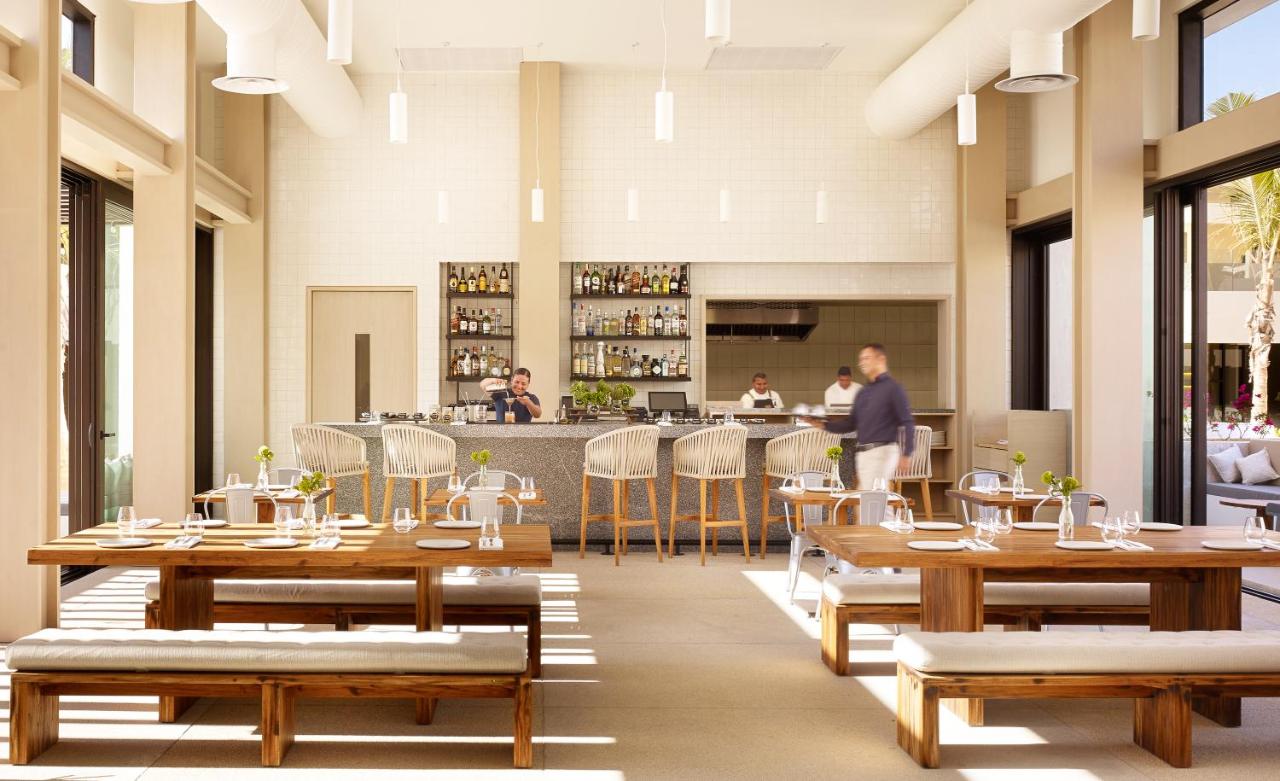 8. Paradisus Los Cabos
San José del Cabo, Mexico
From $550 per night

ETIC Hotels Green Score: 9.5/10
The recently renovated, luxury all inclusive Paradisus Los Cabos sits alongside a stunning beach with amazing views of the Sea of Cortés. Paradisus Los Cabos is located on 18.5 acres of land in Los Cabos, Mexico which offer a unique holiday experience that meets the needs of the youngest guests and also includes a YHI Spa (*), a life-enriching experiences program, and flexible and modern convention facilitie with the latest technology.
Guestrooms and suites include; fully stocked mini bar, laptop size safe, 50" flat screen TV and balcony or terrace. Fantastic Swim-up Suites provide access to the 3 new pools in this magnificent resort. The Reserve at Paradisus Los Cabos is a VIP experience with a butler service and access to private lounge, restaurant, pool and beach areas. The Reserve is focused on family holiday experiences, offering services and facilities specially designed for children.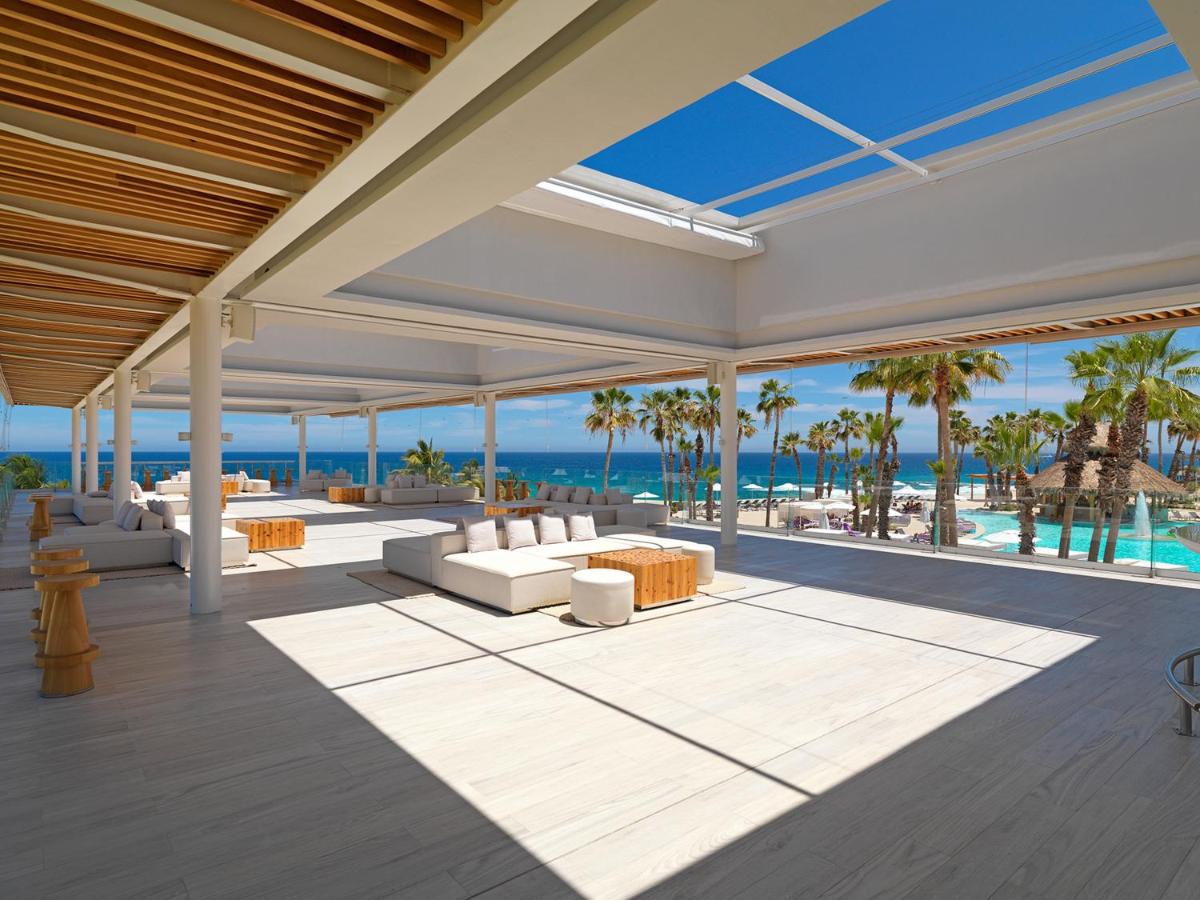 9. Waldorf Astoria Los Cabos Pedregal
Cabo San Lucas, Mexico
From $1,200 per night

ETIC Hotels Green Score: 9.5/10
Unparalleled relaxation and renewal await where the Pacific Ocean meets the Sea of Cortez, on the southern tip of Mexico's Baja California Peninsula. Enter paradise through the private Dos Mares tunnel for a luxurious stay at Waldorf Astoria Los Cabos Pedregal, a Forbes Five-Star Resort and Spa carved into the mountain. Set on 24 acres, our resort is near the pristine Los Cabos beach and at the heart of Los Cabos activity.
Every accommodation features its own private plunge pool and Pacific Ocean views from an expansive terrace.
10. Marquis Los Cabos
San José del Cabo, Mexico
From $520 per night

ETIC Hotels Green Score: 9.5/10
A luxury adults-only experience in Los Cabos, our resort includes 209 suites with stunning sea views and 25 enchanting Casitas located just a few steps from the ocean, three beachfront pools, the exquisite Spa Marquis, and five distinctive dining options created by Master Chef Thierry Dufour. We are dedicated to surpassing our guests' expectations as a member of The Leading Hotels of the World.