The 10 Best Boutique Hotels in Sardinia, Italy
For a memorable stay in Sardinia...
A Sustainability Ranking in partnership with ETIC Hotels
You're planning a trip to Sardinia this Summer and you're trying to be as ethical and sustainable as possible?
niood lists you the 10 best boutique hotels in Sardinia, Italy:
1. Cala Di Volpe, a Luxury Collection Hotel
Loc Cala di Volpe, Porto Cervo, Costa Smeralda 07021 – Porto Cervo
From $420 per night

ETIC Hotels Green Score: 9.2/10
Stretching out over the bay like a timeless village and seemingly sculpted by the wind, the Hotel Cala di Volpe embodies a glamourous elegance immersed between the colours and scents of nature and sea. A masterpiece of elegance started in the 60's by Jacques Couëlle, and marvellously reinterpreted by 4BI & Associés through 71 new rooms and suites, a new lobby and bar, an uplifted arrival experience. As the day unfolds, Hotel Cala di Volpe's restaurants are an inspired backdrop where the discerning and sophisticated converge: the Japanese cuisine Nobu style of Matsuhisa at Cala di Volpe completes the vibrant gastronomic traditions at Barbecue and Cala restaurants. SHISEIDO pampers at the brand-new spa, where Eastern philosophies meet Western technology. Just a few minutes boat ride away, the exclusive Cala Beach Club transports guests to a world of fun, delicious food and bubbly drinks. Hotel Cala di Volpe is a world apart, a five star legend recognized as the lifestyle authority of the Mediterranean.
2. Relais Santa Croce
Via Corte d'Appello 42 09128 – Cagliari
From $120 per night

ETIC Hotels Green Score: 9.2/10
Just 250 yards from Cagliari Cathedral, Relais Santa Croce offers air-conditioned rooms with free WiFi. Cagliari harbour is 0.6 miles away.
With a soft coloured décor, rooms at the Santa Croce Relais come with a flat-screen TV. The modern private bathroom has a shower.
A sweet Italian breakfast including a hot drink and a croissant is provided daily at a nearby café. The area around the property is filled with restaurants.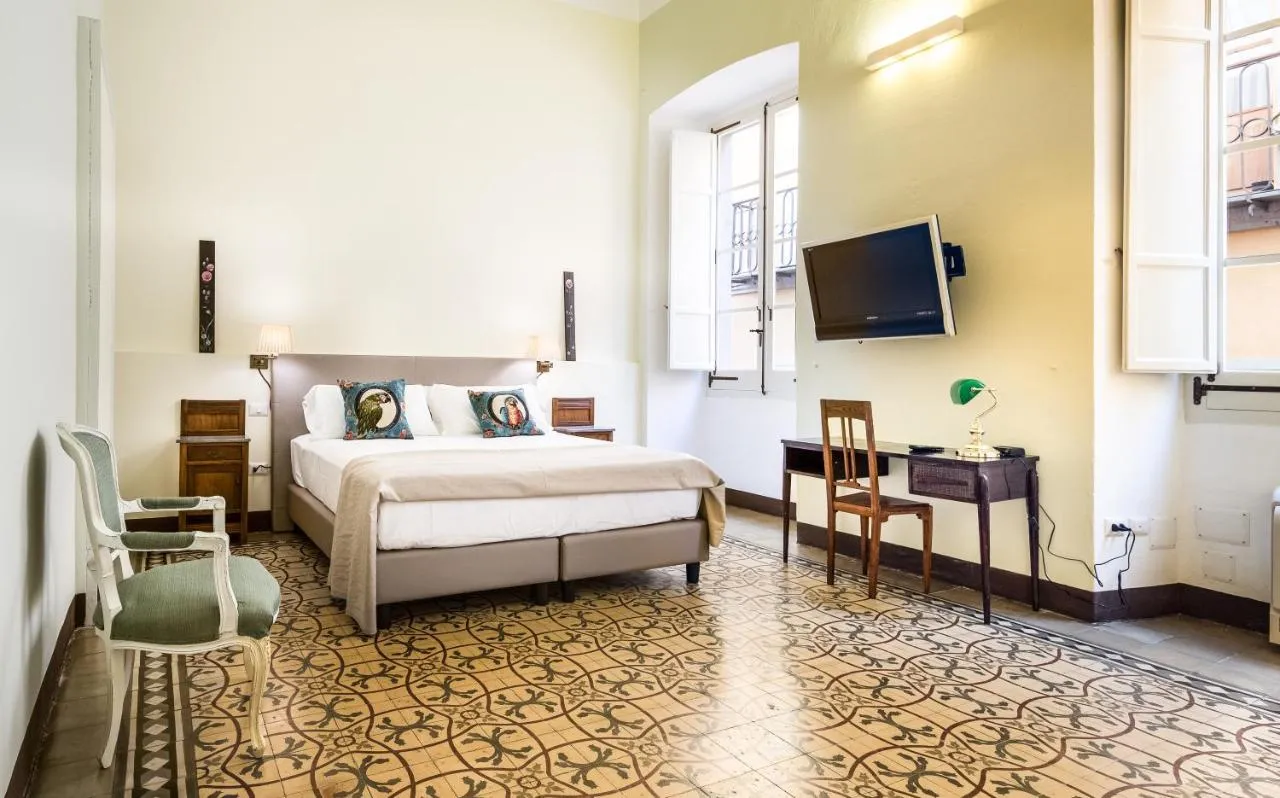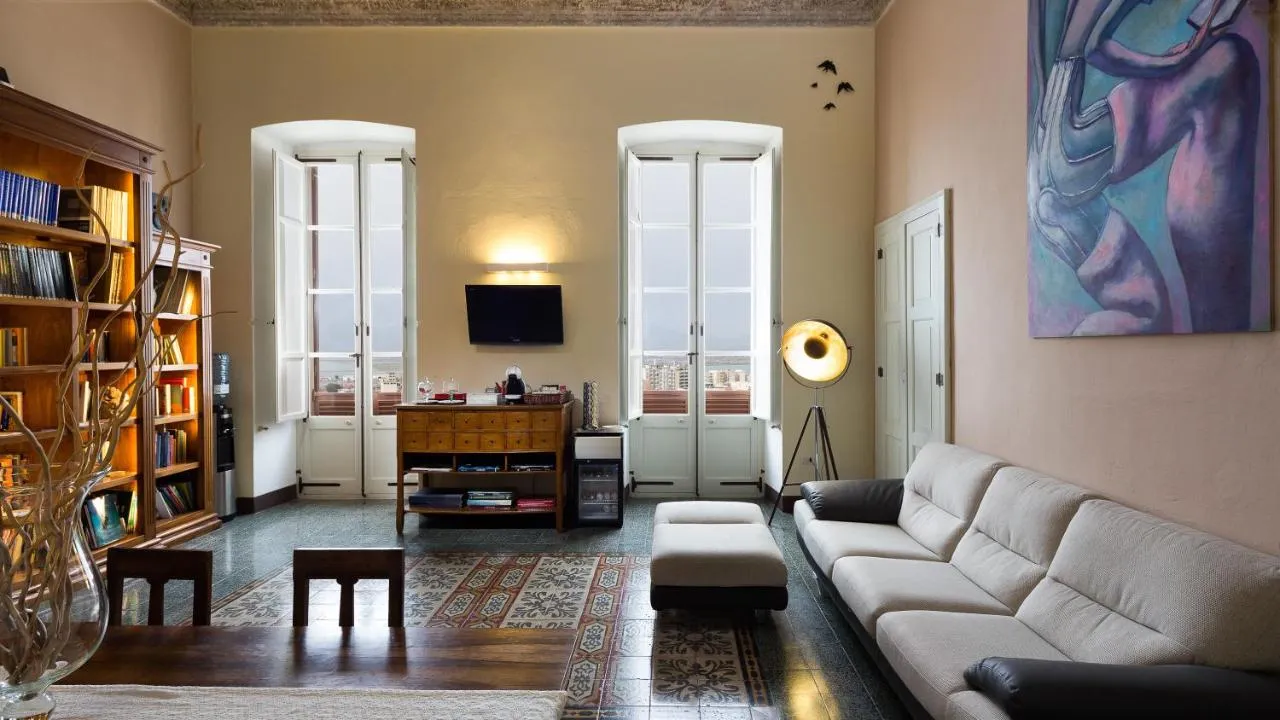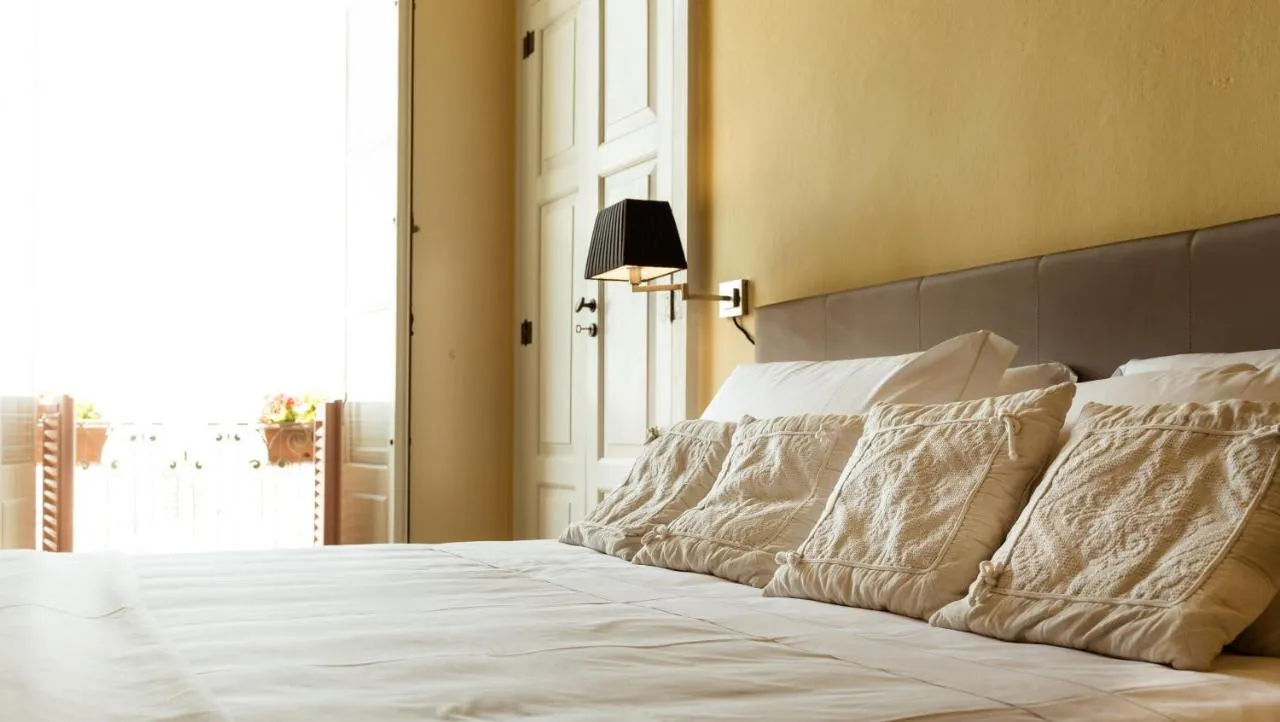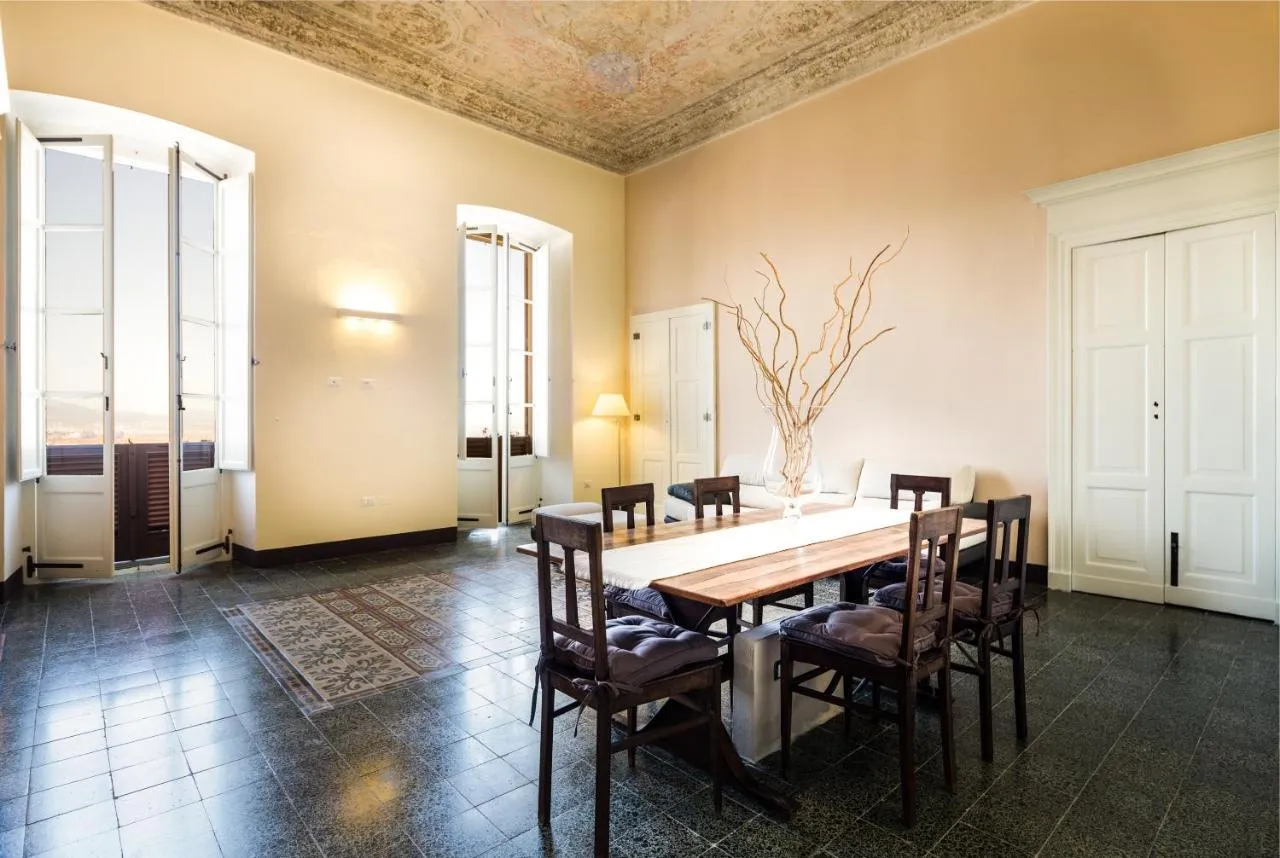 3. Jazz Hotel
Via Degli Astronauti 2 07026 – Olbia
From $120 per night

ETIC Hotels Green Score: 9.2/10
Located just 500 metres from Olbia airport, 2 km from the centre of Olbia and a few kilometres from the most stunning beaches of northern Sardinia, the design of the Jazz Hotel is geared towards comfort, with an all-encompassing sense of refined freshness.
It is a successful encapsulation of authentic hospitality, where everything is at your service, with a view to fulfilling your every wish and making you feel very much at home, no matter how far away from home you may be. It's all about piquing your curiosity and helping you relax, to make you perform at your best. Jazz is on the cutting edge, it is discreet taste, it is a great start to the day, it is irony and fine dining, it is the art of knowing how to travel, and it is above all about knowing how to sleep…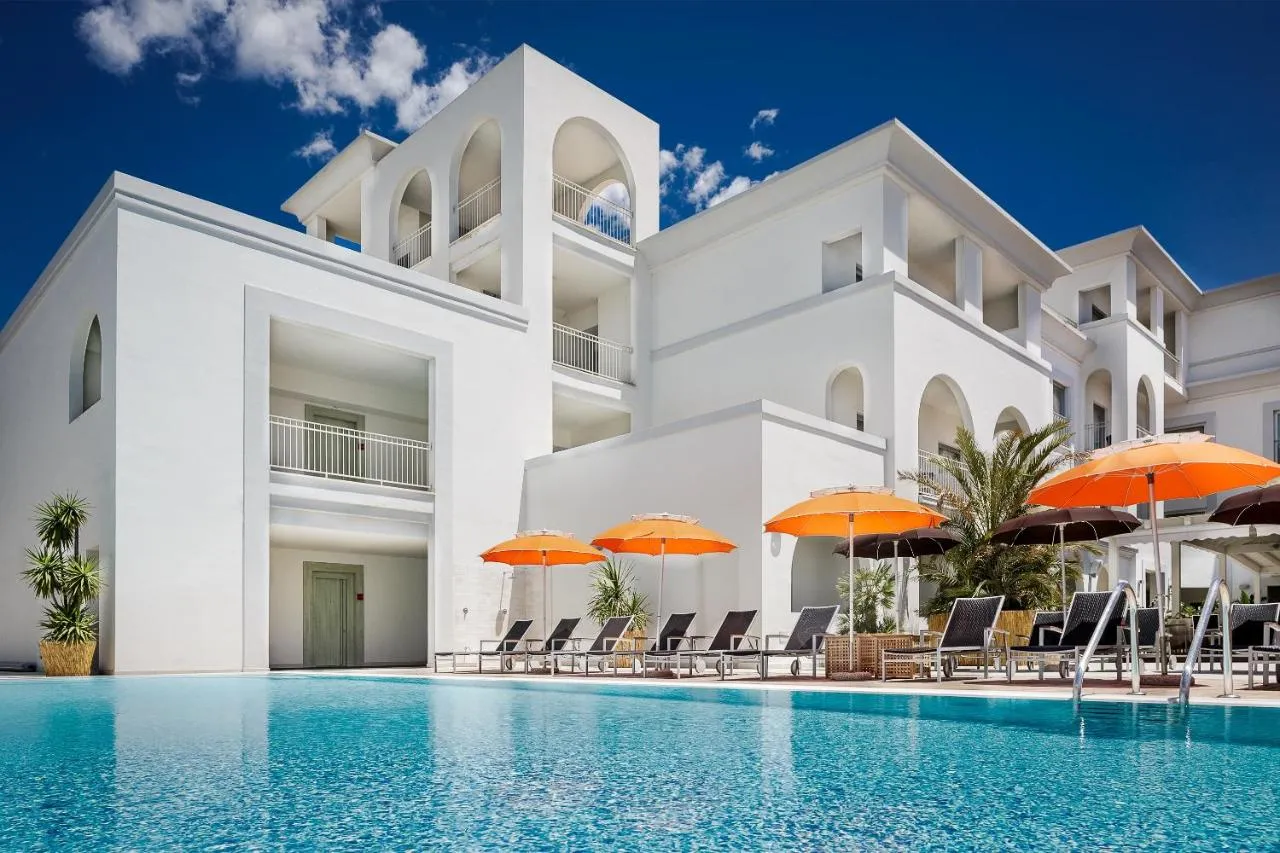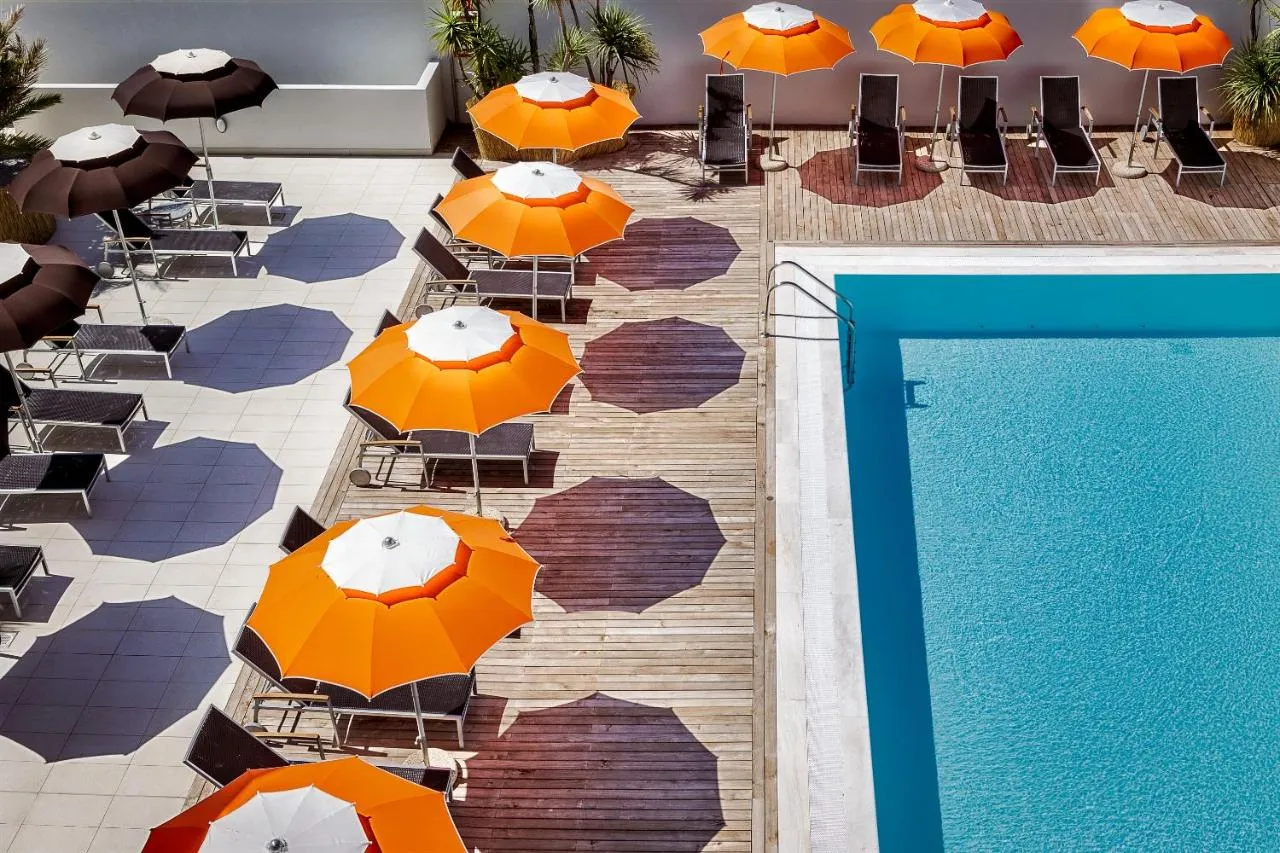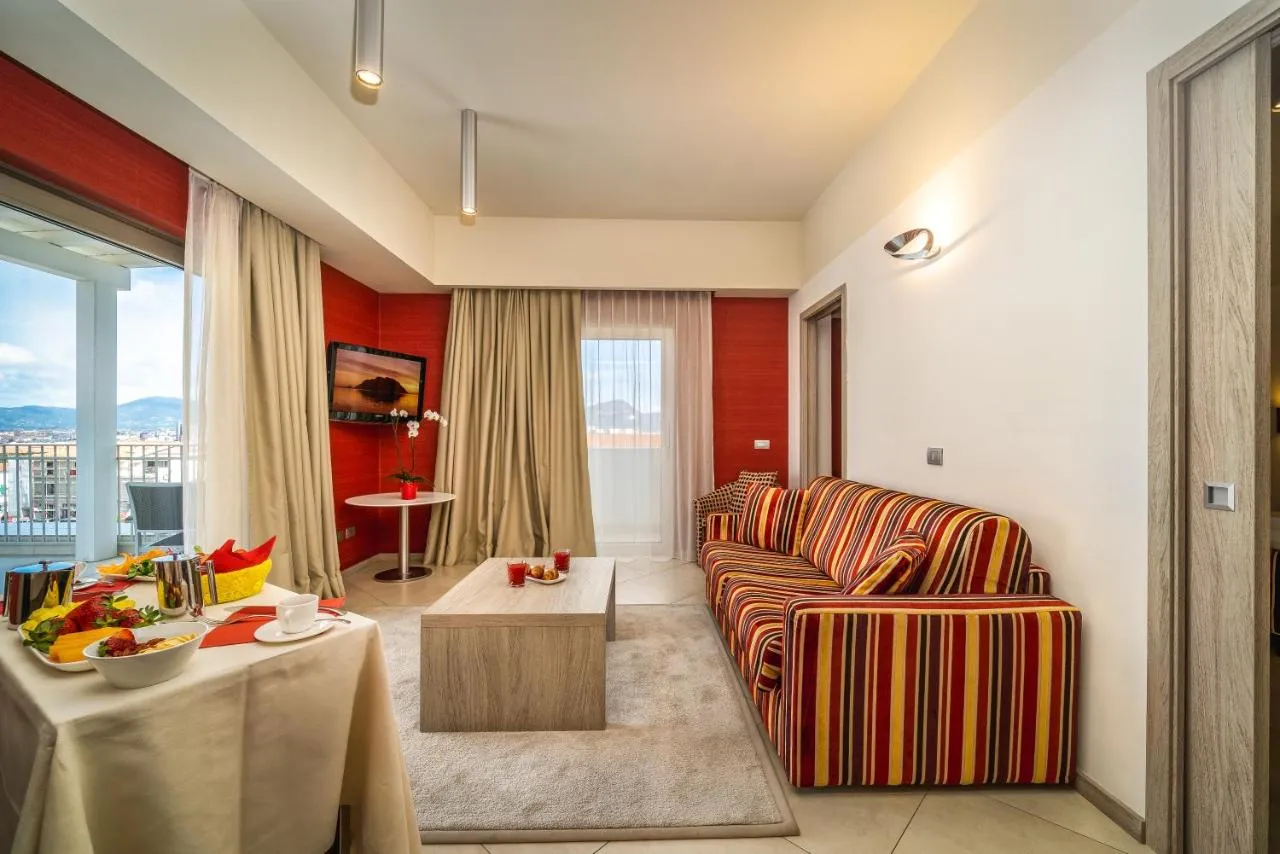 4. Lanthia Resort
Loc. Santa Maria Navarrese 08040 – Santa Maria Navarrese
From $200 per night

ETIC Hotels Green Score: 9.2/10
A boutique hotel located between the green Ogliastra woods and the blue sea of Santa Maria Navarrese.
A Mediterranean oasis overlooking the waves, offering a multitude of spaces, all different from each other, thanks to the variety of furnishings and styles, but all united by deep-rooted Sardinian tradition.
28 rooms, a restaurant, a lounge bar, a beach bar & grill, a swimming pool and a relaxation area in the pine forest overlooking the sea.
The use of materials from the Island, such as the exposed granite of the façades, is combined with the contemporary style of the personalised ceramics, the finely embroidered linens and the oak floors.
Each space gets its name from a Sardinian village and follows a specific theme.
The same atmosphere and attention to detail is also evident in the restaurant, where the chef delights guests with dishes rich in local fragrances and flavours.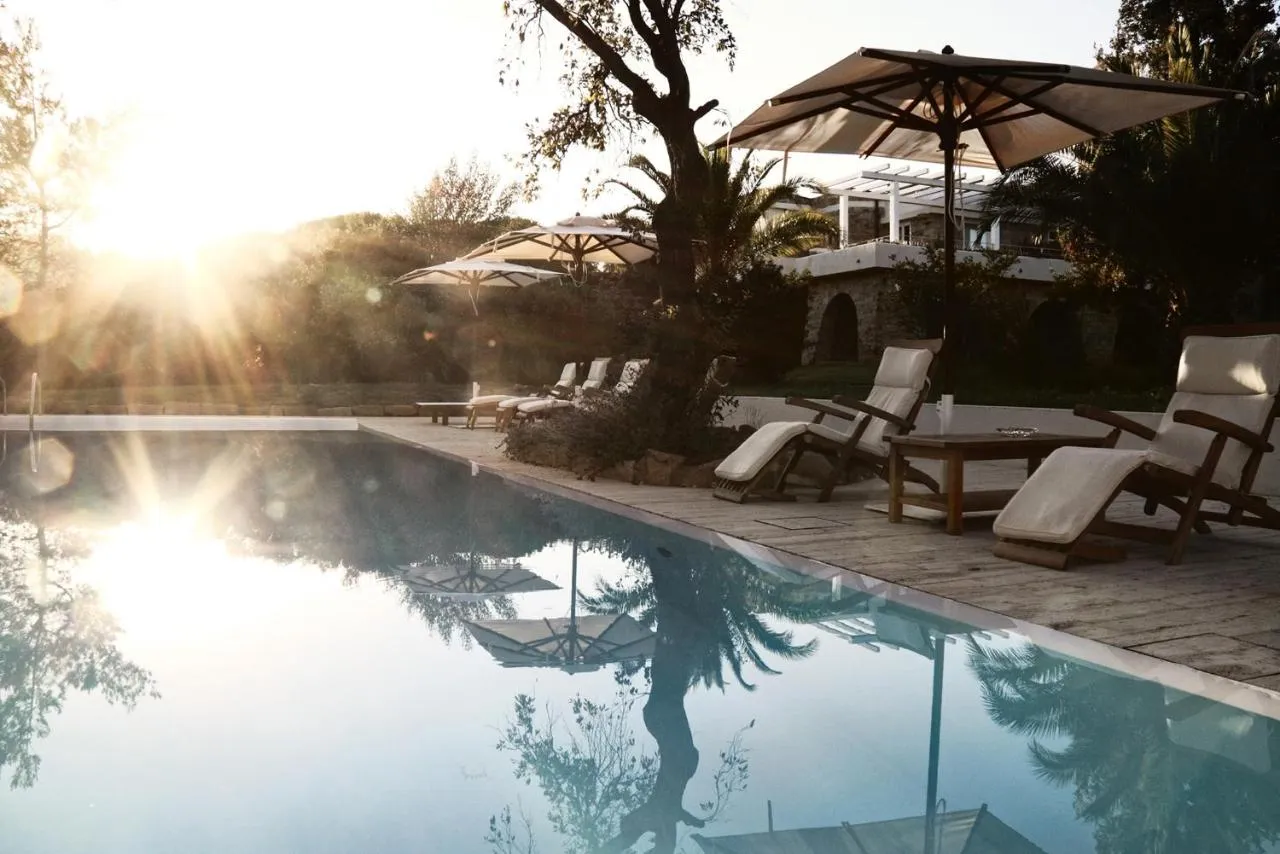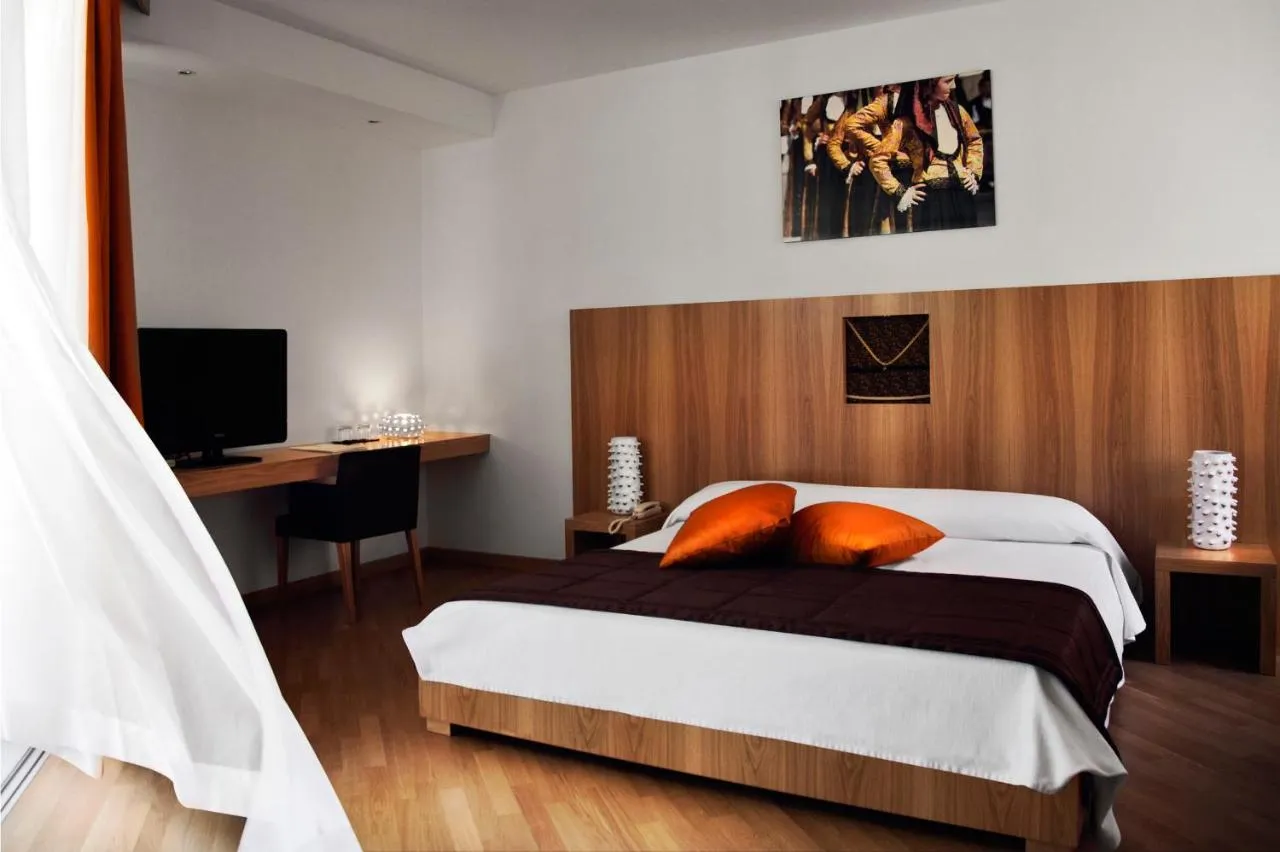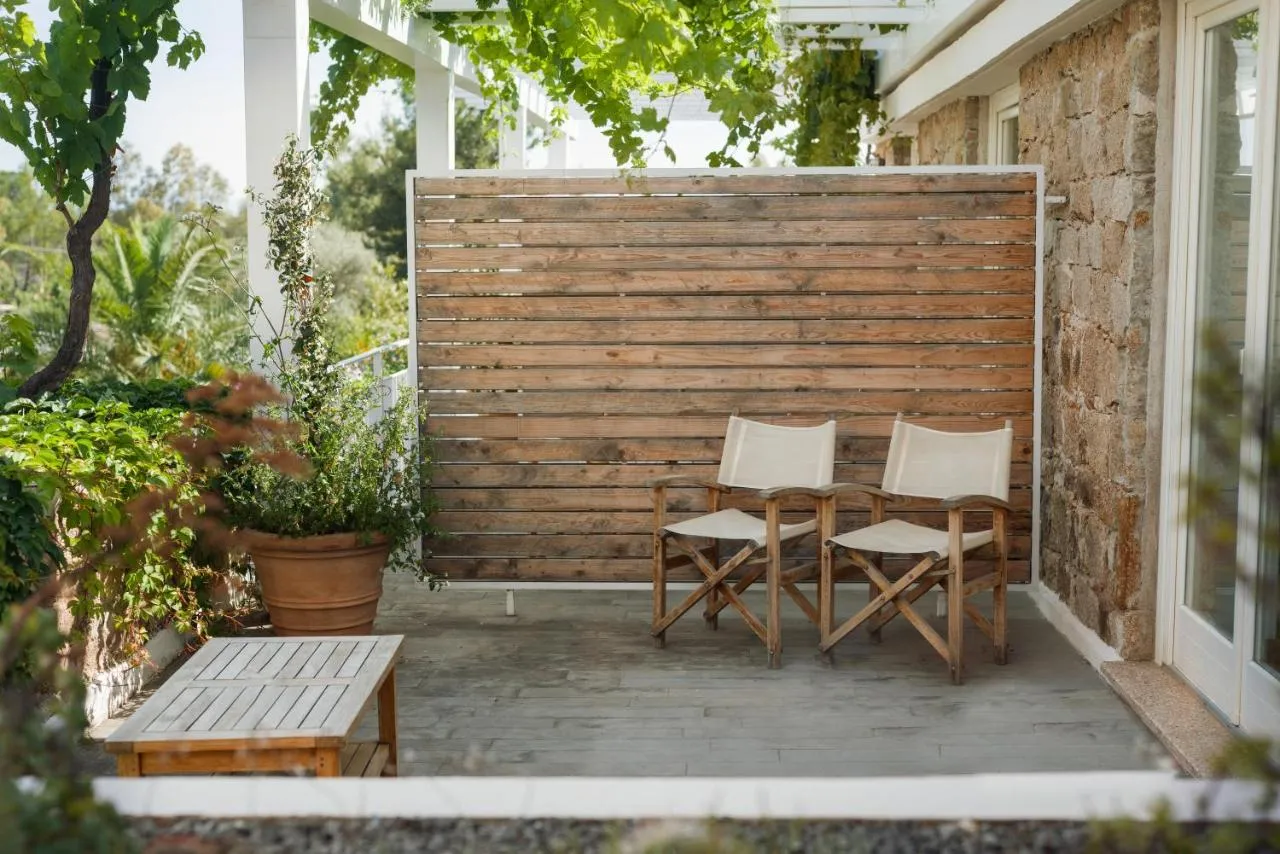 5. La Villa del Re Hotel
Località Su Cannisoni, 09040 Castiadas CA, Italy
From $300 per night

ETIC Hotels Green Score: 9.2/10
La Villa del Re Hotel is an ideal place for people who are looking for a fully relaxing stay: located in the middle of a large and beautiful park, with pines and palm trees alternating with the Mediterranean scrub. The hotel's architecture is inspired by centuries-old Sardinian tradition and offers beautiful views of the Costa Rei sea, the coastline or the contours of the interior with the mountains in the background. The hotel features a restaurant with a parterre overlooking the garden and allowing to indulge the sea-view. Also, an exceptional chef will delight you in a choice of aromas and flavours inspired by the Mediterranean gastronomy; a kiosk on the beach where you can taste a light lunch made by typical products at day, or if you wish a drink at the aperitif; a stunning Infinity pool made by the typical white stone of the area which laps against the beach and seems to blend seamlessly into the blue of the sea; a beach with the finest of white sand furnished with chairs,elegant umbrellas, sun loungers and deckchairs with state of the art fabrics offer shelter from the sun.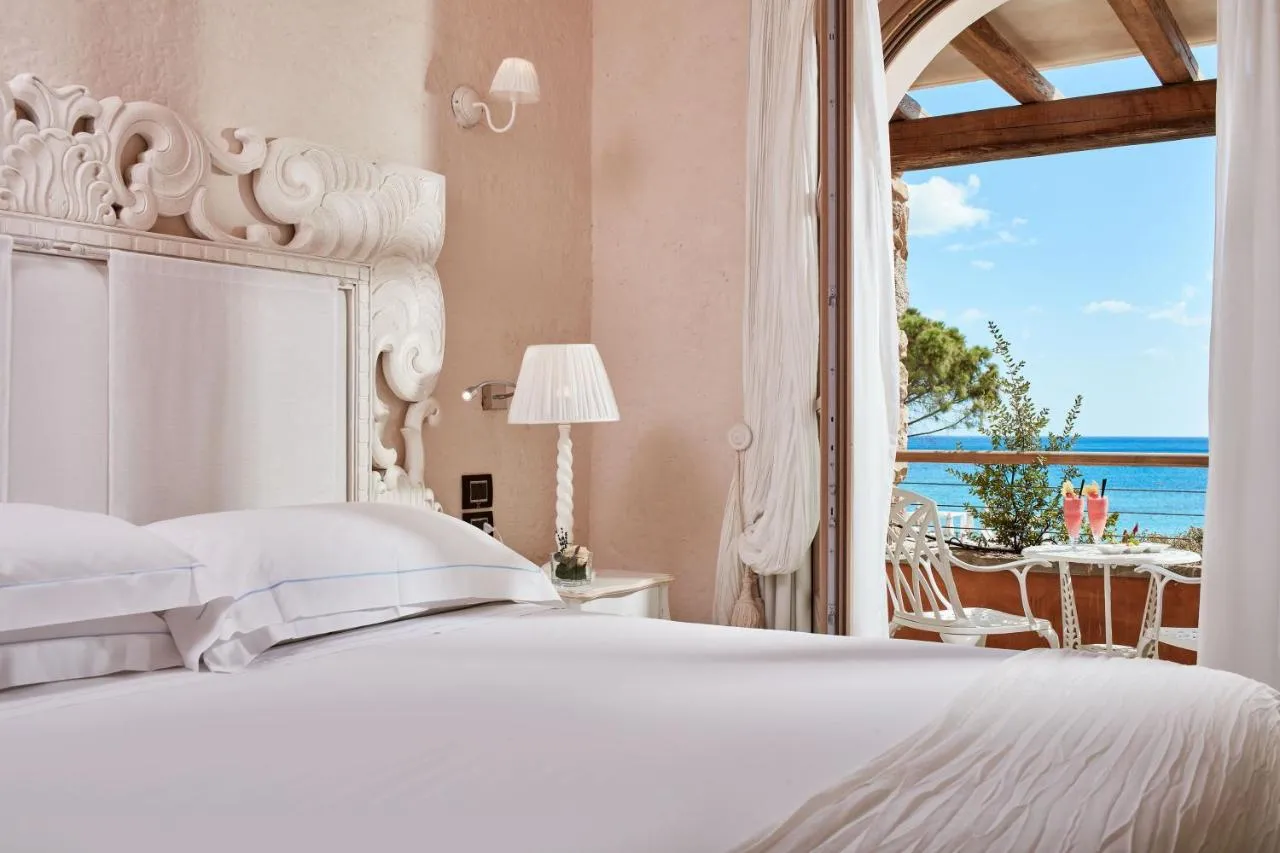 6. Albero Capovolto
Via Donnigheddu, 13, 07020 Golfo Aranci SS, Italy
From $250 per night

ETIC Hotels Green Score: 9.2/10
Those who know Sardinia know that it is hard not to fall in love with it. This is exactly what happened to my parents; in fact having seen this magical place, they could not resist building for me and for my brothers, a shelter where we could spend the summers together. From the many memories that bind me to this land so loved by my family, was born the desire to recreate the same atmosphere and hospitality in which I grew up.
The contact with nature, the background noise of the pastures and the details that characterize the house allow, once there, to find a peaceful and relaxed atmosphere. Everything has been kept authentic, in harmony with the landscape and the local craftsmanship.
Each room is named after a member of my family. You can choose to sleep in the room of Daniele, Beniamino, Timothy, Michael, or that of my parents, Georgia and Emmanuel. Small details make them different from each other, to give a touch of uniqueness, while maintaining something in common: the silence, the light and the magical atmosphere. On this small piece of the world, kissed by light and surrounded by a crystal clear sea, arises the Upside Down Tree (l'Albero Capovolto).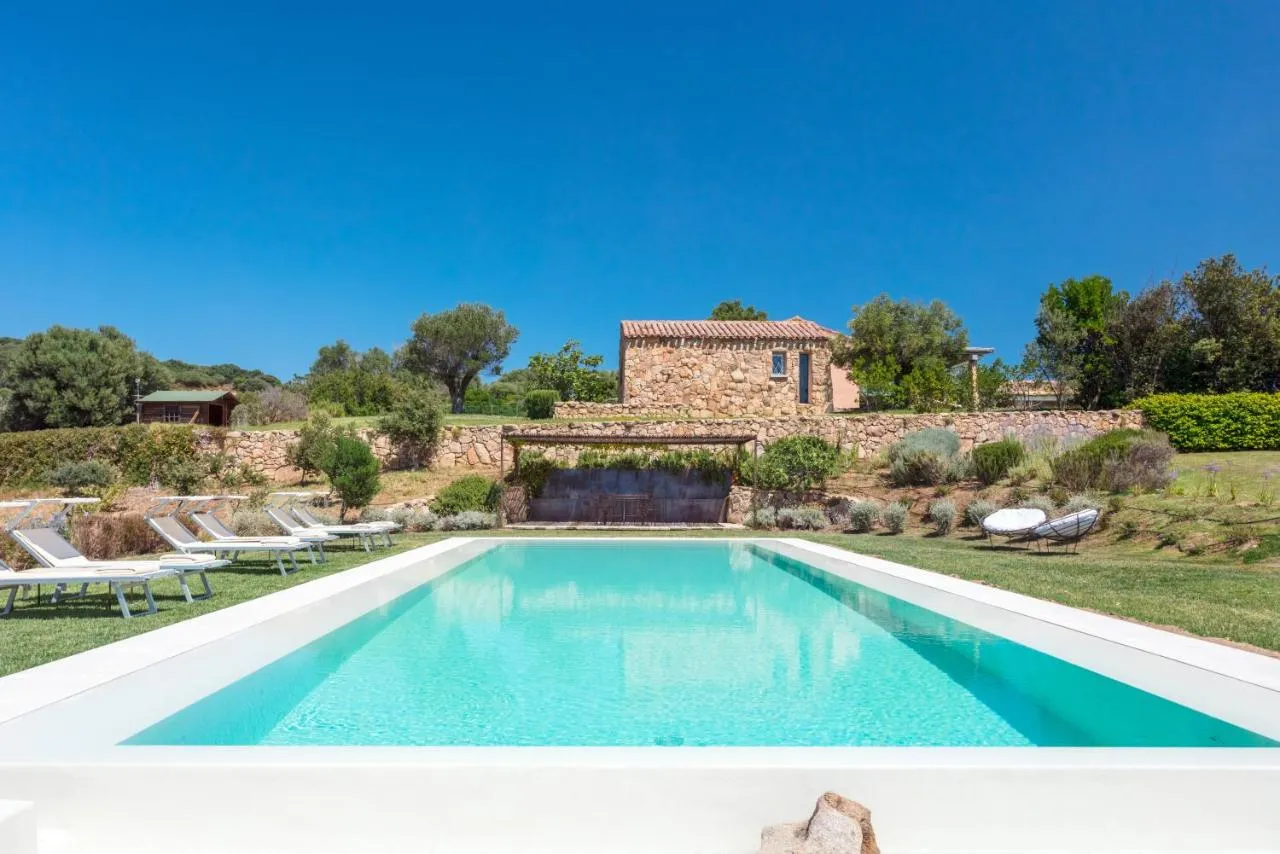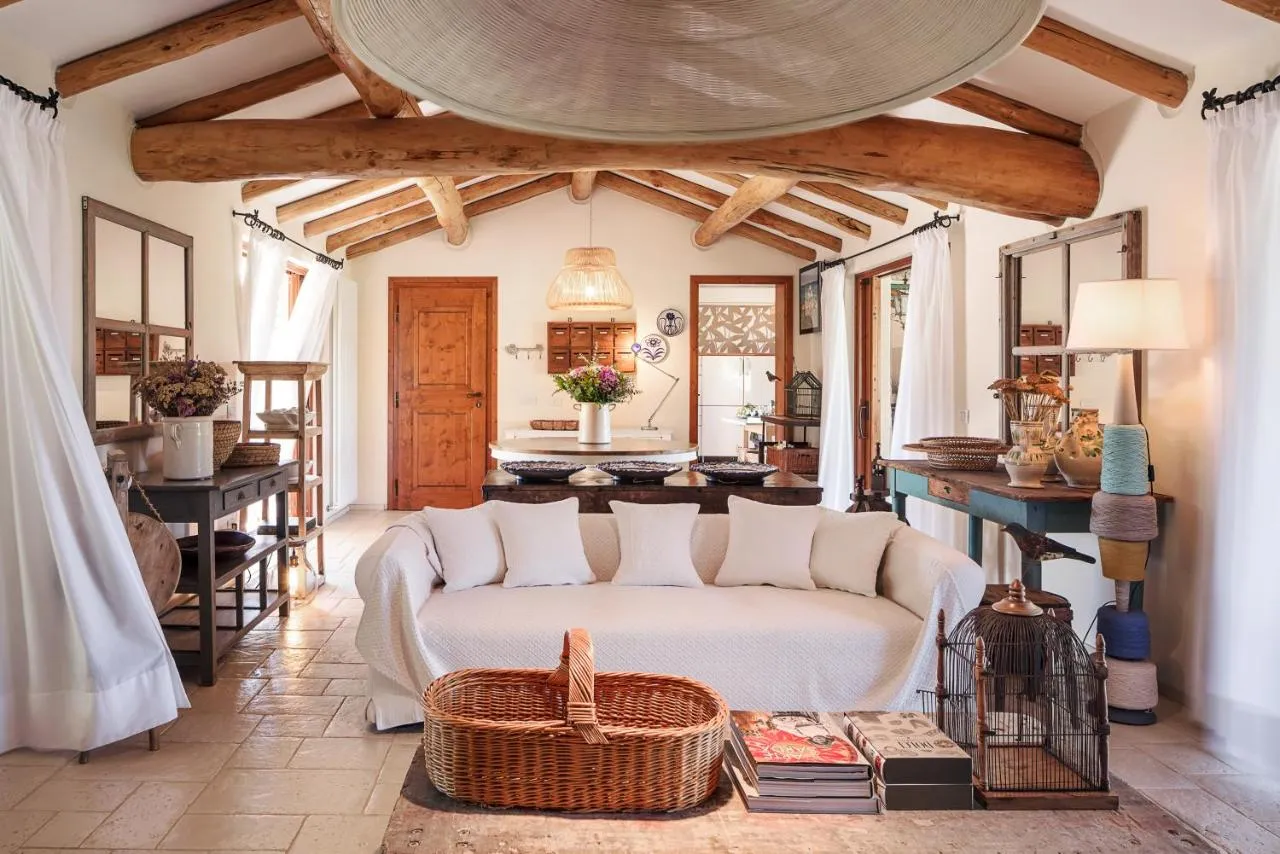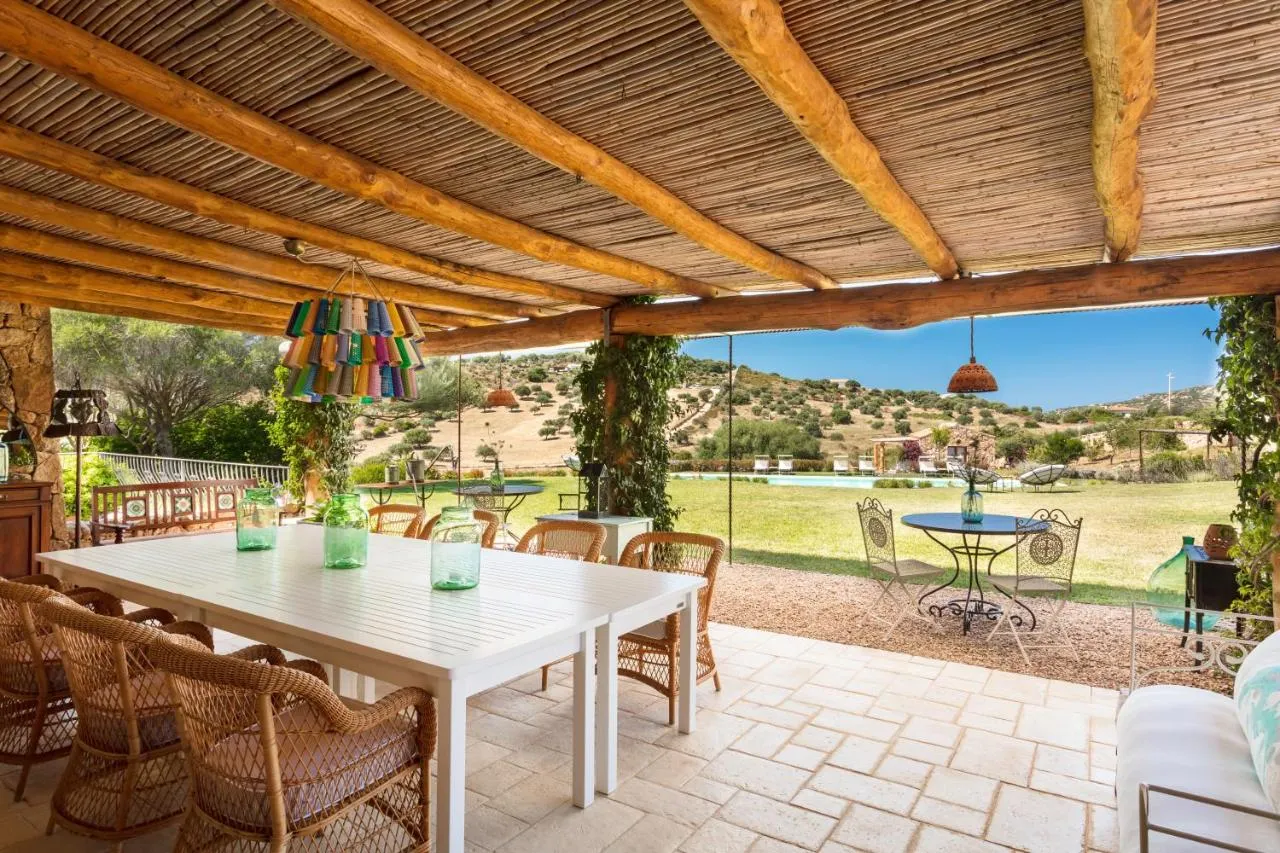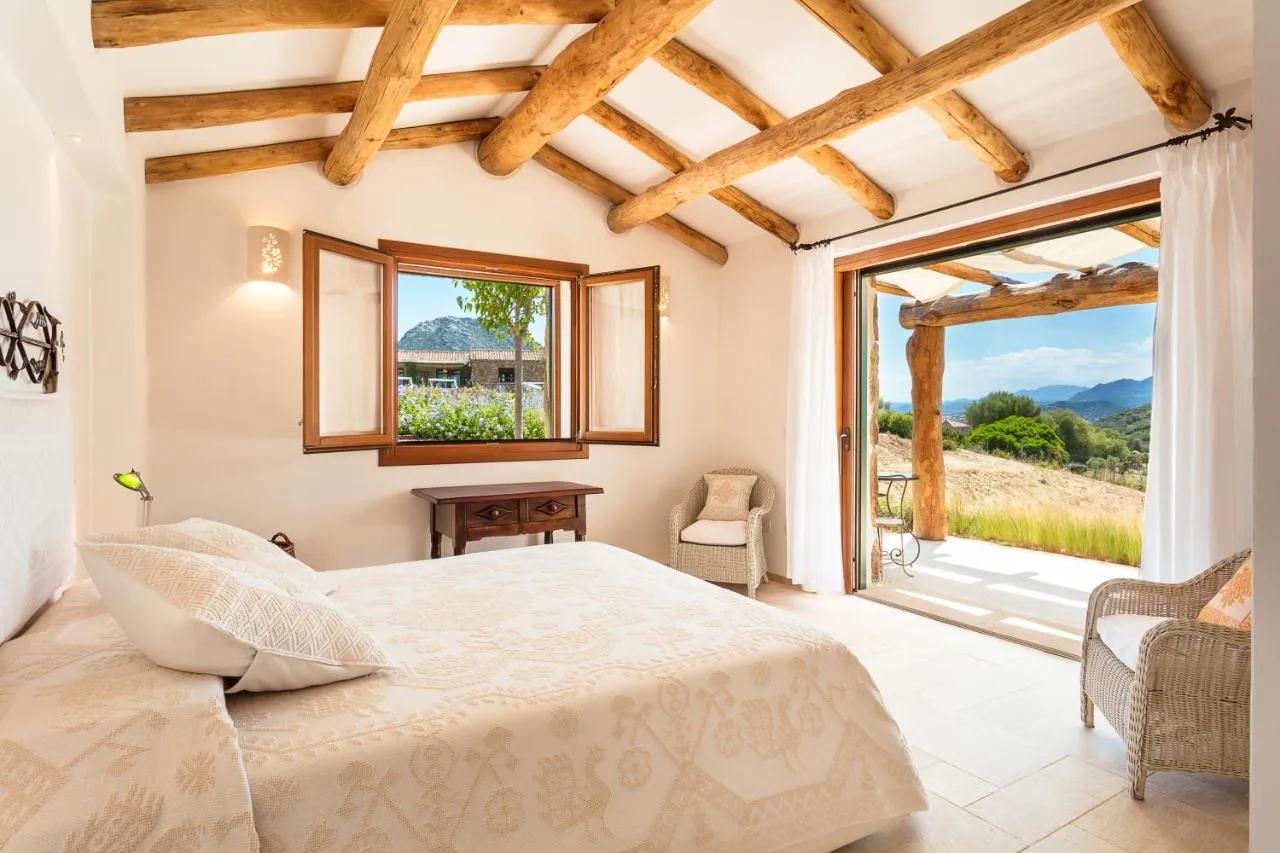 7. Pitrizza, a Luxury Collection Hotel
Porto Cervo, Costa Smeralda 07021 – Porto Cervo
From $450 per night

ETIC Hotels Green Score: 9.2/10
Get the celebrity treatment with world-class service at Hotel Pitrizza, a Luxury Collection Hotel, Costa Smeralda. The Pitrizza is a welcoming hotel offering beautiful views over the crystal-clear sea of Sardinia's Costa Smeralda. Enjoy an impeccable service in a refined, inviting establishment.
8. Hotel Villa Fanny
Via San Giovanni Bosco 8 09123 – Cagliari
From $160 per night

ETIC Hotels Green Score: 9.2/10
This villa, steeped in history, stands proudly in one of the historical districts of Cagliari and is one of the city's best kept secrets. With its rich past and exciting present, the Art Nouveau style of the exterior blends in seamlessly with the contemporary design of its 19 delightful rooms. Villa Fanny is a tribute to a woman of times gone by, the matriarch of a prominent Sardinian family, an inspiration for future generations.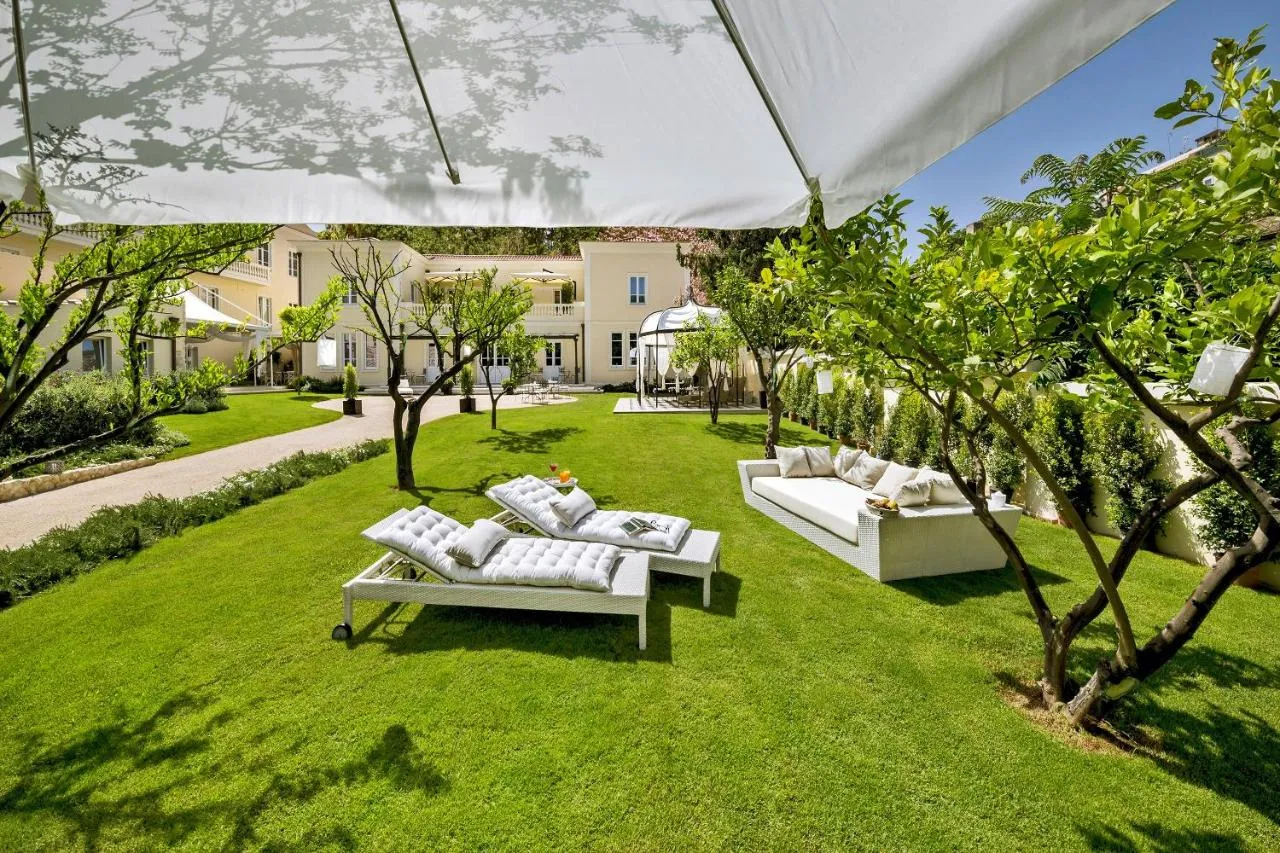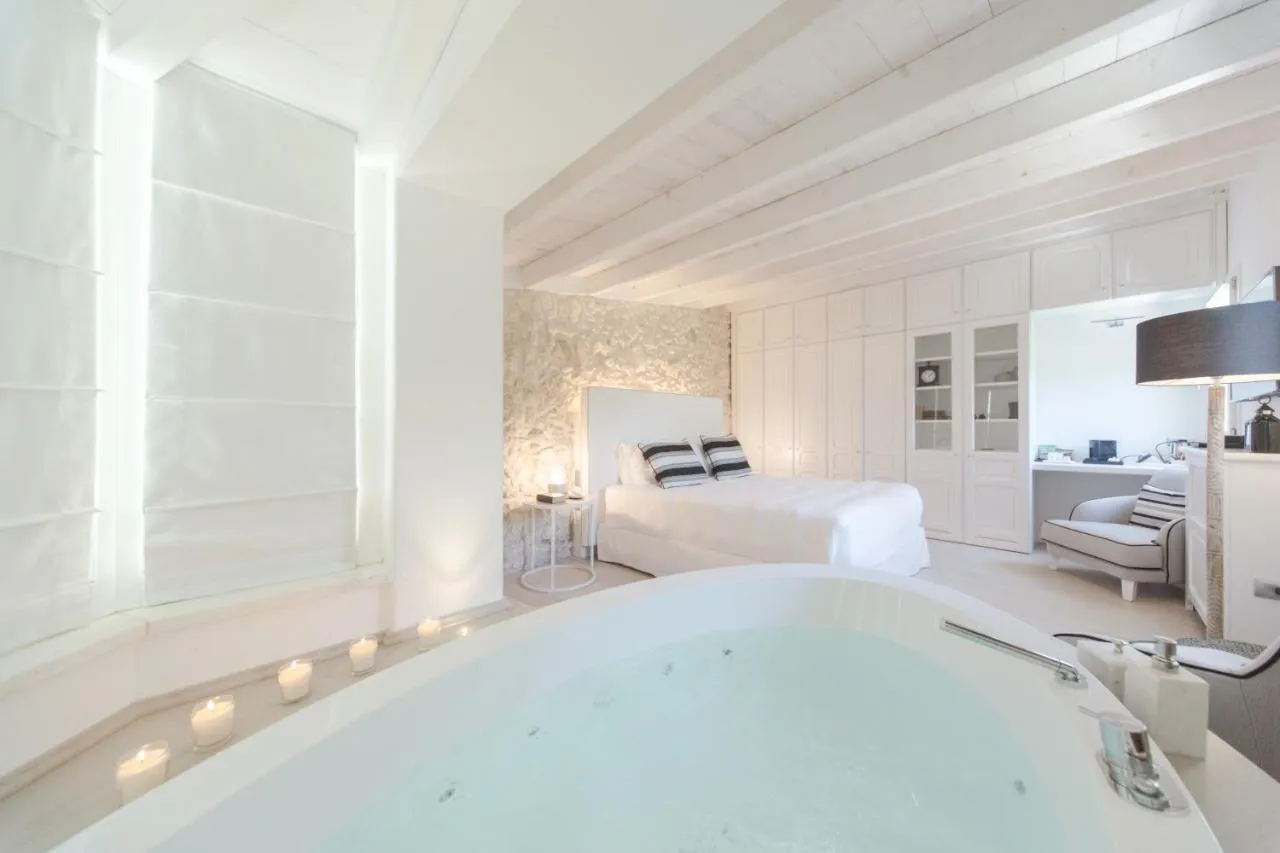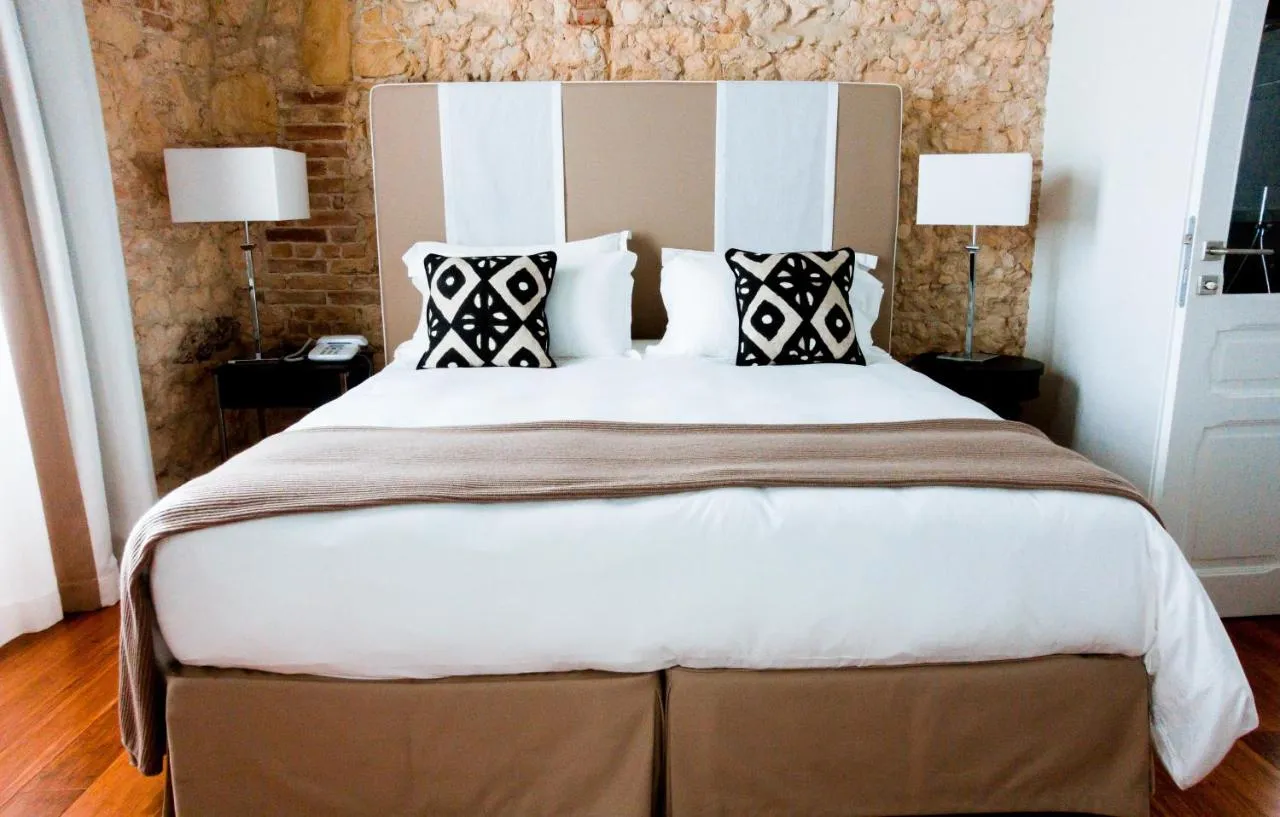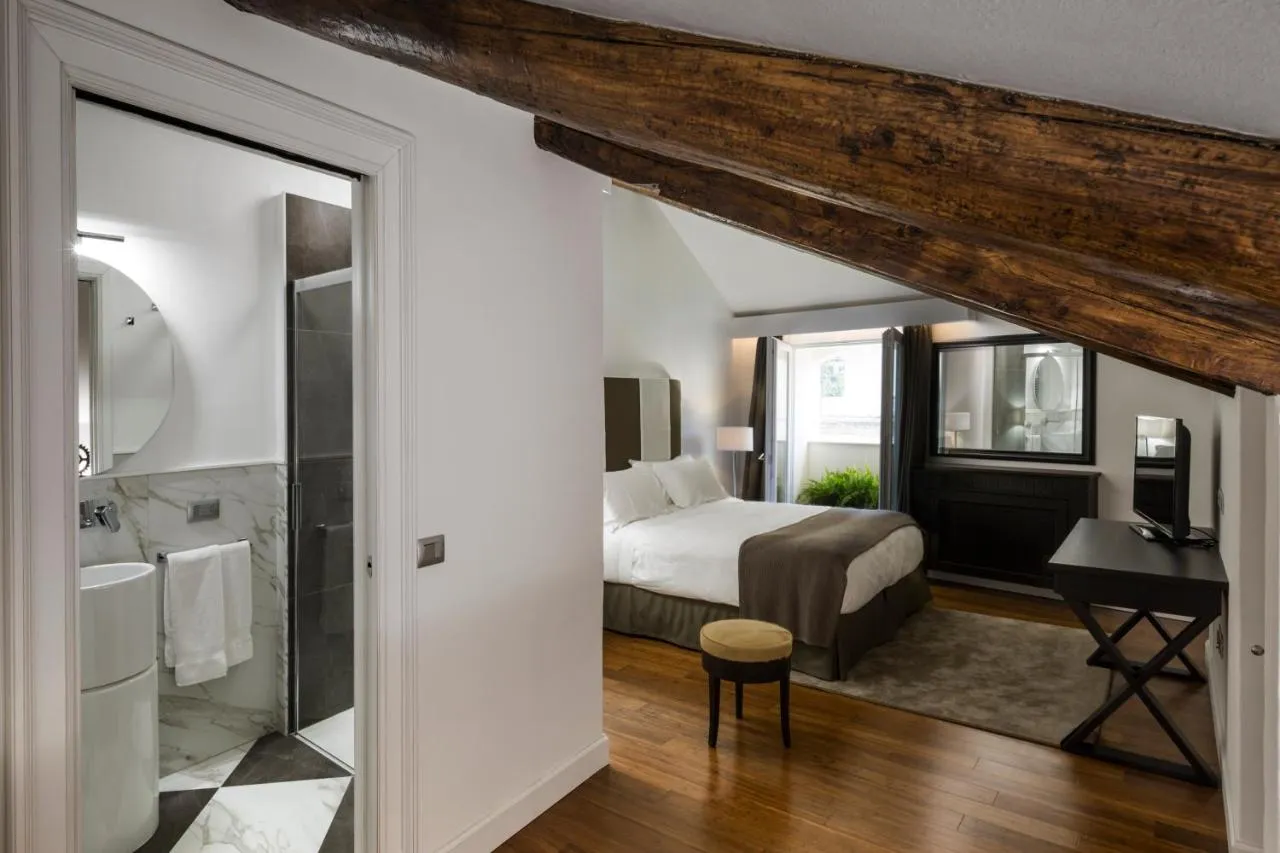 9. Hotel Cala Cuncheddi
Li Cuncheddi, 07026 Olbia SS, Italy
From $250 per night

ETIC Hotels Green Score: 9.2/10
Hotel Cala Cuncheddi comes to a new life on the shores of one of the most beautiful seas in the world, rebuilt with the utmost consideration to its unique natural and living environment expressed in every detail and as a tribute to Italian design through the collaboration of Molteni&C, Gessi and Artemide.
A few steps from the water's edge, interior and exterior spaces are arranged in a seamless flow to create living areas that make you feel at home, restaurants that invite you on culinary journeys across Italy with the most sophisticated flavors at "zero Km", and a spa that revives the senses.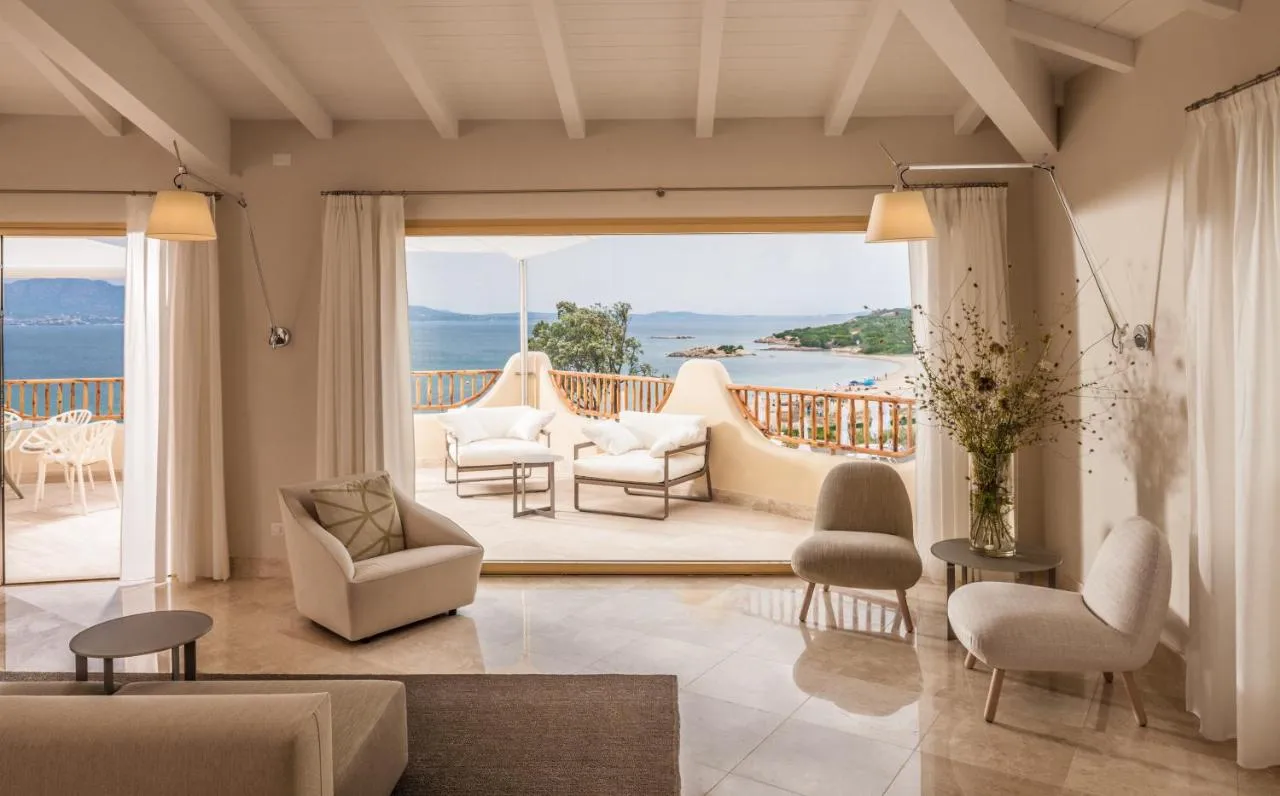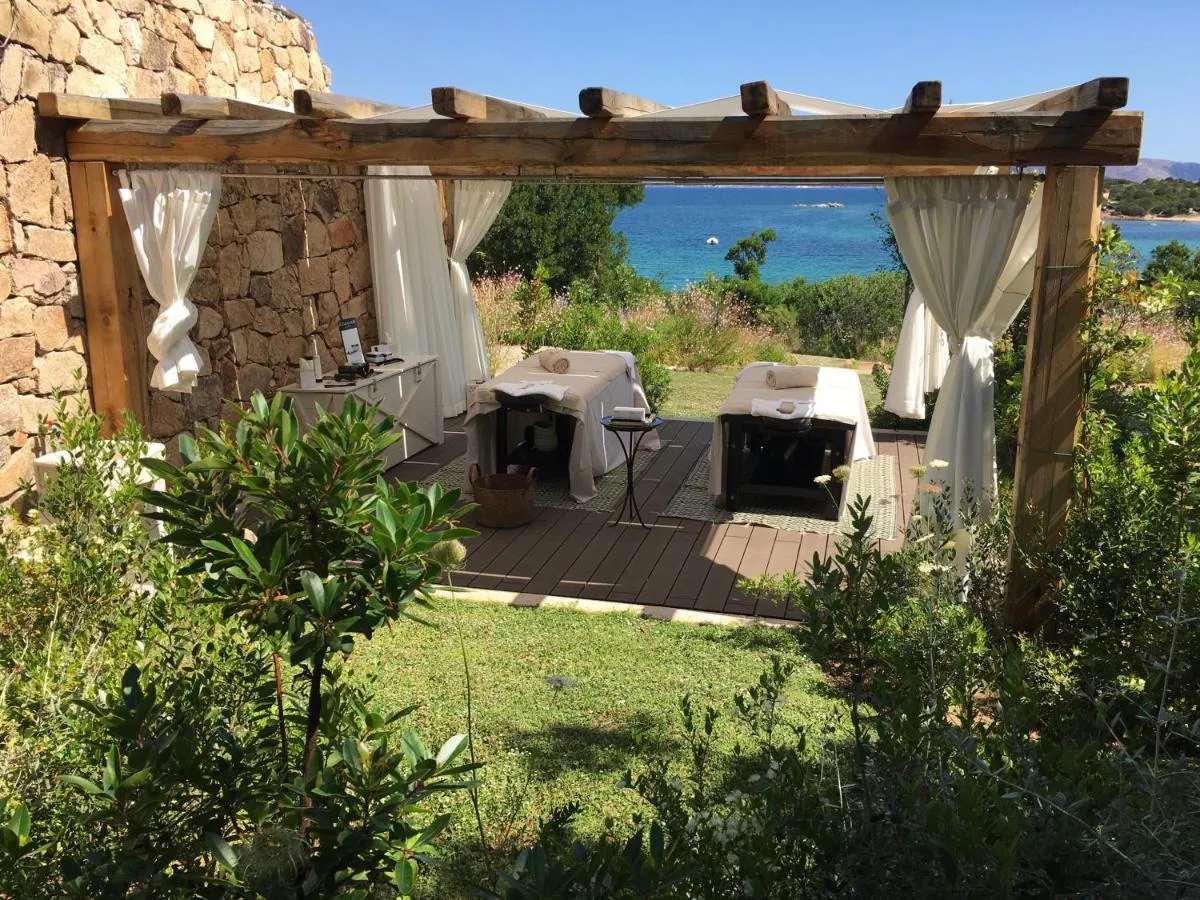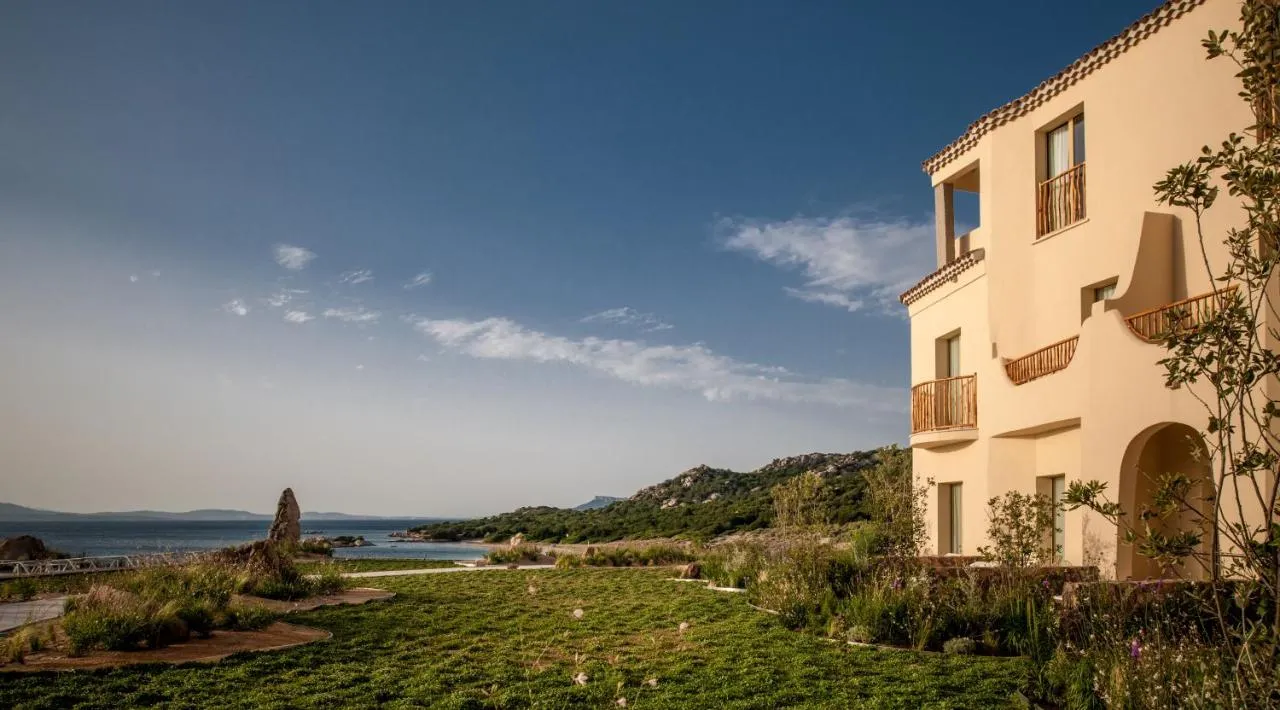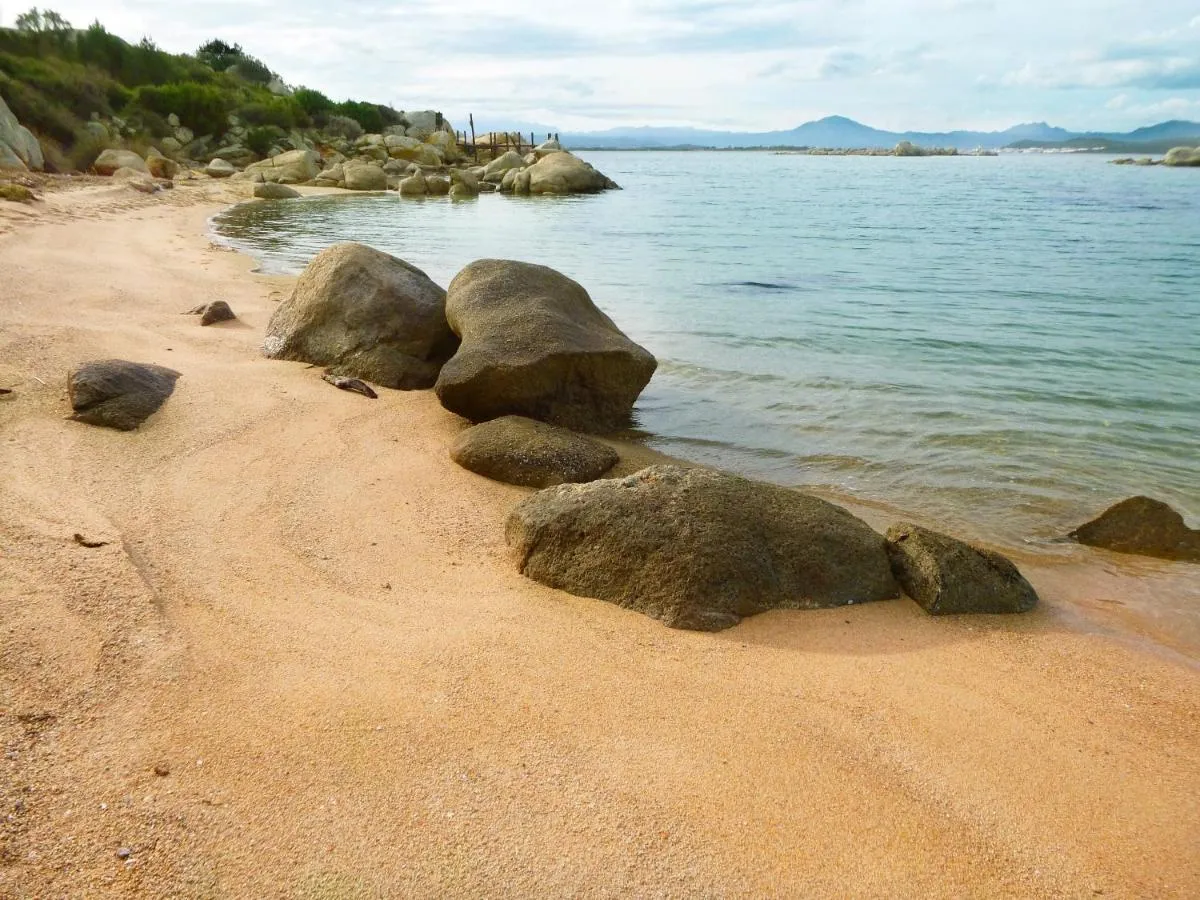 10. Petra Segreta Resort & Spa
Via Buddeu, snc, 07026 San Pantaleo SS, Italy
From $450 per night

ETIC Hotels Green Score: 9.2/10
The Petra Segreta Resort & Spa is a Charming House, a place of pure silence ideal for travellers in search of an oasis of peace and harmony, a place where to fulfil the need of a little of "selfish" time to relax and to be pampered with body treatments to gain back the inner balance.