The 10 Best Boutique Hotels in the Caribbean
For Your Upcoming Stay in the Luxurious Caribbean.
A Sustainability Ranking in partnership with ETIC Hotels
You're planning a trip to the Caribbean and you're trying to be as ethical and sustainable as possible?
niood lists you the 10 best boutique hotels in the Caribbean:
1. Jade Mountain Resort
St Lucia
From $1,500 per night

ETIC Hotels Green Score: 9.2/10
Rising majestically above the 600 acre beach front resort of Anse Chastanet, Jade Mountain Resort on St. Lucia's south-western Caribbean coastline is a cornucopia of organic architecture celebrating St. Lucia's stunning scenic beauty.
Architect owner Nick Troubetzkoy has expanded upon his philosophy of building in harmony with Caribbean nature in his creation of Jade Mountain St. Lucia. The bold architectural design – individual bridges leading to exceptional infinity pool sanctuaries and rugged stoned-faced columns reaching towards the sky – makes Jade Mountain St. Lucia one of the Caribbean's most mesmerizing resort experiences.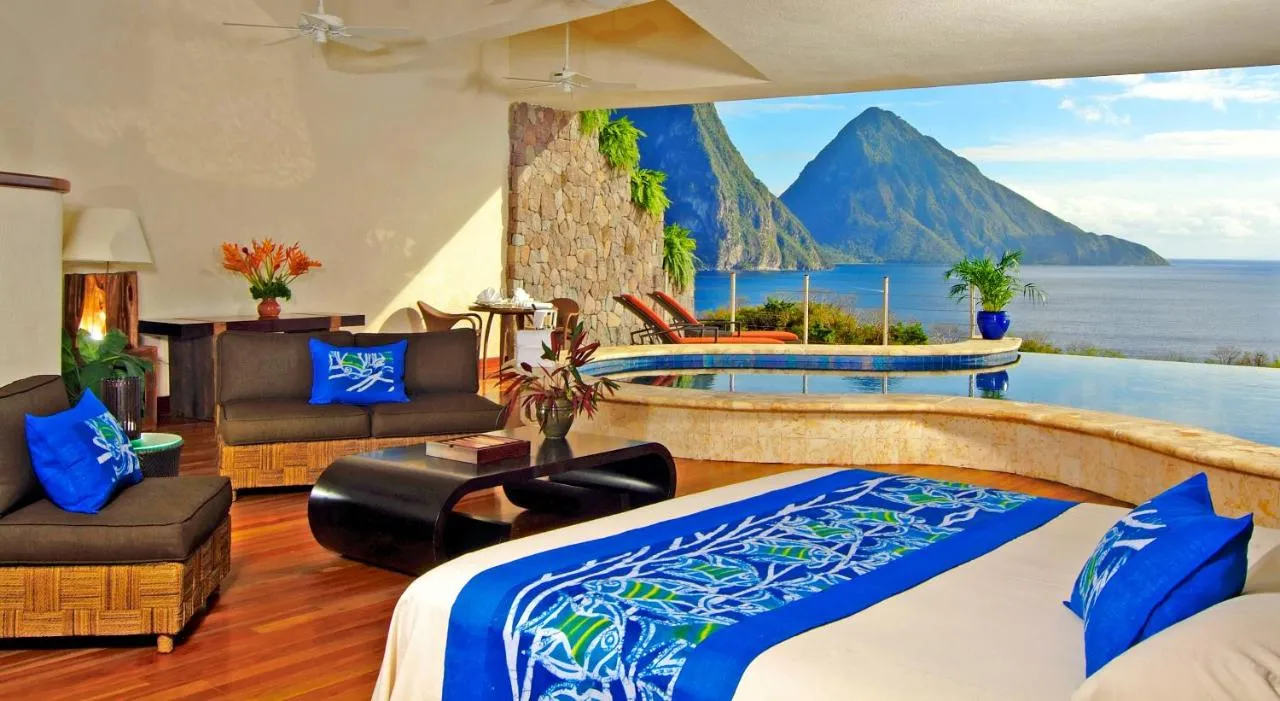 2. Tortuga Bay Hotel at Puntacana Resort & Club
Dominican Republic
From $600 per night

ETIC Hotels Green Score: 9.2/10
The Tortuga Bay features the Bamboo restaurant with decoration from an international designer and serves a fusion of Caribbean and Asian cuisine. The American breakfast is free. Activities such as fishing, horse riding, kite sailing and eco-paddle surfing can be arranged at this hotel.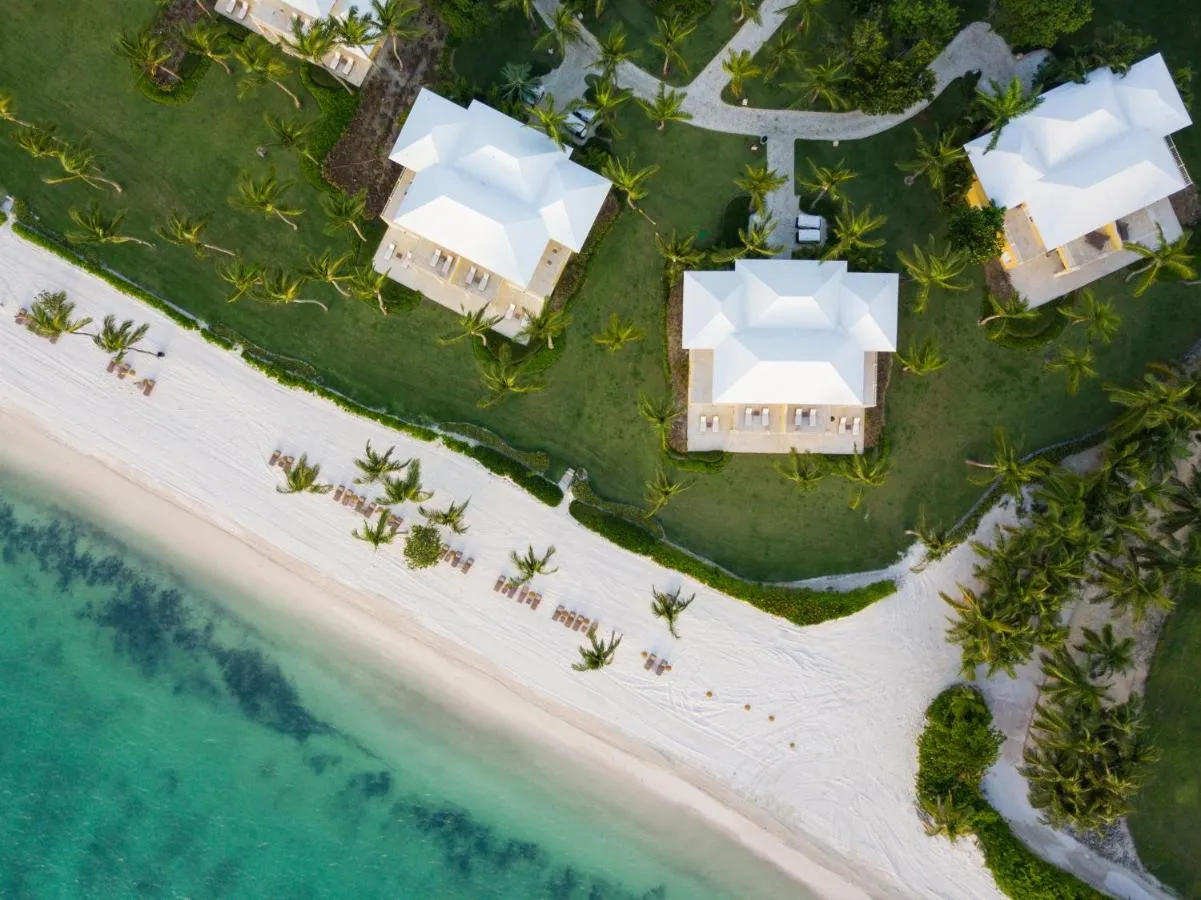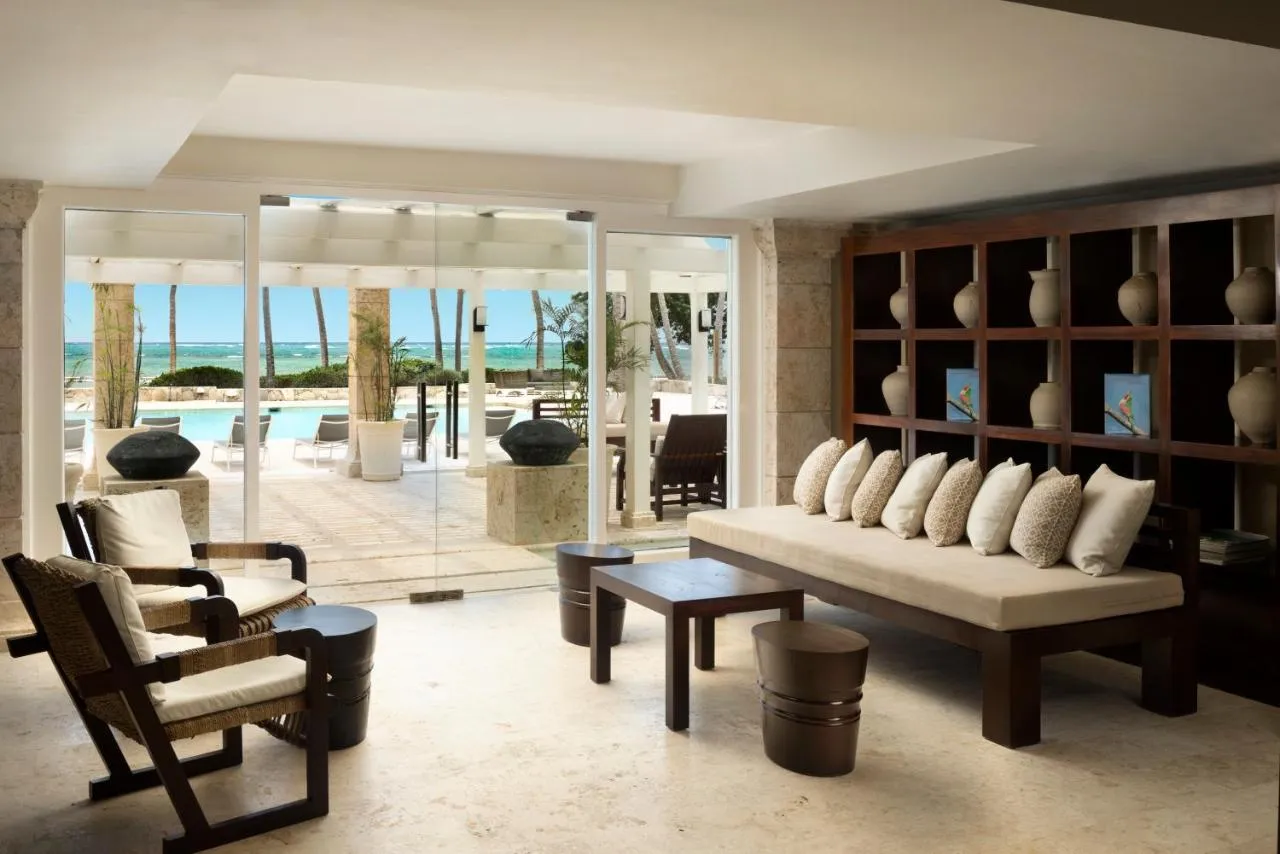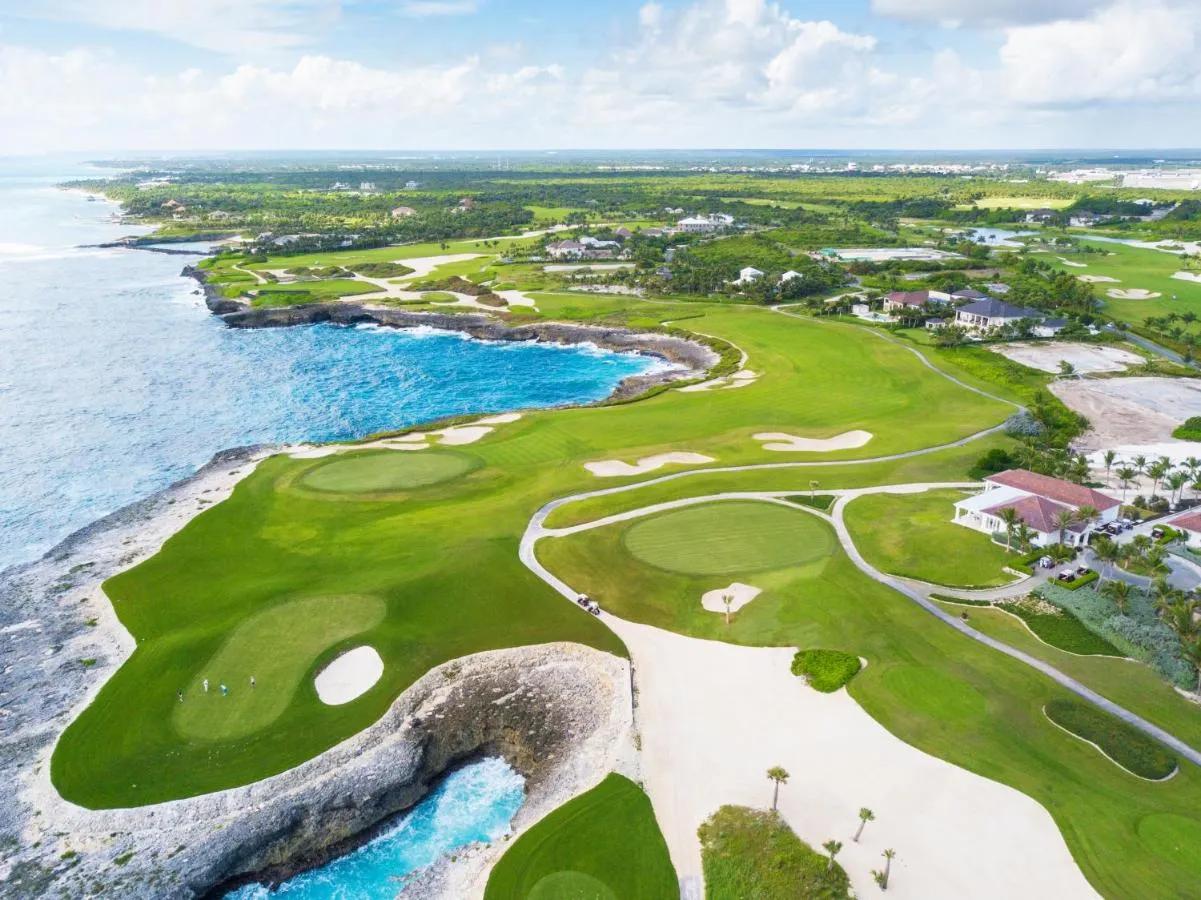 3. Baoase Luxury Resort
Willemstad, Curaçao
From $900 per night

ETIC Hotels Green Score: 9.2/10
With its meandering free-form pools, waterfalls, swaying palm trees, and an idyllic private beach it is the luxury resort of the Caribbean – a hidden haven of relaxation, barefoot elegance and impeccable service.
4. Eden Roc Cap Cana
Punta Cana
From $750 per night

ETIC Hotels Green Score: 9.2/10
Boasting 64 sumptuous accommodations ranging from lavish boutique villas with their own private pools to elegantly designed Beachfront suites and four recently unveiled charming Ocean Villas that offer complete privacy, Eden Roc at Cap Cana is a unique and secluded property nestled in the exclusive, beachfront community of Cap Cana at the eastern tip of the Dominican Republic.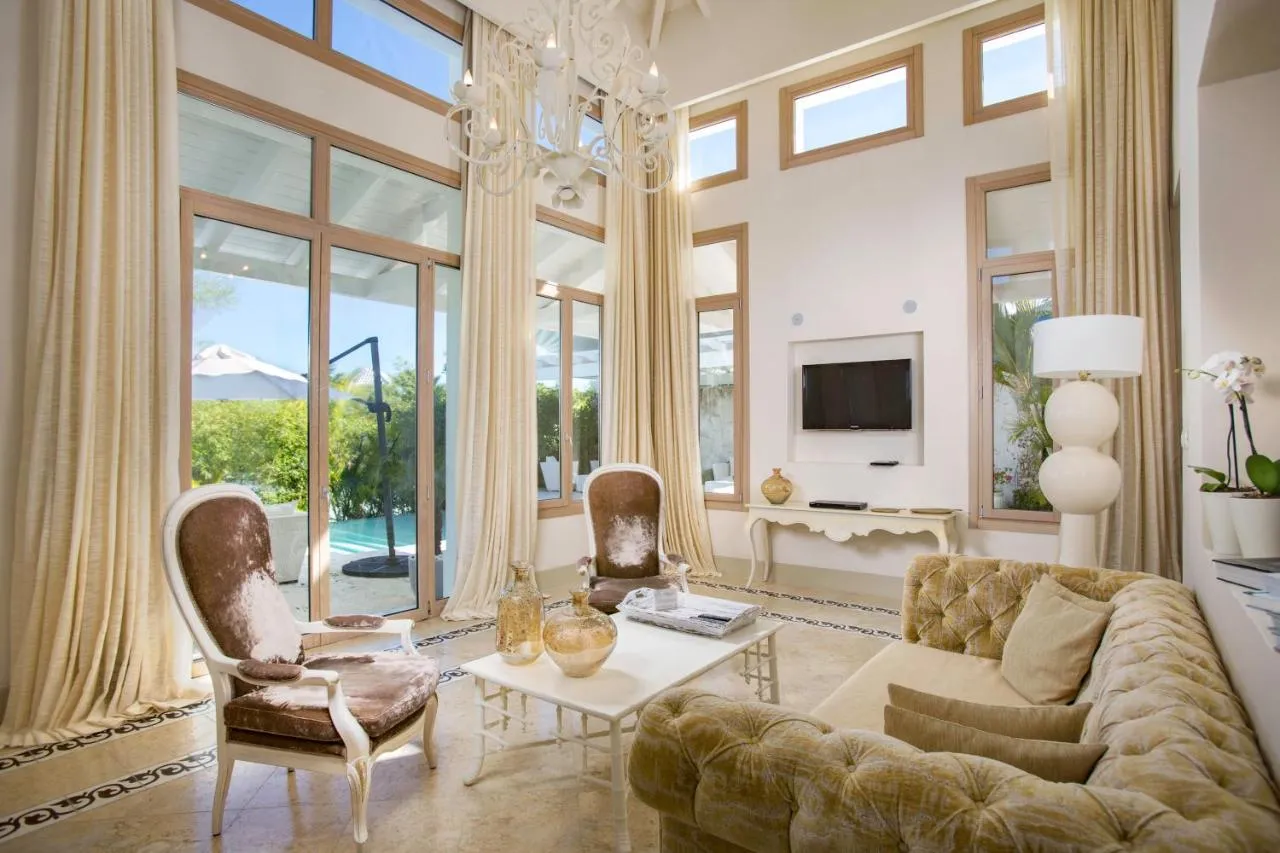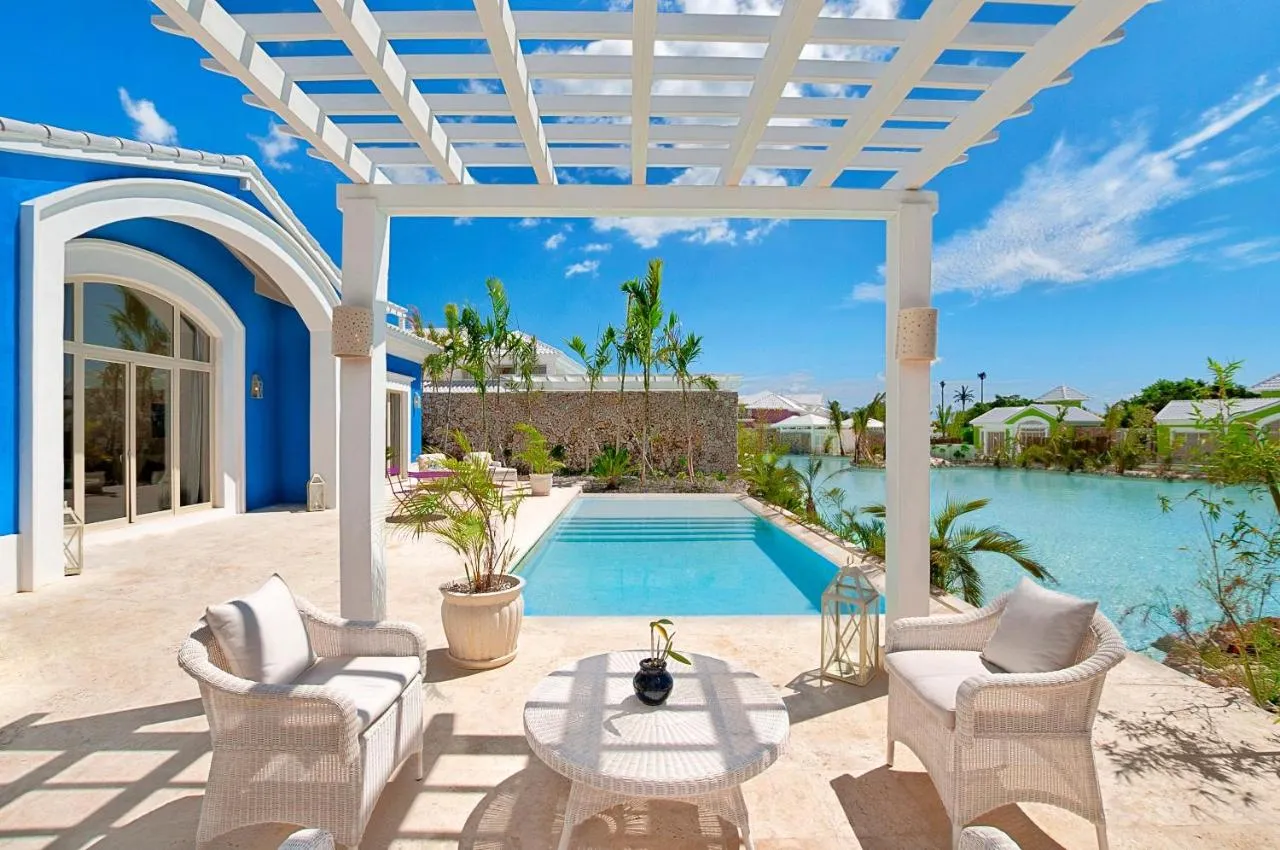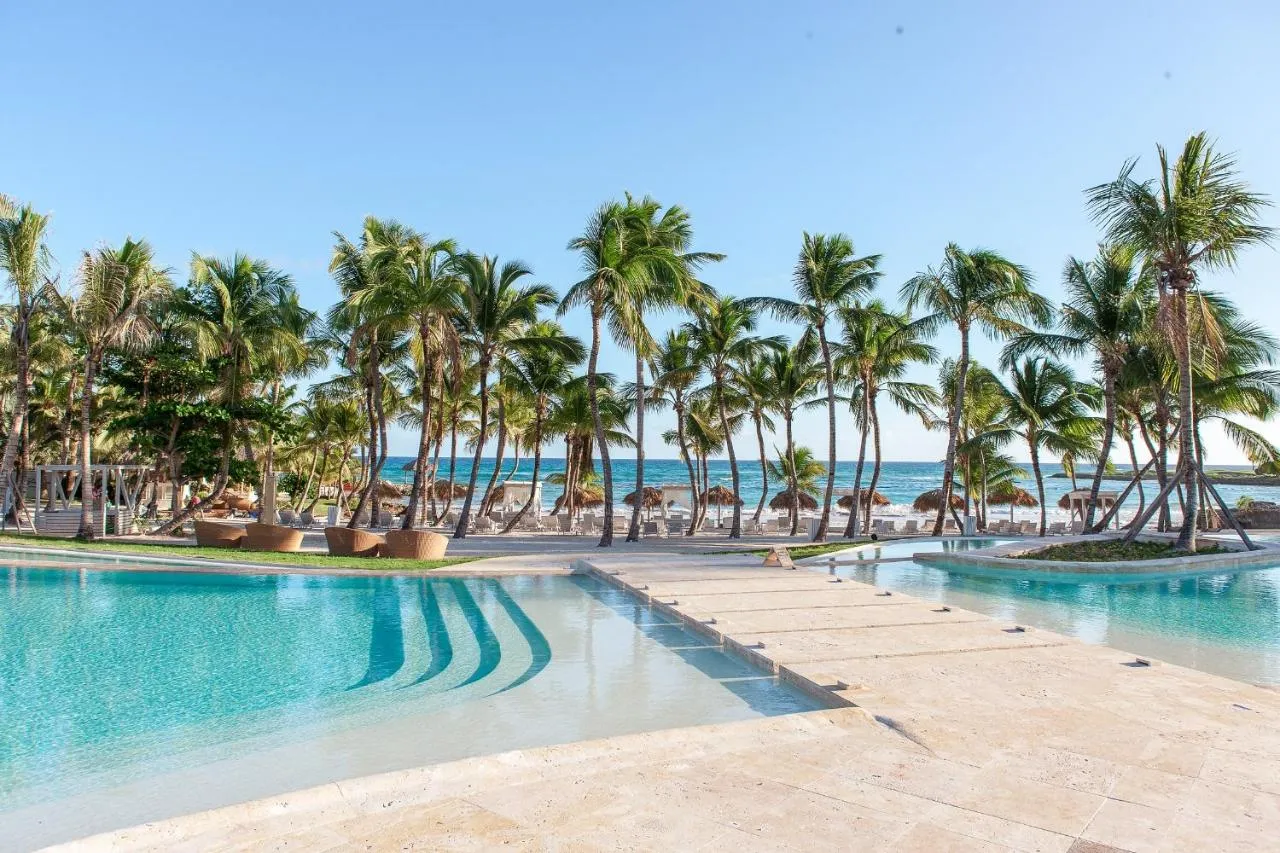 5. The Caves Hotel
Jamaica
From $600 per night

ETIC Hotels Green Score: 9.2/10
Blue skies, bright nights, evocative moments. The Caves is a handcrafted utopia that combines all the natural glamour of Negril, Jamaica with a modern, metropolitan attitude. This natural preserve turned traveler's nirvana is located just minutes from Negril's stunning 7­mile white sand beachfront where adventure and enchantment are yours for the taking. Blending authentic island charm with laid­back luxury, The Caves is the ultimate getaway for relaxation, revitalization and pure romance. The Caves features 12 idyllic cliffside cottages, a grand villa, 2 dining gazebos, private caves and the signature Blackwell Rum Bar. There's also a Spa, jacuzzi, sauna, private hot tub and salt­water swimming pool, all just within steps of the glittering sapphire sea.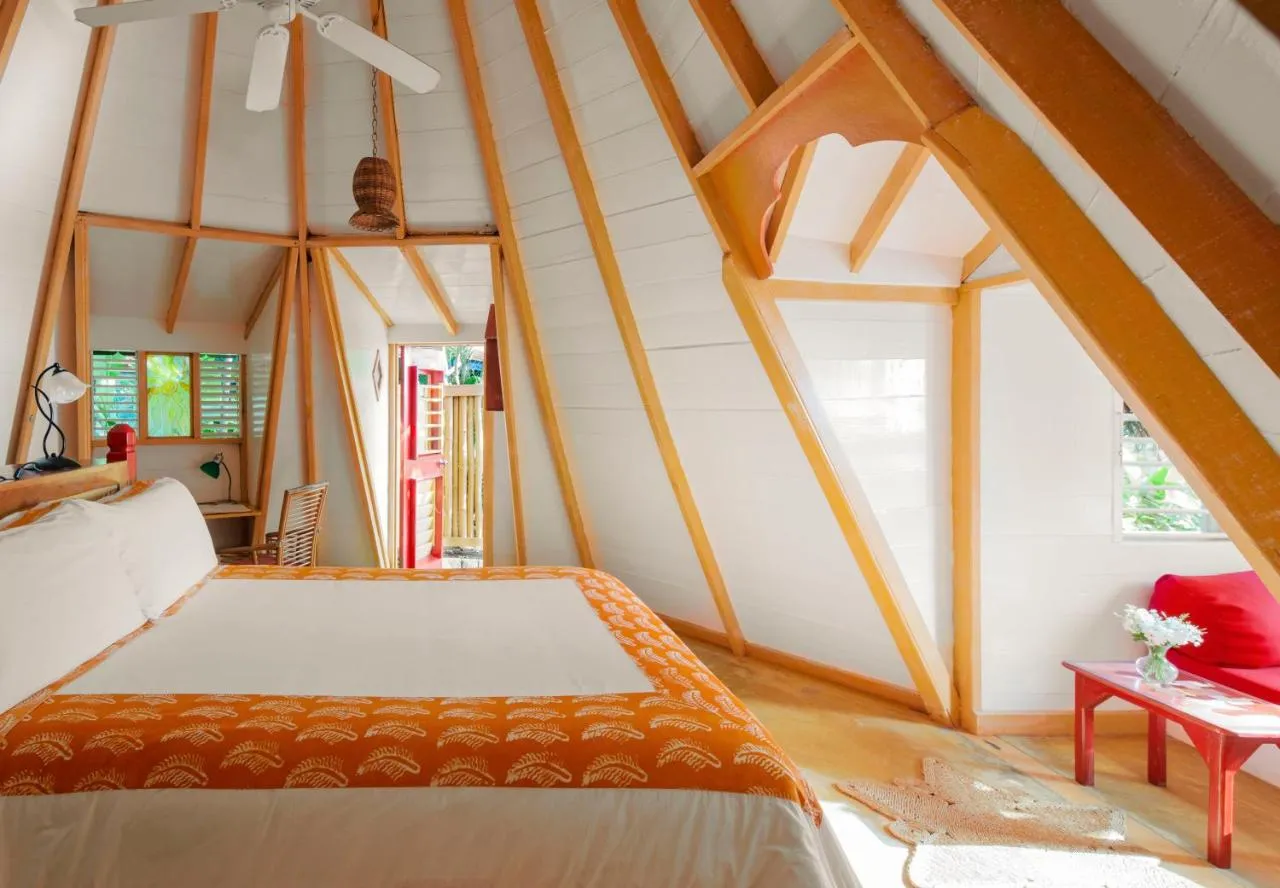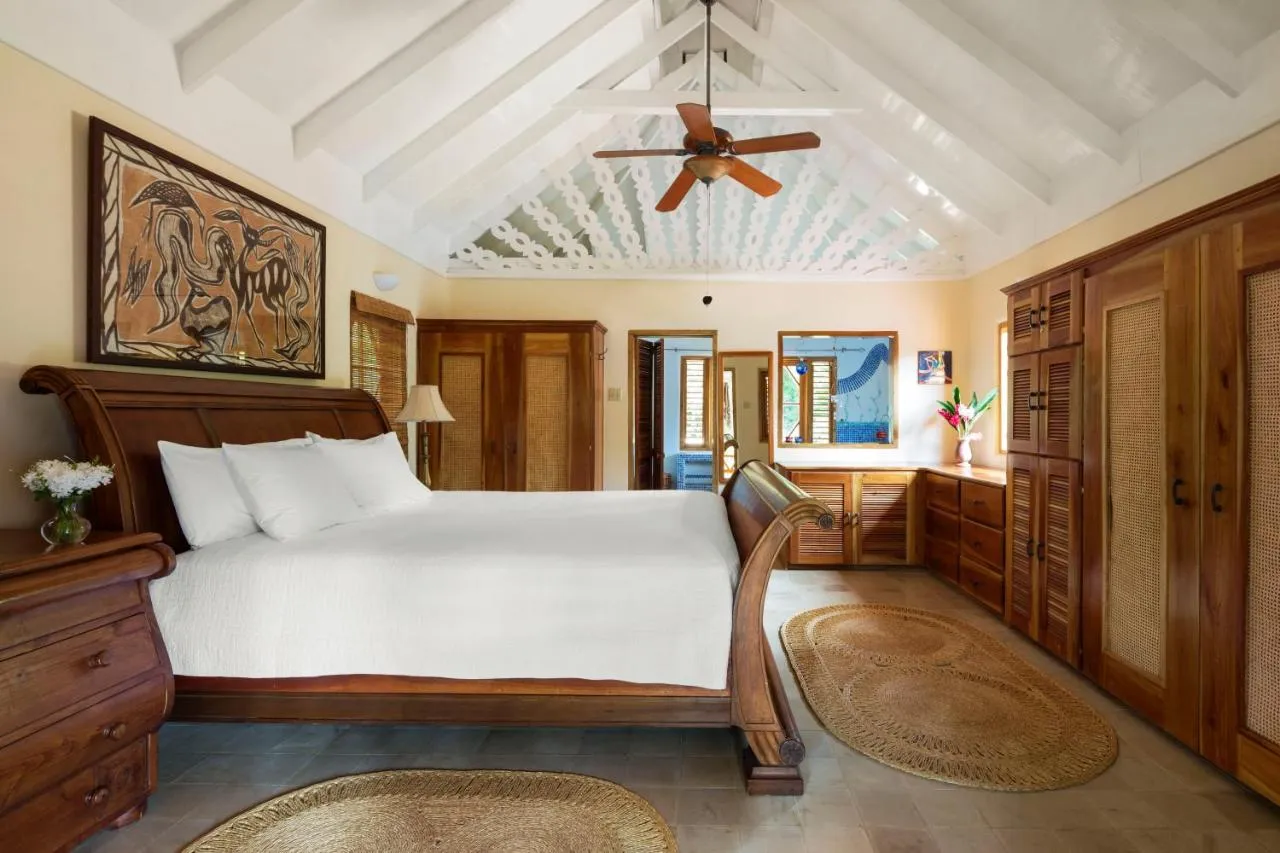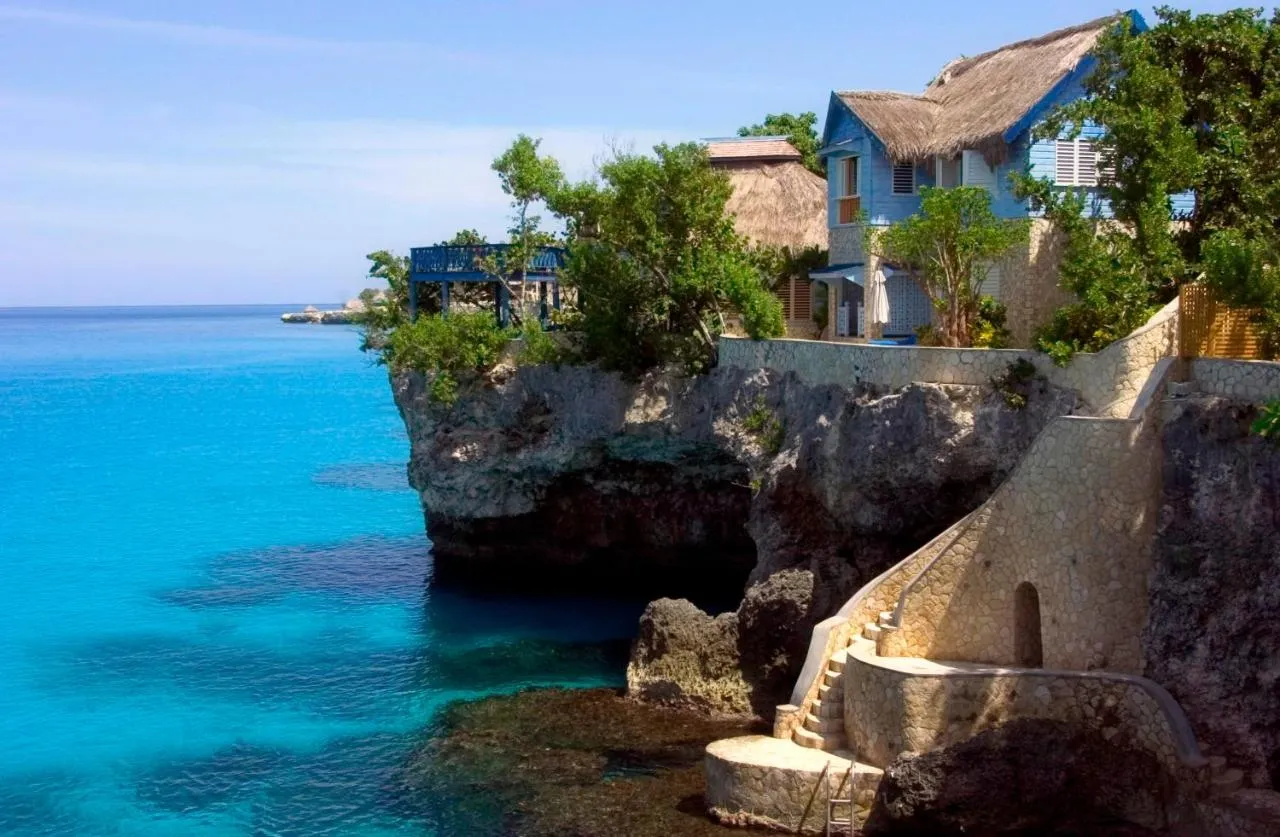 6. Sugar Beach, A Viceroy Resort
St Lucia
From $750 per night

ETIC Hotels Green Score: 9.2/10
It's clear from your first walk on the soft white sand: Our luxury St. Lucia resort is here to renew you. Enjoy the privacy and beauty of 100 acres of pristine rainforest on the Caribbean Sea. It's all at the site of an 18th-century sugar plantation and in the embrace of the UNESCO World Heritage-listed Pitons. Seek seclusion in private accommodations amid vibrant gardens and soaring trees. Take the opportunity to reconnect and reflect as you explore every breathtaking angle of this island paradise — be it hiking in the Pitons, indulging in a treatment at the Rainforest Spa, or sipping a rum cocktail at the beachside bar. Not a day passes here without incredible memories made and peaceful moments found.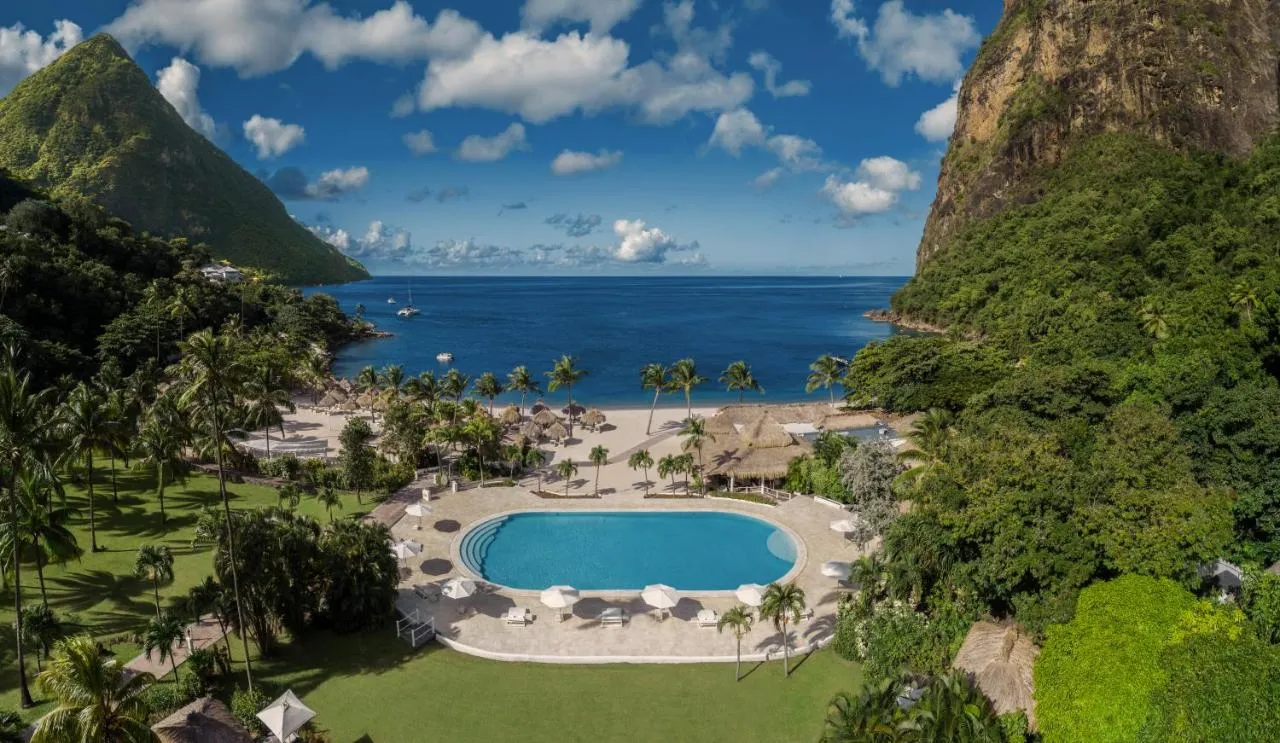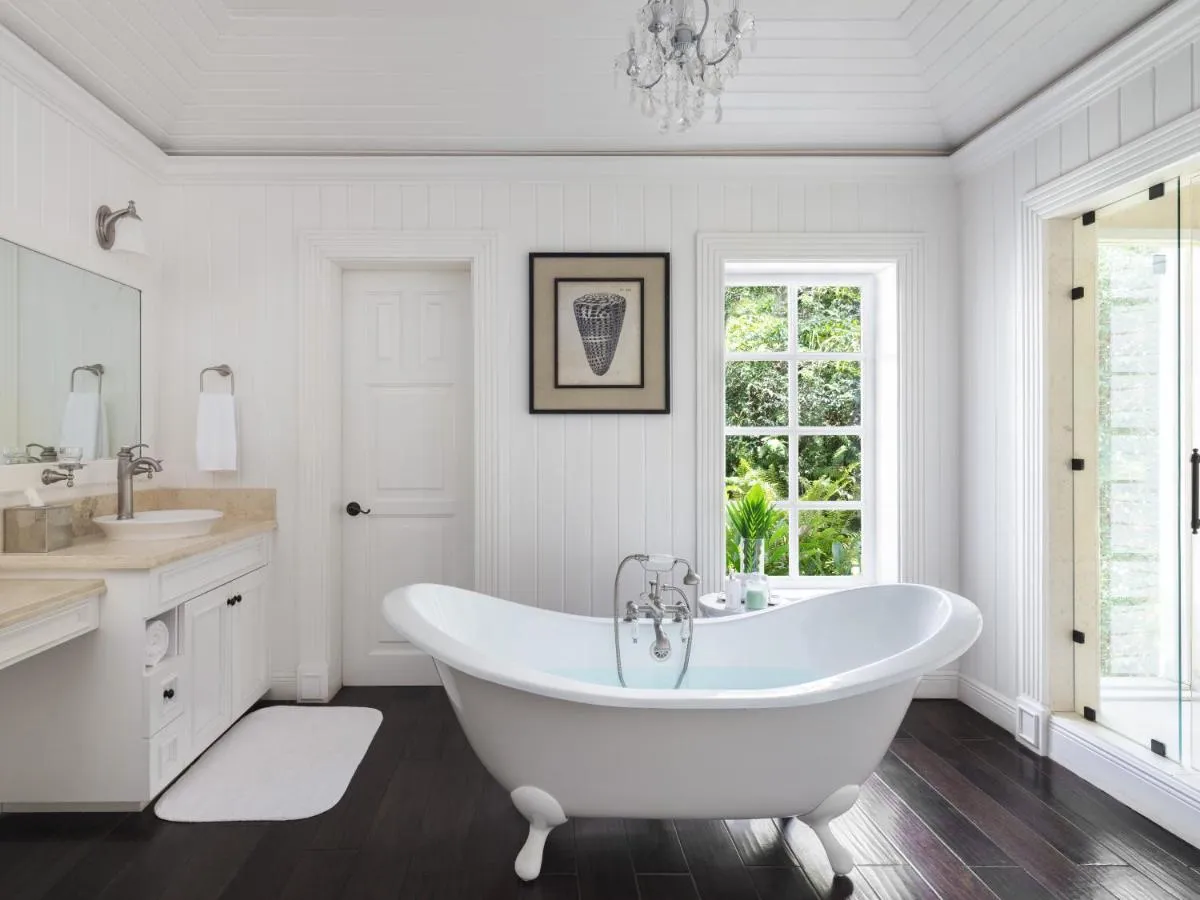 7. Le Sereno Hotel
St. Barthelemy
From $850 per night

ETIC Hotels Green Score: 9.2/10
Le Sereno is an intimate family-owned and -operated St. Barths Beach hotel offering only 39 suites in addition to 3 large four-bedroom villas. Located on the beach at Grand Cul de Sac and spanning 600 feet of pristine shoreline, Le Sereno is one of only a handful of St. Barthelemy hotels that can claim a beachfront location (in this case, a virtually private beach). Catering year-round to sophisticated travelers craving luxury, comfort and privacy, the hotel features a swimming pool, a sundeck, a restaurant and a spa pavilion all of which overlook the water.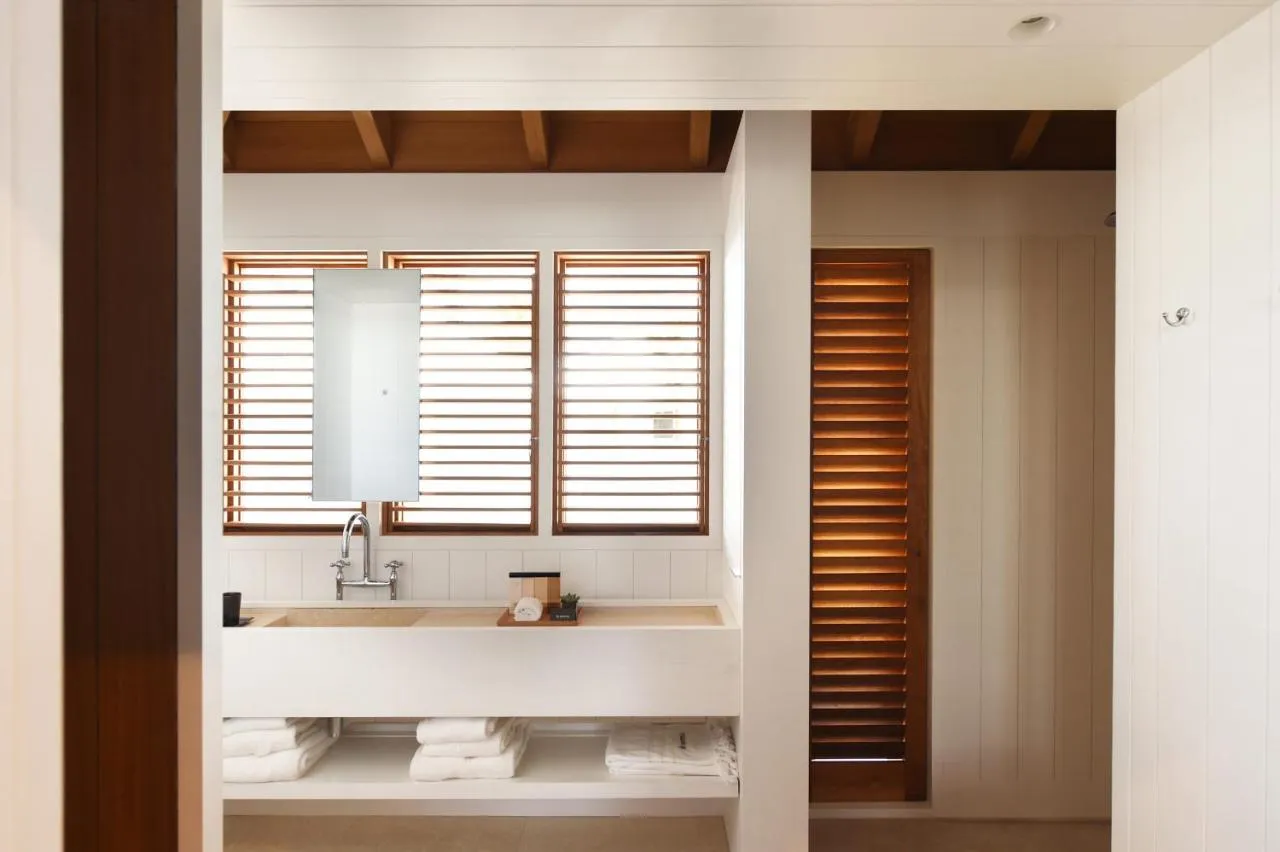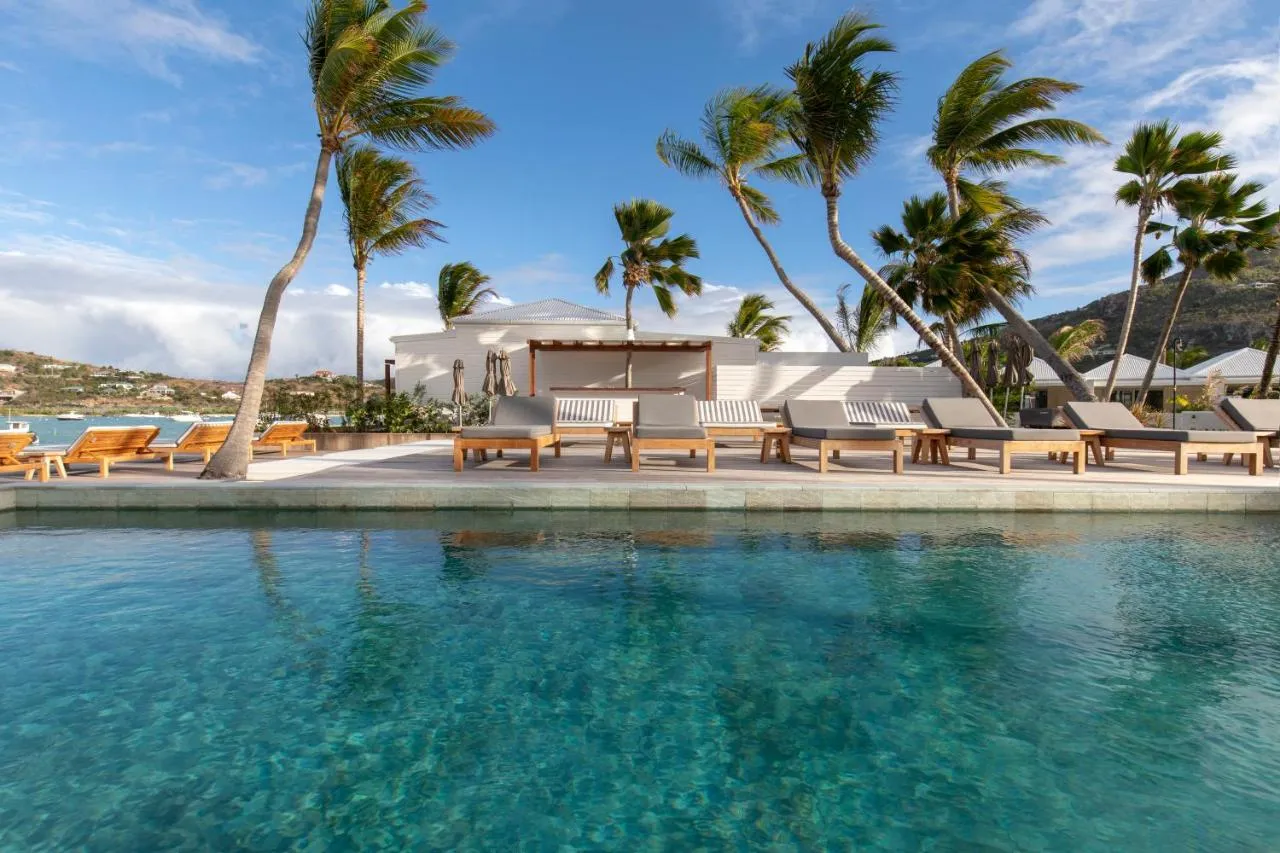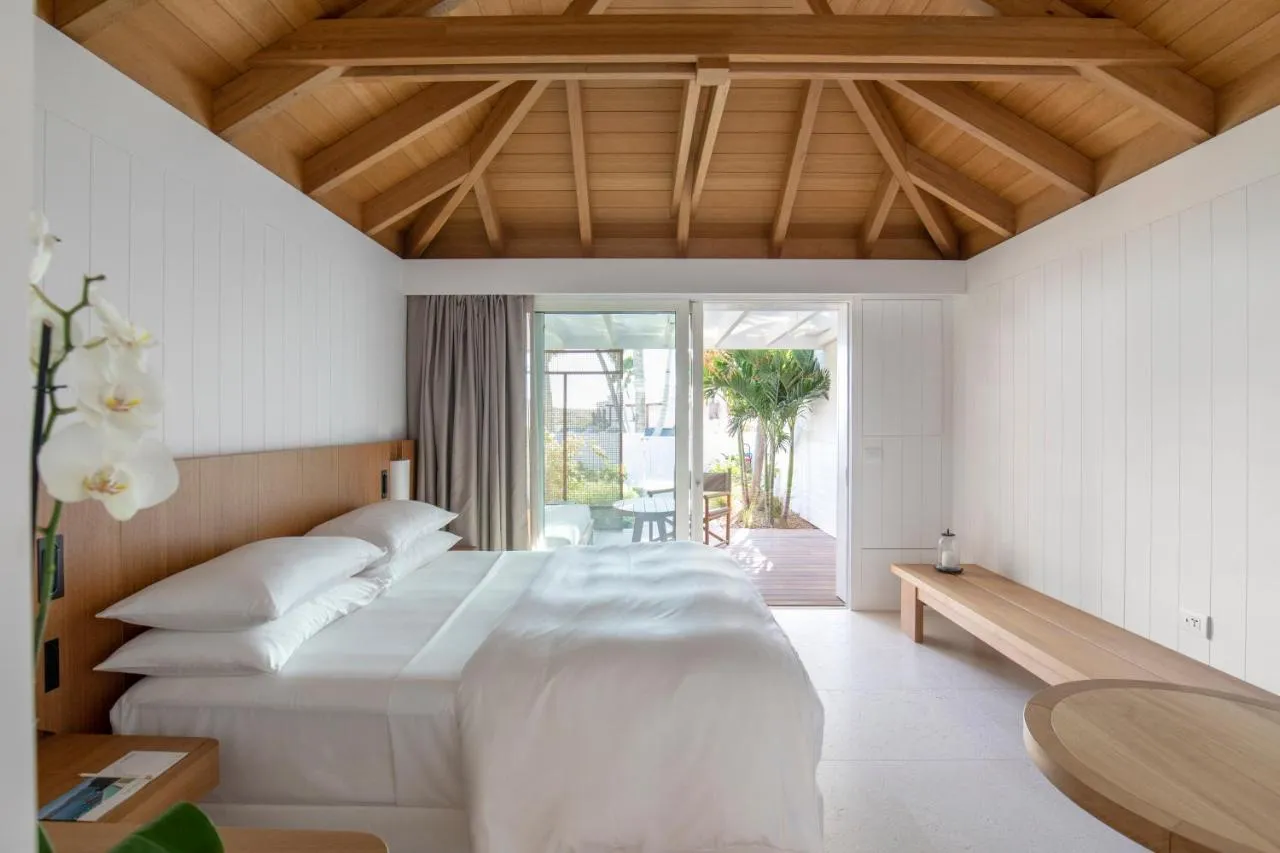 8. Ladera Resort
St Lucia
From $1,100 per night

ETIC Hotels Green Score: 9.2/10
Once part of the Rabot Estate, one of Soufrière's oldest and most famous cocoa plantations, Ladera Resort stands today as St. Lucia's most unique and luxurious resort and the only resort situated on a UNESCO World Heritage site. The setting is breathtaking and unlike any other, on a volcano ridgeline 1,000 feet above the deep, blue Caribbean Sea, with stunning views of the Pitons.

The resort's intimate design, with just 37 rooms and suites, offers the perfect setting for forging a connection to the beauty, romance and lifestyle of St. Lucia. Befitting the resort's eco-friendly philosophy, each is uniquely constructed from locally harvested tropical hardwoods, stone and tile. Furniture is made on site by St. Lucian artisans. Your suite's "open wall" gives way to a private plunge pool and magnificent views of the Pitons and Caribbean.

At every moment our attentive staff is available to meet any need. Resort amenities are designed with your ultimate relaxation in mind, including authentic St. Lucian culinary experiences at our Farm to Table Award Winning Dasheene Restaurant.
9. Hotel Christopher Saint-Barth
St Barthelemy
From $600 per night

ETIC Hotels Green Score: 9.2/10
42 rooms and suites with elegant contemporary design overlook the sea, embracing astonishing views of the bay. There is no beach, the price for such privacy perhaps, but one of the largest infinity pools on the island. Perched over the sea, guests relax completely in exterior loungers facing the sunset, and drink in the ambiance of the setting and the laidback charms of St Barth.
The owners of this intimate hotel imagine the Christopher property as a large family home with sleek, timeless design, yet conserving the spirit of this exceptional location turned entirely toward the ocean.
Three sails comprise the logo of the Christopher in homage to the ships of Christopher Columbus, who discovered the island in 1493. Discretion, professionalism, and kindness are the key words for the hotel, which reveals itself to each of its guests as a private retreat where one feels right at home.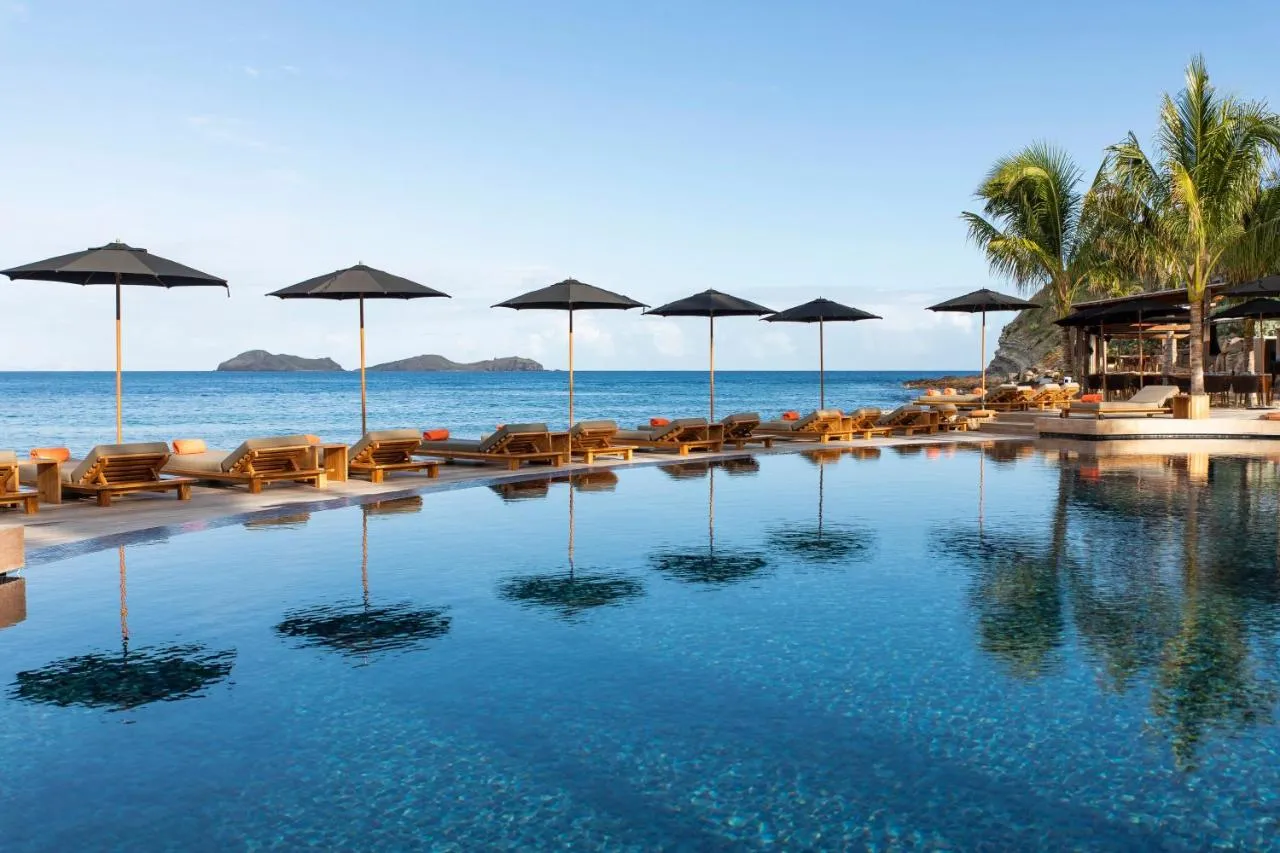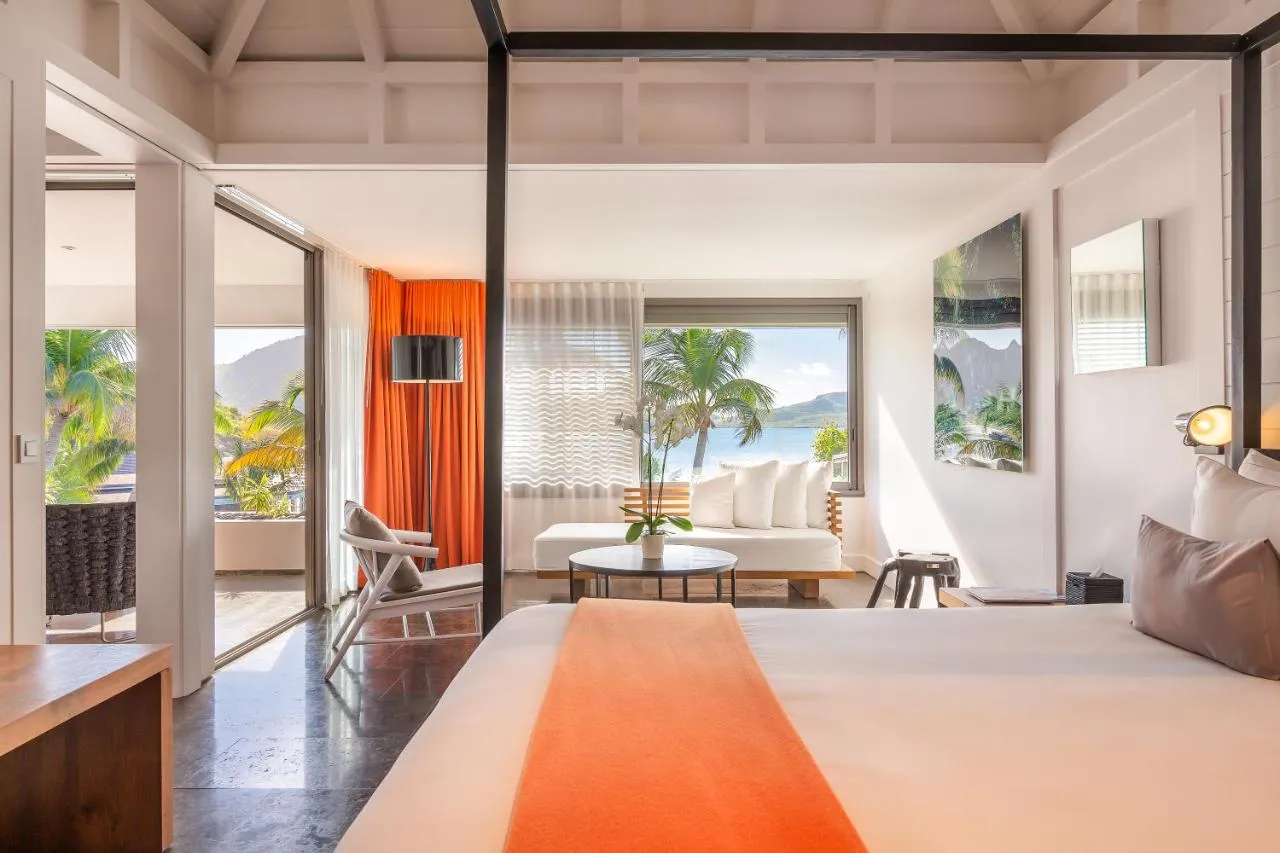 10. Goldeneye
Oracabessa, Jamaica
From $850 per night

ETIC Hotels Green Score: 9.2/10
GoldenEye is not an ordinary hotel, but a collection of private villas, cottages and beach huts. Each is set amid tropical gardens, private beaches and secluded coves—a Jamaica home away from home. GoldenEye is a place. A mindset. A far-reaching myth in the collective imagination. And yet, GoldenEye couldn't exist anywhere in the world—except, of course, exactly where it is…