A Sustainability Ranking in partnership with ETIC Hotels
You're planning a trip to Lake Como and you're trying to be as ethical and sustainable as possible?
niood lists you the 10 best luxurious hotels in Lake Como, Italy:
1. Mandarin Oriental, Lake Como
Via E. Caronti, 69, 22020 Blevio CO, Italy
From $2,000 per night

ETIC Hotels Green Score: 8.5/10
Mandarin Oriental, Lago di Como offers five-star lakefront splendour on the sunlit shores of Lake Como. Coupled with its serene setting, nestled between luxuriant botanical park and lake, the resort represents a seductive blend of Italian style, oriental charm and natural beauty.
Ease yourself into lakeside living with a stroll around the majestic botanic gardens that surround the villa, before hopping onto a Riva boat for a cruise along the shore to admire the magnificent neighbouring villas and towns.
2. Grand Hotel Tremezzo
Via Antica Regina, 8, 22016 Tremezzina CO, Italy
From $1,200 per night

ETIC Hotels Green Score: 8.2/10
The Grand Hotel Tremezzo is an iconic art nouveau masterpiece sitting on the western shores of Lake Como. With views spanning the crystalline waters towards Bellagio and the Grigne mountains, we treat guests to sumptuous accommodation, three pools, a lakeside private beach and lavish private park, all with the warmest hospitality all'italiana.
Step inside our art nouveau Palace and step back to the Belle Époque. Fabulous period décor characterized by vibrant colors, the finest materials and statement furniture ooze the glamor of yesteryear.
The exuberance of times past is paired with contemporary luxuries to make your lakeside vacation truly extraordinary. La dolce vita awaits.
From Water-On-the-Water, an irresistible pool floating on the Lake, and the Flower Pool, enveloping you in heady seasonal scents and colors, to the unmistakable Infinity Pool in the T Spa, at the Grand Hotel Tremezzo we offer refreshing dips in the most unforgettable locations.
3. il Sereno Hotel
Via Torrazza, 10, 22020 Torno CO, Italy
From $1,300 per night

ETIC Hotels Green Score: 8.1/10
Il Sereno brings a new era of luxury to the banks of Italy's iconic Lake Como. Awarded the title of "Most Anticipated New Luxury Hotel Opening in 2016" by Luxury Travel Advisor magazine, Il Sereno's ethos of understated elegance presents a freshness to this well-established destination.
Designed by Patricia Urquiola, Wallpaper* Magazine Designer of The Year 2015, the all-suite hotel promises modern style and an authentic flair, all in the name of effortless comfort. This Lake Como Hotel incorporates the unparalleled beauty of the Lake in its seamless design with panoramic view from every inch of the outstanding property.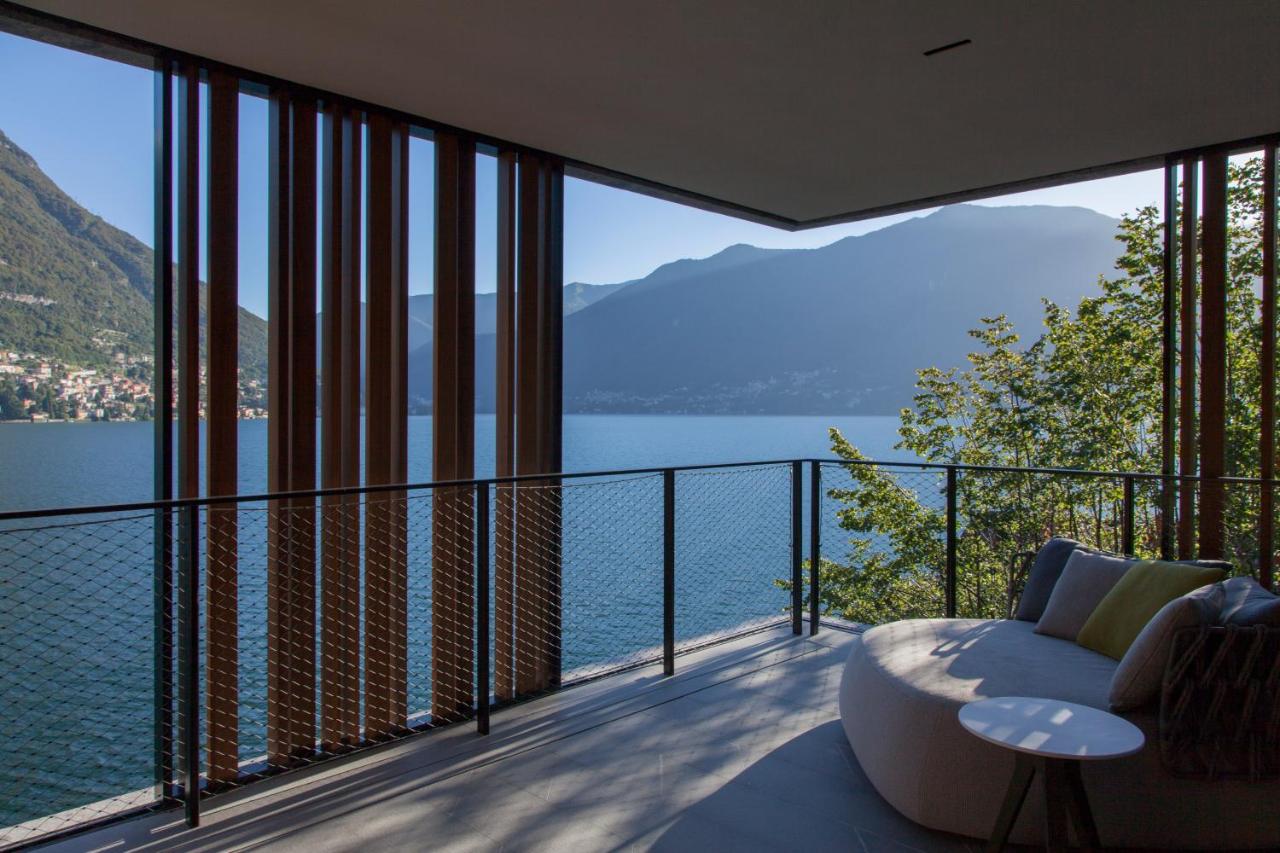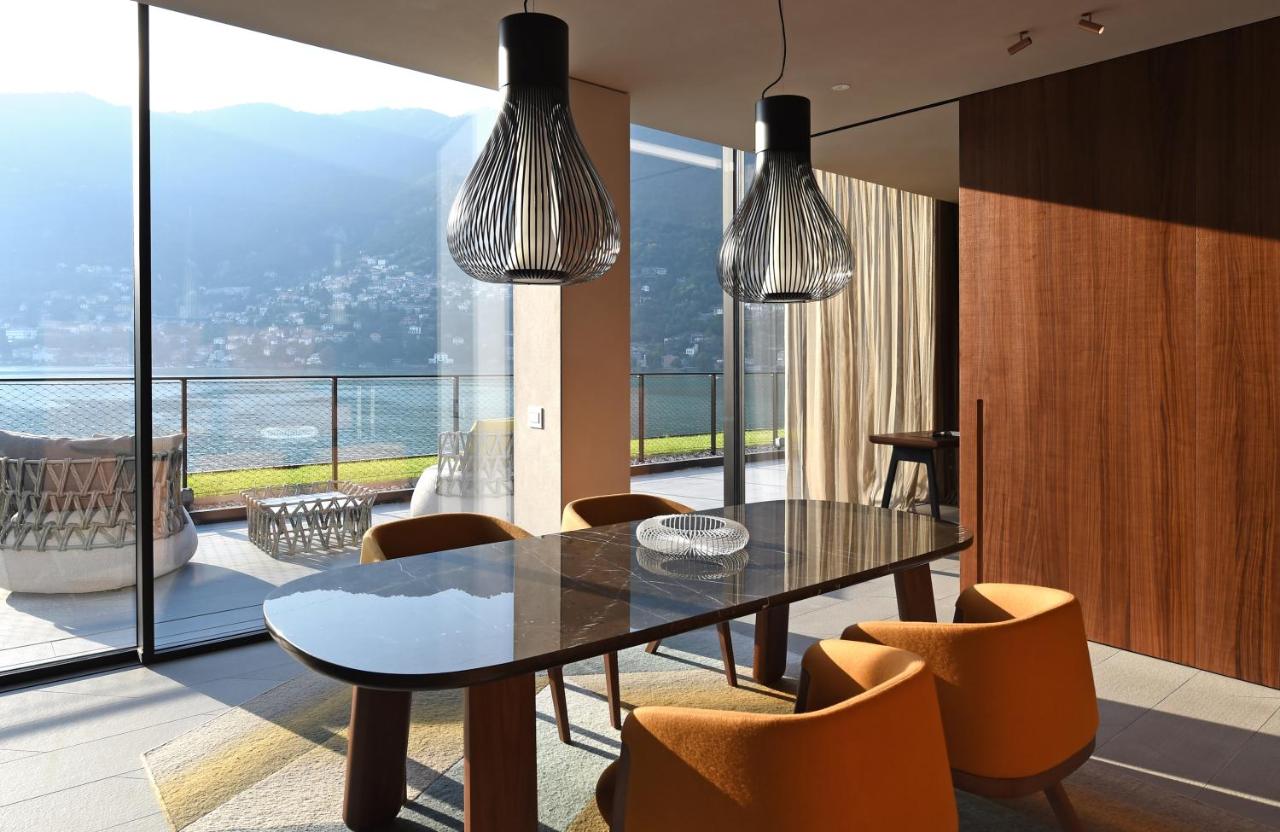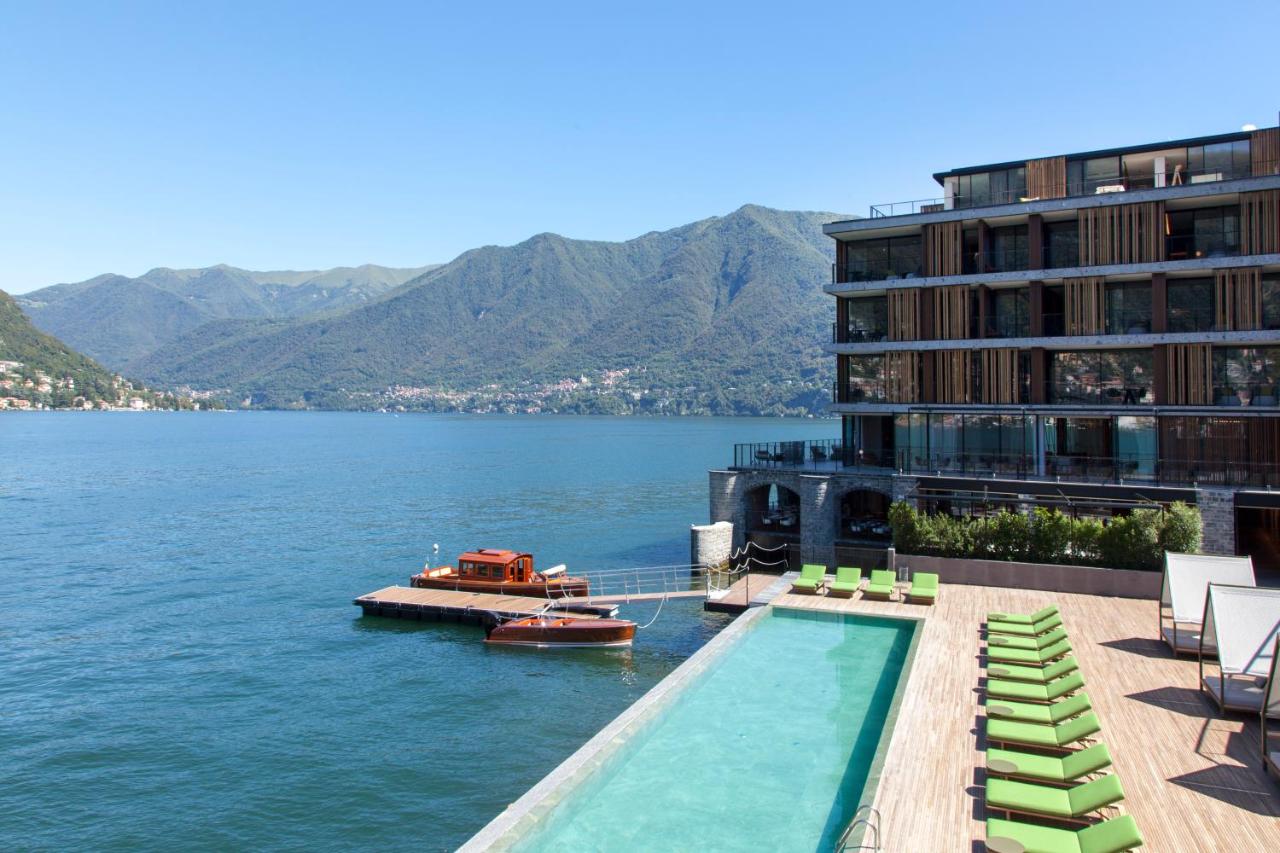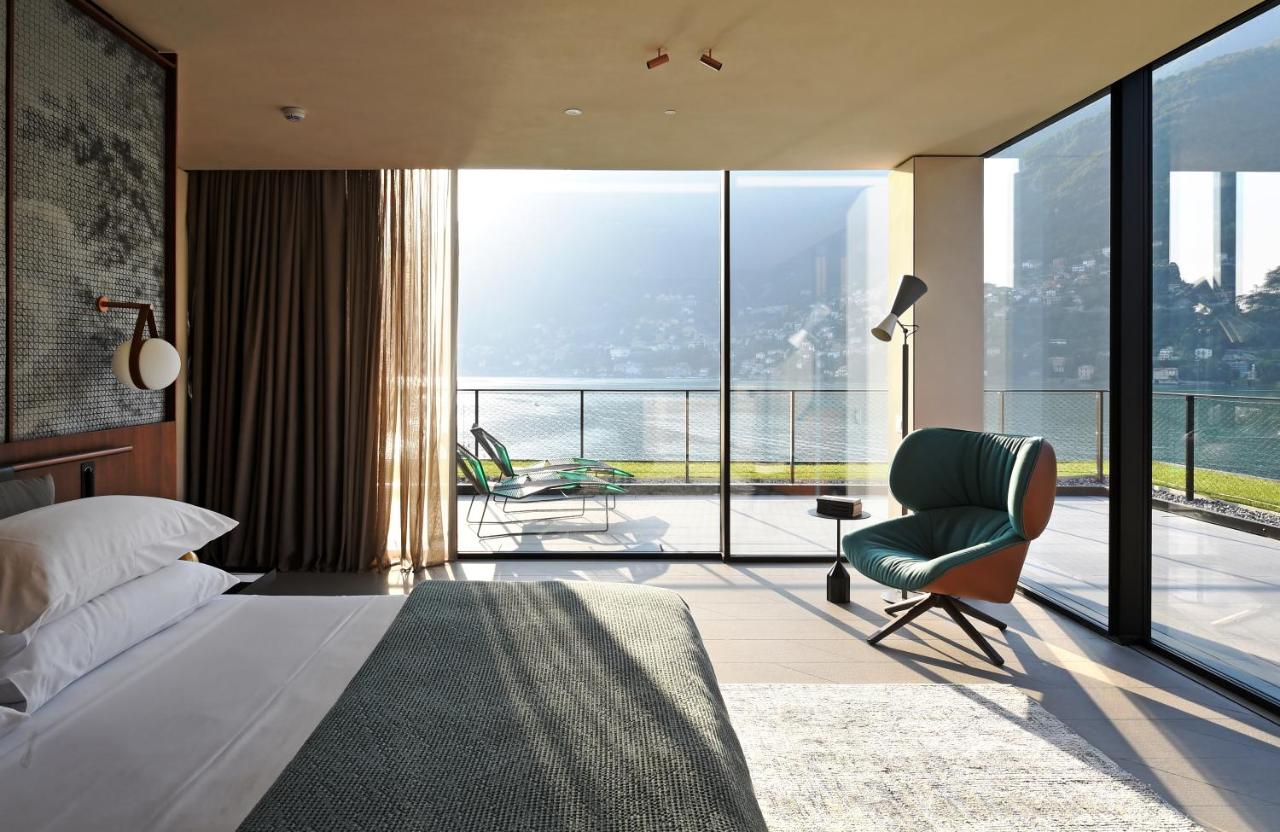 4. Villa d'Este
Via Regina, 40, 22012 Cernobbio CO, Italy
From $1,300 per night

ETIC Hotels Green Score: 7.6/10
For centuries a residence of the aristocracy – princesses, marquises, sultans and tsars. And since 1873, an elegant and charming five-star resort; one of the most celebrated in the world.
Luxury lake views exemplify the art of living well in a suggestive experience that fills the eyes and inspires the mind.
Overlooking one of the most romantic lakes in the world, Lake Como, Villa d'Este is surrounded by a wonderful 10-hectare private park. The rooms and suites, overlooking the lake or the park, are divided into two buildings: the Cardinal Building and the Queen's Pavilion. Windows and terraces overlooking the lake, with exceptional views of the marina and boats quietly returning to shore in the evening. Are you ready to immerse yourself in this dream scenario?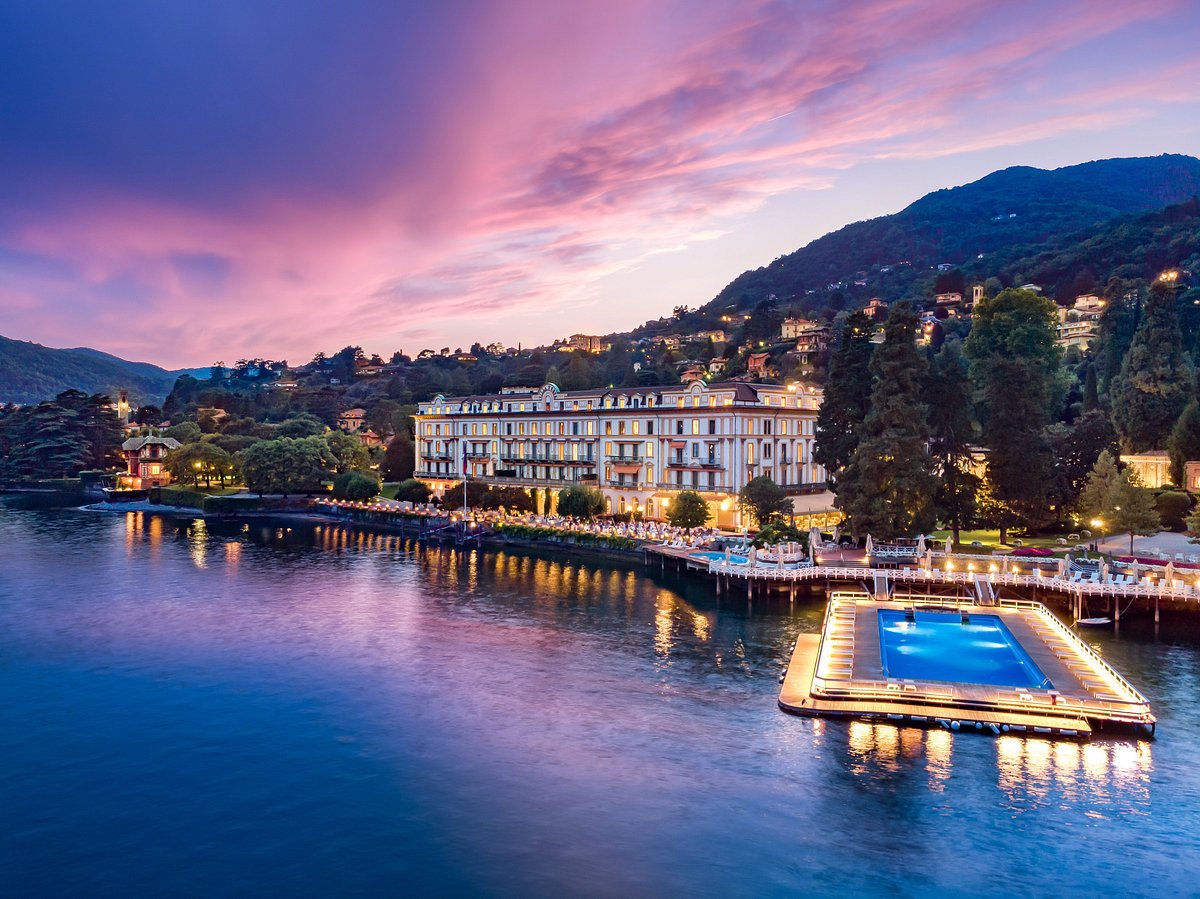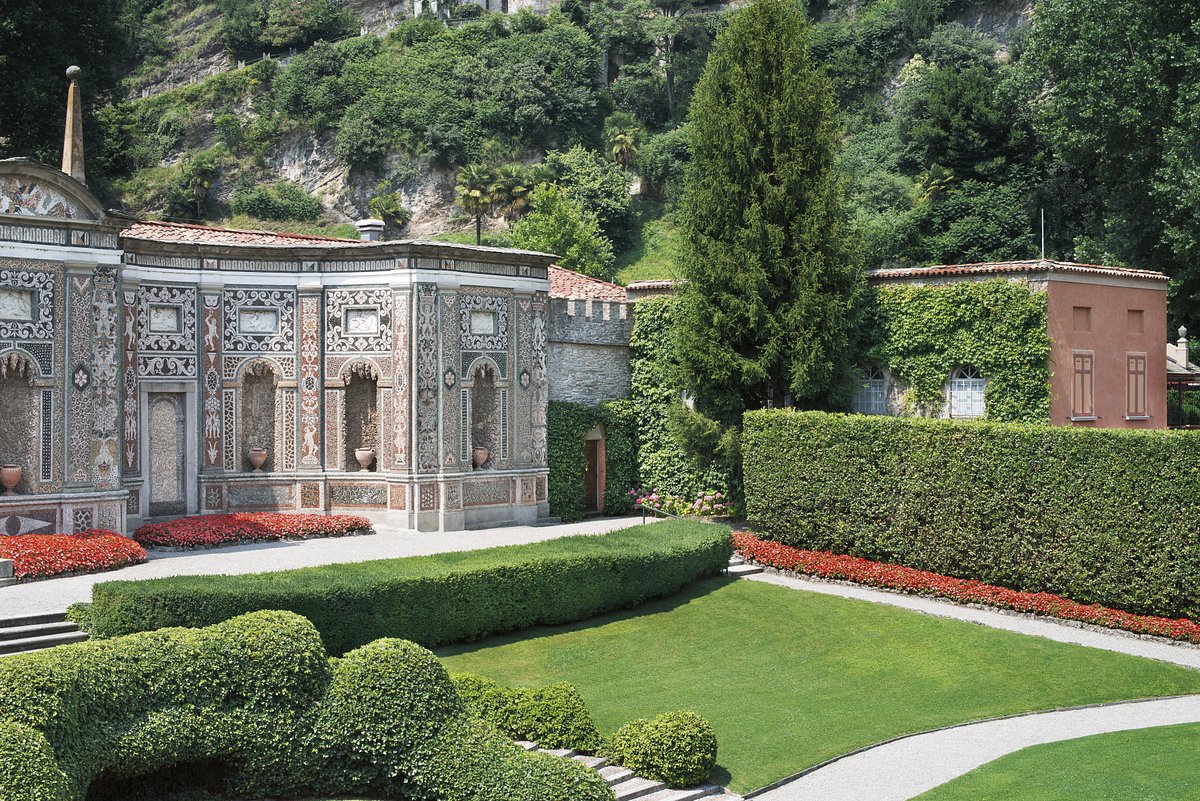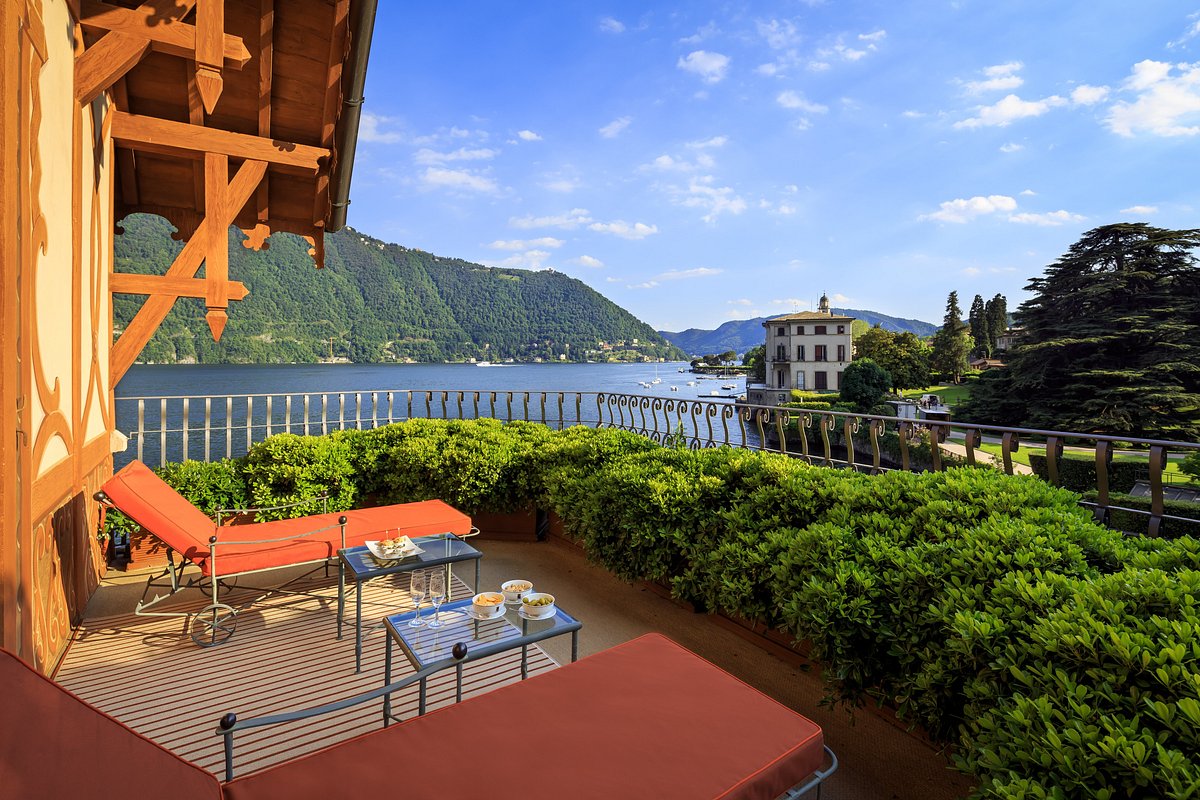 5. Grand Hotel Villa Serbelloni
Via Roma, 1, 22021 Bellagio CO, Italy
From $700 per night

ETIC Hotels Green Score: 7.5/10
The Grand Hotel Villa Serbelloni is one of the most prestigious historic hotels in the area, and the only 5-star luxury hotel in Bellagio, the best-loved village around Lake Como. From April to November, its lounges and large gardens enable guests to enjoy a holiday like the aristocrats of times gone by: far from the crowd, surrounded by every comfort imaginable and looking out over one of the most beautiful views in the world.
Stay at the Grand Hotel Villa Serbelloni and try the best of our Michelin-starred restaurant: Enjoy a Signature aperitif on the lakeside terrace; discover our top-quality ingredients with a 7-course dinner, accompanied by wines selected by our sommeliers. All served in a luxurious and romantic atmosphere.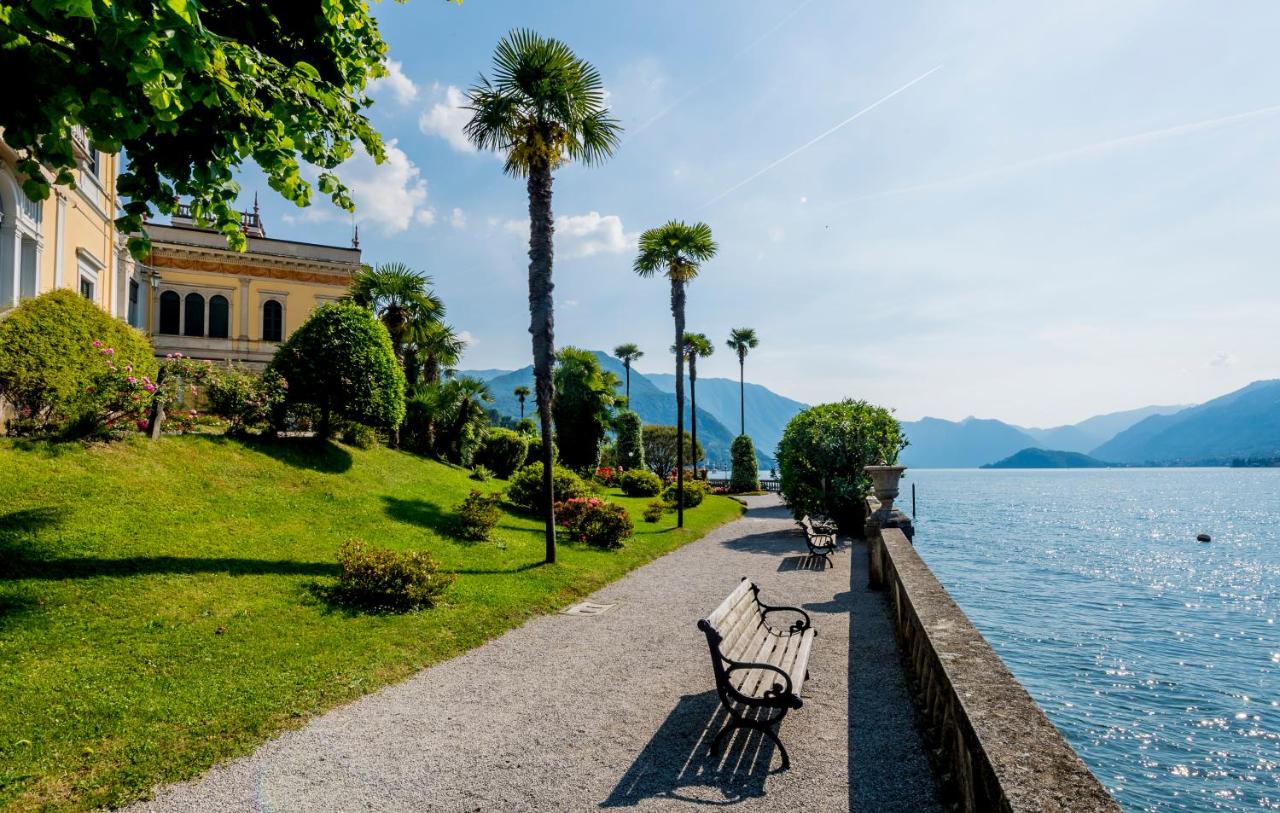 6. Villa Làrio
Via Giacomo Matteotti, 34, 22020 Pognana Lario CO, Italy
From $700 per night

ETIC Hotels Green Score: 7.8/10
When classical Italian architecture meets modern standards of luxury, a unique harmony is created. It is that same vision that leads to the creation of this exclusive estate to ensure a genuine experience of Lake Como.
Thanks to its off-the-beaten-track position, the size of its gardens and its 18 Suites only capacity, Villa Làrio offers a naturally social distancing environment for a true escape.
Villa Làrio is an exclusive property which extends over 2 acres of private gardens directly on Lake Como. Our Suites are located in four different constructions. Il Palazzo, the historical 19th century lake front classical villa that hosts 7 Suites, the Penthouse and large reception areas opening to a fresco decorated loggia and terrace, Villa Bianca with four Suites (including two double suites), the reception and restaurant, the Pavilion, an independent 2 bedroom villa and the Garden Suite, an independent suite in the historical gardens.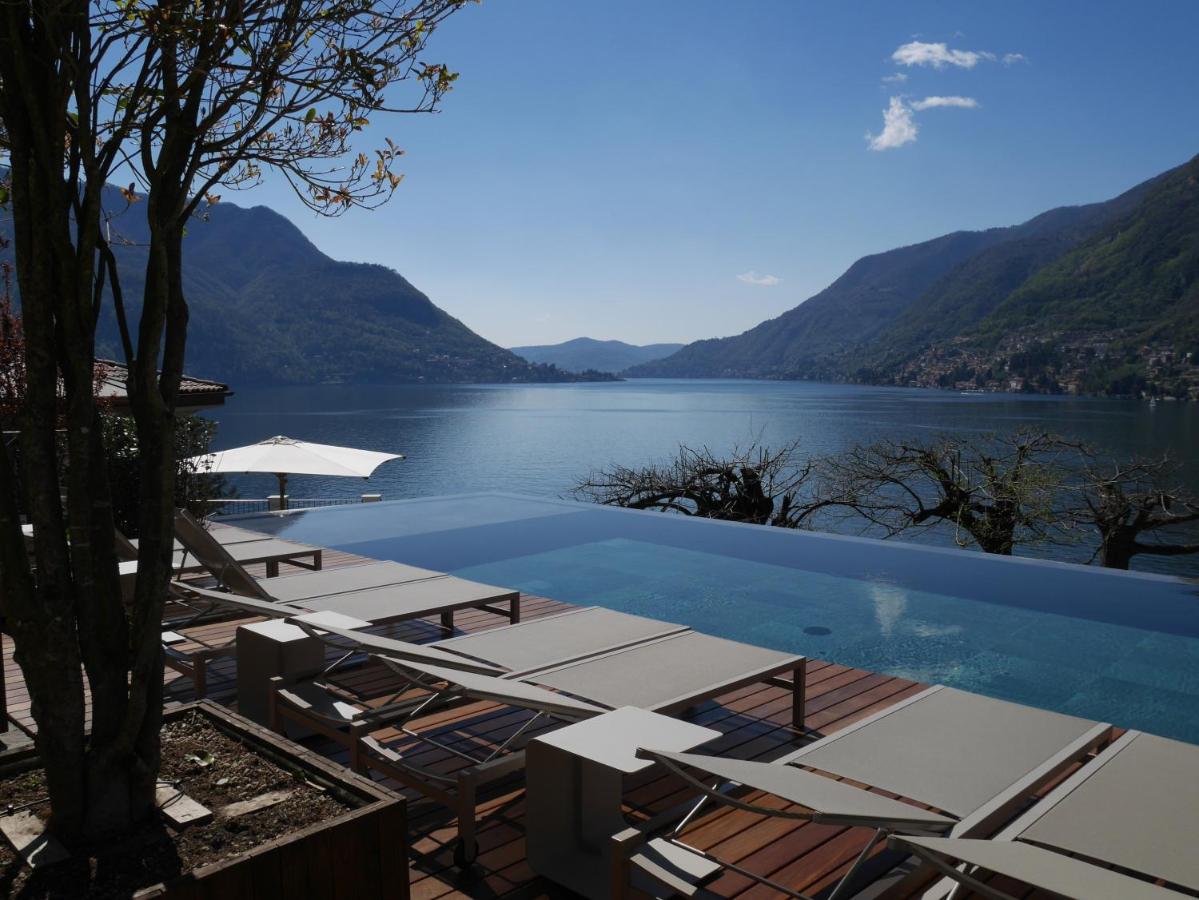 7. Filario Hotel & Residences
Loc, Località Bagnana, 96, 22025 Lezzeno CO, Italy
From $600 per night

ETIC Hotels Green Score: 7.2/10
Modern architecture, clean design and genuine hospitality create a luxuriously modern vibe that sets Hotel Filario apart from everything else on Lake Como. We value heritage: history and traditions were the ground for shaping a property that offers enhanced perspectives on our wishbone shaped lake and stretches deep into its glimmering blue. Our lake-front location and crafted service promise to make your visit worthy of memories to last.
Indulge in the infinity pool, the private beach and our world-class dining offerings to live Lake Como.
The Hotel – Immerse in the impeccable details of each suite, created with earthy materials and exemplified through essential aesthetics. All 13 rooms at Filario feature private, cosy balconies and stunning views over the Lake.
Residences – Located within the property in detached buildings across the pool our one to three bedroom residences offer comfortable modern spaces with the opportunity to avail select hotel amenities and services.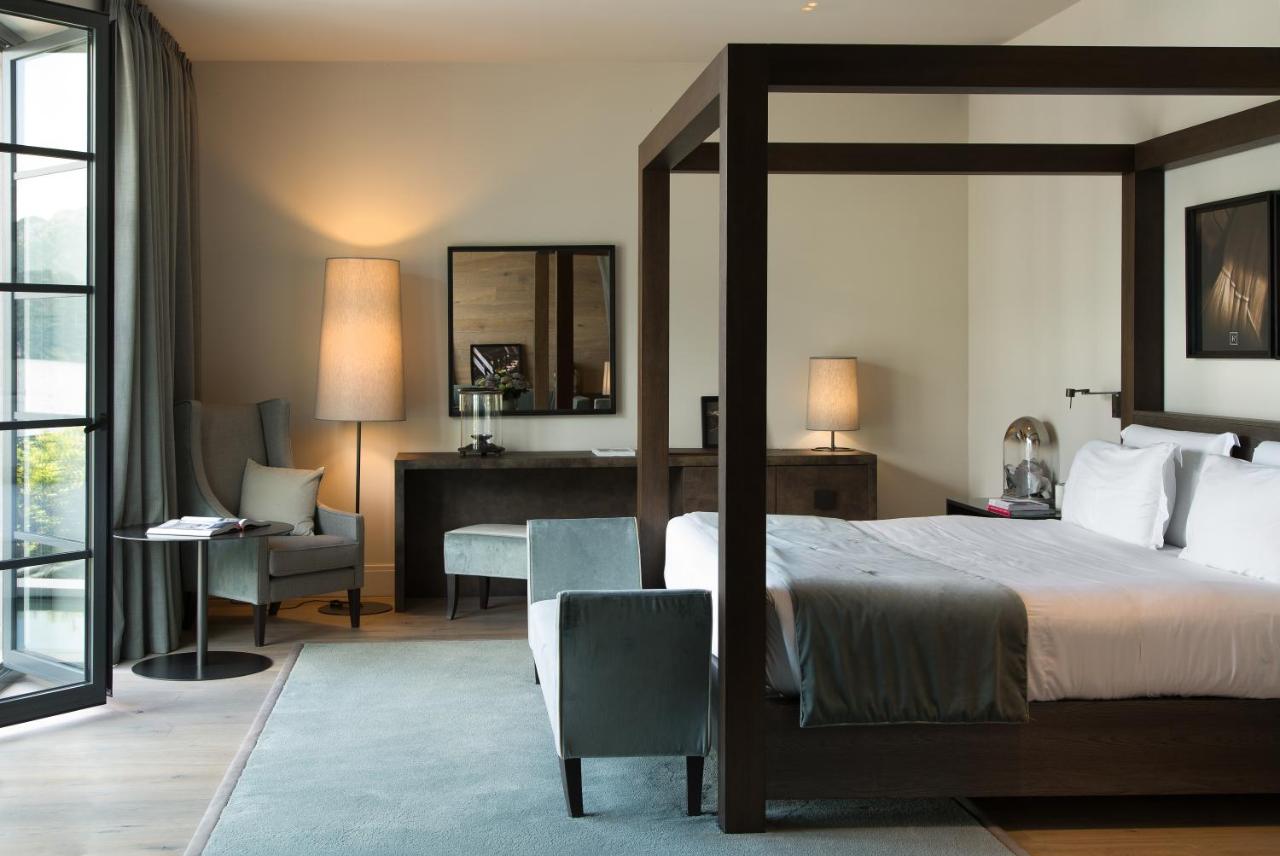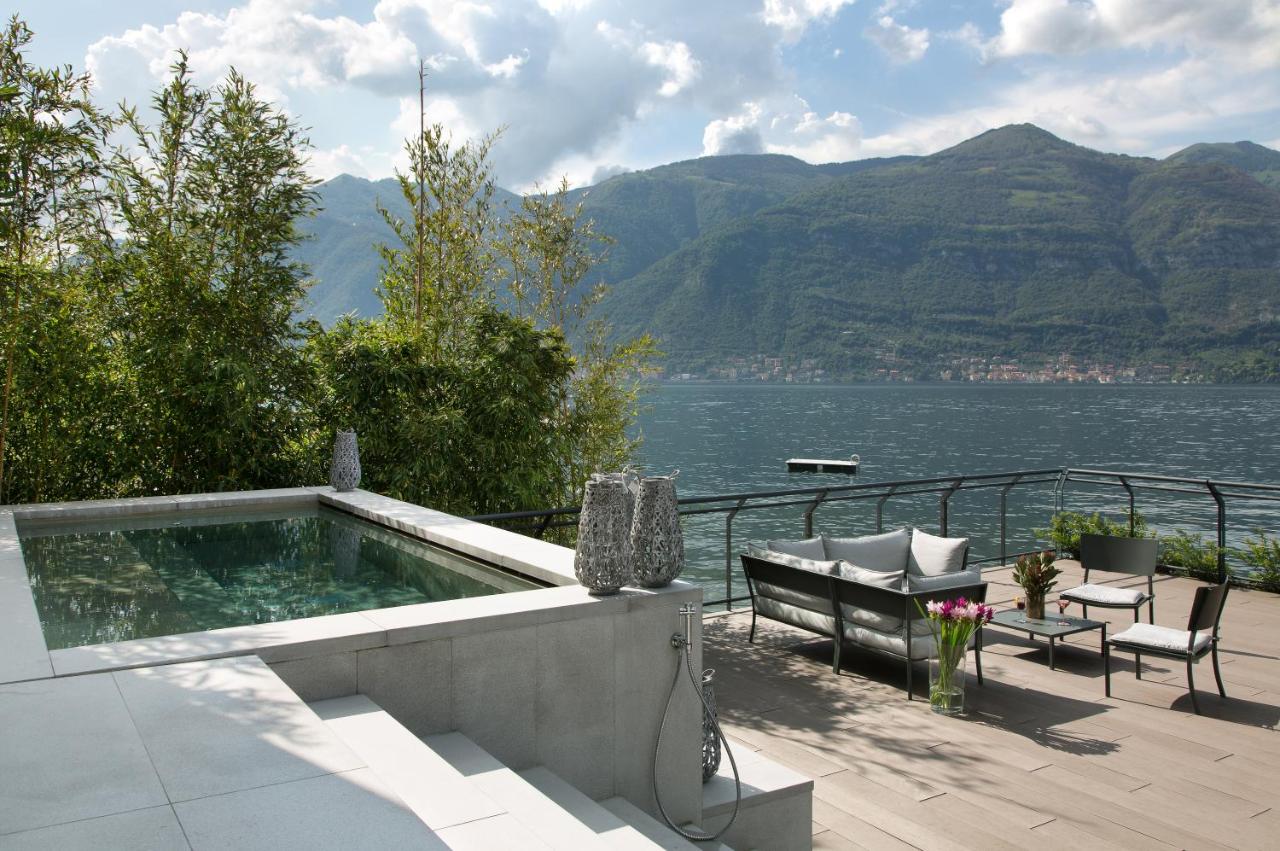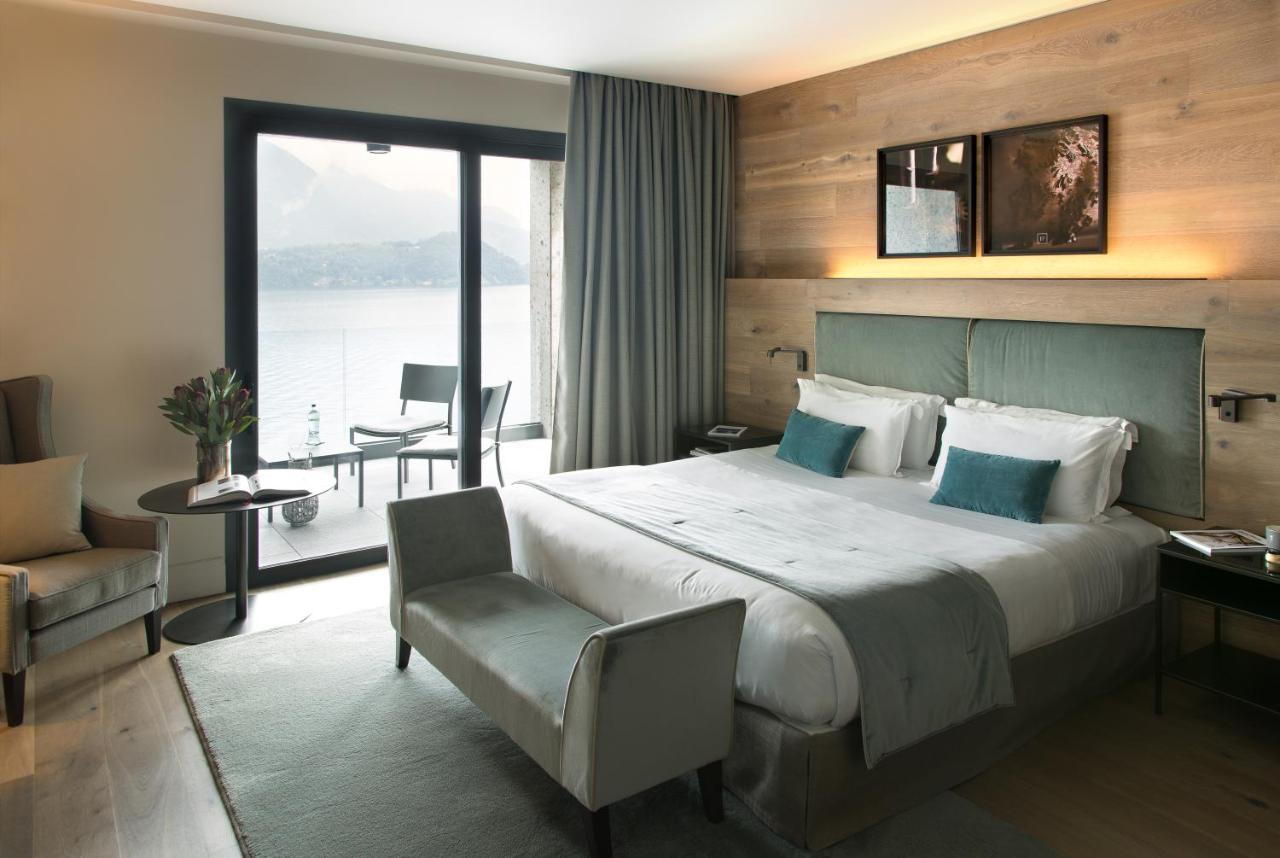 8. Grand Hotel Victoria Concept & Spa
Viale Benedetto Castelli, 9, 22017 Menaggio CO, Italy
From $900 per night

ETIC Hotels Green Score: 7.6/10
The Grand Hotel Victoria in Menaggio is the newest 5-star-luxury identity on lake Como.
Completely renovated, this late 19th century liberty neoclassic masterpiece, enriched by beautiful gardens and relaxing areas, and surrounded by breathtaking views of the lake and its mountains, aims to enhance and celebrate art concepts and Made in Italy.
The Palace and the Villa, our Renzo and Lucia. Past and present time float together on lake Como, inspired by the surrounding mountains.
A never ending love story that fascinates and catches mind and soul.
9. VISTA Palazzo
Piazza Camillo Benso Conte di Cavour, 24, 22100 Como CO, Italy
From $1,100 per night

ETIC Hotels Green Score: 7.2/10
The only five star luxury hotel in the centre of the ancient lakeside city of Como. The only one that offers you the pleasure of having the city behind you, the Cathedral around the corner, your feet in the water, and your heart in paradise.
Whatever your needs may be, whether you're traveling for business or pleasure, here you'll find individualized hospitality dedicated to accommodating your desires in a hotel that showcases how privacy is the most precious luxury of the third millennium.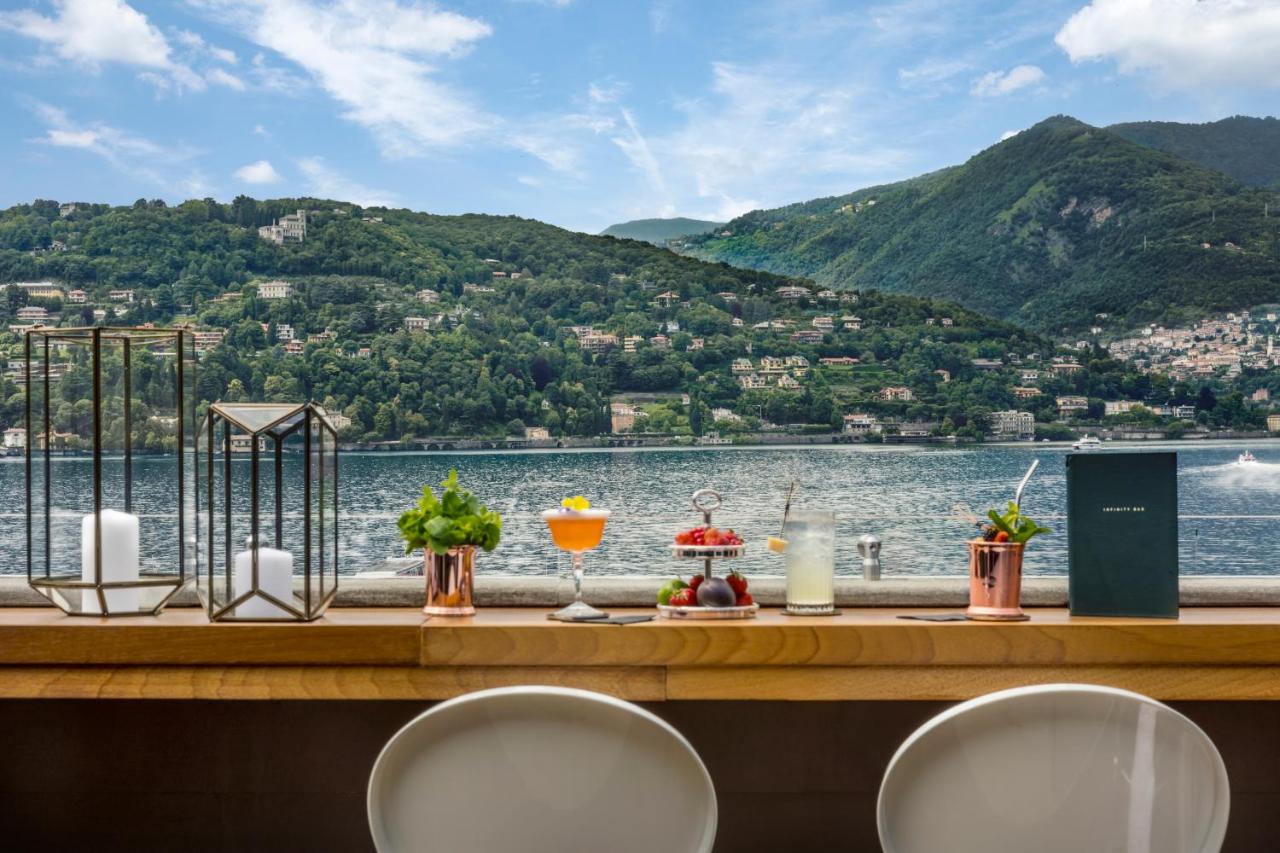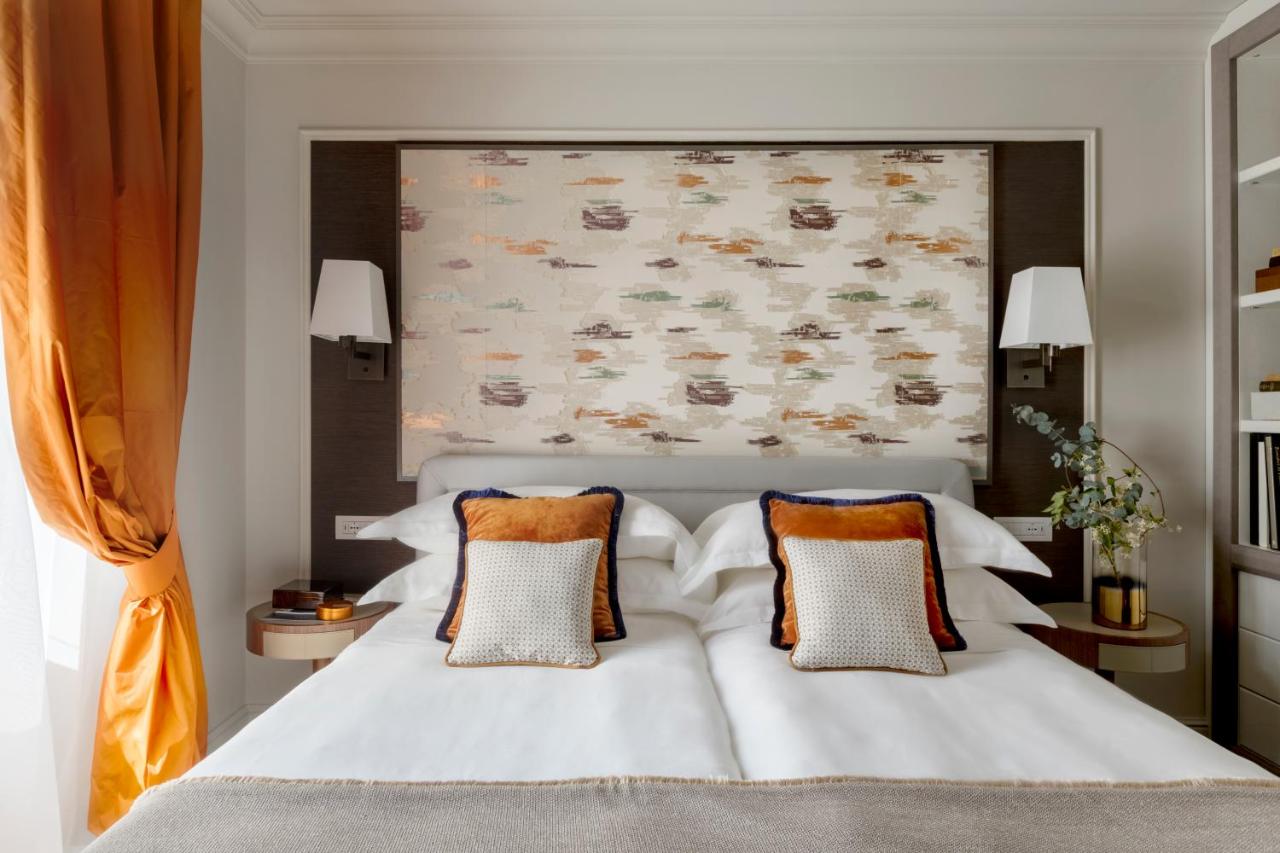 10. Villa Mojana Deluxe Lodging and Private Winery
Via A. Diaz, 39, 23865 Villa Mojana LC, Italy
From $350 per night

ETIC Hotels Green Score: 7.3/10
Villa Mojana gives you its welcome on the south east side of Lake Como, not far from the world-renowned village of Bellagio; a charming property with perfect facilities and breath-taking views.
Villa Mojana offers unforgettable scenery together with the best comfort and elegance of the rooms. Its 6 rooms are tastefully decorated and they are all with stunning views on the lake.
The infinity heated swimming-pool with jacuzzi, the outdoor spaces and our garden help you to relax and regenerate.