The 10 Best Luxurious Hotels in South America
For Your Upcoming Luxurious Stay in South America.
A Sustainability Ranking in partnership with ETIC Hotels
You're planning a trip to South America and you're trying to be as ethical and sustainable as possible?
niood lists you the 10 best luxurious hotels in South America:
1. Ponta dos Ganchos Exclusive Resort
Governador Celso Ramos, Brazil
From $500 per night

ETIC Hotels Green Score: 9.2/10
Ponta dos Ganchos Exclusive Resort is a benchmark in luxury hospitality in Brazil and stands out for excellence in services and sophistication in details.
Located on a private peninsula in the city of Governador Celso Ramos, 60 km from Florianópolis, Ponta dos Ganchos Exclusive Resort is surrounded by a fishing village and is immersed in lush nature. A peninsula of cliffs that form coves where nature has acted capriciously, with an aura of romance provided by the most authentic tranquility and privacy.
With a privileged location, the resort is within a short flighting distance of São Paulo, Rio de Janeiro, and Buenos Aires. The green of the mountains seems to merge Emerald Coast sea clear water, north of Santa Catarina. Three small islands and a white sand bay make the scenery even more enchanting.
2. Llao Llao Hotel
Río Negro, Argentina
From $200 per night

ETIC Hotels Green Score: 9.2/10
Surrounded by the Cerro Lopez and Tronador mountain peaks and the Moreno and Nahuel Huapi lakes. The Hotel has a 15-hectare park, including the 18-hole golf course, the marina, beach, solarium, heated indoor and outdoor infinity edge swimming-pools, Spa and Healthclub with sauna, Fitness Center and other leisure activities.
Handcrafted boards of solid Cypress and Pine-Hemlock wood were used for the floorings. The Hotel has two wings: Bustillo Wing and Lago Moreno wings. The first wing has 162 rooms, 11 studios and 12 suites overlooking the Moreno and Nahuel Huapi lakes and the Cerro López mountain peak.
Llao Llao has five restaurants. Guests can enjoy a wide variety of dishes, from International Cuisine to our top level traditional food, such as the popular "Llao Llao Tea" which is served overlooking the spectacular view of the Hotel gardens and the breathtaking Nahuel Huapi Lake.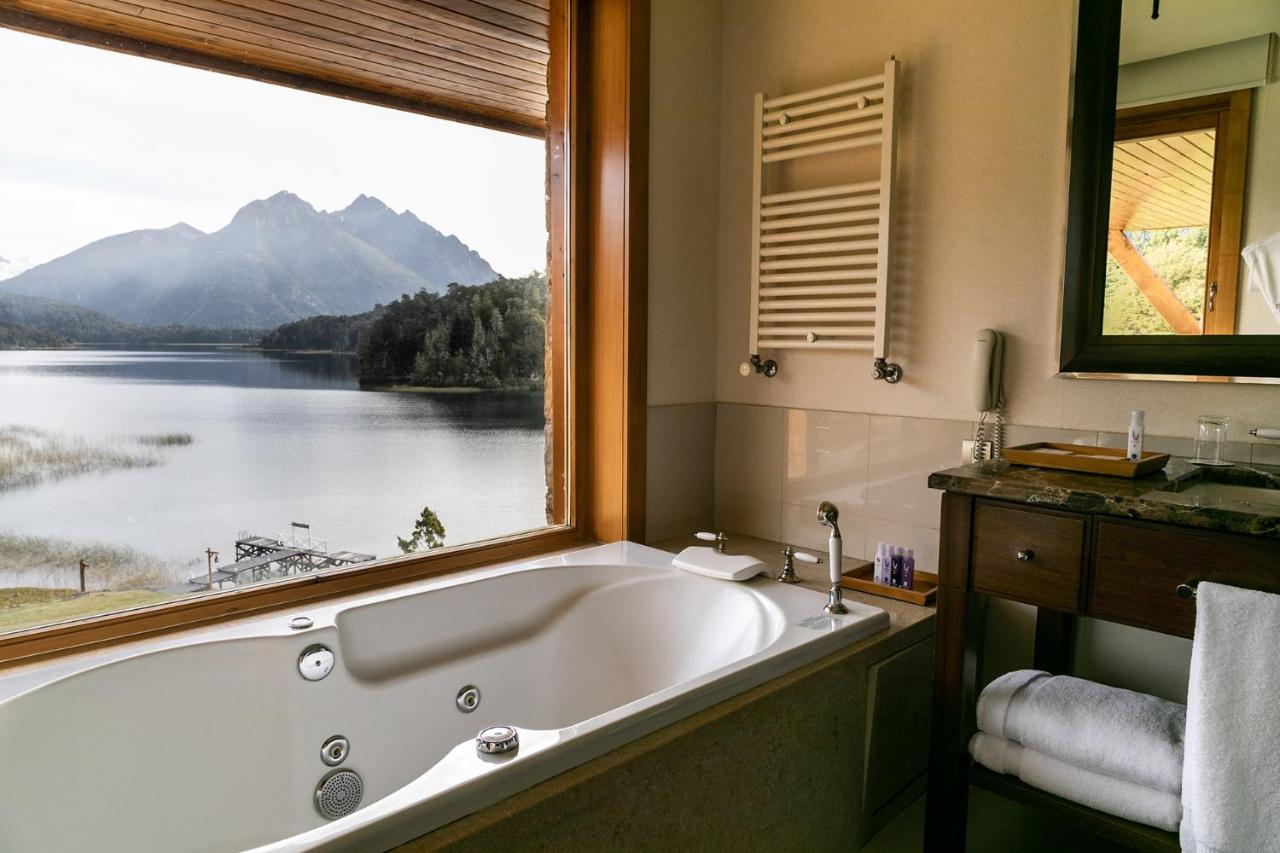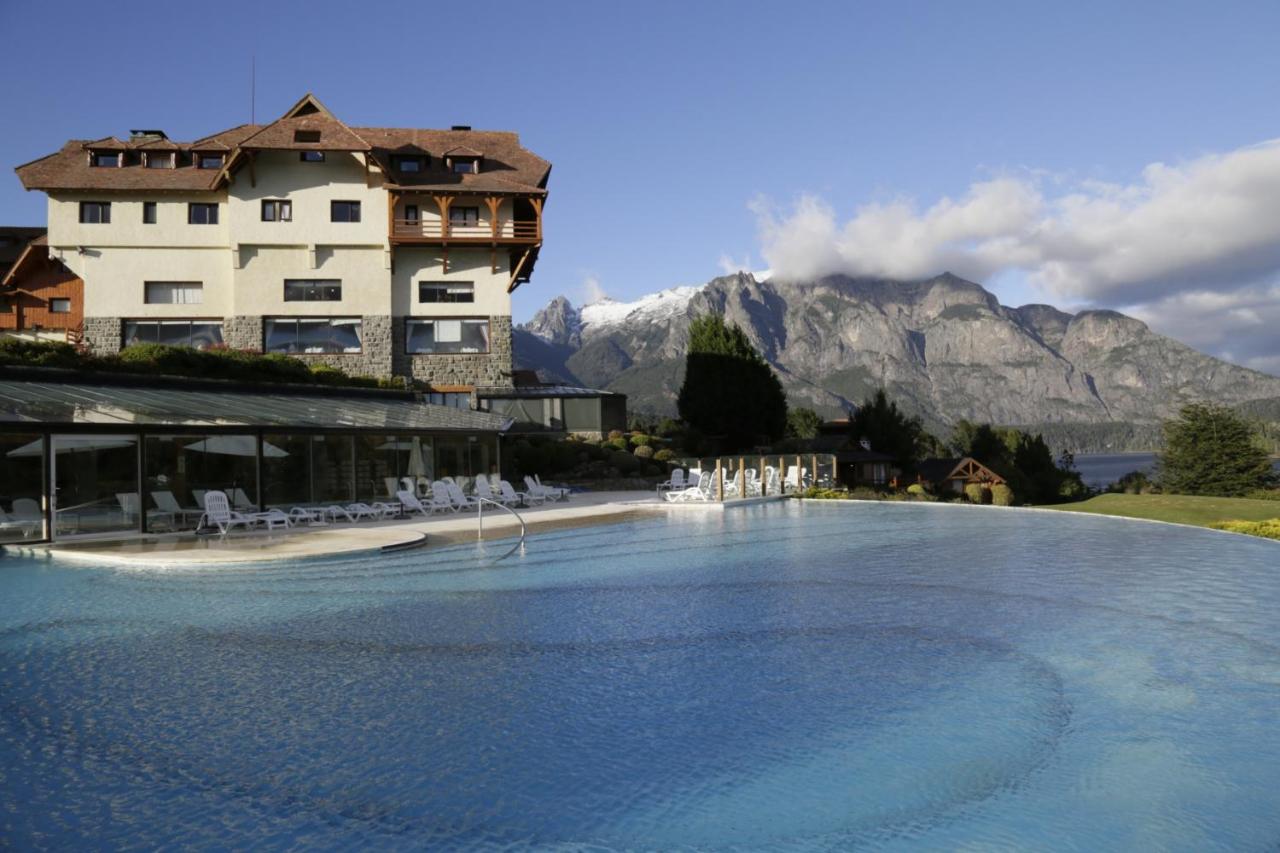 3. Hotel das Cataratas, A Belmond Hotel
Iguassu Falls, Brazil
From $400 per night

ETIC Hotels Green Score: 9.2/10
Surrounded by lush rainforest, this pastel-pink hideaway grants exclusive access to the park—minus the crowds.
Seeing the falls in near solitude is magical, but we offer more than just a great location. Step through our doors into a world of understated luxury. Soak up the jungle chorus while you float in the pool, stroll gardens bejewelled with orchids and sip caipirinhas as the sun goes down. Embark on the ultimate adventure at South America's first and only Forbes Five Star hotel, and you'll never want to leave.
Lavishly decorated, each of our rooms are designed for space and serenity. Colonial furniture, dark wooden floors and artisanal fabrics feature throughout. In each en-suite bedroom, plush furnishings and elegant marble bathrooms invite absolute calm. Soak up the tropics from your own private balcony.
4. Tierra Patagonia Hotel & Spa
Torres de Paine, Chile
From $800 per night

ETIC Hotels Green Score: 9.2/10
At Tierra Patagonia Adventure and Spa Hotel, we invite you to forge your own relationship with Torres del Paine National Park. At this sustainable Torres del Paine hotel, you'll find yourself completely surrounded by wilderness, and you can enjoy an endless array of outdoor excursions in Torres del Paine. The architecture of the lodge is beautifully integrated with the landscape and offers stunning views of Torres del Paine. The hotel's design is purely Patagonian with locally-sourced materials and artworks.
Relaxation and pampering await you here after a day of exploring. Our Uma Spa restores your mind, body and soul, as do the warming fires and friendly service. Tierra Patagonia is a true home-from-home lodge for exploring Torres del Paine where adventure travel and luxury are combined.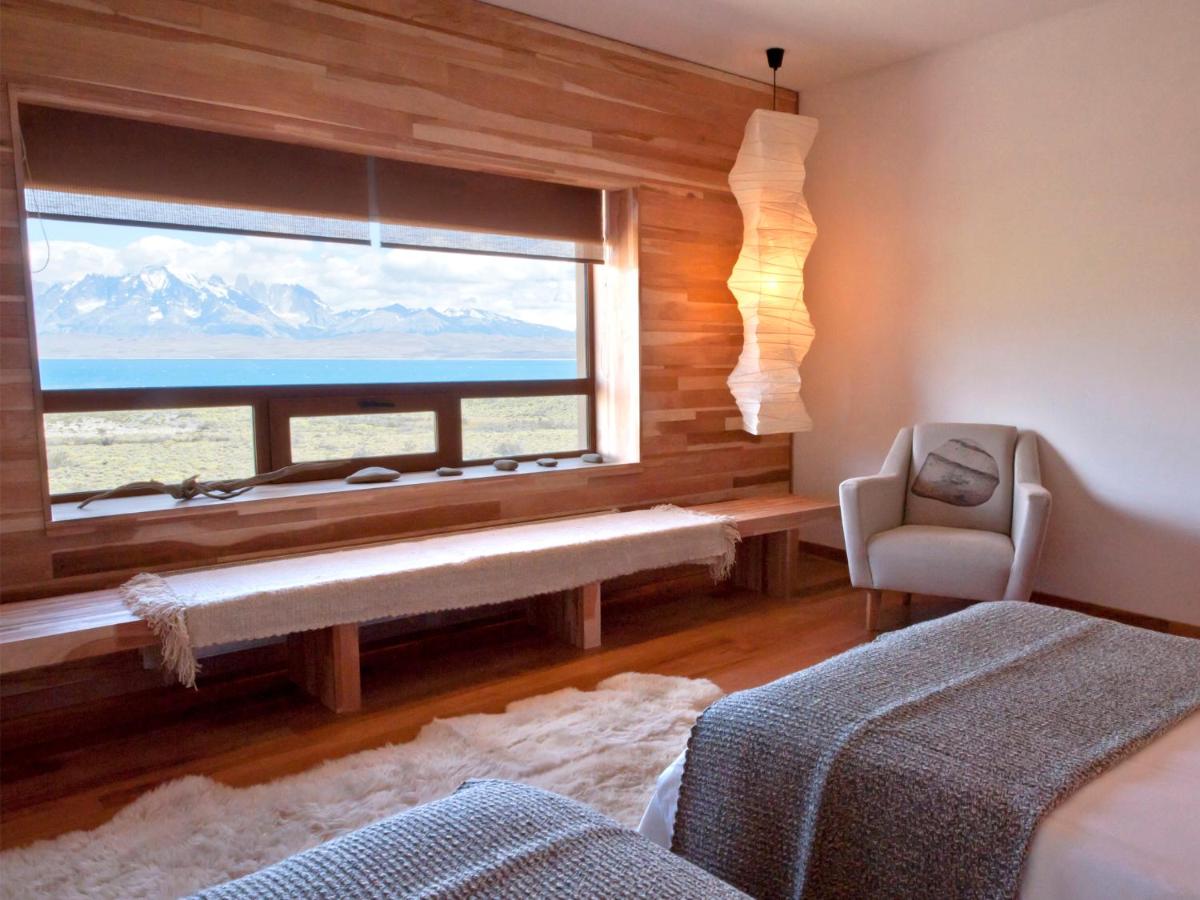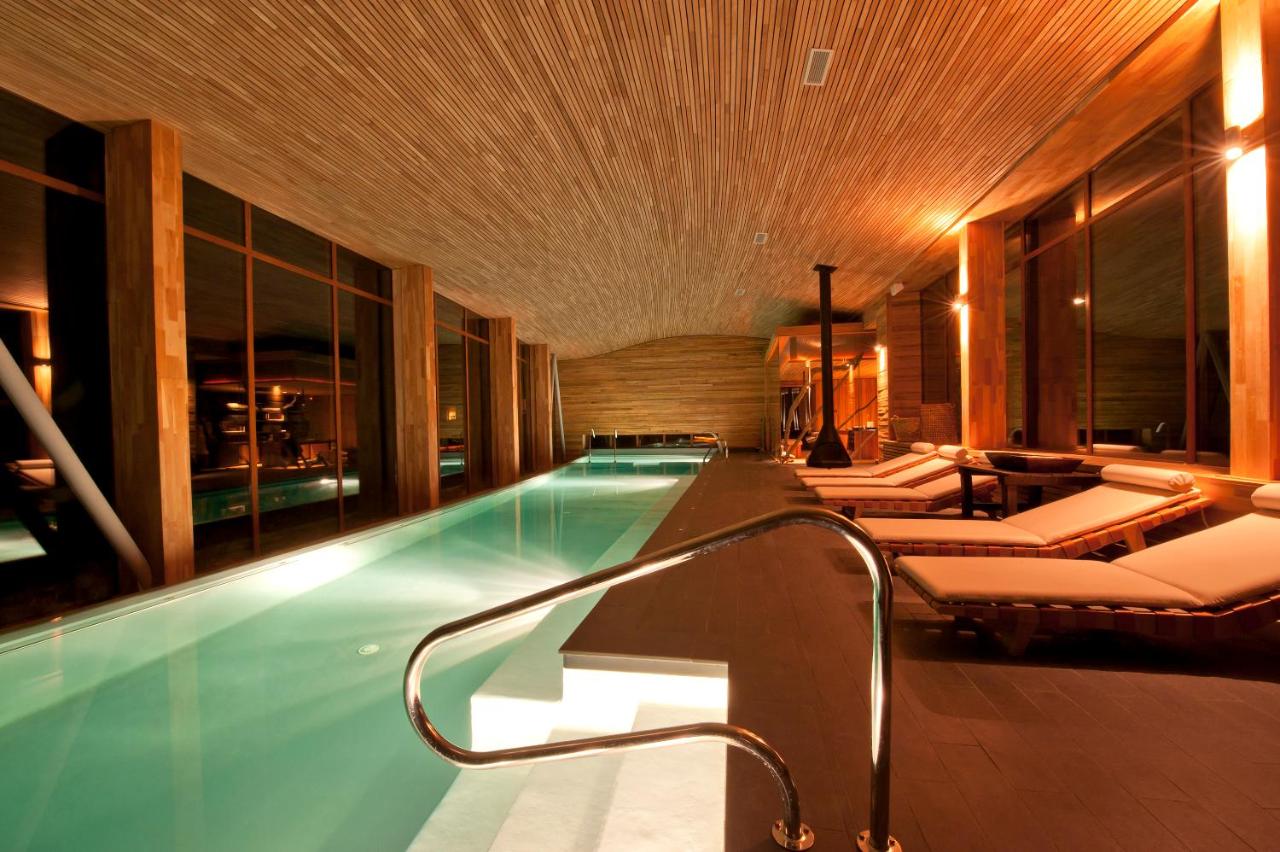 5. Palacio Duhau – Park Hyatt Buenos Aires
Buenos Aires, Argentina
From $500 per night

ETIC Hotels Green Score: 9.2/10
Palacio Duhau – Park Hyatt Buenos Aires is a luxury hotel located in the traditional neighborhood of Recoleta. The two-building complex combines the luxury of an aristocratic palace with upscale contemporary design. Experience a residential stay surrounded by exquisite architecture in spacious rooms and suites, and indulge in haute cuisine created by talented chefs. Contemplate an impressive private art collection, unwind at one of the best Buenos Aires spas, and enjoy the natural wonder of our incredible gardens.
6. Hotel Fasano Rio de Janeiro
Rio de Janeiro, Brazil
From $400 per night

ETIC Hotels Green Score: 9.2/10
Fasano Hotel Rio de Janeiro is the first building in Brazil designed by Philippe Starck, making it the most fascinating destination at Ipanema's beachfront. Among the attractions are the infinity edge pool that leans over the beach, surrounded by the Arpoador beach,the Dois Irmãos Mountains and the Corcovado. Its architecture and interior design pay homage to the spirit of Brazilian design of the 1950's and 1960's, and the glorious Bossa Nova era.
Located on the eighth floor, the rooftop infinity pool offers an unparalelled panoramic view of Ipanema beach from an angle that captures Arpoador, the Morro Dois Irmãos and the Corcovado, exclusively for hotel guests. The bar menu offers a wide array of fresh-squeezed fruit juices, cocktails, and delicious dining throughout the day.
7. Sanctuary Lodge, A Belmond Hotel
Machu Picchu
From $1,000 per night

ETIC Hotels Green Score: 9.2/10
Sanctuary Lodge is the only hotel located next to the mystifying Inca citadel. As the only Machu Picchu hotel, you'll be perfectly positioned to feel the heartbeat of this ancient wonder.
Sit out on the terrace and savor Peruvian cuisine based on produce grown on the Lodge's own plot. This delightful hideaway is the ideal place to relax after a day packed with adventure.
The magnificent gardens at the Lodge boast stunning views across Machu Picchu. They make for a picture perfect place to relax during your stay.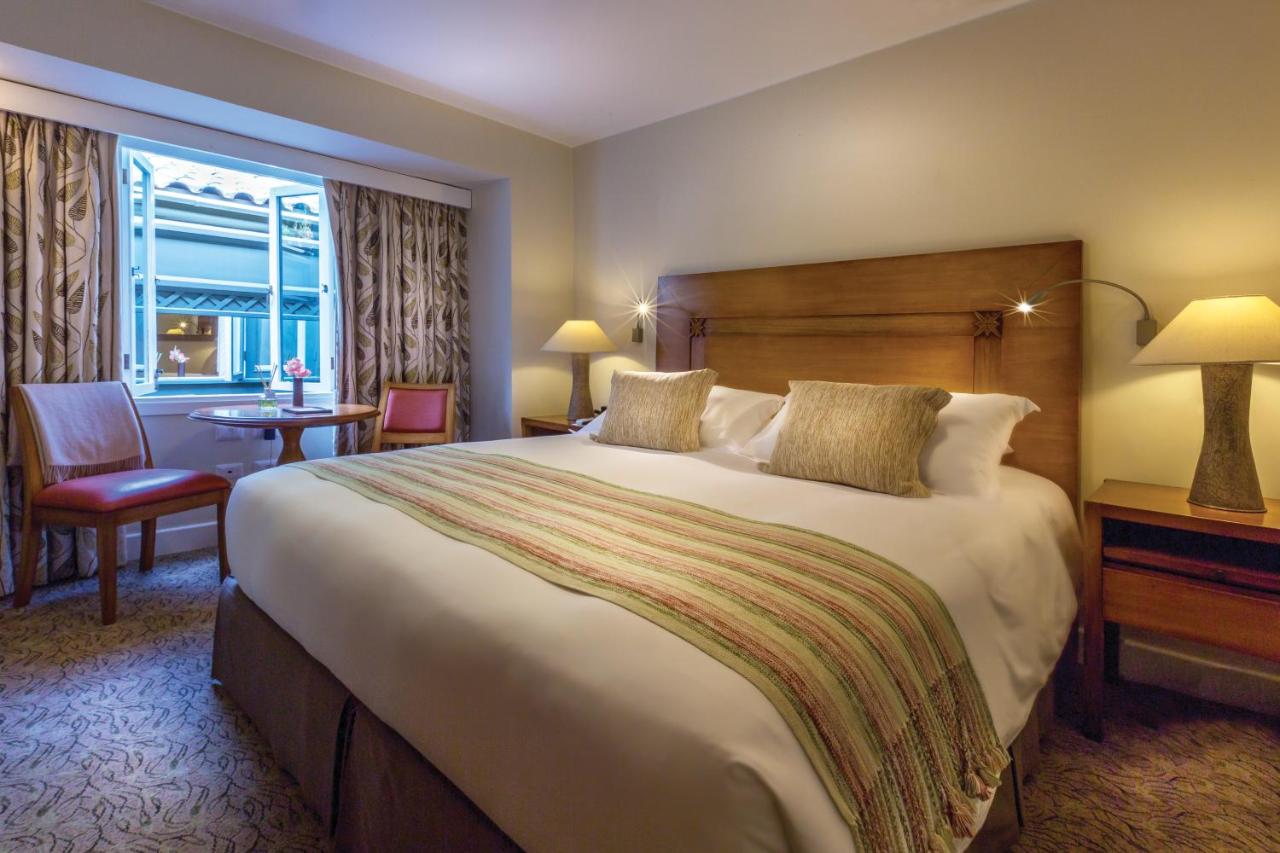 8. Explora Patagonia Hotel Salto Chico
Magallanes y la Antártica Chilena, Chile
From $1,000 per night

ETIC Hotels Green Score: 9.2/10
Patagonia is one of the world's most precious natural relics. Shared between Chile and Argentina, the region is home to a multitude of species, natural treasures, and breathtaking landscapes.

A rich territory like Patagonia calls for profound exploration. This is the idea behind each of our journeys: to explore remote territories, powered by our deep expertise, in ways and with purposes that truly connect explorers with the region.
To go deeper, to conserve.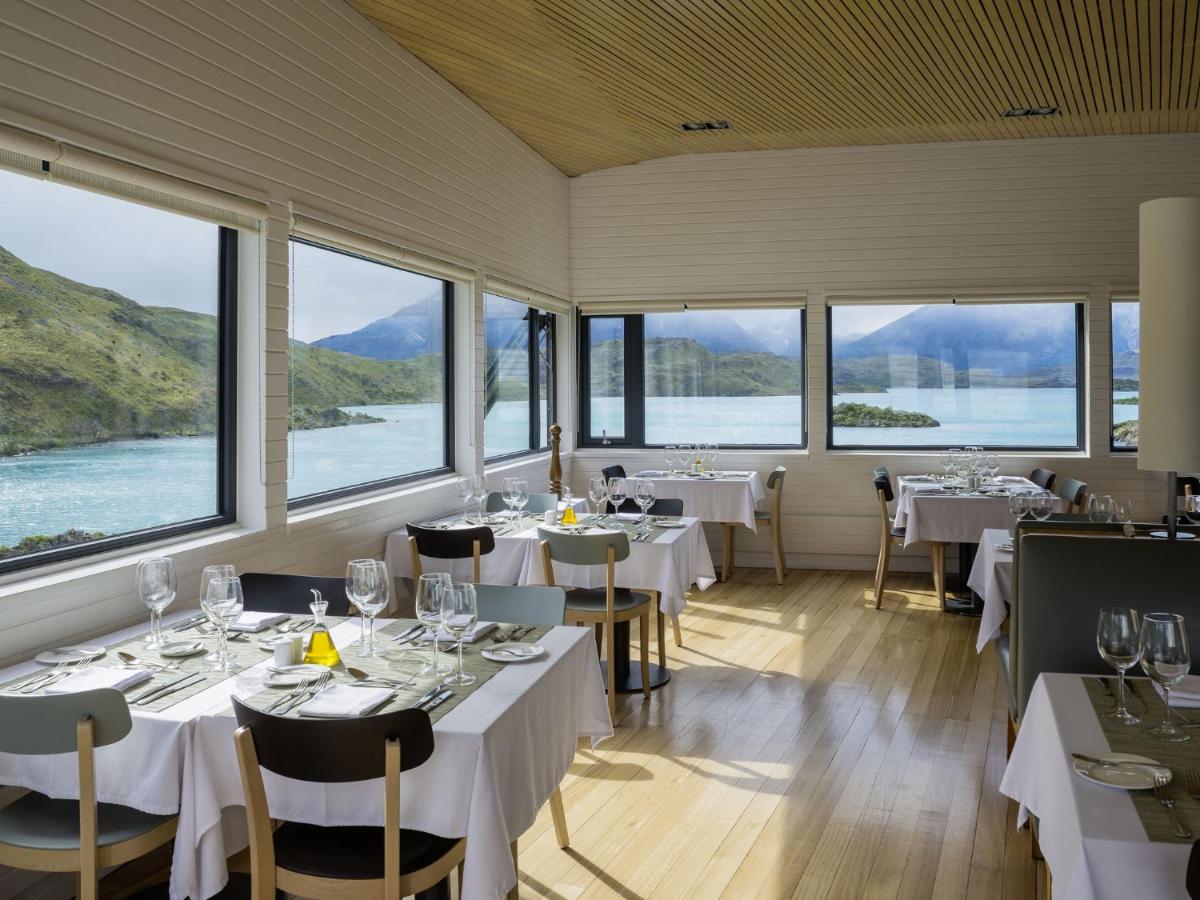 9. Tierra Atacama Hotel & Spa
Antofagasta, Chile
From $750 per night

ETIC Hotels Green Score: 9.2/10
The essence of this unforgettable desert landscape is at the heart of Tierra Atacama, while also making it both accessible and people-orientated. Our Atacama spa hotel is situated on the edge of San Pedro de Atacama. The property was designed by some of Chile's most renowned architects, with regional sensibilities, eco-friendly design and boutique comforts firmly in mind. Living spaces showcase San Pedro de Atacama locally made trinkets and crafts, fire pits on the outdoor terrace will keep you cozy during those starlit evenings, and a modern take on High Andean cuisine leaves you totally satisfied, ready to explore the best of this inspiring place.
Your experience in this San Pedro de Atacama hotel is made all the more special through our personalized excursion plan, offering a huge array of activities from horseback riding to volcano hiking, as well as soothing sessions in the Uma Spa, complete with a menu of treatments influenced by the desert climate, native flora and ancient therapies. During your trip to Chile – come to Tierra Atacama San Pedro de Atacama Hotel, for experiences that will leave you feeling fully restored by the time you leave.
10. Kenoa – Exclusive Beach Spa & Resort
Alagoas, Brazil
From $500 per night

ETIC Hotels Green Score: 9.2/10