A Sustainability Ranking in partnership with ETIC Hotels
You're planning a trip and you're trying to be as ethical and sustainable as possible?
niood lists you the 10 finest luxury country hotels in England:
1. Cliveden House
Taplow, England, United Kingdom
From $600 per night

ETIC Hotels Green Score: 9.5/10
What makes Cliveden House sustainable?
Initiatives include:
• Conducting all business dealings with integrity and respect to human rights, promoting safety and the highest standards of ethics and professionalism.
• ILH has a commitment to legality and a willingness to observe community values and protect the natural environment
• Communicating our environmental and corporate social responsibility policy to all teams and managers. Developing greater awareness of the importance of implementing the strategy.
• To continue to operate sound business practices which identify the financial and environmental importance of reducing waste, improving energy efficiency and conserving and recycling materials.
• To inform guests visiting our properties of our corporate social responsibility policy and the initiatives taken and to actively seek to improve our levels of service without prejudicing our guests' enjoyment.
• To continue to source local produce within the framework of good financial management without compromising on the quality of the ingredients supplied.
• To work with the environmental agencies to monitor the flora and fauna on all our estates.
• Good stewardship of the estates including the planting of native species of trees, developing wildlife habitats and minimising our environmental impact on the areas of special interest.
• To actively lobby against any activities which could prejudice the harmony and amenity of the environment and community locally.
2. Coworth Park
Ascot, England, United Kingdom
From $600 per night

ETIC Hotels Green Score: 9.5/10
What makes Coworth Park sustainable?
Dorchester Collection recognises the impact we make on society, the economy and the planet, and we are committed to making a positive difference in the places where we operate. By acting in accordance with our mission and values, we actively demonstrate corporate responsibility in a manner founded on fair treatment of our people, responsiveness to the needs of our guests, environmental responsibility and ethical business practice.
Each hotel within the collection seeks to minimise the environmental impact of its operations, including those relating to energy consumption, water use, waste minimisation and management, product procurement and use, and the selection of materials in refurbishment and new build projects. Each hotel monitors its environmental impact and seeks continuous improvement in reducing its impact. We also ensure that each hotel makes a positive contribution to the community in which it operates, not only through the provision of employment and other direct economic benefits but by addressing broader social and economic needs. This includes consideration of local community needs and identifying how we may work to offer our expertise and support. These types of pro-bono or fund-raising opportunities, which vary from hotel to hotel, are often driven by employees and may involve collaboration with other bodies such as charities or non-governmental organisations.
3. The Gainsborough Bath Spa
Bath, England, United Kingdom
From $650 per night

ETIC Hotels Green Score: 9.5/10
What makes The Gainsborough Bath Spa sustainable?
This property participates in Green Tourism Programme, a programme that measures the property's impact on one or more of the following: The Environment, the community, the cultural heritage and the local economy.
4. Hound Lodge
Chichester, England, United Kingdom
From $200 per night

ETIC Hotels Green Score: 9.5/10
What makes Hound Lodge sustainable?
Goodwood has identified a timescale to transition to 100% renewable energy providers and has trialled several options for switching to renewable fuel at our events and across the estate, including recycled cooking oil and solar hybrid power.
We are also working on improving the water efficiency infrastructure across all of our properties, and have introduced water refill stations and reusable cups at our events.
At Goodwood, we are committed to the care of our livestock and soil. We continue to build a traditional system to provide wholesome food, as well as maintaining the perfect conditions for the increase of natural flora and fauna across the estate for the enjoyment of all.
5. The Royal Crescent Hotel & Spa
Bath, England, United Kingdom
From $150 per night

ETIC Hotels Green Score: 9.5/10
What makes The Royal Crescent Hotel & Spa sustainable?
We don't use plastic room keys as these produce unnecessary plastic waste; instead we give guests their room keys on traditional leather fobs. We have bamboo toothbrushes on sale for any guests who've forgotten that all important item. Each guest room features Belu water (all profits to water aid), recyclable coffee capsules and toiletry bottles, which we collect and recycle.
We are committed to saving energy wherever possible, and so have installed movement sensors and lighting in staff areas, along with energy efficient boilers. 70% of our lighting is now LED, which has led to a reduction in electricity use of 9%.
In 2019 we installed three electric vehicle charging points, to encourage environmentally friendly travel to staff and guests, and to make charging easier for guests with electric vehicles.
We are passionate supporters of local businesses, sourcing as much of our produce as possible from locally based suppliers. To this end we also sponsor the Bath Life Awards each year, which recognises and celebrates the efforts and results of local businesses.
6. Le Manoir aux Quat'Saisons, A Belmond Hotel
Oxford, England, United Kingdom
From $1,300 per night

ETIC Hotels Green Score: 9.5/10
What makes Le Manoir aux Quat'Saisons sustainable?
Dine at Le Manoir in summer and there's a good chance that half of the ingredients on your plate will have come just yards from the restaurant's stunning two-acre kitchen garden, where almost 100 types of salad and vegetables are grown organically. Micro herbs and mushrooms also make that tiny journey from the ground to the kitchen. Meat, fish and other produce come from some of the UK's finest producers with whom close relationships have been built over decades. Only the most sustainably grown, reared or fished ingredients reach the table.
7. Heckfield Place
Hampshire, England, United Kingdom
From $700 per night

ETIC Hotels Green Score: 9.5/10
What makes Heckfield Place sustainable?
EVERYTHING COMES TOGETHER – AND RADIATES FROM – THE HOUSE. FROM PLASTIC-FREE ROOMS WITH NATURAL MATERIALS SOURCED LOCALLY AND SENSITIVELY WHEREVER POSSIBLE (SUCH AS RUSH MATS AND HEADBOARDS FROM THE RIVER OUSE) TO EATING AND DINING WHERE THE PRODUCE WE GROW COMES TO OUR RESTAURANTS ENSURING HEALTHIER AND MORE DELICIOUS MENUS AS WELL AS GREATLY REDUCING FOOD MILES, DELIVERIES TO SITE, AND TRAFFIC ON THE LOCAL ROADS. TO CREATE A CLOSED CIRCLE WHERE WE WORK ON MANAGING OUR WASTE BY COMPOSTING AND BURNING IN OUR BIOMASS BOILER.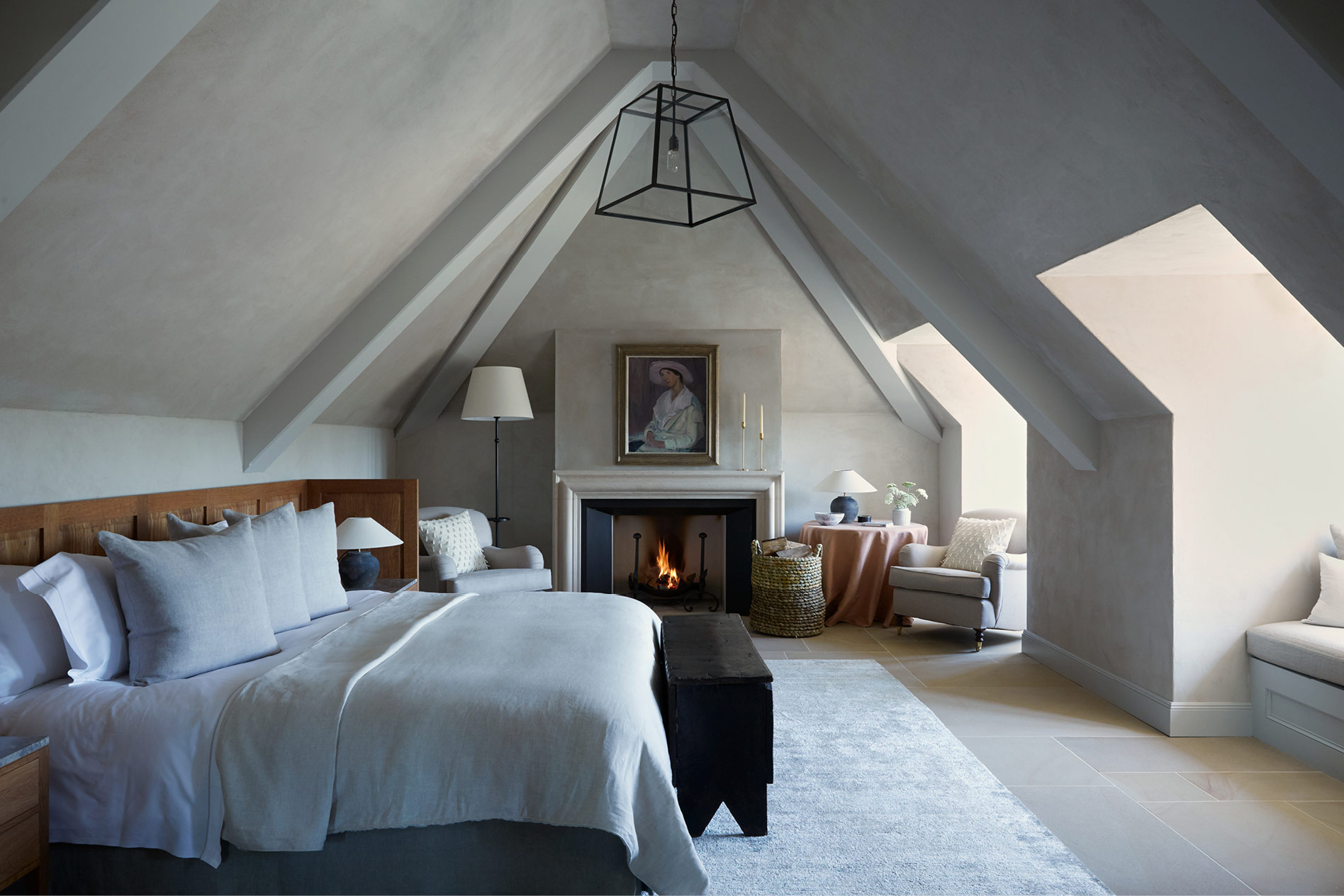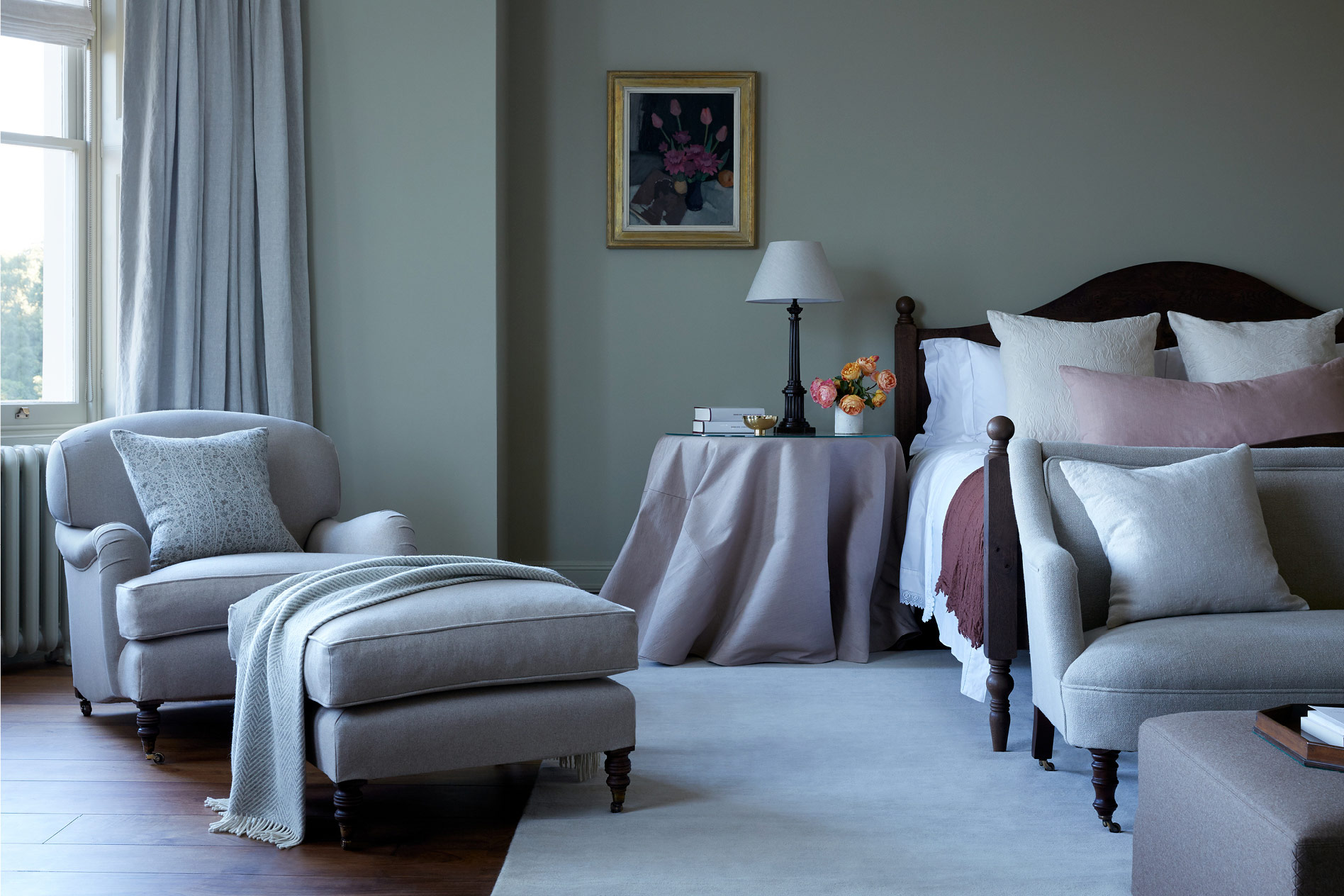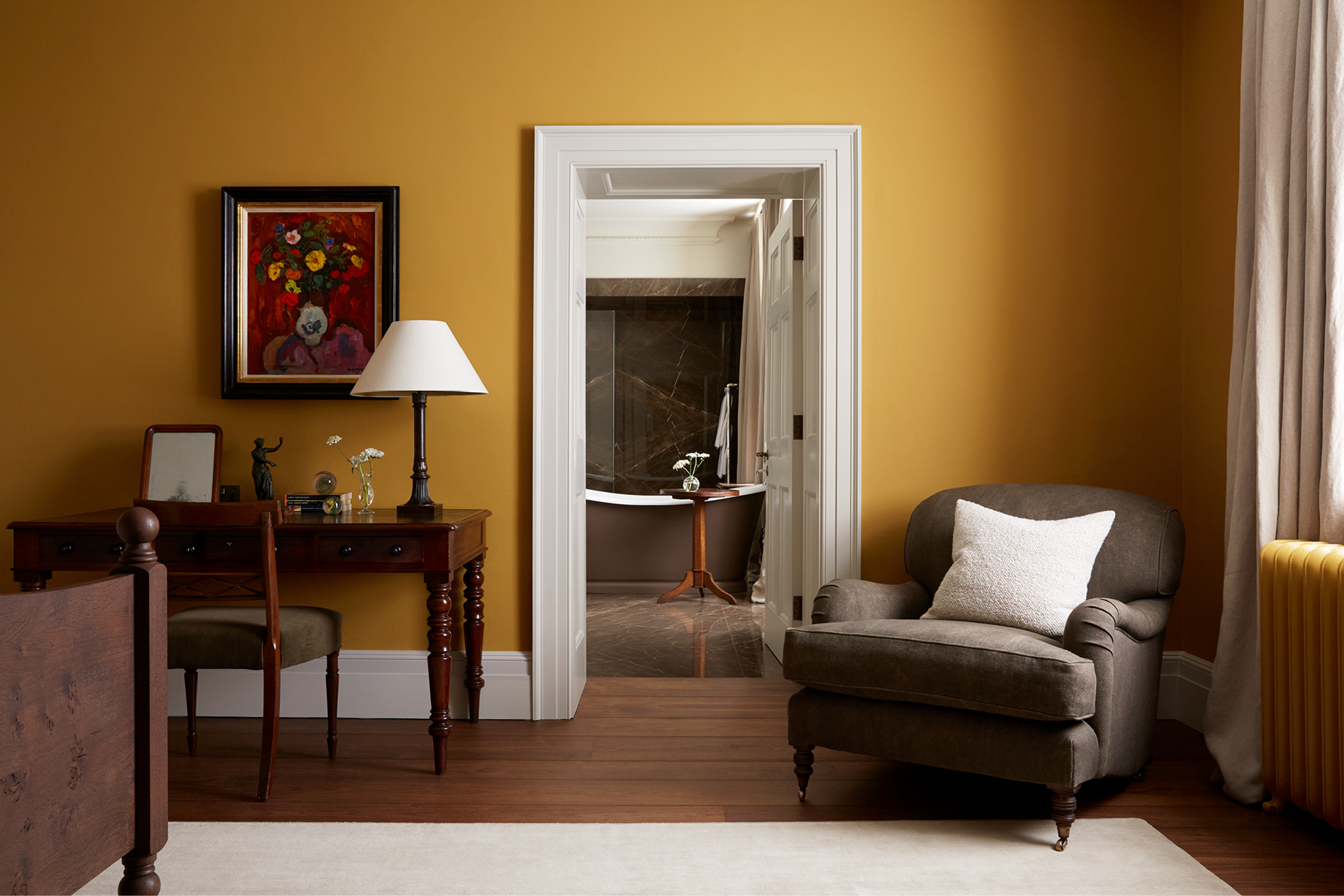 8. University Arms Hotel, Autograph Collection
Cambridge, England, United Kingdom
From $250 per night

ETIC Hotels Green Score: 9.5/10
9. Lucknam Park Hotel & Spa
Chippenham, England, United Kingdom
From $1,300 per night

ETIC Hotels Green Score: 9.5/10
10. Pennyhill Park Hotel and Spa
Bagshot, Surrey, England, United Kingdom
From $700 per night

ETIC Hotels Green Score: 9.5/10
11. The Pig at Bridge Place
Canterbury, England, United Kingdom
From $450 per night

ETIC Hotels Green Score: 9.5/10
12. Burley Manor
Burley, England, United Kingdom
From $250 per night

ETIC Hotels Green Score: 9.5/10