The 10 Most Luxurious Hotels in Dubai
If You're Planning Your Next Luxurious Stay in Dubai...
A Sustainability Ranking in partnership with ETIC Hotels
You're planning a trip to Dubai and you're trying to be as ethical and sustainable as possible?
niood lists you the 10 most luxurious hotels in Dubai:
1. Al Maha, A Luxury Collection Desert Resort & Spa, Dubai
From $1,200 per night

ETIC Hotels Green Score: 9.5/10
Al Maha, a Luxury Collection Desert Resort and Spa, Dubai is a private, guest-only oasis nestled among the lush palm groves, emerald canopies and iconic sand dunes of the Dubai Desert Conservation Reserve. The hotel offers secluded tranquility and iconic vistas of the sweeping plains and Hajar Mountain massif. Take an unforgettable horse ride, camel trek or nature walk. Join a signature desert safari or practice the distinguished arts of archery and falconry. Our 5-star hotel boasts private swimming pools with majestic dune and mountain views and our 42 suites combine discreet refinement with authentic regional antiques, local artifacts and thoughtful nuances.
2. Bvlgari Resort Dubai
From $800 per night

ETIC Hotels Green Score: 9.5/10
A shimmering jewel set on a seahorse-shaped island in Jumeira Bay, Bvlgari Resort Dubai brings Mediterranean style to the Middle East. Surrounded by ocean views and home to the first Bvlgari Yacht Club & Marina, its nautical spirit inspires the Resort's design, making it an oasis of luxury minutes from the mainland.
Bvlgari Resort Dubai prides itself on delivering the highest standard of bespoke services to every single guest. From the privacy of in-room check-in to our packing and unpacking service, in-room dining, Berluti shoe shine and 24-hour personalised butler, our staff goes above and beyond to ensure a seamless experience that is discreet, luxurious and exceptional in every way.
3. Burj Al Arab Jumeirah, Dubai
From $1,200 per night

ETIC Hotels Green Score: 9.5/10
Burj Al Arab Jumeirah – which stands at 321m – is 14m taller than the Eiffel Tower and only 60m shorter than the Empire State building.
Located 280m off the shores of Dubai, Burj Al Arab was built on a man-made island. Guests access it via a bridge road that is 340m long.
Construction began on the iconic landmark in 1994. It took two years to create the island, and then three years to build the hotel itself.
In addition to being the tallest all-suite hotel in the world, in 2008 Burj Al Arab also broke the Guinness World Record for the most expensive cocktail, valued at 27,321 AED. It also created the world's largest tin of caviar in 2016, which contained 17kg of Empress caviar – the world's only fully-certified organic caviar from native-raised sturgeon.
4. Armani Hotel Dubai
From $550 per night

ETIC Hotels Green Score: 9.5/10
A once-in-a-lifetime holiday, a special occasion, an indulgent treat, a business stay; make lifelong memories at the Armani Hotel Dubai.
Award-winning dining, luxurious leisure, spa facilities, and signature Armani hospitality combine to create the ultimate experiences.
Treat your palate to a tasteful journey in the finest company this summer, at Armani Hotel Dubai. Sample a collection of three-course set menus that showcase the best seasonal flavours from Italy, India and Japan.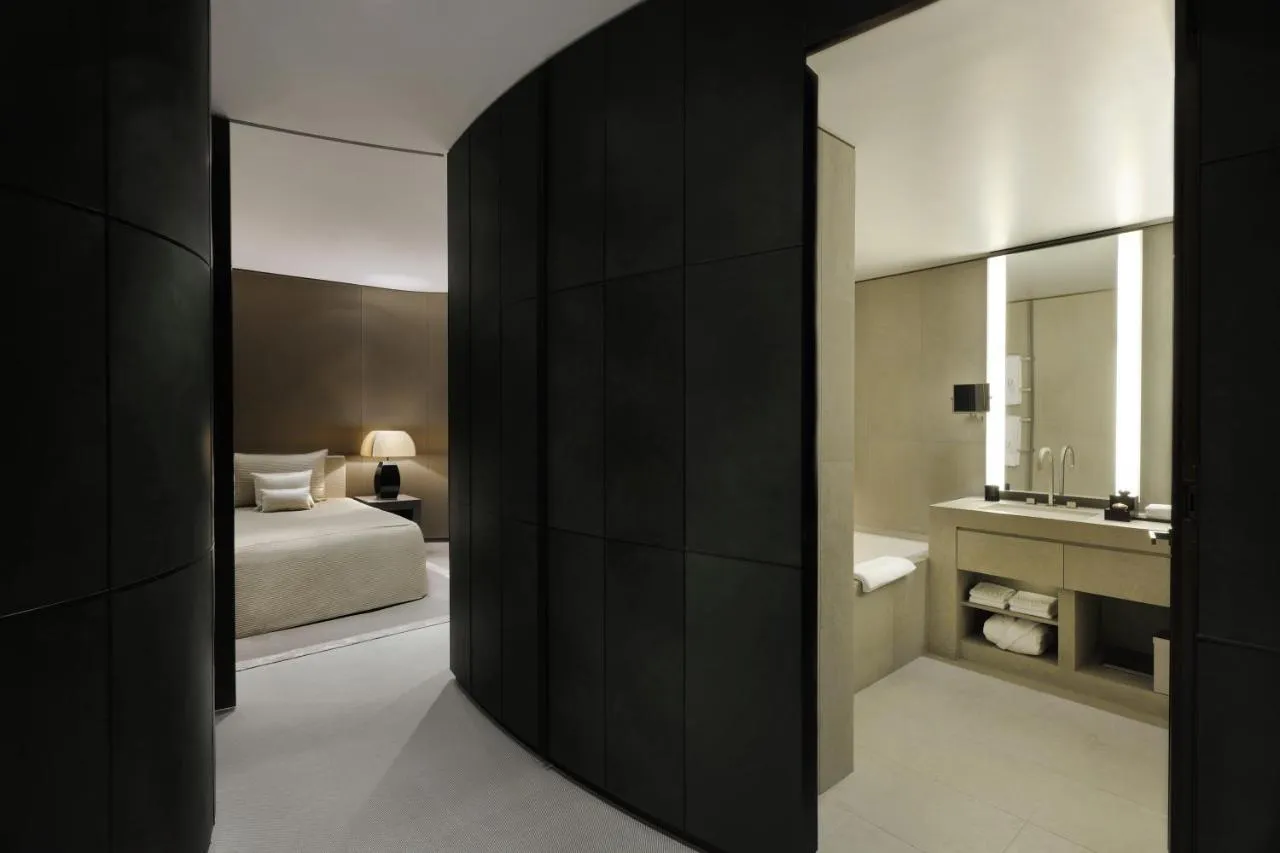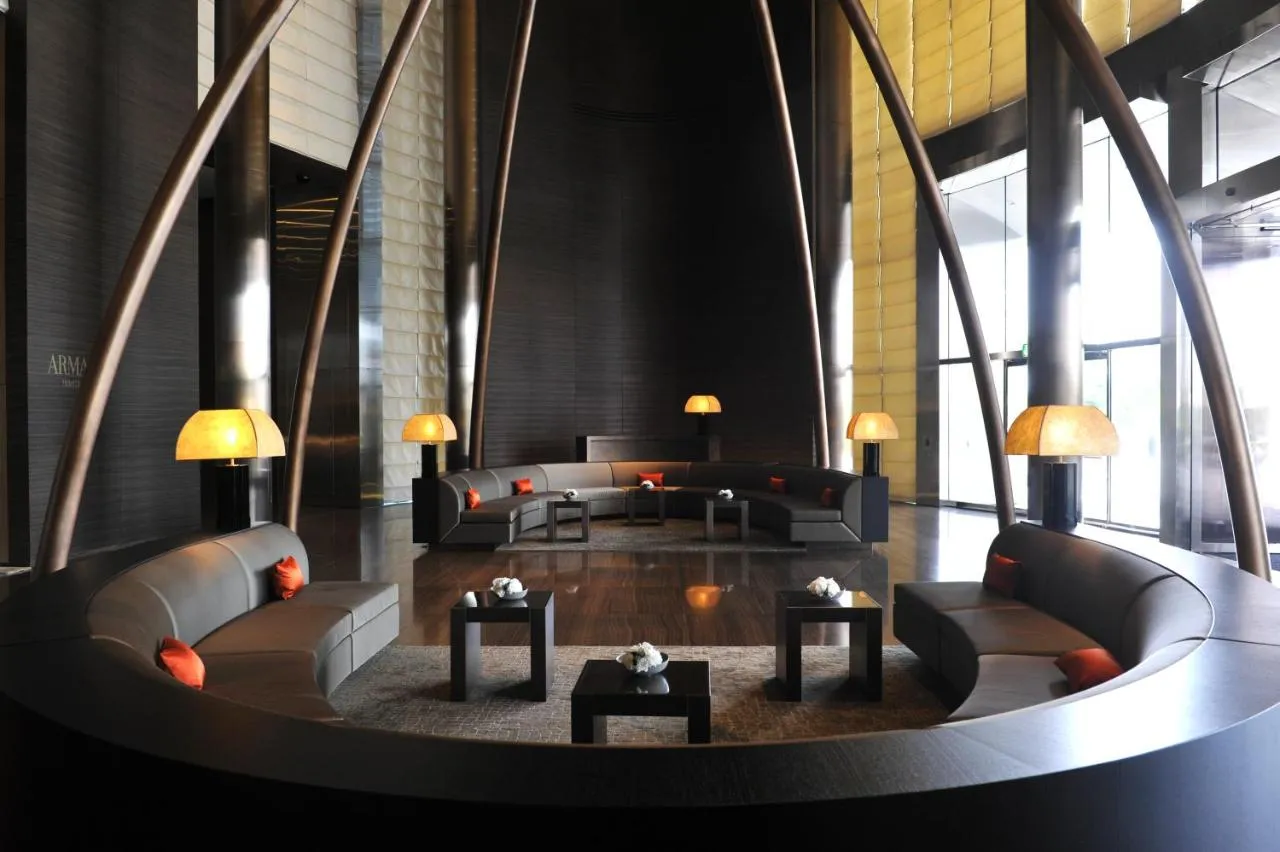 5. One&Only The Palm
From $800 per night

ETIC Hotels Green Score: 7.5/10
Reside in complete seclusion at Palm Island's most exclusive resort. Enjoy breathtaking views of the Arabian Gulf and Dubai's soaring skyline from your private beach. Step aboard our One&Only boat and immerse yourself in our cosmopolitan city, just minutes away.
It's the moment we have all been waiting for – the return of outdoor living. And there's no better way to savour than in the welcoming surrounds of our beachfront resort, manicured gardens and private golden sands. A collection of secluded havens where you can soak up indoor/outdoor living, including suites and villas with their own sparkling pools.
6. Four Seasons Resort Dubai at Jumeirah Beach
From $700 per night

ETIC Hotels Green Score: 7.5/10
Our beachside resort is a traveller's playground, with the waters of the Arabian Gulf on one side and Dubai's iconic cityscape on the other. Dine alongside views of the Burj Khalifa at sunset at our open-air Mercury Lounge, join us on an adventure of a lifetime in the desert, or simply spend the afternoon relaxing poolside in your private cabana.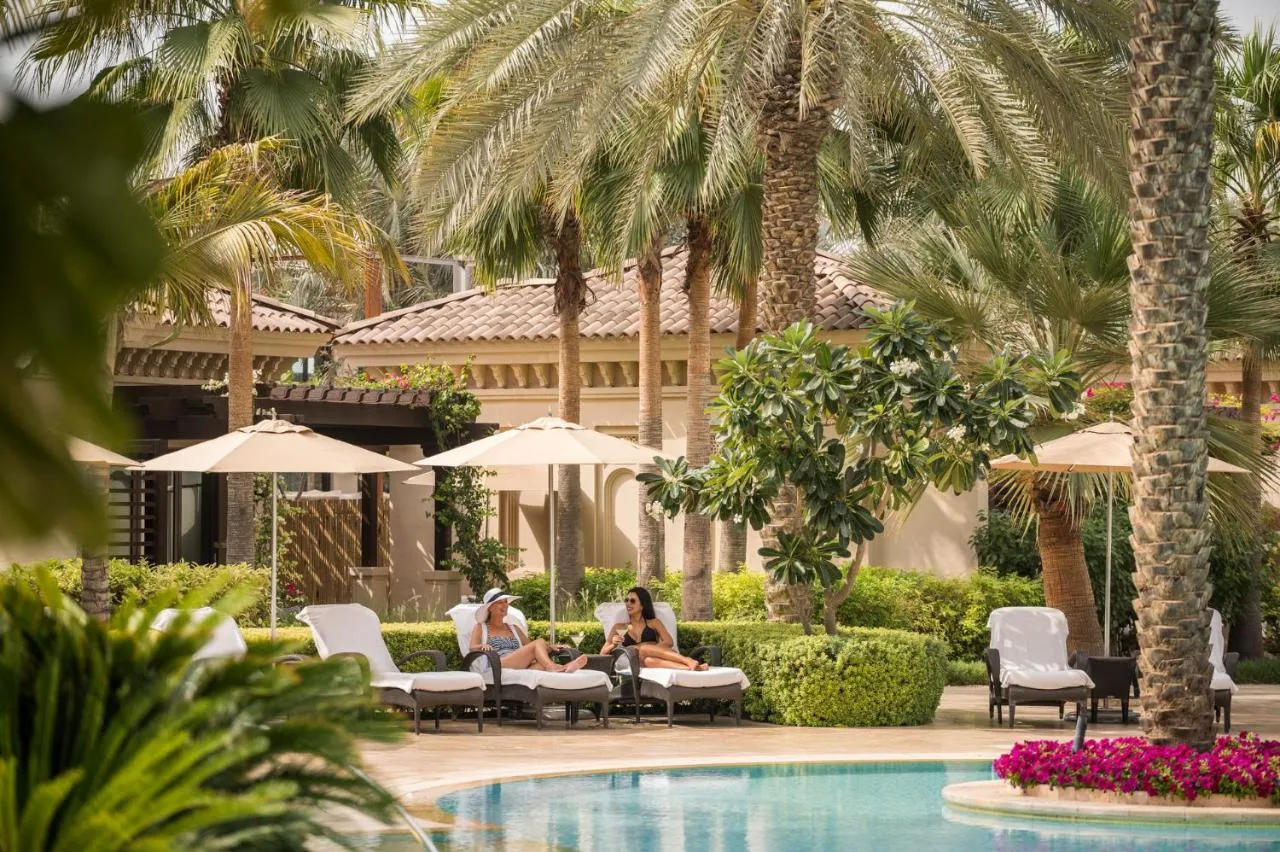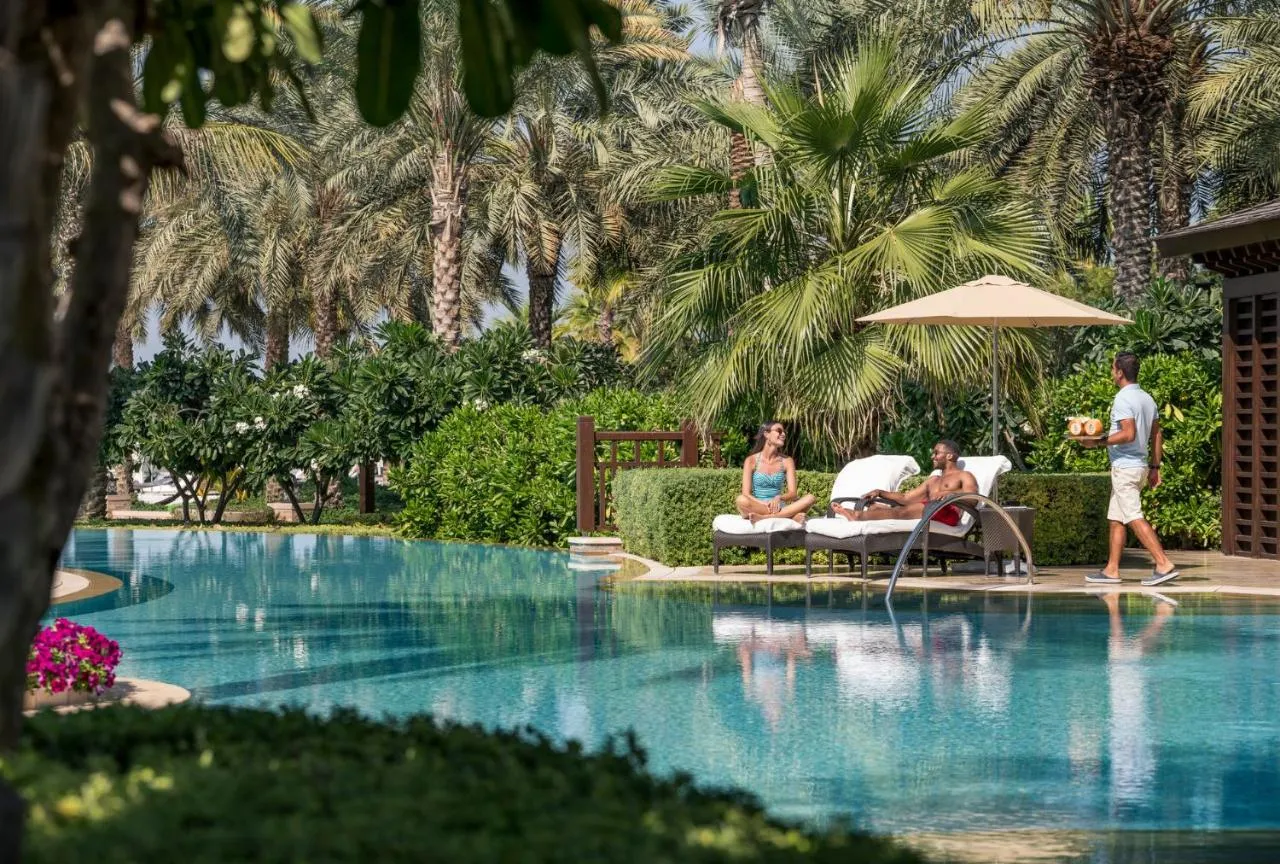 7. Jumeirah Al Qasr, Dubai
From $520 per night

ETIC Hotels Green Score: 7.5/10
Situated on 1.2 miles of private beach, 5-star Jumeirah Al Qasr offers extensive landscaped grounds with canal-style waterways, rooms with furnished private balconies and a seafood restaurant suspended over the Arabian Gulf.
Jumeirah Al Qasr's spacious rooms overlook the Arabian Gulf or hotel grounds. A private dressing area, walk-in rain shower and antique furnishings are standard in all rooms.
Guests relaxing on Jumeirah Al Qasr's private, sandy beach are offered free fresh fruit and cool towels. Talise Spa features overwater treatment rooms. Other on-site amenities includes a large pool complex with dedicated children's areas and a marble lobby lounge with palm trees.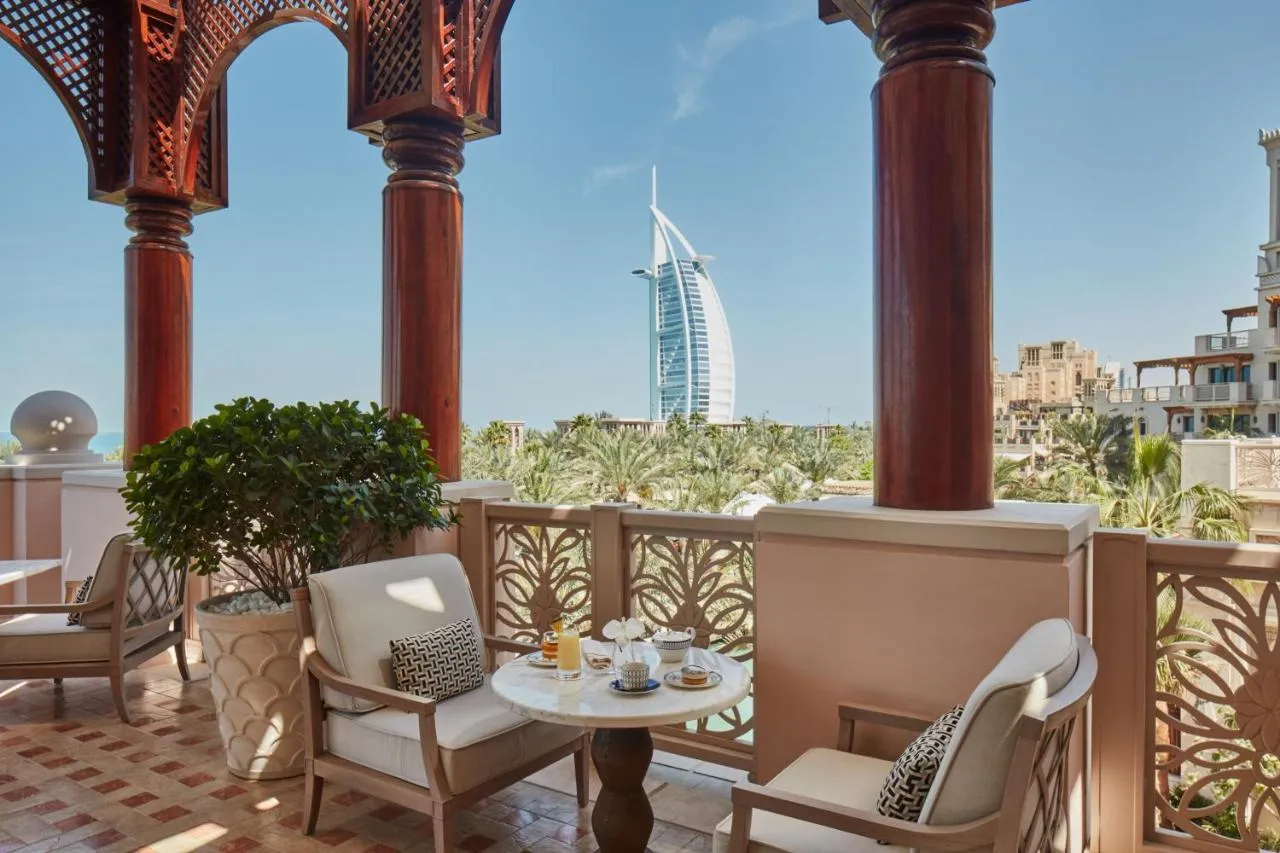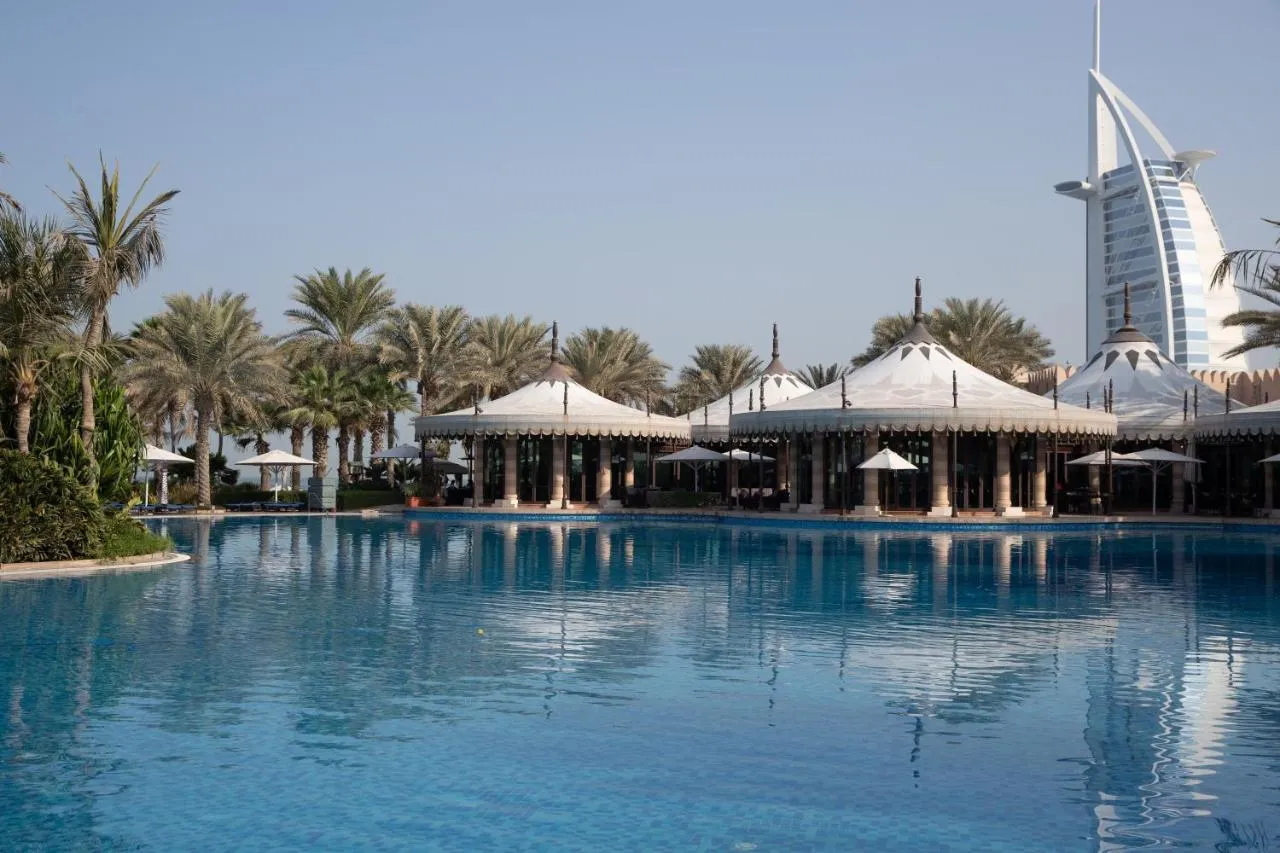 8. Park Hyatt Dubai
From $240 per night

ETIC Hotels Green Score: 9.5/10
Located in Dubai Creek Golf & Yacht Club on the banks of the majestic Dubai Creek, Park Hyatt Dubai provides an idyllic setting for a luxury getaway. From an inspired assortment of award-winning restaurants to a luxury destination spa, every moment at Park Hyatt Dubai is meticulously curated to ensure a sophisticated, enriching, and uncommon experience.
223 rooms including 34 suites, each offering private balcony or terrace with picturesque views of the Dubai Creek and skyline or the Lagoon.
9. Raffles Dubai
From $240 per night

ETIC Hotels Green Score: 9.5/10
A part of Dubai, a place apart, Raffles Dubai is a 5-star luxury hotel that embodies an oasis of calm and charm with an incredible sense of space, service and unforgettable style.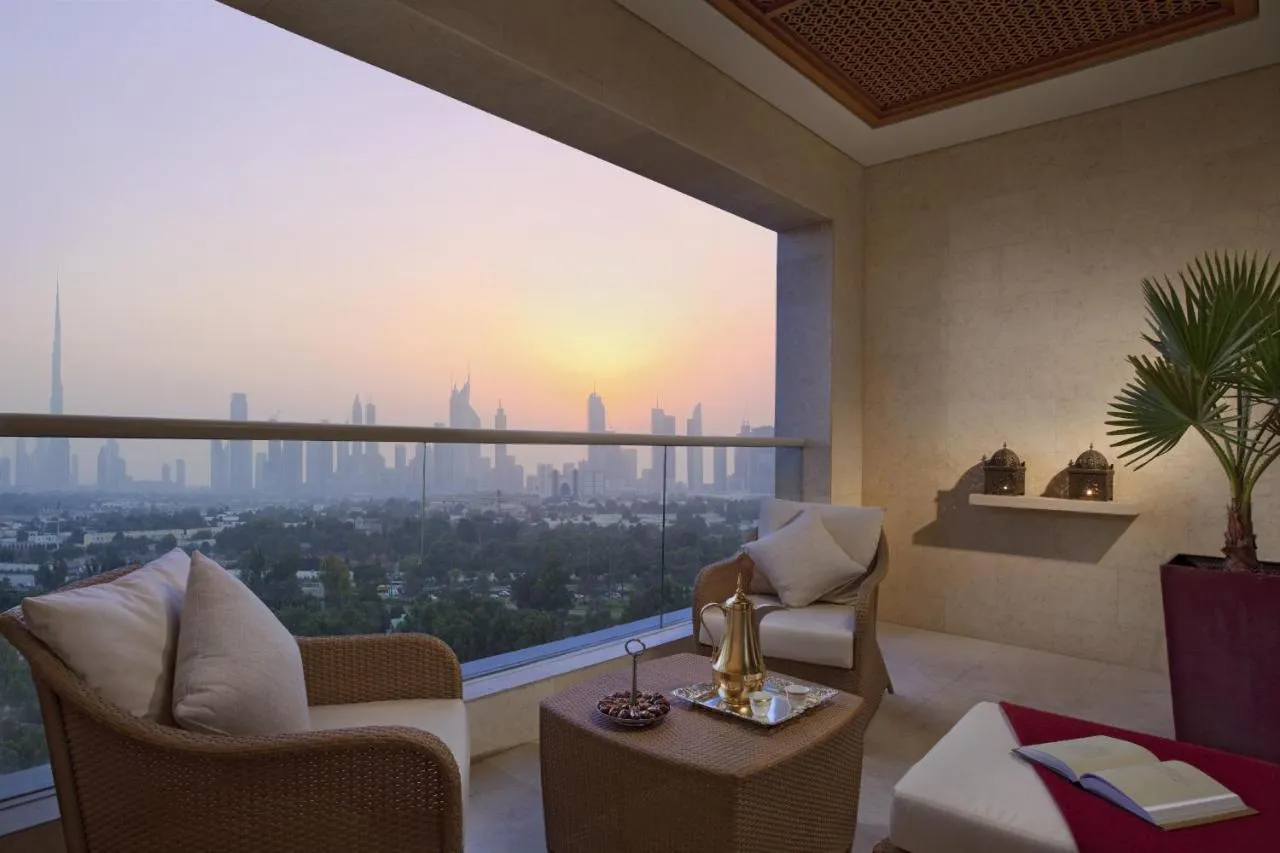 10. Atlantis, The Palm, Dubai
From $600 per night

ETIC Hotels Green Score: 9.5/10
Nestled between the calm turquoise waters of the Arabian Gulf and the majestic Dubai skyline, Atlantis, The Palm is the crown of the world-famous Palm island in Dubai. Whether you're staying in our world-renowned resort, dining in one of our award-winning celebrity chef restaurants or feeling the rush at Aquaventure Waterpark, experience a world away from your everyday at Atlantis, The Palm.