The 10 Most Sustainable Hotels in Argentina
For an Ethical and Sustainable Stay in Argentina.
A Sustainability Ranking in partnership with ETIC Hotels
You're planning a trip to Argentina and you're trying to be as ethical and sustainable as possible?
niood lists you the 10 most sustainable hotels in Argentina:
1. Mocona Virgin Lodge by DON
Misiones, Argentina
From $200 per night

ETIC Hotels Green Score: 9.5/10
What makes Mocona Virgin Lodge by DON sustainable?
Don Mocona Virgin Lodge was built in a private 67-has reserve and it operates based on a strict environmental-impact research including: water and land preservation and local culture respect as well. At Don Mocona Virgin Lodge we are committed with our present and future; therefore, our main objective is generating ecological awareness and social commitment.
We foster, teach and transmit our sustainable practices to our guests so as to continue preserving Parana jungle with its natural cascades, streams, trees, native plants and typical fauna.
Mocona Commitment is our social-environmental responsibility program. Its objective is to make sure our services meet environmental and socio-cultural quality standards to develop sustainable tourism.
Mocona Virgin Lodge by DON obtained Rain Forest Alliance certification, stating that the hotel meets social, environmental and economic regulations by preserving natural resources, protecting wildlife and helping local communities to prosper.
2. Patagonia Eco Domes
Santa Cruz, Argentina
From $300 per night

ETIC Hotels Green Score: 9.5/10
What makes Patagonia Eco Domes sustainable?
To minimize our CO2 emissions, EcoCamp primarily uses renewable energy sources. Four micro-hydro turbines draw water from a nearby river, which is then converted into energy in our battery bank. Photovoltaic panels convert energy from the sun. In total this makes up to 95 percent of the energy used at EcoCamp, powering the refrigerators, providing electricity and lighting, powering the stereos, etc.
To keep warm, EcoCamp Domes were specifically designed with skylight windows to preserve heat from the sun during the day. This works well — especially considering the region gets up to 17 hours of daylight during certain points of the year. Extra heat is also provided by using pellet and wood stoves and solar panels connected with thermosifones provide hot water for the showers.
EcoCamp was designed and built with the intention of having minimal impact on the environment. Our hotel was built on raised wooden platforms, which prevent erosion to the soil and allow animals to freely pass underneath. Also, the structures and furniture are made out of renewable materials, such as wicker or pinewood from plantations.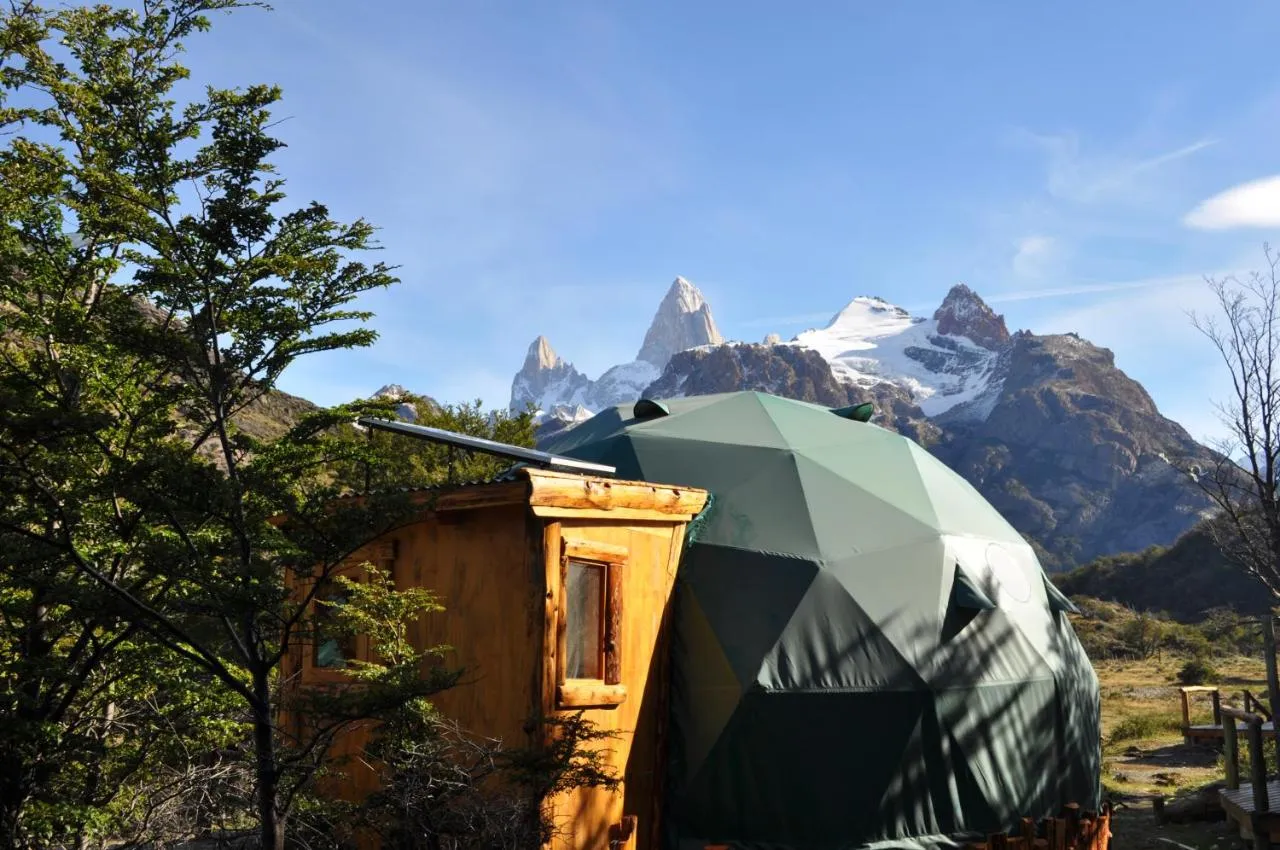 3. Estancia Cristina
Santa Cruz, Argentina
From $150 per night

ETIC Hotels Green Score: 9.5/10
What makes Estancia Cristina sustainable?
So far, we've hired a Sustainability Manager, established goals, set aside budget and started to confront the uncomfortable truths about our industry's impact on the environment.

Through our commitment to reducing our impact, we're measuring our carbon emissions and labelling our Antarctic trips according to their impact. We're offsetting the emissions from our own operations and from any customer travel booked through us. We aim to offset more emissions than we're responsible for and offset our historic emissions since 2010.

Through our commitment to leading by example, we're getting our own house in order. Meanwhile, our Travel Better commitment helps us engage our customers in reducing their impact. These are the first few steps in a long journey – there will be more to come.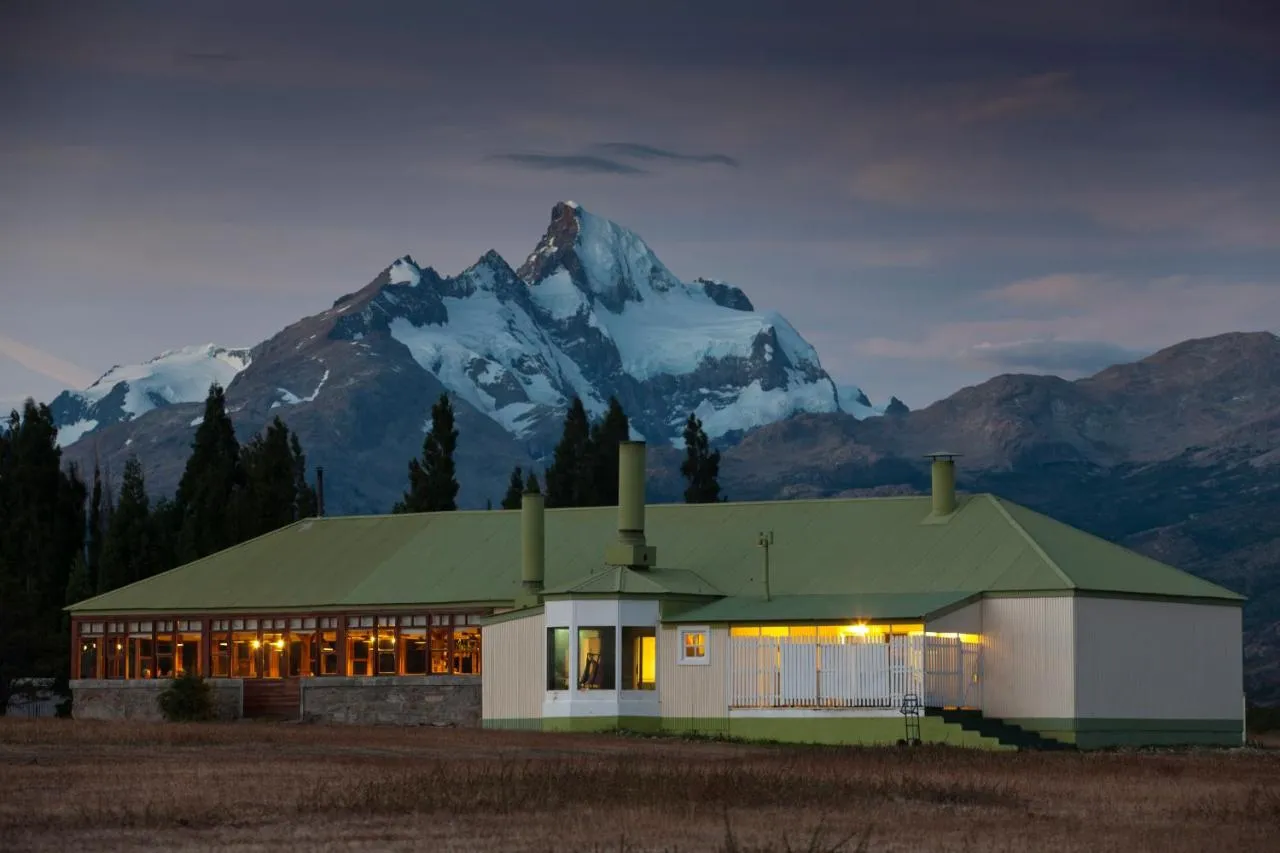 4. Rosell Boher Lodge
Mendoza, Argentina
From $350 per night

ETIC Hotels Green Score: 9.5/10
What makes Rosell Boher Lodge sustainable?
The operation of the Lodge is carried out under the concept of sustainability by making the building, services and activities compatible with the vineyard environment that surrounds and contains it, respecting the Mendocino cultural heritage.
The guidelines of importance in the Lodge will be defined by the excellence of the service, the conservation of the cultural heritage and the attention and environmental information to the client, and assumes the commitment to the protection of culture and the environment.
The organization is committed to continuous improvement in its activities and / or services, as well as guaranteeing each and every one of the means for the protection and prevention of the environment in the exercise of its daily hospitality tasks.
Train the personnel involved in the concepts of sustainability, which makes it possible to reconcile the needs and expectations of the guests through fluid communication with them, with the intention of offering a service adjusted to their needs.
The exercise of a real commitment in compliance with current legislation and pertinent environmental regulations and any other requirement to which the organization adheres is assumed.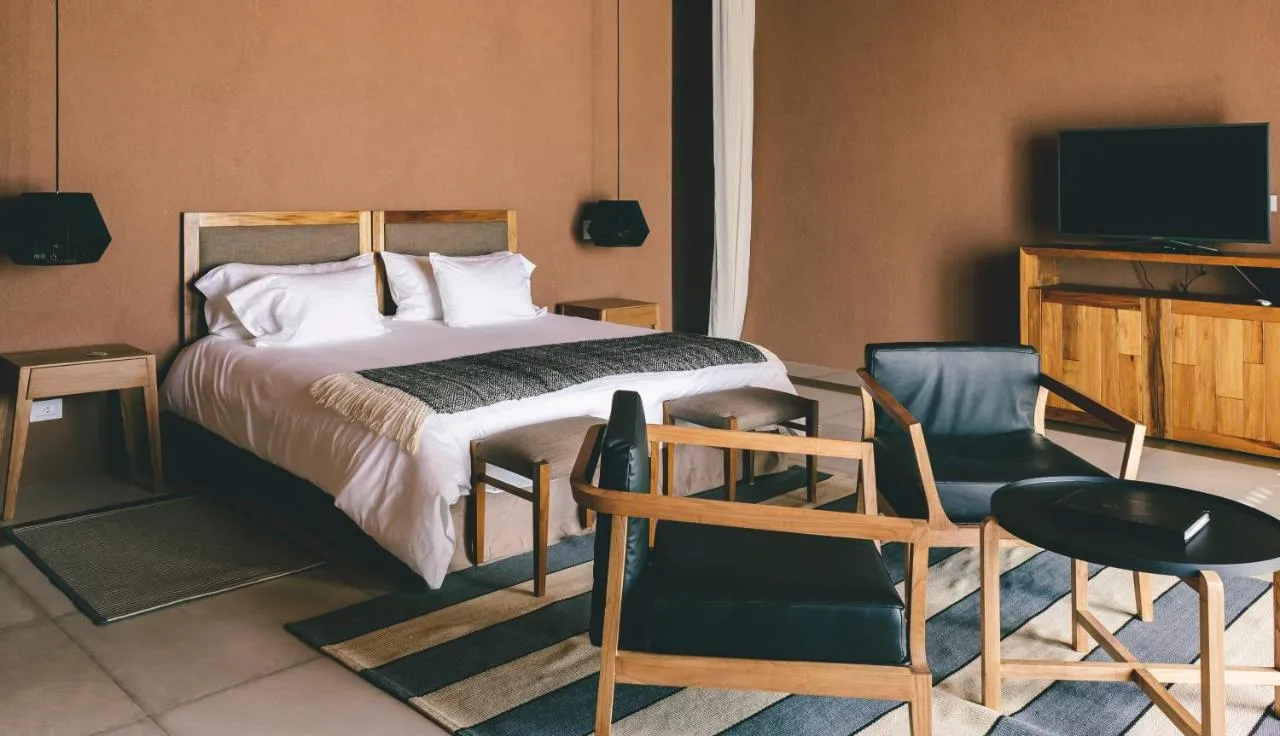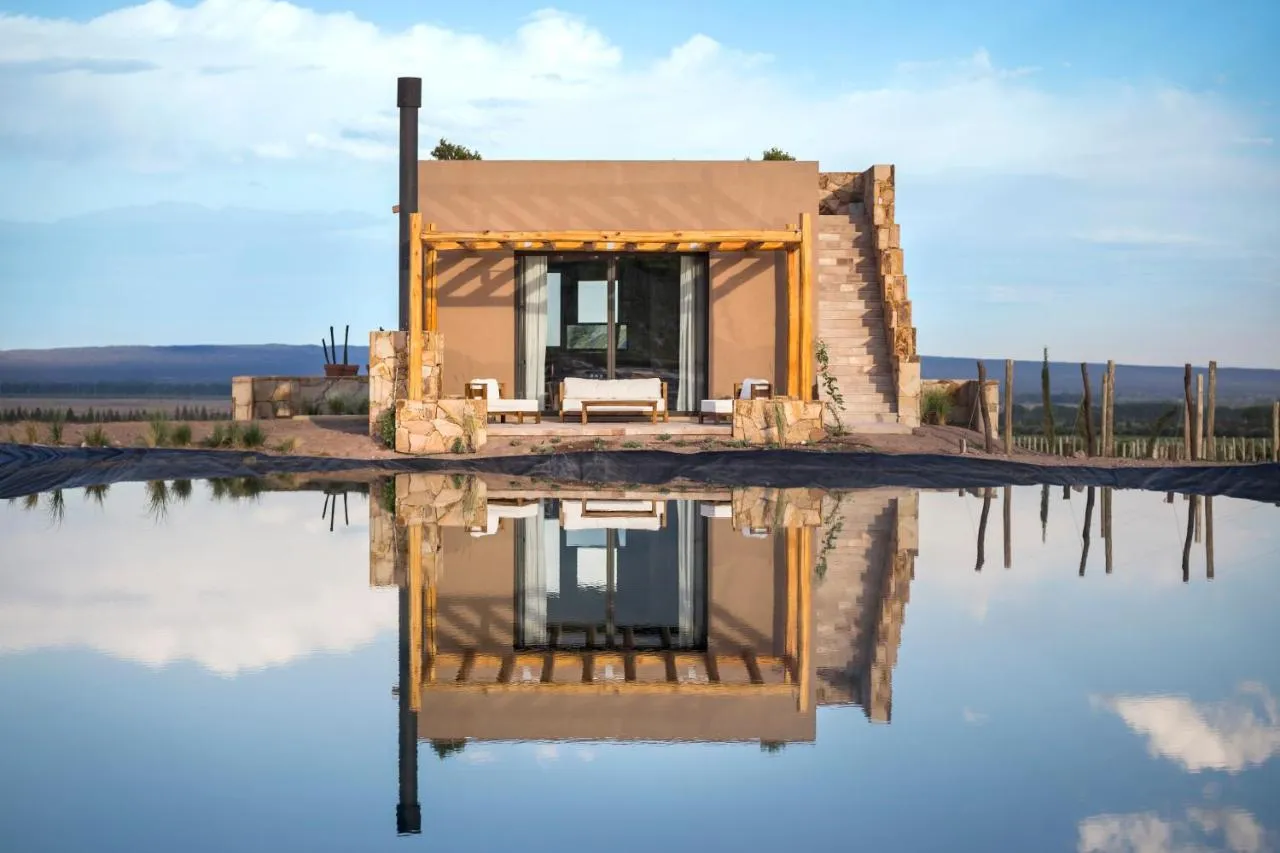 5. Grace Cafayate Hotel
Salta, Argentina
From $100 per night

ETIC Hotels Green Score: 9.5/10
What makes Grace Cafayate Hotel sustainable?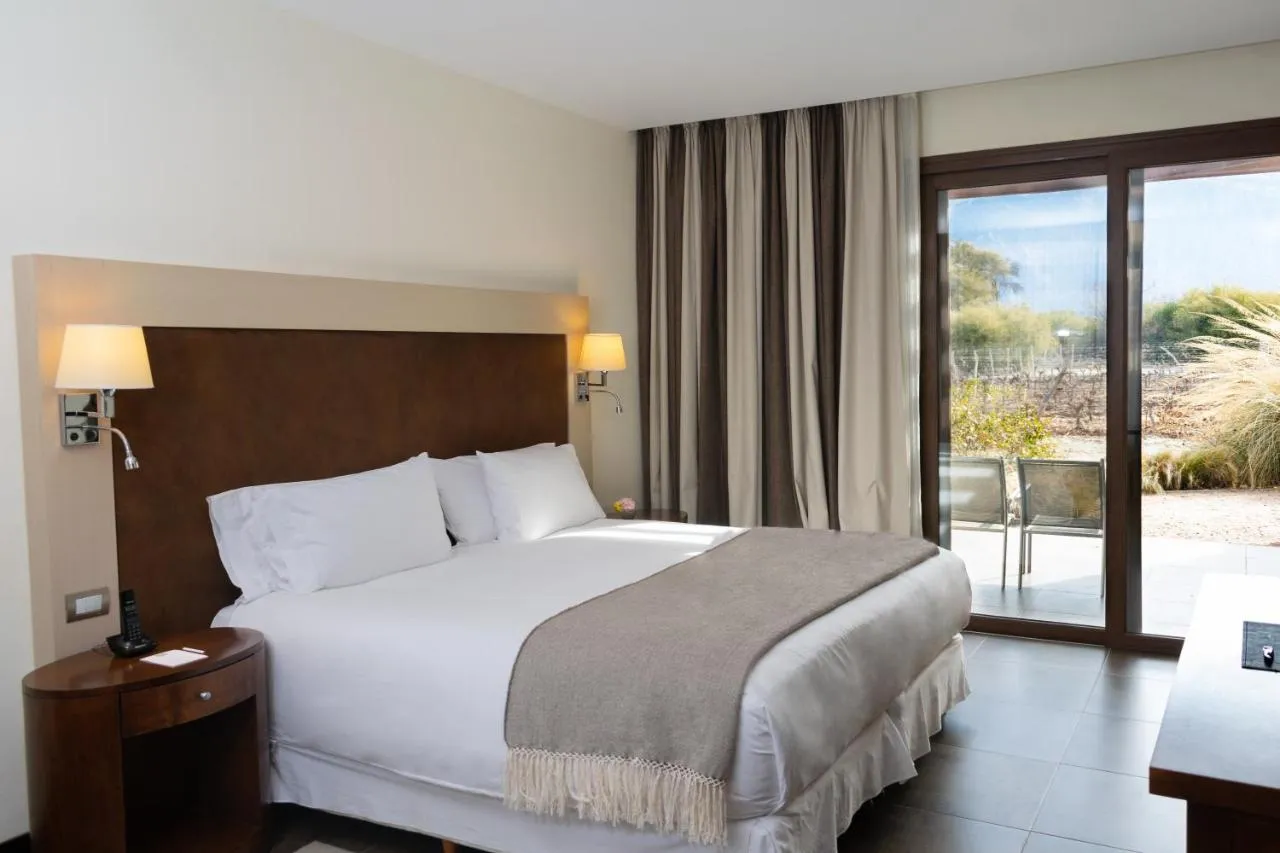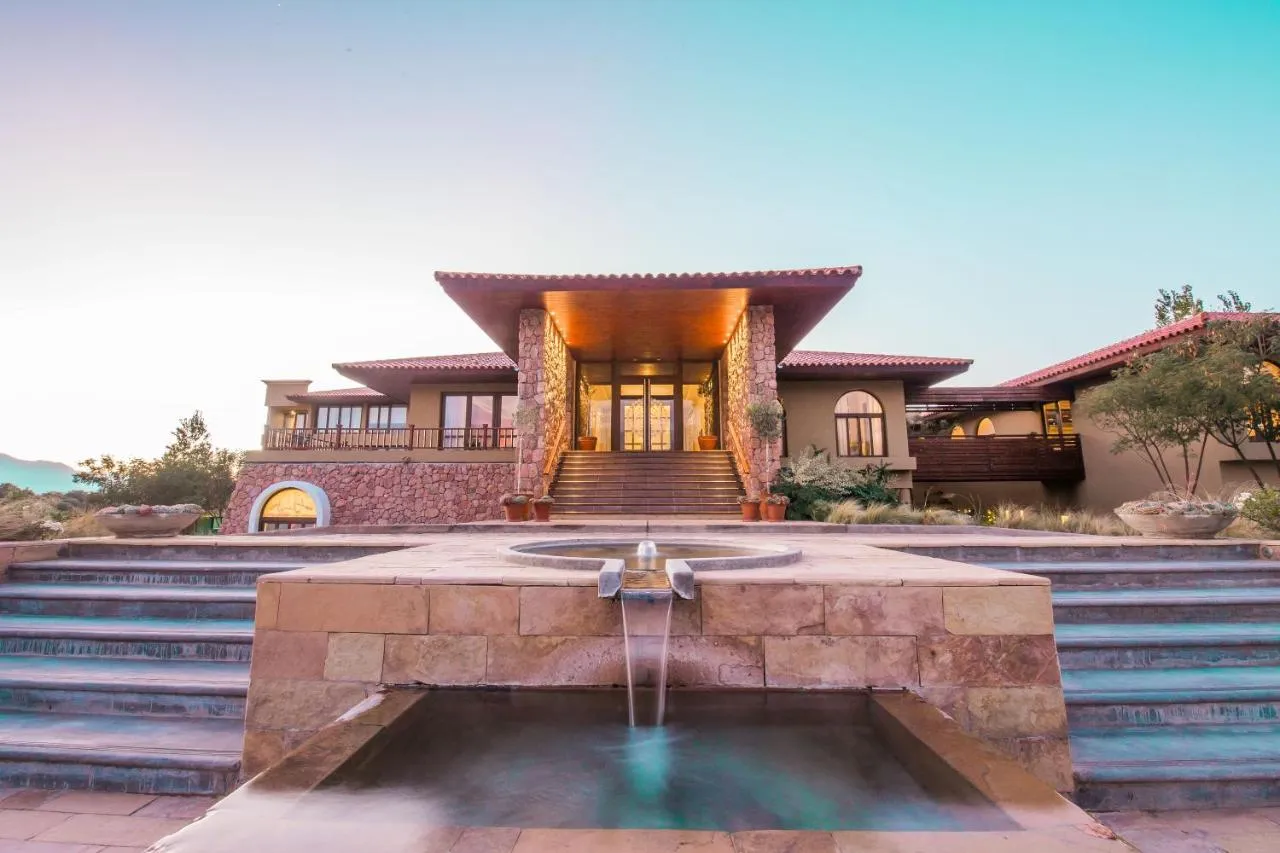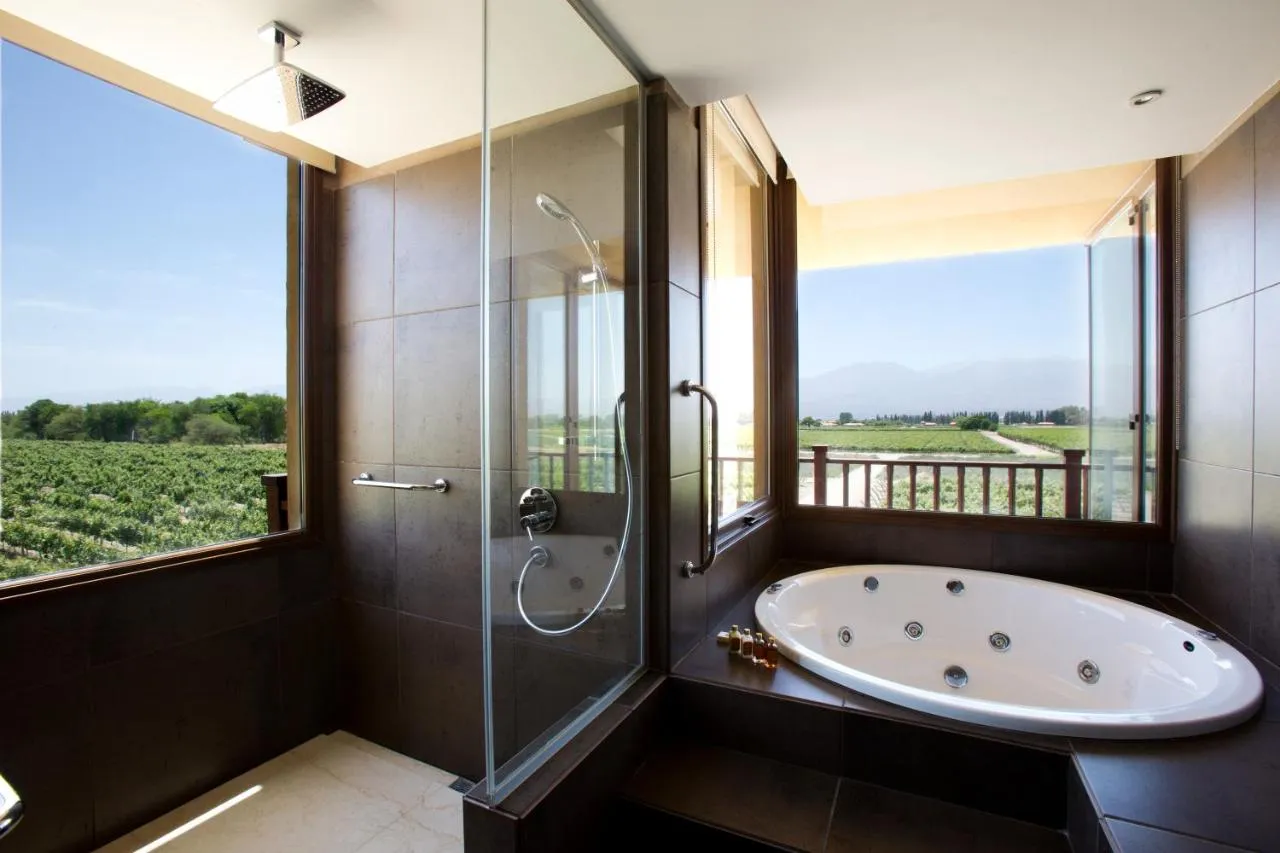 6. La Cantera Lodge de Selva by DON
Puerto Iguazú, Argentina
From $90 per night

ETIC Hotels Green Score: 9.5/10
What makes La Cantera Lodge de Selva by DON sustainable?
The property makes efforts to reduce their food wastage
Single-use plastic stirrers not used
Single-use plastic straws not used
Single-use plastic cutlery/plates not used
Option to opt-out of daily room cleaning
Option to reuse towels
Energy and greenhouse gases
Most lighting throughout property uses energy-efficient LED bulbs
Destination and community
Tours and activities organised by local guides and businesses offered
Wild (non-domesticated) animals are not displayed/interacted with while captive on the property or harvested, consumed, or sold.
Green spaces such as gardens/rooftop gardens on the property
Bicycle parking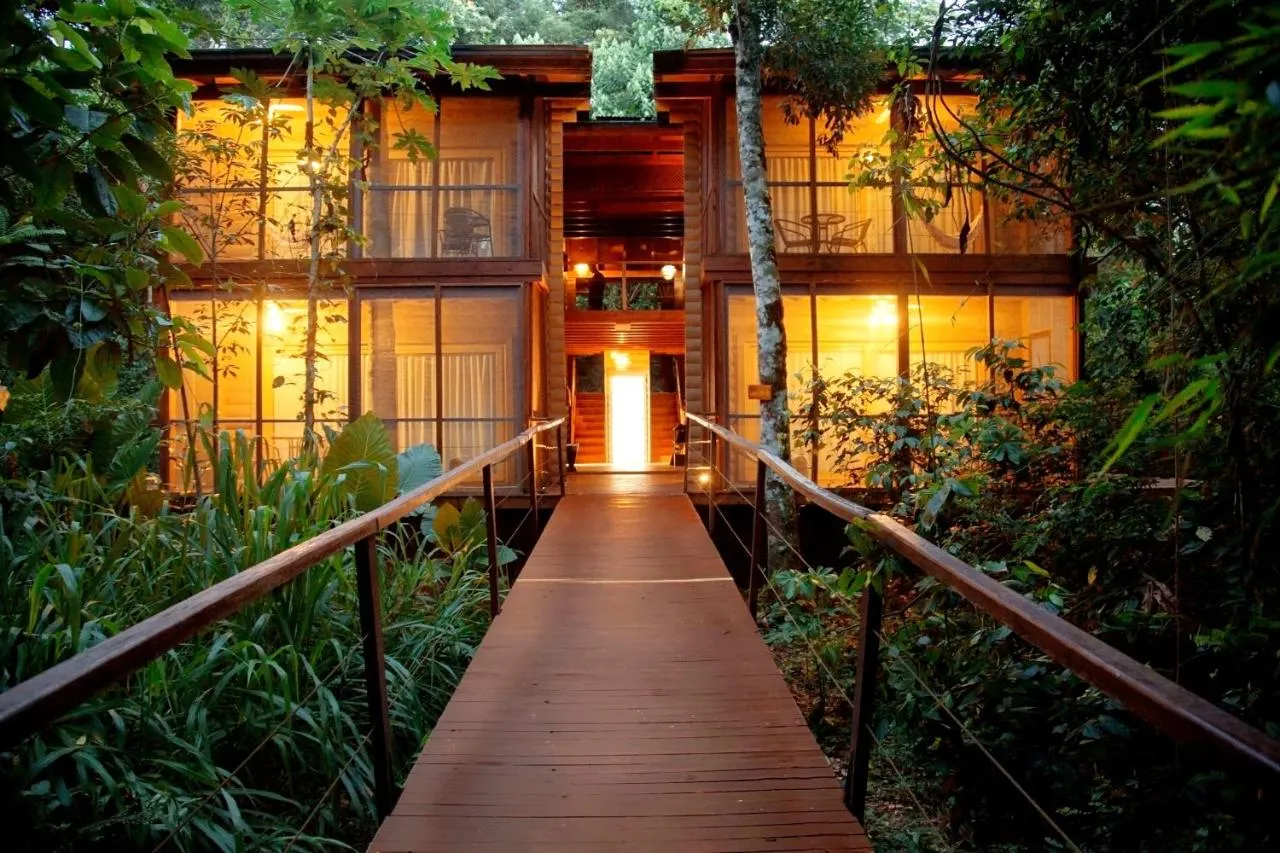 7. Casa de Uco Vineyards & Wine Resort
Mendoza, Argentina
From $320 per night

ETIC Hotels Green Score: 9.5/10
What makes Casa de Uco Vineyards & Wine Resort sustainable?
Our mission is to provide one of the most authentic and enriching travel experiences in a way that is respectful to the enviroment, sustainable and culturally rich. We are committed to preserve and protect the natural splendor and the precious biodiversity of the Uco Valley, to respect and support nature, culture and hospitality. Casa de Uco has sealed an eternal commitment to the environment.
Our waste plan is based on the principle of the three Rs (3R), which prioritizes the reduction, reuse and recycling of waste. With effort and creativity we search for the best destination for each type of waste generated at the hotel.
Being a mountain climate, cold in winter, the heating system is challenged to maintain a stable temperature. Casa de Uco has a mixed system of radiators to maintain a stable temperature in the hotel and also a heating system per room, which can quickly reach a confortable temperature son after guests arrive.
The Hotel and winery, have an internal wastewater treatment system. The waters, after being treated, irrigate an area of 200 poplars; which help offset carbon dioxide emissions.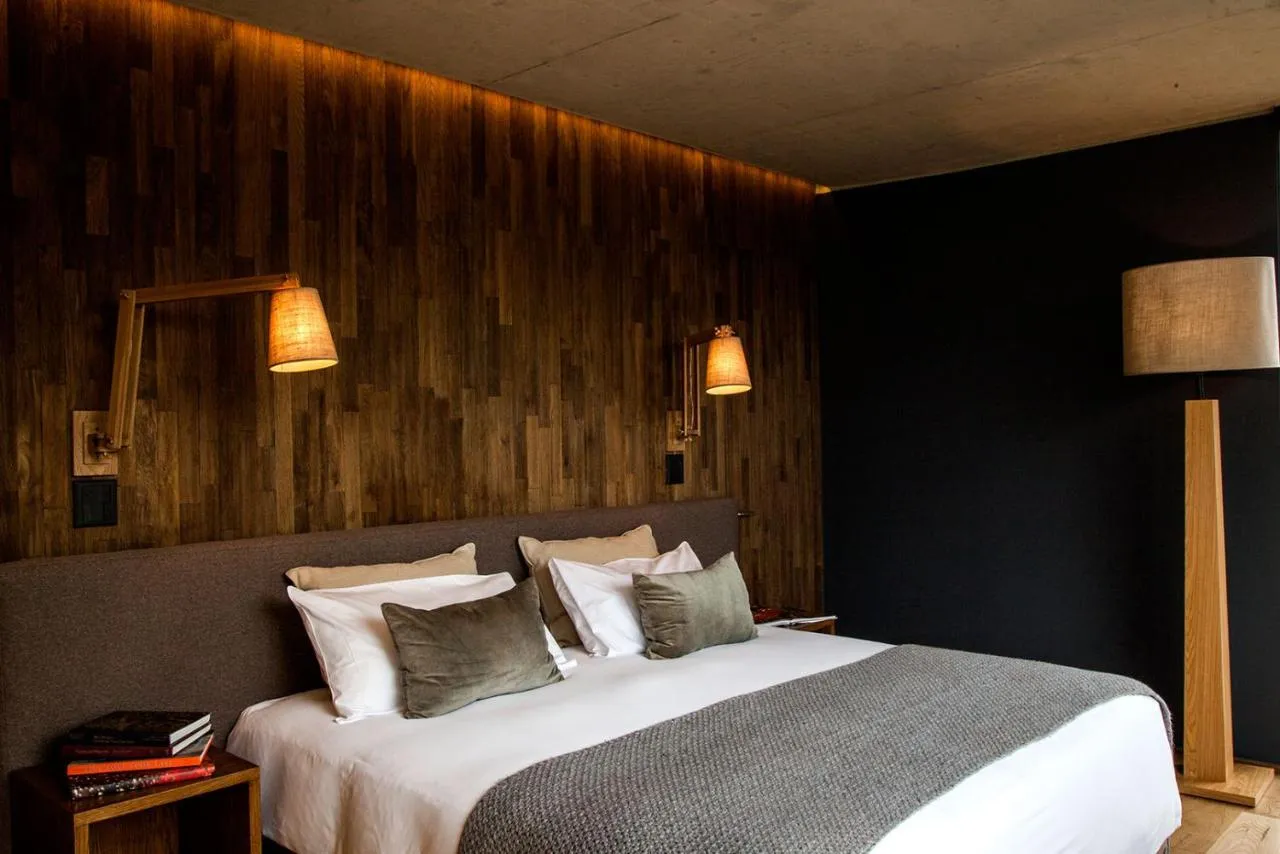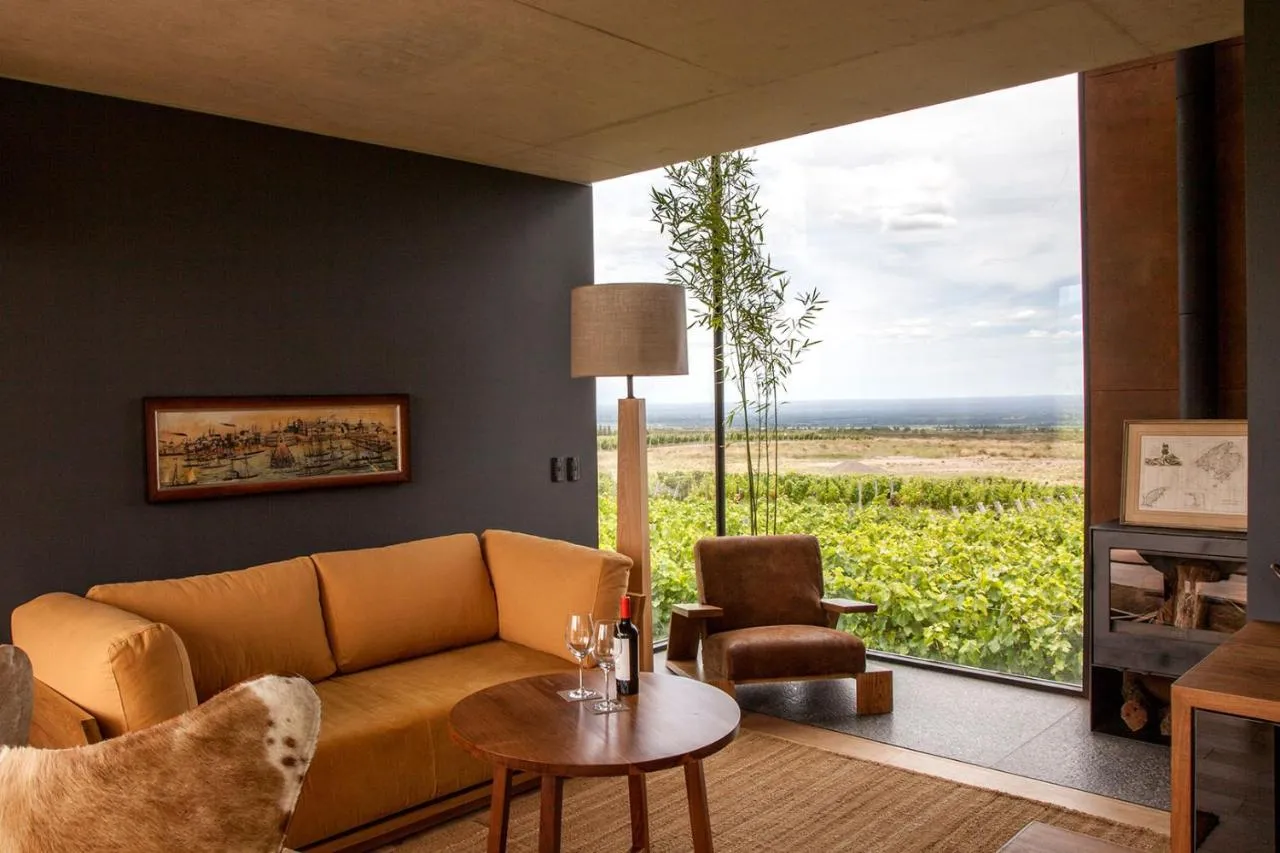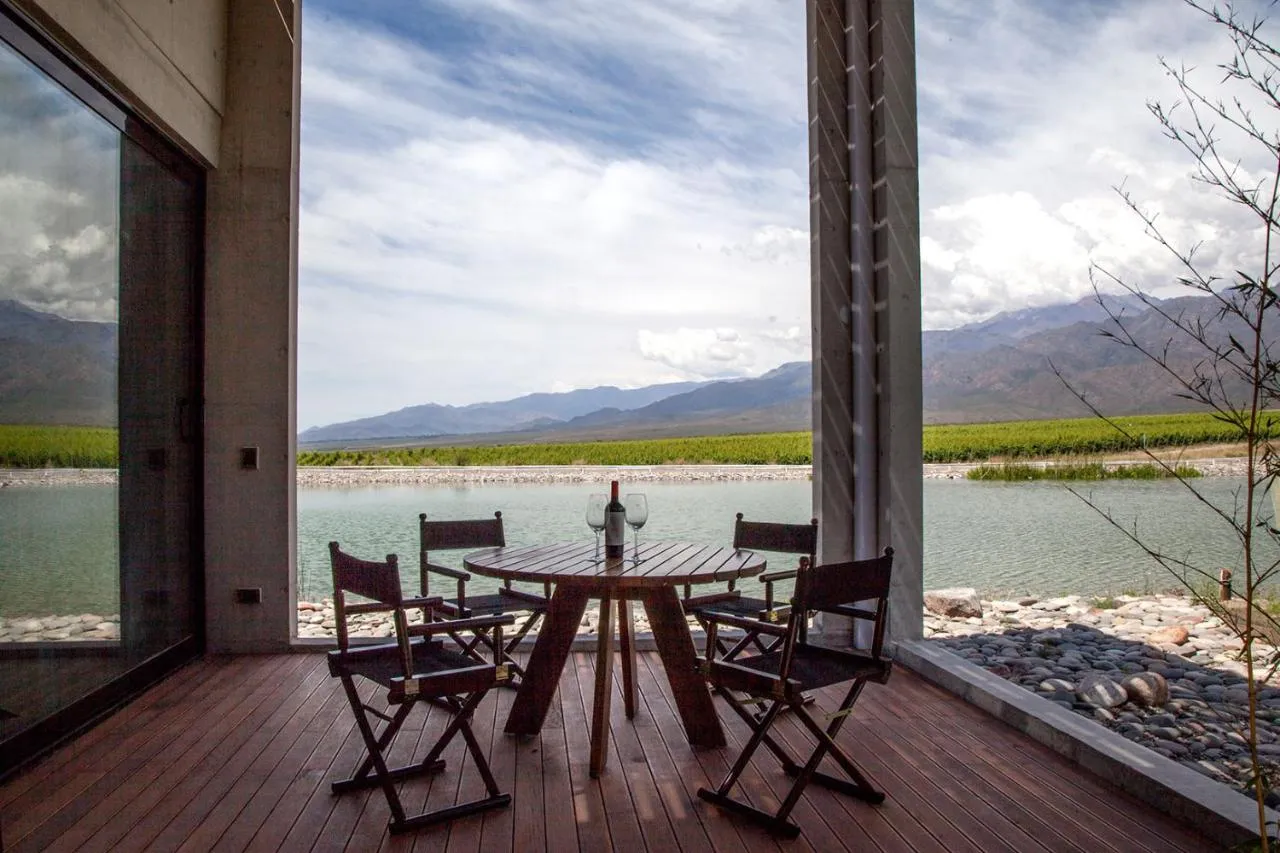 8. Llao Llao Hotel
Río Negro, Argentina
From $150 per night

ETIC Hotels Green Score: 9.5/10
What makes Llao Llao Hotel sustainable?
We have the most modern integrated plant for the treatment of solid waste and liquid effluents in Bariloche. It is a tertiary biological plant with nutrient removal. In addition, it has a ventilation system with filters which prevent the propagation of odors and soundproofed rooms that contain noise emissions. The spaces that make up the building include laboratories, control areas, chemical products dosers, workshops, blowers and many other spaces and elements of environmental treatment.
We participate in a program of environmental actions such as the management of cardboard, batteries, used vegetable oil and burned oil, through local and regional organizations, which receive the products and process their recycling and / or final disposal according to the terms of current environmental legislation.
The Hotel uses chemical products of low environmental impact (Approval of Safety Clearance and records in the INAL), in its sectors of Kitchen, Laundry and Housekeeping, adapting the dosage and control of its safety sheets, which contribute to the protection of the personnel, the operational balance of the Wastewater Treatment Plant, the machinery and all the facilities.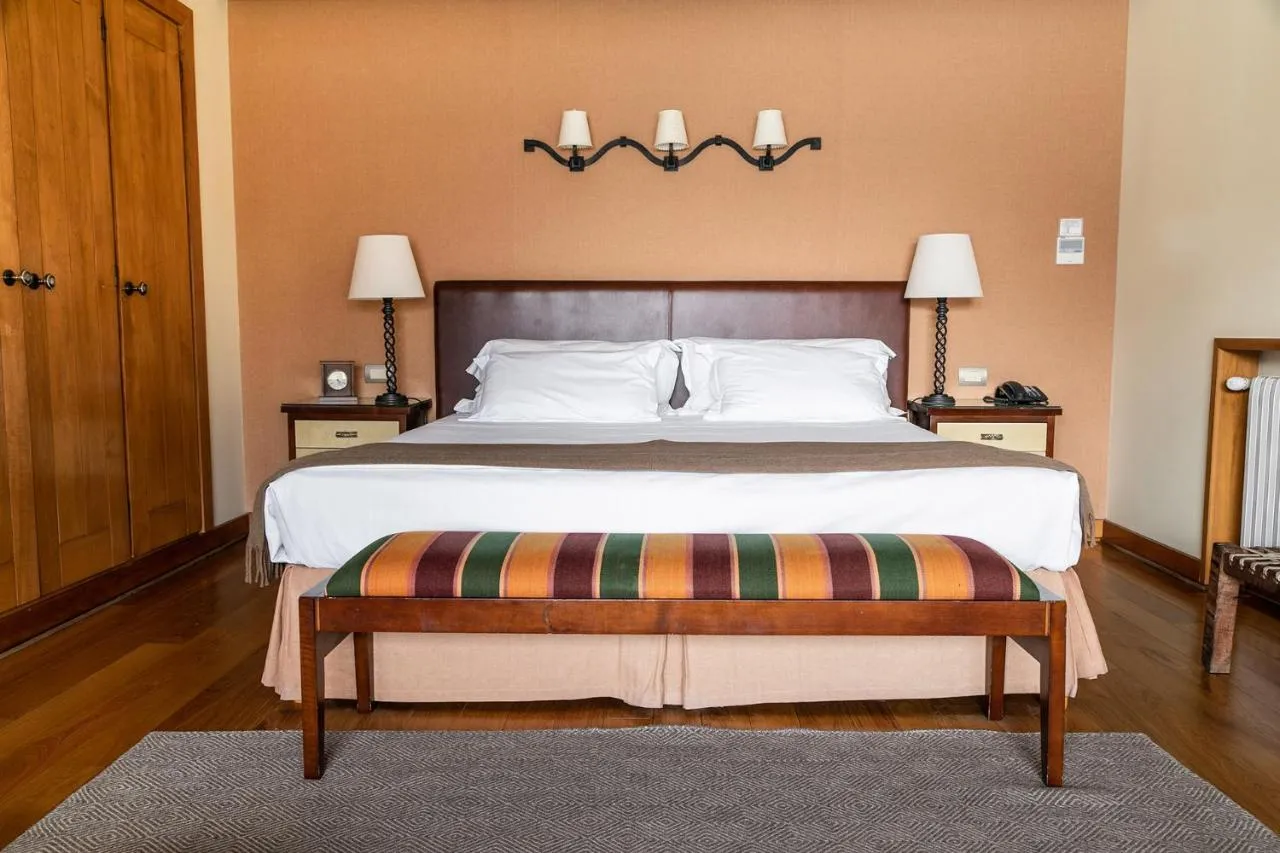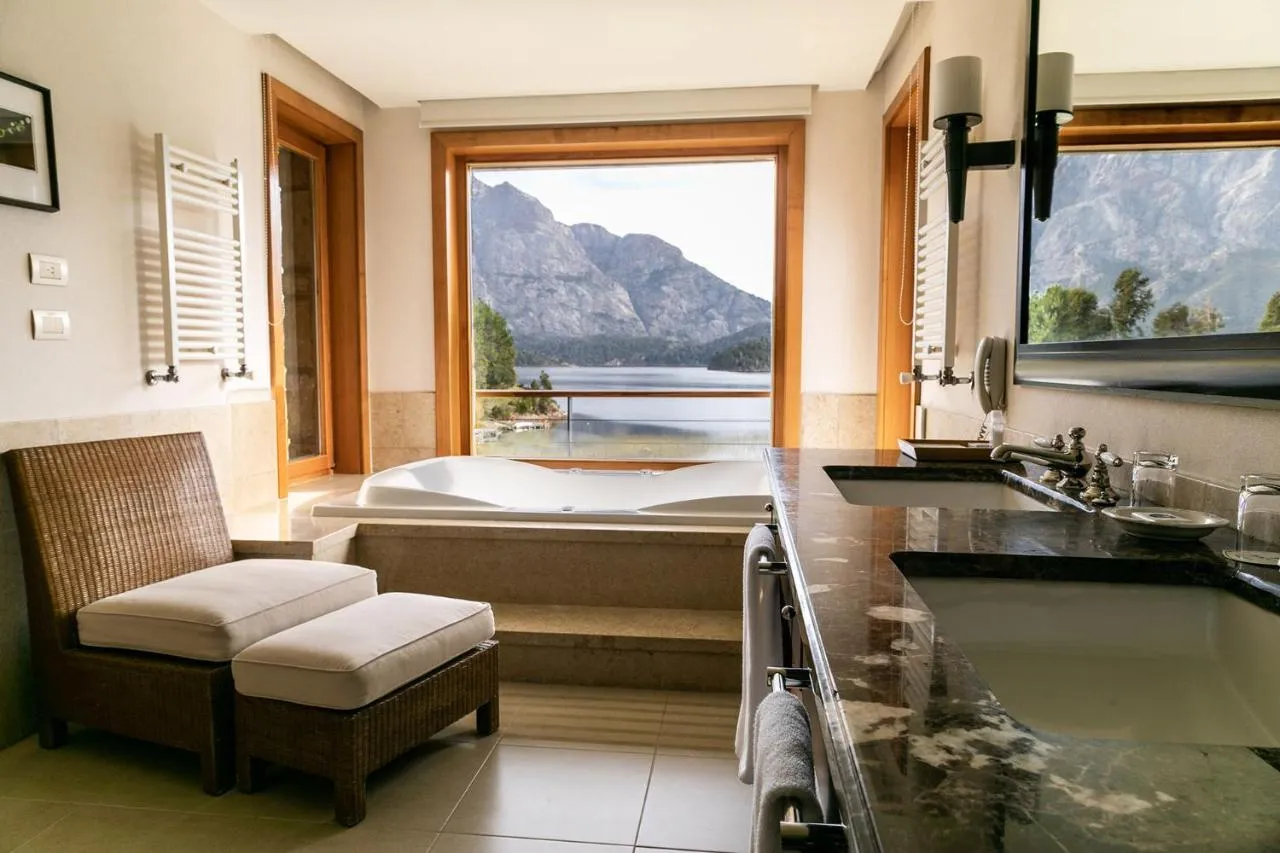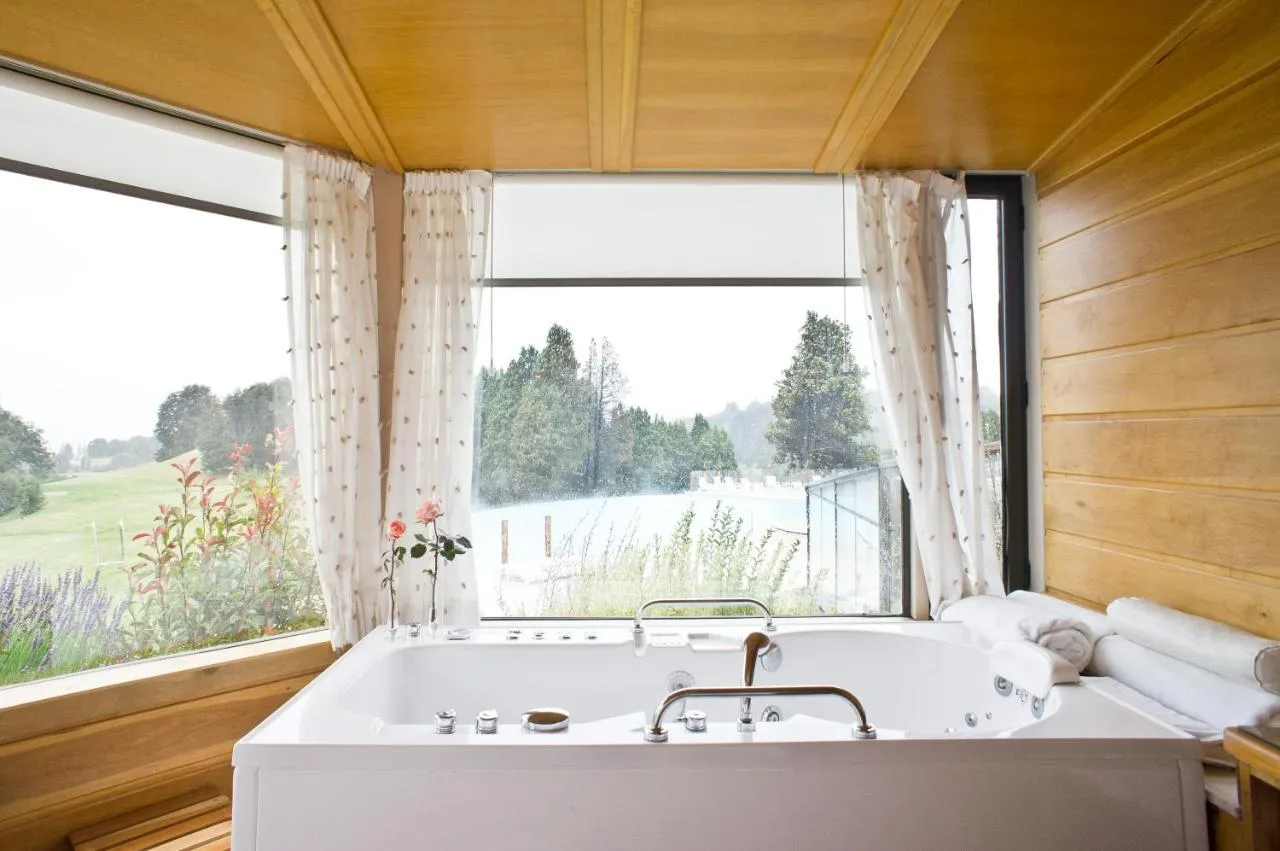 9. Los Cauquenes Resort & Spa
Tierra del Fuego, Argentina
From $150 per night

ETIC Hotels Green Score: 9.5/10
What makes Los Cauquenes Resort & Spa sustainable?
SOME OF OUR ACTIVITIES AND ACTIONS TO HELP THE ENVIRONMENTAL PRESERVATION:
Provision of aluminum bottles, which can be refilled and reused, for excursions.
Placement of drinking water dispensers in different areas of the hotel.
Use of recycled paper.
Participation in the Garrahan Hospital recycling program.
Notes remarking the importance of environmental preservation, raising awareness about the use of water and electricity.
Cultural activities and responsible talks; waste collection on the coast, talks about how to protect the ozone layer, and about local flora and fauna.
Illumination through presence sensors in service areas.
Low consumption lighting and LED.
Optimization of the air conditioning system by installing double windows.
Reduction of electrical energy; switches with magnetic cards.
10. Entre Cielos Luxury Wine Hotel & Spa
Luján de Cuyo, Argentina
From $500 per night

ETIC Hotels Green Score: 9.5/10
What makes Entre Cielos Luxury Wine Hotel & Spa sustainable?