The 10 Most Sustainable Hotels in Japan
For an Ethical and Sustainable Stay in Japan
A Sustainability Ranking in partnership with ETIC Hotels
You're planning a trip to Japan and you're trying to be as ethical and sustainable as possible?
niood lists you the 10 most sustainable hotels in Japan:
1. Hoshinoya Karuizawa
Karuizawa, Kitasaku District, Nagano 389-0111, Japan
From $900 per night

ETIC Hotels Green Score: 9.5/10
What makes Hoshinoya Karuizawa sustainable?
We have drawn up the following objectives encompassing three key strategies in that regard.
Shifting to a green building approach: We aim to increasingly shift to a green building approach with respect to our facility holdings with the aim of helping to mitigate climate change and major natural disasters. To such ends, when engaging in new construction, renovation, or repairs, we consider and implement options that will decrease environmental loads in areas such as energy consumption, greenhouse gas (GHG) emissions, water consumption, and waste reduction. At the same time, we strive to achieve greater energy resilience which involves considering options for adopting renewable energy.
Discarded plastics: We strive to avoid use of plastics to the extent possible in order to help reduce volumes of micro-plastics in the ocean and PET bottle waste on land. Through such initiatives, we will build relationships conducive to enabling cooperation with our suppliers in terms of having a positive impact on lifestyles of our customers. We will furthermore coordinate efforts with all of our operators in addressing not only plastics but also general waste management, and will accordingly enter into green lease agreements with them.
Tourism and geographic locations: Whereas tourism and geographic regions are inextricably linked, we are committed to the notion of stimulating the economy while concurrently valuing attributes of our geographic locations. This calls for us to develop workplace environments that embrace the notion of wellness, particularly in the form of providing regular health checkups to improve the health of our executives and employees who conduct our business affairs.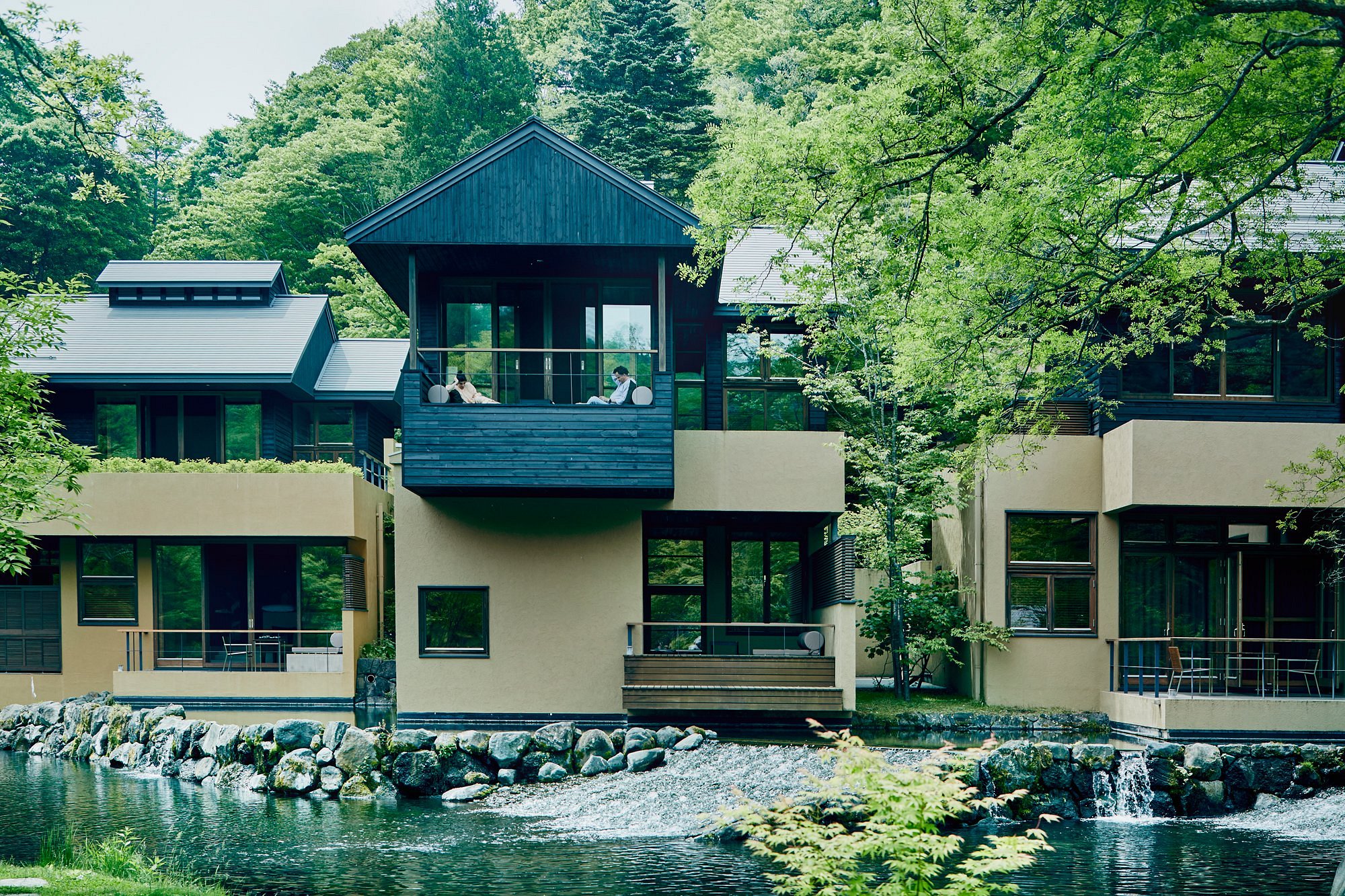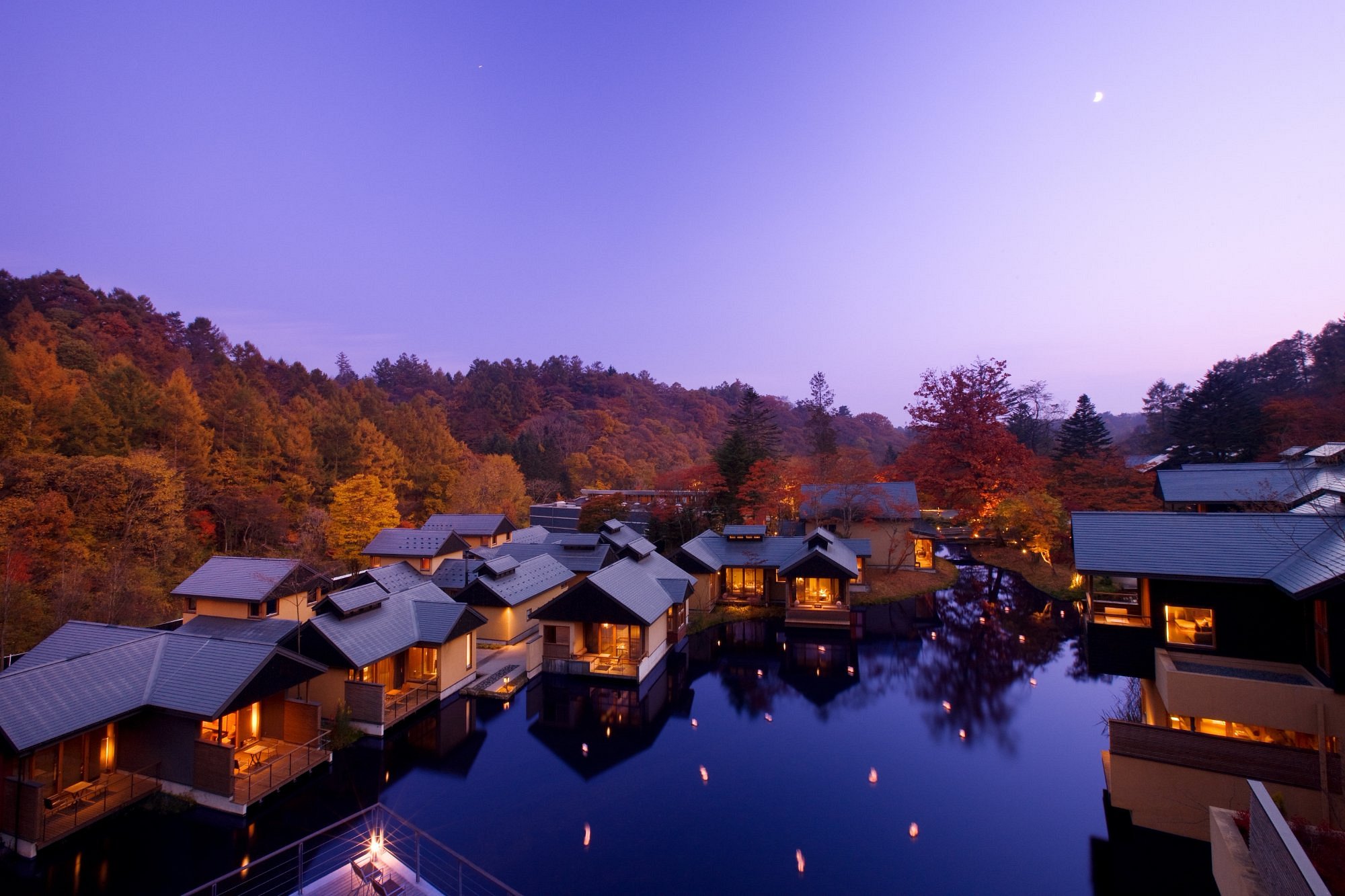 2. MUJI Hotel Ginza
Tokyo, Chuo City, Ginza, 3 Chome−3−5
From $320 per night

ETIC Hotels Green Score: 9.5/10
What makes MUJI Hotel Ginza sustainable?
1 Hotel has implemented a wide range of energy, WATER, and environmental design strategies to keep our footprint small.
It offers hemp-blend Keetsa mattresses, organic cotton sheets, recycled wood room keys and hangars made from 100% post consumer recycled materials are also standard.
They also use a 'recycle, repurpose and reuse' approach to waste, energy saving initiatives and a focus on fresh and seasonal food.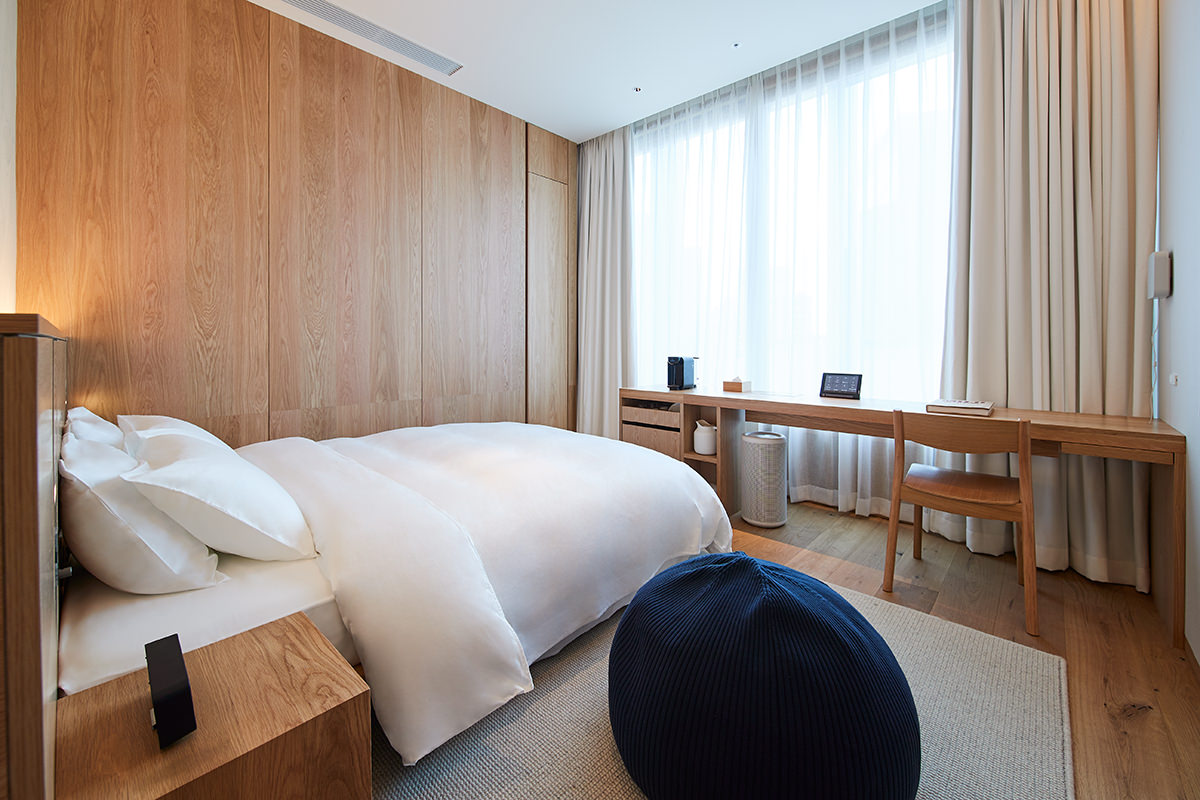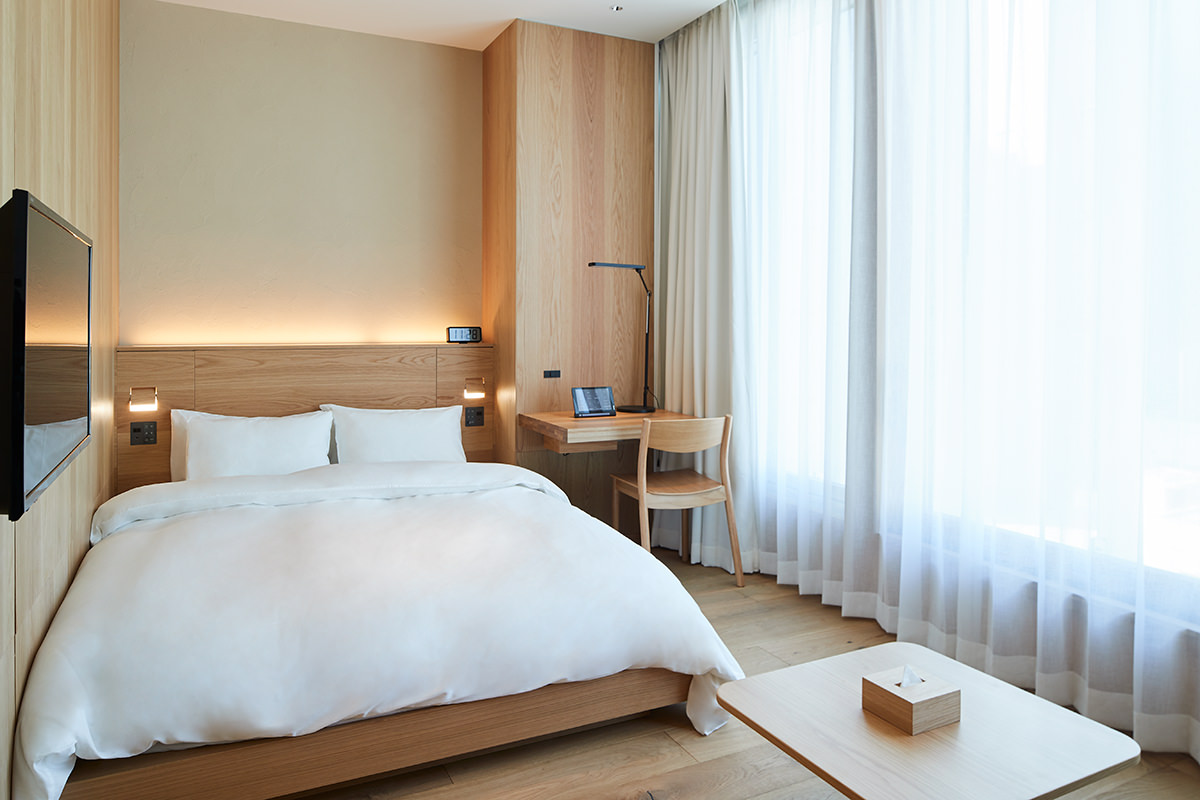 3. The Kayotei
Kaga, Ishikawa 922-0114, Japan
From $700 per night

ETIC Hotels Green Score: 9.5/10
What makes The Kayotei sustainable?
The Ishikawa region group is a project including more than 20 local artisans and craftsmen, affiliated with The Kayotei, dedicated to protecting and preserving the ancient culture of Ishikawa. They maintain the traditional techniques to produce any number of products, including natural, chemical-free foods and sake, wooden bowls, Washi (Japanese paper), and traditional wooden furnishings, all of which are fundamental to Japanese-style interior design. Honoring and respecting this tradition, they make products that are gentle to the body, being devoted to creating works with compassion and consideration for the user's health. Their craftsmanship has extended for several generations. The wealth of culture that Ishikawa has conveyed, should be further recognized around the world. The Kayotei offers its guests the opportunity to participate in producing captivating and charming creations first hand. Wood, Washi paper, tatami and porcelain artisans can be visited to buy their original works as well as tasting sake, wagashi, tofu and soba from local food producers.
4. Renaissance Okinawa Resort
Okinawa, Onna, Yamada, son Kunigami-gun 3425-2
From $320 per night

ETIC Hotels Green Score: 9.5/10
What makes Renaissance Okinawa Resort sustainable?
– Renaissance Okinawa Resort encourages guests to re-use old sheets
– Started using towels that require 25% less drying time to combat the need to clean over 1800 towels/day during peak season (summer)
– Switched to LED lights, reducing energy consumption by around 80%
– Reduced Co2 emissions by 1,400 tons between 2010 – 2014!
– Planted 1,100 trees in the parking area to alleviate vehicle emissions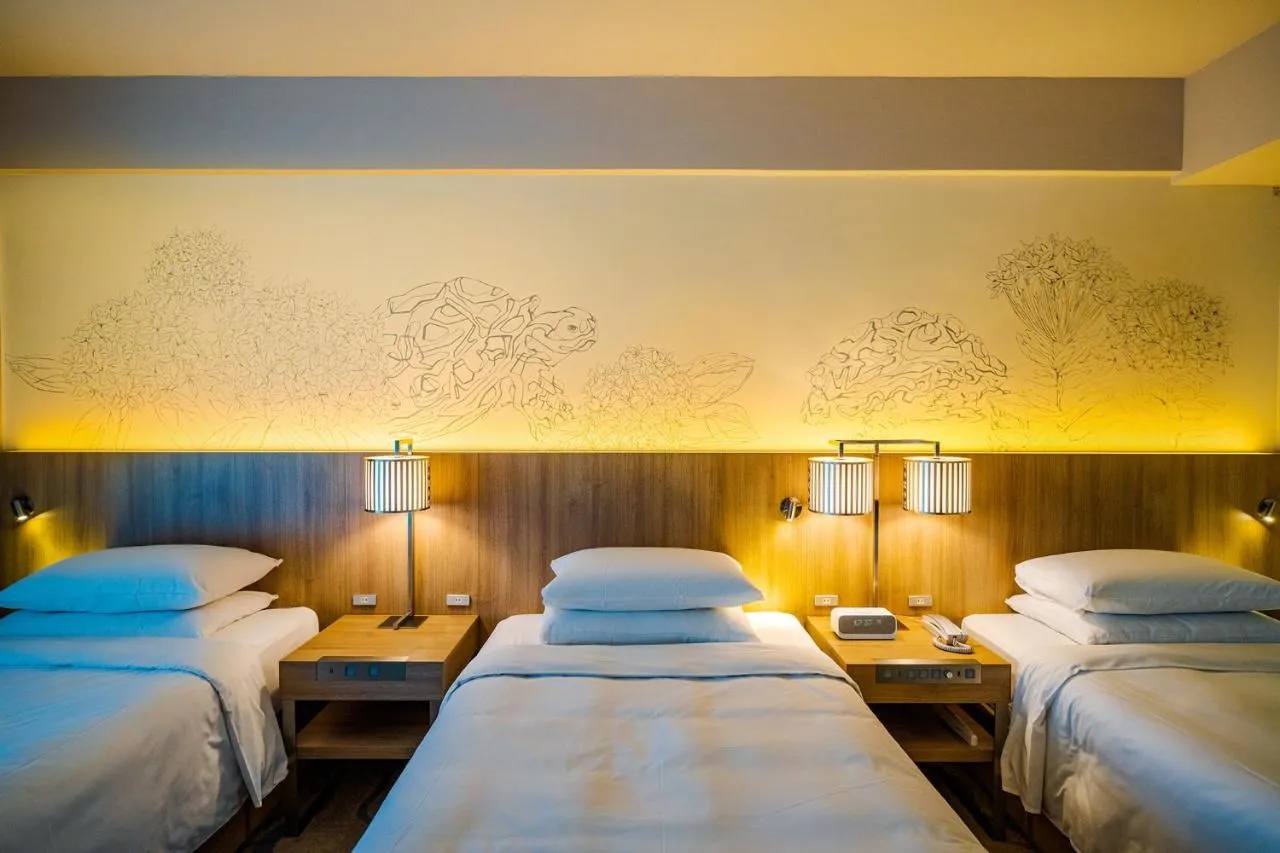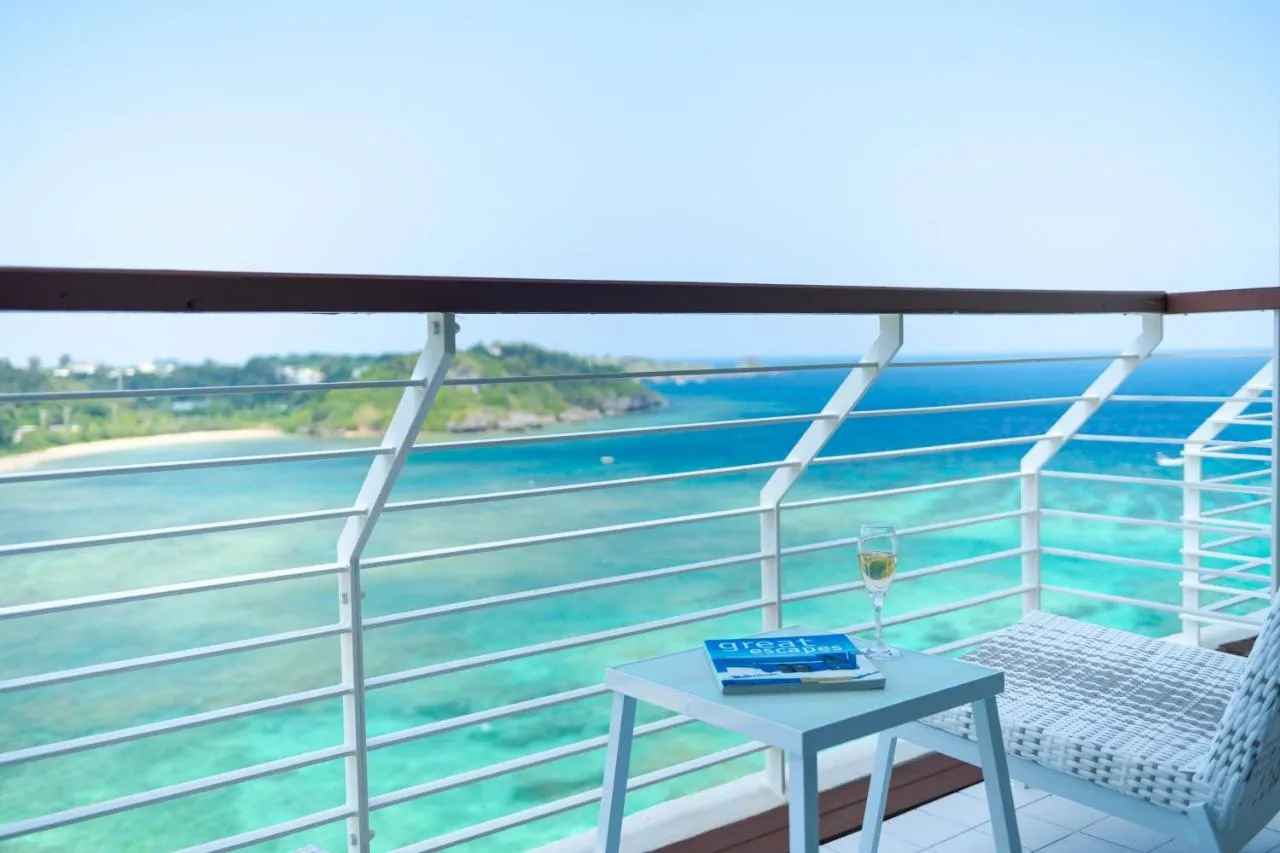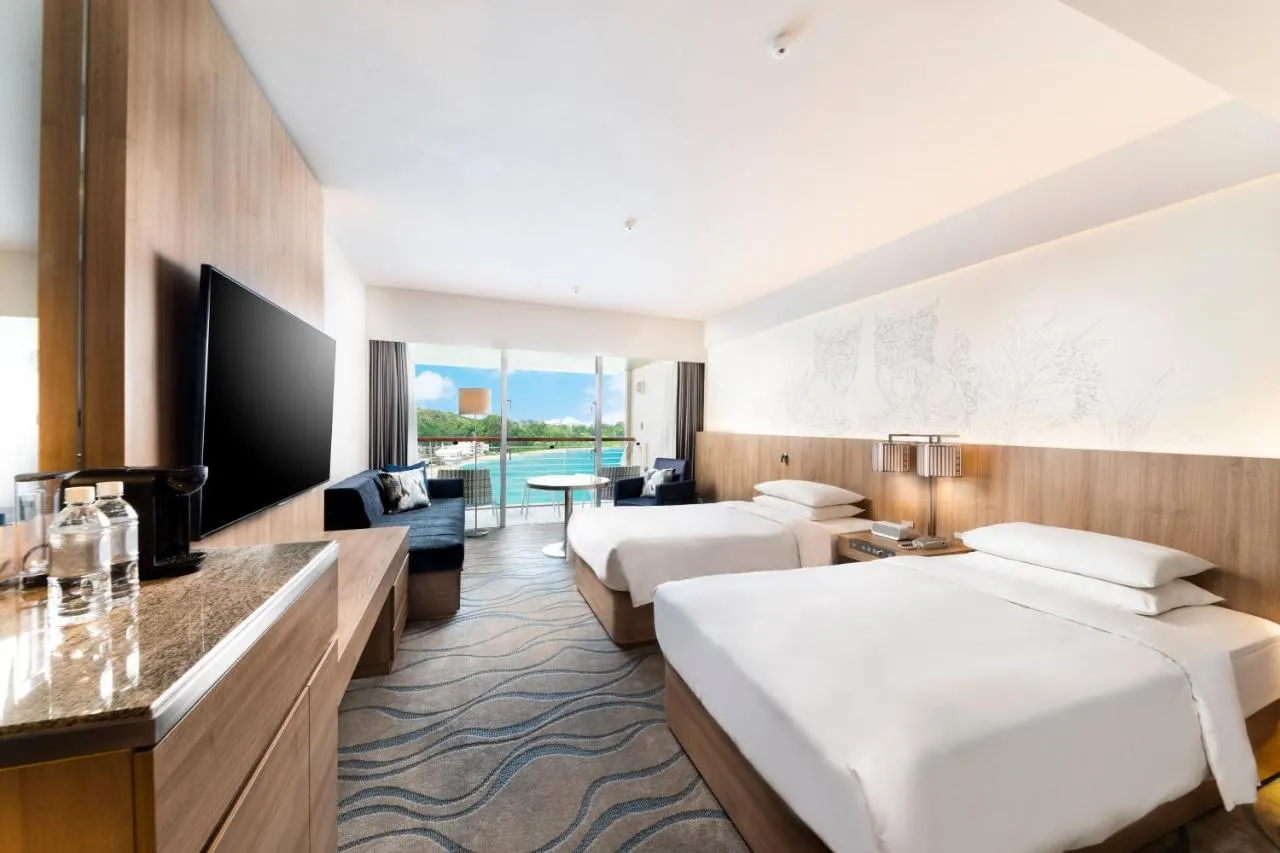 5. Shinagawa Prince Hotel
Takanawa, Minato City, Tokyo 108-8611, Japan
From $100 per night

ETIC Hotels Green Score: 9.5/10
What makes Shinagawa Prince Hotel sustainable?
In the last five years, the hotel has began selling natural mineral water straight from Mount Minamiuonuma-Hakkaisan.
It has also been working on a large solar farm project "Prince Energy Eco Farm Nango".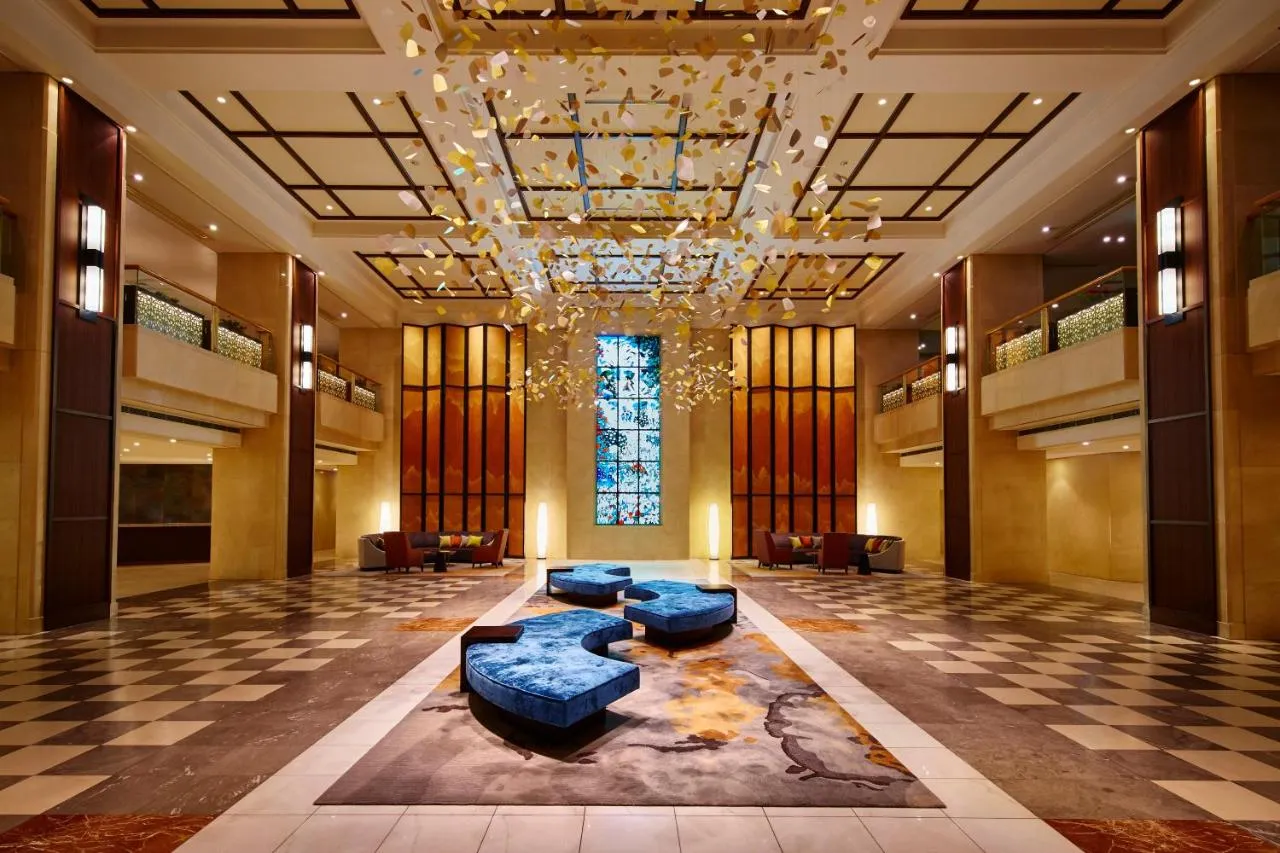 6. The Ritz-Carlton, Kyoto
Kyoto, Nakagyo-ku Kamogawa Nijo-ohashi Hotori, Japan
From $850 per night

ETIC Hotels Green Score: 9.5/10
What makes The Ritz-Carlton Kyoto sustainable?
Sustain. Protect. Experience. These are the principles that guide The Ritz-Carlton Environmental Responsibility strategy and goals, including:
further reducing energy and water consumption 20% by 2020 (Energy 20 percent per kWh/conditioned m2; Water 20 percent per occupied room. Baseline: 2007);
increasing local and organic dining options by partnering with local farmers, growers and seafood purveyors;
sourcing environmentally preferred products;
empowering our hotel development partners to build green hotels;
engaging and inspiring our employees and guests in conservation efforts.
We are focused on integrating environmental sustainability throughout our business, including architecture and construction, hotel operations, and procurement. A comprehensive set of initiatives and practices are in place, designed to reduce energy use, water consumption and waste, while database and monitoring systems help us to track consumption and monitor progress against goals.
7. Suiran, a Luxury Collection Hotel, Kyoto
Kyoto, Ukyo-ku Saga-Tenryuji Susukinobaba-cho 12 , Japan
From $600 per night

ETIC Hotels Green Score: 9.5/10
What makes Suiran Kyoto sustainable?
Our eco-sustainable hotel is committed to continuously revising its processes in order to adopt more environmentally friendly methods of providing its guests with the best possible service.
8. Trunk Hotel, Tokyo
Shibuya City, Tokyo 150-0001, Japan
From $250 per night

ETIC Hotels Green Score: 9.5/10
What makes Trunk Hotel Tokyo sustainable?
Destination and community
Invests a percentage of revenue back into community projects or sustainability projects
Tours and activities organised by local guides and businesses offered
Local artists are offered a platform to display their talents
Nature
Wild (non-domesticated) animals are not displayed/interacted with while captive on the property or harvested, consumed, or sold.
Green spaces such as gardens/rooftop gardens on the property
Bicycle rental
Water
Water-efficient toilets
Option to opt-out of daily room cleaning
Option to reuse towels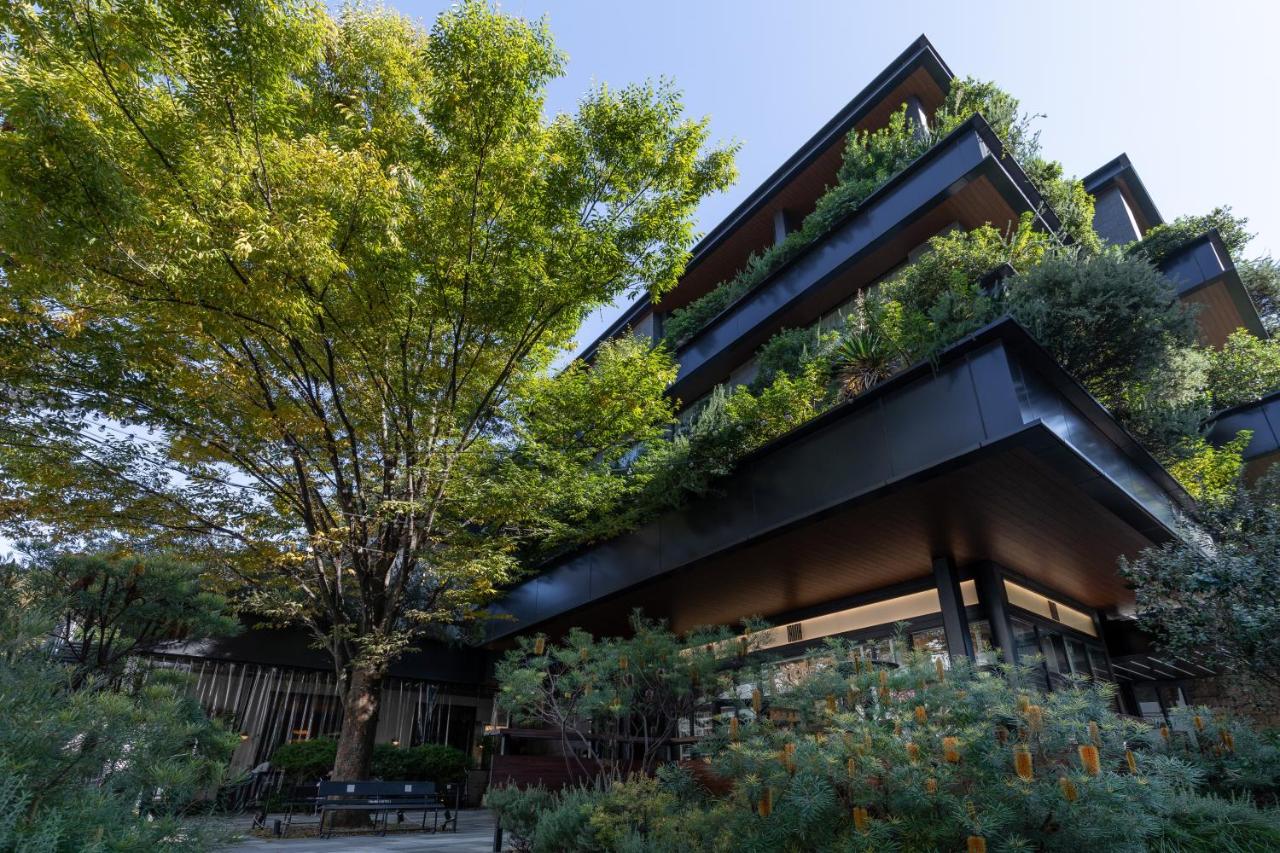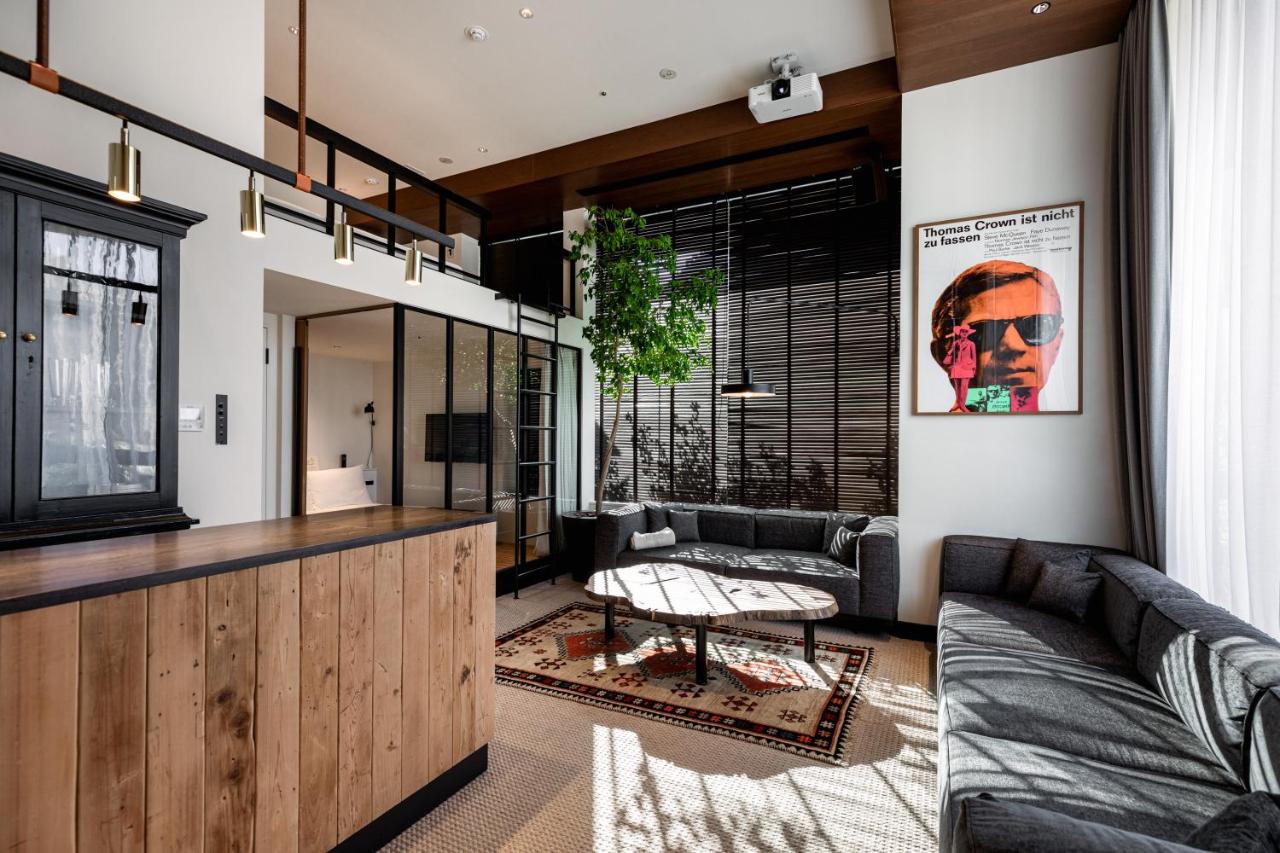 9. Mandarin Oriental Tokyo
Nihonbashimuromachi, Chuo City, Tokyo 103-8328, Japan
From $350 per night

ETIC Hotels Green Score: 9.5/10
What makes Mandarin Oriental Tokyo sustainable?
Mandarin Oriental Hotel Group is committed to contributing towards a more sustainable future; and here in Tokyo, we are dedicated to eliminating single-use plastic throughout the hotel.
The hotel's cooperation with 'Clean the World' since 2016 has benefited 11,700 people globally with either hygiene kits or sanitary necessities.
Fans of M.O. members can select their sustainability preferences in their member profile, and guests can easily indicate via an in-room green card, if they wish to reuse their towels and refresh their bed linens less frequently during their stay. By revamping its green card system, Mandarin Oriental, Tokyo has seen an increase in the number of guests opting to support the team's joint sustainability efforts.
Relaxation of the highest order takes centre stage at The Spa, a serene enclave on the 37th floor, with spectacular heat and water facilities. We believe that a healthy body helps an agile mind. In addition to our state-of-the-art fitness centre, we offer personal training, Pilates sessions and a series of Wellness Programmes as well as Yoga.
10. InterContinental – ANA Tokyo
Minato City, Tokyo 107-0052, Japan
From $80 per night

ETIC Hotels Green Score: 9.5/10
What makes InterContinental – ANA Tokyo sustainable?
Sustainability is as important to you as it is to our hotel.
ANA InterContinental Tokyo use the IHG Green Engage system, an innovative online environmental sustainability system that gives our hotels the means to measure and manage their impact on the environment. We reduce their energy, water and waste, and improve their impact on the environment.
ANA InterContinental Tokyo is proud to be the first hotel in Japan to participate in the evian Tree Planting Program a global initiative by evian®. This program ensures that for every 10 liters of evian® water consumed at our hotel, one tree will be planted. We are delighted to be able to support this cause as it demonstrates our commitment to the environment and to our brand-centric initiative, the IHG Green Engage System. Our hotel's recent attainment of Level 3 accreditation with Green Engage demonstrates our own vested interest in sustainbility. We encourage guests of our hotel and patrons of our restaurants and bars to join us in working towards a greener future for the world.