The 10 Most Sustainable Hotels in South America
For an Ethical and Sustainable Stay in South America
A Sustainability Ranking in partnership with ETIC Hotels
You're planning a trip to South America and you're trying to be as ethical and sustainable as possible?
niood lists you the 10 most sustainable hotels in South America:
1. Mashpi Lodge
Mashpi, Ecuador
From $1,000 per night

ETIC Hotels Green Score: 9.5/10
What makes Mashpi Lodge sustainable?
Mashpi Lodge was built using the latest techniques in sustainable construction, with much of the structure having been preassembled in Quito. It is designed to blend in perfectly with its natural environment, its glass walls making it virtually invisible at times. Stunningly contemporary and featuring modernist design and décor that mixes warm earth tones, steel, stone and glass in striking perspectives, Mashpi Lodge makes for a true cocoon of luxury in the middle of the forest.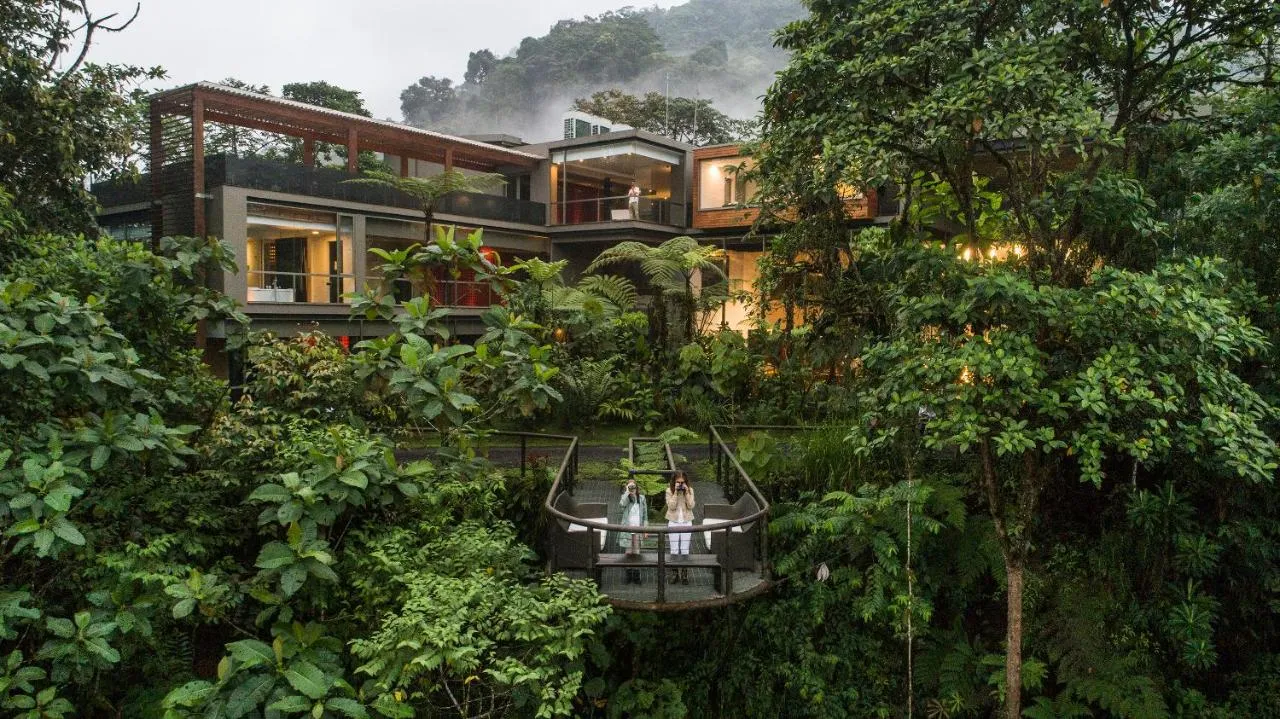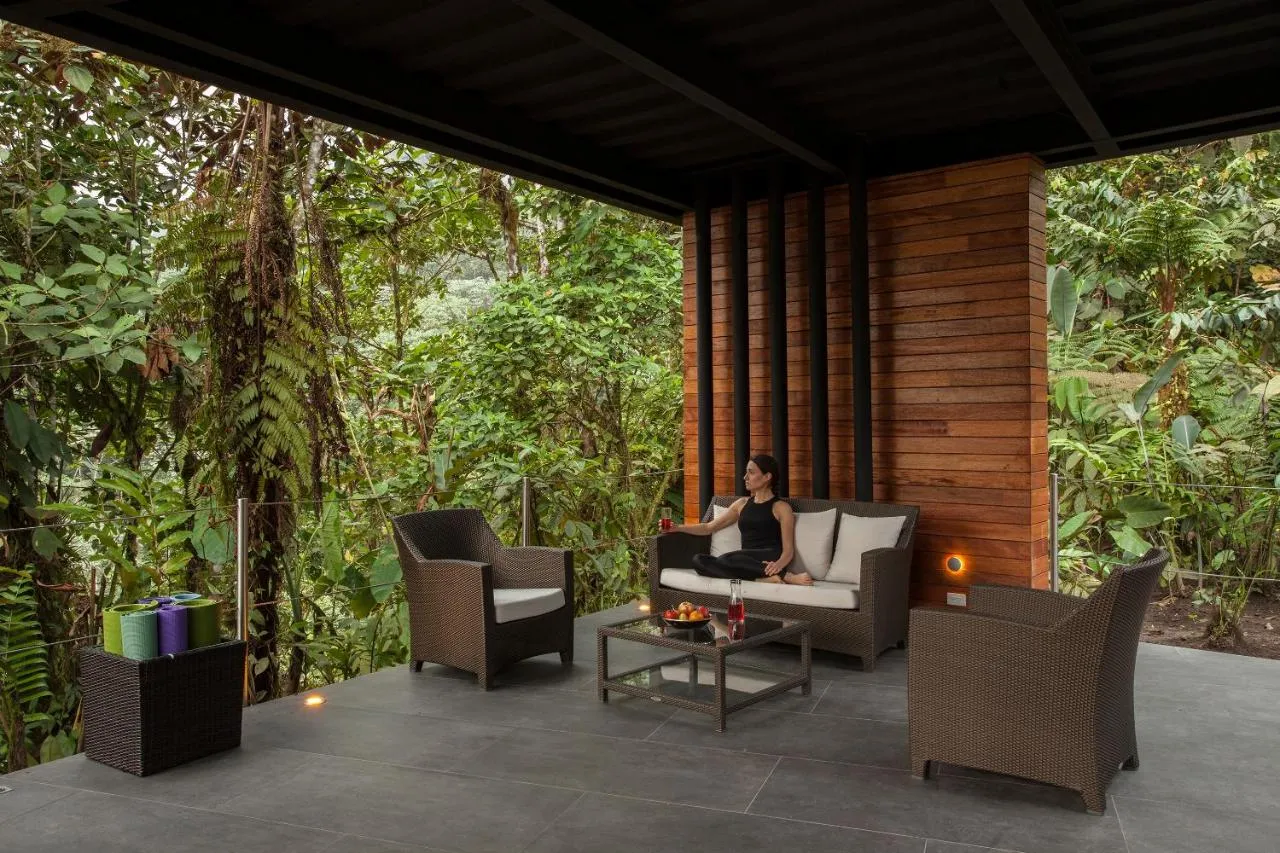 2. Finch Bay Eco Hotel, the Galapagos Islands
Puerto Ayora, Ecuador
From $500 per night

ETIC Hotels Green Score: 9.5/10
What makes Finch Bay Eco Hotel sustainable?
We are the only hotel in Puerto Ayora with its own water treatment plant.
We collect rainwater for purification and subsequent use.
We water the gardens at the coolest times of the day.
We constantly monitor our water system to avoid leaks – one drop per second in a pipe adds up to 2,650 gallons of water in a year! Please close all taps/faucets diligently.
We have introduced energy-saving measures such as solar panels, LED light bulbs, movement sensors and more efficient electrical appliances, following an audit by the Ecuadorian Ministry of Energy.
We have improved insulation in all our rooms to keep cold air inside. We kindly ask you to open and shut your door quickly (if you've used air-conditioning to cool the inside) and to set your air-conditioning unit a few degrees warmer than you might do at home, in order to save electricity.
We have installed solar panels which save about 50 to 70% of the energy required to heat water.
We classify our waste and recycle items such as glass, plastic, paper and cardboard. Organic waste is used for composting. Please help us to classify waste correctly.
We grow as many fruit and vegetables as we can in our own organic garden in order to reduce our carbon footprint, both by bringing in less produce and by using our home-made compost as an input.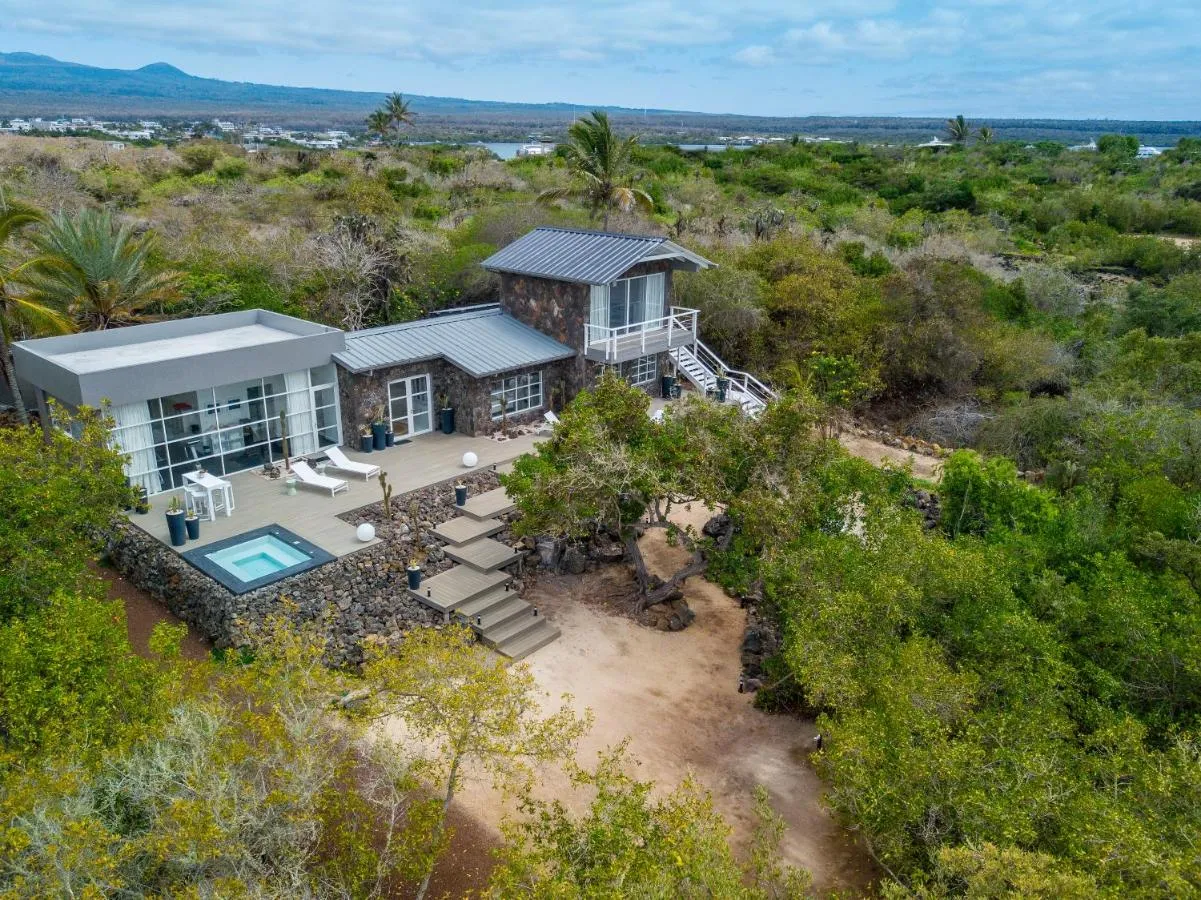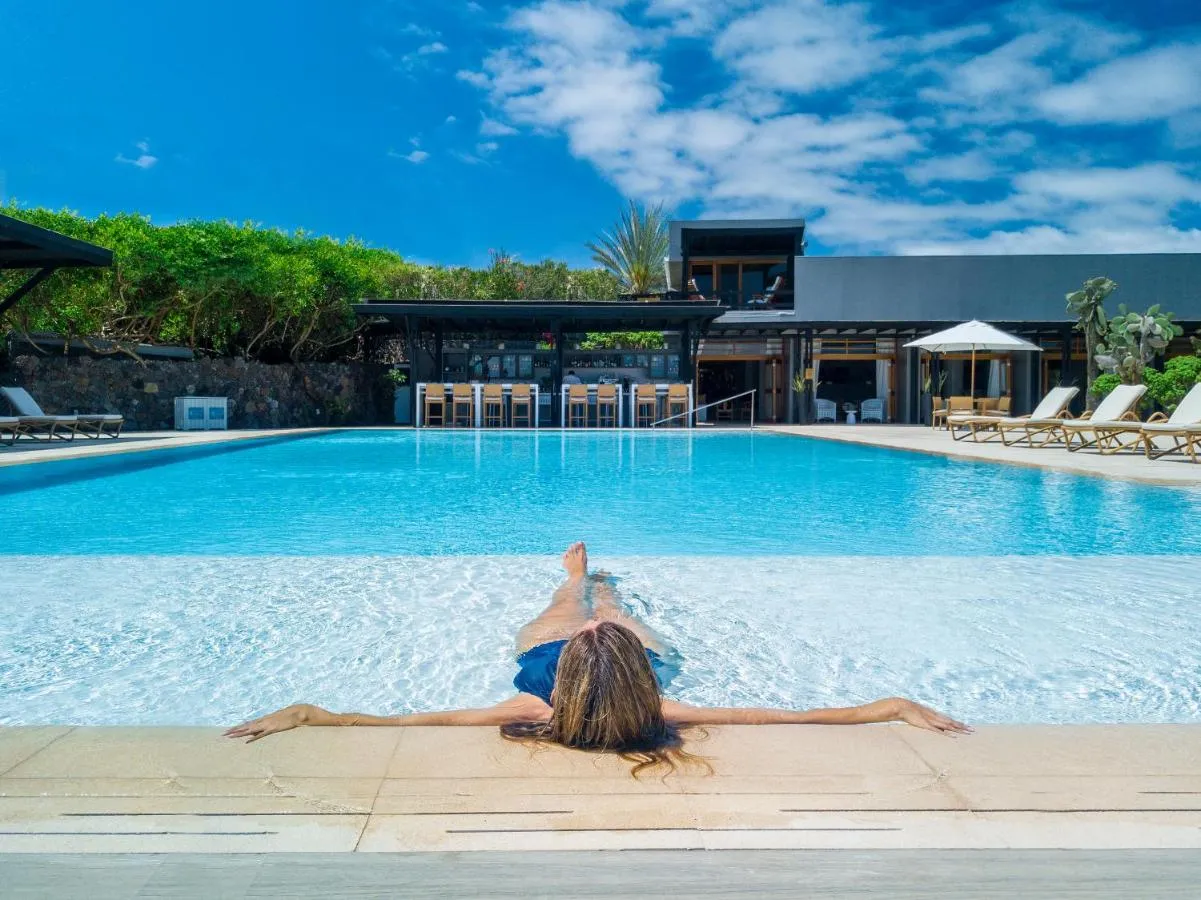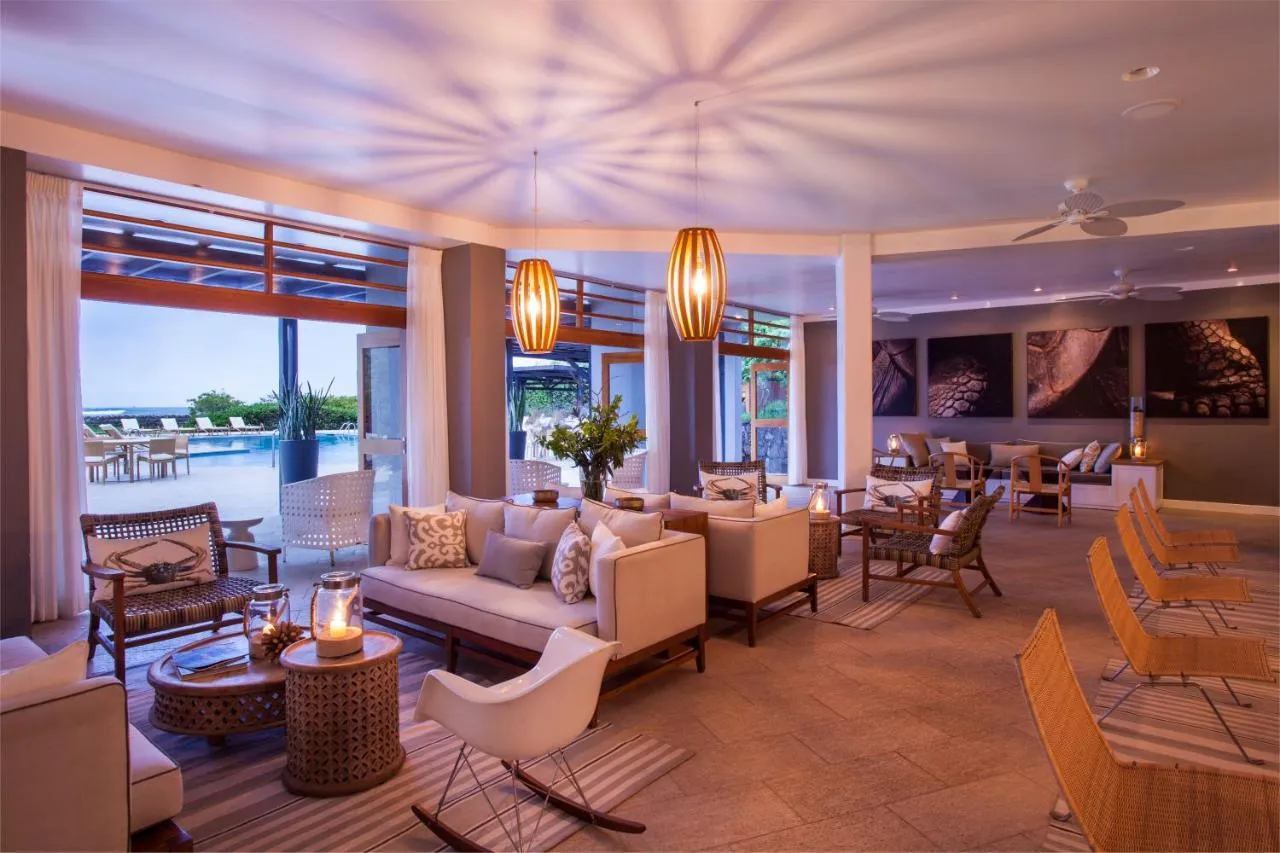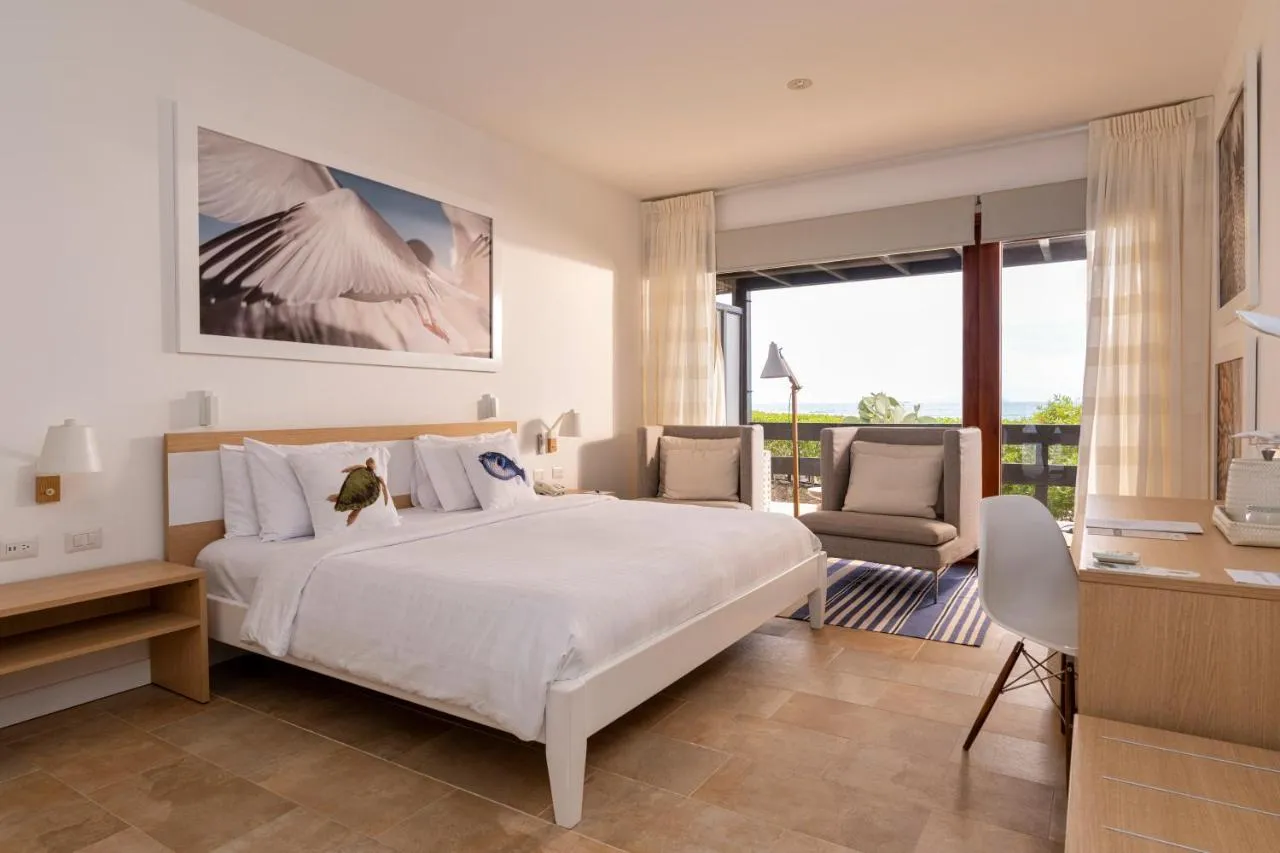 3. Inkaterra Machu Picchu Pueblo
Aguas Calientes, Peru
From $500 per night

ETIC Hotels Green Score: 9.5/10
What makes Inkaterra Machu Picchu Pueblo sustainable?
Usage of environmentally friendly products, maintenance and good communication with suppliers
Efficient usage of energy and water, and provision of adequate waste treatment
Development of continuous improvement in our management and process controls by minimizing negative impacts.
Identification of the positive and negative effects generated by human action
Offset the greenhouse gas emissions generated by the organization's operations in order to be carbon neutral.
Being a replicable business model of low initial cost and high positive impact on local populations
Belief that conservation is achieved through the sustainable use of natural resources
Development of strategies to protect and restore ecosystems
Encouragement of the development of local communities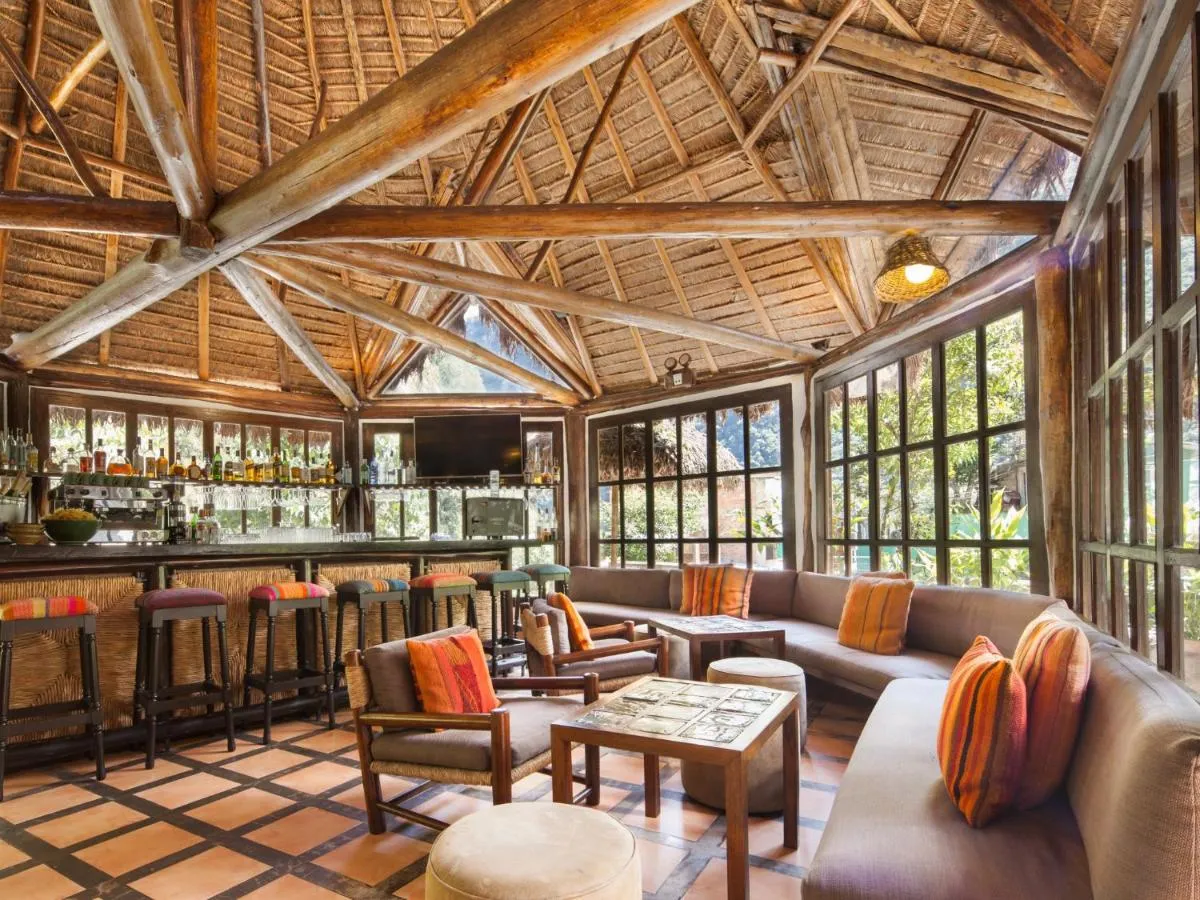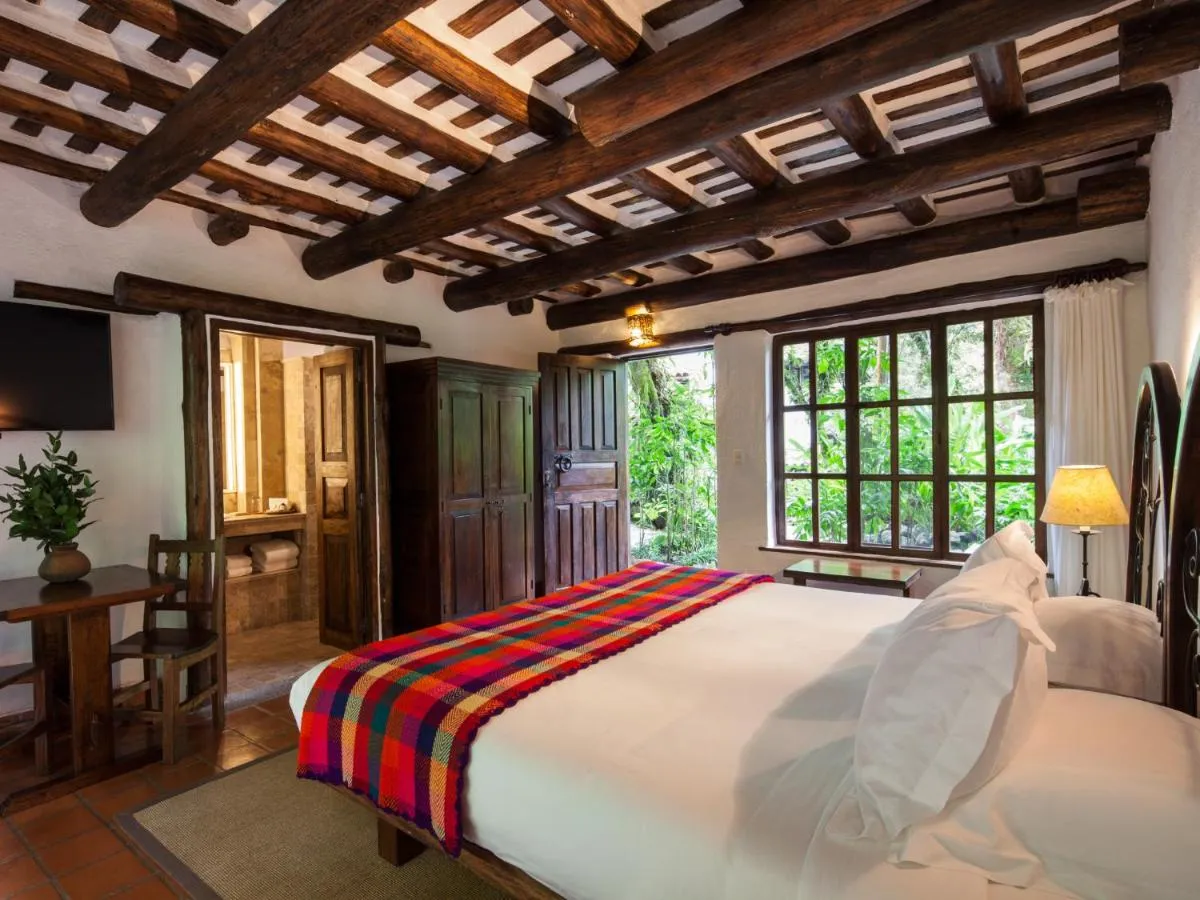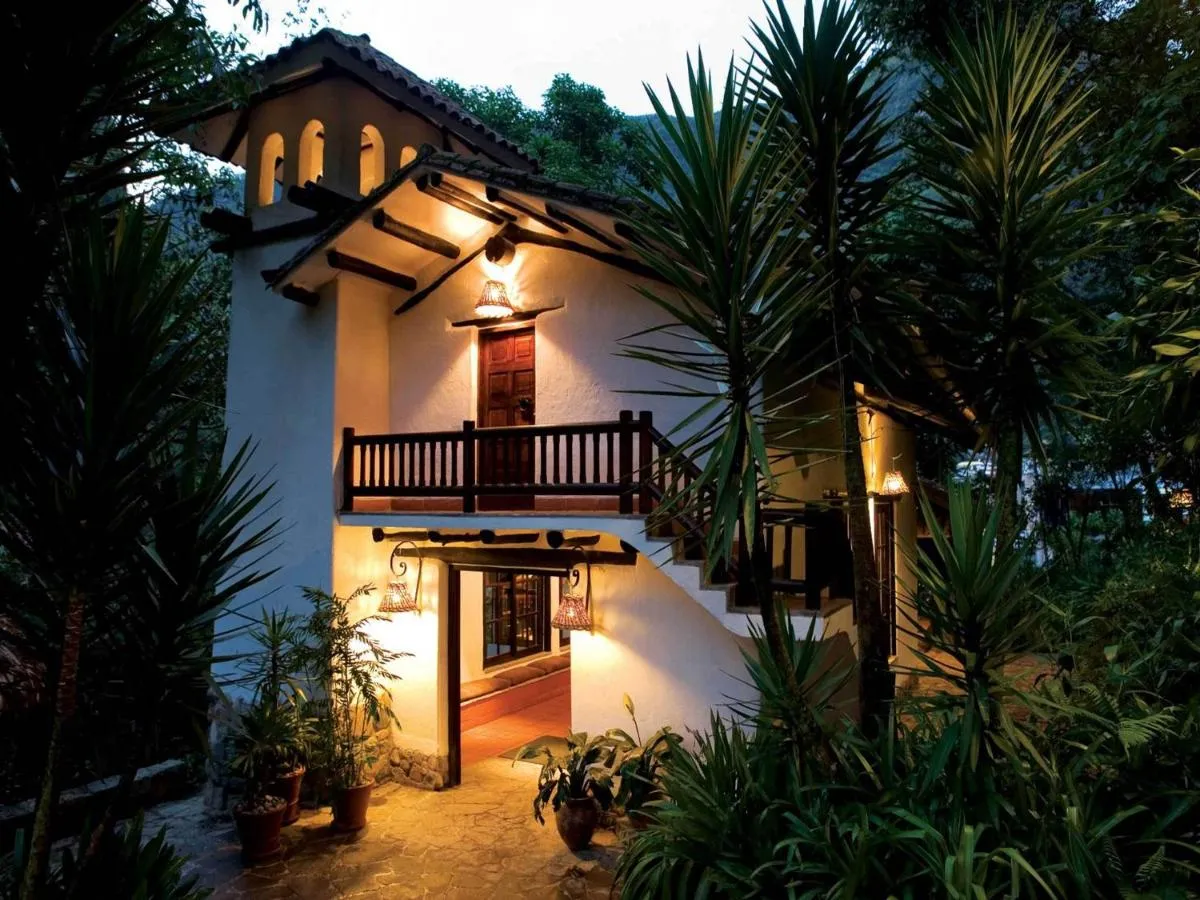 4. Yacutinga Lodge
Andresito, Argentina
From $150 per night

ETIC Hotels Green Score: 9.5/10
What makes Yacutinga Lodge sustainable?
Amongst the green, the lodge is a comfortable shelter in complete harmony with the environment. The buildings, with soft, rounded lines, accompanied by natural terrain slopes, blend in perfectly with the environment.
Materials collected from the site, such as rocks and fallen trees were included in the design, strengthening the conservation philosophy of the enterprise.
Those who want to live this experience, participate in a diversity of activities guided by ecologists and Yoga Professors. Our environmental guides have a high level of training in the interpretation of nature and its processes.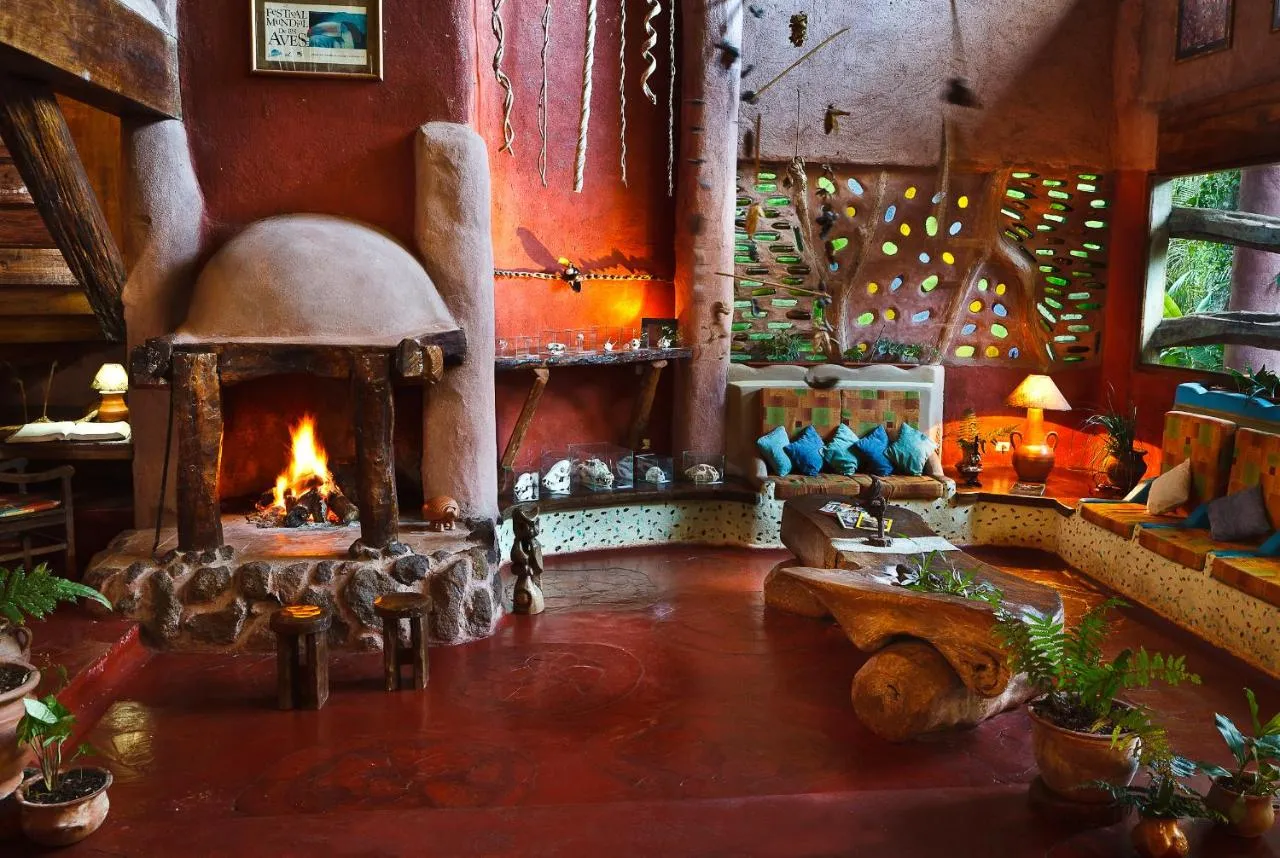 5. Titilaka Eco Lodge
Lake Titicaca, Peru
From $1,200 per night

ETIC Hotels Green Score: 9.5/10
What makes Titilaka Eco Lodge sustainable?
Respecting the natural environment is central to Titilaka's mission and they have a deep commitment to eco-practices . The lodge inherently has a small ecological footprint. In Addition the following measures are adhered to reduce it even further:
Separate all our trash to recycle as much as possible. By doing so, they also hope to encourage suppliers, contractors, and neighbouring
communities to also adopt this important practice.
Recycle used water from Titilaka for irrigation around the lodge.
Staff also clean up the area around the lodge, including local lake beaches.
The Lodge sources local ingredients as much as possible, thus minimising the food miles of the meals they serve.
6. Kiaroa Luxury Resort
Bahia, Brazil
From $1,000 per night

ETIC Hotels Green Score: 9.5/10
What makes Kiaroa Luxury Resort sustainable?
The Resort is an ecological sanctuary without giving up an exclusive service in the amazing scenery of the Marau Peninsula, in southern Bahia.
Its 240,000 meters square are in total harmony with nature, with artifacts, furniture and decor piece produced by local crafts and use of wood from reforestation areas. There are only 2.8% of the land in building area. In addition, some actions were designed solely for the purpose of preserving. The energy used in water heating is from solar, water is treated in a proper season; waste treatment is done through septic tanks with anaerobic filters, following the rules of ABNT, the bedding is washed in Salvador, for preserve the resources of the region, the electrical wiring is underground to avoid interference in the fauna and flora. Kiaroa is an APA (Environmental Protection Area), was built entirely according to government standards for sustainability and makes sure to take advantage of the local workforce and train their teams with ecological awareness programs.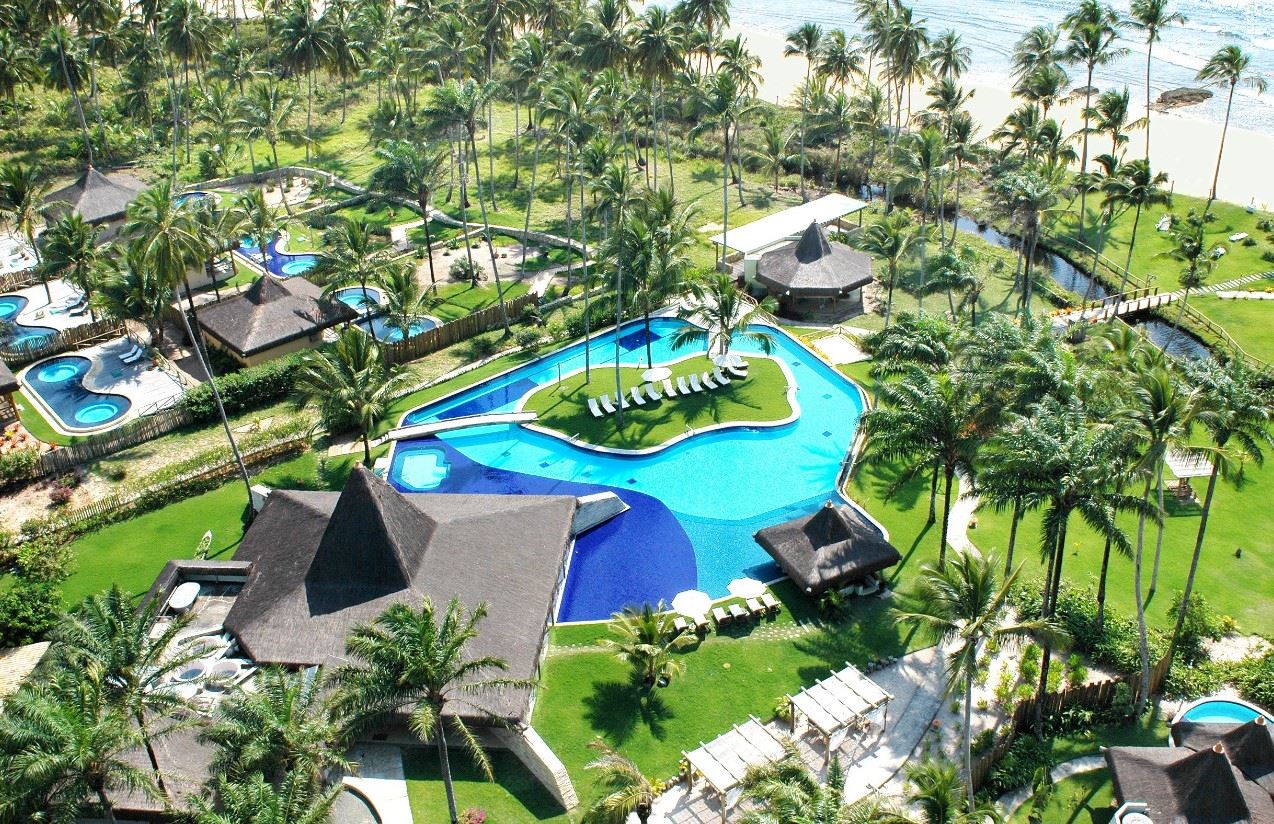 7. Butterfly House
Bahia, Brazil
From $800 per night

ETIC Hotels Green Score: 9.5/10
What makes Butterfly House sustainable?
Water
– Option to opt-out of daily room cleaning
– Option to reuse towels
Nature
– Green spaces such as gardens/rooftop gardens on the property
– Bicycle rental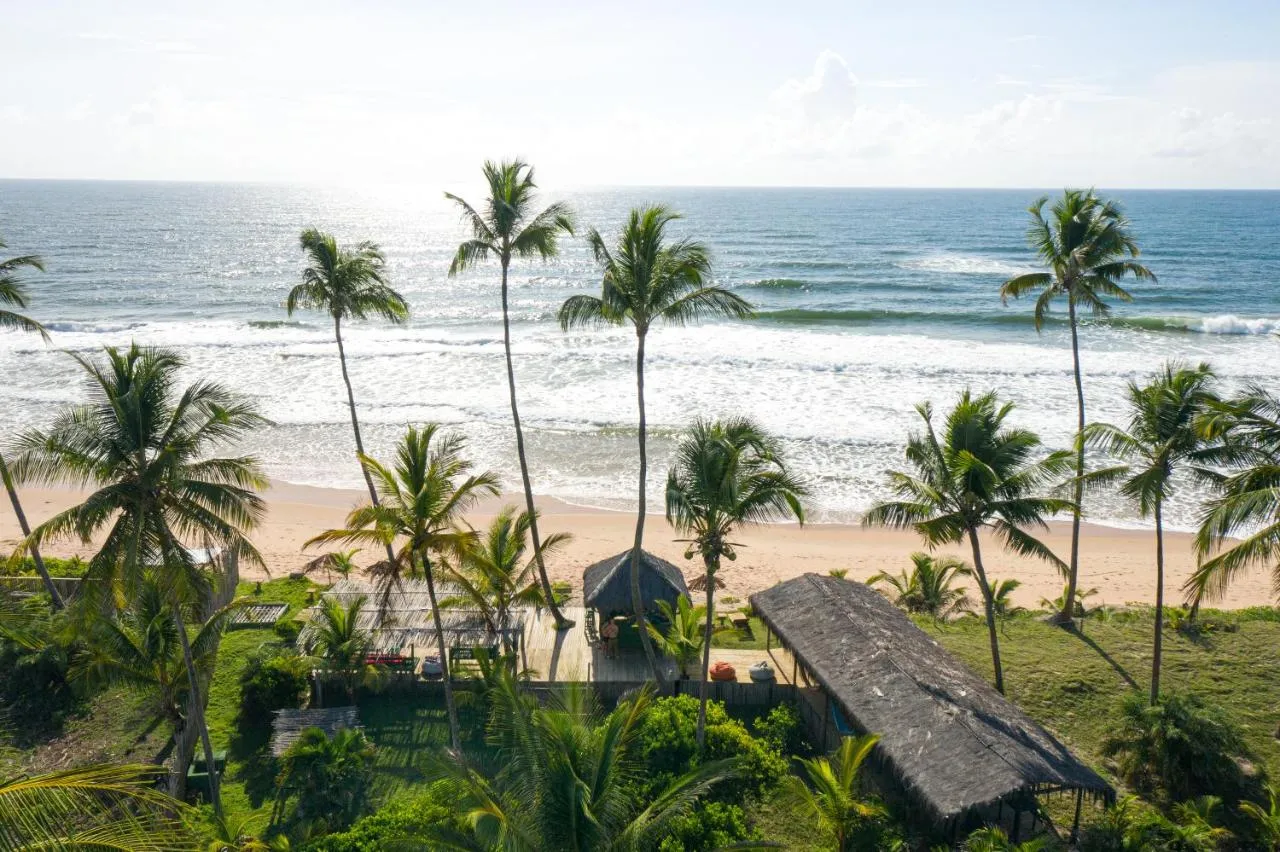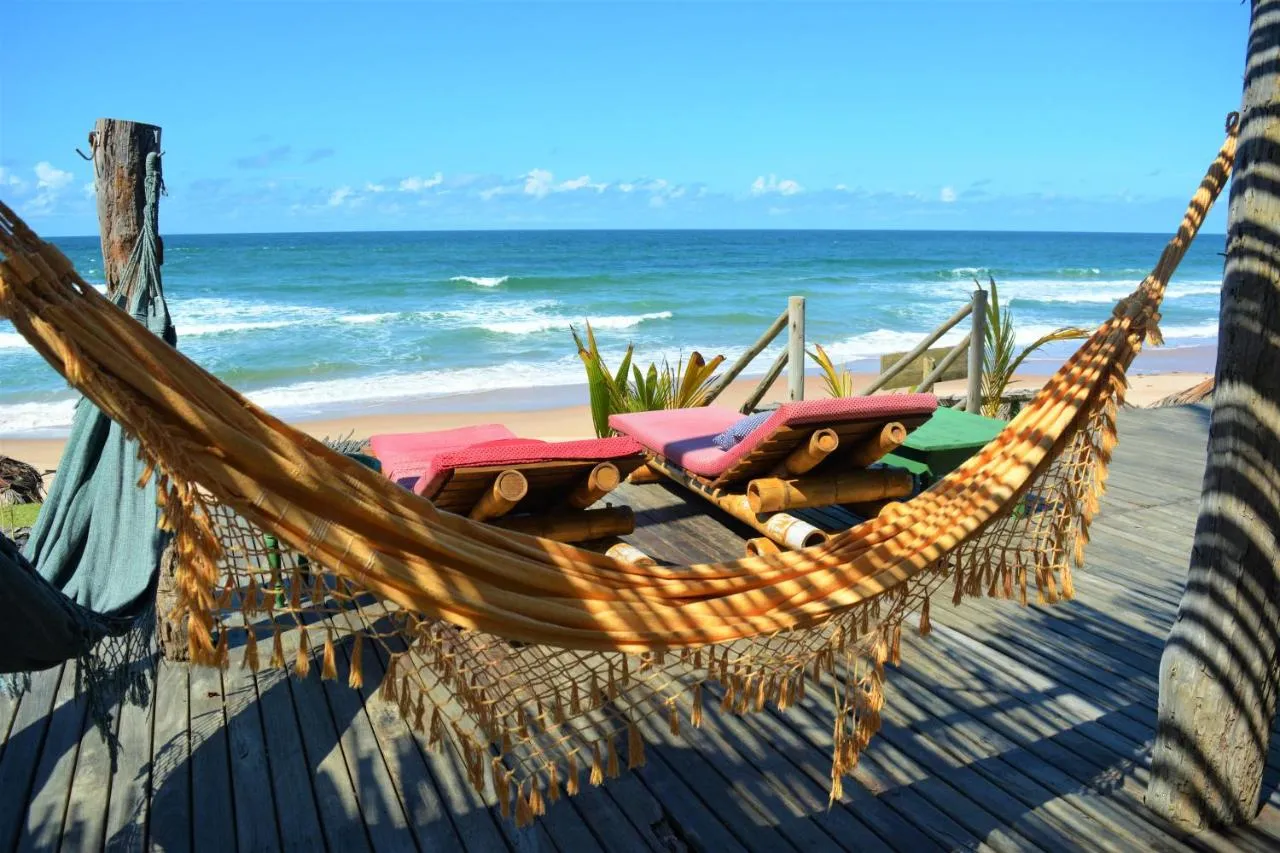 8. Tierra Atacama
Antofagasta, Chile
From $800 per night

ETIC Hotels Green Score: 9.5/10
What makes Tierra Atacama sustainable?
Tierra Atacama one of the first hotels in South America to produce solar-powered electricity, with a hybrid system that meets the hotel´s daily energy demand. With the help of the German company, KRAFTWERK, 588 photovoltaic panels were installed, as well as five invertors and a bank of high-efficiency, ion-lithium batteries – QINOUS. The panels use a high-tech energy management system, that allows communication between photovoltaic panels and diesel generators, the energy generated by our solar plant meets almost half of our daily needs. Thanks to the solar plant, Tierra Atacama avoids burning almost 100,000 liters of fossil fuels annually, reducing the carbon footprint by over 240 tons of CO₂ every year.
Every day, 100 percent of the water at Tierra Atacama is extracted from our own well, to avoid tapping into the townspeople´s supply. The water is then treated by a reverse osmosis plant, enabling us to provide our own water to the hotel. On top of this, we maximize this precious resource through our onsite treatment plant, which means we reuse the grey water for irrigation, reviving arable land. That land, which had been abandoned for more than 30 years, has now transformed into gardens brimming with native species over six lush hectares.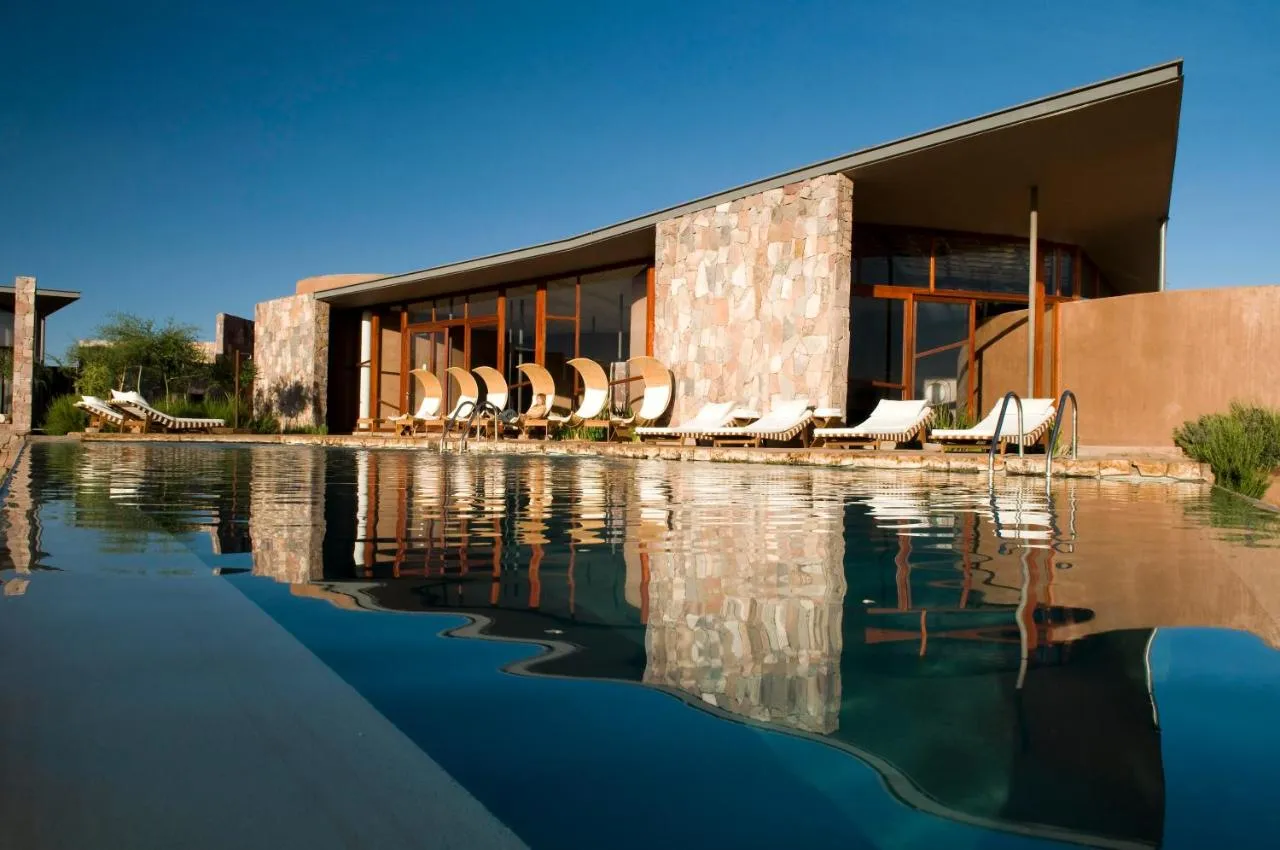 9. Pacuare Lodge
Limón, Costa Rica
From $1,000 per night

ETIC Hotels Green Score: 9.5/10
What makes Pacuare Lodge sustainable?
The Pacuare Lodge was built with minimal impact on the surrounding forest and river. No trees were cut to accommodate the bungalows and main lodge; our buildings use lumber from a reforestation project run by small farmers. The thatch roofs were made by local Cabécar Indians in their traditional style using palm leaves collected in our forest reserve.
Bungalows are illuminated with lanterns and candles and what little electricity used at the lodge is clean energy generated by a turbine in a nearby stream.
The lodge's bathrooms are equipped with biodegradable soap and shampoo and the water for their showers is solar heated. All the lodge's wastewater flows into state-of-the-art septic systems to avoid pollution of the nearby river.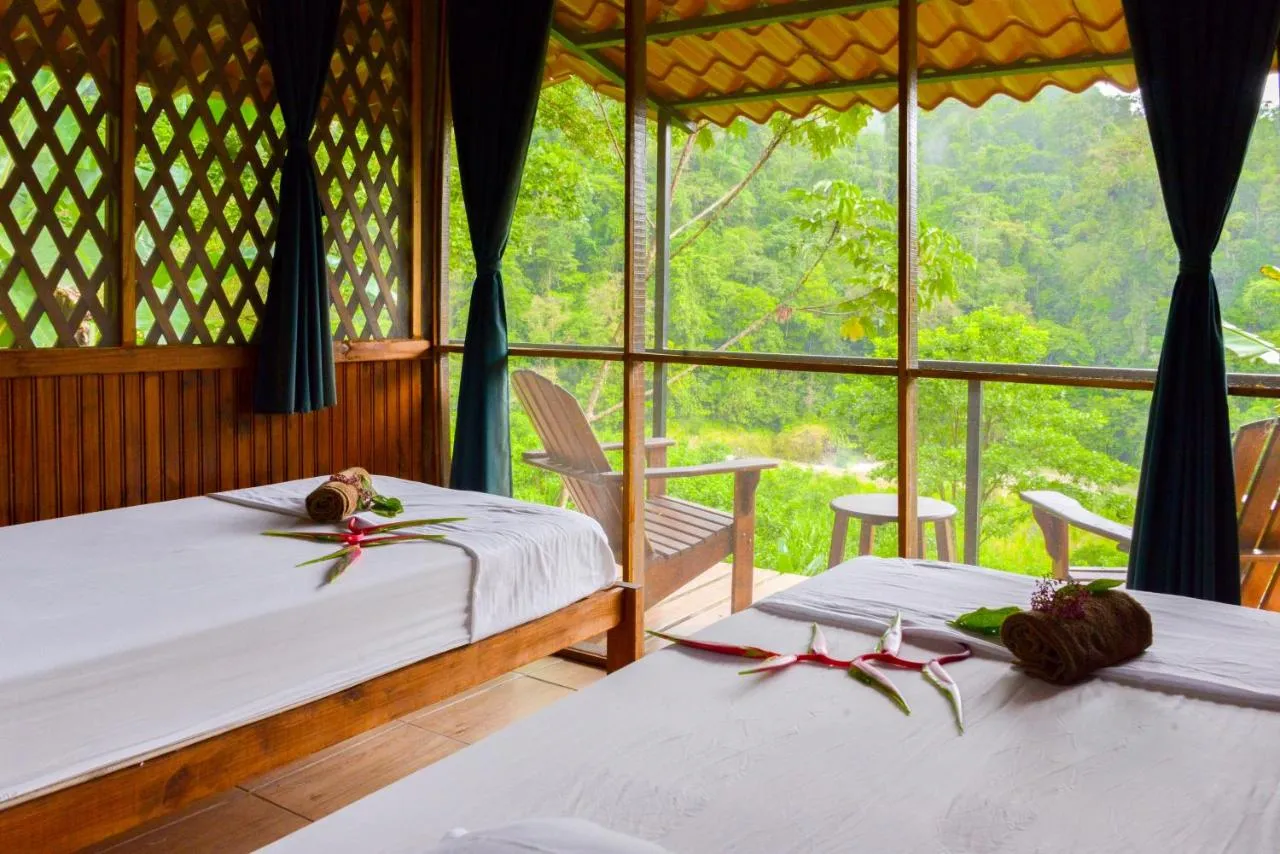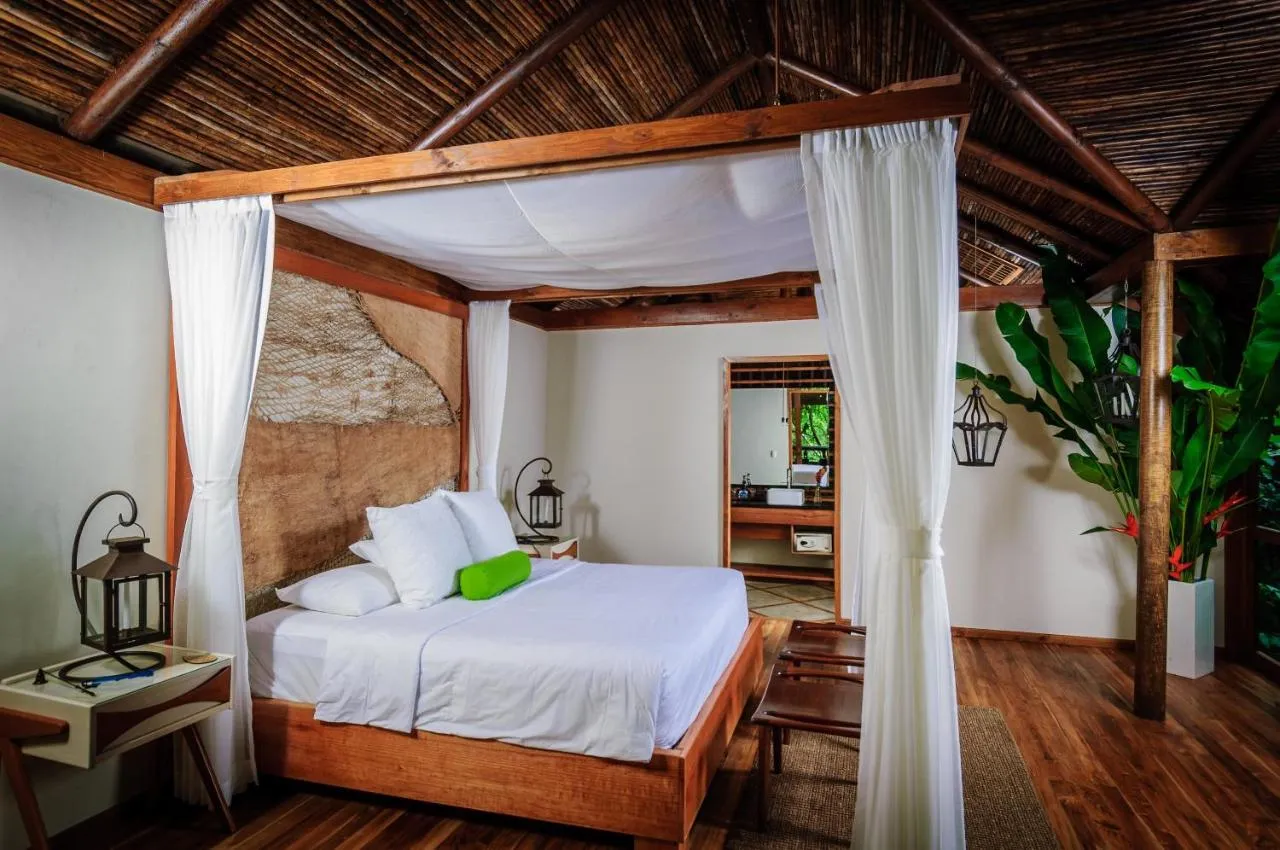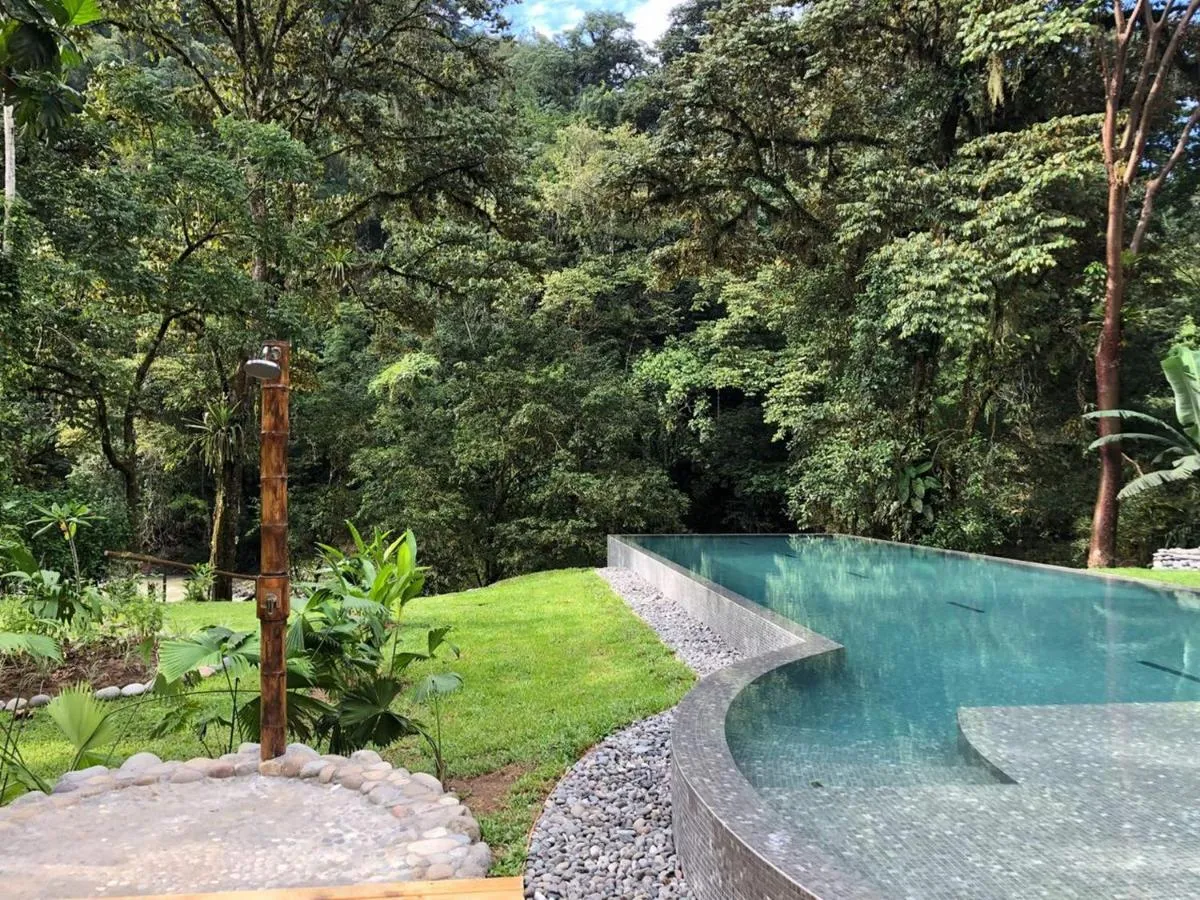 10. Cristalino Lodge
Alta Floresta
From $1,000 per night

ETIC Hotels Green Score: 9.5/10
What makes Cristalino Lodge sustainable?
It provides a touch that sharpens the senses to appreciation of the simple and beautiful things in life, which are manifest here in all their splendor, from the seemingly endless forest stretching away into the distance to the star-filled night sky, the soothing sound of the river, the quiet of the middle of the night, the Amazon rain and the jungle scents. And this feeling of well-being can also be enjoyed in the comfort of the bungalows, where the accommodation ensures a cozy night's rest and makes use of sustainable practices such as a natural ventilation system, solar water heating and the treatment of biological waste.
In addition to responsible tourism, the Cristalino Lodge plays an important role in environmental conservation, through the Cristalino Private National Heritage Reserve (RPPN), as well as performing a valuable social function through various activities in the region devoted to education, research and conservation, organized and run through the Cristalino Foundation. This is all part of who we are, continually thinking about how to bring you and nature closer together.