The 10 Most Sustainable Hotels in the Philippines
For an Ethical and Sustainable Stay in the Philippines.
A Sustainability Ranking in partnership with ETIC Hotels
You're planning a trip to the Philippines and you're trying to be as ethical and sustainable as possible?
niood lists you the 10 most sustainable hotels in the Philippines:
1. Iris Island Eco Resort
Sulu Sea, Davao City, Davao del Sur, Philippines
From $140 per night

ETIC Hotels Green Score: 9.5/10
What makes Iris Island Eco Resort sustainable?
RENEWABLE ENERGY
Each building and villa on the island has their own solar energy power source, including solar panels, batteries, charge controllers, and battery monitors. Aiming at our commitment to become a carbon neutral island, we do not use a generator to charge up batteries. Currently we only use a generator a few hours a day to run the water pump but future plans will implement a solar energy water pump station. Path lighting around the island and pier lighting utilizes special solar lights that incorporate in their body a solar panel, battery and detectors that allow the light to turn on at night and shut off during the day. There is no over or underground wiring at all on the island.
ENVIRONMENTAL WASTE REDUCTION
To reduce environmental waste, we have enacted several projects on the island including:
We do not sell any water or soft drinks in plastic bottles or plastic cups
We do not use any plastic cutlery
We make our own bamboo straws
All cans from soft drinks and foods are sold and recycled
We compost all kitchen scraps in special rotating composters
We use only composting toilets on the island
We do not burn any plastics
COMPOSTING
We utilize a special rotating composter for all kitchen scraps which we use for fertilizing plants.
We use composting toilets throughout the island.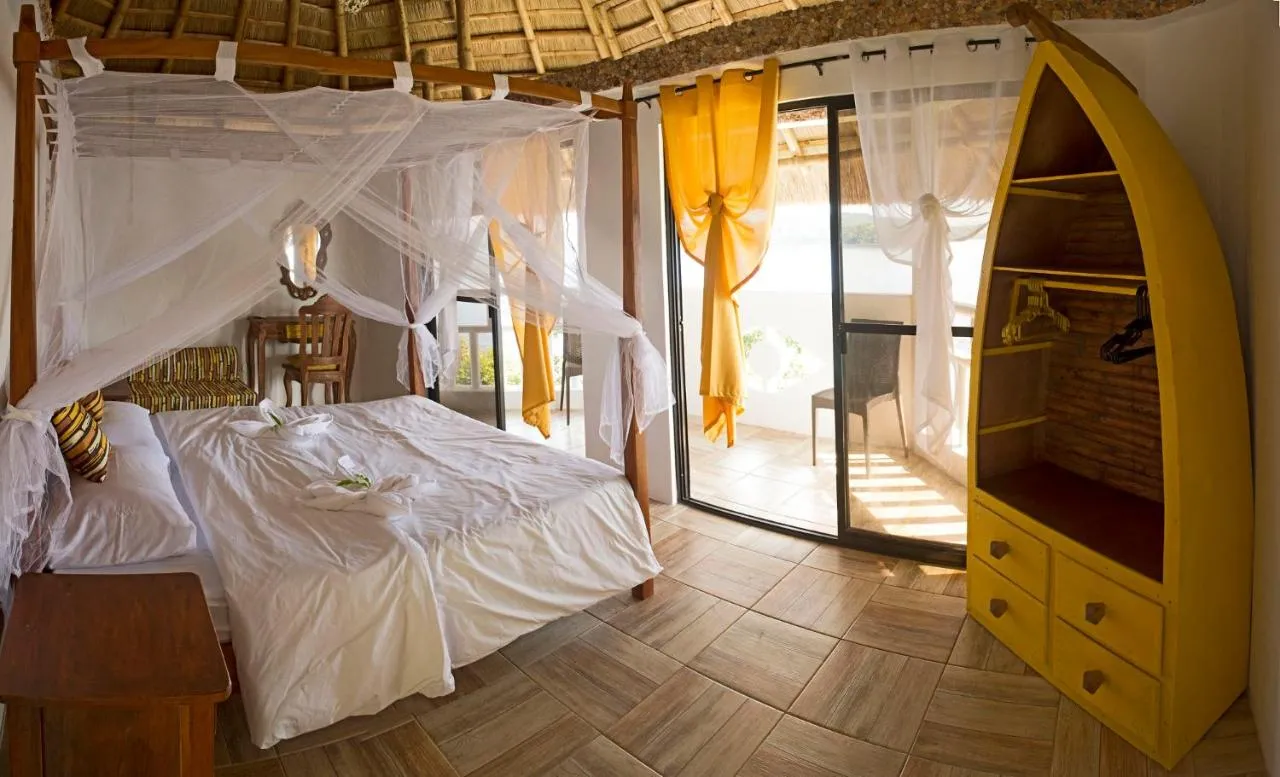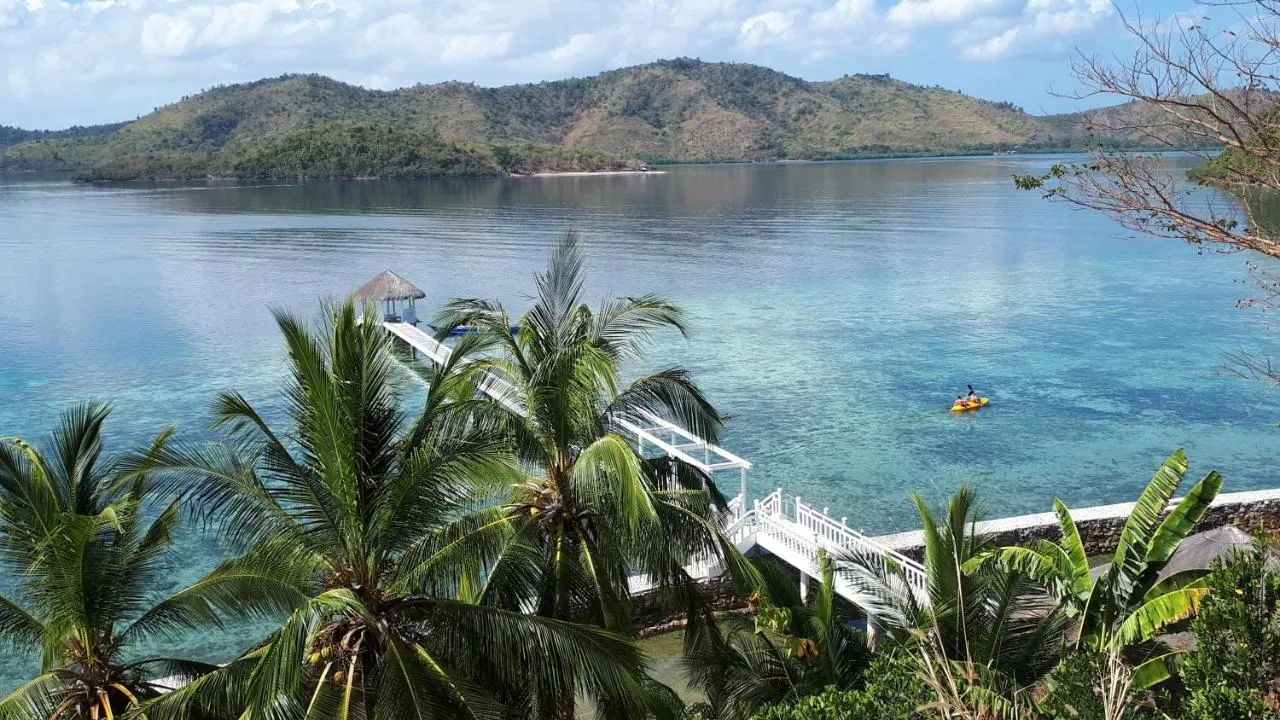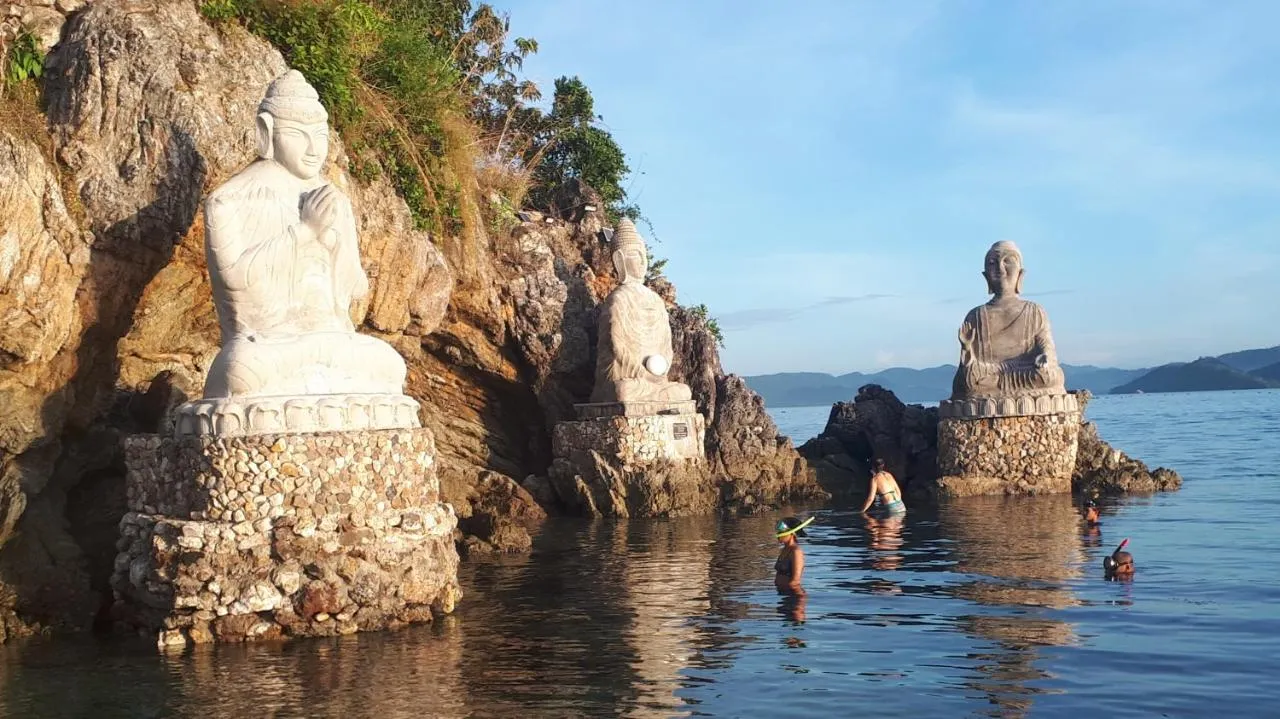 2. El Nido Resorts Miniloc Island
Miniloc Island, El Nido, 5313 Palawan, Philippines
From $100 per night

ETIC Hotels Green Score: 9.5/10
What makes El Nido Resorts Miniloc Island sustainable?
Sewage Treatment Plant
El Nido Resorts operates a state-of-the-art sewage treatment plant (STP) combined with native reed bed filters. This ensures that no raw sewage and grey water are discharged into sea. Treated water is utilized in flushing toilets, watering the plants, and supplying fire hydrants. This directly reduces consumption of water, which otherwise have to be produced through energy-intensive desalination processes or sourced in the region's water sources.
Materials Recovery Facility
Solid wastes go through strict segregation before reaching the resort's full cycle materials recovery facility (MRF). The MRF receives recyclable and organic wastes from the resorts and is looked after by the Garden Department. After segregation, the recyclable waste is stored in holding bins for pick-up by a local junk shop dealer for recycling, while the organic waste is composted onsite and later packed for use in the resort gardens or organic farms in El Nido mainland. Recognizing the negative impact of using non-recyclable wastes, El Nido Resorts implemented a refillable drinking water system in 2008 to try to eliminate the purchase of bottled waters during activities. The Kitchen Department also implemented its own refilling system, whereas instead of buying cooking oils in new containers, they just send the old containers to the supplier for a refill.
Water Conservation
El Nido Resorts operates a rainwater catchment system to capture, filter, and store rainwater for use in the guest rooms and staff quarters. Water saving devices such as low-flow showerheads and low-flush toilets are also in place.
Desalination Plant
There is a very limited supply of fresh water in island resorts. El Nido Resorts operates a desalination plant to convert salt water into fresh water suitable for human consumption. The desalination plant enables us to avoid depleting mainland water sources and competing with local communities for water supply.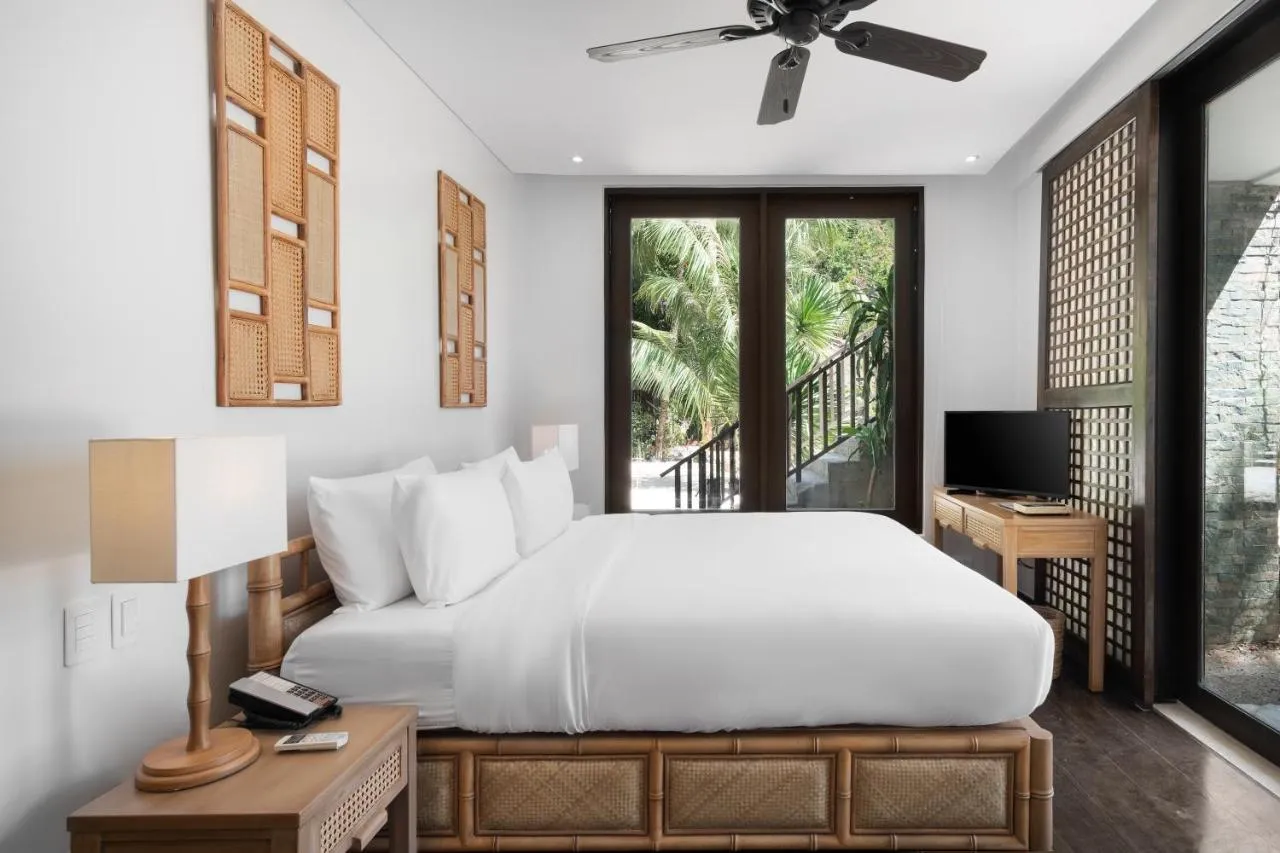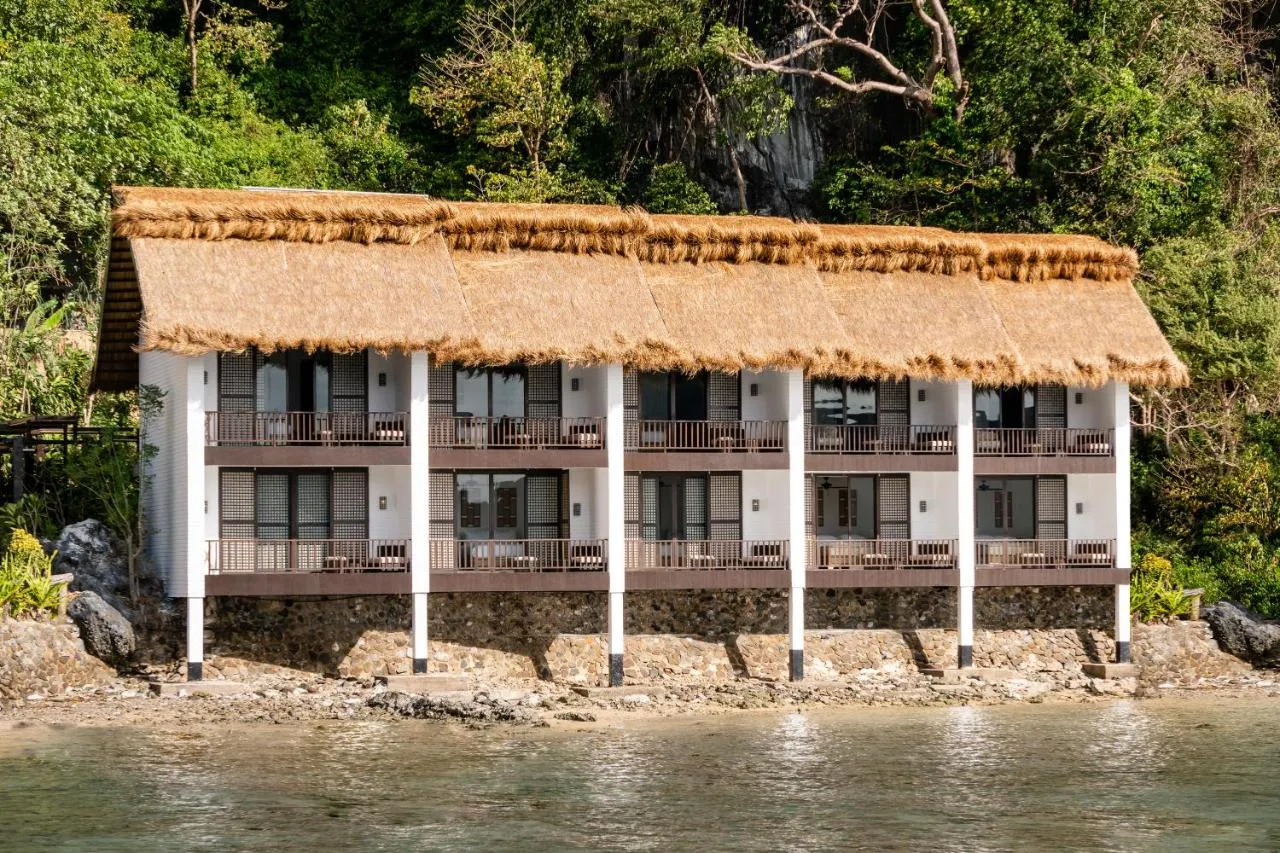 3. Atmosphere Resorts and Spa

Maayong Tubig, National Road, Dauin, 6217 Negros Oriental, Philippines

From $200 per night

ETIC Hotels Green Score: 9.5/10
What makes Atmosphere Resorts and Spa sustainable?
In 2019 we joined Mission 2020, an online platform created by Fourth Element, for dive organisations around the world to publicly pledge to do something positive for the environment by World Oceans Day 2020 (8th June). We pledged;
"At Atmosphere Resorts & Spa, we have already made great strides in limiting our environmental impact. By World Oceans Day 2020, we pledge to have eliminated front of house single-use plastics and will continue to expand our sustainability and awareness raising efforts with our guests, suppliers and local community."
This has led us to create single-use plastic free minibars, tea and coffee making facilities, as well as toiletries. We do not provide plastic straws or toothbrushes, instead offering natural bamboo alternatives. No plastic water or soda bottles are available on site, guests are provided with reusable aluminium bottles on arrival, and large refillable water containers within their rooms.
Taking environmental ownership of our beach and house reef with regular clean-ups involving our guest. Data from these surveys contribute to global datasets on plastic pollution with Project AWARE and the Ocean Conservancy.
Raising environmental awareness with marine conservation focused presentations.
Guests are kindly asked not to remove coral, shells or sand from our beach.
Hosting school groups for service trips focusing on marine conservation and community outreach activities.
Working with local Non-Governmental Organisation, the Institute for Marine Research, who are gathering long-term monitoring data on the heath of Dauin's coral reefs.
4. Mandala Resort and Spa, Aklan

Boracay Island, Malay, 5608 Aklan, Philippines

From $200 per night

ETIC Hotels Green Score: 9.5/10
What makes Mandala Resort and Spa sustainable?
Mandala Spa and Resort Villas is recognized globally as one of Asia's finest and eco-friendly destination spa resorts and notably the country's quintessential wellness provider, spa brand, and destination spa in the Philippines. Beyond the awards and recognitions, we are proudly a home-grown Philippine brand that strives to bring pride and honor to the country by adhering to eco-conscious practices with significant and sustainable environmental policies and initiatives.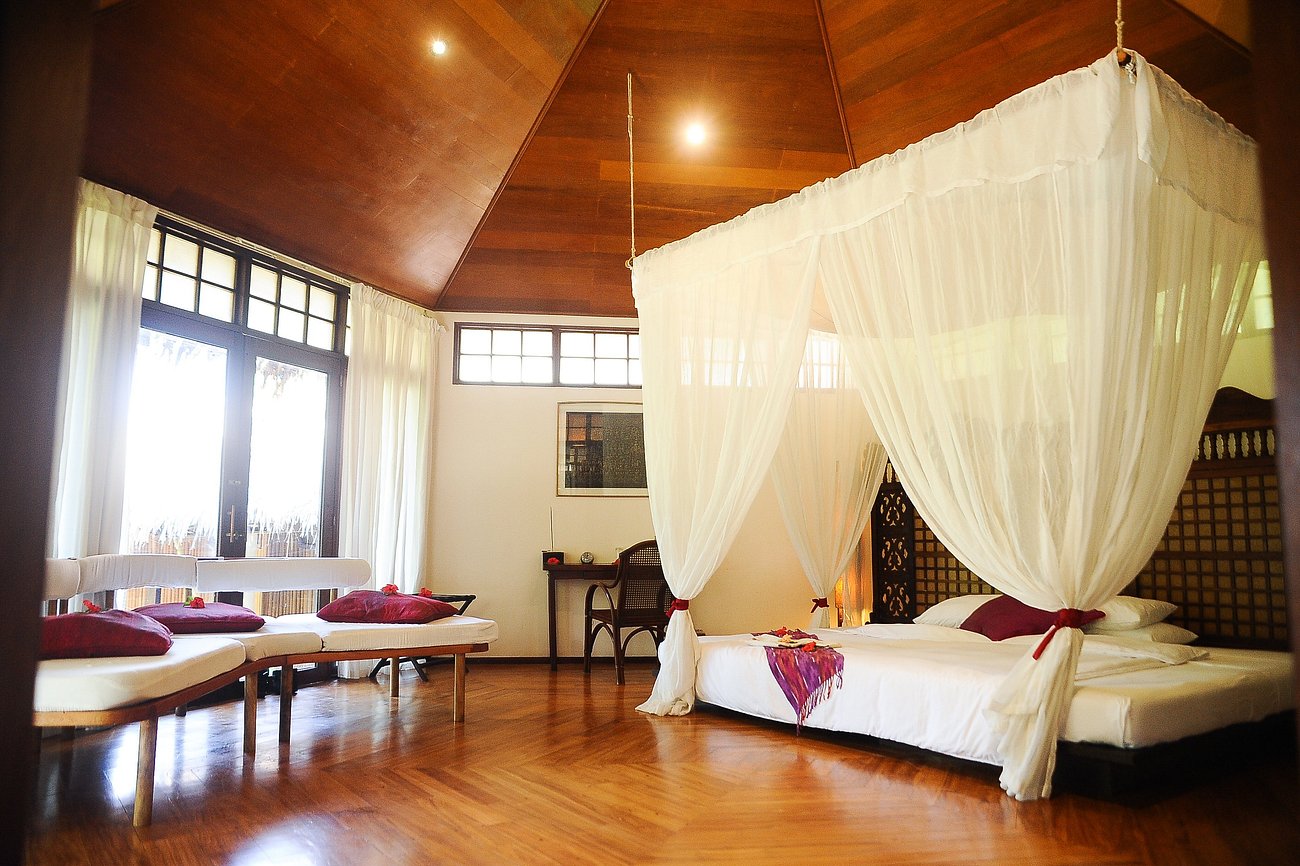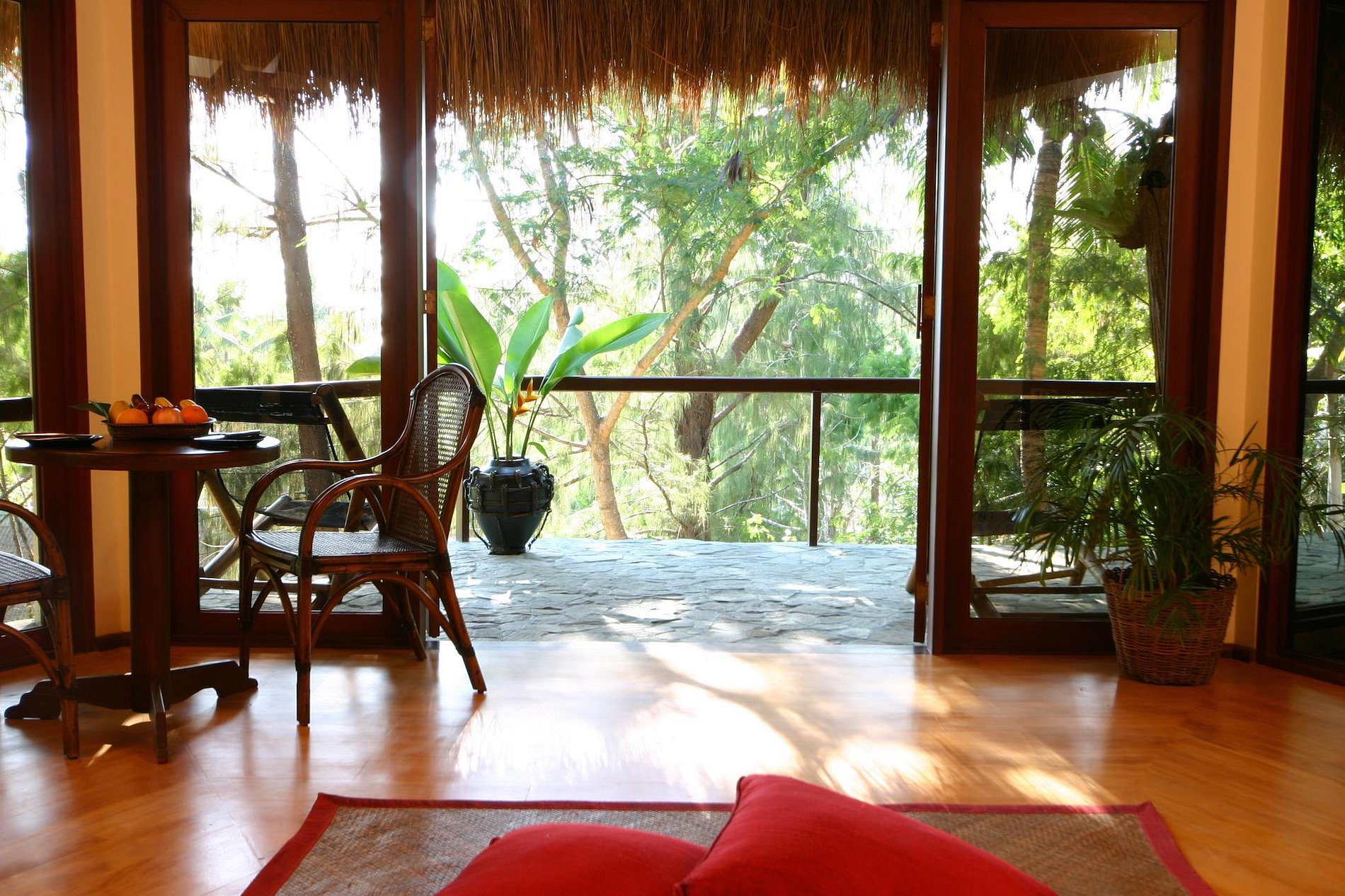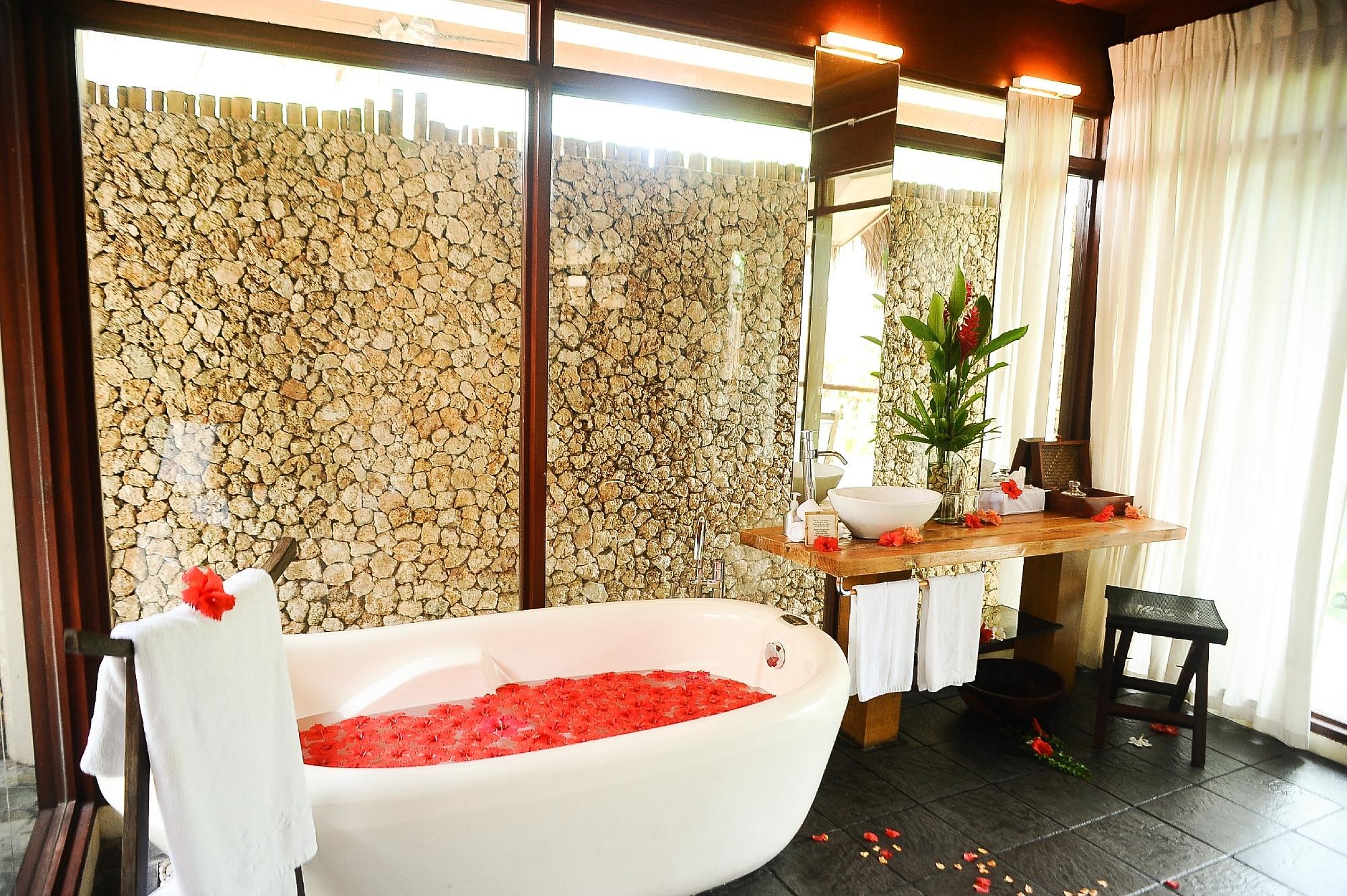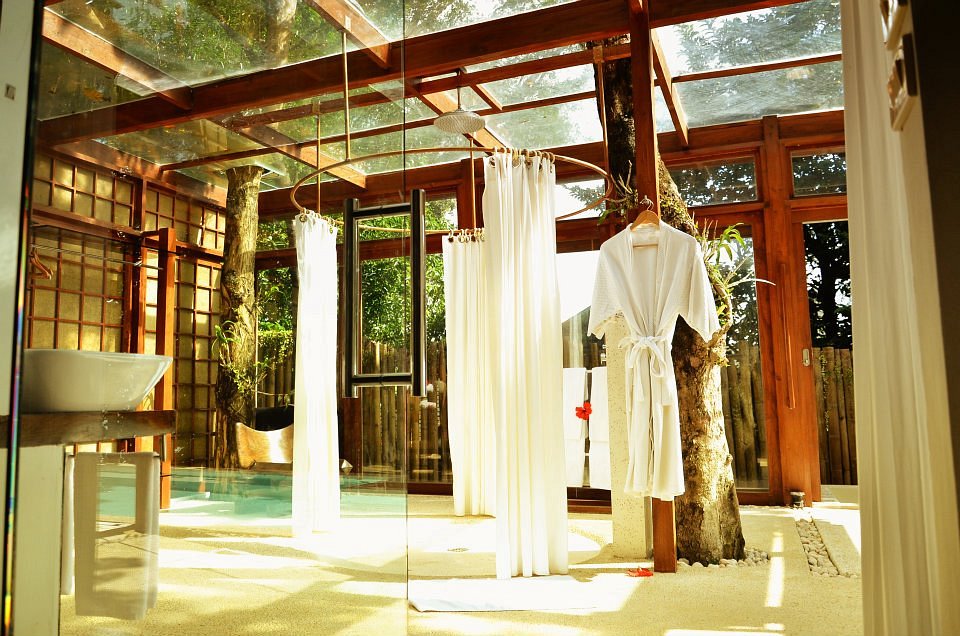 5. Amarela Resort, Lalawigan ng Bohol

Bayan ng Panglao, 6340 Lalawigan ng Bohol, Philippines

From $140 per night

ETIC Hotels Green Score: 9.5/10
What makes Amarela Resort sustainable?
Showers can take a while to heat up, but do be patient as the solar panel systems installed on the rooftops help keep the air carbon free. Amarela Resort is striving towards low energy use, minimal pollution, and maximum reuse and recycling of resources to ensure that it remains a low impact business.
Food waste from the restaurant is collected and given to farmers in return for a roast pig for staff's Christmas party. Ceramic soap dispensers crafted by artisans replace disposable shampoo sachets and soap bottles.
Wastewater is treated using the reed filtration method. "Amarela was one of the few resorts that took up a USAID assistance scheme for waste water treatment," says Nunag, adding that the cleaned effluent is leached out to the ornamental plants in the garden. The contaminants and surfactants from the septic tanks are efficiently absorbed by the root system of the reeds which are endemic to Bohol.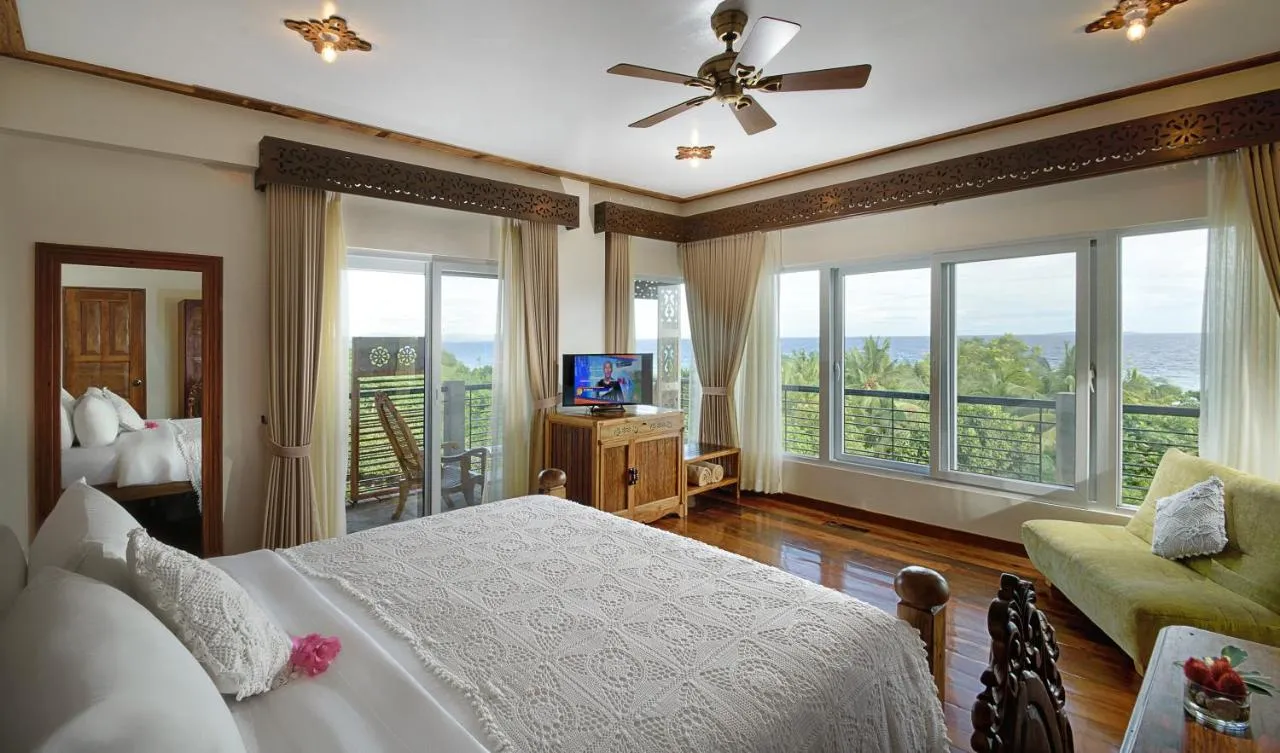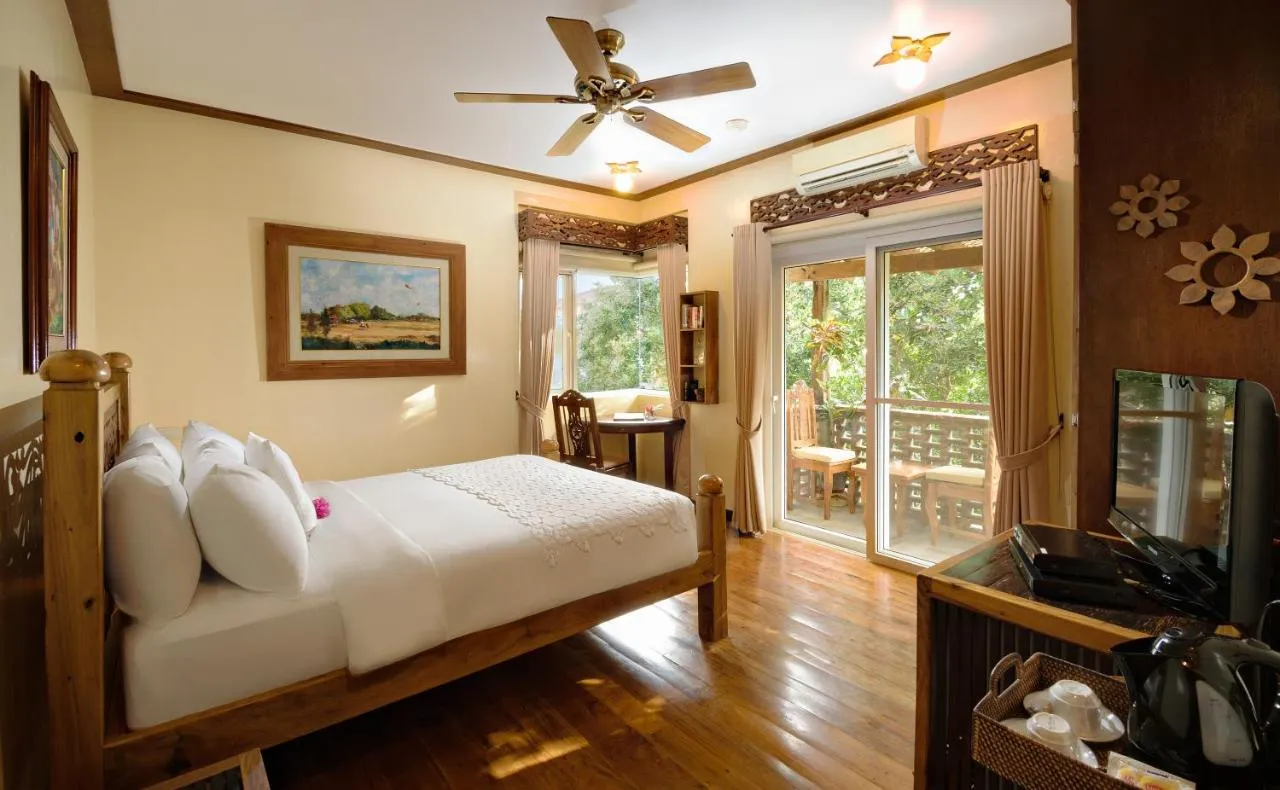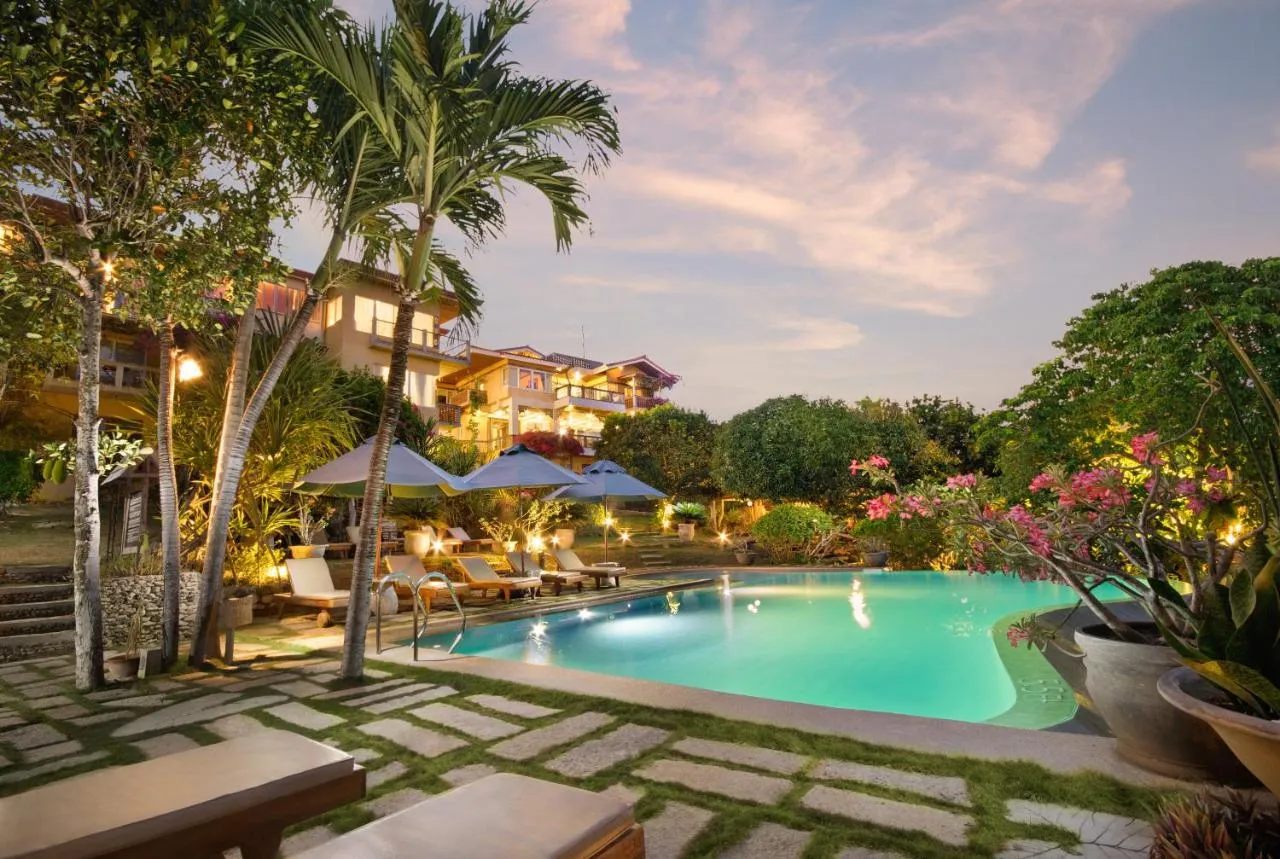 6. Daluyon Beach and Mountain Resort, Palawan

Cabayugan, Puerto Princesa, 5300 Palawan, Philippines

From $110 per night

ETIC Hotels Green Score: 9.5/10
What makes Daluyon Beach and Mountain Resort sustainable?
One of the major features of the resort is how it was built around the original terrain with many of the original trees and plants intact. Our off-grid location called for a sustainable way to provide electricity to the whole resort and prompted us to become a pioneer member of the Zero Carbon Resorts project, a project funded by the EU that started in 2010. Under this project, we adapted eco-friendly measures with the goal of lowering their carbon footprint as close to zero based on Zero Carbon Resorts' 3R approach of Reduce, Replace and Redesign. These measures included using solar and heat exchange technology, redesigning our villas for better natural ventilation, and installing energy-efficient air-conditioners and lights.
7. Kaykayo Private Villa Resort, La Union
Acao, Bauang, La Union, Philippines
From $100 per night

ETIC Hotels Green Score: 9.5/10
What makes Kaykayo Private Villa Resort sustainable?
Kaykayo is ideal for people looking for outdoor peaceful garden facility and its exclusivity use. It's great for family reunion, school reunions, garden wedding setting, birthdays, company team buildings or any other milestone celebrations. Or merely, to enjoy the company of few of your friends or families. Everything is designed for our guests to relax during the warm sunny days and the tranquility of the cooler nights. The place is located in barrio Acao, Bauang La Union in the northern part of Luzon. Just 45 minutes from Baguio City and 15 minutes from the surfing town of San Juan. Kaykayo is tucked quietly on one of the hilly landscape of the barrio. This small luxurious eco-conscious villa will allow our guest not only to enjoy the awesome simplicity of nature and the modern and traditional architecture and artworks throughout our 1.5 acres of property but also to feel the dedication of our staff to serve you at best..
8. Secret Paradise Resort & Turtle Sanctuary

Turtle Bay, Port Barton, San Vicente, 5300 Palawan, Philippines

From $100 per night

ETIC Hotels Green Score: 9.5/10
What makes Secret Paradise Resort & Turtle Sanctuary sustainable?
Secret Paradise Resort & Turtle Sanctuary is an accredited Turtle Sanctuary by the Palawan Council for Sustainable Development and is a partner of WWF-Philippines.
Turtle Bay marine sanctuary is a large 28 hectares which we have been protecting for 12 years. The increase in beautiful corals, tropical fish and sea turtles has been a pleasure to witness. It is a great location for kayaking/snorkelling to see the many turtles and tropical fish in our 2 large house reefs. The far end of our bay opens up another world for divers with deep corals and sightings of manta rays, sea-cow and dolphins etc.
The endangered Green turtle and Olive Ridley turtles are the most common seen in Turtle Bay. Eggs are laid on our beaches from October to March and hatching is between November to May. All year round turtles swim in our protected "Turtle Bay", looking for their mating partner. 34 turtles laid eggs on our beaches 2018, with 2021 baby turtles hatched this year.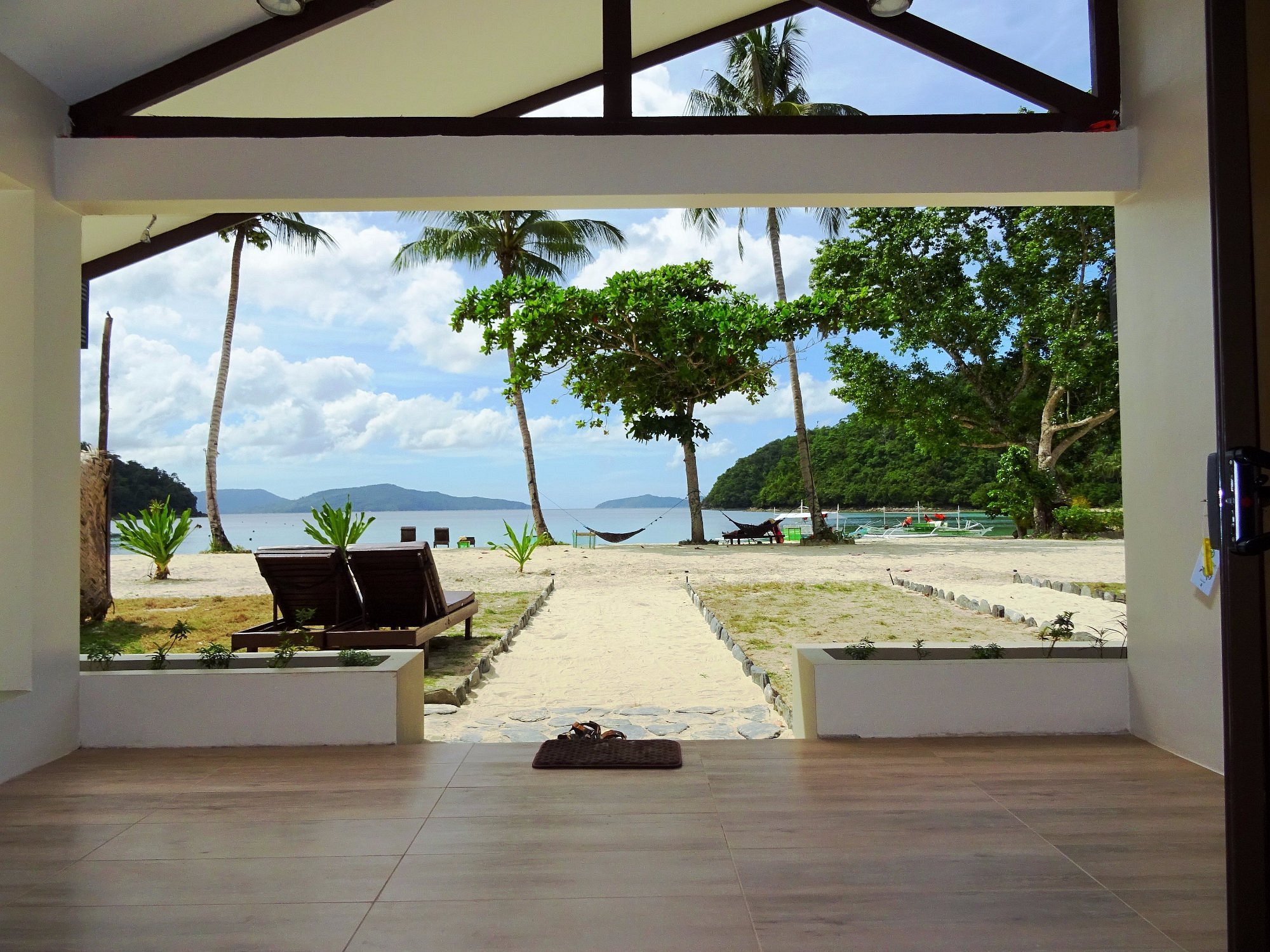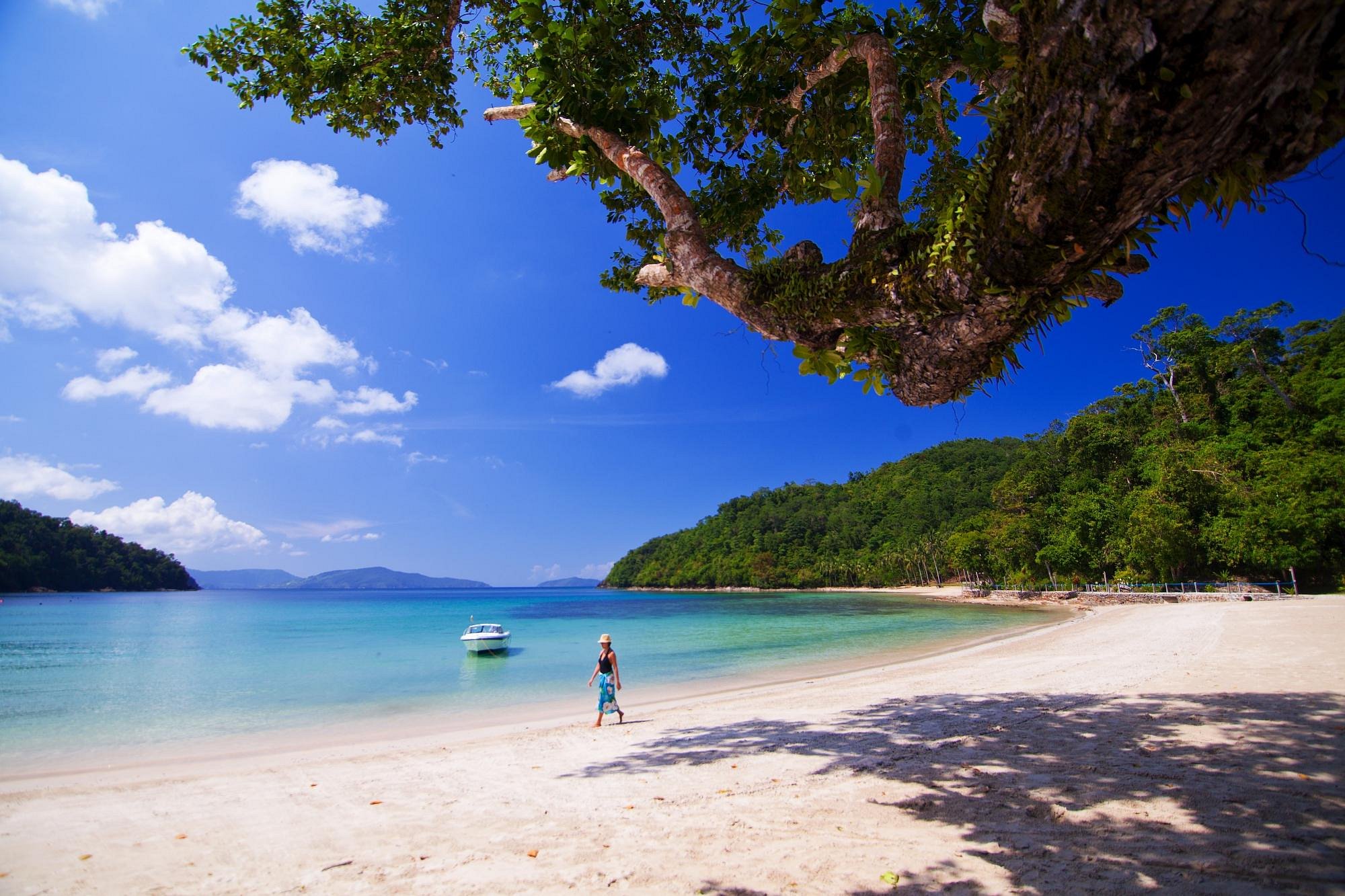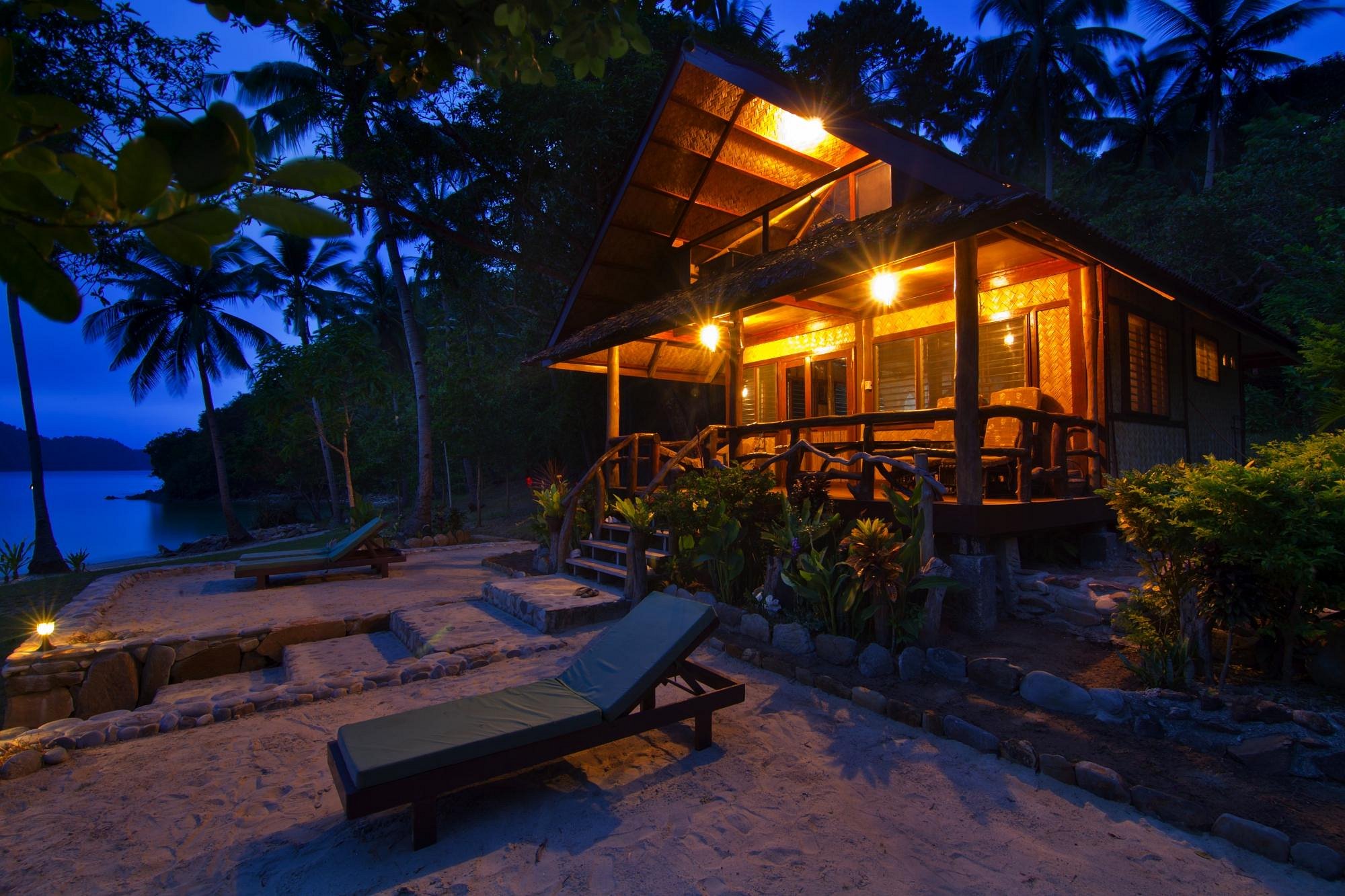 9. Fundacion Pacita Batanes Nature Lodge

Basco, Batanes, Philippines

From $100 per night

ETIC Hotels Green Score: 9.5/10
What makes Fundacion Pacita Batanes Nature Lodge sustainable?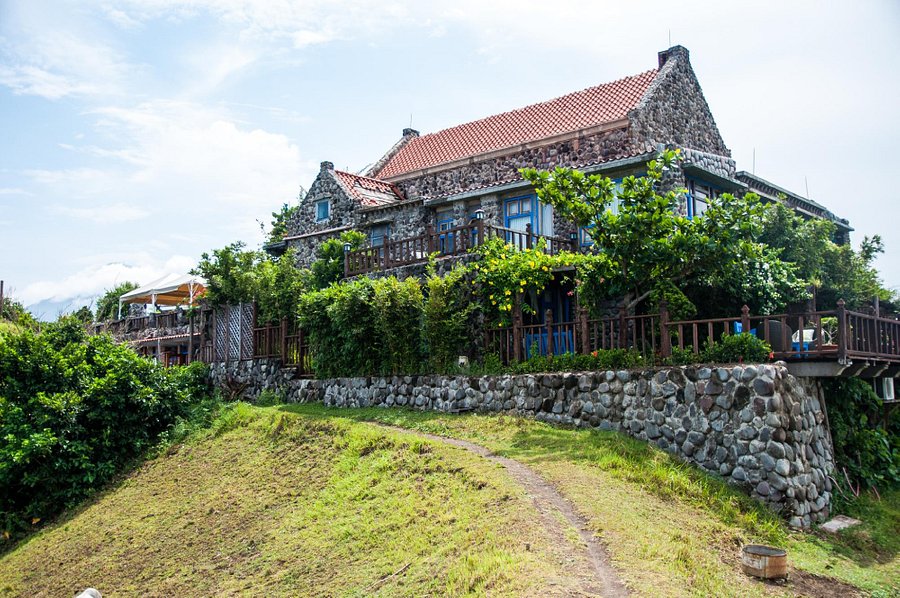 10. Kermit Surf Resort and Restaurant Siargao
General Luna, Siargao Island Philippines PH, General Luna, 8417, Philippines
From $100 per night

ETIC Hotels Green Score: 9.5/10
What makes Kermit Surf Resort and Restaurant Siargao sustainable?
Gianni is a Italian – Swiss biologist, dive instructor and chef by profession. Built early in 2011 after finishing his studies and traveling around South East Asia, Gianni came up with the idea of the perfect surf camp: affordable yet high quality, delicious and healthy food, with options for different kinds of travelers and above all – surfers. Most of all, the place needs to have an anti-bad vibe shield.