The 10 Most Sustainable Hotels in The Seychelles
For an Ethical and Sustainable Stay in the Seychelles.
A Sustainability Ranking in partnership with ETIC Hotels
You're planning a trip to the Seychelles and you're trying to be as ethical and sustainable as possible?
niood lists you the 10 most sustainable hotels in the Seychelles:
1. Constance Ephelia Mahé Seychelles
Port Launay Rd, Mahé, Seychelles
From $450 per night

ETIC Hotels Green Score: 9.5/10
What makes Constance Ephelia Mahé Seychelles sustainable?
ENVIRONMENTAL AWARENESS
Maintain awareness among our team members and guests on environmental issues & preservation of local cultures.
Implemented Green initiatives at the hotels and workplaces.
Encourage team members & guests to participate and support green actions.
ENERGY, WATER & WASTE
Opt for energy efficiency equipment and low energy appliances.
Install sensors, regulators and other water saving devices.
Desalination of sea water.
GREEN PROCUREMENT
Favour eco-friendly and power-efficient products.
Prefer eco-friendly designs and eco-labelled products.
Buy in bulk to reduce packaging wastes.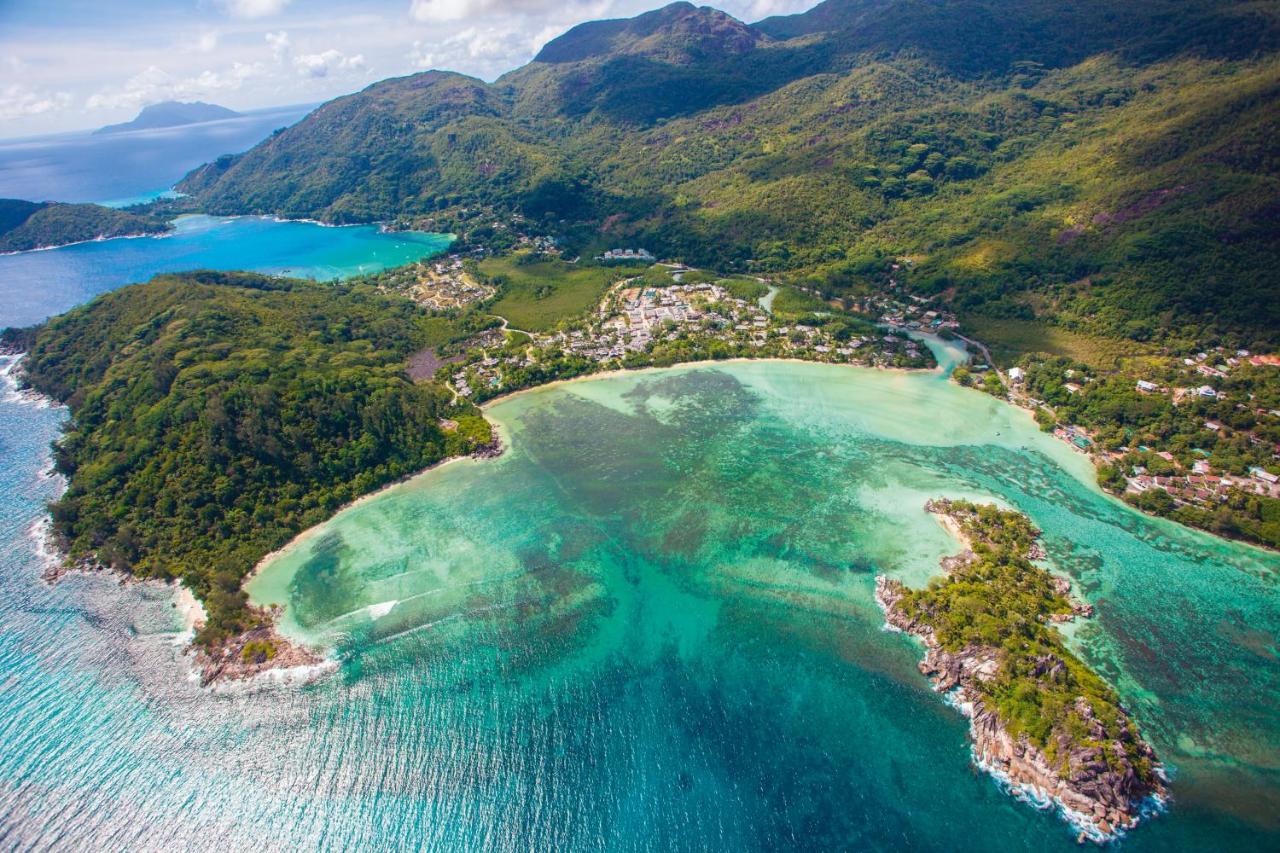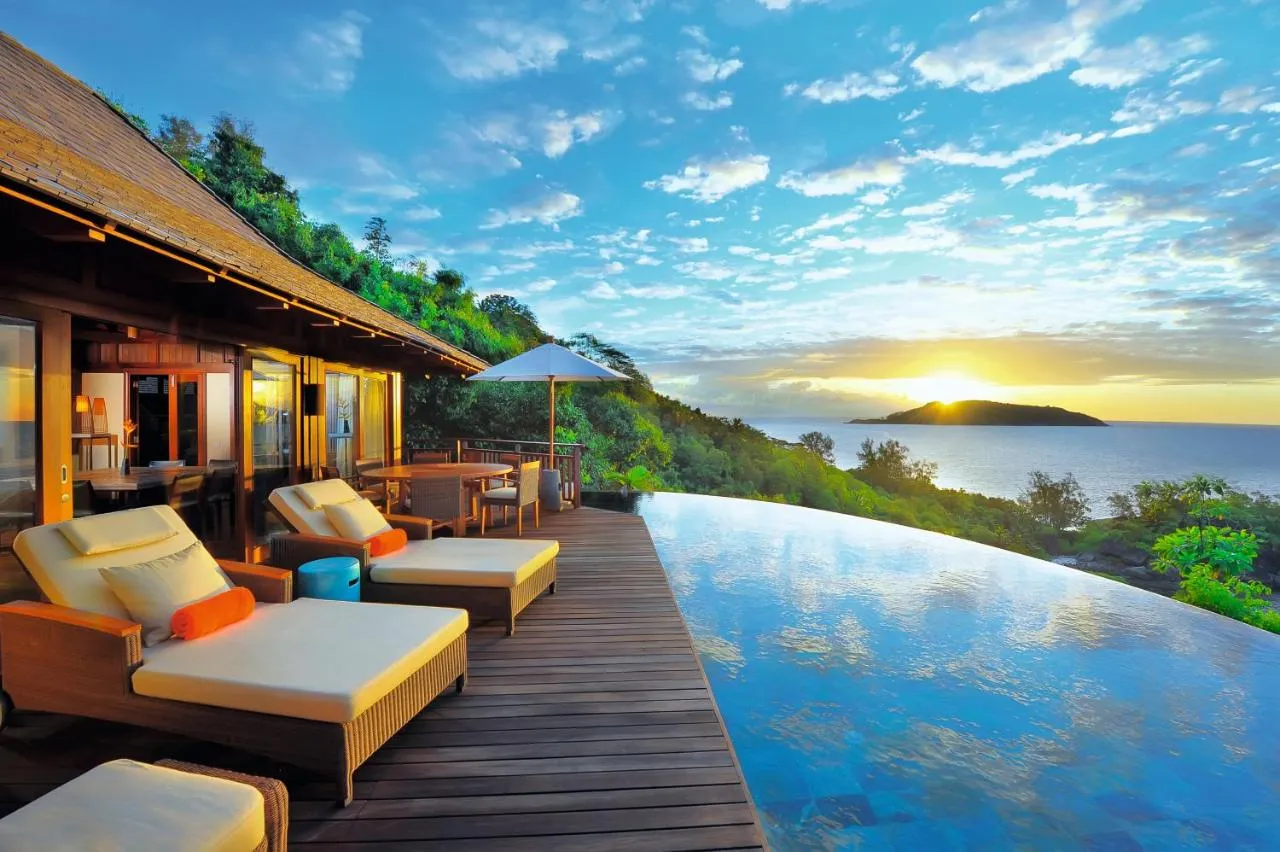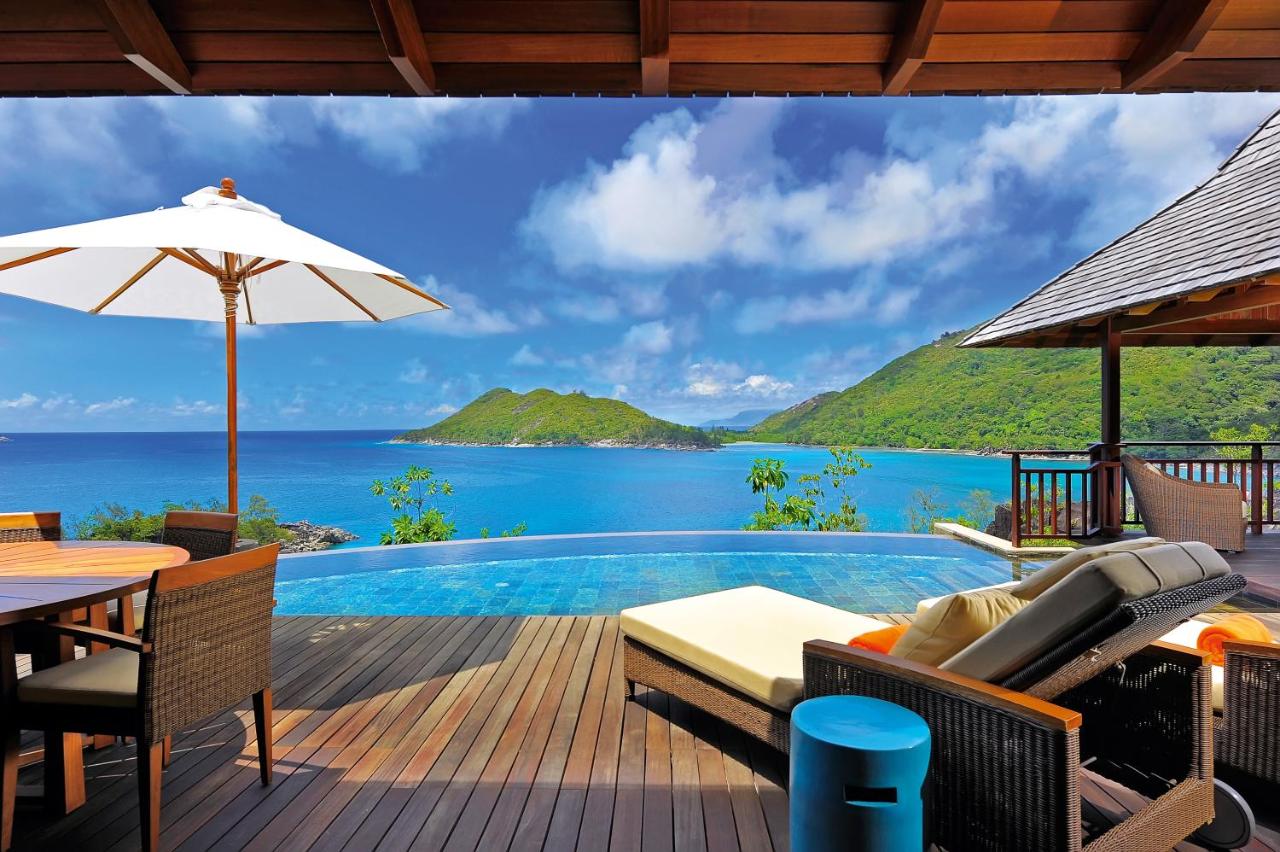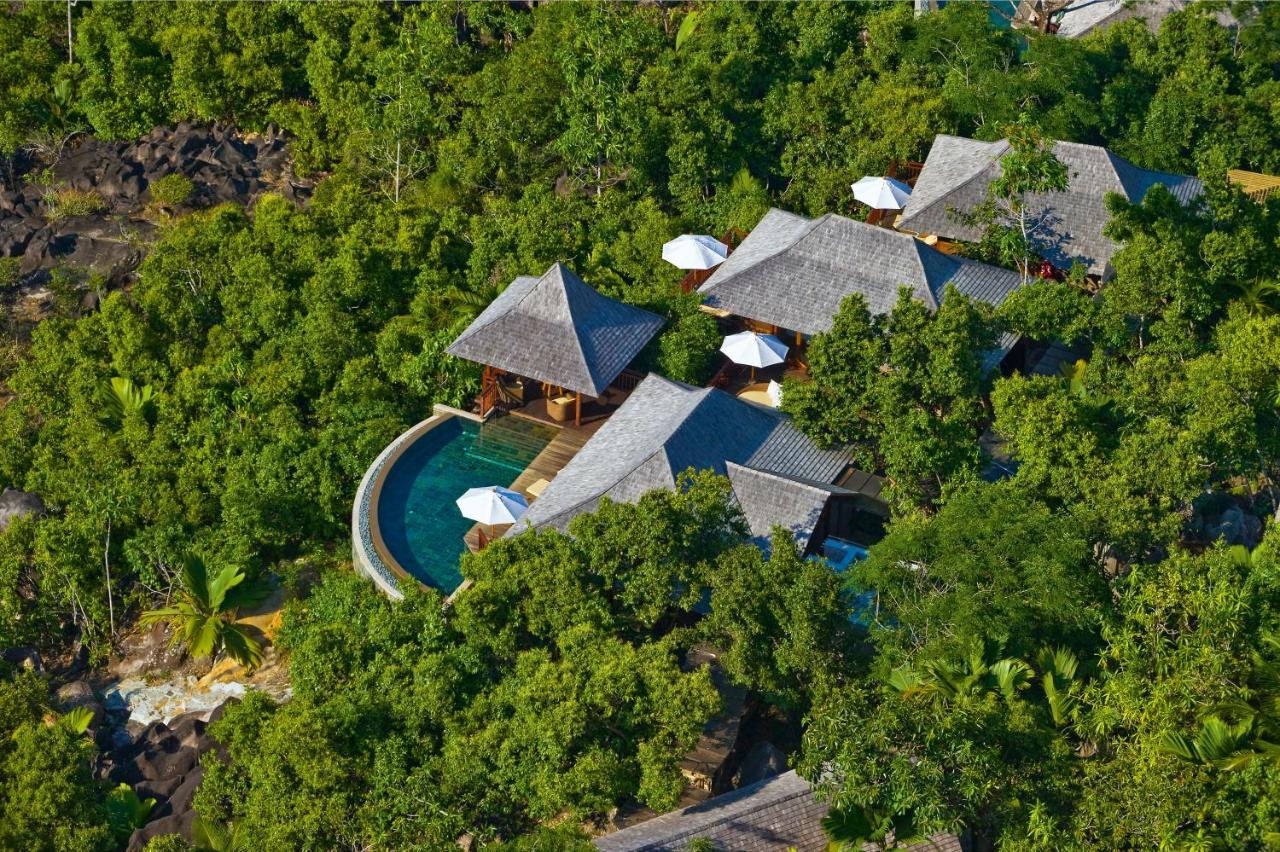 2. North Island
North Island, Seychelles
From $140 per night

ETIC Hotels Green Score: 9.5/10
What makes North Island sustainable?
In becoming a completely plastic-free island, North Island banned single-use plastic straws and only uses eco-friendly compostable food containers for activities around the island. This is in addition to stringent waste management processes including extensive recycling, grey water systems, and our own sustainable water bottling plant.
In keeping North Island's private beaches perfectly pristine, our resident Environmentalists and eco-tourist volunteers set off on beach patrol each and every morning, collecting any debris carried by the trade winds while searching for nesting sea turtles. We are committed to removing these items and ensuring they enter the proper recycling routes, making sure they do not enter the oceans once more.
North Island's beach protection over the last two decades has safeguarded the nesting sites of critically-endangered Hawksbills and endangered Green Turtles which has seen a remarkable increase in the number of turtles utilising the island.
3. Hilton Seychelles Labriz Resort & Spa
Silhouette Island, Seychelles
From $450 per night

ETIC Hotels Green Score: 9.5/10
What makes Hilton Seychelles Labriz Resort & Spa sustainable?
All our villas are automatically controlled. The lights and air-conditioning switch off when doors remain open for more than 30 minutes, saving 2,500 kilowatts per hour.
We import as little as possible and grow over 200 varieties of herbs, fruits, and vegetables in our pesticide-free garden.
Ten kilograms of produce is grown through aquaponics each week and we compost all organic waste.
If we have to import goods, we love to keep it local. 95% of the resort's seafood comes from local fishermen.
Our vision is to develop Hilton Seychelles Labriz and Silhouette Island as a leader of Sustainable Tourism and maintain our cultural heritage in an eco-friendly environment. We are committed to continually strive to minimize the amount of waste we generate and energy we consume. Our goal is to continually move towards the use of renewable materials and biodegradable substances wherever practicable and financially feasible.
4. Hilton Seychelles Northolme Resort & Spa
Beau Vallon, Seychelles
From $450 per night

ETIC Hotels Green Score: 9.5/10
What makes Hilton Seychelles Northolme Resort & Spa sustainable?
Coral Reef Preservation: Coral is heavily impacted by temperature and pollution, and coral bleaching occurs in tropical regions such as Seychelles when the temperature of the water rises – a phenomenon associated with climate change.
Hilton Seychelles Northolme Resort & Spa has partnered with the Marine Conservation Society and local environmental organisations to continue finding innovative ways to tackle this damage. These measures include coral reef nurseries, where guests are encouraged to visit the newly grown coral in its tanks before it is replanted or take a guided snorkelling trail around the nurseries. They can even adopt coral to support the project.
Sustainable Sourcing: To minimize imports as much as possible, the Seychelles relies heavily on local produce. Hilton Seychelles Labriz Resort & Spa partners with The International Fund for Agricultural Development (IFAD) on sustainable agricultural projects to ensure they only source local produce from inclusive and environmentally conscious practices. Through the organic vegetable garden on the resort and the IFAD partnership, the hotel now sources over 80% of its vegetables locally.
5. Cerf Island Resort
From $450 per night

ETIC Hotels Green Score: 9.5/10
What makes Cerf Island Resort sustainable?
The Cerf Island Resort on Seychelles has been certified by the local health authority. The Green Pearls® Hotel is now officially prepared to receive guests again and meets the hygiene standards also in regards to Covid-19.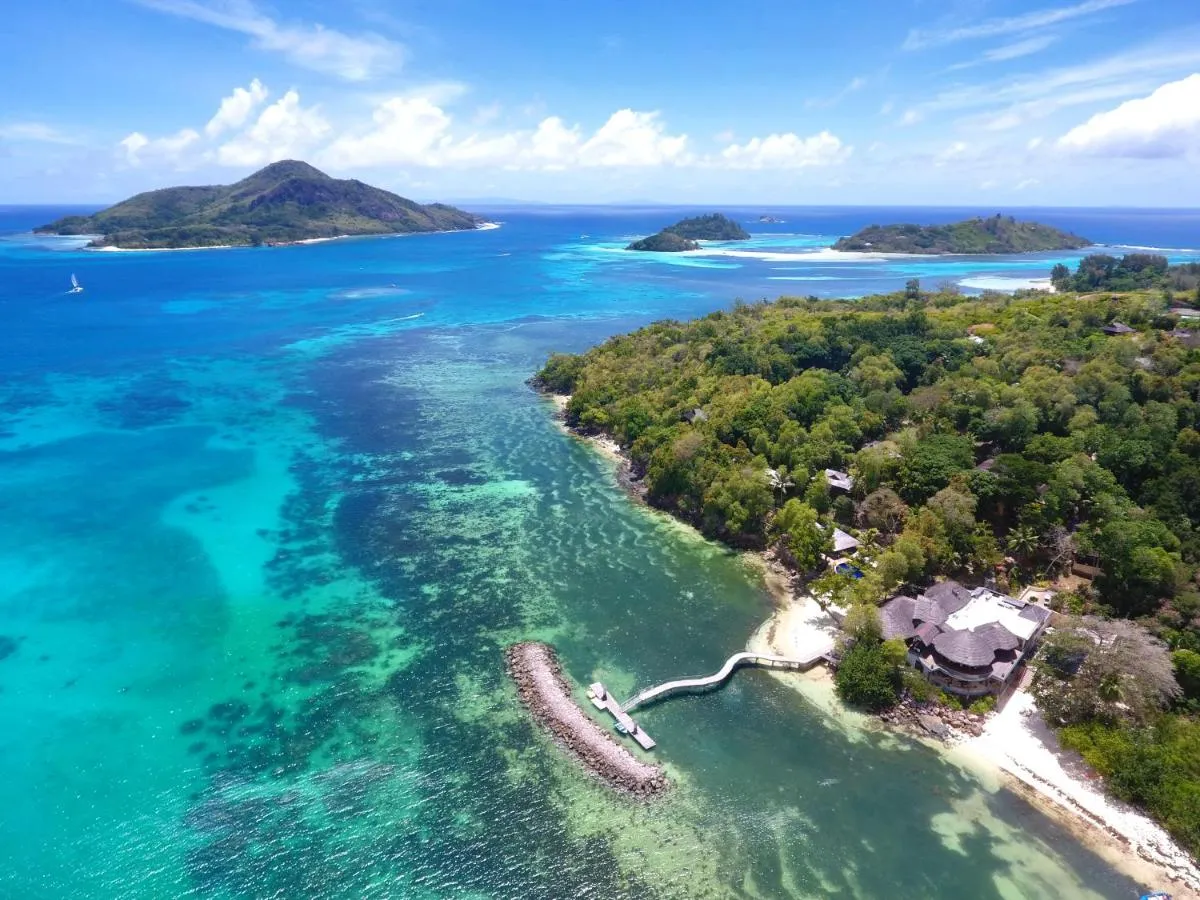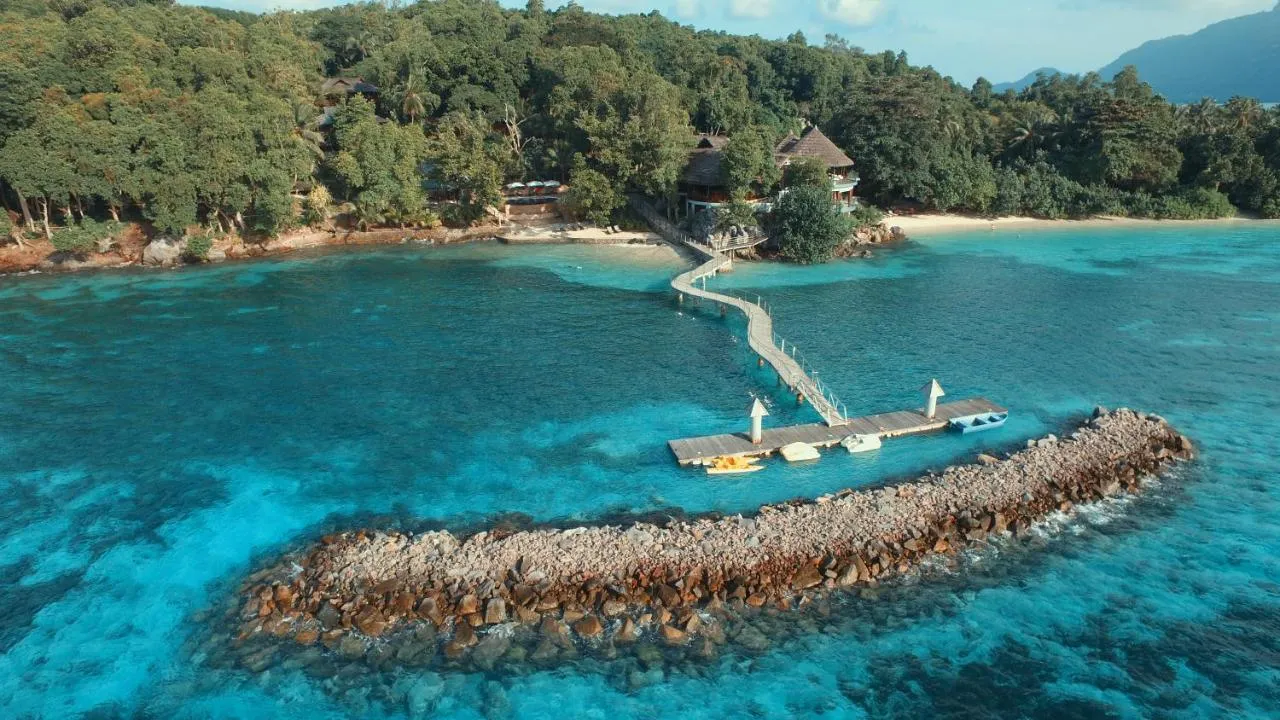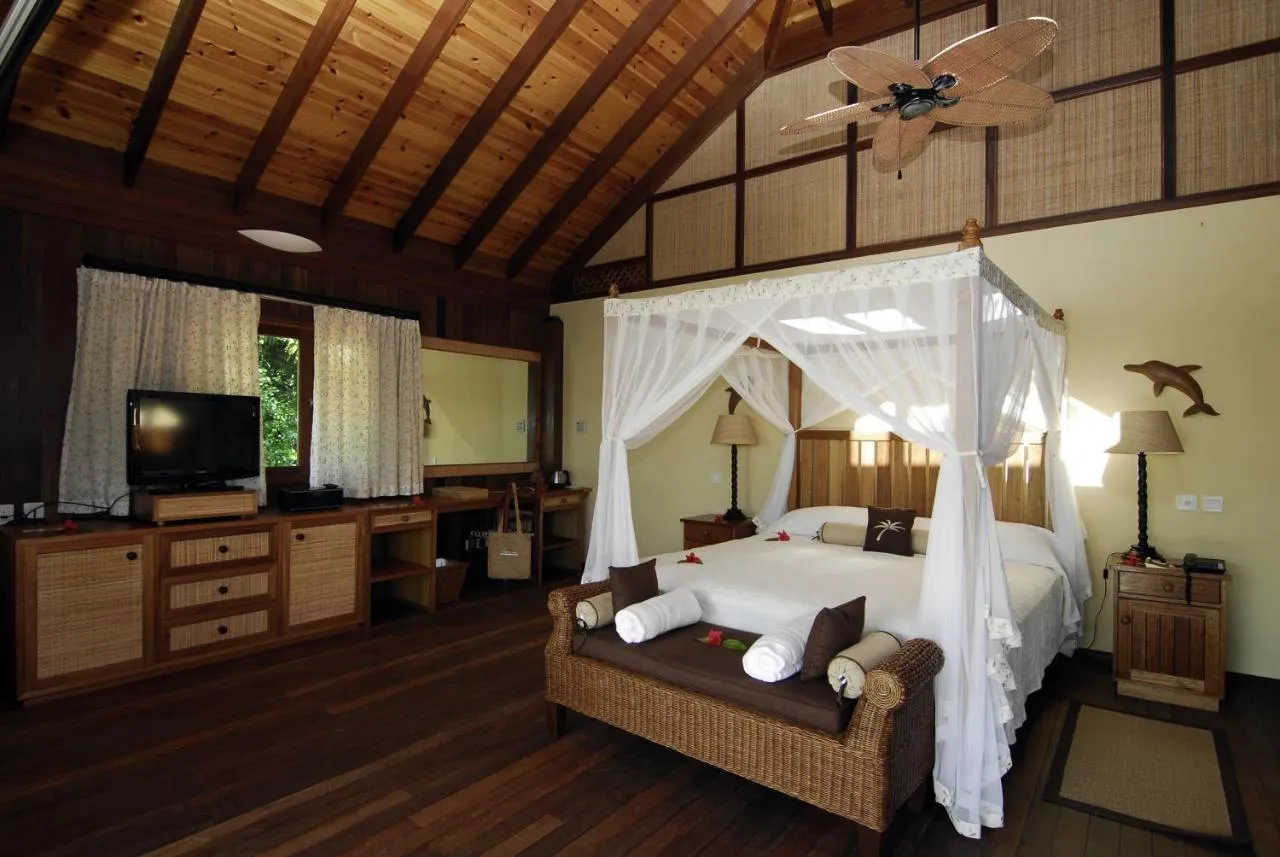 6. STORY Seychelles
Bel Ombre Road, Beau Vallon, Seychelles
From $350 per night

ETIC Hotels Green Score: 9.5/10
What makes STORY Seychelles sustainable?
REDUCE, REUSE, RECYCLE
Use recycled products
Plastic Free
Encourage "Reuse and Recycle" of the paper
Composting
Segregation
Mobile App
Refuse The Straw
PROTECT WILDLIFE – FLORA & FAUNA
Our landscaping team maintains nearly 55% of the
70,000 sq.m area of the resort
Our lagoon is maintained by a dedicated lagoon team and is
home to wide variety of creatures
Grass Carps
Botanical Garden
Beach Clean Up
The coral restoration project
REDUCE WATER CONSUMPTION
Encouraging guests to reuse their towels and Linen
Mending leaking taps
Water bottling plant
Rain water harvesting
Osmosis plant
Aerators that reduce water consumption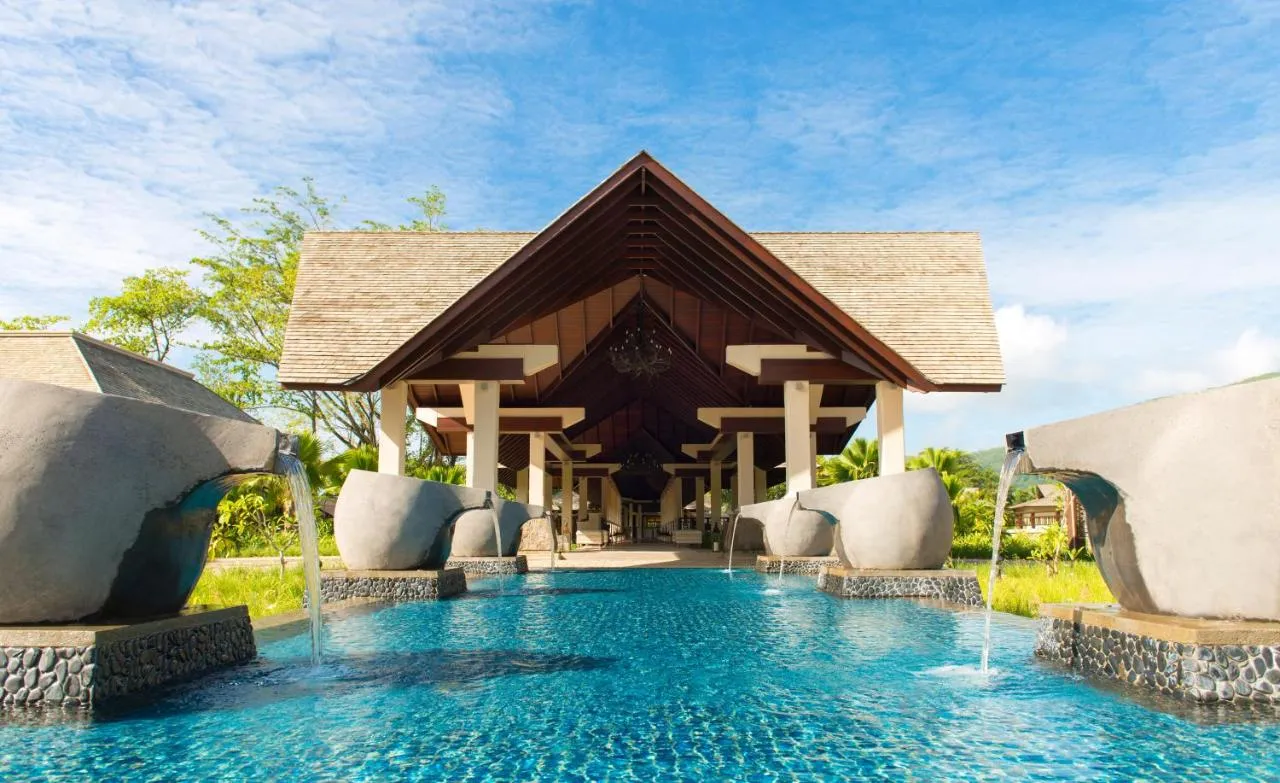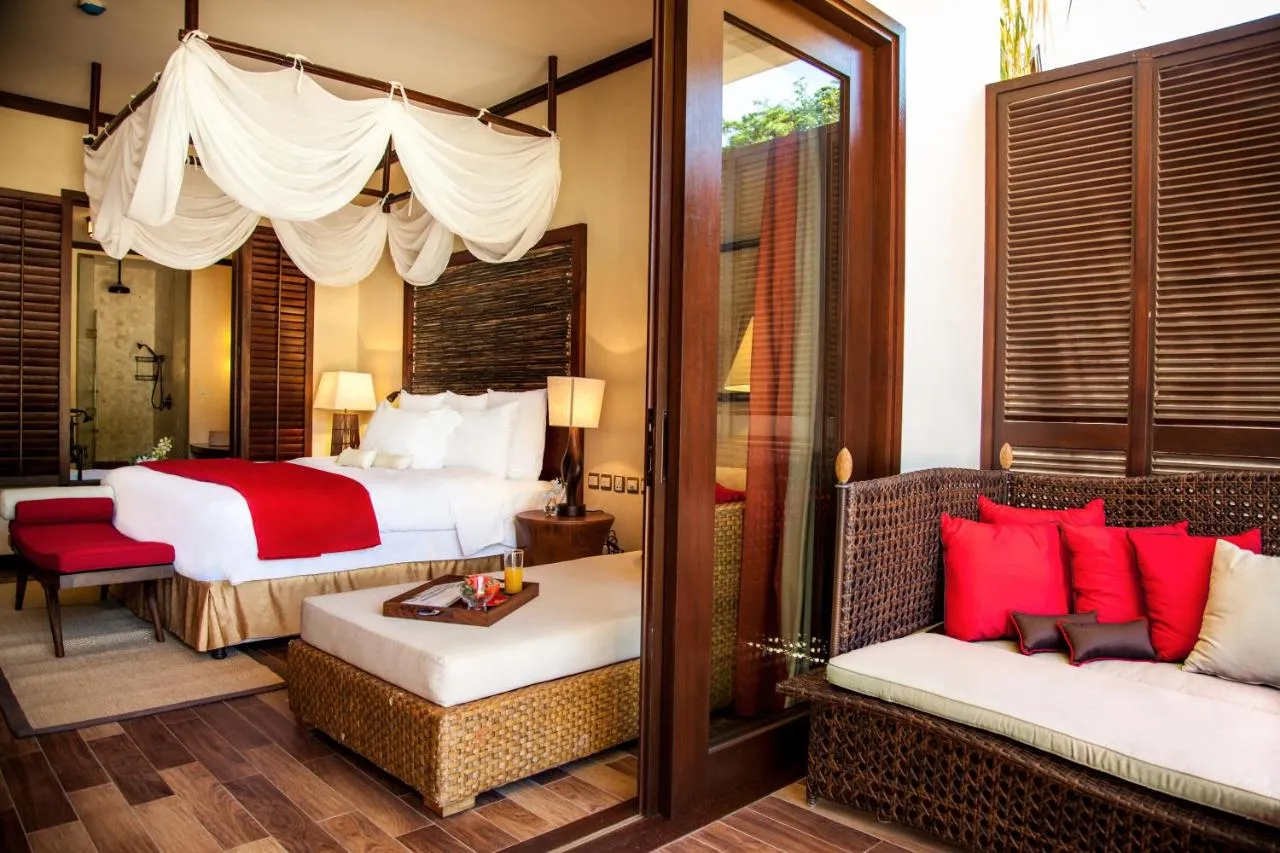 7. Frégate Island Private
From $4,000 per night

ETIC Hotels Green Score: 9.5/10
What makes Frégate Island Private sustainable?
A splinter of the former supercontinent Gondwana, Fregate Island is home to many rare and exotic species from the critically endangered Wrights Gardenia to the indigenous giant tenebrionid beetle. We are dedicated to restoring the natural habitat, and literally saved the Seychelles Magpie Robin from extinction, one of our outstanding successes. We pay assiduous attention to sustainability, around 80% of our food comes from our bountiful island. Guests are always invited to participate in the conservation projects; observing free roaming giant tortoises and exotic birds, assisting turtle hatchlings and cultivating sea coral. At Fregate Island we take beautiful care of our guests and our environment.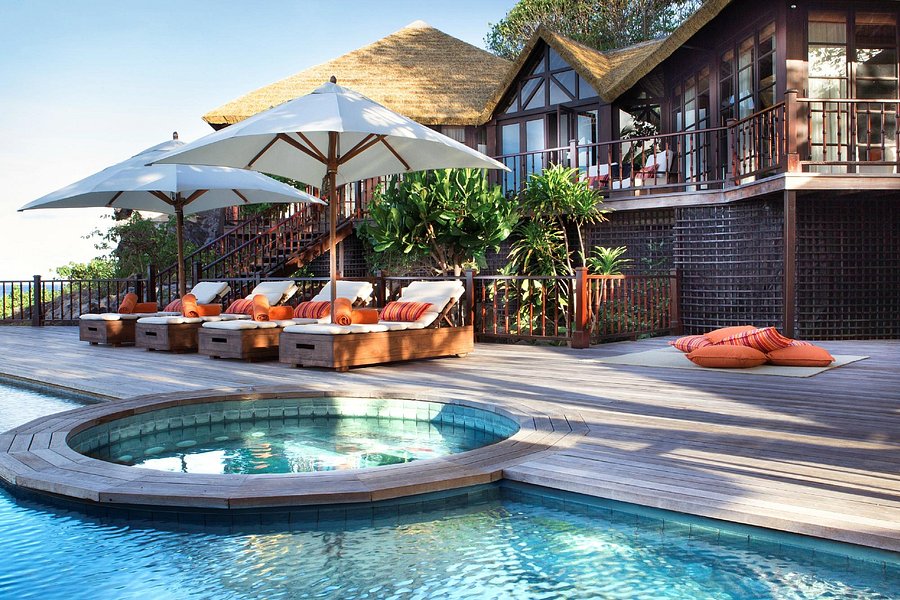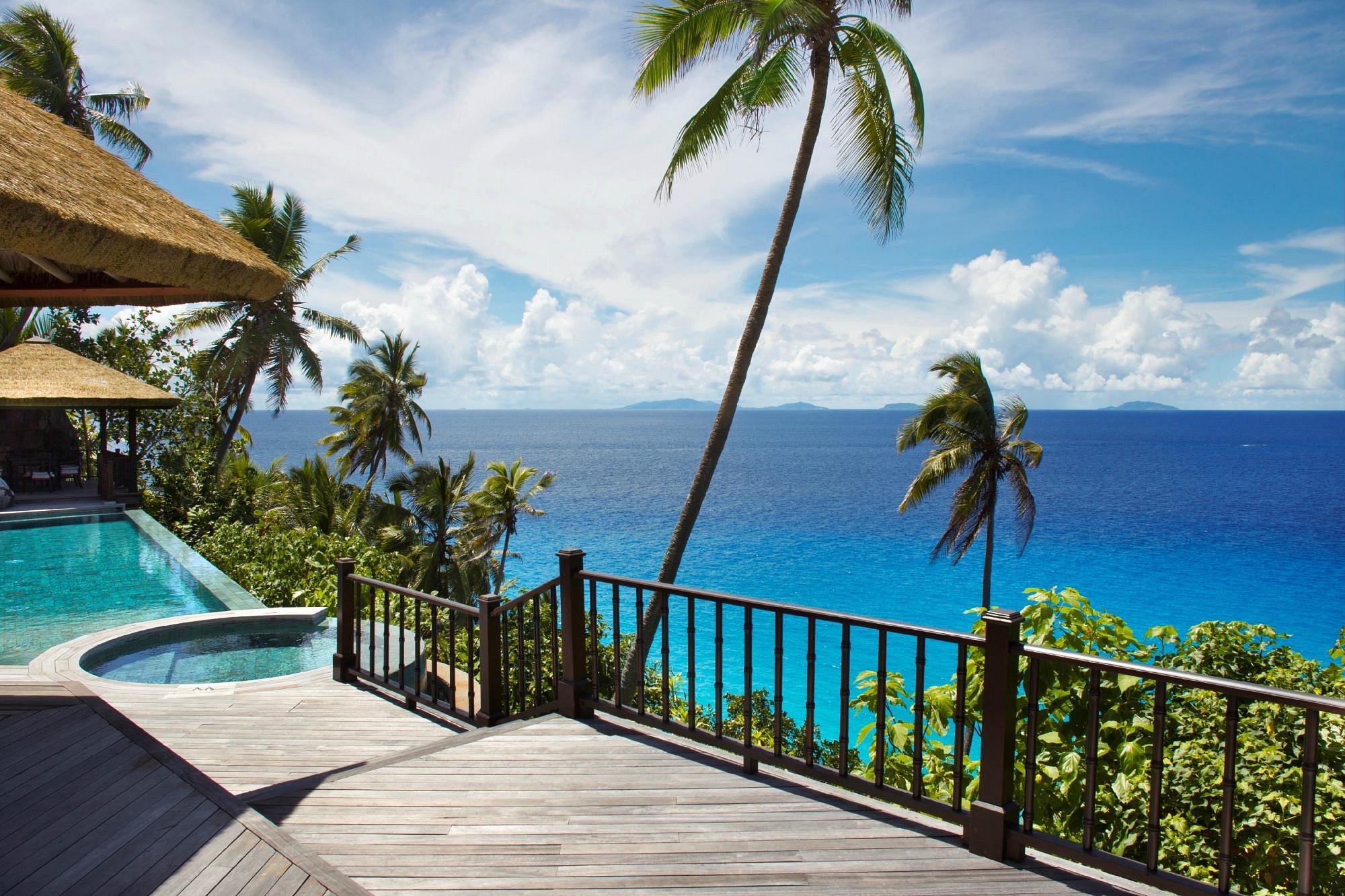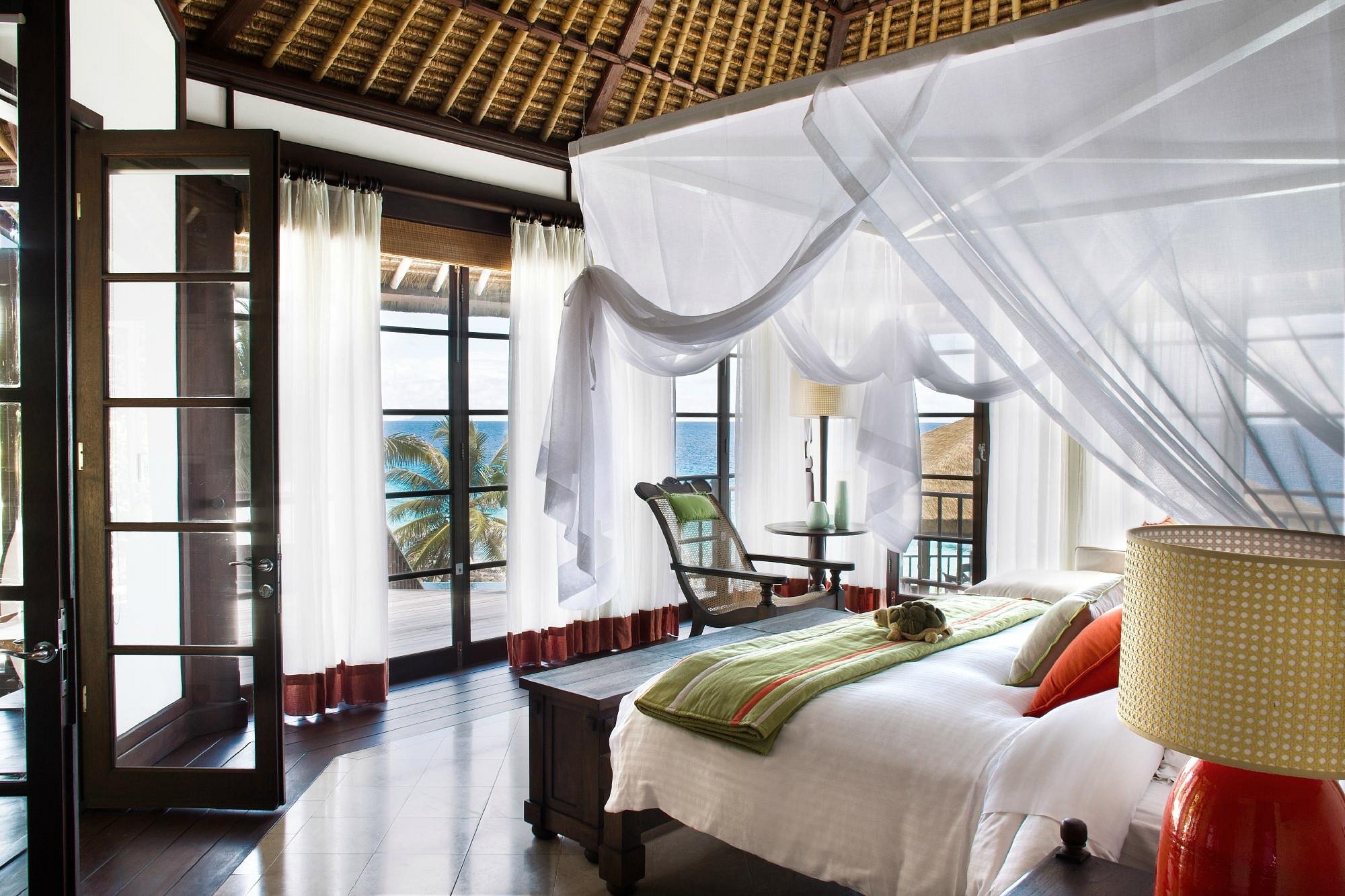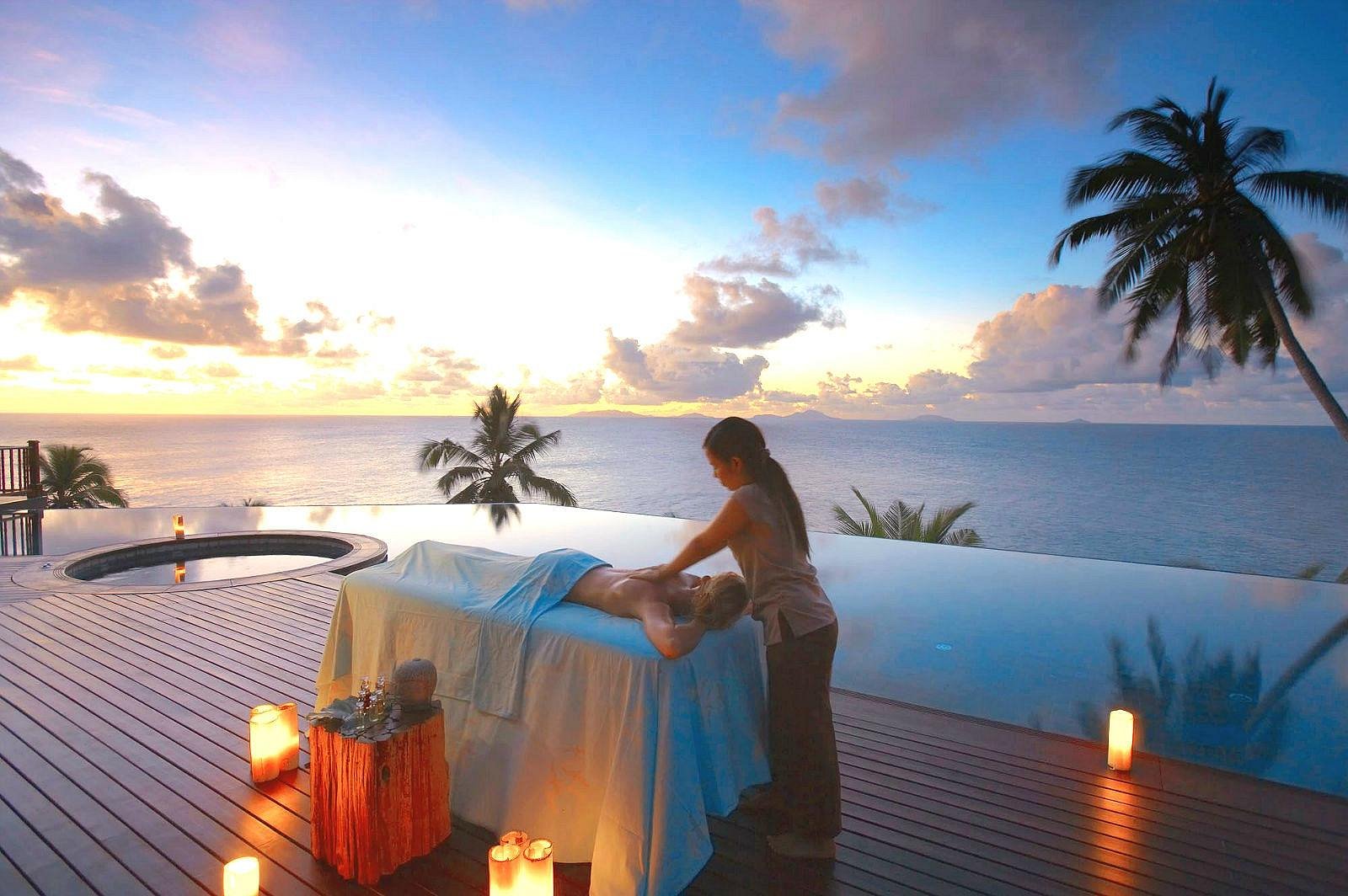 8. Bird Island
Island in Bird, Seychelles
From $450 per night

ETIC Hotels Green Score: 9.5/10
What makes Bird Island sustainable?
Eco-design: The hotel buildings were built using local products where possible (Seychelles does not have a big manufacturing industry and needs to import many goods) and using local labour. They were built amongst the gardens of the island and have an open air design so as to avoid the need for air conditioning.
Energy: All hot water in the rooms is produced by dual solar panels. We recently installed two new and very efficient generators to provide electricity for the whole island, which has reduced our fuel usage enormously. We have no outdoor lighting and we do not have any air conditioning or televisions to help in reducing power usage.
Conservation: Bird Island has been a family business for over 40 years. It has always been run on ecological principles and has always run conservation programmes for various aspects of its wildlife since the early 1970s. Currently we are focusing on programmes to monitor and protect the Sooty Terns, which breed on the island in their thousands during May-Sept; the Green and Hawksbill Turtles, which also come to the island to lay their eggs; the long tailed white tropic bird, which nests on the ground next to trees; the newly introduced Seychelles sunbirds, which we trans-located from the main island in February 2006; weather monitoring and plenty of other programmes. We have guests who volunteer with our turtle monitoring project during the Hawksbill season and we run nature tours on the island with our resident conservation officer. As well as this, we often take research students for a week or more on the island on the basis that they receive free accommodation in return for a final copy of their study.
Ecological sustainability: In the past, Bird Island had its very own farm, where as many fresh vegetables as possible were grown. We have started this up again with the goal of producing a variety of vegetables such as spring onions, cucumbers, tomatoes, lettuce, pak choi, pumpkins, aubergines, chillies, papayas and herbs.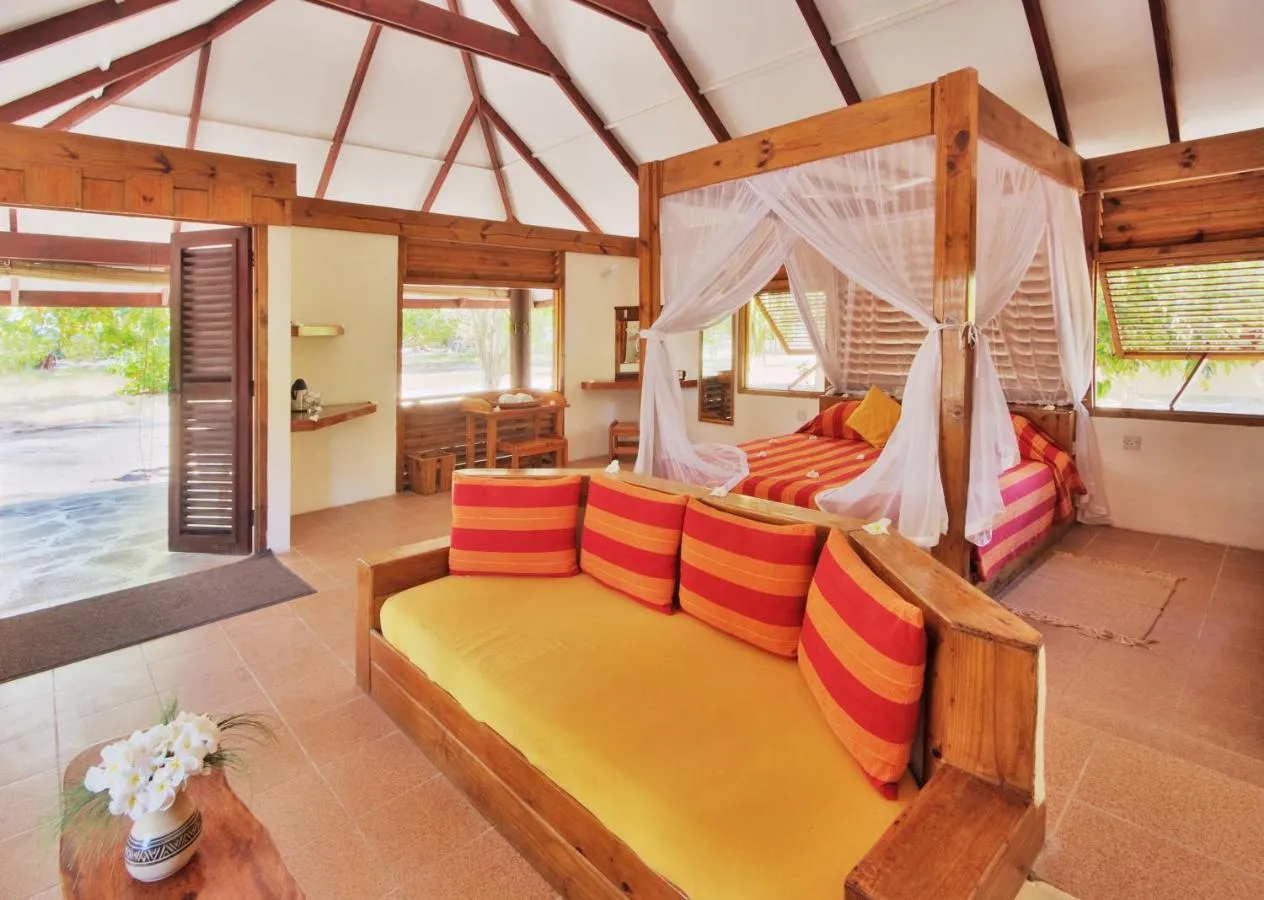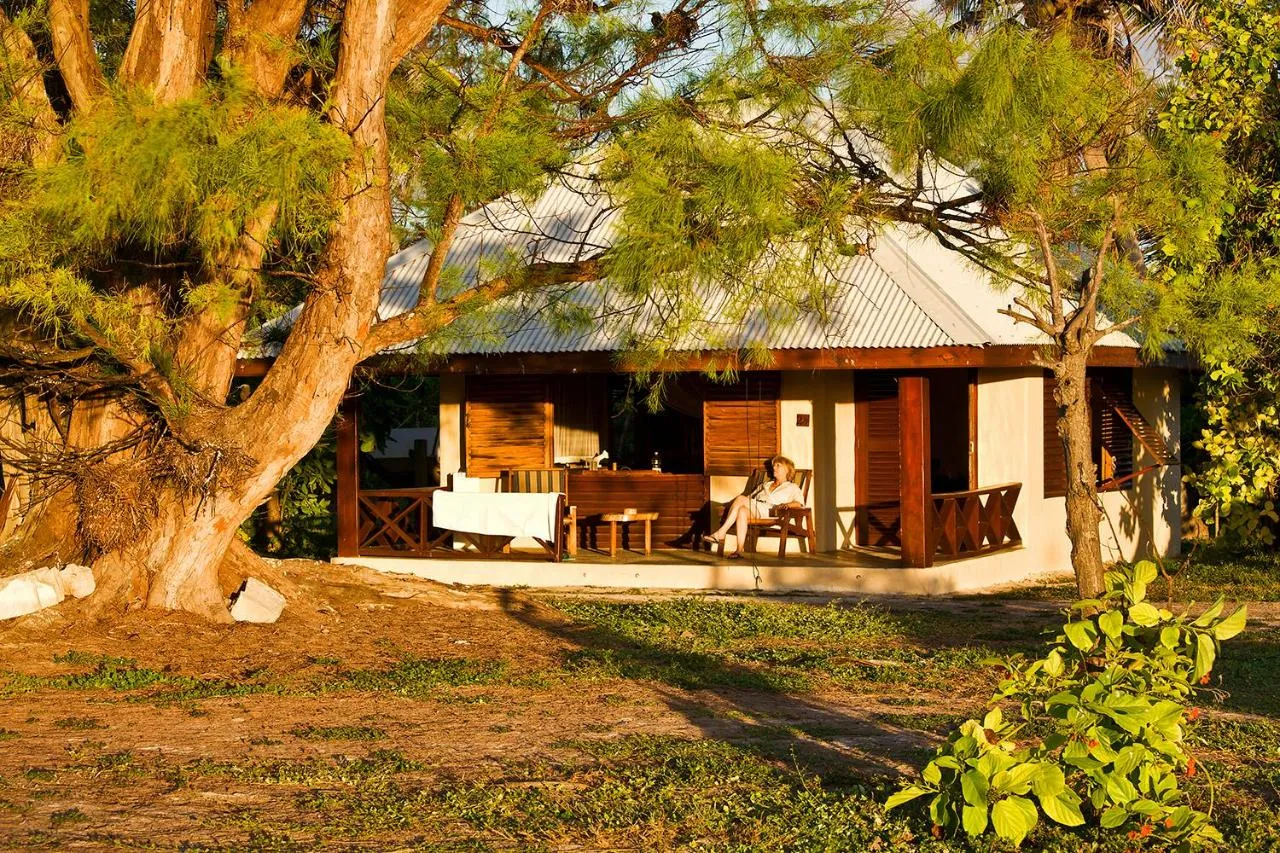 9. Six Senses Zil Pasyon, Félicité
From $1,400 per night

ETIC Hotels Green Score: 9.5/10
What makes Six Senses Zil Pasyon sustainable?
We have plants, shrubs and trees indigenous or endemic to Seychelles, setting Six Senses Zil Pasyon apart from the "artificial" landscapes of other resorts. Our landscaping team has worked for a decade to eradicate invasive Coco-plum and reintroduce authentic species of trees and plants. The habitats will be rich and productive and a happy result will be the return of endemic birds including the Seychelles Magpie Robin, Seychelles Paradise Flycatcher, Seychelles Whiteye, Seychelles Warbler and Seychelles Fody. As coastal habitats are also much improved, we hope to see seabirds returning in numbers to nest.
We believe that as members of our local community we must work closely with all stakeholders to ensure continued growth and sustainable development. Our aim is to achieve immediate public benefit while ensuring a legacy can be built for generations to come.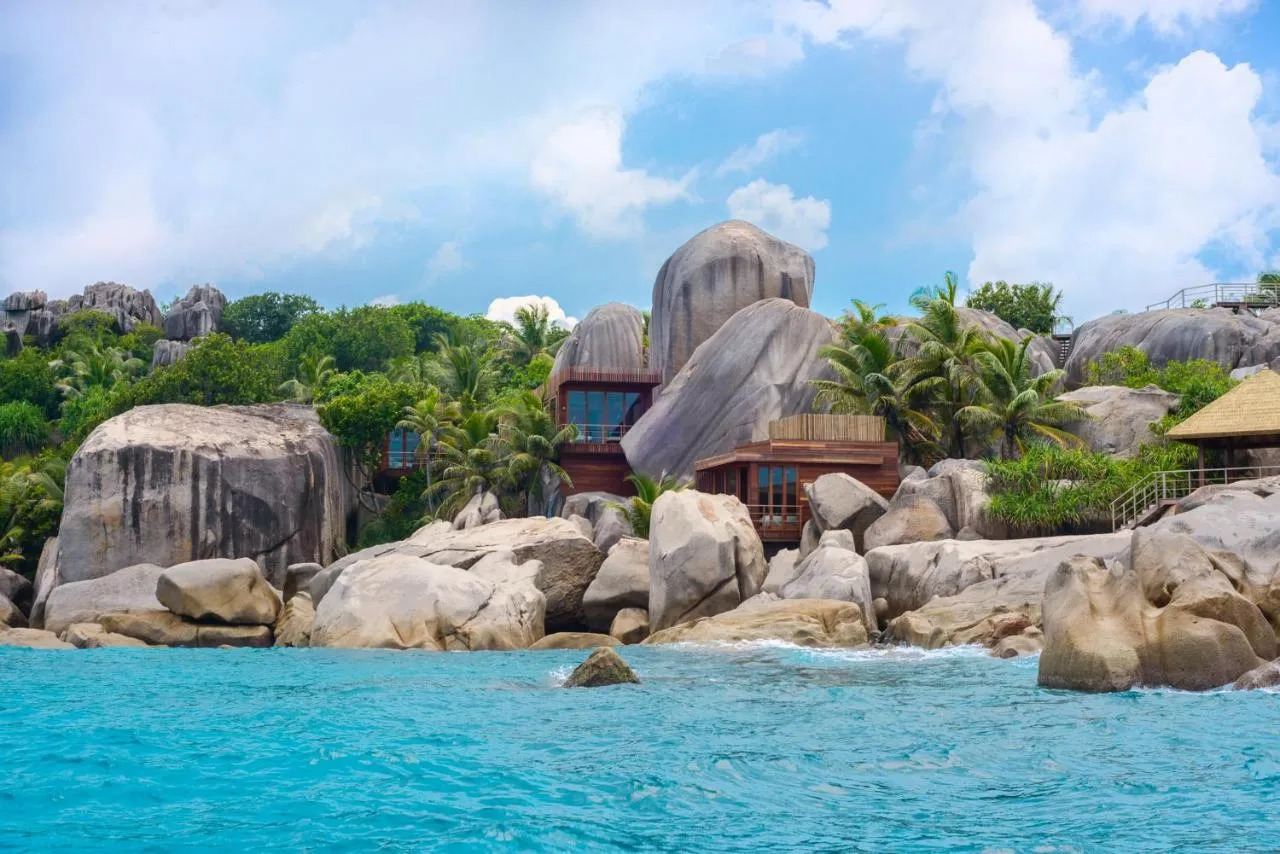 10. Kempinski Seychelles Resort
From $450 per night

ETIC Hotels Green Score: 9.5/10
What makes Kempinski Seychelles Resort sustainable?
This is the fourth consecutive time that Kempinski's Seychelles property has been recognised by SSTL (a Seychelles-based voluntary sustainable tourism management and certification programme) for their efforts to adopt sustainable business practices that safeguard the biodiversity and culture of Seychelles. Kempinski Seychelles Resort Baie Lazare was one of the first hotels to be recognised by SSTL when the programme was created and has continuously met the criteria assessed by independent SSTL assessors in biannual audits.
For the second year in a row, the Baie Lazare hotel has also achieved Silver Certified status from EarthCheck, the world's leading scientific benchmarking, certification and advisory group for the travel and tourism industry. A rigorous assessment evaluated the hotel's waste management, energy and water conservation, commitment policies and community engagement in a two-day audit, during which it was determined that the hotel had demonstrated admirable improvements since their previous EarthCheck audit in 2018.