The 10 Sustainable Luxury Hotels Opening in 2021
The More Eco-Friendly Hotels Opening, the Merrier...
A Sustainability Ranking in partnership with ETIC Hotels
You're planning a trip and you're trying to be as ethical and sustainable as possible?
niood lists you the 10 sustainable luxury hotels opening in 2021:
1. Six Senses Botanique
Sao Paulo, Brazil
From $500 per night

ETIC Hotels Green Score: 9.5/10
What makes Six Senses Botanique sustainable?
Our organic farm to fork menus align with our Eat With Six Senses philosophy, resulting in the quality our guests expect while lowering our carbon footprint as everything is grown in not flown in. Our on-site composting allows us to manage waste and return valuable nutrients back to the soil.
We're blessed with seven water springs inside the property so we're able to provide our guests with our own mineral water (the best drink in the house!). We have a water treatment station so we can return clean water back to nature.
Mindful of making responsible decisions, we also work with community members to see how we can contribute to a better quality of life for everyone, while preserving and celebrating local traditions and culture and the beautiful natural environment surrounding us.
2. The Pavilions Anana Krabi
Krabi, Thailand
From $80 per night

ETIC Hotels Green Score: 9.5/10
What makes The Pavilions Anana Krabi sustainable?
Sustainable bathroom amenities and removal of all single-use plastics.
All lightbulbs are high-efficiency lightbulbs, and the modern "whisper quiet" aircon systems are 40% more energy efficient than the industry standard.
To save more energy, all windows are tinted and insulated following low-energy building standards.
All showerheads and water taps are equipped with water-saving aerators. These save up to 50% of water.
The industry average carbon footprint for comparable properties in Thailand was at 323,086.00 kg of CO2e. The Pavilions Anana Krabi is emitting only 72% of this amount in the first year.
Energy Use Intensity of 101.6 kWh/m2/year. This number ranks in the top tier of most efficient properties in Thailand, following the Thai Department of Alternative Energy Development and Efficiency regulations.
We measure water usage month by month in average daily usage per room-night. This allows us to reflect and understand water usage, depending on occupancy. Throughout the hotels opening year in 2019, there was a reduction of 50% usage from opening to the end of the year from using the data at hand.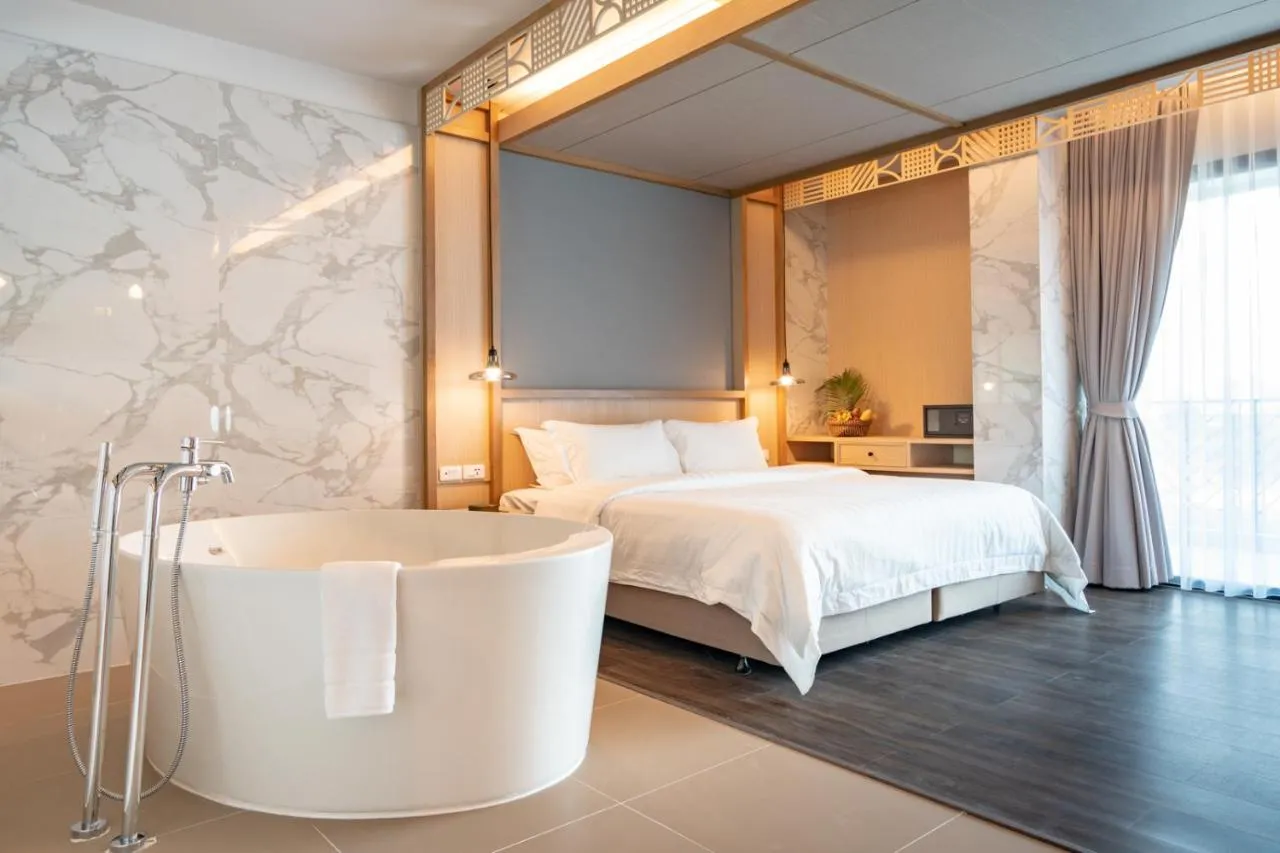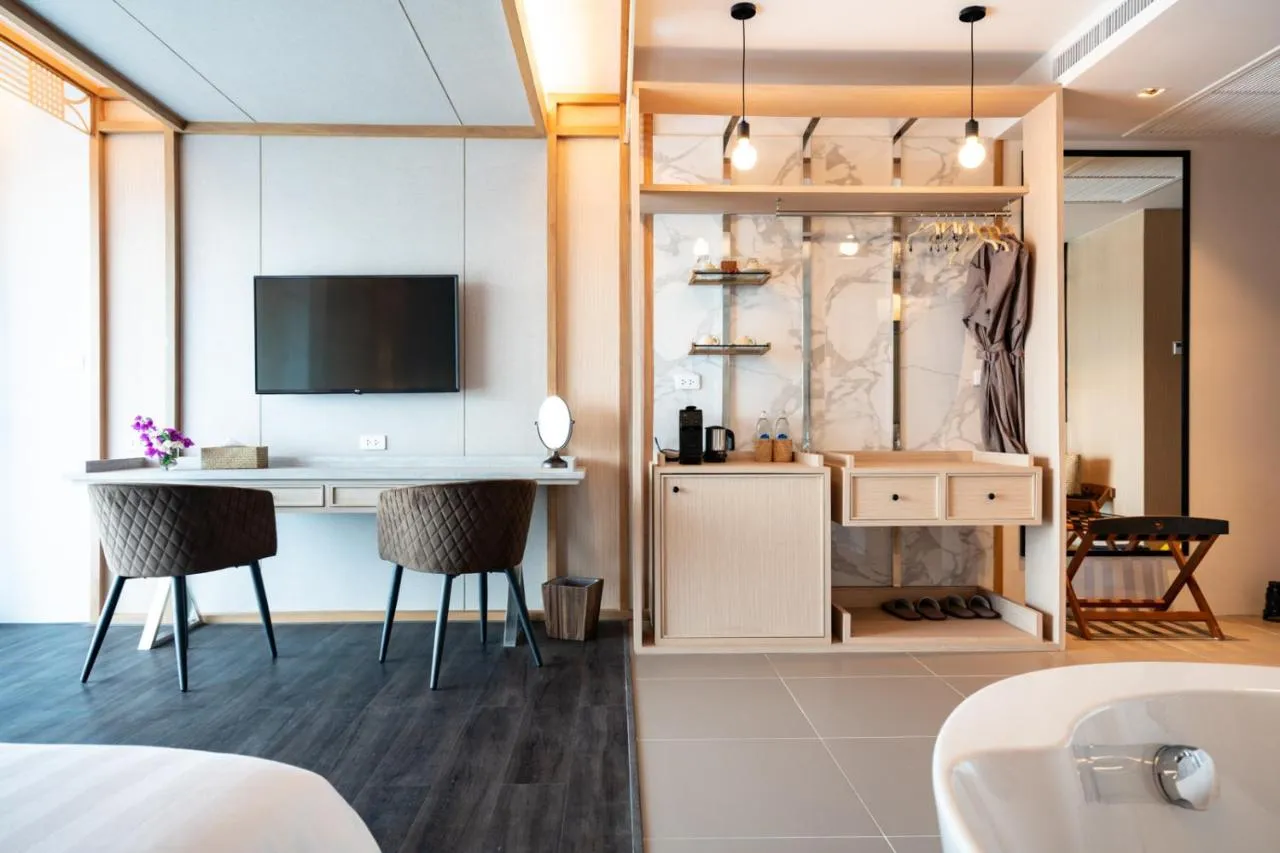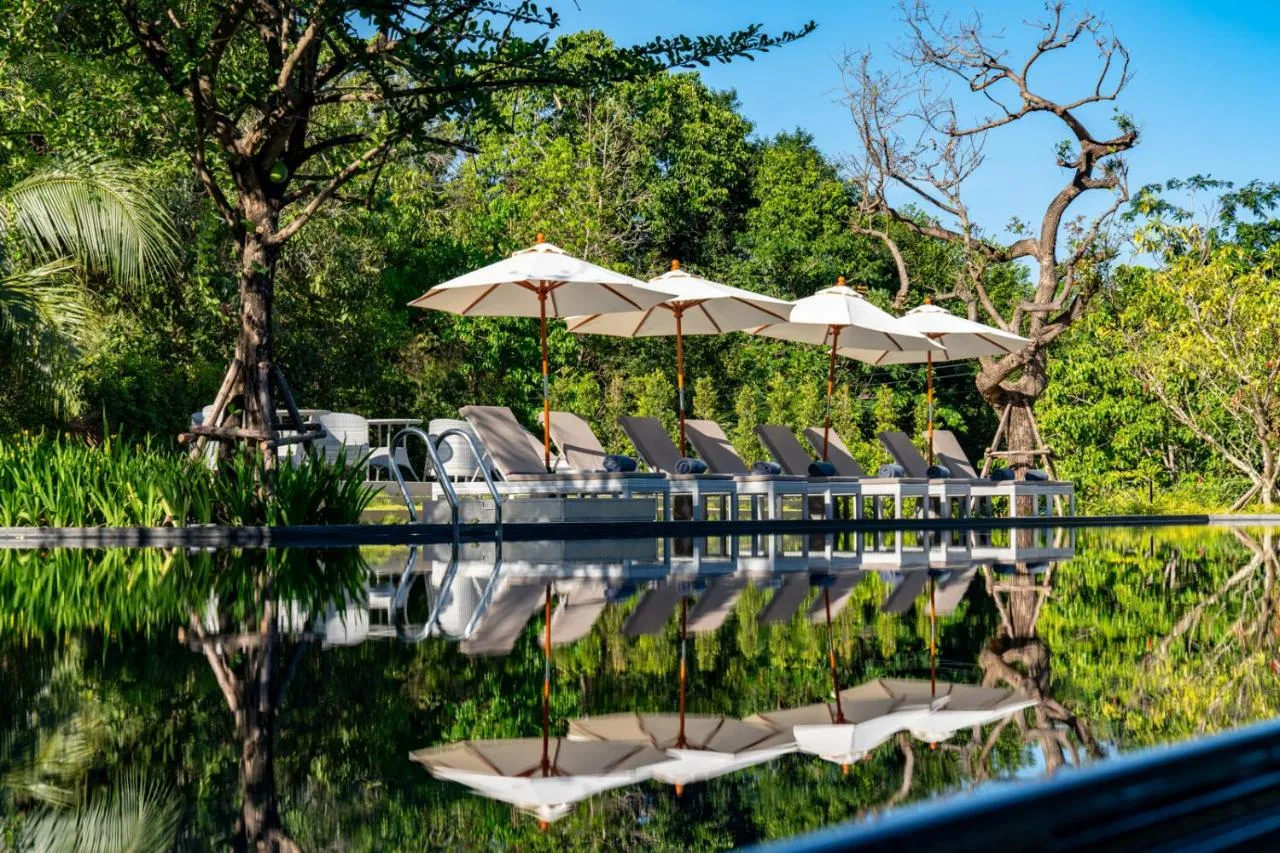 3. Aurora Lodge
Tromvik, Norway
From $120 per night

ETIC Hotels Green Score: 9.5/10
Seemingly at the end of the earth, Aurora Lodge offers a luxurious window onto one of the world's most spellbinding phenomena. The brainchild of award-winning Scandinavian architect, Snorre Stinessen, the lodge is a contemporary marvel in the heart of pristine wilderness. It is so remote and so private that it takes a helicopter to get here and is only ever bookable by a single group. Exclusive to Black Tomato clients, your stay here will be complemented by a programme of unique experiences which range from kayaking with orcas beneath the Northern Lights to a tantalising new take on off-piste skiing.
4. Casa di Langa
Cerreto Langhe, Italy
From $500 per night

ETIC Hotels Green Score: 9.5/10
What makes Casa di Langa sustainable?
Ingrained in everything we do at Casa di Langa is a deep respect for our natural world and its sustainable future. From our commitment to carbon neutrality to our use of 100% recycled water for irrigation, we are dedicated to creating a luxurious experience that cares for both guests and our environment.
5. Treeful Treehouse
Okinawa, Japan
From $200 per night

ETIC Hotels Green Score: 9.5/10
What makes Treeful Treehouse Okinawa sustainable?
The resort promotes and acts on creating the sustainable society by not using fossil fuels but using electricity instead, and producing more electricity with solar energy than used.
Our treehouse, completely in the air with 360 degrees windows, yet with air-conditioning and beautiful interior design, is built on the side of Genka River, considered to have one of the clearest water in Japan – This is the pure luxury.
It is the nature that lets us alive, not the other way around. You can feel that by listening to the sound of the river and watching the lighting bug twinkle, on top of a tree in the treehouse.
6. Habitas Namibia
Namibia
From $600 per night

ETIC Hotels Green Score: 9.5/10
What makes Habitas Namibia sustainable?
We are surrounded by diverse natural habitats and hundreds of rare species of wildlife such as rhinos, zebras, wildebeest and more. We provide a safe haven for endangered problem species by integrating these species on our reserve.
Habitas RISE aims to support Namibia's communities by empowering locals through job opportunities and hospitality training in partnership with Saira Hospitality. Habitas and Saira have partnered to employ locals, recruiting 70 people for hospitality training and hired 14 people to work full time.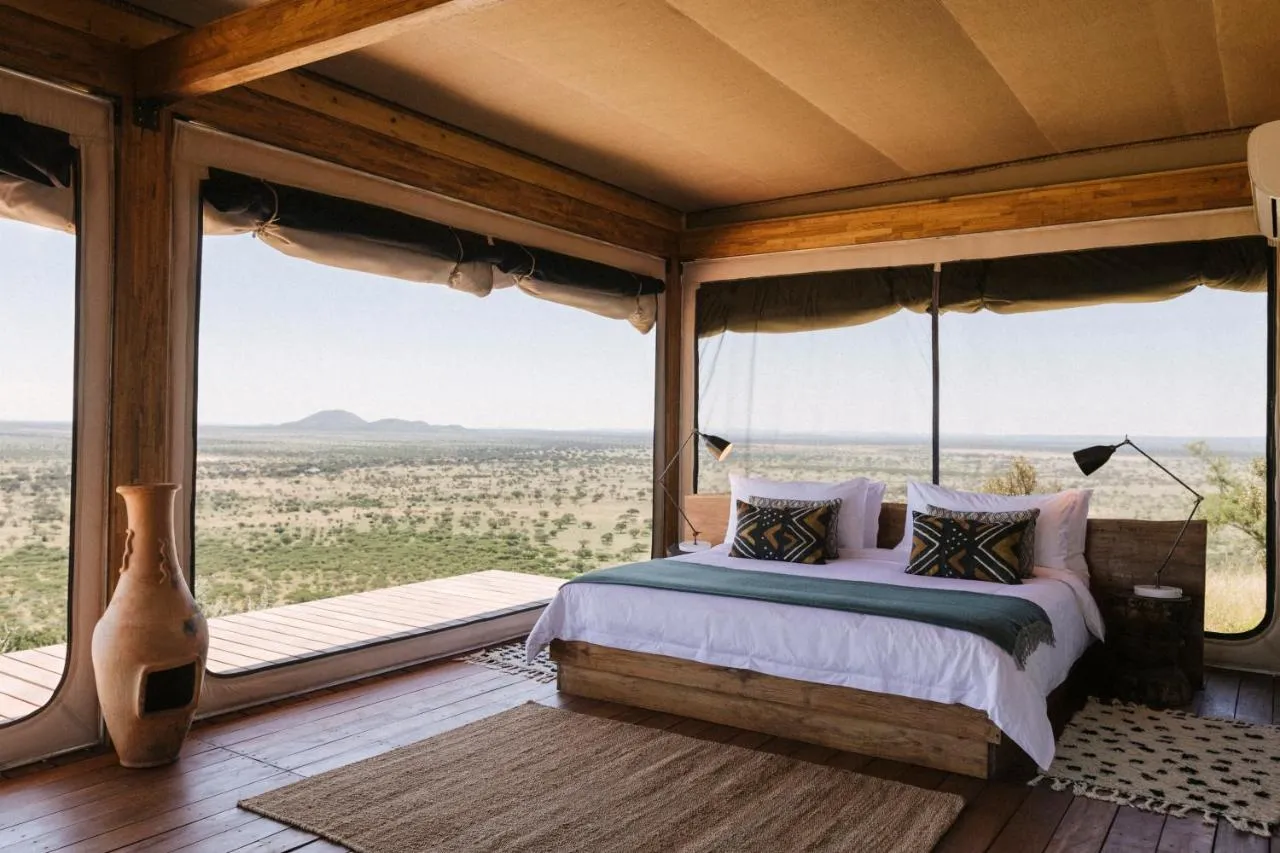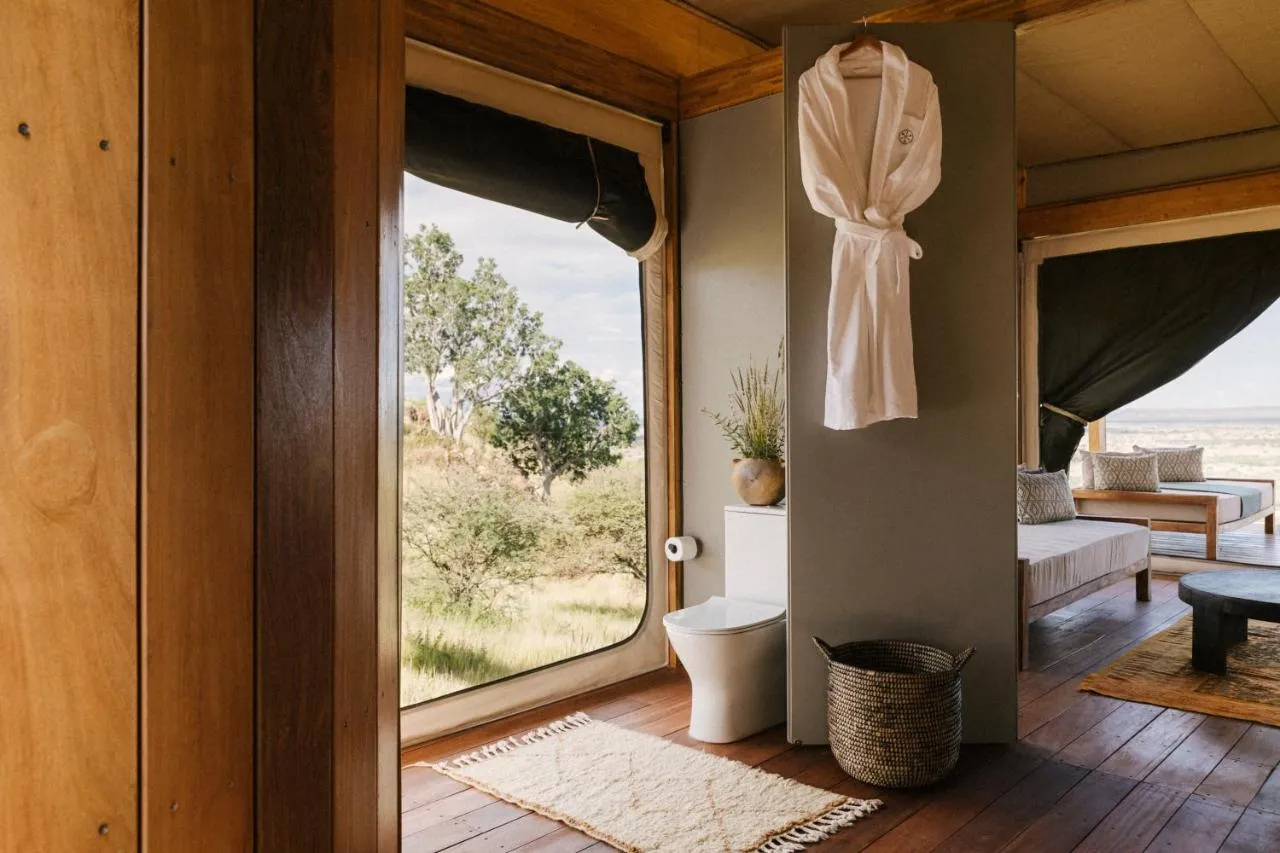 7. Habitas Tulum
Tulum, Mexico
From $500 per night

ETIC Hotels Green Score: 9.5/10
What makes Habitas Tulum sustainable?
Plastic Hunters, an organization launched by our co-founder Eduardo Castillo & Olmo Torres, places garbage receptacles at strategic locations in Tulum to manage plastic waste and educate the local community.
In partnership with Maker's Global, the Habitas Tulum family actively participates in local beach cleanups, aimed at keeping our beaches clean.
Habitas Tulum has partnered with Coorperativa Ambio's Scolel'te Program, a reforestation project that protects indigenous communities in ecological zones in the state of Chiapas, Mexico. All of the proceeds from our musical concerts and film screenings in Tulum support this project, which has offset over 25 tons of CO2 until now.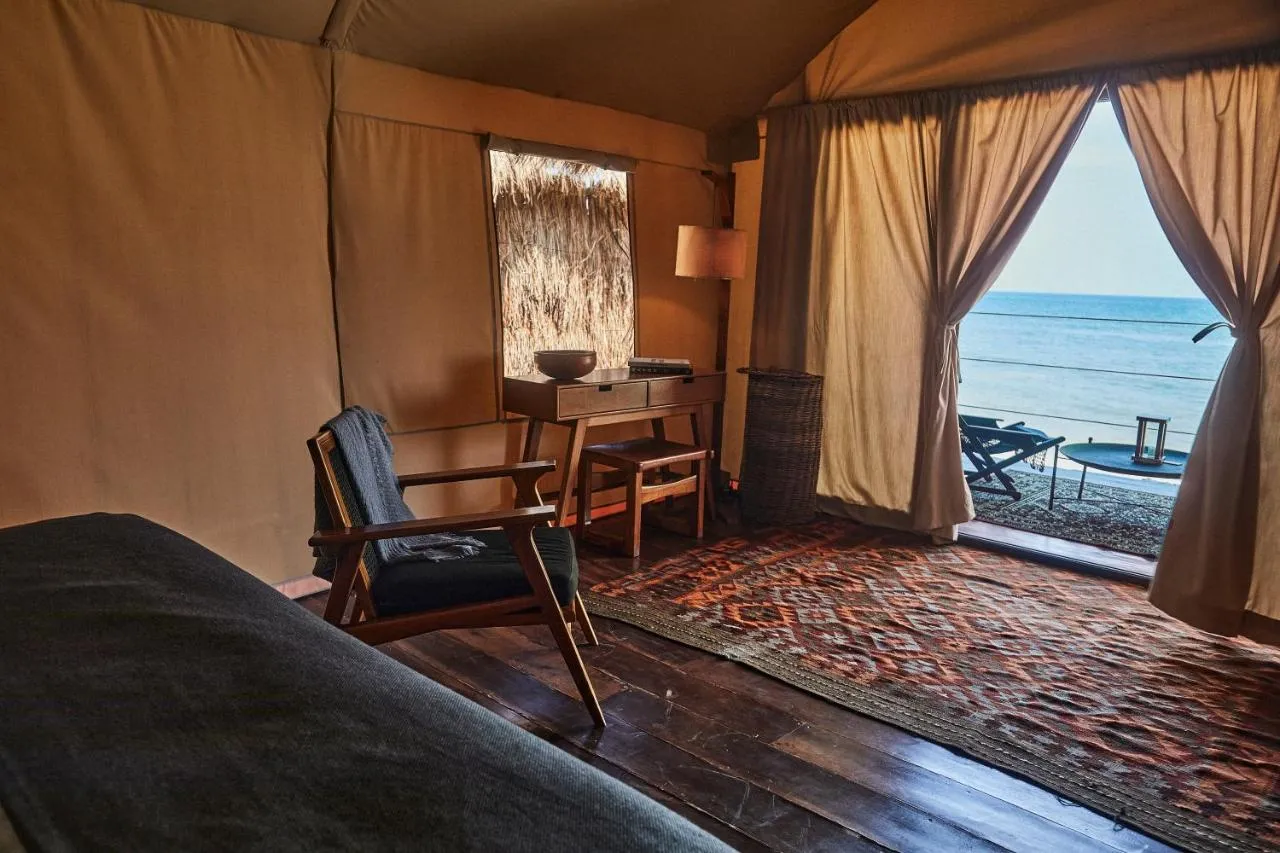 8. Alaia Belize, Autograph Collection
San Pedro, Belize
From $350 per night

ETIC Hotels Green Score: 9.5/10
When it comes to things to do in Belize, Alaia immerses you in local culture, heritage and recreational activities like no other resort can. Tucked just south of Mexico along the Caribbean coast of Central America, Belize has long enjoyed the allure that comes with being a relatively undiscovered tropical destination. From ancient Mayan archaeological sites and vast marine and terrestrial ecosystems to a cosmopolitan international cultural scene, Belize brims with "must do" adventures that almost seem to be custom-designed for curious souls.
9. Xigera Safari Lodge
Botswana
From $500 per night

ETIC Hotels Green Score: 9.5/10
What makes Xigera Safari Lodge sustainable?
At Xigera we are proud of our state-of-the-art Energy Centre. This comprises a Tesla solar photovoltaic diesel hybrid system with lithium ion battery storage.
The bulk of our energy requirements are supplied by renewable solar which will save in the order of 160,000 litres (42,268 US gallons) of diesel, thus preventing the release of about 440 metric tons of carbon dioxide emissions annually.
By installing one of the largest photovoltaic farms in the Okavango Delta, in the future Xigera Safari Lodge will be able to charge electric game-drive vehicles using solar technology.
Hot water is provided via thermodynamic geysers, while SolarView tinted glass ensures temperature stability indoors for energy-efficient air conditioning.
An on-site composter processes all organic kitchen waste, which is sent to local communities for sustainable kitchen gardens.
We are proud to have removed all unnecessary single-use plastics from lodge operations.
Over 90% of the furniture and art pieces have been hand-produced in Africa by over 80 studios, designers and artists – the largest collection of African design anywhere in the world and intrinsically sustainable
During construction, a specialist arborist was contracted to ensure the protection of mature trees on the site. The Lodge has undertaken monitoring and record keeping of all fauna and flora, working closely with the Department of Wildlife and National Parks to ensure the continued protection of the lands we traverse.
10. Amanvari, Baja's East Cape
Cabo San Lucas, Mexico
From N/A per night

ETIC Hotels Green Score: 9.5/10
What makes Amanvari sustainable?
Environmental Protection
Respect and preservation of native milieus and ecosystems: tree planting, the protection of mangrove, coral and sea turtles, clean beach initiatives, preservation of open lands
Waste management: refuse, reduce, reuse, recycle
Food waste management: composting
Water conservation: low flow equipment, use of grey waters
Energy efficiency: LED lighting in all properties
Single use plastic: a commitment from all hotels eliminating single use plastic
Education: programmes for young guests at Aman's Nature Discovery Centers
Kitchen gardens: growing of organic produce within the surroundings of the resort
Local Heritage
Unesco World Heritage: 14properties are on or close to a Unesco protected site and support them actively, either in-kind or financially
Protected landmarks: man-made, natural or spiritual landmarks are supported by Aman properties