The 11 Most Sustainable Hotels in Asia
For an Ethical and Sustainable Stay in Asia
A Sustainability Ranking in partnership with ETIC Hotels
You're planning a trip to Asia and you're trying to be as ethical and sustainable as possible? niood lists you the 11 most sustainable hotels in Asia:
1. The Datai Langkawi, Malaysia
Address: Jln Teluk Datai, 07000 Langkawi, Kedah, Malaysia
From $400 per night
ETIC Hotels Green Score: 9.5/10
What makes Datai Langkawi sustainable?
In September 2020, The Datai Pledge was established as a Private Trust with the following objectives:
Guests:
– To actively seek guests' participation in sustainability initiatives and leverage this as part of the overall guest experience.
– To introduce innovative sustainability practices through integrating the hotel's business operations with nature conservation.
Community:
– To help fund relevant Malaysian, and particularly Langkawi-based NGOs and social enterprises in their work to promote sustainability and conservation.
– To inspire and assist the local community in preserving the unique biodiversity of the island, through the promotion of sustainable practices as a source of income and a way of life.
Environment and Wildlife:
– To strengthen the natural beauty and unique environment of Datai Bay and Langkawi through the conservation and regeneration of fauna and flora and their habitats.
Industry:
– To pioneer specific sustainable and ecotourism activities in the luxury hotel industry.
– To demonstrate a commitment to sustainability, conservation and ecotourism using the ecosystems at the resort as a platform for research, training and collaboration.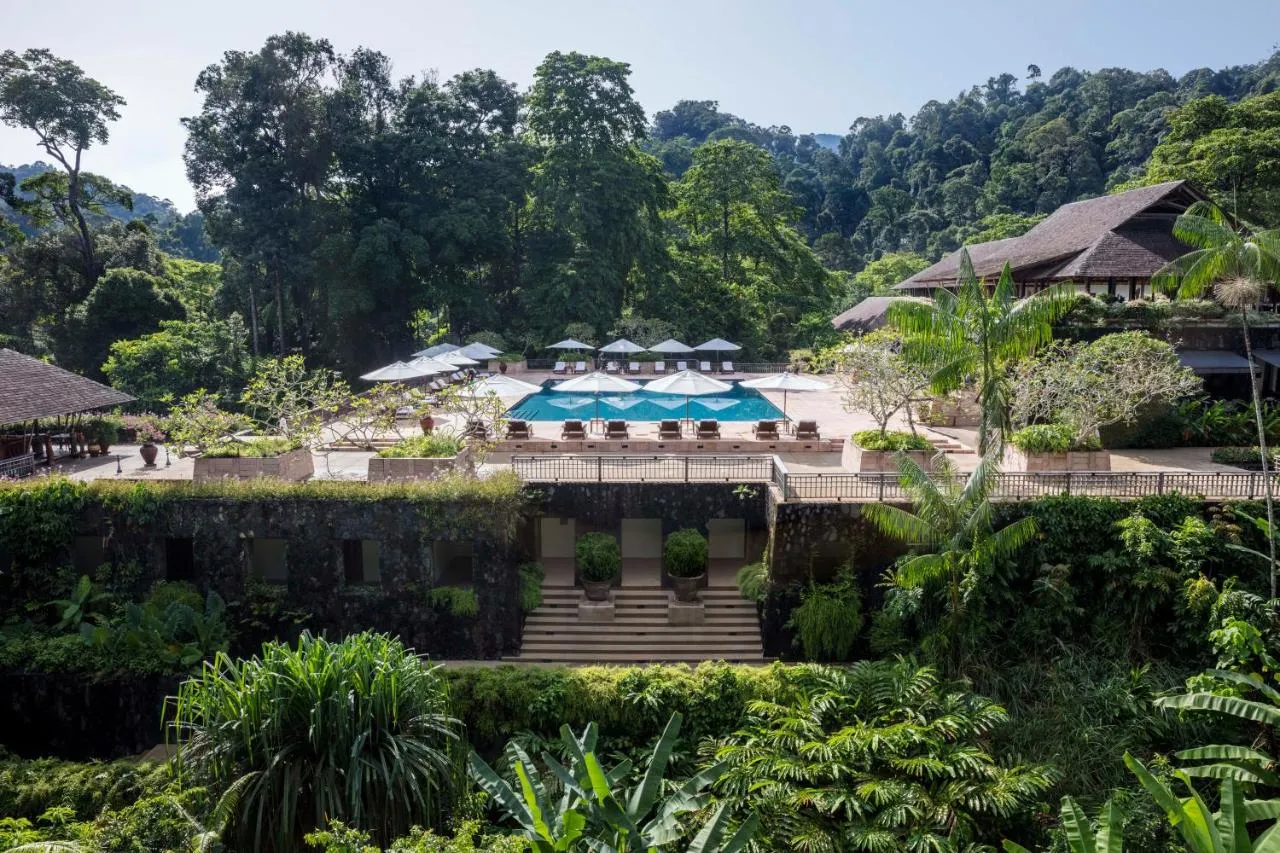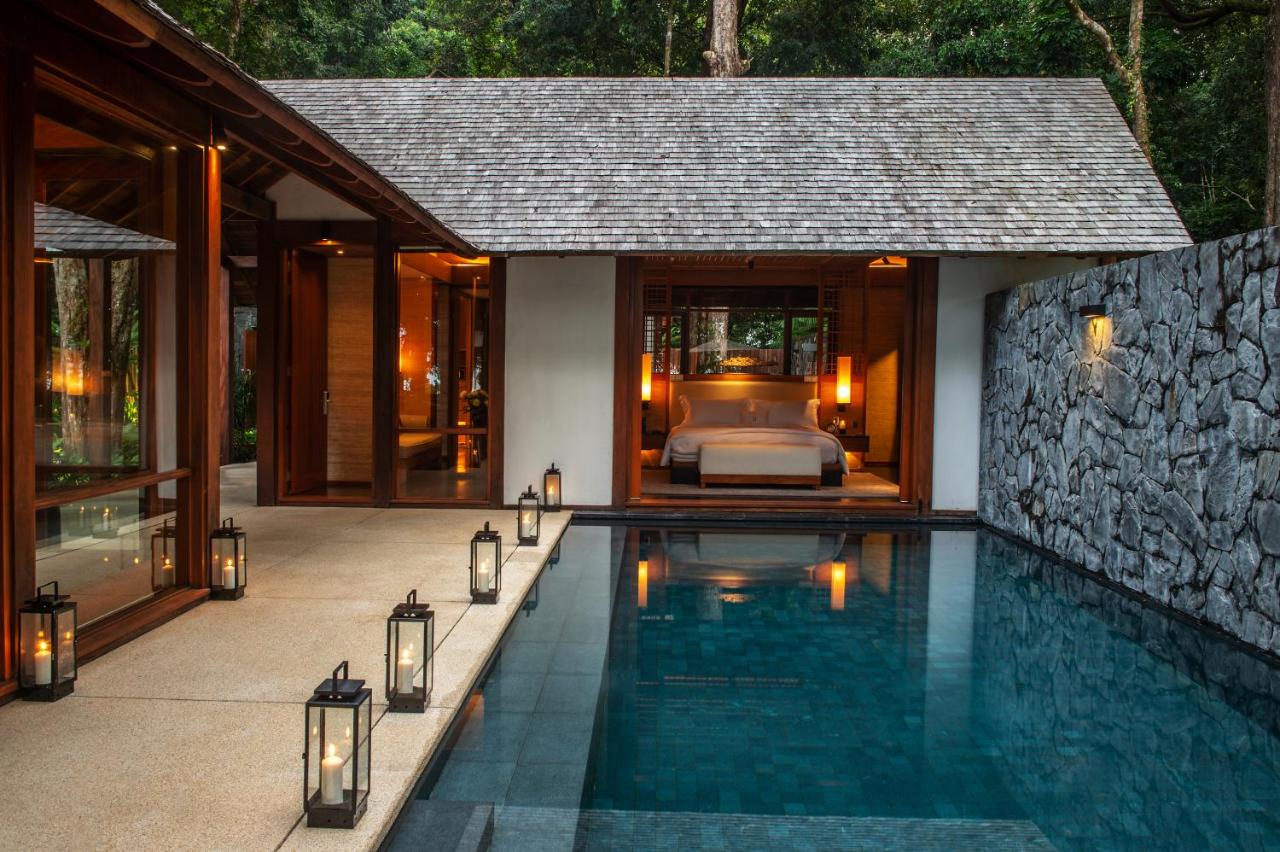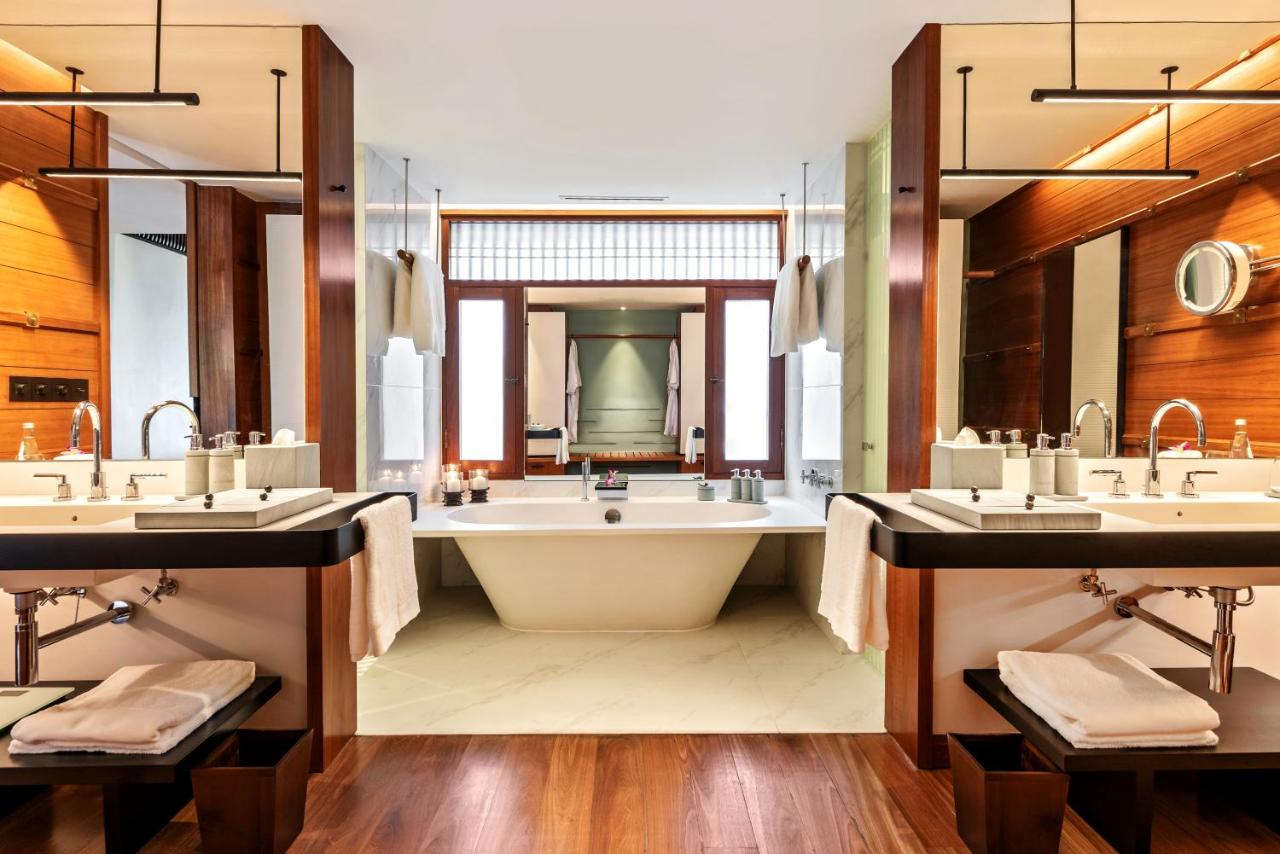 2. Alila Bangsar, Kuala Lumpur, Malaysia
Address: 58, Jalan Ang Seng, Brickfields, 50470 Kuala Lumpur, Wilayah Persekutuan Kuala Lumpur, Malaysia
From $100 per night
ETIC Hotels Green Score: 9.5/10
What makes Alila Bangsar sustainable?
At Alila Bangsar, we are strongly committed to minimising our impact on the environment by adhering to a policy of environmental sustainability, and to creating a positive impact through initiatives that support the local community.

Green Initiatives
Our efforts to be as energy-efficient as possible include maintaining an ideal temperature setting for all AHU and FCU units in daily operation; window tinting to reduce heat penetration and maintain the cool temperature inside the building; and reducing the number of lifts in operation during off-peak hours.
Other initiatives include harvesting rainwater for use in watering the plants in and around the hotel, and using natural chlorine generated from salt to chlorinate the swimming pool, a much safer option. In addition, a 3M filtration system ensures a clean, clear drinking water supply. We have been producing our own bottled water for in-house guests using Reverse Osmosis (RO) Water Treatment System and recycled glass bottles.

Local Community
In the spirit of giving back to our community, we support the following worthy local causes:
Giving Bag
Giving Bag is a sustainable hotel amenity that makes it easy for hotels and their guests to make a positive local impact. In support of this cause, a Giving Bag will be placed in every guest room and guests are encouraged to donate any unwanted and gently used items, which will be collected and donated to selected local charities.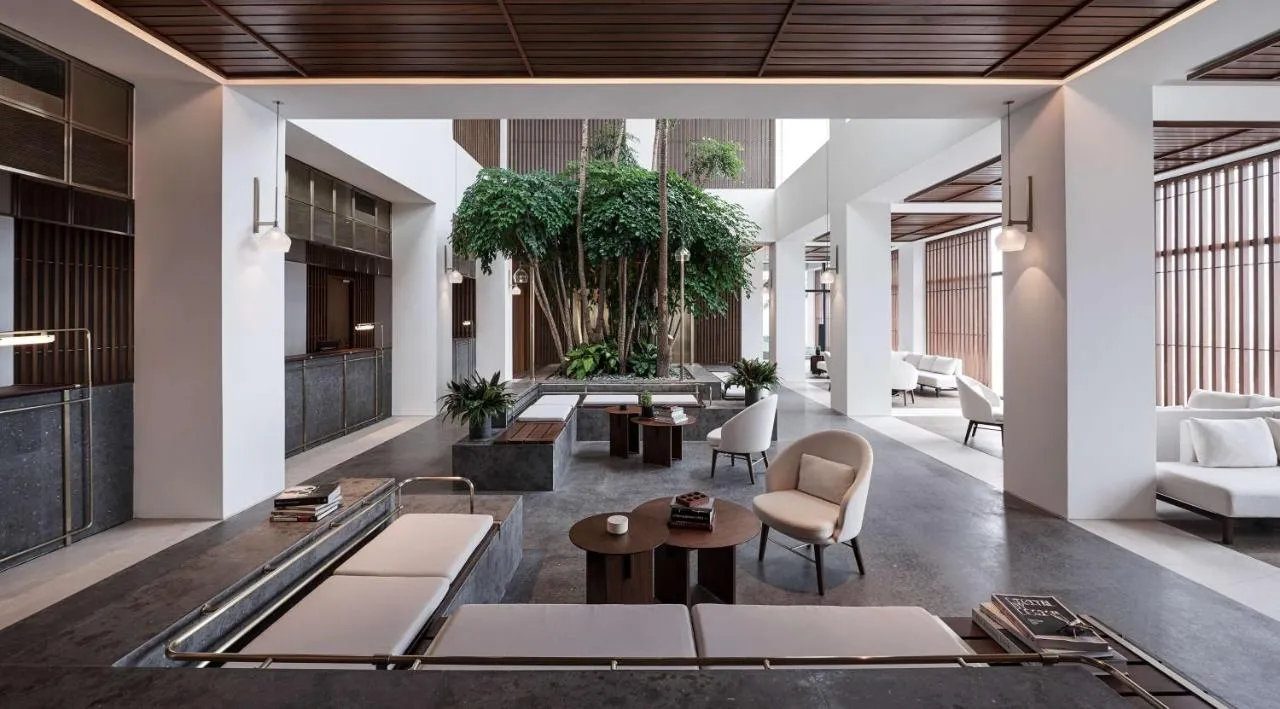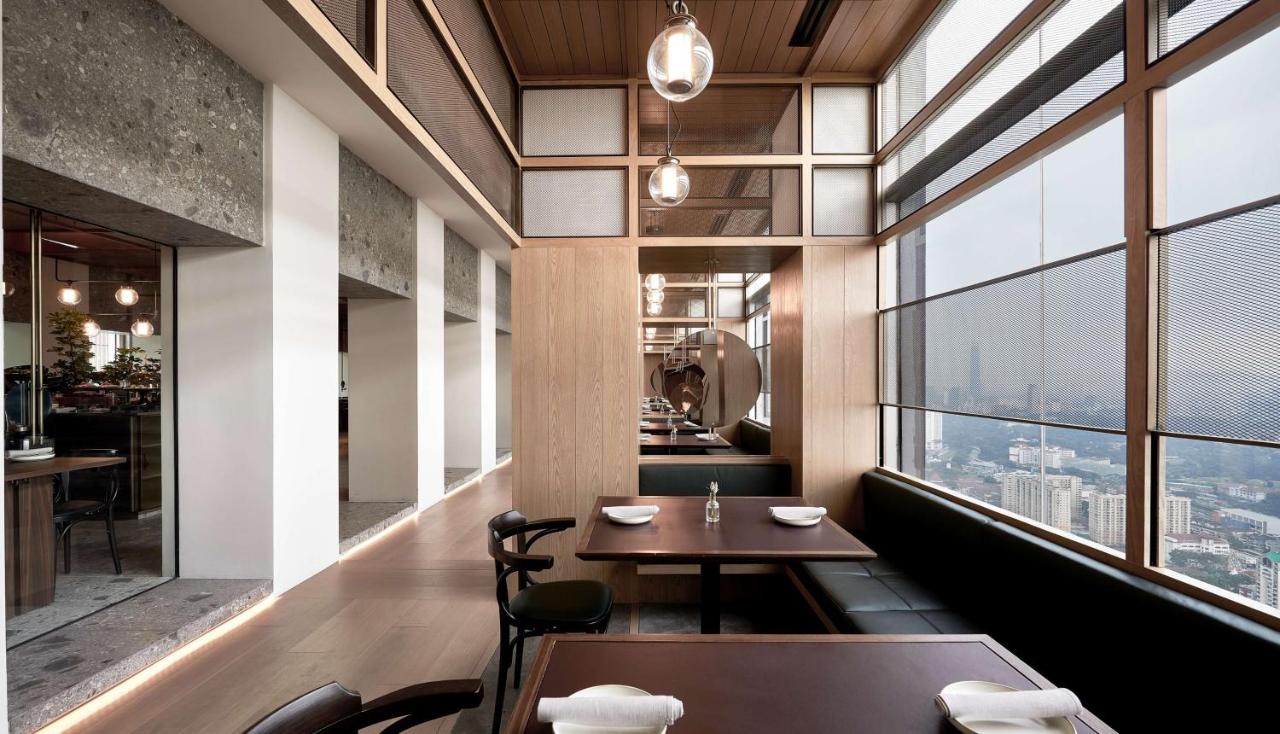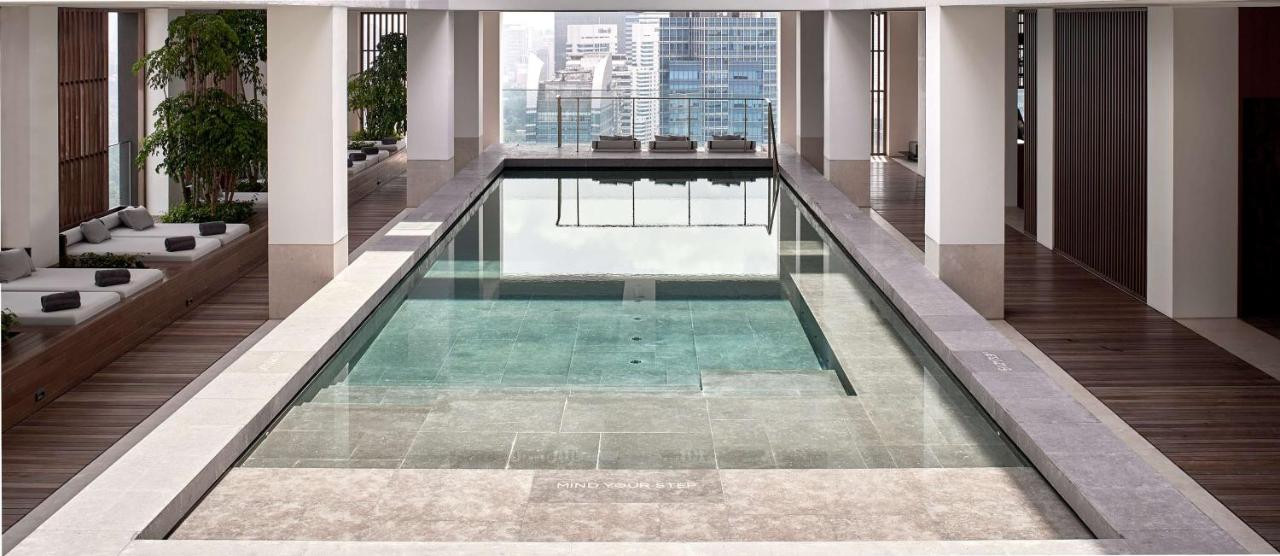 3. Bawah Reserve, Anambas, Indonesia
Address: Bawah Reserve Anambas Kiabu, Pulau Bawah, Kec. Siantan Sel., Kabupaten Kepulauan Anambas, Kepulauan Riau 29791, Indonesia
From $1,500 per night
ETIC Hotels Green Score: 9.5/10
What makes Bawah Reserve sustainable?
Bawah is remote – a fact which gives the island both its greatest advantages and most significant challenges. With Singapore being two hours by seaplane, and no other islands closer than around 30 nautical miles, this means that Bawah has an independent ecosystem. While the remoteness is a draw for adventure-seeking tourists, it also re-enforces the business case for integrating sustainability into every aspect of daily life.
Bawah was developed using a 'minimal impact' approach – only clearing what was needed along the shore of the main island, undertaking works without machinery, and using bamboo and other locally sourced natural building materials. On Bawah, we also take care of the details, as we know that small contributions can collectively make a big difference. Paul Robinson, COO of Bawah Reserve, points towards use of natural products as an example. 'We now place a quaint blue & green bag on all the guests' pillows. This bag is handmade by local, low income families and holds inside natural, vegan friendly products for guests to use during their stay. We also offer our reef friendly suncream, as the usual sunscreen people use to protect themselves does incredible damage to coral reefs when it rubs off the skin, and we now provide every guest with a copper bottle for drinking water on arrival, which they can refill during their stay. This means we can avoid use of plastic bottles altogether.
Work is now ongoing to survey the vast variety of marine life around Bawah. To date 240 species of reef fish have been recorded on our southeastern reefs. Two marine biologists are employed on the island, who have so far built 10 coral tree nurseries, growing a total of 600 with staghorn coral fragments, 21 artificial reefs (hexadomes) are in the process of being installed. Fishing immediately around the islands is prohibited, and approximately 16 tonnes of discarded fishing nets and plastic have been removed from local reefs.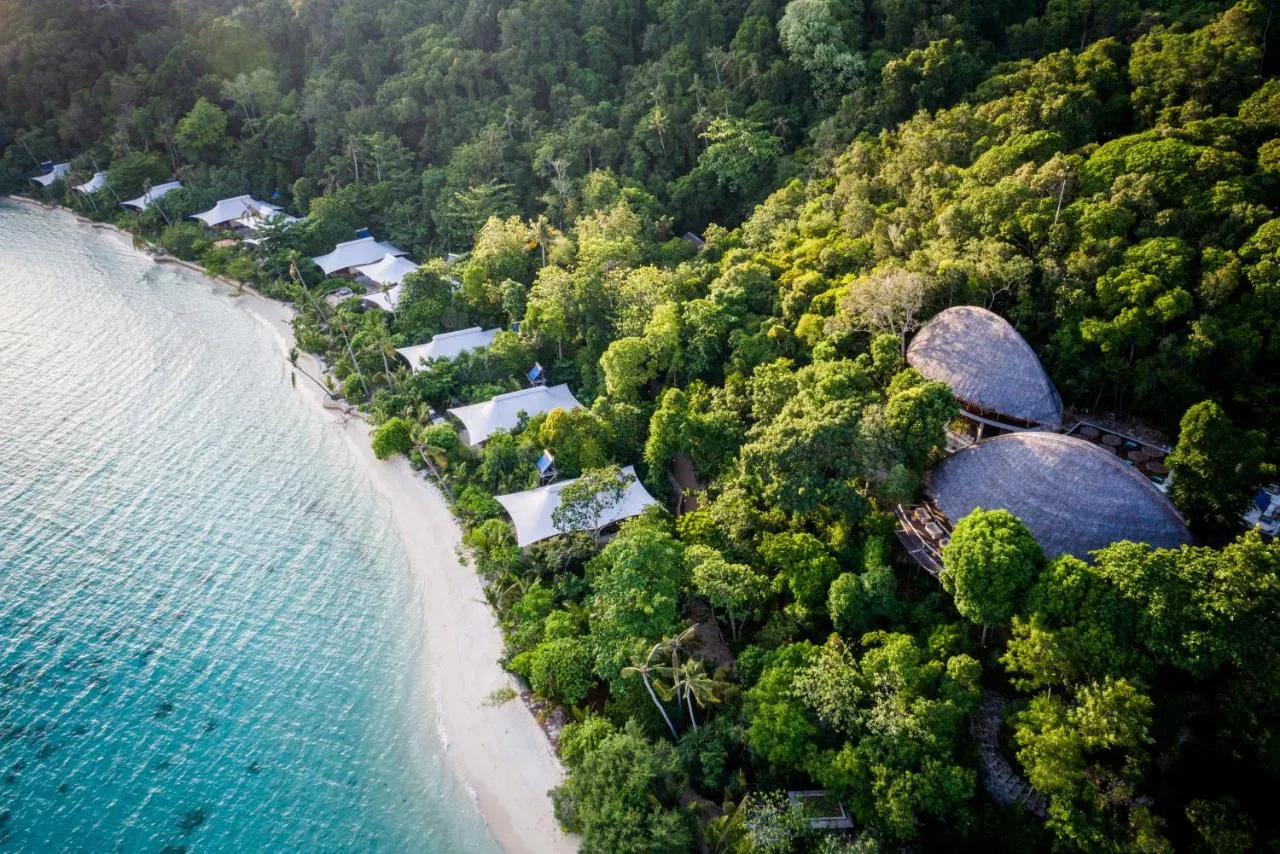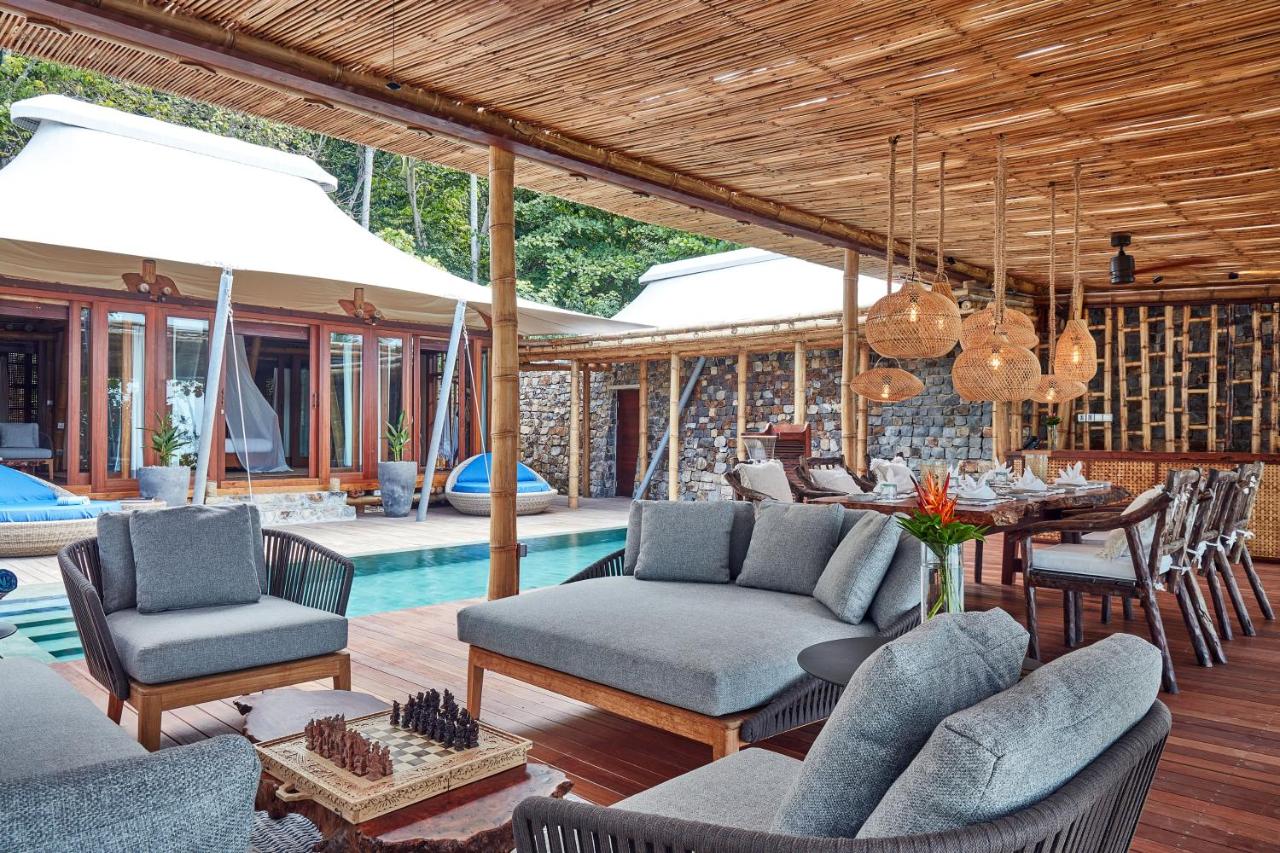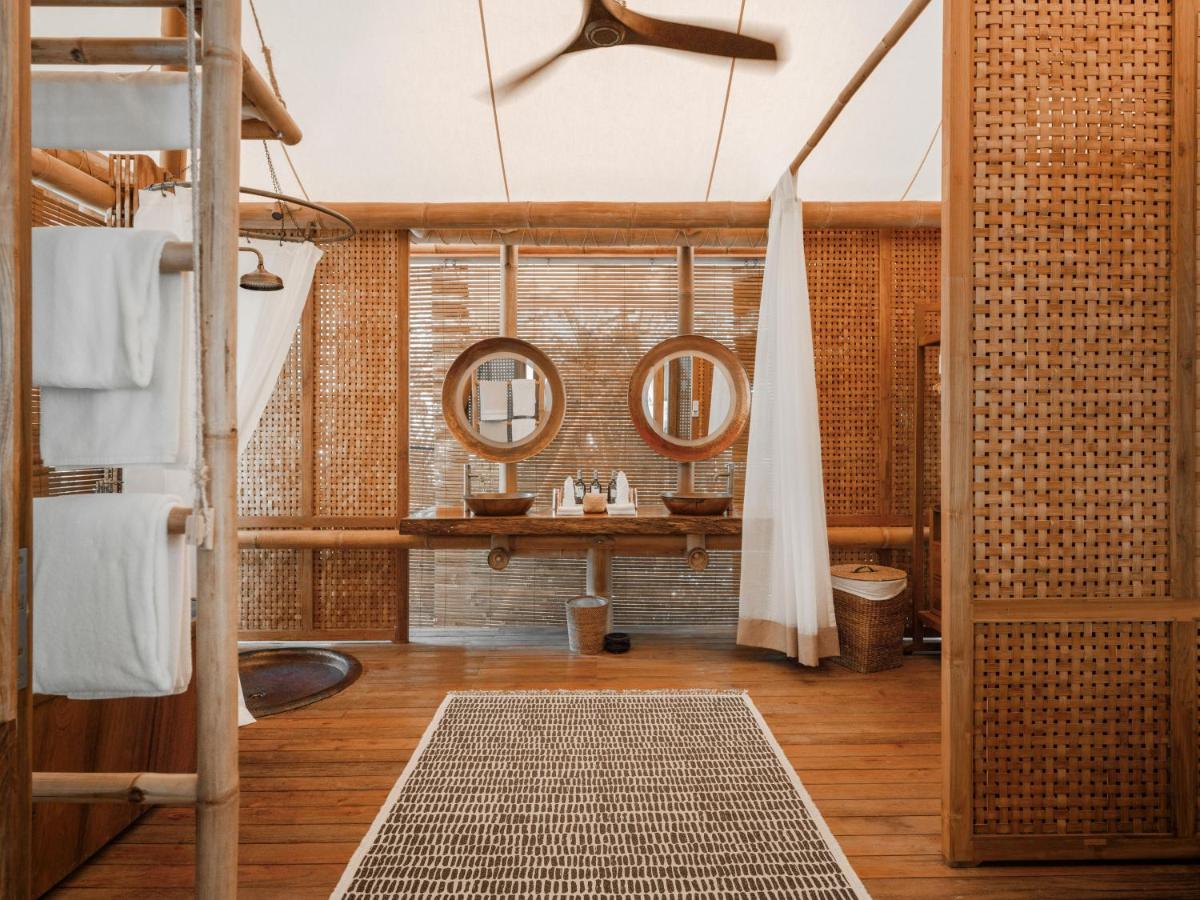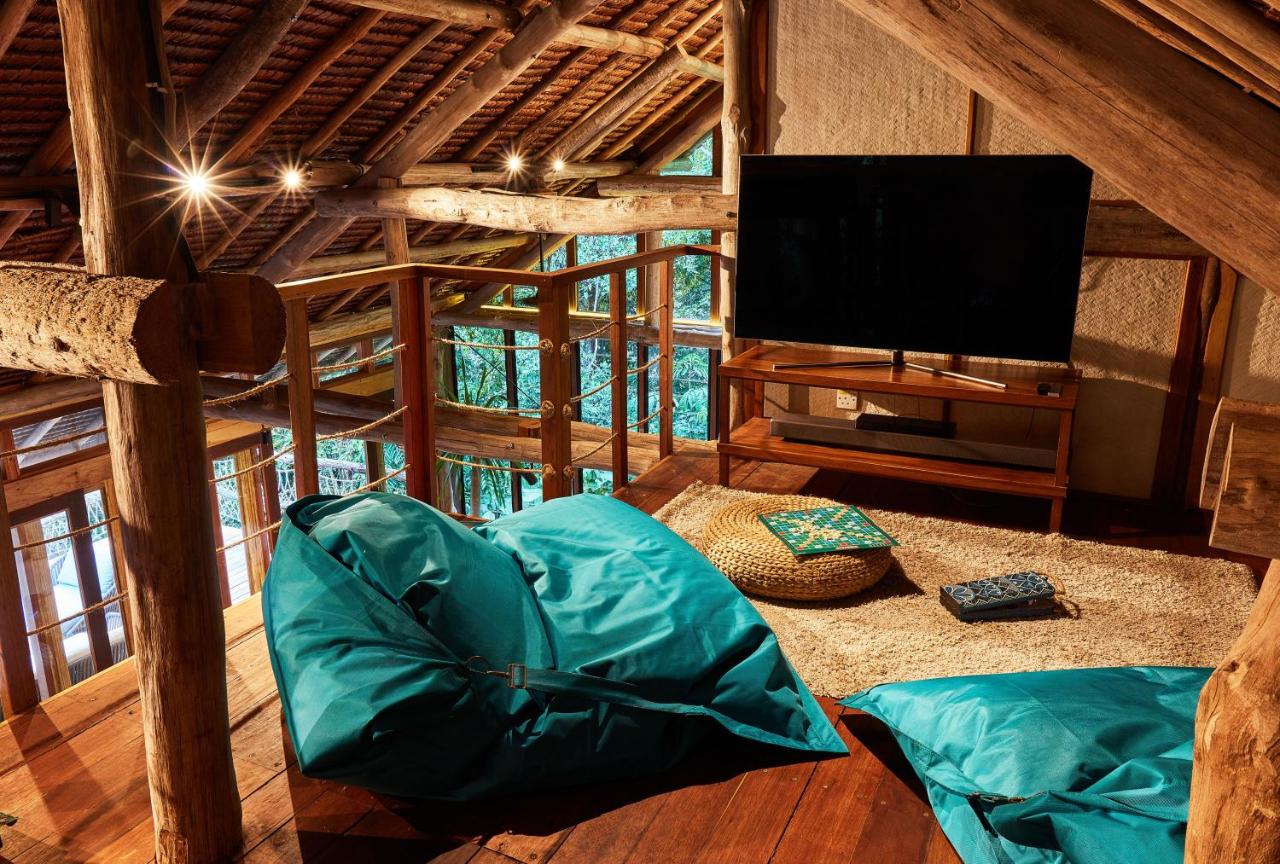 4. Pangulasian Island, El Nido, Philippines
Address: Bacuit Bay, El Nido, Palawan Island 5313 Philippines
From $700 per night
ETIC Hotels Green Score: 9.5/10
What makes Pangulasian Island sustainable?
El Nido Resorts is committed to providing leisurely, engaging, and educational experiences and services to all our guests in a manner that has the least impact on the environment and promotes respect for El Nido's local people and culture. We will accomplish this through:
Enjoining our staff and guests to uphold our five Be G.R.E.E.N. tenets
Linking with local communities through employment and purchases
Nurturing a culture of environmental stewardship
Initiating opportunities for guests to experience nature and the local culture
Discovering and molding sustainability champions among the staff
Outdoing ourselves every year by building new sustainability programs on the success of previous ones
5. Six Senses Nin Vanh Bay, Nha Trang, Vietnam
Address: Ninh Vân, Ninh Hòa, Khanh Hoa Province, Vietnam
From $900 per night
ETIC Hotels Green Score: 9.5/10
What makes Six Senses Nin Vanh Bay sustainable?
We are committed to improving the ecological and carbon footprint of our resort and spa operations by monitoring our performance against targets and goals. In 2020, we collected over 4,000 kg of trash from local beaches and gave away 500 reusable linen bags at Vinh Luong market. Every little bit helps!
We recently collaborated with the NGO Green Viet, where biologists have identified 109 individuals around our resort, 19 plant specifies on which langur feed, and also 20 popular behaviors – do ask our team for more details.
The team carefully transplants coral fragments onto artificial reef structures and monitors the growth and types of marine life attracted. By increasing the reproduction of the most successful clones, scientists hope to develop more resilient coral offspring that can withstand higher ocean temperatures and global warming. By 2020, we had successfully transplanted 800 coral fragments into 23 coral frames in the sea.
Our guests and hosts enjoy still and sparkling remineralized drinking water from an on-site reverse osmosis plant, which is bottled in reusable glass bottles. This saves around 10,000 plastic bottles per month from entering the resort and going to landfill. We also provide filtration drinking water systems in a number of local communities, for example two local primary schools Dai Lanh 2 (Van Ninh district) and Cam Duc 2 (Cam Lam district). The 293 students of the two schools are now provided with clean water, dramatically decreasing the number of plastic bottles needing to be purchased.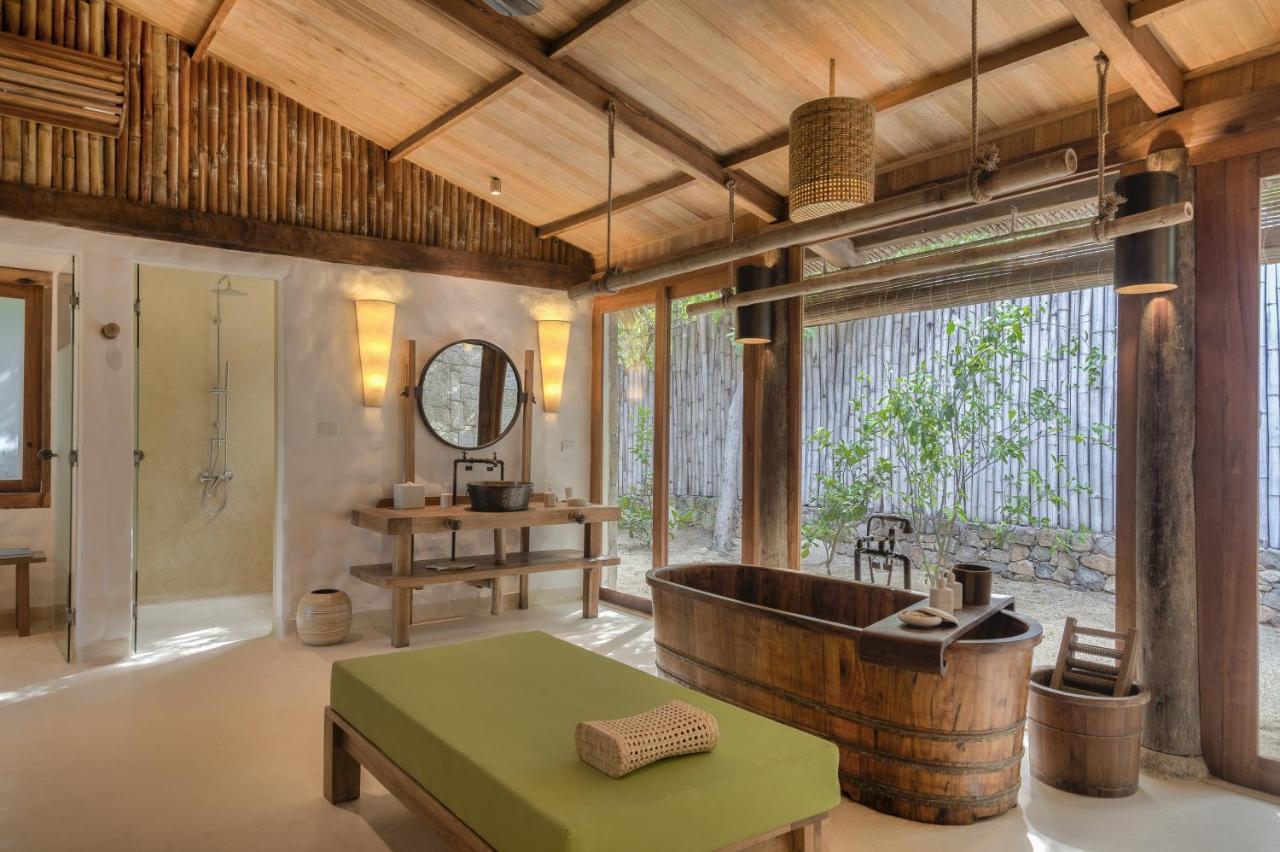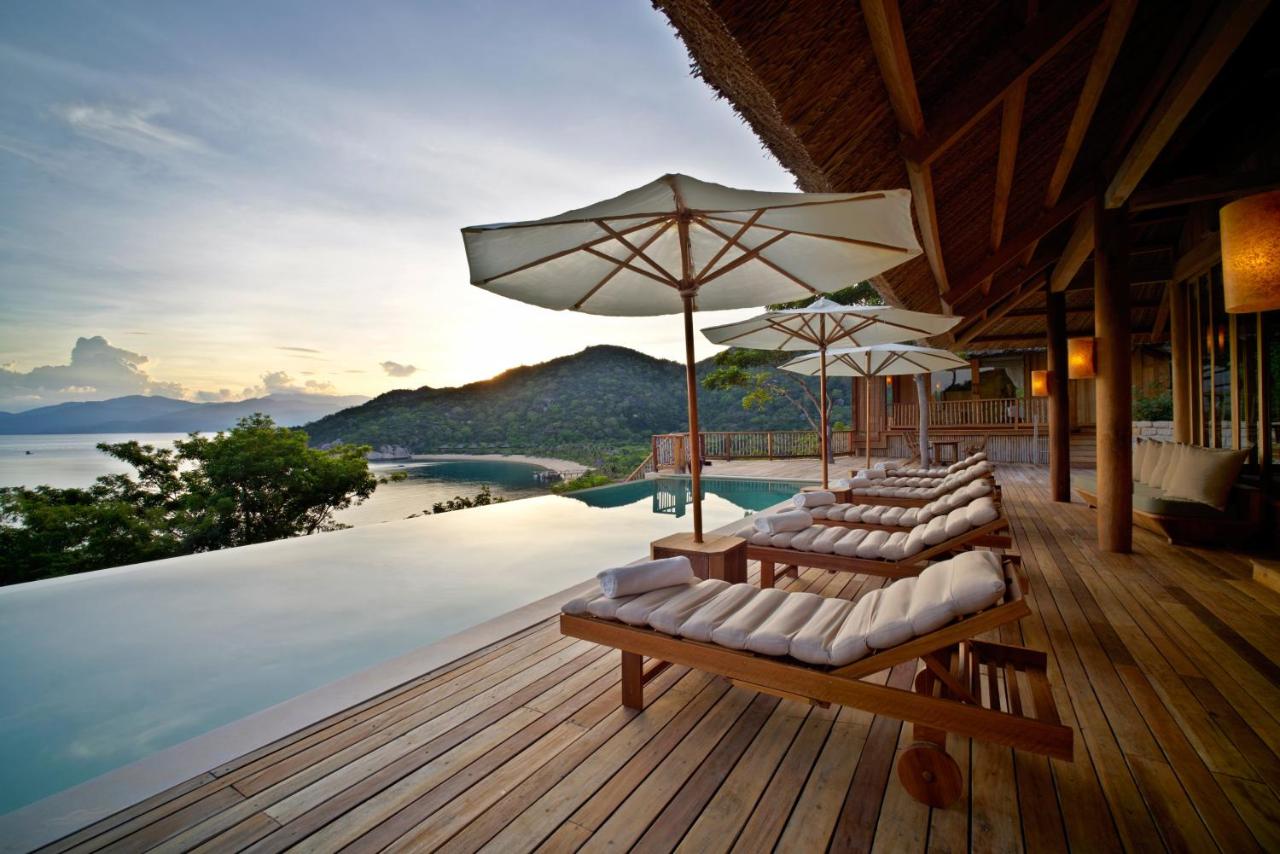 6. Soori Bali, Indonesia
Address: Banjar Dukuh Desa Kelating, Kerambitan, Kelating, Kec. Tabanan, Kabupaten Tabanan, Bali 82161, Indonesia
From $800 per night
ETIC Hotels Green Score: 9.5/10
What makes Soori Bali sustainable?
Sustainable Tourism
As a testament to its commitment to the environment and community, Soori Bali is certified to have met the rigorous requirements of the EC3 Global EarthCheck Standard for Building, Planning and Design. EarthCheck is the world's largest certification programme for sustainable travel and tourism businesses, and with over a decade of industry-specific benchmarking data and quantifiable scientific methods under its belt, its credibility is unmatched.
Green Initiatives
The various structures that compose Soori Bali are designed and oriented in a way that facilitates the passing of filtered natural light into the buildings while minimising heat gain during daytime. A combination of indigenous volcanic rock and abundant greenery organically cools the villas. Furthermore, open courtyards provide natural ventilation and lighting, minimising the use of both air conditioning and artificial lighting. Soori Bali operates efficient lighting systems, with interior lighting using low mercury fittings with photo sensors, and carefully positioned lighting that minimises energy consumption.
Local Community
In line with Soori's vision of integrating community, conservation and commerce, Soori Bali goes beyond eco-consciousness to engage the community within its West Bali locale. From its construction phase to current resort operations, the majority of the resort's staff was hired from the local labour pool. To further ensure that its presence contributes to the island's economy, the resort subscribes to a purchasing strategy of sourcing 85 percent or more of all ingredients, goods and services, wherever possible, from local establishments. For example, the freshest vegetables and fruits are sourced from local markets; the terracotta tiles carved with traditional Balinese motifs which adorn the property are locally commissioned from a village situated just 15 minutes away.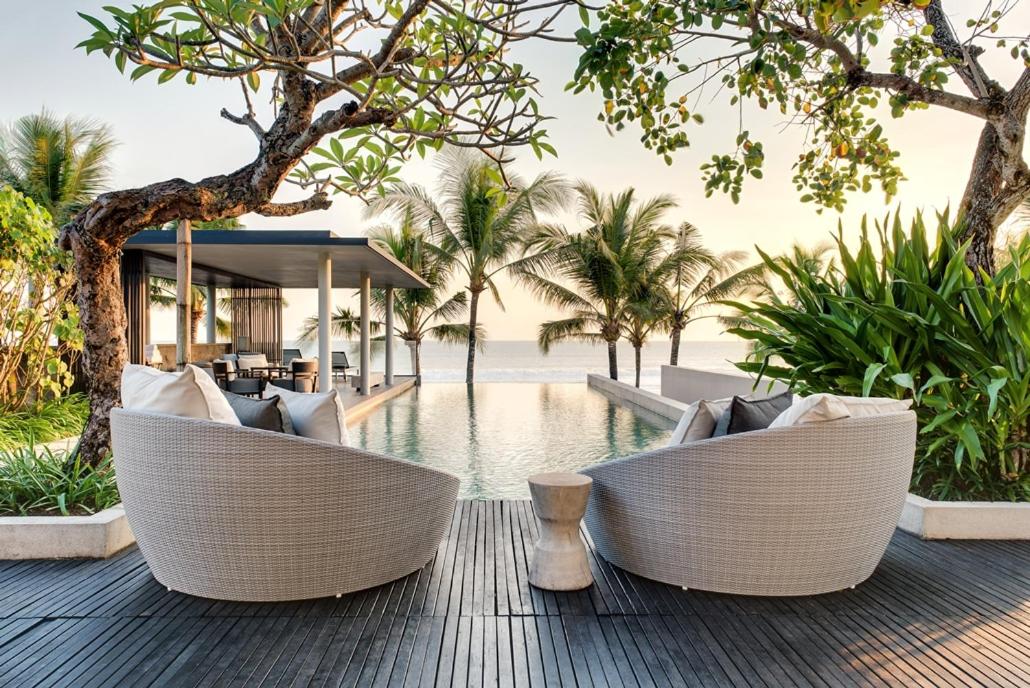 7. Saffire Freycinet, Tasmania, Australia
Address: 2352 Coles Bay Rd, Coles Bay TAS 7215, Australia
From $1,600 per night
ETIC Hotels Green Score: 9.5/10
What makes Saffire Freycinet sustainable?
Saffire Freycinet has been built using a framework of environmental sustainability. Core principles underlying the development are "the protection of healthy sites" and the "healing of damaged sites".
The original Saffire Freycinet site was a caravan park and backpackers' accommodation, and so had suffered a great deal of degradation and erosion. The Saffire site occupies a small portion of what had been cleared and eroded, and so a great deal of time has been spent revegetating the site with 30,000 native plants to encourage a return to its natural form.
Saffire Freycinet takes its inspiration from the colours of the peninsula – the pink granite of the Hazards mountains, the white beaches, sapphire waters and the grey-green of the native bushland. The aim is to connect the Saffire Freycinet experience to the surrounding environment, seamlessly joining the outside with inside to create a relaxing and rejuvenating retreat.
We believe that the best people to help us benefit the community are our fellow team members, and while financial support is often a fundamental form of support, we have skills, opportunities and a culture that allow us to offer physical and, especially, emotional support that can have enormous value when shared. Team members from Saffire Freycinet, The Henry Jones Art Hotel and MACq 01 Hotel whole-heartedly support at least one not-for-profit cause each month.
8. PARKROYAL COLLECTION Pickering, Singapore
Address: 3 Upper Pickering St, Singapore 058289
From $280 per night
ETIC Hotels Green Score: 9.5/10
What makes PARKROYAL COLLECTION Pickering sustainable?
GREEN FEATURES AND INNOVATIONS
 The building's open-sided concept is configured to create maximum perimeter for natural light and views
 Short building depth maximises the amount of daylight reaching internal spaces
 High performance glass cuts out solar heat and provides an abundance of natural daylight
RECYCLING AND RESPONSIBLE USE
 Separate recycling bins for plastic, glass, paper and glass in all guest rooms, as well as throughout the hotel
ENERGY CONSERVATION
 Photo sensors are strategically placed to monitor the light levels
 Fire staircases are fitted with motion sensors to conserve energy
 Built-in rain sensors in landscape areas to turn off irrigation when a minimum level of rain is detected
 First development in Singapore built using the Cobiaz technology, a system that reduces concrete usage by placing 'void formers' made of environmentally friendly recycled plastic
ENERGY AND WATER SAVING FEATURES AND TARGETS
 Spaces such as external hotel corridors are designed to be naturally ventilated to reduce the cooling requirements of the building
 The central chiller system is designed to maximise its operating efficiency by incorporating various control strategies via the Building Management System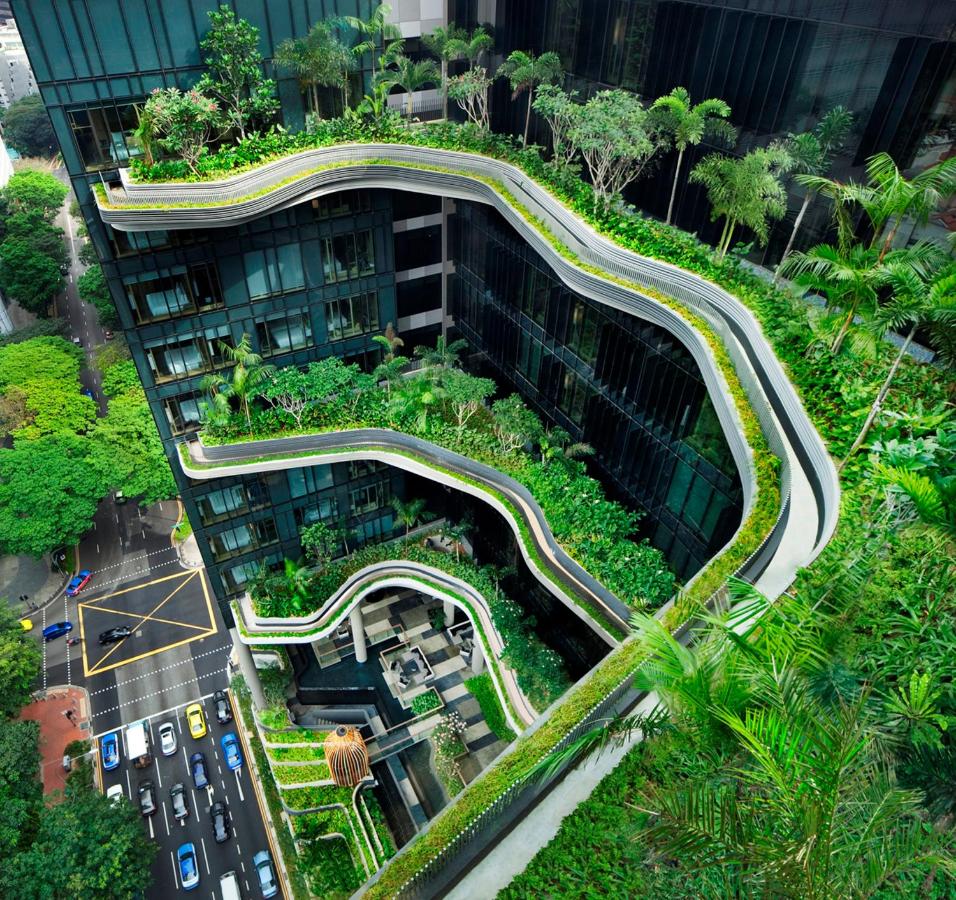 9. Trunk, Tokyo
Address: 5 Chome-31 Jingumae, Shibuya City, Tokyo 150-0001, Japan
From $100 per night
ETIC Hotels Green Score: 9.5/10
What makes Trunk Tokyo sustainable?
Destination and community
Invests a percentage of revenue back into community projects or sustainability projects
Tours and activities organised by local guides and businesses offered
Local artists are offered a platform to display their talents
Nature
Wild (non-domesticated) animals are not displayed/interacted with while captive on the property or harvested, consumed, or sold.
Green spaces such as gardens/rooftop gardens on the property
Bicycle rental
Water
Water-efficient toilets
Option to opt-out of daily room cleaning
Option to reuse towels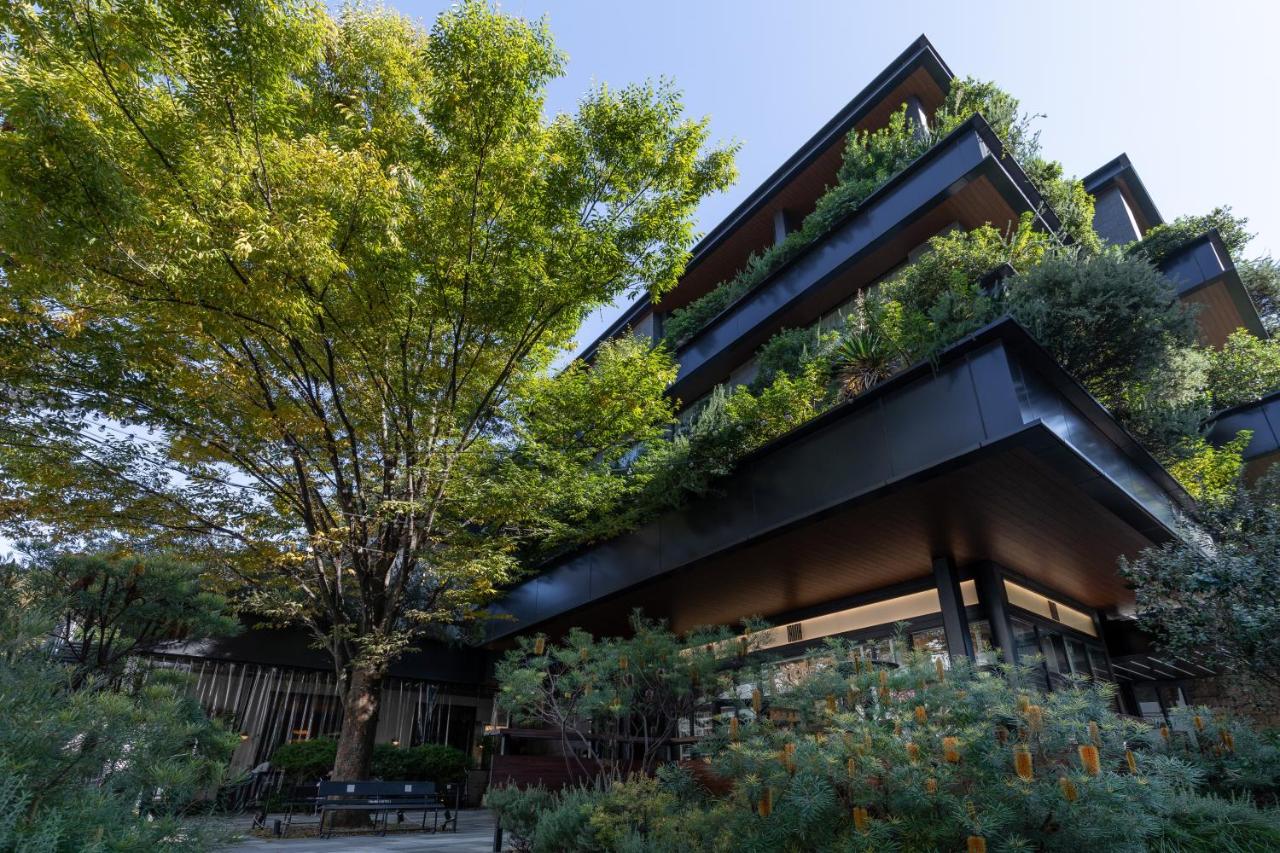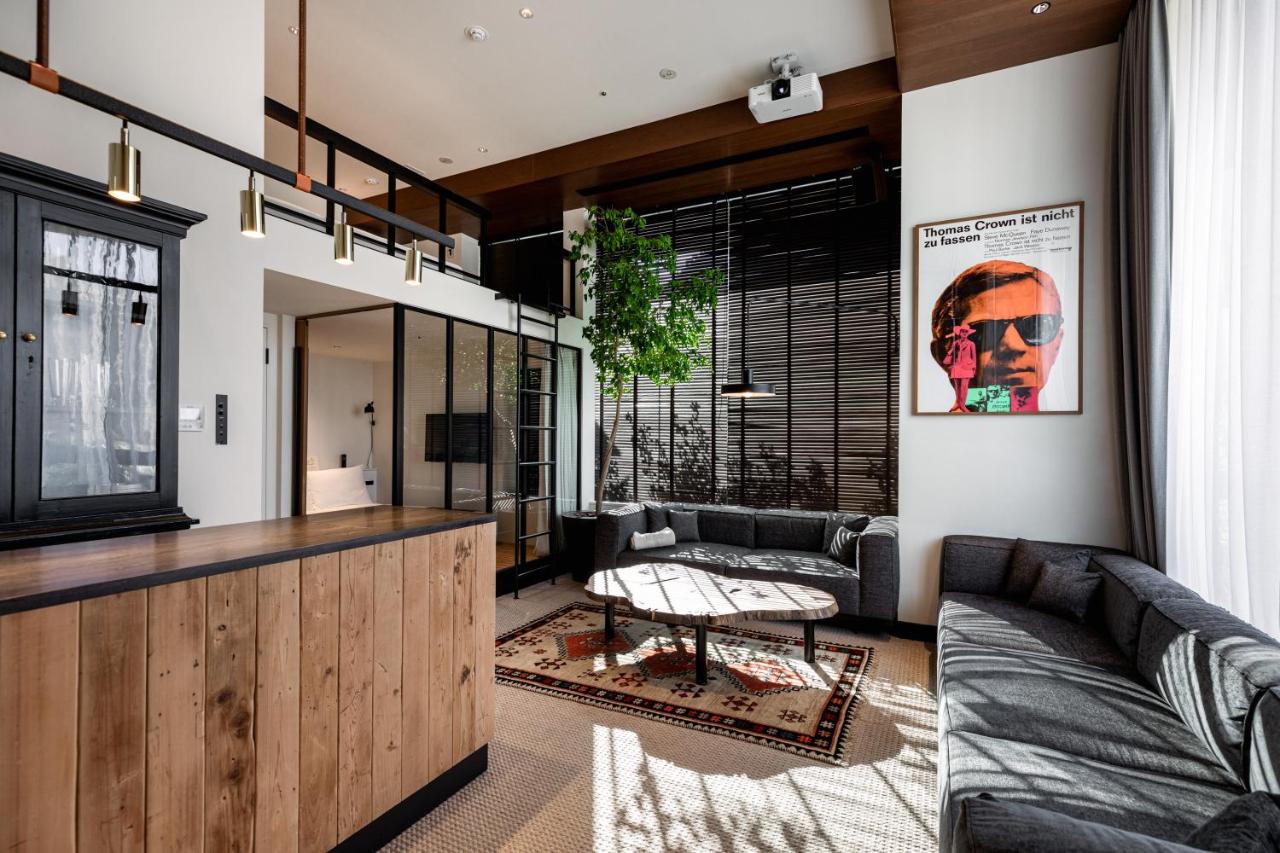 10. Alila Villas Uluwatu, Bali
Address: Jl. Belimbing Sari Tambiyak, Pecatu, South Kuta, Badung Regency, Bali 80364, Indonesia
From $800 per night
ETIC Hotels Green Score: 9.5/10
What makes Alila Villas Uluwatu sustainable?
Alila Villas Uluwatu is strongly committed to social, cultural and environmental responsibilities, which we regard as essential for sustainable business. In all activities, we aim to respect and preserve the way of life and traditions of local communities and endeavour to minimise our impact on the environment by adhering to a policy of environmental sustainability.
Design
Blending in with the surrounding natural environment, the design of the interiors at Alila Villas Uluwatu is completely integrated with the architecture, seamlessly flowing from inside to outside. This cutting-edge modern hotel in Bali is designed by award-winning Singapore architectural firm WOHA, whose global reputation for innovative sustainable-design projects in tropical environments has earned numerous accolades.
Green Initiatives
We are proud that Alila Villas Uluwatu has embraced environmentally sustainable design (ESD) principles and is the first resort in Indonesia to receive the highest level of certification from EarthCheck as a Best Practice Building Planning and Design (BPDS) development. We utilise many ESD measures, including use of local materials, water conservation with soaks and rain gardens and a waste water management system, using local plants from the special Bali savannah ecosystem, the deliberate use of sustainable/recycled materials, protection of the natural environment, and measured work practices throughout construction.
Recycling and Upcycling
The resort is also determined to reduce its waste production, as well as to reuse, recycle and upcycle as much as possible. Its signature upcycling processes involve making glasses from glass bottles, tiles from broken glass and ceramics, compost from landscaping waste, and pots from buggy tyres.
Sustainability Lab
Alila Villa Uuwatu approaches waste in a whole new way. The centrepiece of our Zero Waste Policy is an on-site laboratory where all waste streams are transformed into higher value products and services through a series of simple yet proven mechanical and biological engineering systems. From producing our own compost to our glass recycling programme and organic garden, this site is built to accommodate our efforts to create a better environment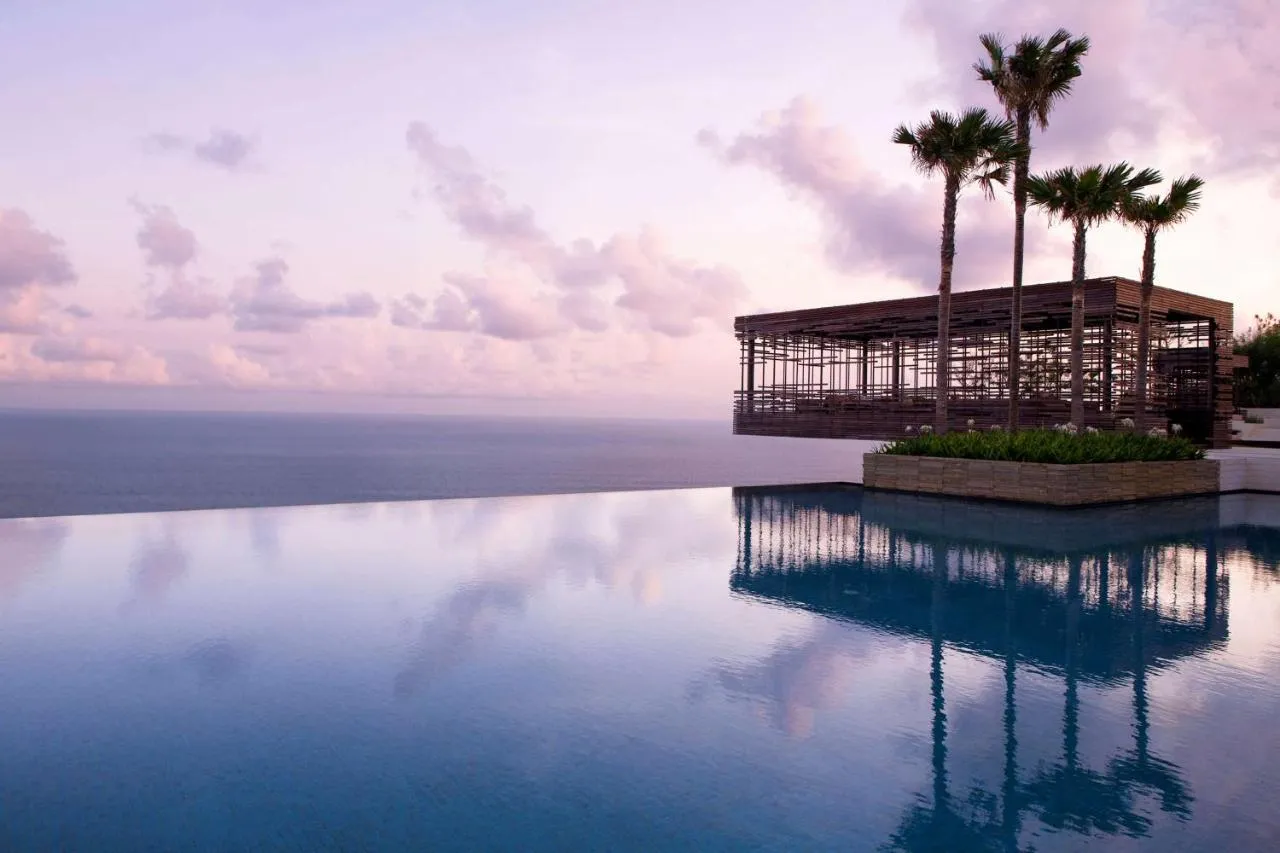 11. Six Senses Bhutan
Address: Thimphu, Bhutan
From $2,000 per night
ETIC Hotels Green Score: 9.5/10
What makes Six Senses Bhutan sustainable?
For us, being environmentally friendly and socially responsible can be successfully wedded to uncompromisingly gorgeous hideaways. Empty of waste, toxins and plastic, and full of spirituality, celebration and joy.
No plastic straws since 2016 and millions of plastic bottles eliminated every year thanks to producing and bottling our own drinking water (in glass bottles) on site. Plans are now well underway to eliminate the rest and we encourage our guests to join in too. Our audacious goal: to be completely free of plastic by the year 2022.
Our sustainability fund comprises 0.5 percent of revenues, 100 percent soft toy sales and donations, and 50 percent of house-bottled water sales. The money is used locally in a way that supports equal access to an improved quality of life for all and restore habitats and wildlife populations.
Six Senses Hotels Resorts Spas has been recognized in the prestigious Aspires 2021 Awards for 'Sustainable Practice of the Year', signifying the brand's commitment to environmental and social responsibility.