A Sustainability Ranking in partnership with ETIC Hotels
You're planning a trip to Mallorca this Summer and you're trying to be as ethical and sustainable as possible?
niood lists you the 12 best boutique hotels in Mallorca, Spain:
1. La Residencia, A Belmond Hotel, Mallorca
Son Canals s/n, 07179 Deia, Mallorca, Spain
From $700 per night

ETIC Hotels Green Score: 9.2/10
La Residencia is a place that knows luxury—and life—is best served chilled. Set between the Tramuntana Mountains and the Mediterranean Sea, wander through sweet-scented citrus trees and ancient olive groves. Dine on sensational cuisine, or explore over 750 works from local painters. Art abounds in every corner.
Life atop the Mediterranean hillside is meant to be lived slowly. Step into a private space that features crafted antiques and furnishings of days' past.
Olive groves and sea views await to arrest the eyes from your own private balcony. Or cool down in one of the suite's refreshing plunge pools––no excuse needed.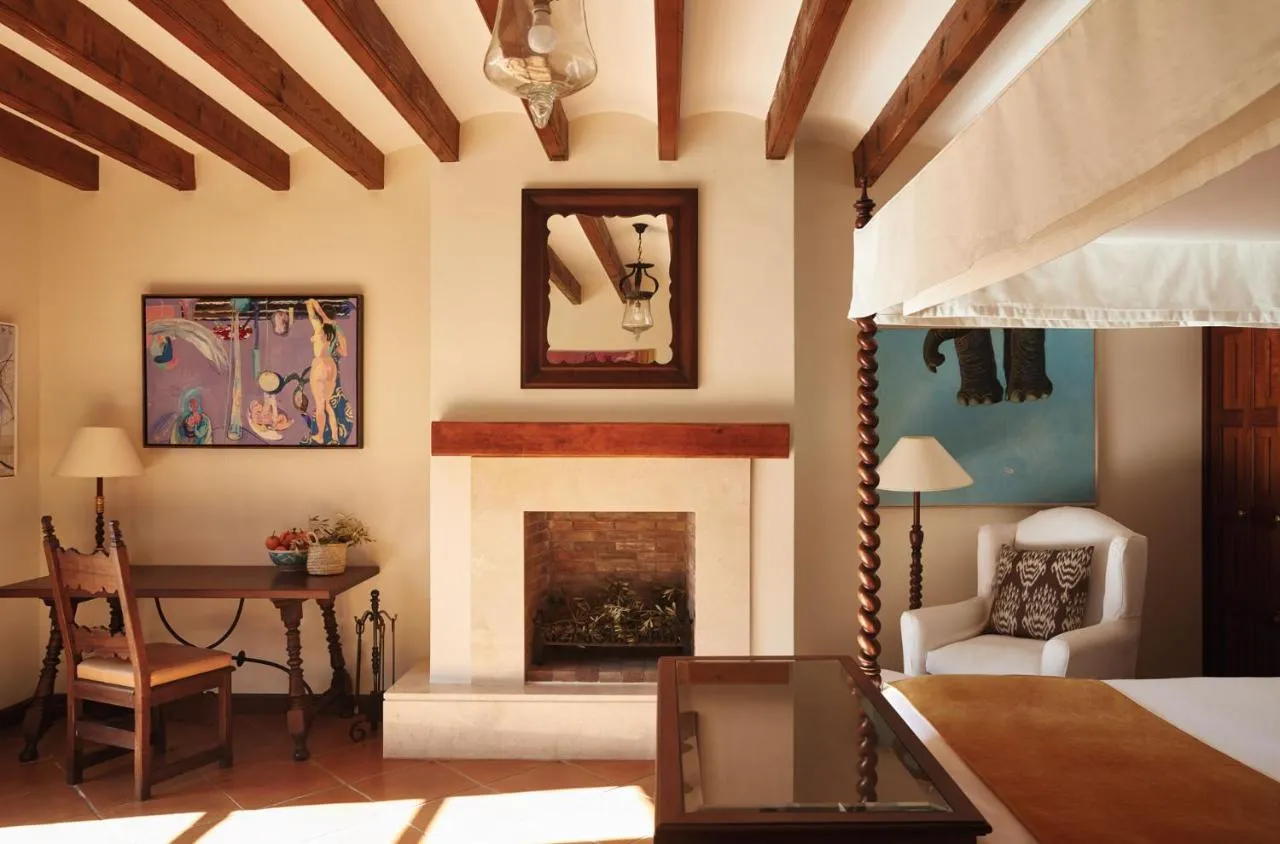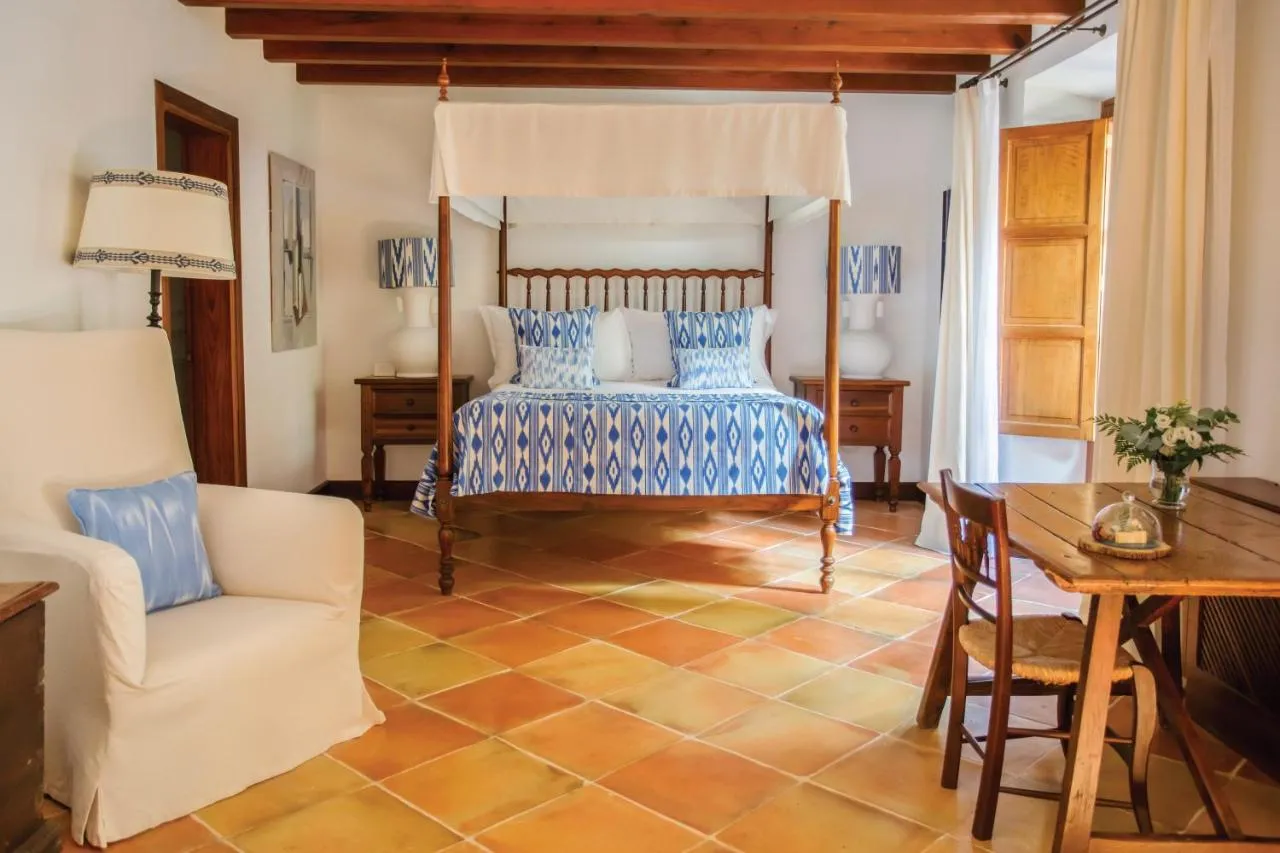 2. Cap Rocat
Carretera d'Enderrocat, s/n, 07609 Cala Blava, Mallorca, Spain
From $700 per night

ETIC Hotels Green Score: 9.2/10
Located in a fortress built for the surveillance of the Bay of Palma, Cap Rocat posed a great challenge in terms of its restoration, which involved transforming the facilities into a hotel as well as complying with the strict regulations governing a building declared a Heritage Asset and listed as a National Monument. The fortress lies within a Protected Natural Area and blends perfectly into the landscape. Cap Rocat has been completely renovated by Antonio Obrador with the utmost respect for its unique architecture and its natural surroundings. The project has received the Europa Nostra Award, among other accolades.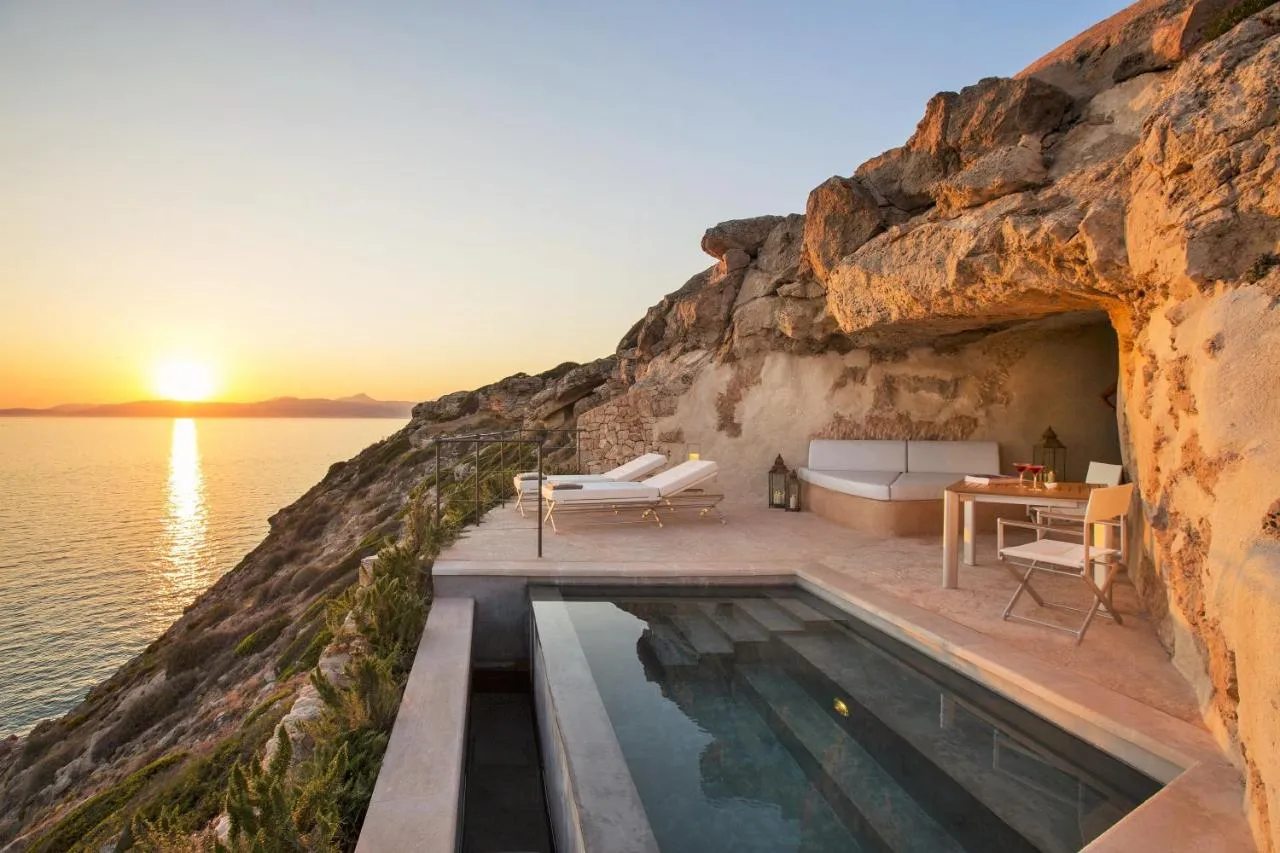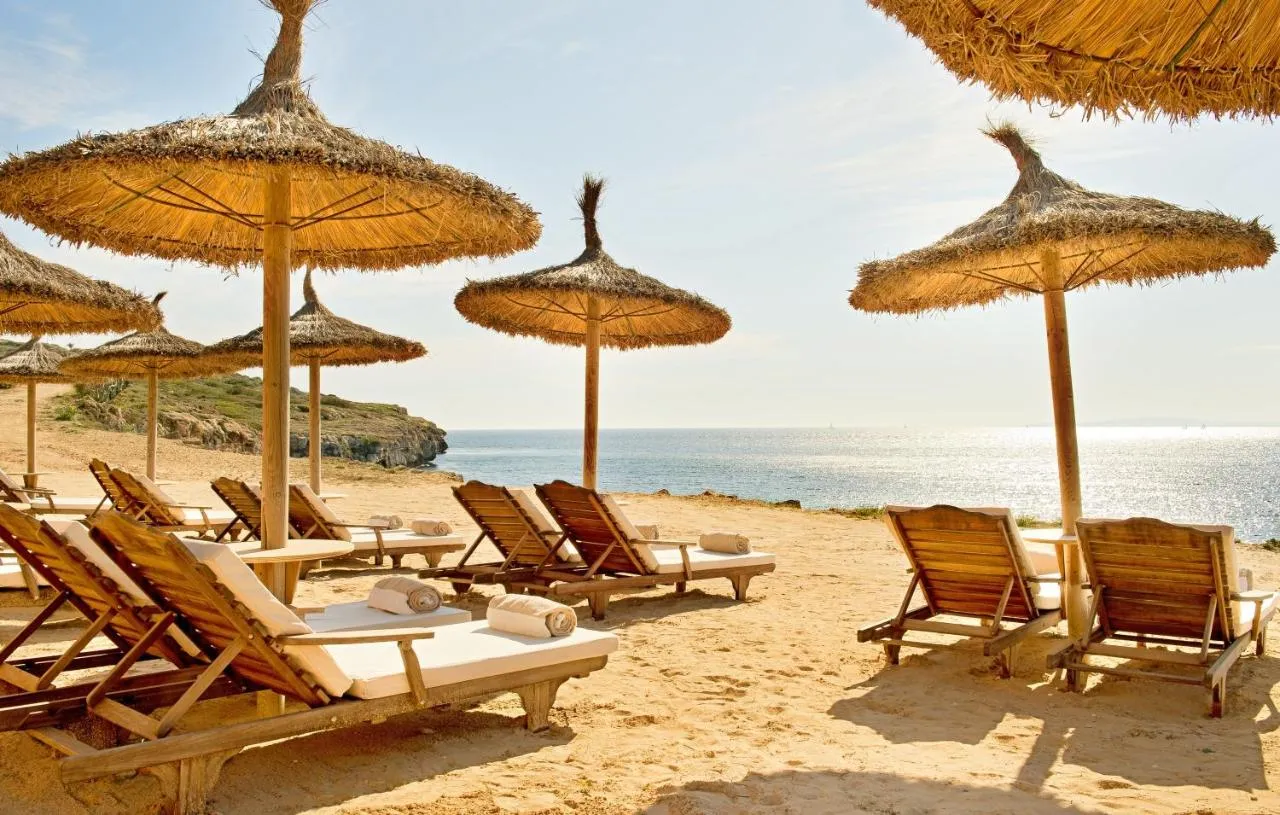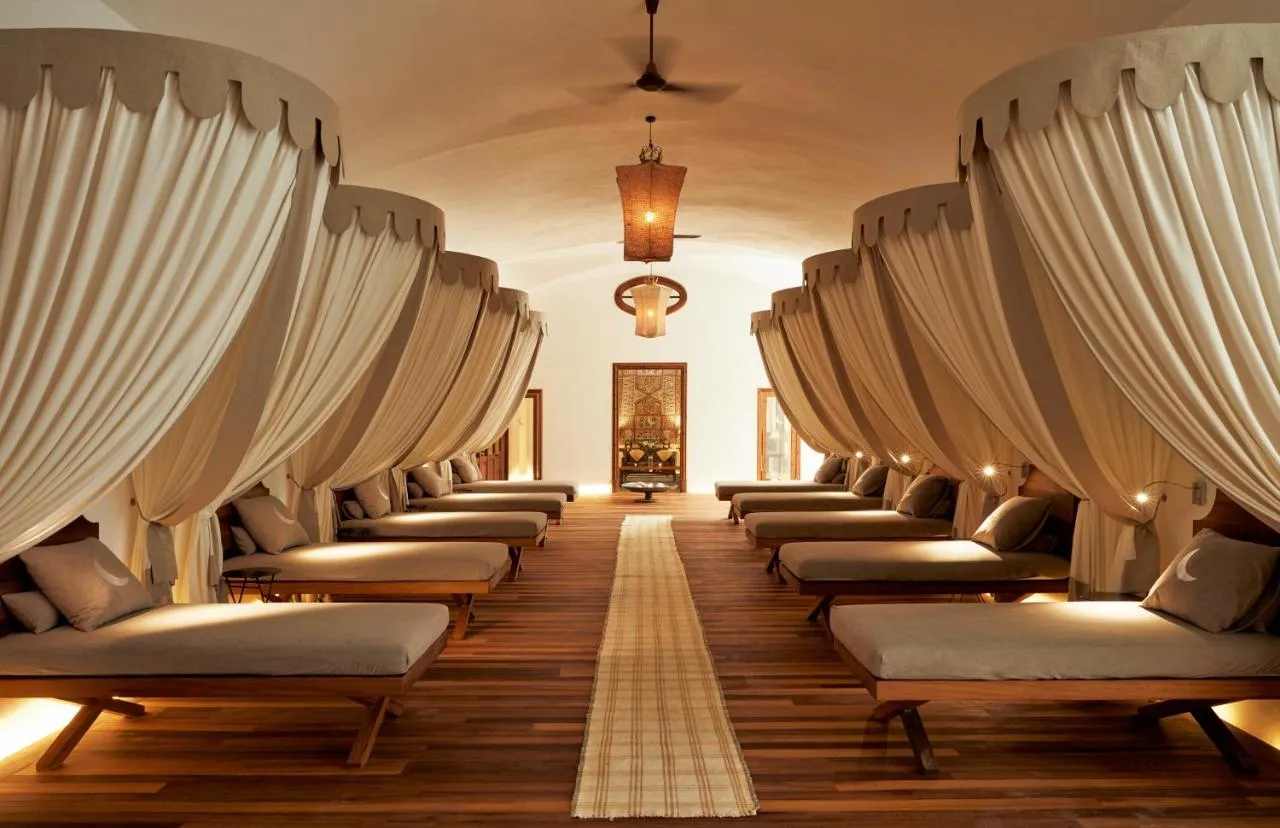 3. Sant Francesc Hotel Singular
Plaza Sant Francesc, 5, 07001 Palma de Mallorca, Spain
From $350 per night

ETIC Hotels Green Score: 9.2/10
The ultra-modern design of this former mansion has ensured it is now the best choice for travellers who value and seek elegance, comfort and art. Every part of the hotel is an experience for your senses, from the reception and restaurant, to our lobby bar, rooftop and, of course, our rooms and suites.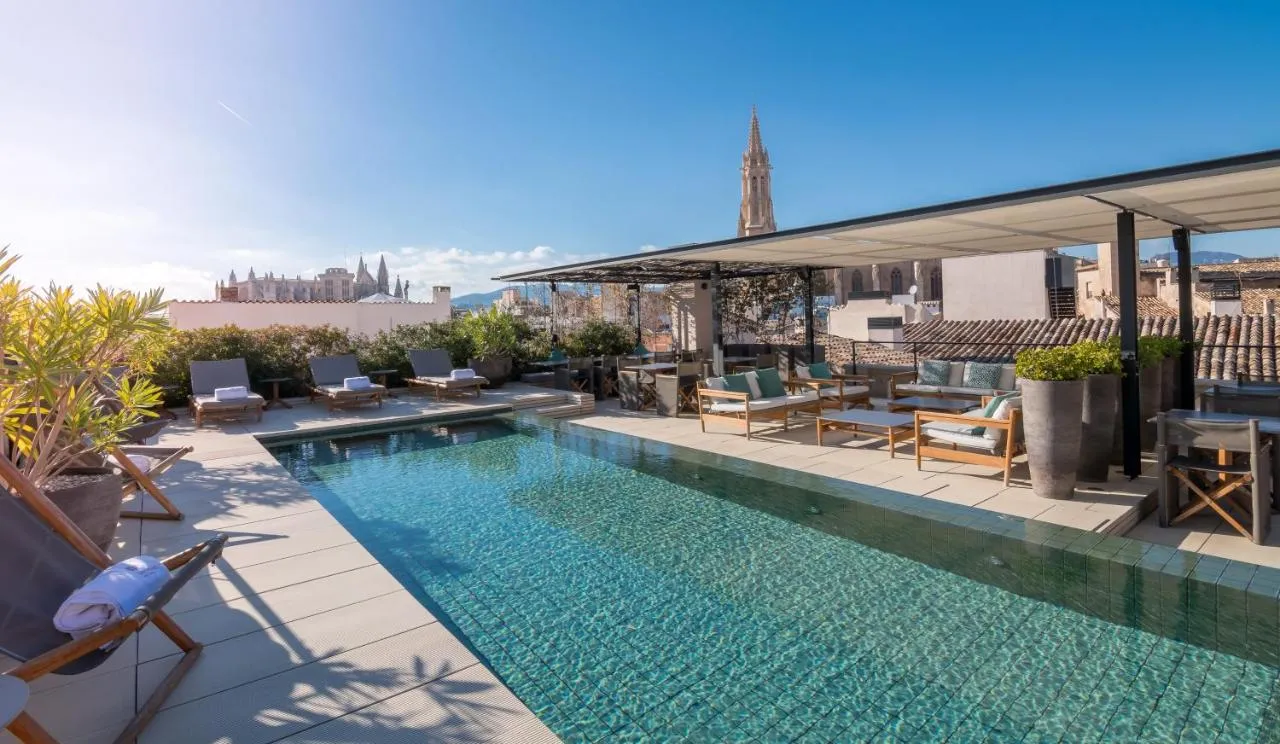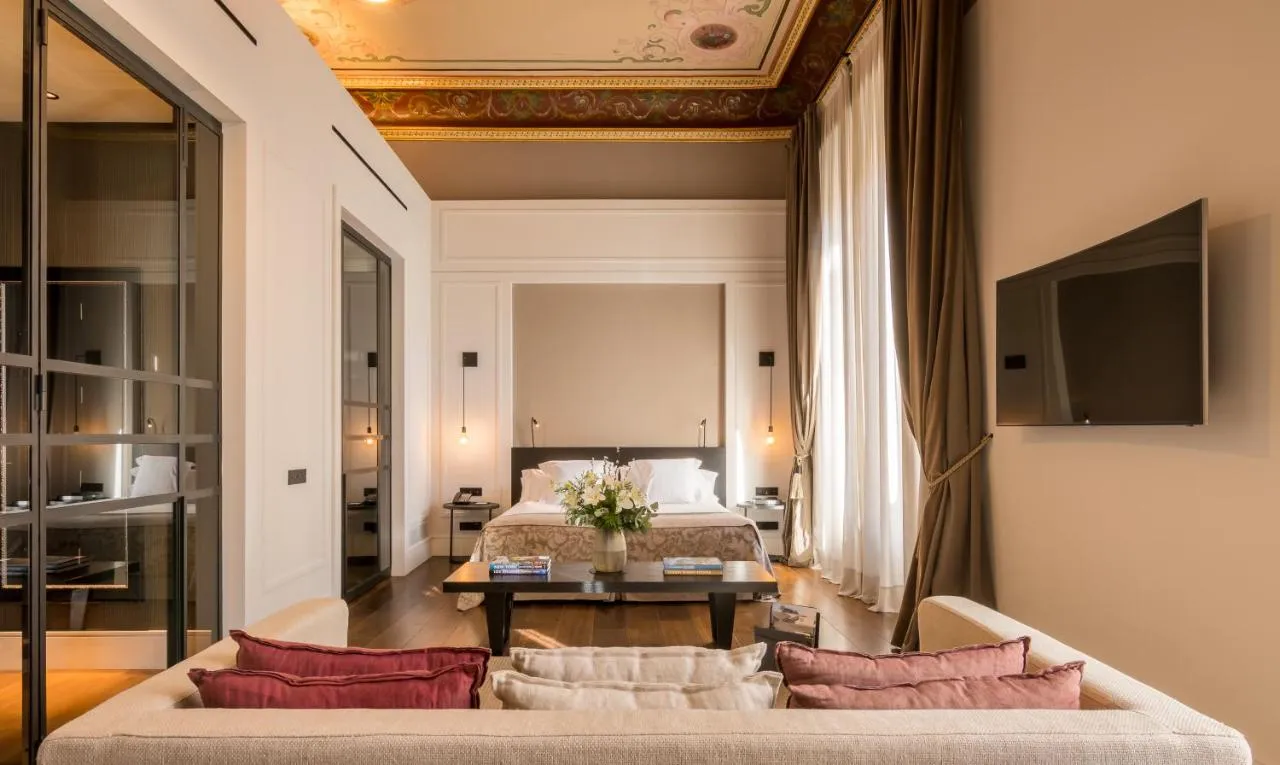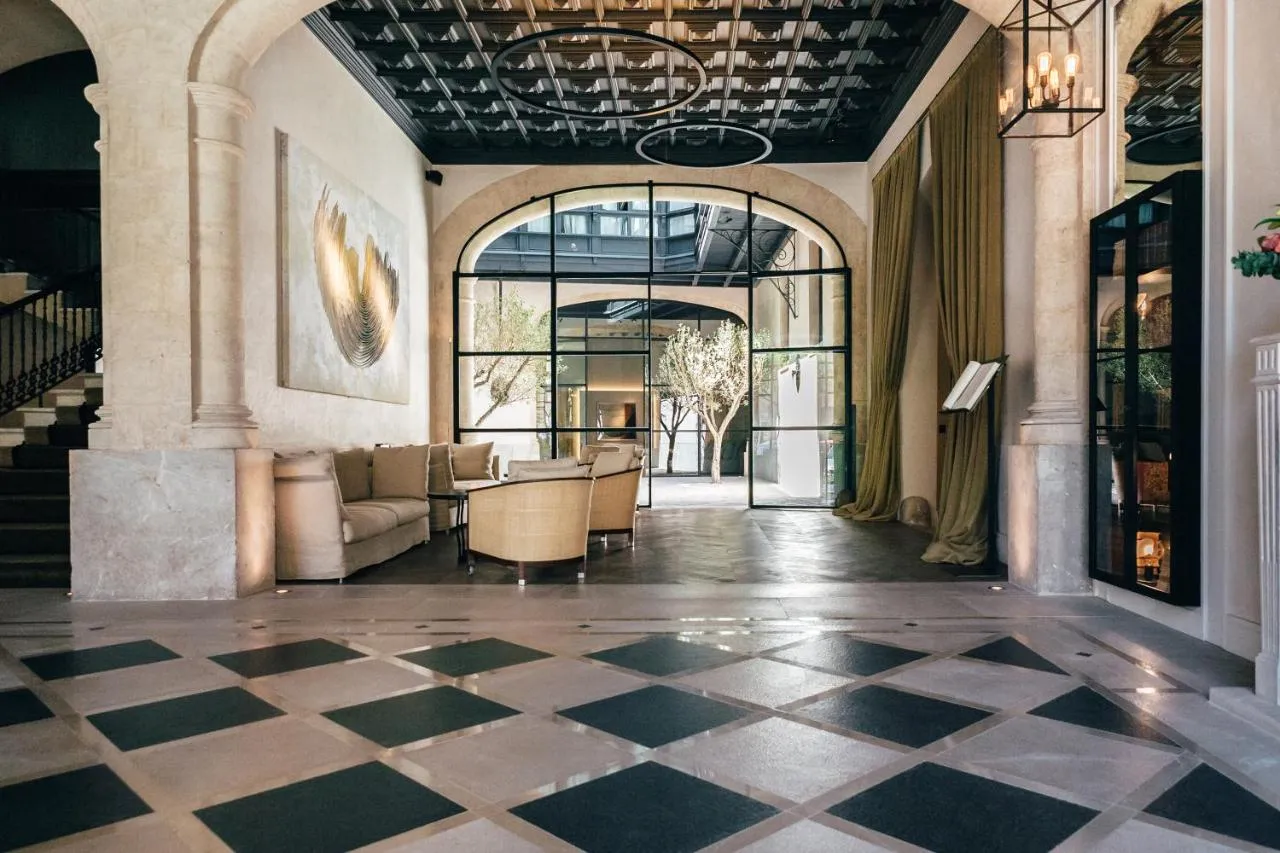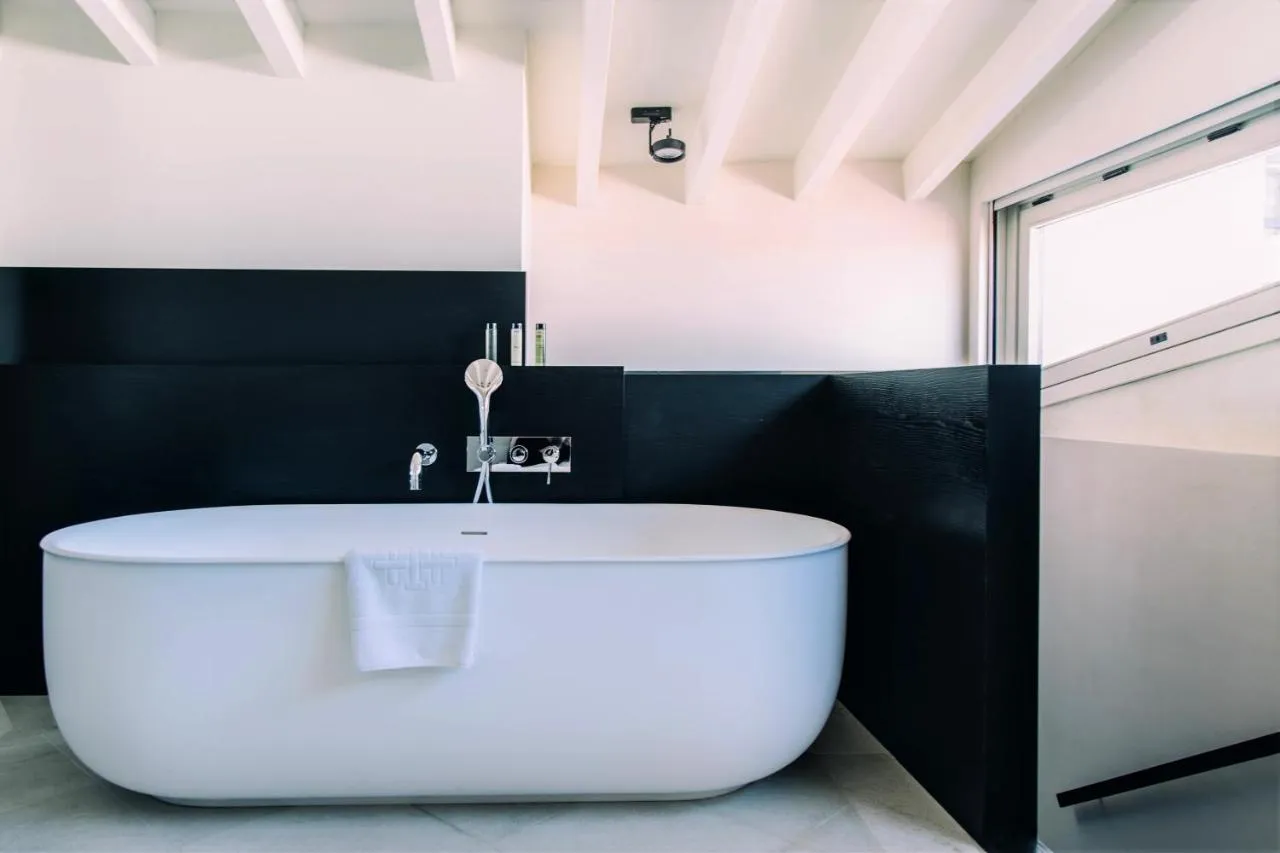 4. Can Ferrereta
12 Carrer de Can Ferrereta, 07650 Santanyi, Mallorca, Spain
From $350 per night

ETIC Hotels Green Score: 9.2/10
Welcome to our 5-star hotel in the historic centre of Santanyí in south-eastern Mallorca, just a short distance from the best beaches on the island. A 17th-century mansion turned into a paradise of architecture, design and contemporary art. It offers 32 rooms and suites surrounded by magnificent gardens for extra special stays in a unique setting.
Can Ferrereta comprises three painstakingly designed buildings that have been restored to preserve the legacy of Mallorcan architecture. Large, extensive grounds with impeccable landscaping where the past and present mingle harmoniously. Sophisticated simplicity breathes peace into the generous, rural spaces of a former family home.
Can Ferrereta has 13 rooms and 19 suites. As a result of their original architectural details, individual design or the contemporary art decorating them, every room is unique. Their high ceilings and radiant natural light make them especially spacious and bright. Some come with a terrace and/or private garden, views of the pool or the traditional Mallorcan courtyard.
5. Finca Serena Mallorca
Carretera Pina-Montuïri KM 3, 07230 Montuiri, Mallorca, Spain
From $600 per night

ETIC Hotels Green Score: 9.2/10
An exclusive luxury hotel (5*) on a 40-hectare estate in the Mallorcan interior where all is calm and invites bliss.Finca Serena welcomes to wide spaces and gardens of pure Mediterranean landscape, with paths to walk near the 10 hectares of vineyards surrounding the rooms of the compound. Experience the luxury of well made things. We are part of the Small Luxury Hotels of the World collection.
The estate has its own gardens, fruits and more than 900 olive trees… on an island with the best seafood and a generous agriculture. All this can be savoured at the Jacaranda Restaurant, where local produce and an honest and healthy cuisine are paired with an extensive list of local and international wines. Al fresco dinners under the palm trees, breakfasts with spectacular views of the Mallorca countryside… experience true luxury for the senses.
This experience of calm can be complemented with walks through the lavender fields, private yoga or mindfulness classes, workshops offered by the hotel and access to our fabulous Único Spa with its indoor pool, fireplace, relax area, sauna, hammam, fitness area by Technogym and rooms dedicated to the best treatments by Natura Bissé.
6. Portals Hills Boutique Hotel Mallorca
Carrer d'en Seguí, 4, 07181 Portals Nous, Illes Balears, Spain
From $450 per night

ETIC Hotels Green Score: 9.2/10
On a hillside above the crystal clear turquoise waters of the Mediterranean, on some impressive hills in Calvià, is where you will find the prestigious Portals Hills Boutique Hotel. Just minutes from chic Puerto Portals, the hottest marina in the Med, you'll soon realize you're in one of the most exclusive neighbourhoods on the paradise island of Mallorca. Luxurious yet welcoming, Portals Hills Boutique Hotel takes a cosmopolitan approach, with a modern interpretation of architecture, culinary art and high-class services.

Setting new standards in local hospitality, our idyllic sanctuary is not only bliss to the senses but also offers a truly unique experience in one of Europe's finest destinations. Have your expectations blown away by what we have to offer.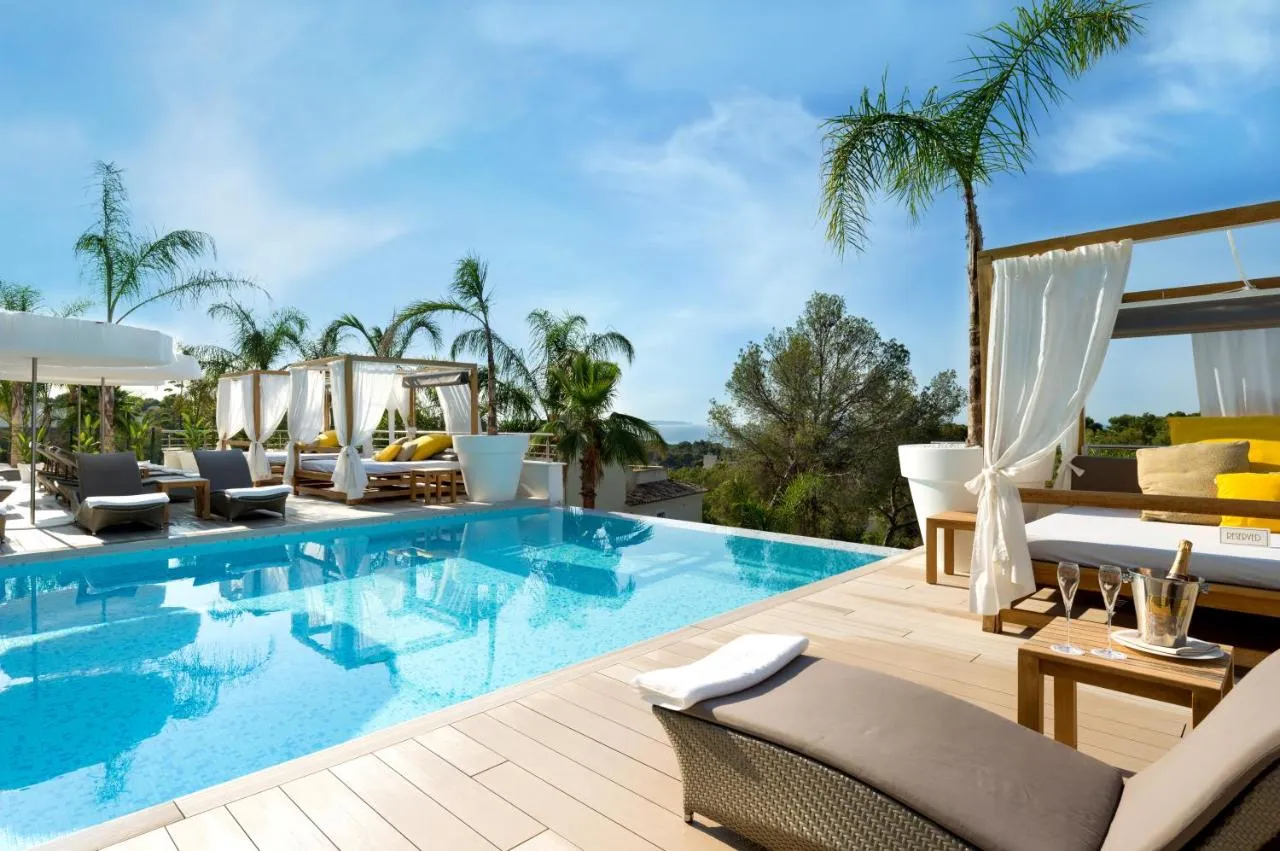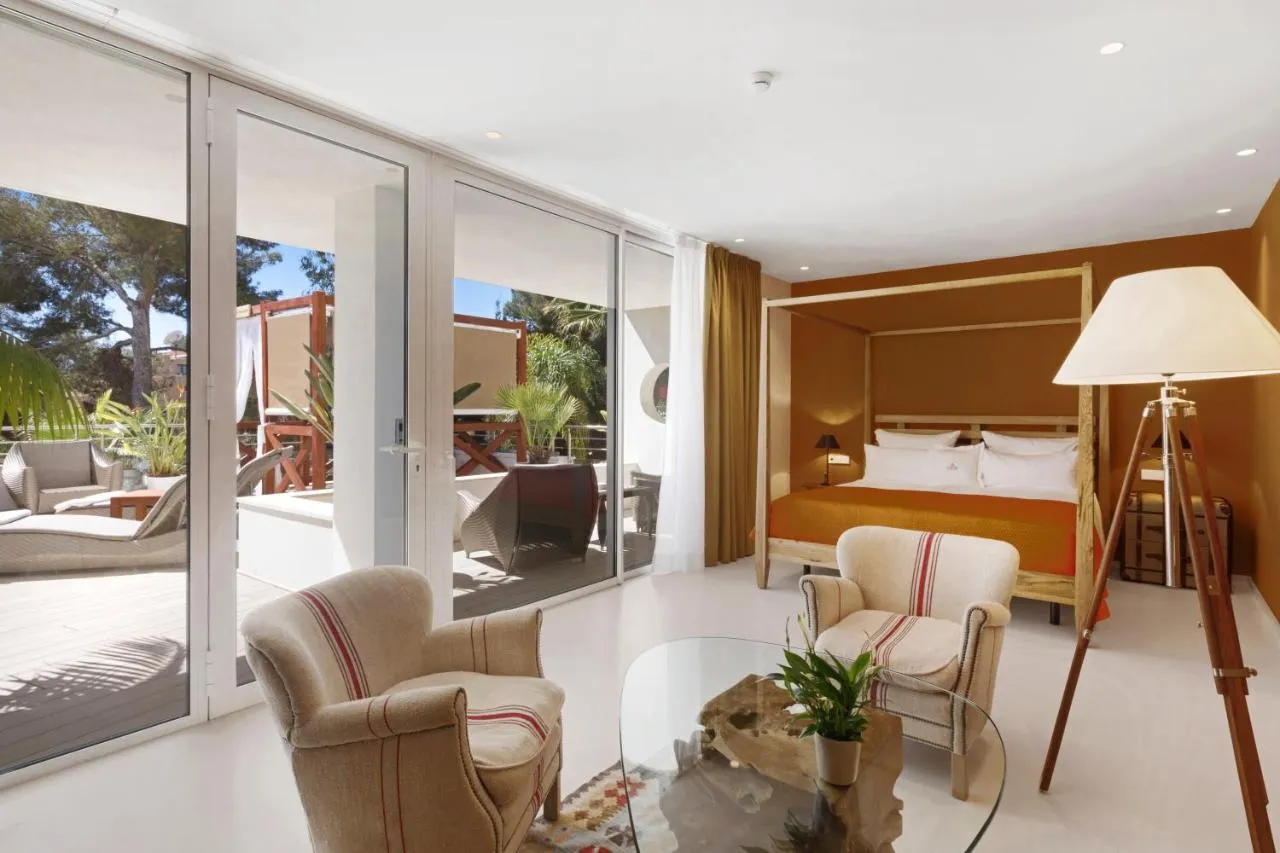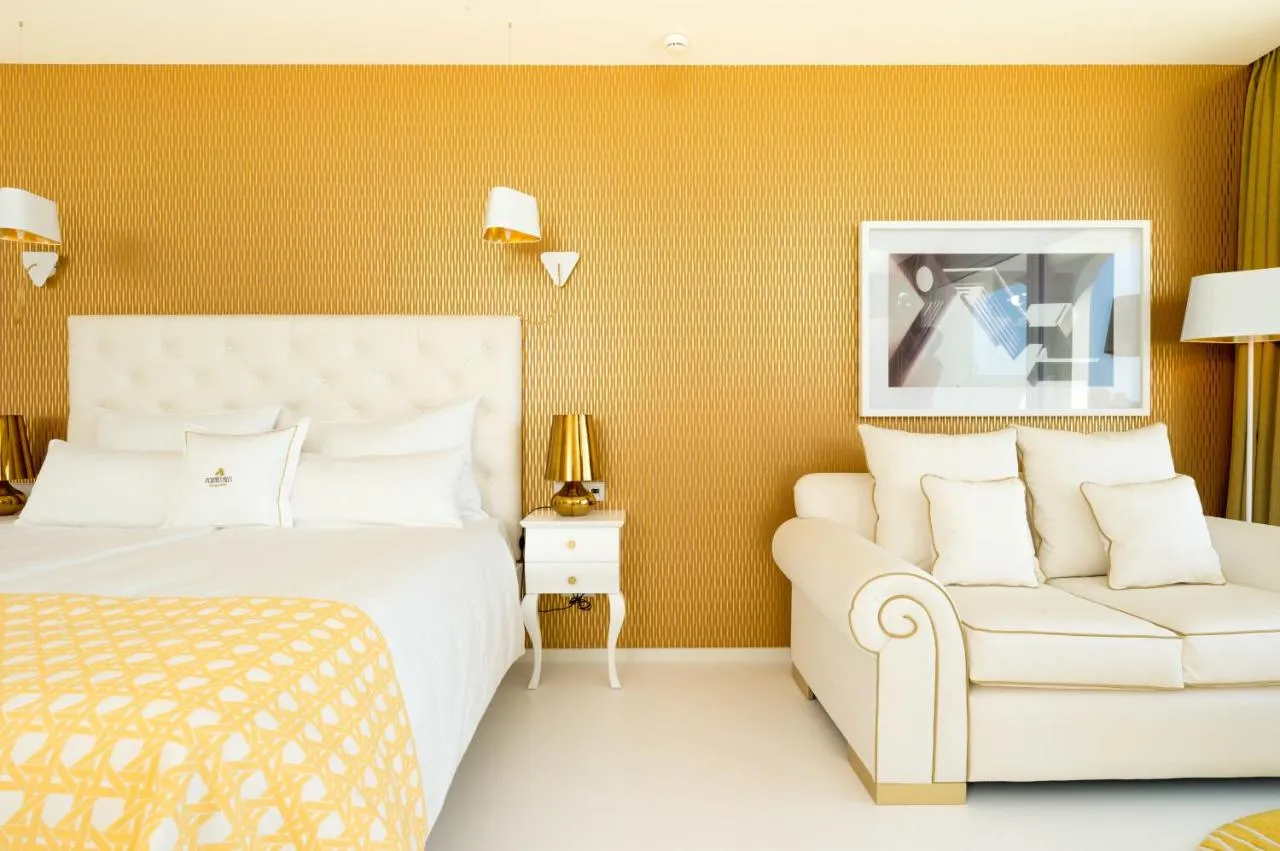 7. Yartan Boutique Hotel
Carrer Trespolet 8, 07570 Artá, Spain
From $200 per night

ETIC Hotels Green Score: 9.2/10
Yartan 4* Boutique Hotel is in the heart of the beautiful village of Arta – Mallorca, seeding from a wonderful old manor house dating back to the 18th century. Recently renewed, and has been restored and modernized at the same time conserving its origional Majorcan character, but respecting the beautiful traditional arquitecture and merging with a touch of modern tradition.
Our exclusive four- star boutique hotel is located on a quiet street in the center of the picturesque village of Artà,on the north-east of Mallorca, a location ideal for couples and those who are seeking relaxation and enjoyment to the máximum privacy and intimacy on the island.
Converted into a cozy interior hotel with 12 marvelous bedrooms, Yartan Boutique Hotel is an excellent location in Mallorca where you can enjoy the fresh air and enjoy the tranquility and the well-being that it gives you in this wonderful place away from the more touristic areas…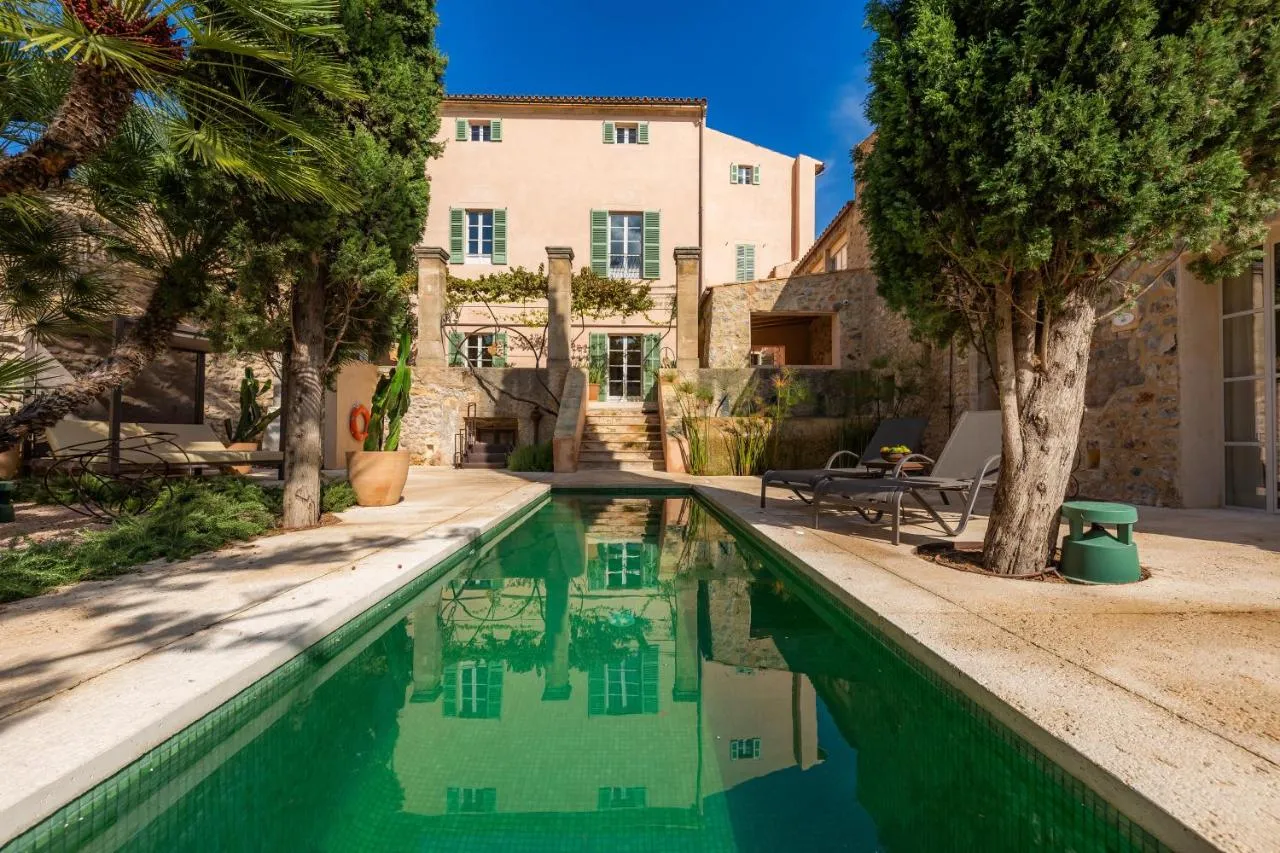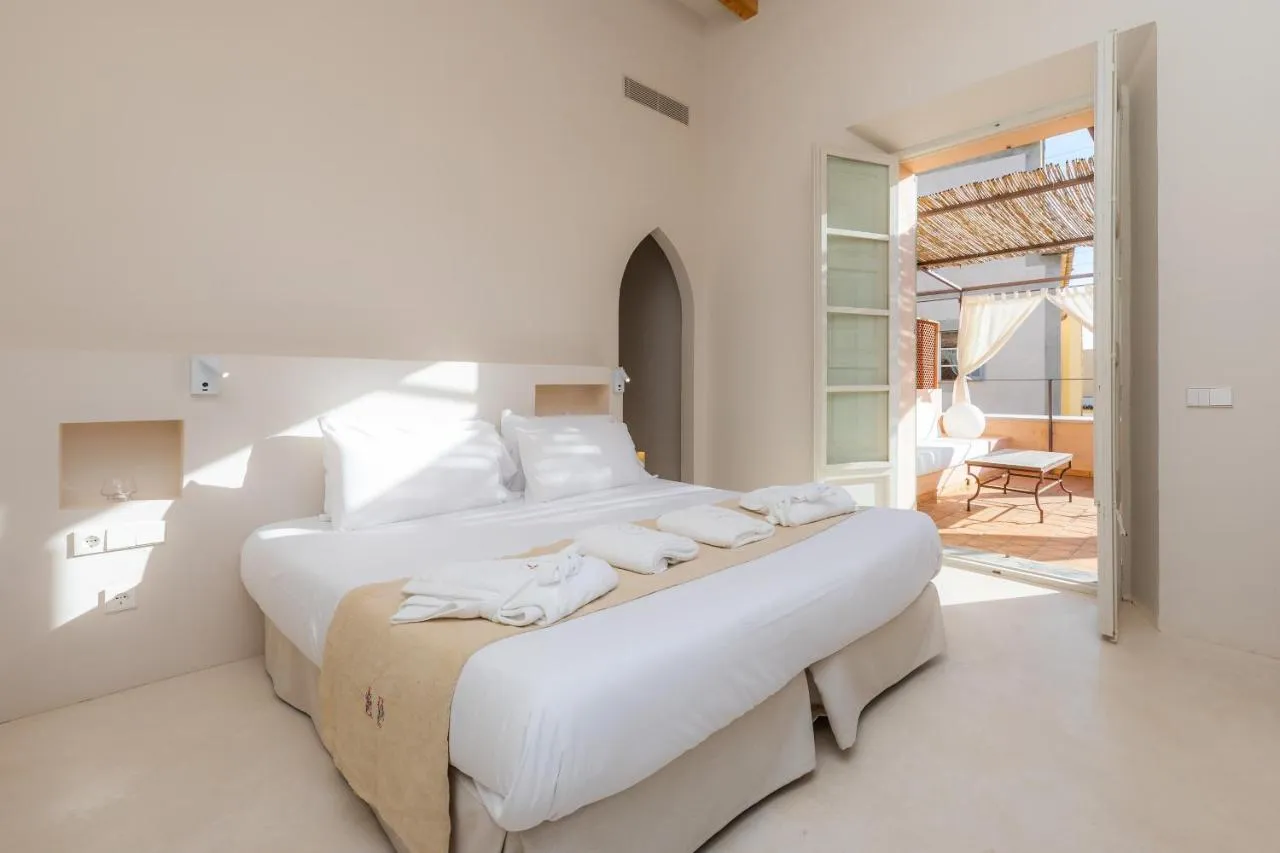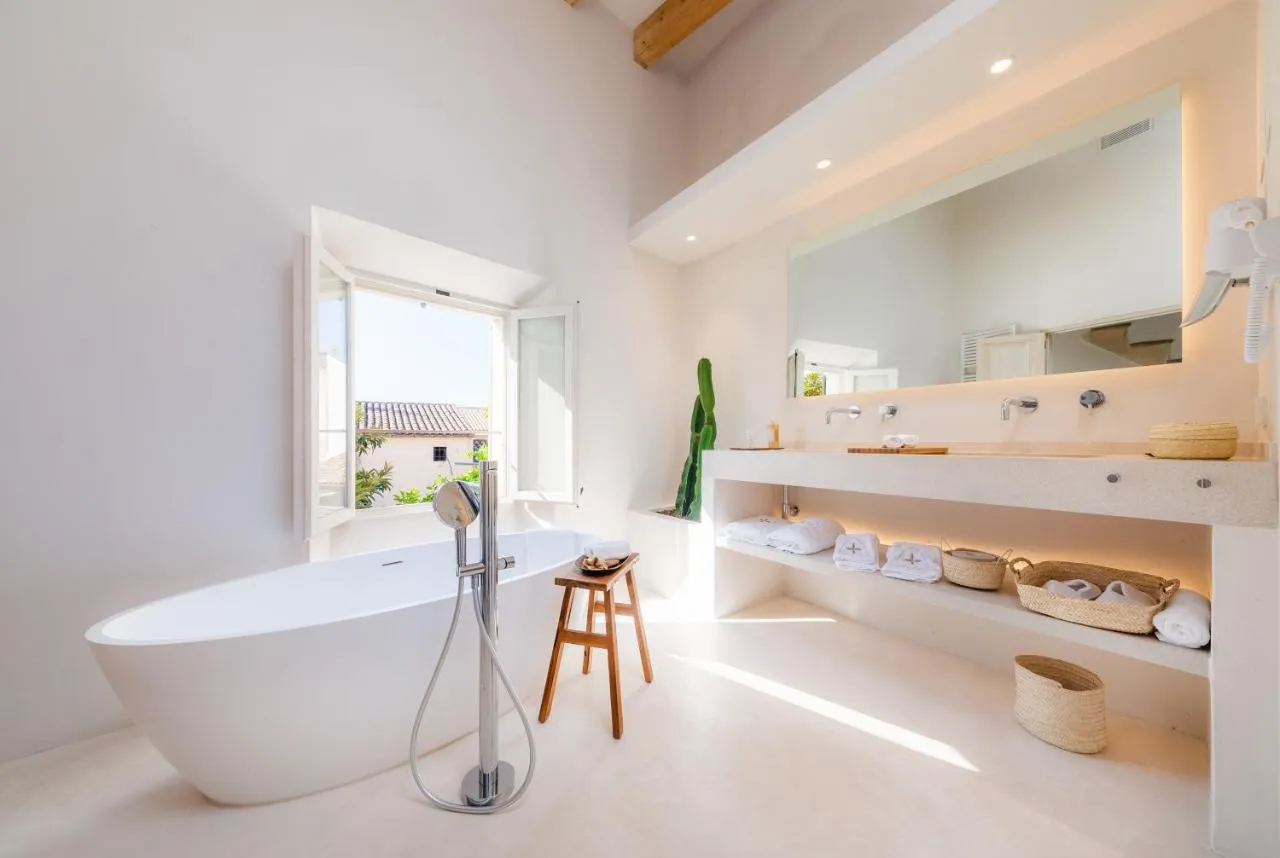 8. Can Simoneta
Canyamel, Balearic Islands, Spain
From $500 per night

ETIC Hotels Green Score: 9.2/10
Can Simoneta is a five-star hotel located on the north coast line of Majorca in Canyamel. Impressively and exclusively beautiful, it is made of a number of restored and altered 140 years old buildings. In them, one will find only 26 rooms in total full of elegance and exquisiteness distributed in more than 150.000m2 of privacy. Guests can have an easy acces to the sea through a flight of stairs dug on the cliff and also a private access to the sandy beach.
Each of its 26 rooms has its own, personal character, together they form a unique and special entity.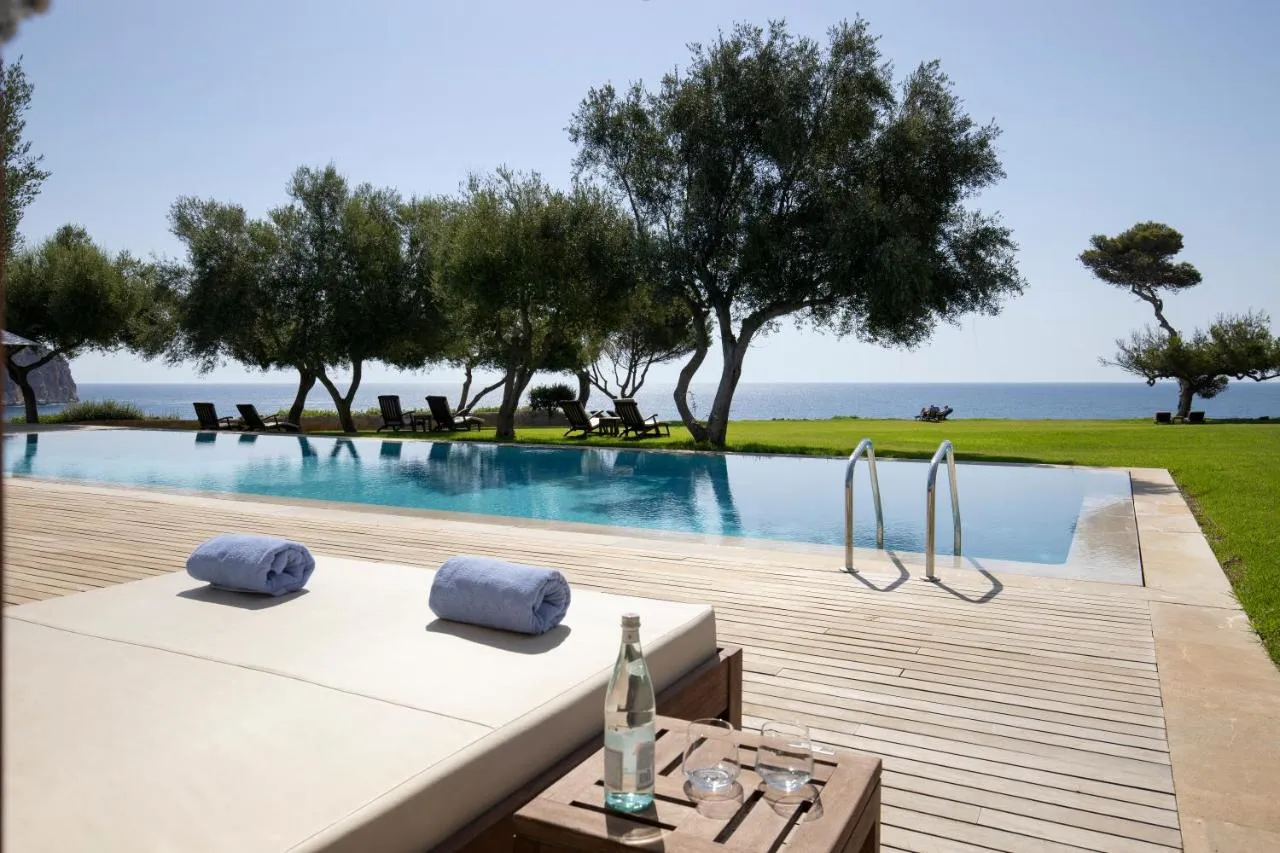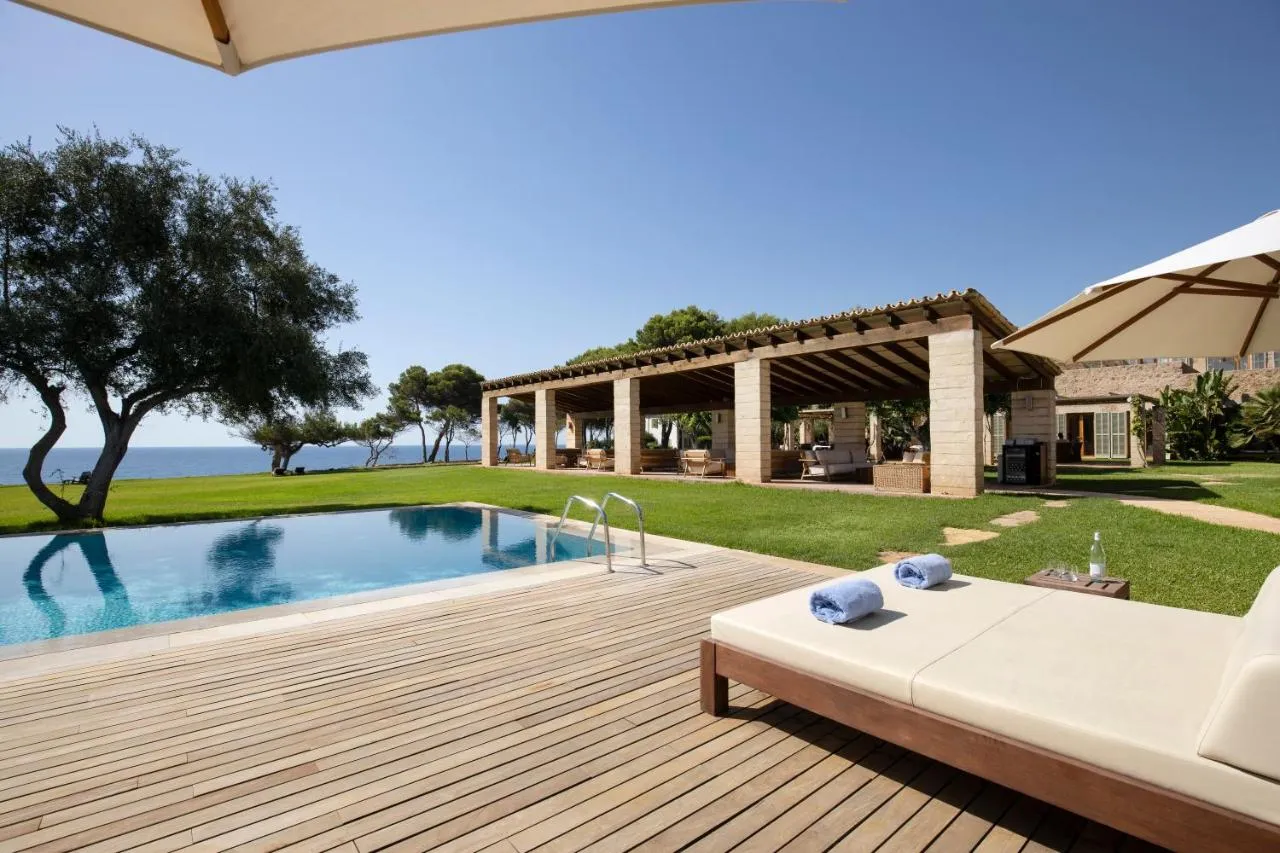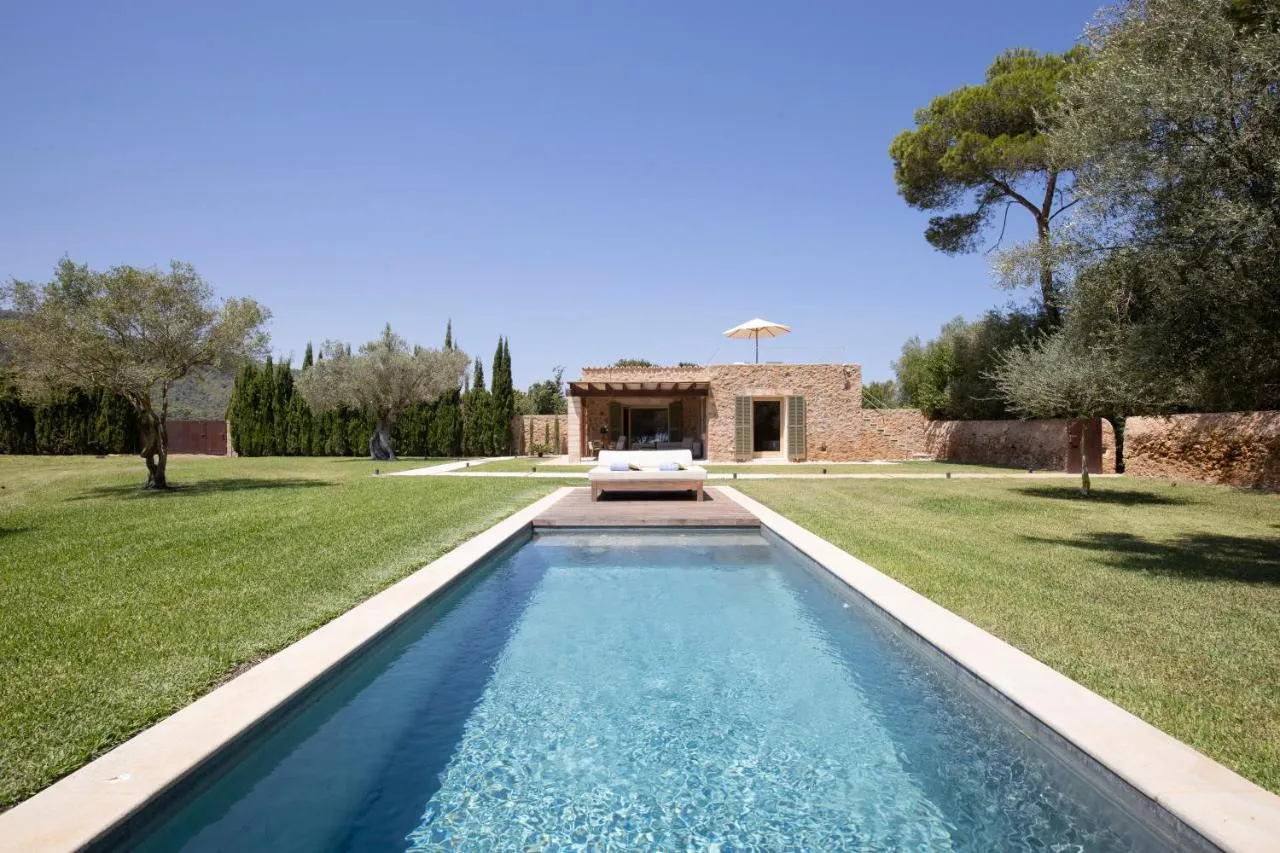 9. Ca's Xorc
Sóller, Illes Balears, Spain
From $300 per night

ETIC Hotels Green Score: 9.2/10
With the 1998 conversion of a historical Spanish finca into a Agroturism, we made our dream come true. Restoring this charming former oil mill amidst lemon and olive groves was also the beginning of a great passion – offering our guests true luxury.
This luxury is of course to be found in much comfort, exquisite materials and attentive full service, just as you would expect in any good Luxury Retreat. However, what makes us so special is our unique location. Our hotel is rich in history and we were able to retain many decorative details during the renovation. It is nestled in a magnificent Mediterranean landscape between the sea and the mountains.
Close proximity to nature, sustainability and quality are important to us, both in our hotel and in our gourmet restaurant with its own herb and vegetable garden.
Relax! Enjoy! Let yourself be charmed! Indulge your whims!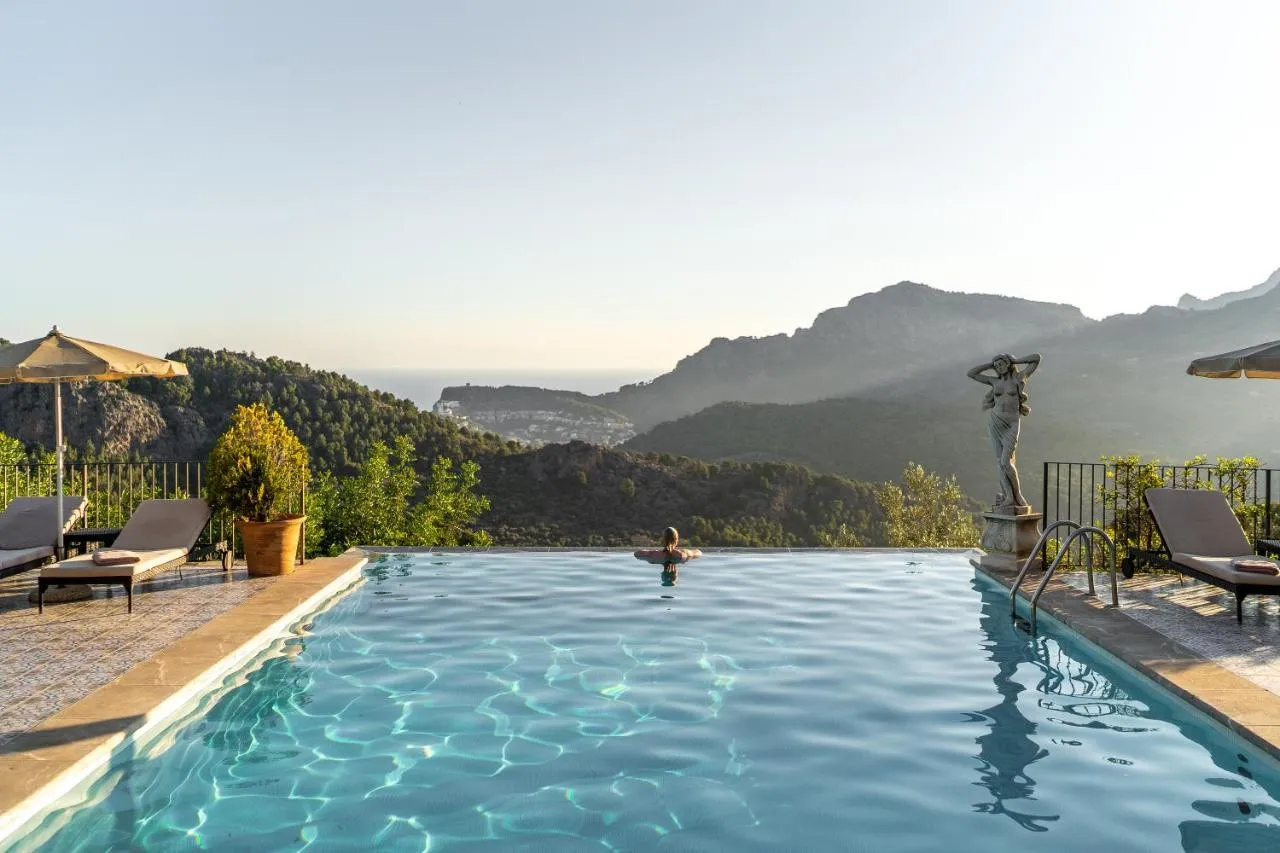 10. Hotel Pleta de Mar
Canyamel, Spain
From $900 per night

ETIC Hotels Green Score: 9.2/10
The brand new Hotel Pleta de Mar is a 5 star luxury hotel, located just 200 metres from Can Simoneta. Completely surrounded by nature and overlooking the sea, the architecture of this new property is distinguished by its elegance, its perfect integration with the environment and the sumptuous décor of its interiors. This luxurious resort boasts an array of facilities: spectacular suites, an exclusive grill restaurant, 2 infinity pools, a spa and a private path to a small beach.
Well-being, serenity, harmony. Surrounded by a Mediterranean forest with sumptuous pine trees and wild olive trees, all suites have been created with maximum respect for nature. Pure interior design with exclusive furniture made of natural wood and fabric combined with pieces of art that reflect the values of the privileged environment. The exceptional spaciousness of the rooms continues in two inner courtyards and on a comfortable exterior terrace. Privacy, facilities of the highest quality and absolute comfort. Experience the return to the essence of our Earth, to relaxation amidst nature.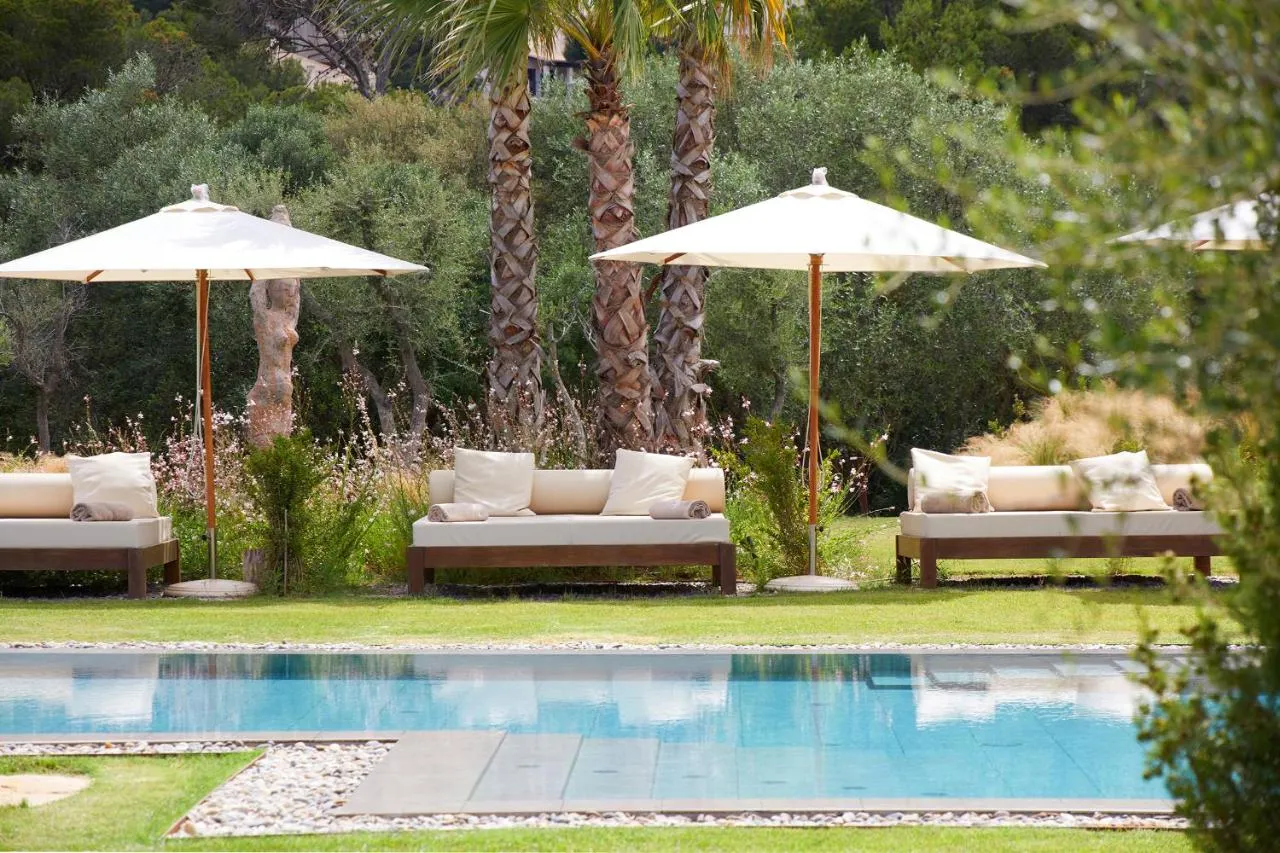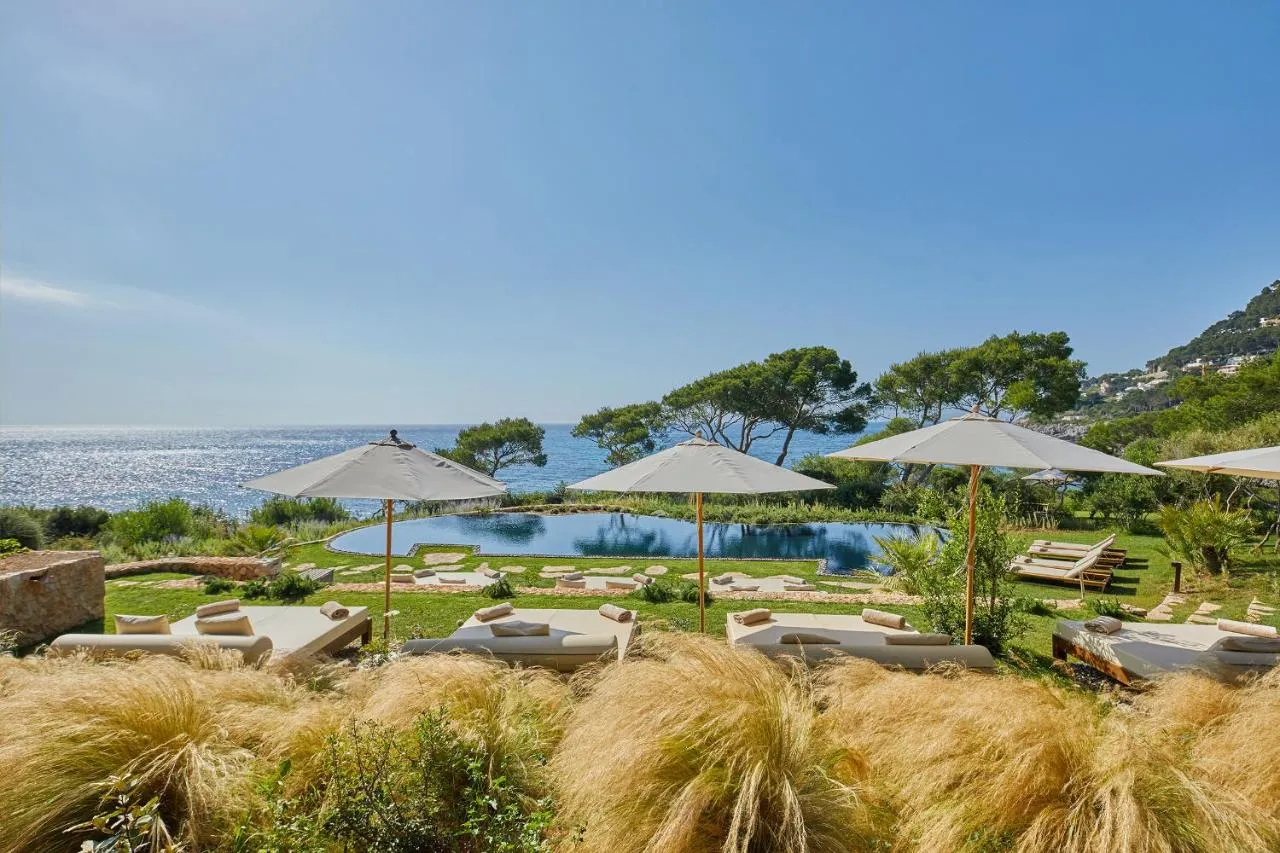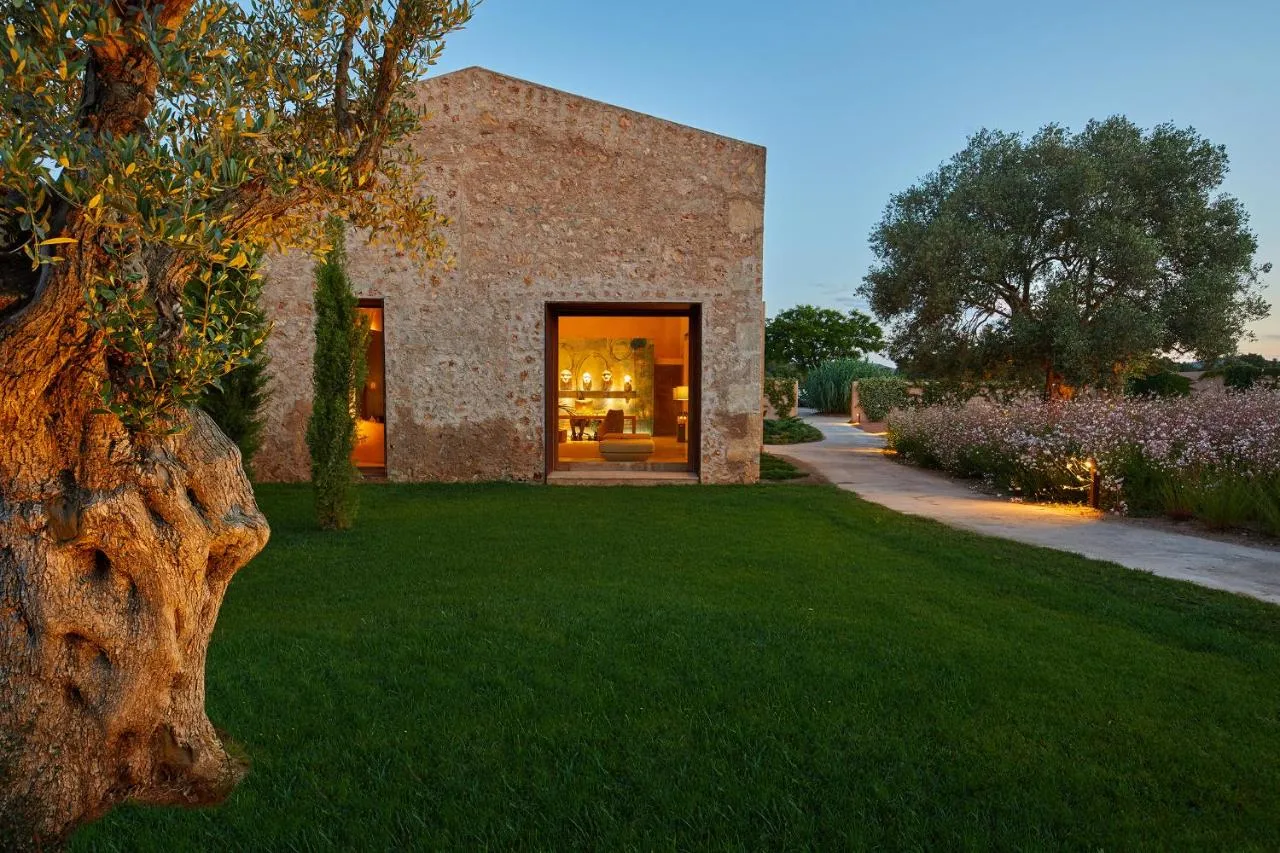 11. Predi Son Jaumell
Capdepera, Spain
From $300 per night

ETIC Hotels Green Score: 9.2/10
Comfort and close attention to detail best define the service provided by the staff in our rural hotel. In our rooms, you'll find a hydro-massage bathtub, rain showers, coffee machines, an audio system that you can connect to your smartphone, soft towels and bathrobes, and an endless array of details that will turn your stay into a dream come true. Each room is a world of its own. Layout, location, gardens and terraces, entrances: renovating and adapting these spaces that have more than 300 years of history has allowed us create rooms that are unique, original and brimming with personality. They will truly impress you.
The young Majorcan chef, Andreu Genestra, has worked in kitchens all around the world and already owns a Michelin star. Today he has his own restaurant, Andreu Genestra, located in our hotel.
12. Sa Rota d'en Palerm
Lloret de Vistalegre, Spain
From $200 per night

ETIC Hotels Green Score: 9.2/10
Located in the heart of the island, Sa Rota offers you the tranquillity of unique rural surroundings. Comfort and simplicity in a family environment where you can enjoy the silence, incredible views of the Serra de Tramuntana mountains, sumptuous breakfasts and trips to the nearby beaches.
Twenty years ago, we converted this 18th-century estate into a rural complex of cosy apartments, located in a valley rich in native crops, and which is surrounded by 30 hectares of pine trees, grains and fruit trees. From Sa Rota, you can reach any part of the island while still benefiting from the peace and quiet of the Mallorcan countryside.
The complex of seven exclusive, fully-restored apartments surrounds the historic family house, which to this day gives reminders of its wine-growing and farming past. Tradition and contemporaneity go hand in hand throughout the different accommodations. Sa Rota also features a villa with three bedrooms.