The 12 Best Boutique Hotels in the French Riviera
St-Tropez, Antibes, Cannes, Nice, Eze...
A Sustainability Ranking in partnership with ETIC Hotels
You're planning a trip to the French Riviera (Cote d'Azur) this Summer and you're trying to be as ethical and sustainable as possible?
niood lists you the 12 best boutique hotels in the Cote d'Azur (French Riviera), France:
1. Lily of the Valley
Colline Saint-Michel, Quartier de Gigaro 83420 – La Croix Valmer
From $800 per night

ETIC Hotels Green Score: 9.2/10
A member of the Leading Hotels of the World, Lily of the Valley is a 5-star luxury hotel that's open all year round, and dedicated to wellness, weight loss and sport. … With 2,000 m² devoted to wellness, sport and health, Lily of the Valley is a hotel that specializes in weight loss.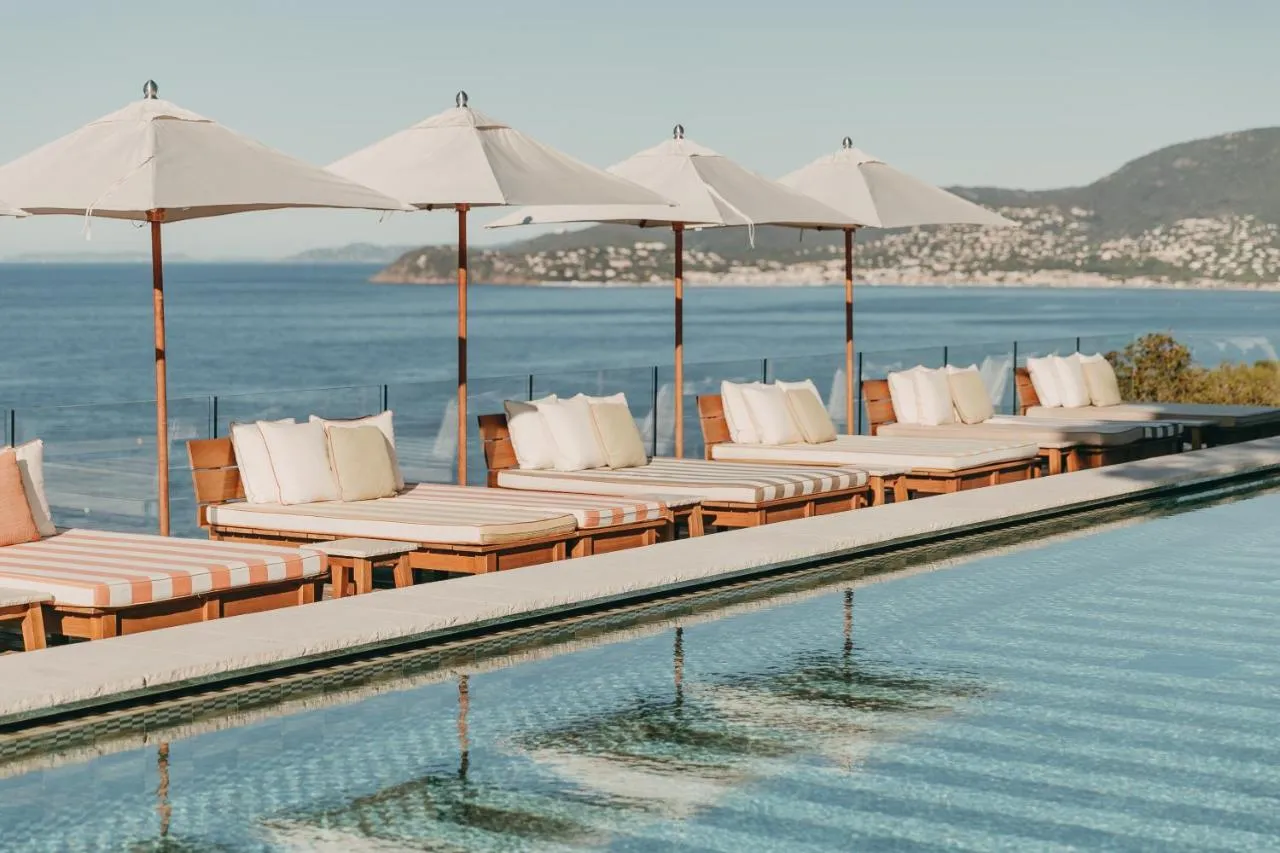 2. Hotel EPI 1959
1128 Chemin de l'EPI, 83350 Ramatuelle, France
From $800 per night

ETIC Hotels Green Score: 9.2/10
A pin-up hotel when the French Riviera was the most fabulous place to go on holiday – especially for stars of the silver screen – has been rebooted for a new generation. Epi was originally opened in 1959 to keep up with the jet-set of the day flying in from Paris and New York by nightclub owner Jean Castel. It had 10 cabins and clay tennis courts tucked behind the sand dunes. Guests included Johnny Halladay and Sylvester Stallone.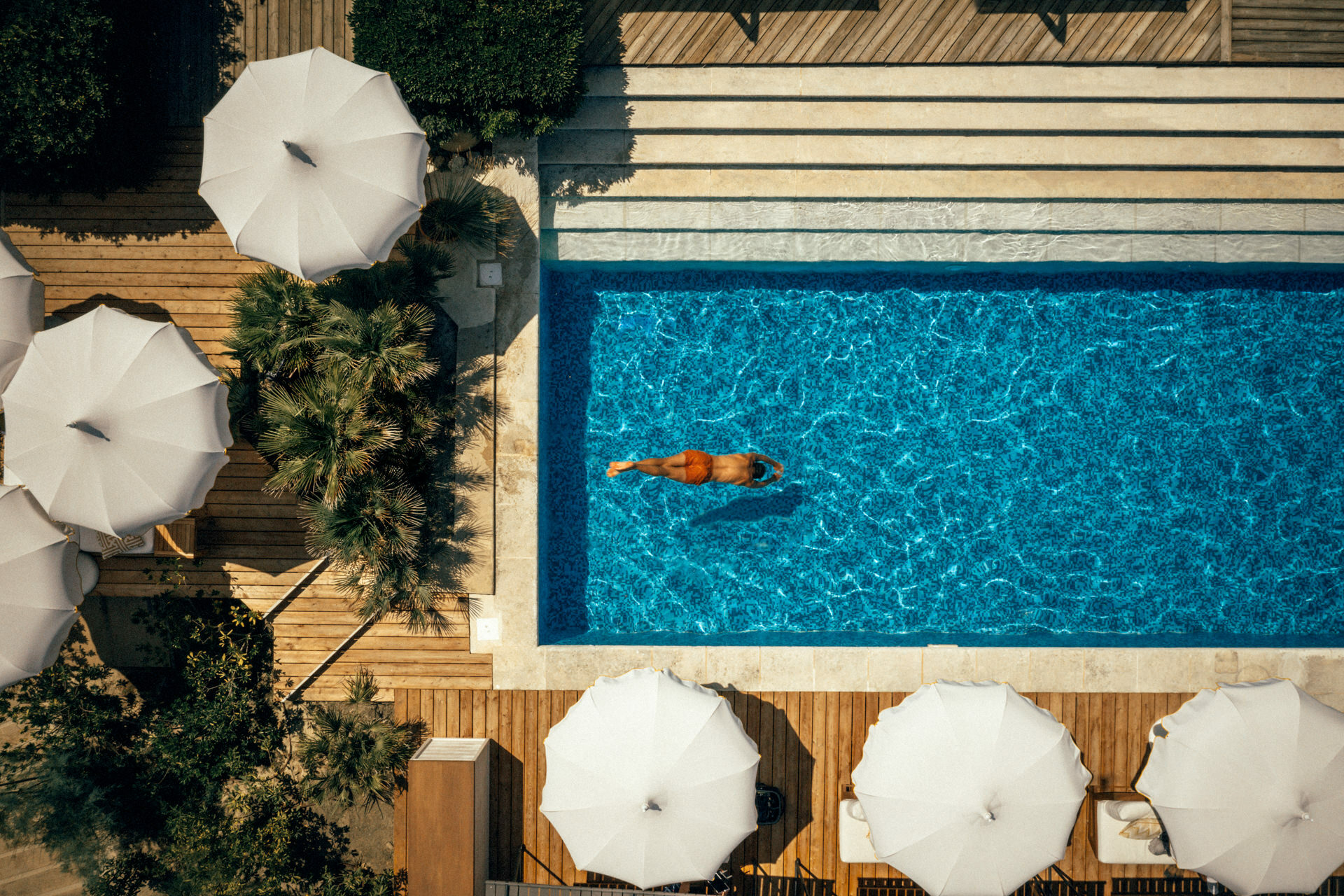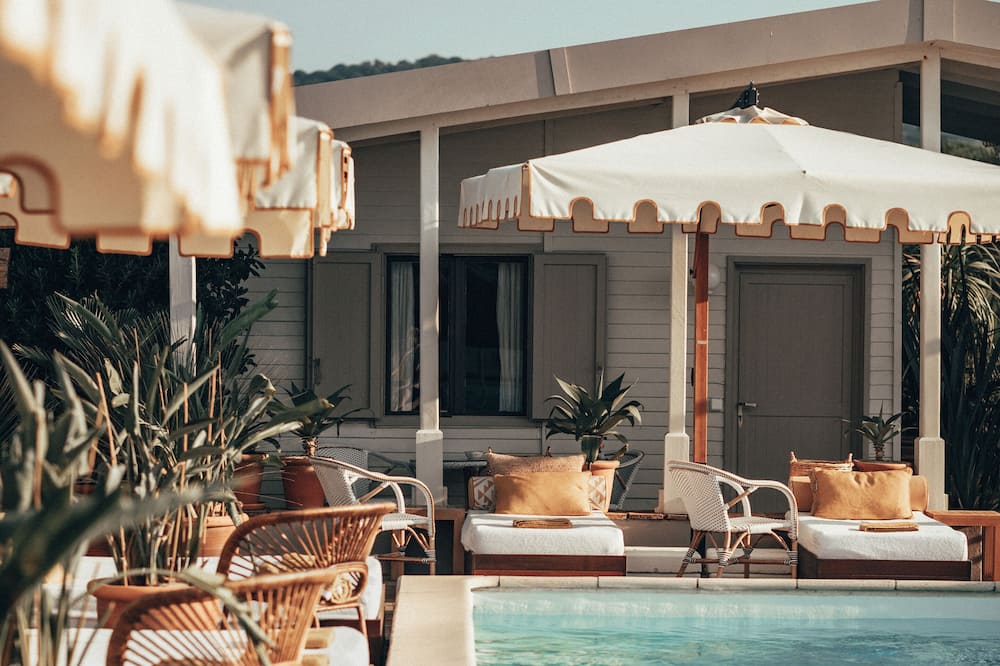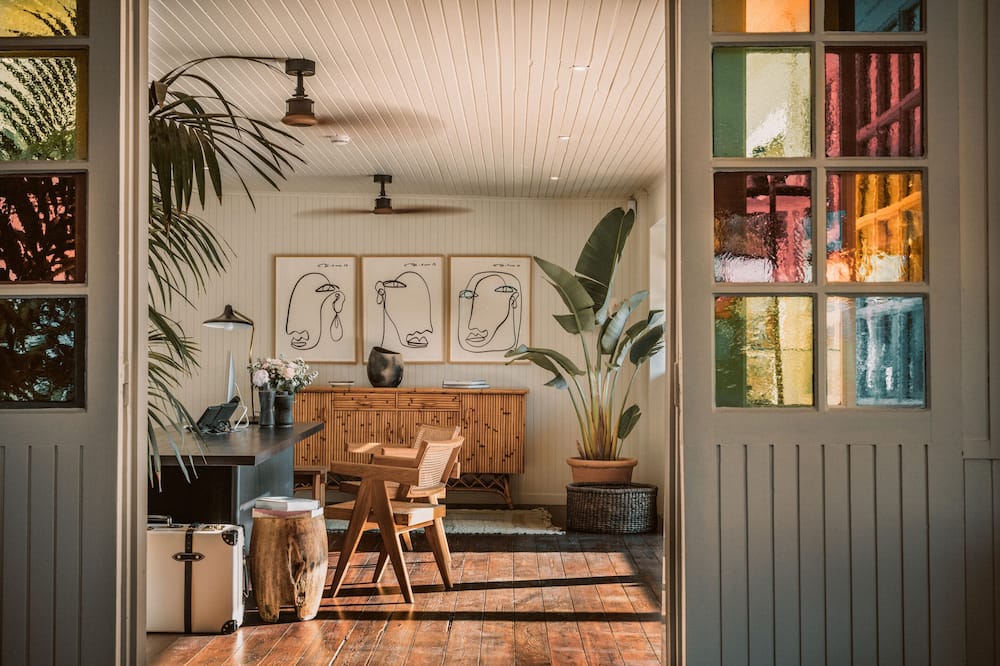 3. Hôtel Lou Pinet Saint-Tropez
70 Chemin du Pinet, 83990 Saint-Tropez, France
From $500 per night

ETIC Hotels Green Score: 9.2/10
Bewitched by the place to this day, the Pariente family took over the Hotel Lou Pinet in 2017, completely transforming it with the ultimate dream team. Charles Zana and François Vieillecroze for the architecture, landscaper Jean Mus for the gardens and BeefBar's Riccardo Giraudi for the restaurant. In love with the south in general and the French Riviera in particular, the team members have joined forces to reinvent the Hotel Lou Pinet as they would a private home where friends gather for a different take on Saint-Tropez. The real one.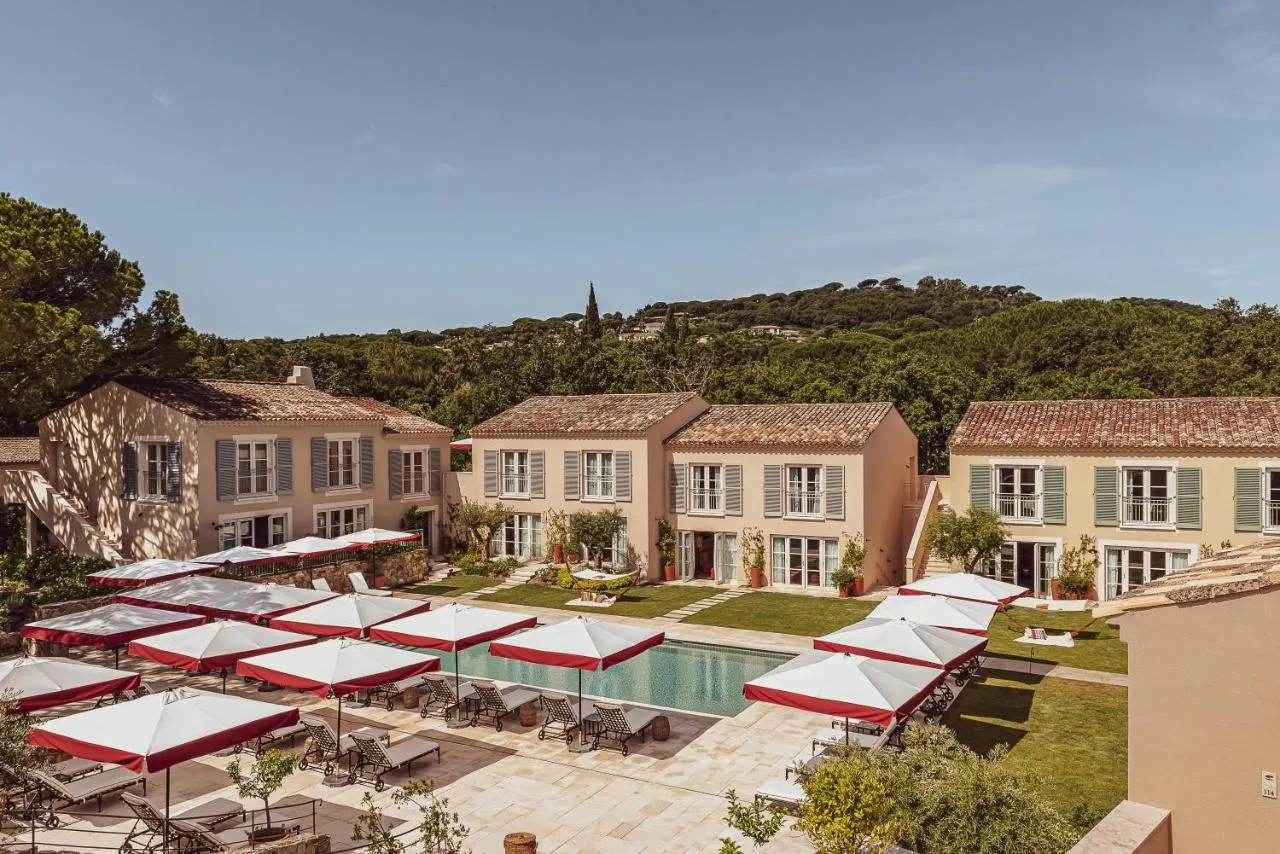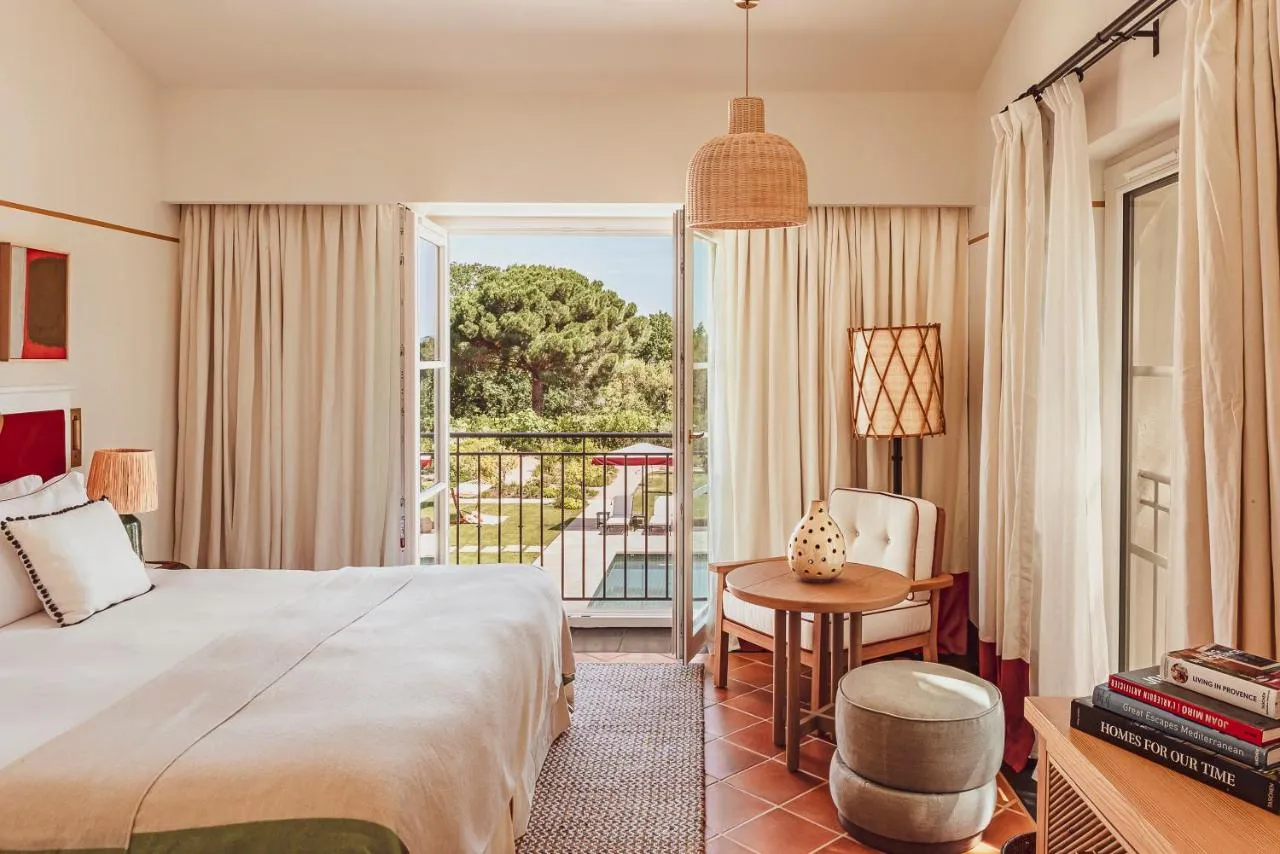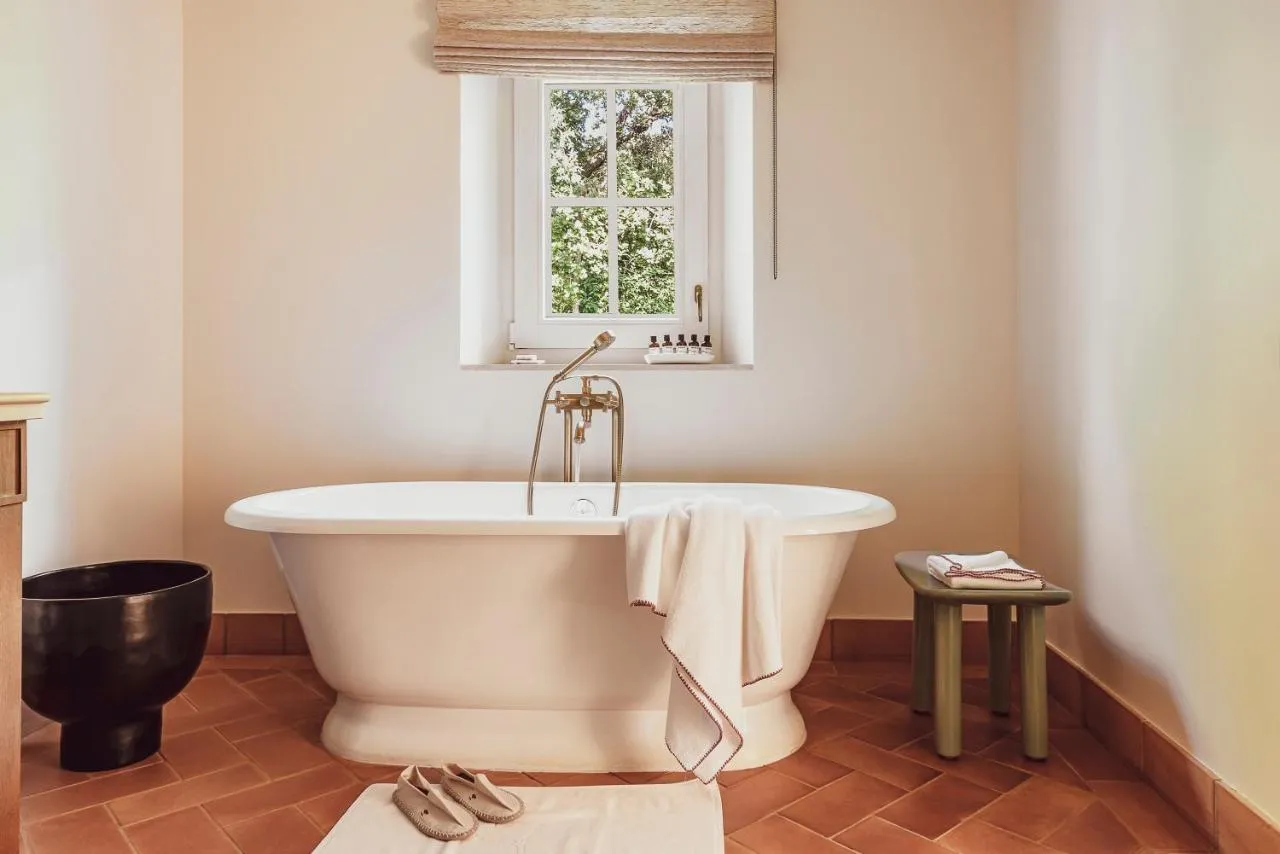 4. Muse Hotel Saint Tropez
364 Chemin de, 83350 Ramatuelle, France
From $500 per night

ETIC Hotels Green Score: 9.2/10
MUSE pays tribute to the daughters of Zeus, king of the gods and Mnemosyne, goddess of memory; the original muses that embodied a different art each and inspired creation. In emulation of muses as sources of an artist's inspiration, the ultimate unparalleled experiences are brought to life.
Encapsulating the laid-back glamour of the Riviera, MUSE Saint-Tropez is a chic bespoke retreat that reflects architectural simplicity nestled in the heart of an award-winning ecological and self-sustainable garden designed by acclaimed landscape artist, Sophie Agata Ambroise.
MUSE is a state of mind where minute details interweaves with life's perfect moments or time bubbles of pure happiness. A celebration of senses, tastes and textures. Evoking pleasure to the eye. This boutique hotel in Saint-Tropez leaves nothing to chance to make each second with us a true tribute to art.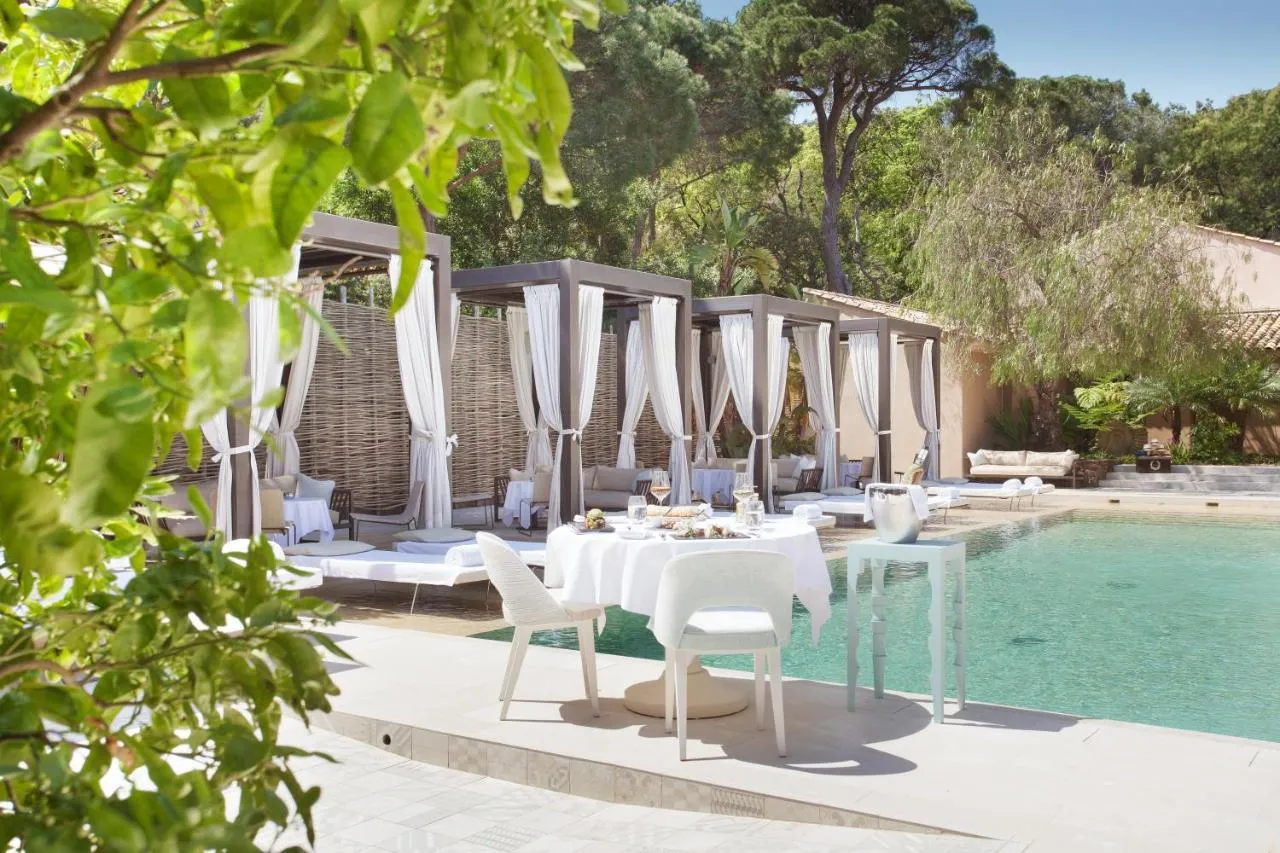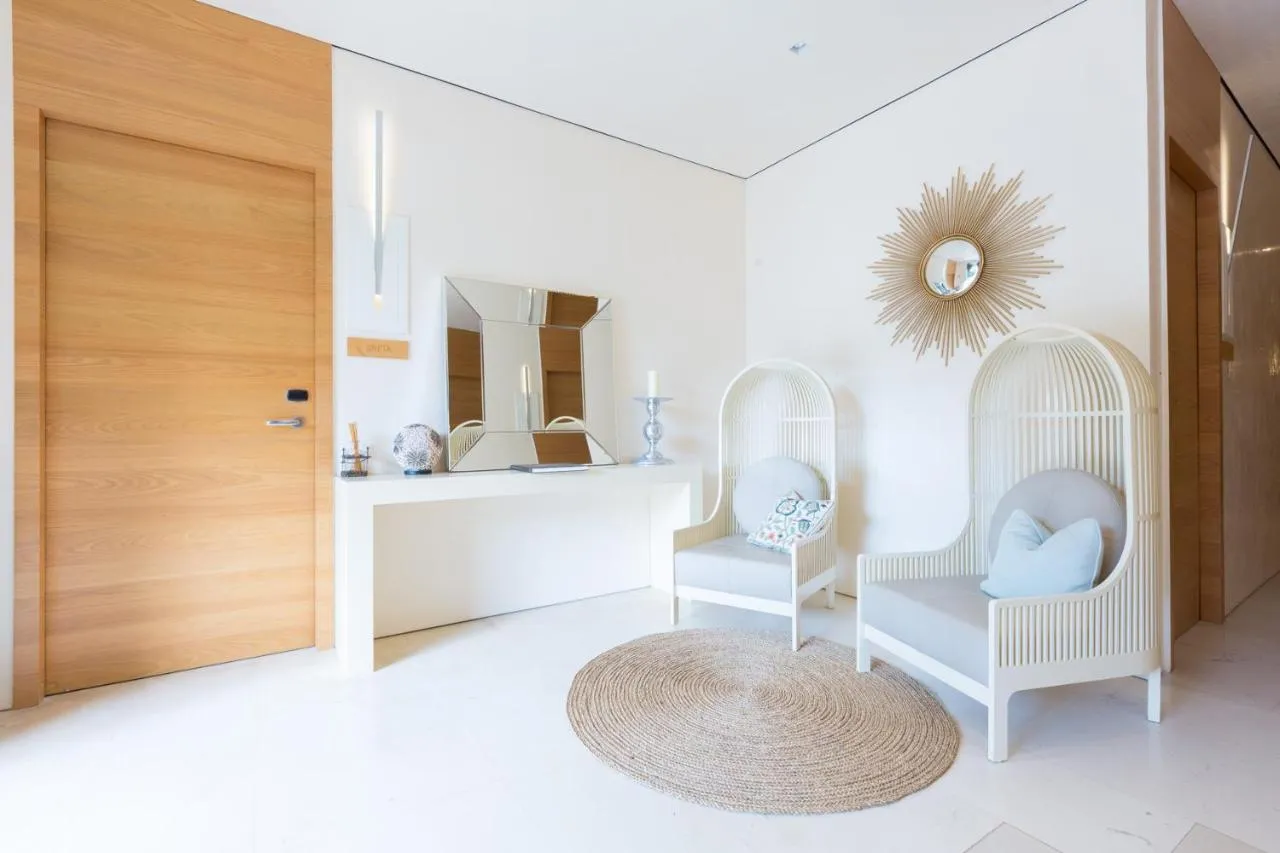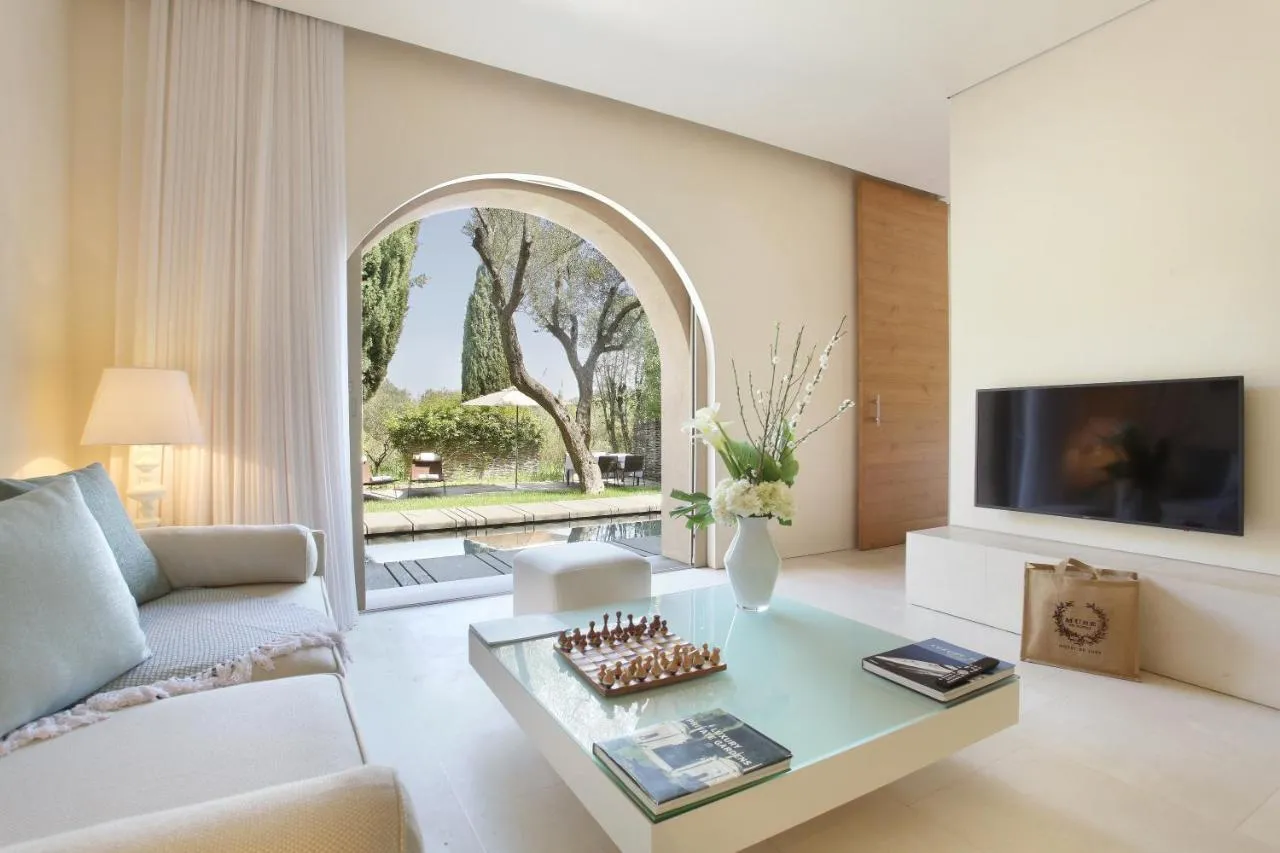 5. Hotel Cap Estel
1312 Avenue Raymond Poincare 06360 – Eze
From $1,300 per night

ETIC Hotels Green Score: 9.2/10
Situated on its own two-hectare peninsula jutting into the Mediterranean Sea, Cap Estel is set right on the sea in a location unique in France. Surrounded on three sides by water, with magnificent panoramic views, it was voted the Best Sea-front Hotel in France in 2011 by World Travel Awards.
6. Hotel Sezz Saint-tropez
151 Chemin des Salins, 83990 Saint-Tropez, France
From $550 per night

ETIC Hotels Green Score: 9.2/10
The Hotel Sezz Saint-Tropez inventively combines charm and design to praise the ever so precious feeling of getting away from it all. An invitation to celebrate each sense and each hour.
Ideally located just 2km from the centre of Saint-Tropez and the famous Place des Lices, the Sezz Saint-Tropez is a real haven of peace where vegetation is omnipresent without being intrusive. An island on the peninsula that leaves plenty of room for light, sunshine, air and breeze while favouring the most extreme comfort, where elegance and refinement are the norm.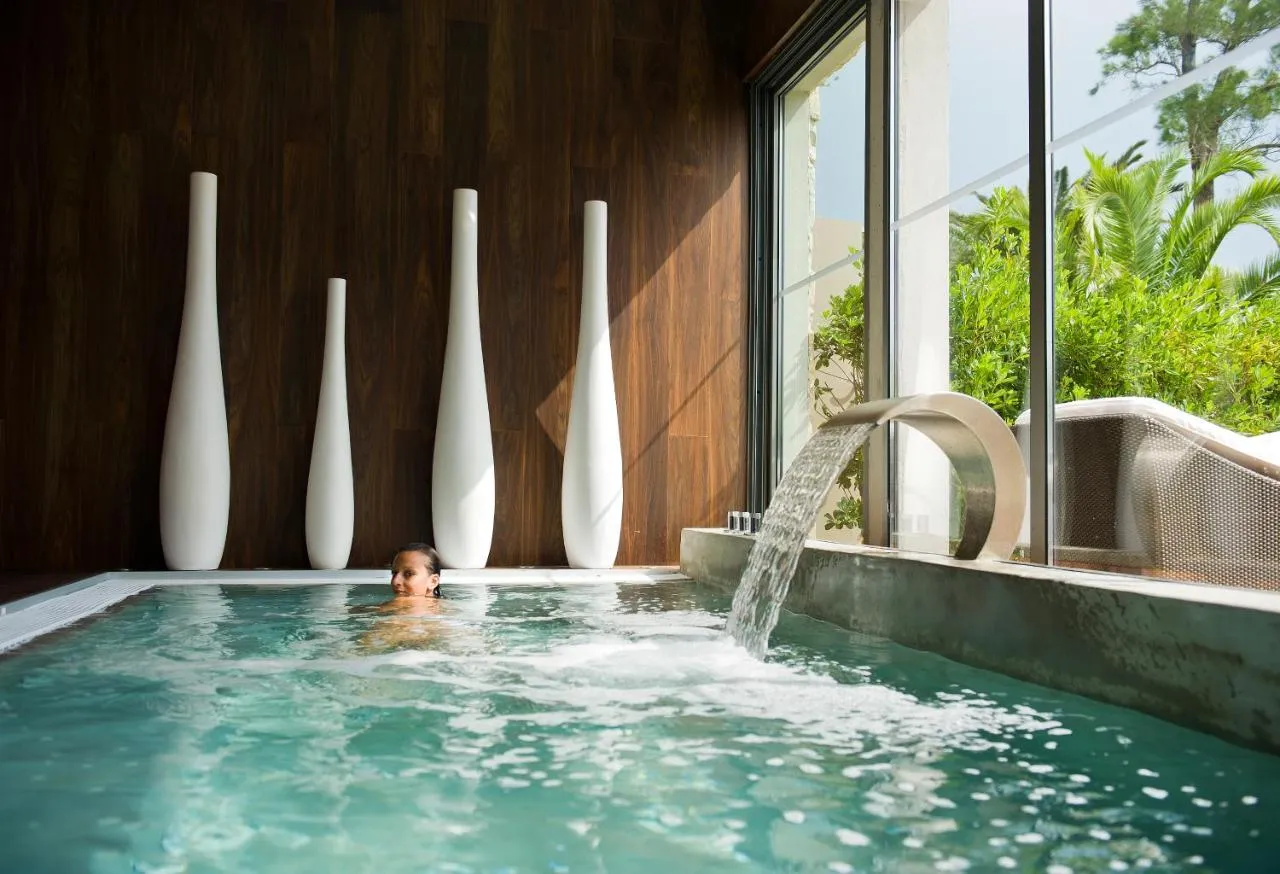 7. Le Domaine Du Mas De Pierre Hotel Resort & Spa – Relay Châteaux
2320 Route des Serres, 06570 Saint-Paul-de-Vence, France
From $300 per night

ETIC Hotels Green Score: 9.2/10
Le Domaine du Mas de Pierre, an hotel in the heart of Southern France. Le Domaine du Mas de Pierre offers the comfort and luxury of a five-star hotel. 76 rooms and suites entirely renovated in 2021, all with an outdoor space, are spread over 9 authentic Provencal bastides.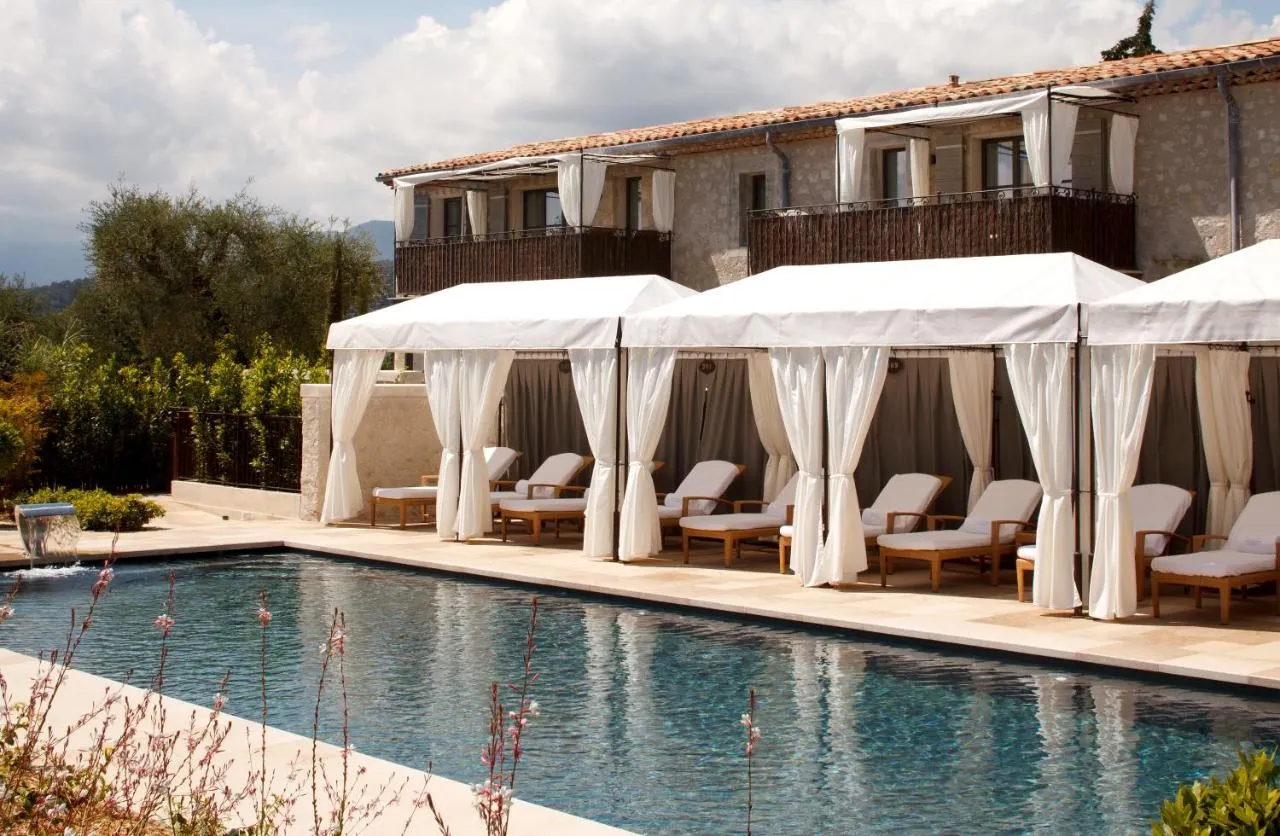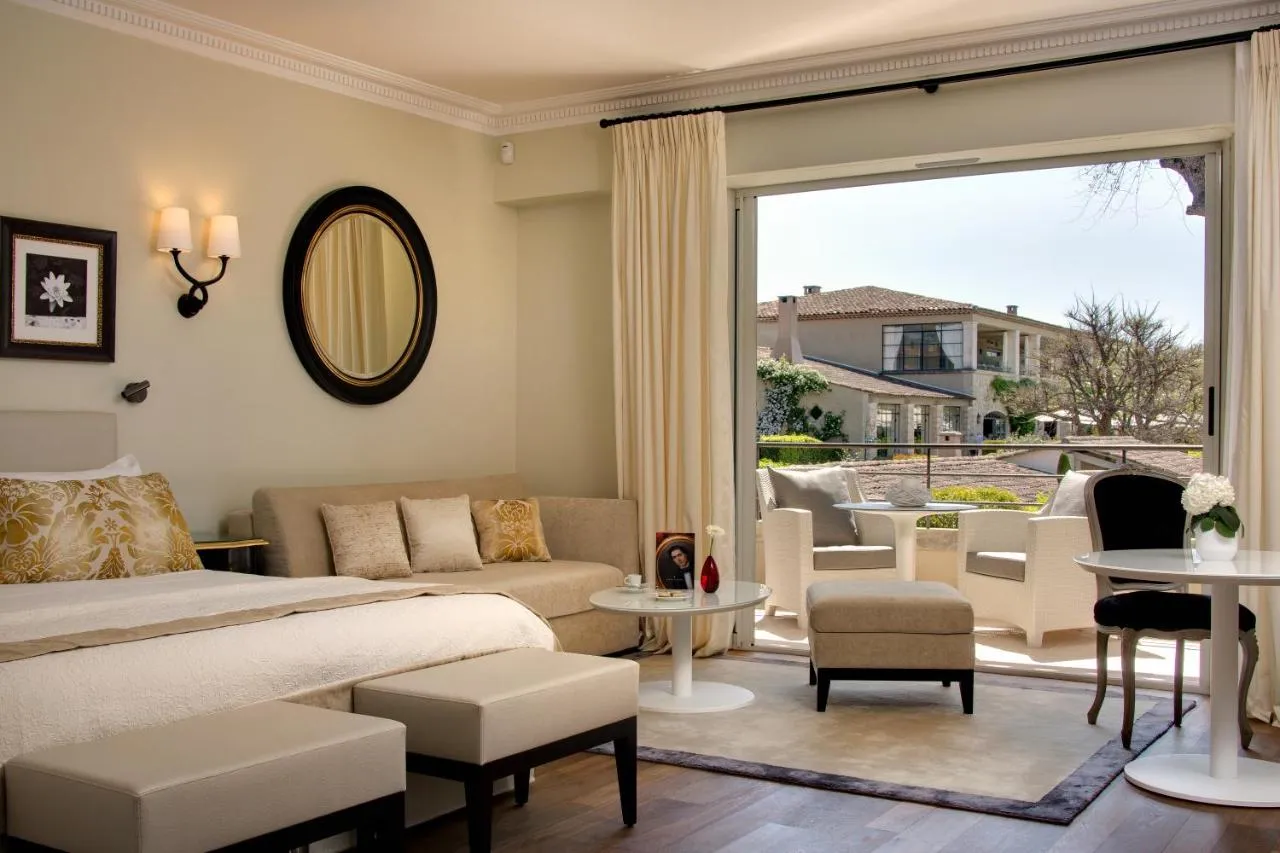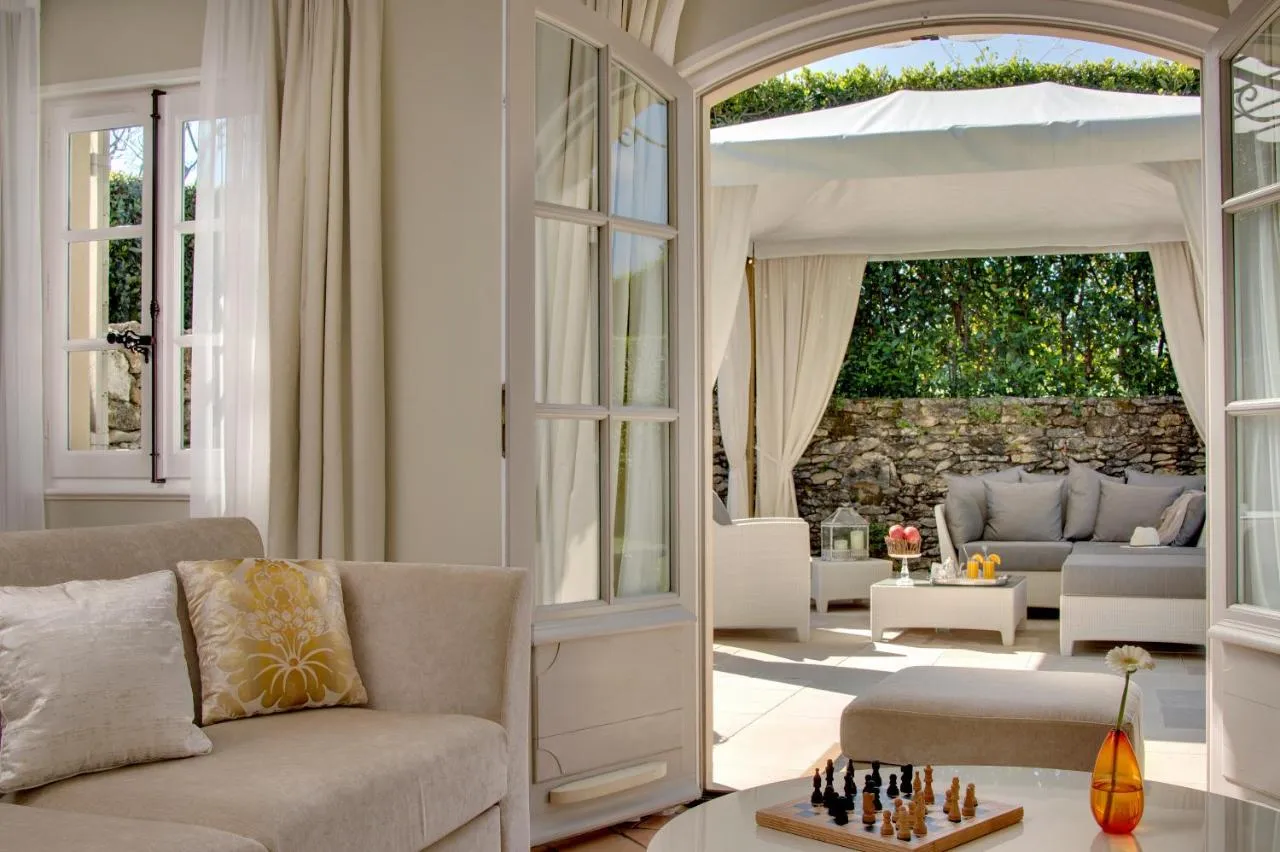 8. Hotel Amour Nice
3, avenue des Fleurs 06000 – Nice
From $120 per night

ETIC Hotels Green Score: 9.2/10
Set on a side street, this relaxed hotel is a 3-minute walk from the nearest tram stop, and a 7-minute walk from the Promenade des Anglais and the Mediterranean Sea. The Marc Chagall National Museum is 3 km away.

A rooftop deck offers a pool, a bar and panoramic city views. There's also a retro-style restaurant with a bar and patio seating. Breakfast is available.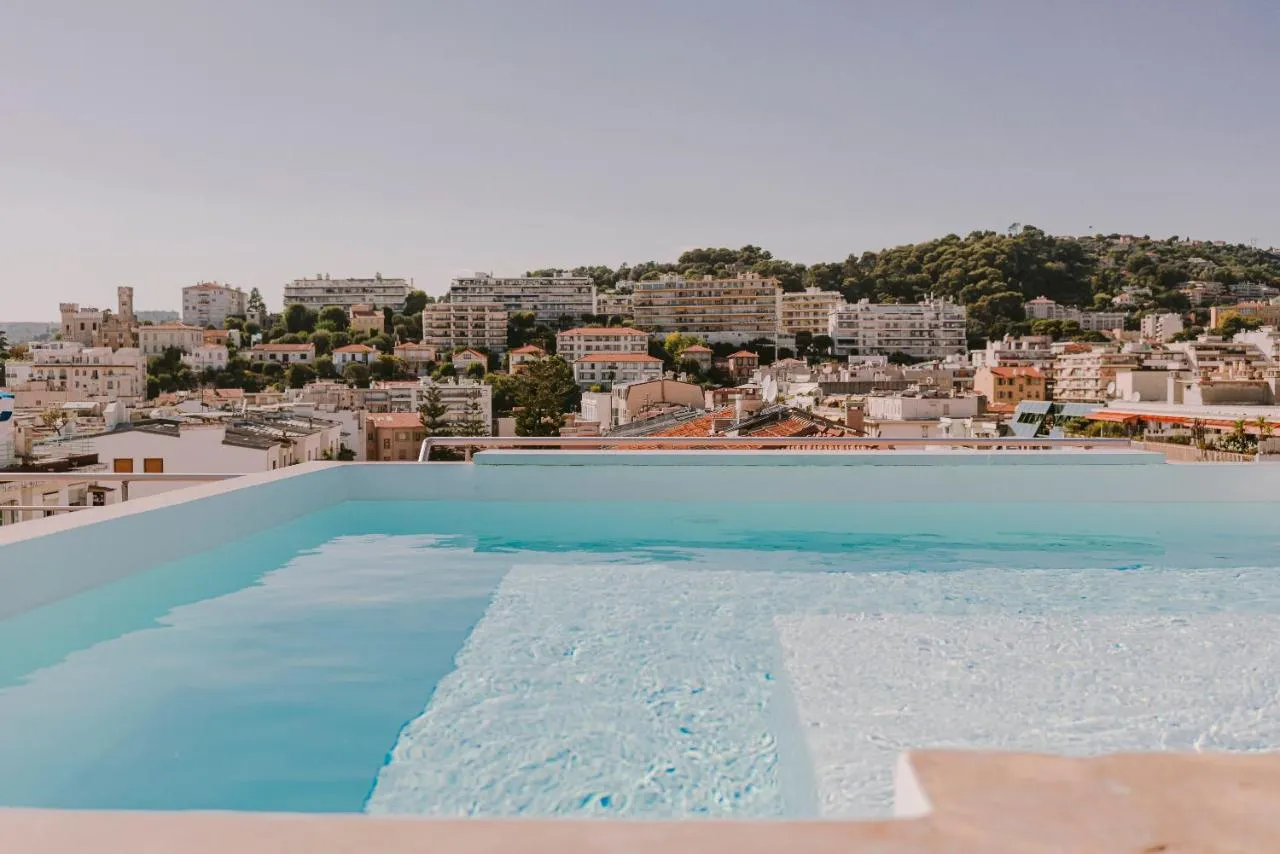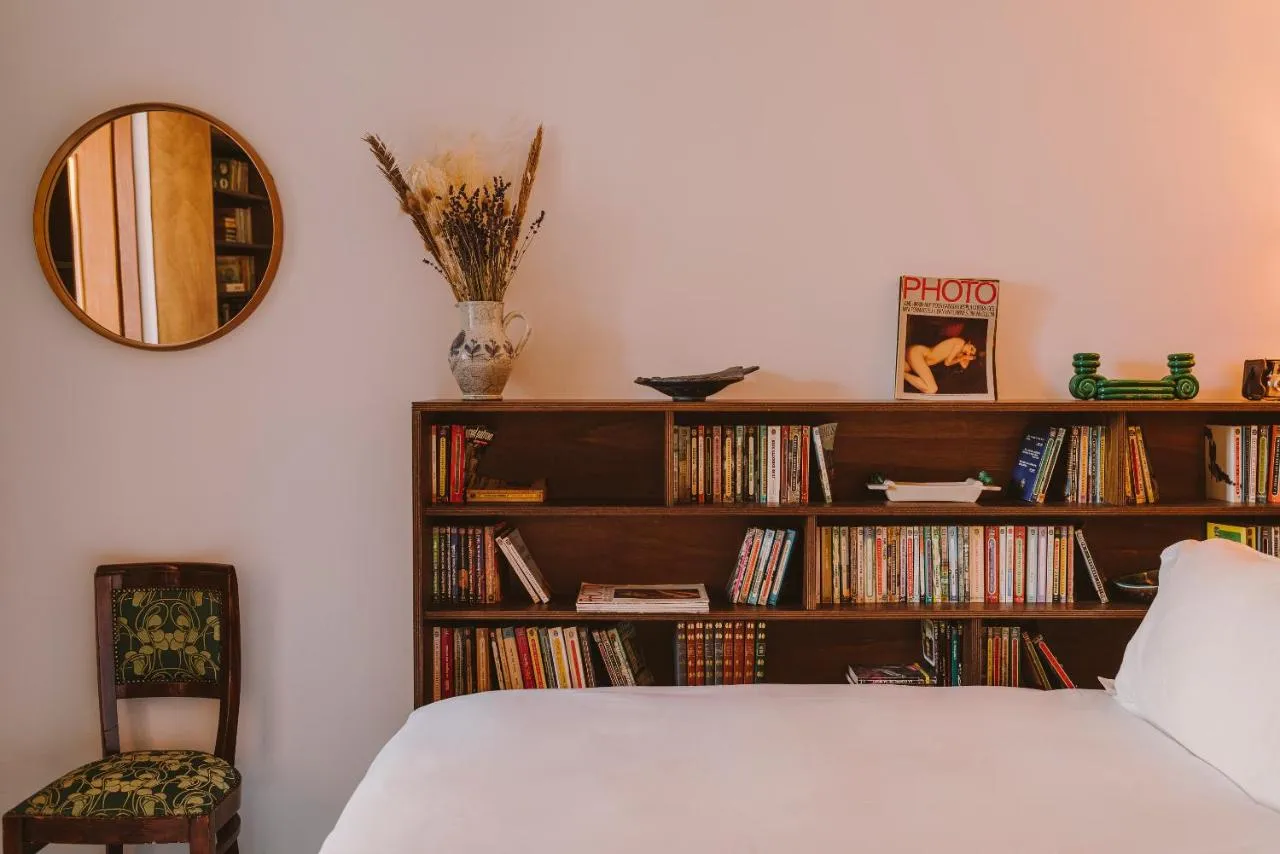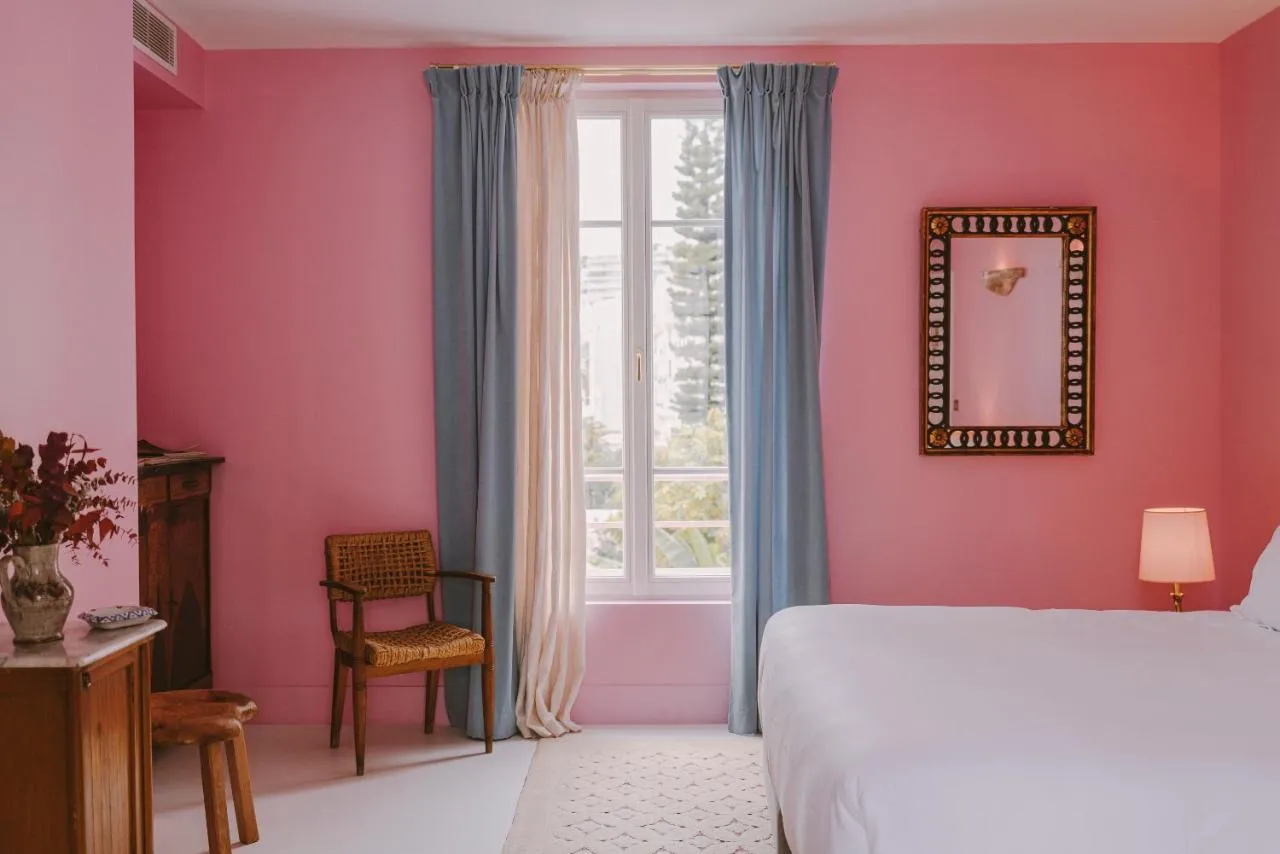 9. Château Eza
Rue de la Pise, 06360 Èze, France
From $450 per night

ETIC Hotels Green Score: 9.2/10
Exquisite and intimate, the 14 rooms and suites château clings to the side of the ancient rock walls of Eze, a thousand-year-old medieval village more than 400 meters above the Mediterranean Sea. The hotel Chateau Eza offers 14 luxurious rooms and suites, each of them uniquely designed in the tradition of the castle.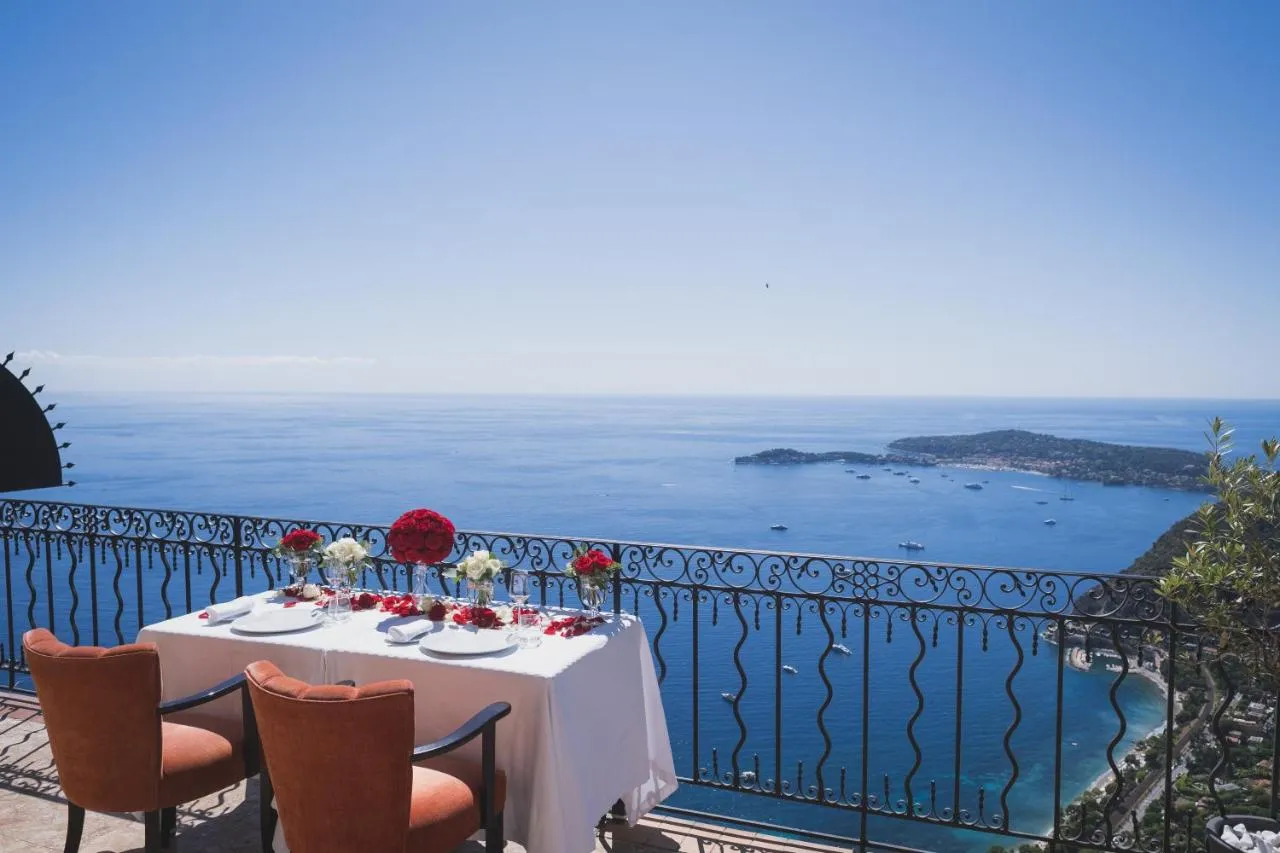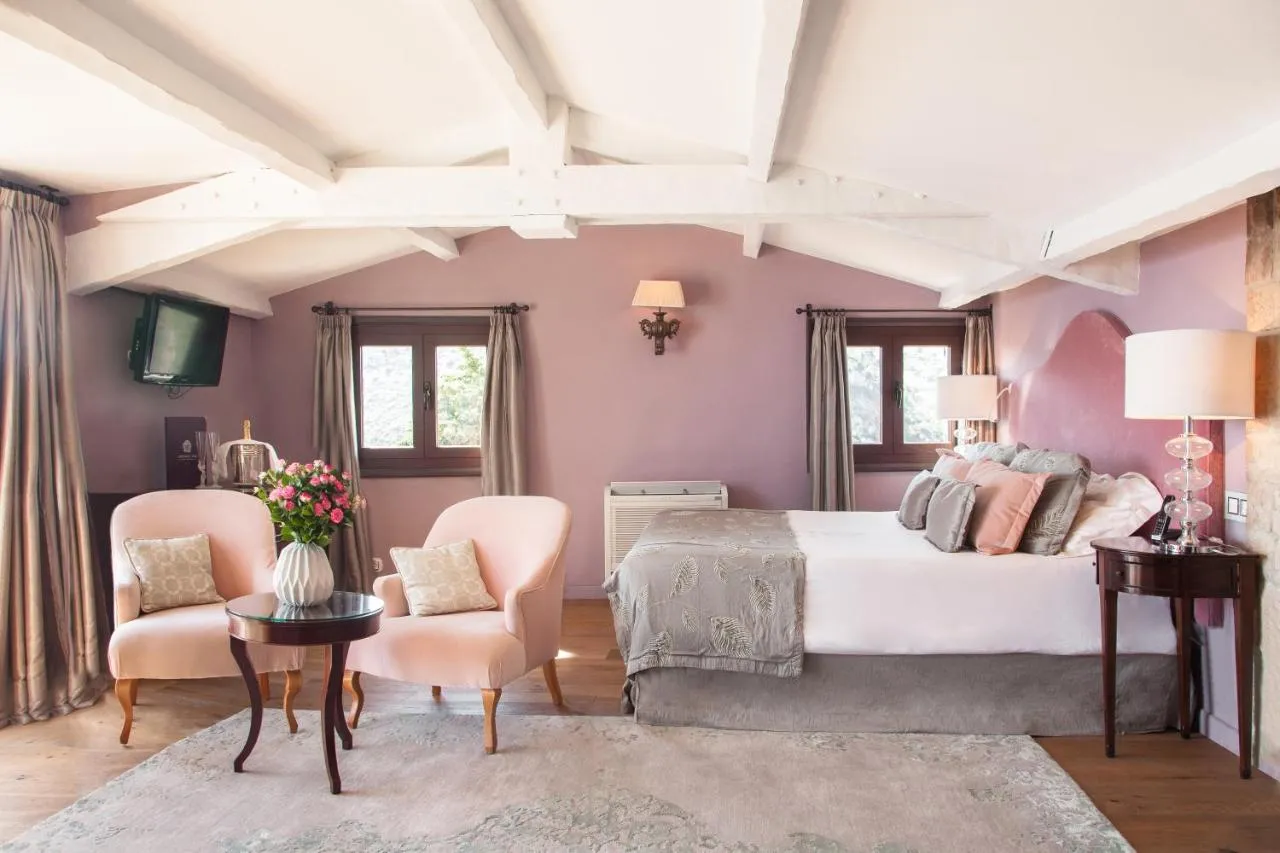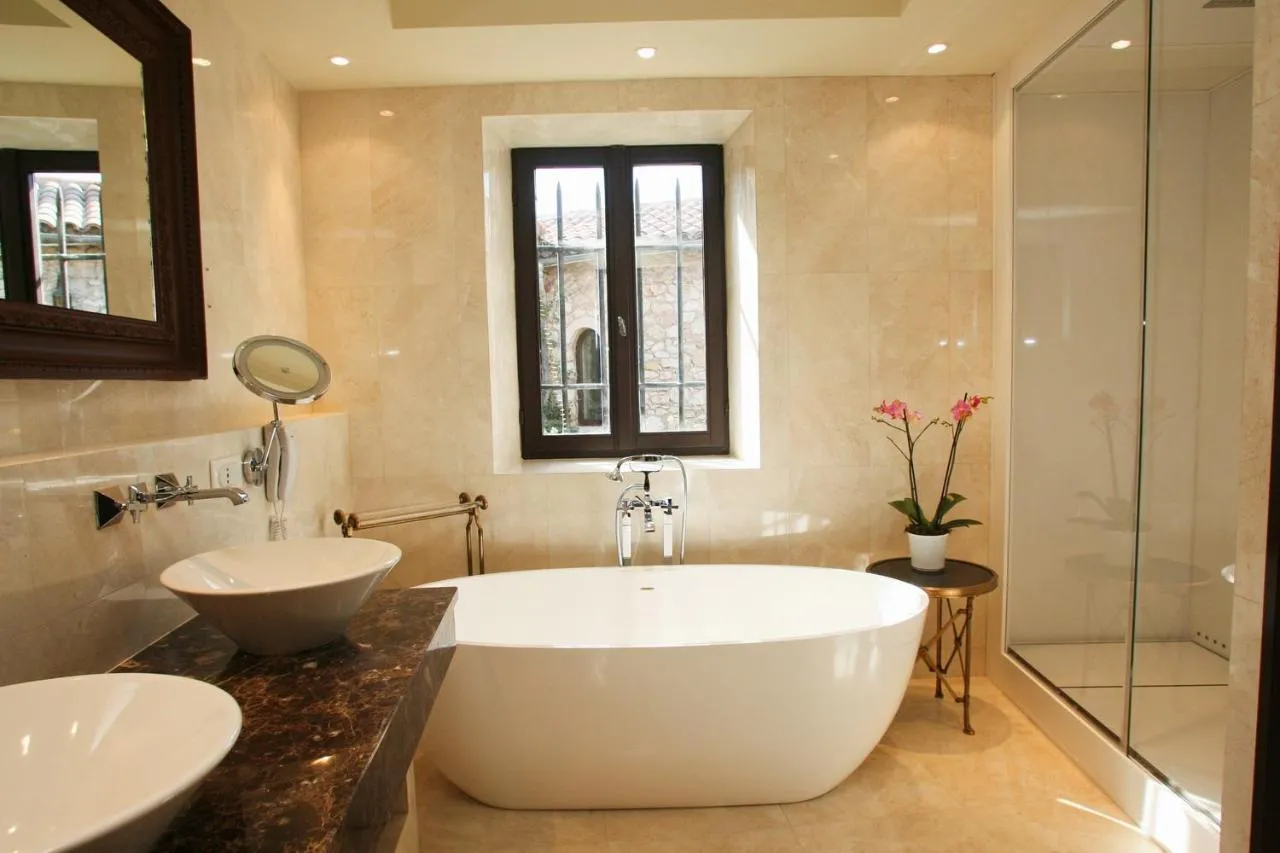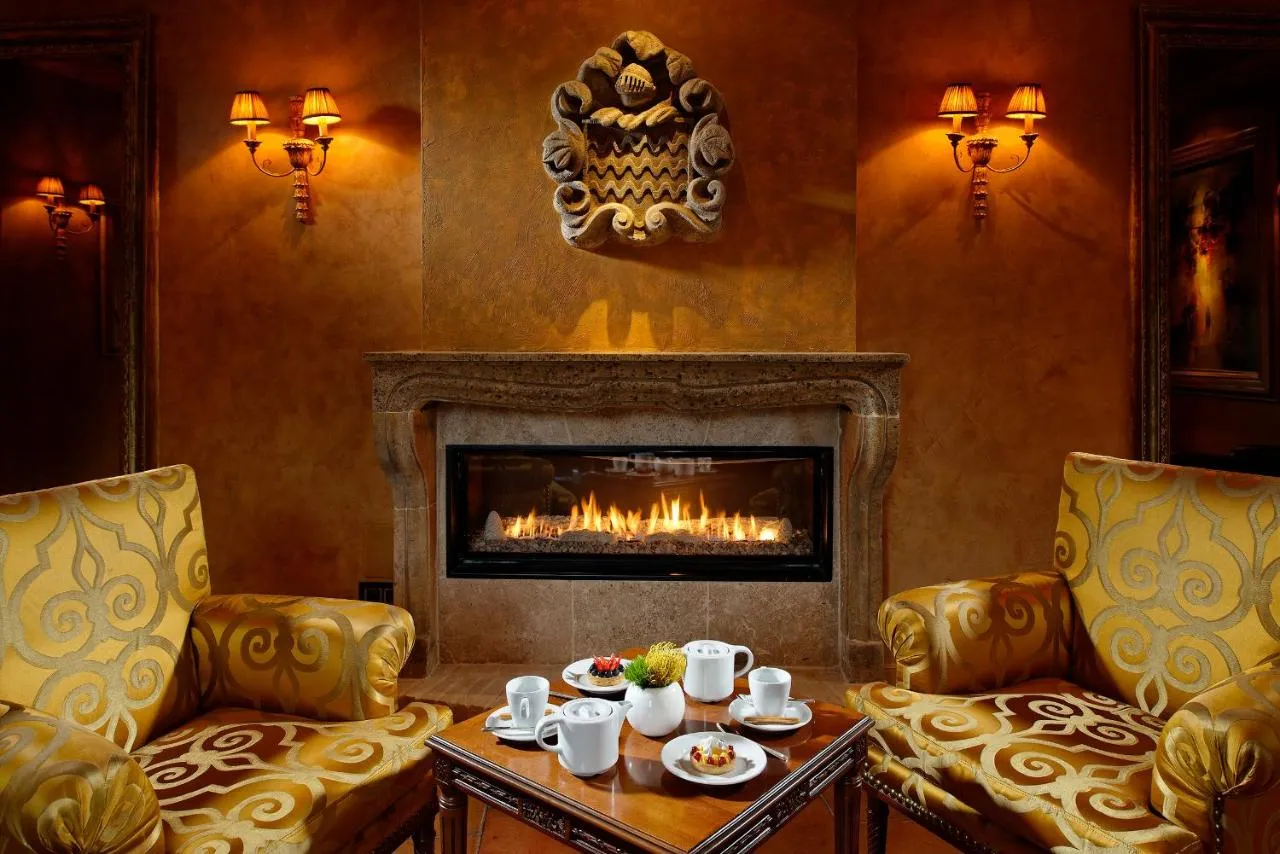 10. La Pinède Plage
Plage De Gigaro 83420 – La Croix Valmer
From $450 per night

ETIC Hotels Green Score: 9.2/10
At the heart of St Tropez peninsula, on the beach of Gigaro, nestled in the pine woods, the hotel la Pinède Plage provides a unique spot, right on the beach , with its discreet and undeniable charm…wide open sea…
Enjoy a Mediterranean, cosy and modern lifestyle…the right place for couple or family holidays by the sea…
La Pinède Plage provides outstanding facilities for unforgettable vacations: freshly renovated rooms, a sea-facing bar and restaurant, an out-door heated pool overlooking the sea, a tennis court, watersports , and walking distance, the Château de Valmer Spa..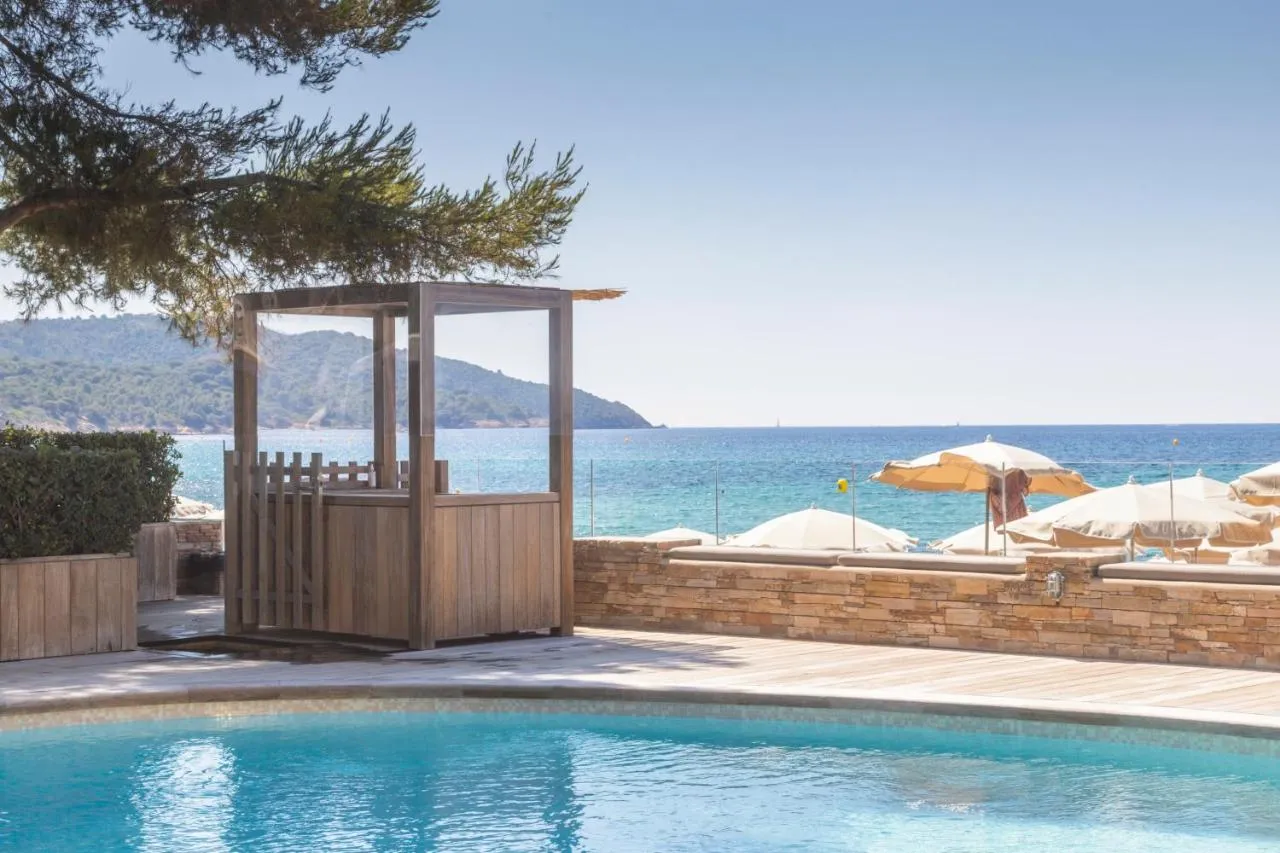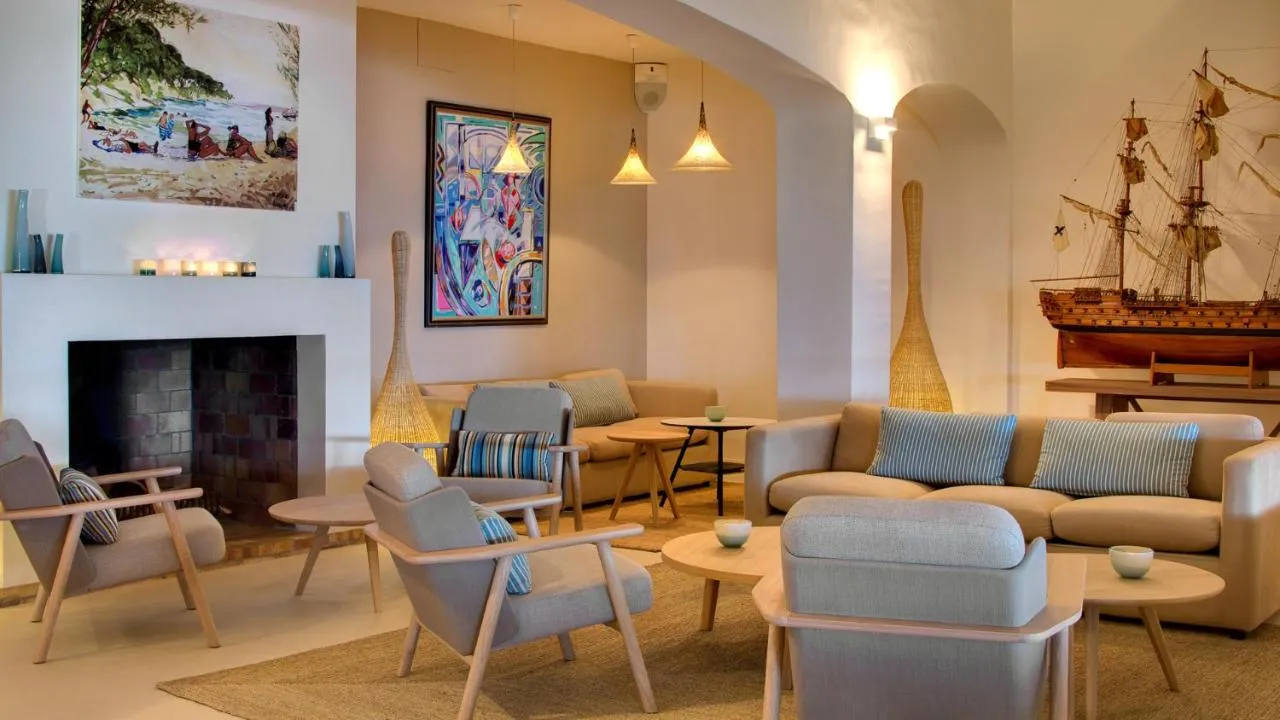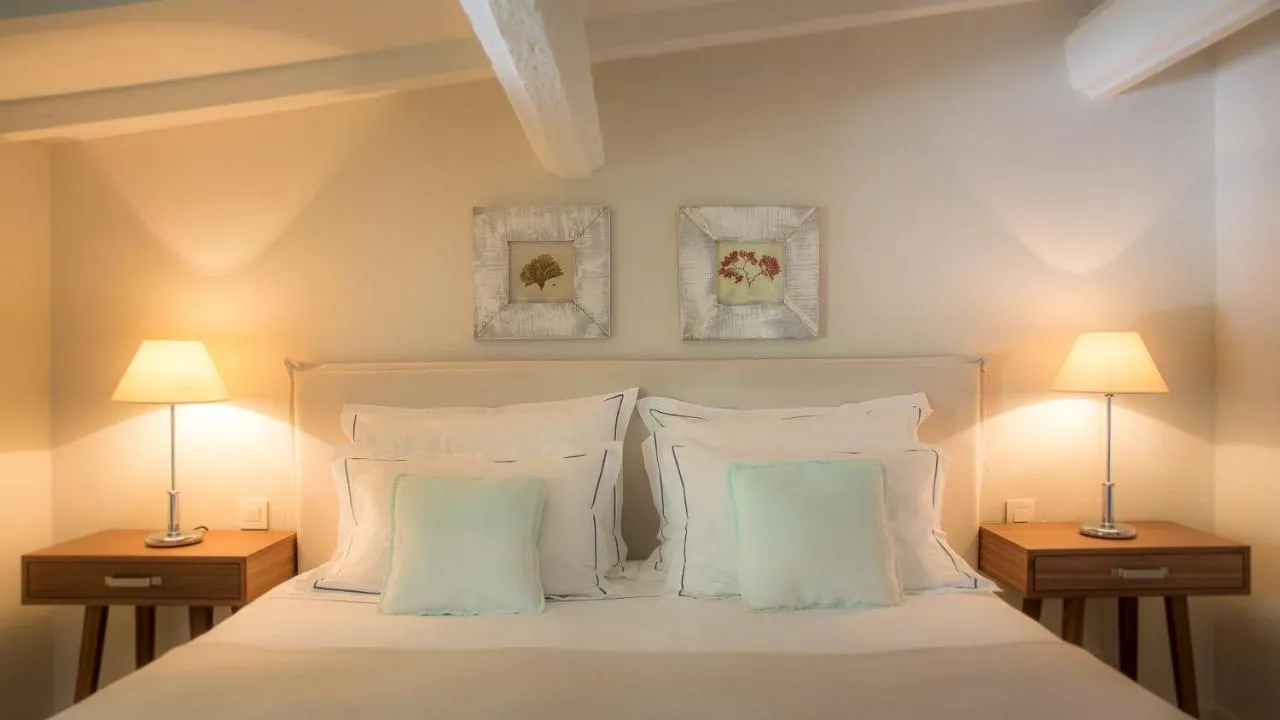 11. Cannes Villa St Barth
5/7 Avenue de France, 06400 Cannes, France
From $350 per night

ETIC Hotels Green Score: 9.2/10
This modern and spacious guesthouse has a relaxing atmosphere with all the facilities a 4 stars hotel has to offer. Privacy is guaranteed by the lush Mediterranean vegetation surrounding. Away from the hectic city life of Cannes here you will find silence and calmness.
Cannes Villa St-Barth is near the major tourist attractions only 5 mins away from the city center of Cannes. Your home away from home to make you feel at home.
12. Hôtel La Pérouse Nice Baie des Anges
11 Quai Rauba Capeu 06300 – Nice
From $250 per night

ETIC Hotels Green Score: 9.2/10
At the Hotel La Pérouse, you are in an extremely uncommon place; it's the address you will keep to yourself so that it doesn't become too popular and too busy. The view on the Angel Bay is spectacular: it will take your breath away.
Located in a unique setting, nestled on the Castle Hill, just at the end of the promenade des Anglais, a short walk from the market of the Cours Saleya in the old Nice, just behind the port.
At the foot of the hotel, the "Castel" private beach will welcome you for a dip in the sea or to sunbathe.