The 12 Best Luxurious Hotels in Hawaii
For Your Upcoming Stay in the Beautiful Islands of Hawaii.
A Sustainability Ranking in partnership with ETIC Hotels
You're planning a trip to Hawaii and you're trying to be as ethical and sustainable as possible?
niood lists you the 12 best luxurious hotels in Hawaii:
1. Four Seasons Resort Hualalai
Kailua-Kona, Hawaii, United States
From $900 per night

ETIC Hotels Green Score: 9.5/10
Surrounded by white-sand beaches and black-lava landscapes, Four Seasons Resort Hualalai is perfectly situated for all kinds of island adventures. The spirit of Hawaii, from its long-held traditions to its inspired art, informs every detail of our idyllic retreat.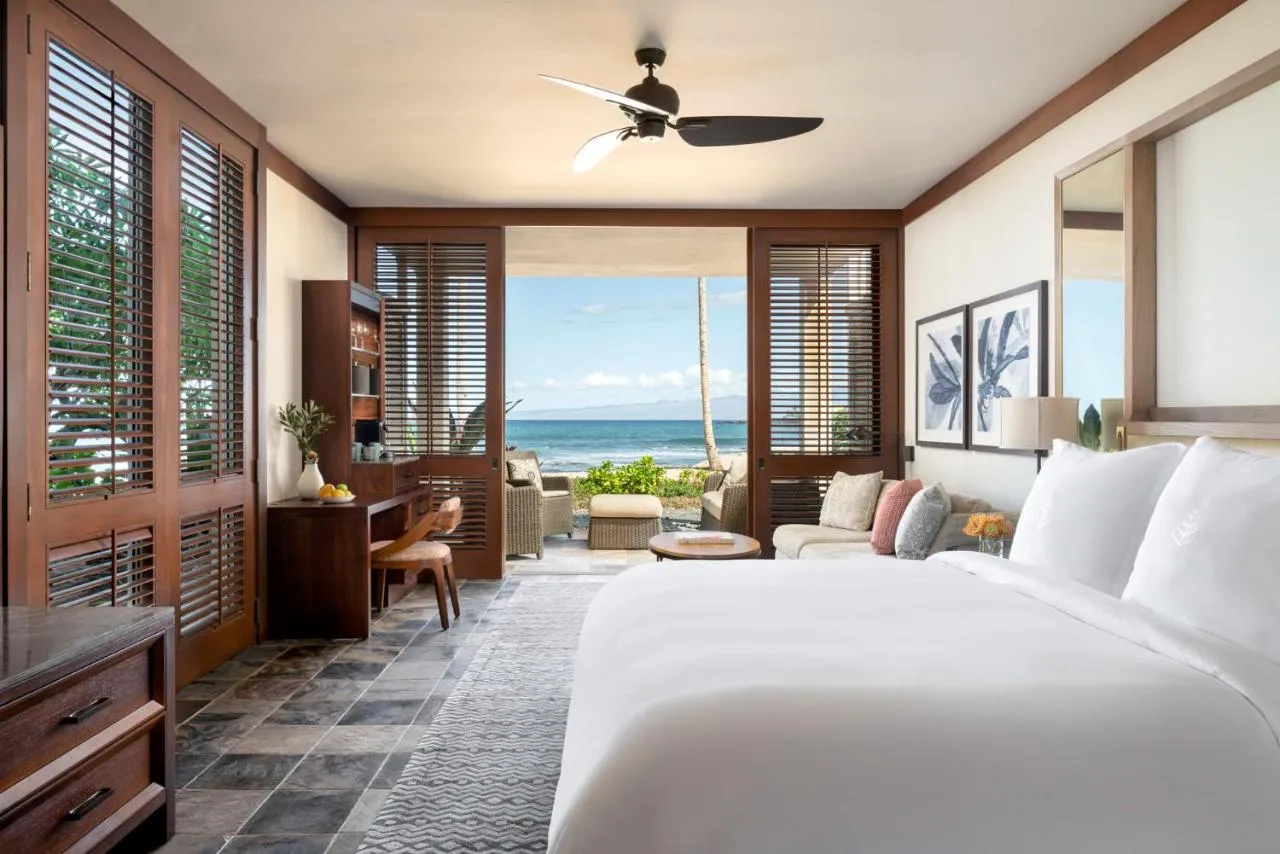 2. The Ritz-Carlton, Kapalua
Kapalua, Hawaii, United States
From $1,200 per night

ETIC Hotels Green Score: 8/10
As Kapalua translates to "arms embracing the sea," The Ritz-Carlton, Kapalua embraces guests with island luxury nestled among 22,000 acres of pristine wide-open space. Miles of hiking trails, natural sanctuaries and six golden sand beaches offer endless adventure. Championship golf, locally inspired menus and exclusive experiences encourage exploration. Spacious Residences with the comforts of home create the perfect respite for a memorable Maui escape.
3. The Westin Hapuna Beach Resort
Waimea, Hawaii, United States
From $600 per night

ETIC Hotels Green Score: 7/10
The Westin Hapuna Beach Resort stretches along its namesake white-sand beach on the Island of Hawaii. The Kohala Coast is known for its world-class shoreline as well as for the cultural and archaeological gems nestled between its centuries-old lava fields. Our resort's contemporary style contrasts with our lush, manicured gardens and the endless blues of the sky and the ocean. Enjoy our four reimagined dining venues influenced by the island's bounty. Hit the links on our award-winning 18-hole Hapuna Golf Course designed by Arnold Palmer. Cool off in two swimming pools, including a 6,800-square-foot freeform family pool and an adult-exclusive infinity pool, overlooking Hapuna Beach. Our WestinWorkout Center and Crossfit Studio are complemented by the Hapuna Spa for rejuvenation and relaxation. Our resort boasts more than 85,000 square feet of newly refreshed function space for productive business meetings and inspiring social events. Choose from 249 oversized guest rooms, including 17 suites.
4. Fairmont Kea Lani
Wailea-Makena, Hawaii, United States
From $800 per night

ETIC Hotels Green Score: 8/10
Imagine an island oasis where bright blue skies, a shimmering golden sand beach and an abundance of tropical blooms create a lush vibrant retreat for all. Fairmont Kea Lani is this very special place, and we look forward to welcoming you with aloha to our oceanfront paradise. Experience the Hawaii vacation of your dreams on Maui's coveted Wailea coast at our all-suite and villa luxury resort and spa.
5. Four Seasons Resort Oahu at Ko Olina
Kapolei, Hawaii, United States
From $950 per night

ETIC Hotels Green Score: 7/10
Join us in Ko Olina and find your very own place of joy. Our beachfront island Resort sits on Oahu's wild and rugged western coast, where vast ocean views and lively pools and lagoons provide the setting for an unforgettable adventure. Take the family for a ride on an outrigger canoe, splash around in the turquoise waters of our white-sand beach, play a round of golf as you weave through waterfalls at Ko Olina Golf Club, or spend the day reconnecting with your inner self at Naupaka Spa & Wellness Centre. Whatever the perfect vacation looks like to you, we've got it here – mai ka la hiki a ka la kau ("from sunrise to sunset") and long into the star-filled night.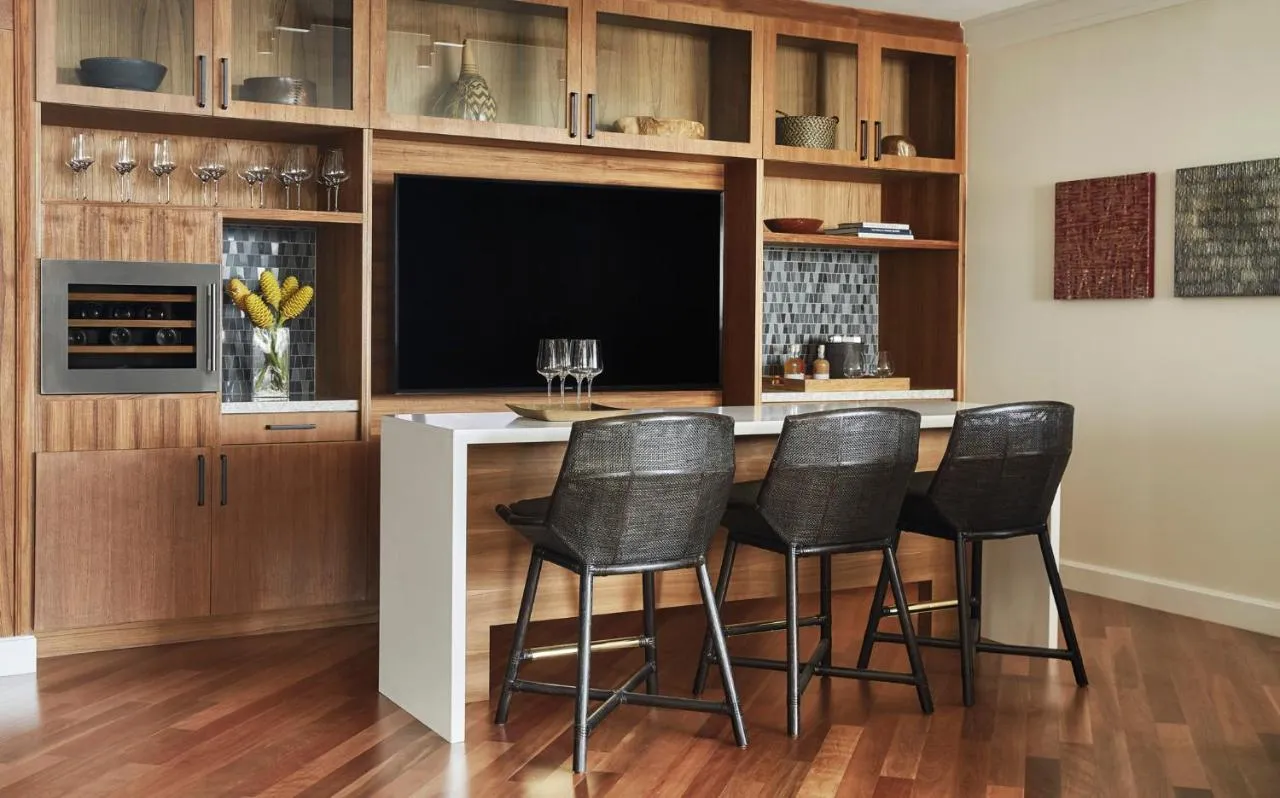 6. The Kahala Hotel & Resort, Honolulu
Honolulu, Hawaii, United States
From $600 per night

ETIC Hotels Green Score: 9.5/10
Recognizing its potential as a celebrity hideaway, an advertising campaign targeted film and television luminaries. Word quickly spread of this elegant and exclusive resort, and the Kahala was soon placed on the map for discriminating world travelers. By 1967, it achieved a remarkable 90 percent occupancy rate and sealed its reputation as a watering hole for the extremely wealthy and hugely famous.
The Kahala resort attracted countless film and television stars with its exclusive setting, exemplary service, and regard for privacy. Weekend afternoons around the pool were a veritable who's who of the silver screen, with the likes of John Wayne and Frank Sinatra lounging in chaise lounges with sunglasses and cool drinks.
The Kahala also became the hotel for royalty, heads of state, and legends of the sporting, musical and literary worlds. Despite its reputation for attracting the rich and famous, the resort also became a legendary gathering place for Honolulu's local society.
7. The Ritz-Carlton Residences, Waikiki Beach
Waikiki, Hawaii, United States
From $600 per night

ETIC Hotels Green Score: 8/10
Imagine a home not only defined by sophisticated style and luxurious finishes, but equipped to deliver legendary Ritz-Carlton service. From concierge services and in-residence dining to a dedicated residential management team, a lifestyle of privacy and comfort awaits.
The Ritz-Carlton Residences provide whole-ownership, luxury living in many of the world's most vibrant cities and stunning resort destinations. To learn more about RITZ Residences worldwide, you may choose to begin your journey by clicking on any of the locations listed below.
8. Four Seasons Resort Maui at Wailea
Kihei, Hawaii, United States

From $950 per night

ETIC Hotels Green Score: 8/10
Celebrate the wonders of Maui in our open-air beachfront Resort – and allow our team to pamper you in the spirit of Aloha. Inhale the fragrance of plumeria as you dip into our adults-only infinity pool. Or set out to explore the island; we'll customize each step of your journey, then welcome you back to unwind in the most spacious accommodations on the island.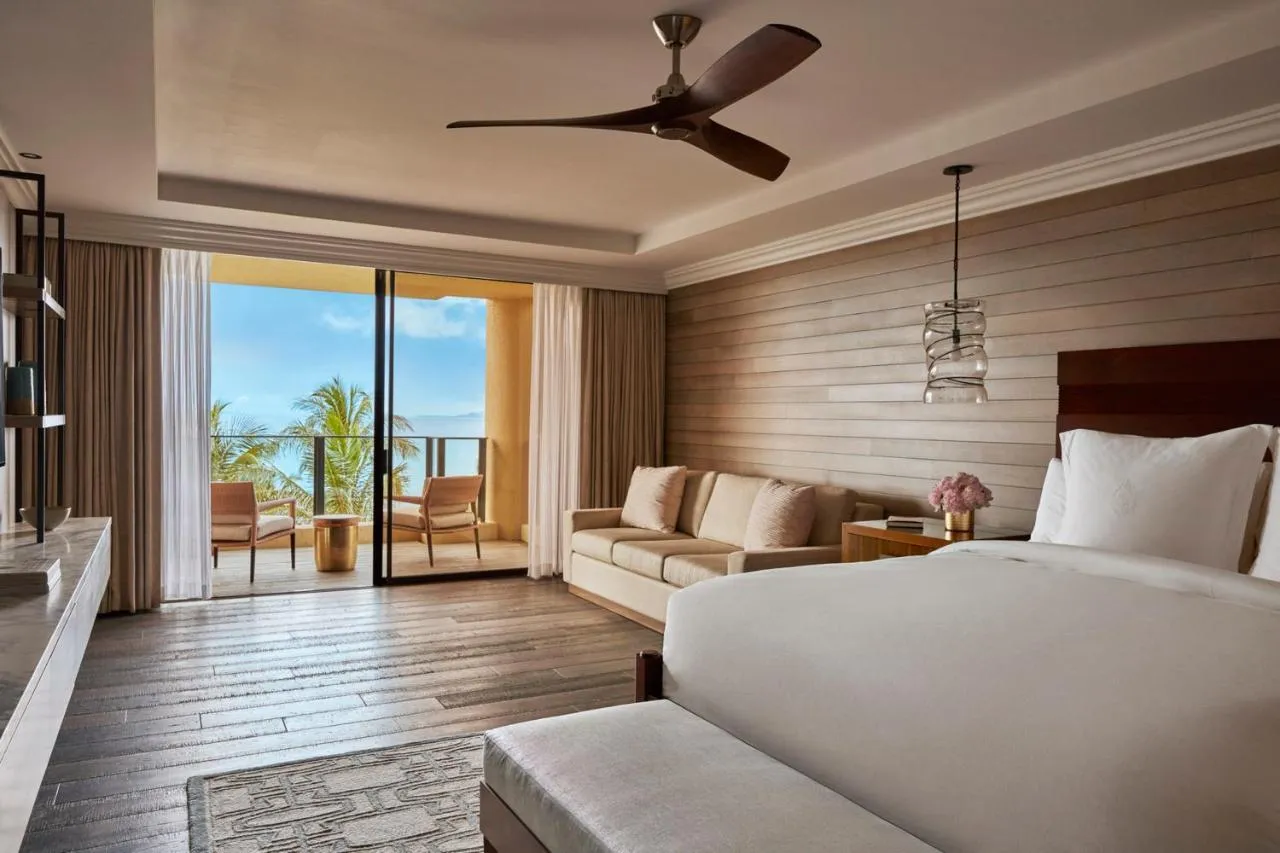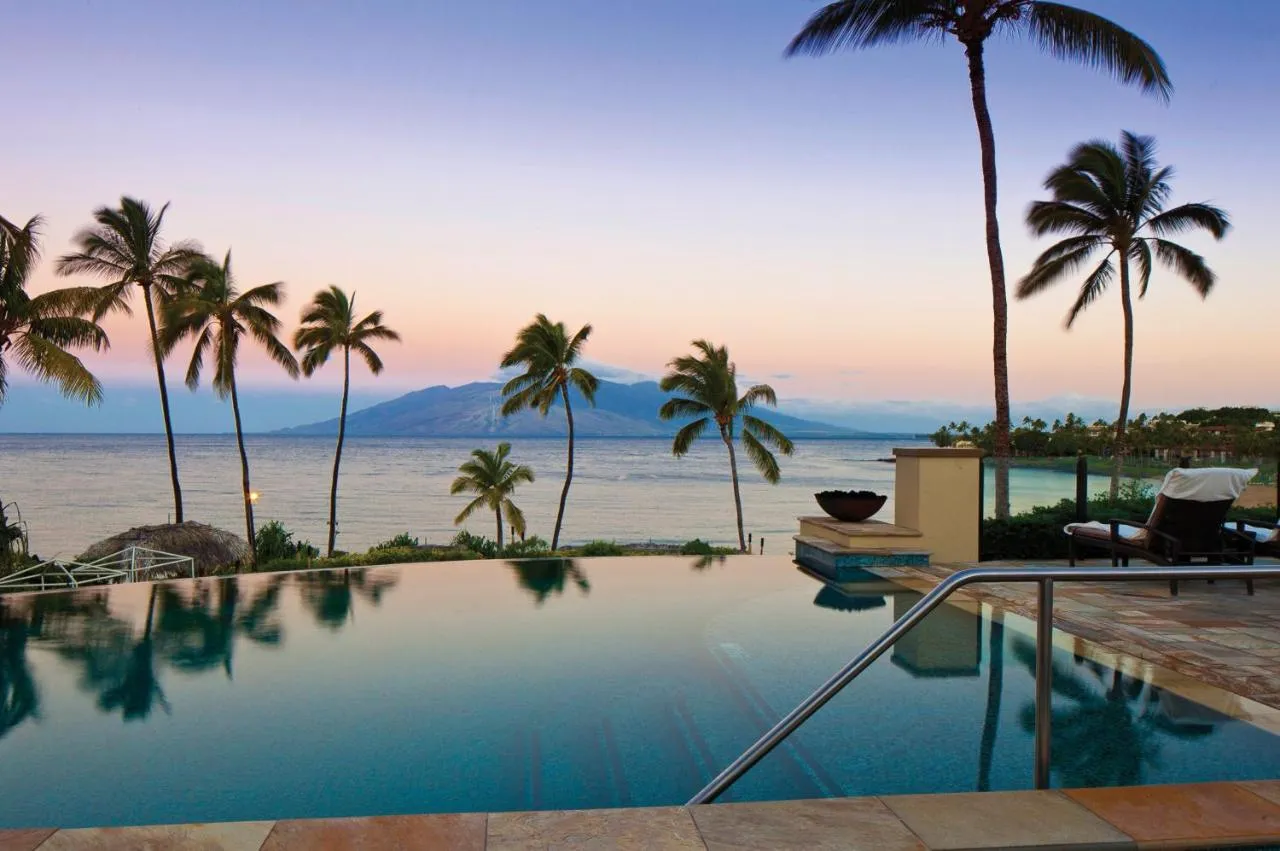 9. Halekulani Hotel
Honolulu, Hawaii, United States
From $650 per night

ETIC Hotels Green Score: 8/10
One of the first and finest hotels in Hawaii, Halekulani has welcomed guests to these tranquil beachfront grounds for more than a century. We believe in anticipating your needs and making sure you want for nothing. Top-tier service, award-winning cuisine and unique amenities are all here for one reason: You. We look forward to welcoming you to our House Befitting Heaven.
SpaHalekulani takes a holistic approach to your spa experience, incorporating Pacific healing traditions into your wellness treatments and salon services.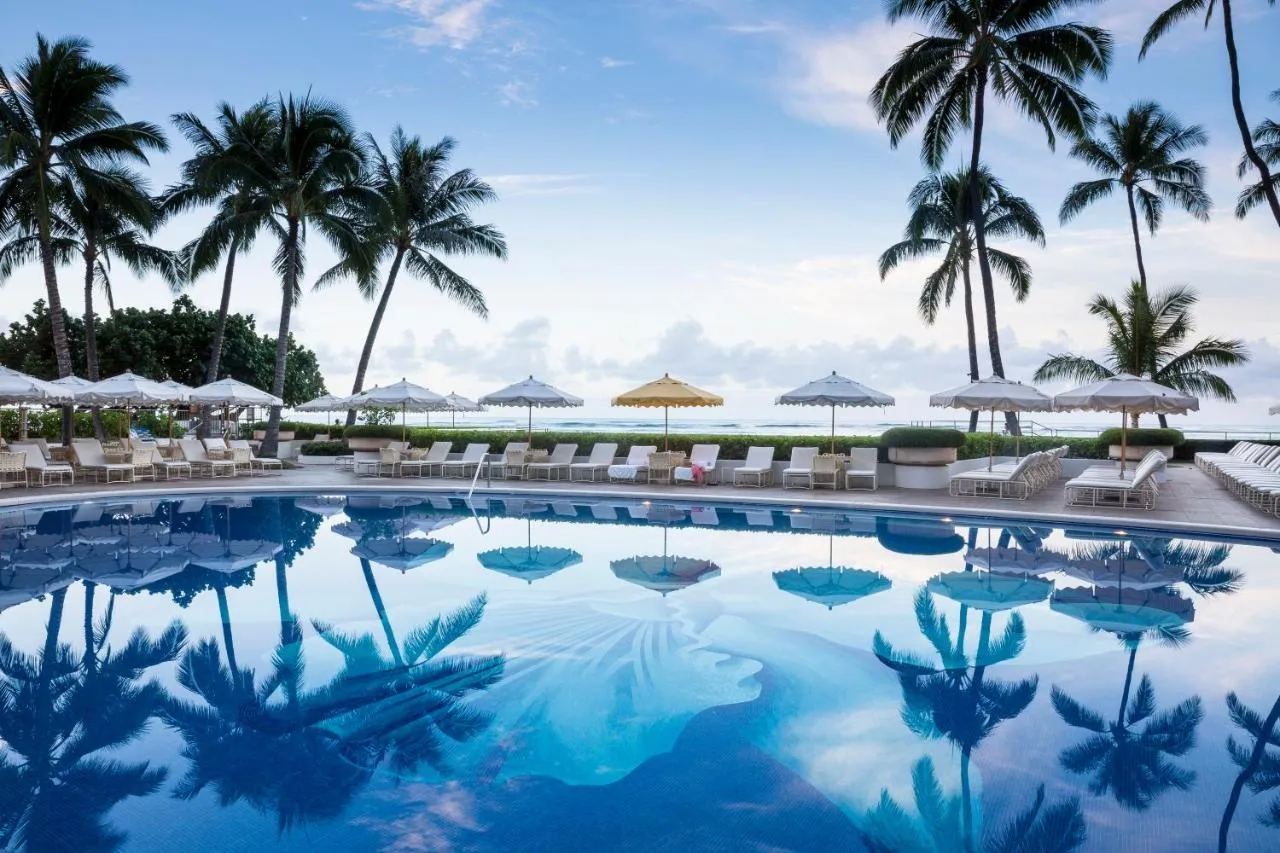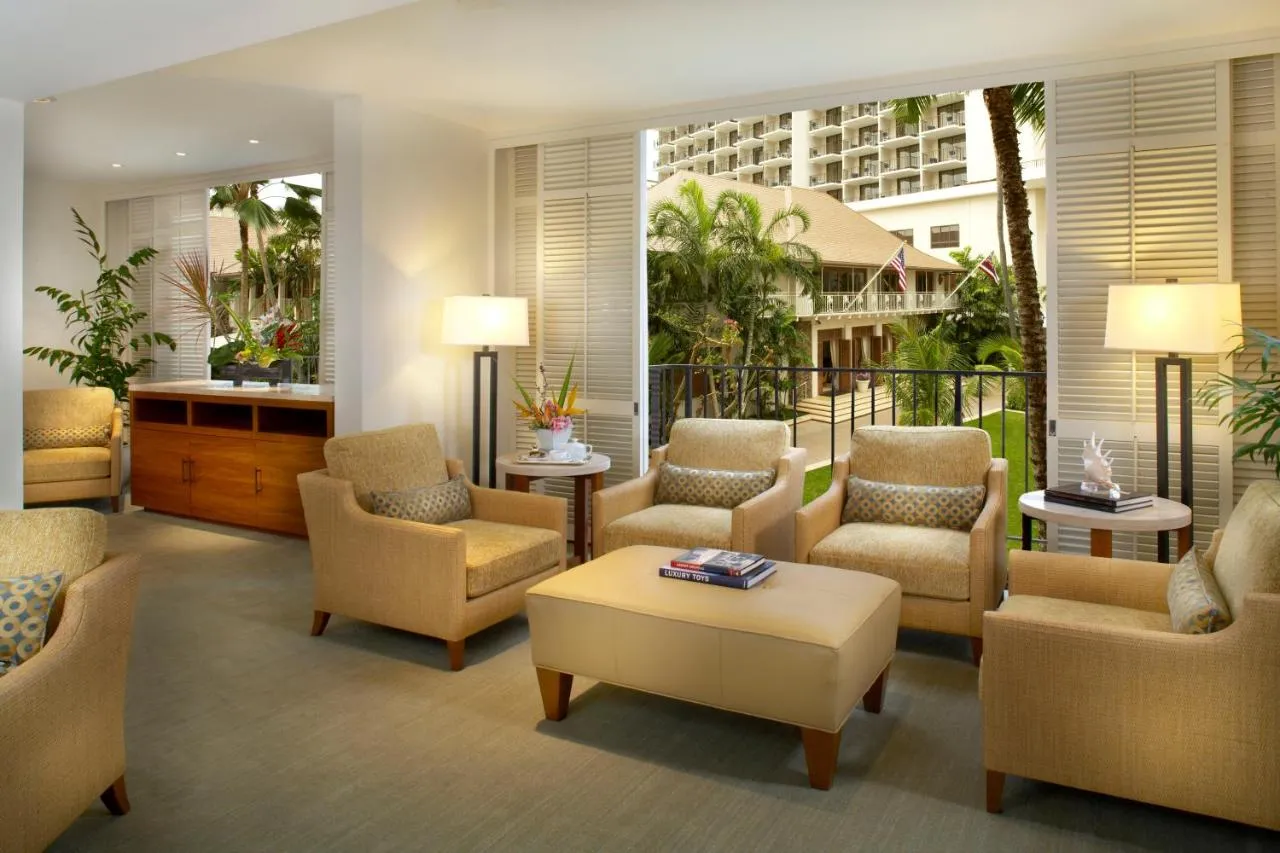 10. Hotel Wailea, Relais & Châteaux
Wailea, Hawaii, United States
From $1,100 per night

ETIC Hotels Green Score: 7/10
An intimate 5-star enclave set within the most exclusive resort community on Maui, Hotel Wailea boasts 180-degree, unobstructed ocean views of three Hawaiian Islands, breathtaking mountain scenery, and 15 acres of Zen-inspired landscaped grounds comprised of tropical gardens, cascading waterfalls and winding pathways.
The only luxury adults-only resort in Hawaii, this peaceful retreat is nestled within a lush tropical hillside perched 300 feet above the sea, with convenient access to island adventures by day – from beaches, water sports and golf to restaurants and shopping – and luxurious tranquility by night.
As there are only 72 suites on the entire 15 acres of ocean view property, we do encourage guests to book ahead.
11. Grand Hyatt Kauai Resort & Spa
Koloa, Hawaii, United States
From $600 per night

ETIC Hotels Green Score: 7/10
Get away to the soothing white sands of Poipu on Kauai's sunny south shore at Grand Hyatt Kauai Resort & Spa. This luxury oasis with lush gardens and acres of pools offers ocean view dining, rooms with private lanais, championship golf and Anara Spa.
12. Holualoa Inn
Holualoa, Hawaii, United States
From $600 per night

ETIC Hotels Green Score: 9/10
Located on the slopes of Mount Hualalai in the heart of the Kona Coffee belt, our romantic, relaxing Inn awaits you. Our Big Island bed and breakfast is not just an "accommodation," but an extraordinary Hawai'ian experience epitomizing the kindred spirit of Aloha!
At 1,400 feet, the Estate offers sweeping ocean views from every corner. Explore the open-air floor plan of the main house, where furnishings, décor and art from across the pacific create an inviting air of Polynesian elegance. Find a magical nook, private veranda, or gazebo around every corner. Outside, the land entices guests to wander the immaculate gardens and walking trails. Holualoa Inn is an ideal location for those seeking Zen tranquility in a lush, peaceful setting.