A Sustainability Ranking in partnership with ETIC Hotels
You're planning a trip to London and you're trying to be as ethical and sustainable as possible?
niood lists you the 12 best luxurious hotels in London, UK:
1. Chiltern Firehouse
1 Chiltern St, Marylebone, London W1U 7PA
From $600 per night

ETIC Hotels Green Score: 9.5/10
Chiltern Firehouse is an Andre Balazs luxury hotel and restaurant in Marylebone, London. The 5 star hotel features 26 suites and an award winning restaurant with Michelin-starred chef Nuno Mendes.
Chiltern Firehouse celebrates contemporary, ingredient-focused cooking, with an underlying American accent. Executive Chef Richard Foster in collaboration with renowned Chef Patron Nuno Mendes, has created a fresh menu of reimagined classics and bold new flavours, placing emphasis on seasonality and healthy eating.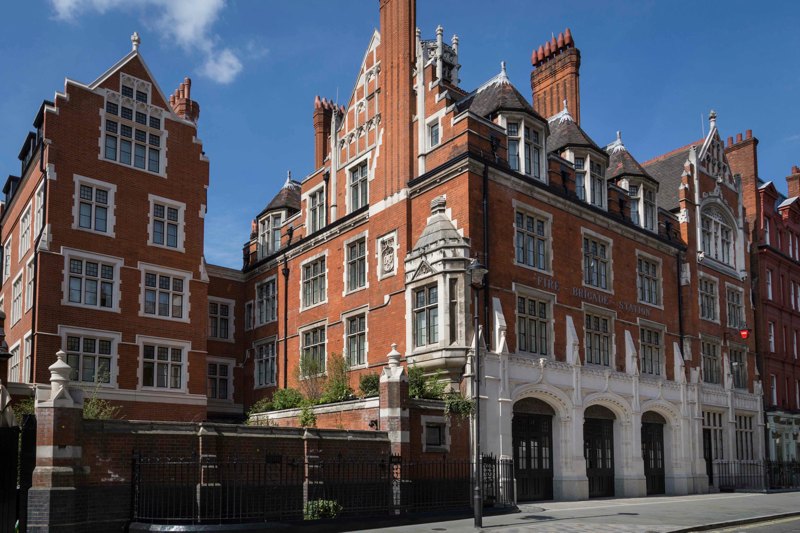 2. Brown's Hotel
33 Albemarle St, Mayfair, London W1S 4BP
From $600 per night

ETIC Hotels Green Score: 8/10
Unmistakably Brown's, splendidly English, thoroughly cosmopolitan.
In the heart of London's elegant Mayfair, Brown's Hotel is an iconic luxury hotel where history and 21st century sophistication come together. The retreat of choice for royalty, presidents and literary greats over the centuries, Brown's Hotel is an enduringly distinguished destination in London.
Unmistakably British, our inviting rooms and luxurious suites offer exceptional comfort and style, marrying heritage features with contemporary touches. Our warm, personal service will make you feel right at home.
During your stay, enjoy a quintessentially British Afternoon Tea in The Drawing Room, savour fine cuisine at Charlie's at Brown's, sip cocktails after dark at the chic Donovan Bar and surrender to bliss at The Spa at Brown's.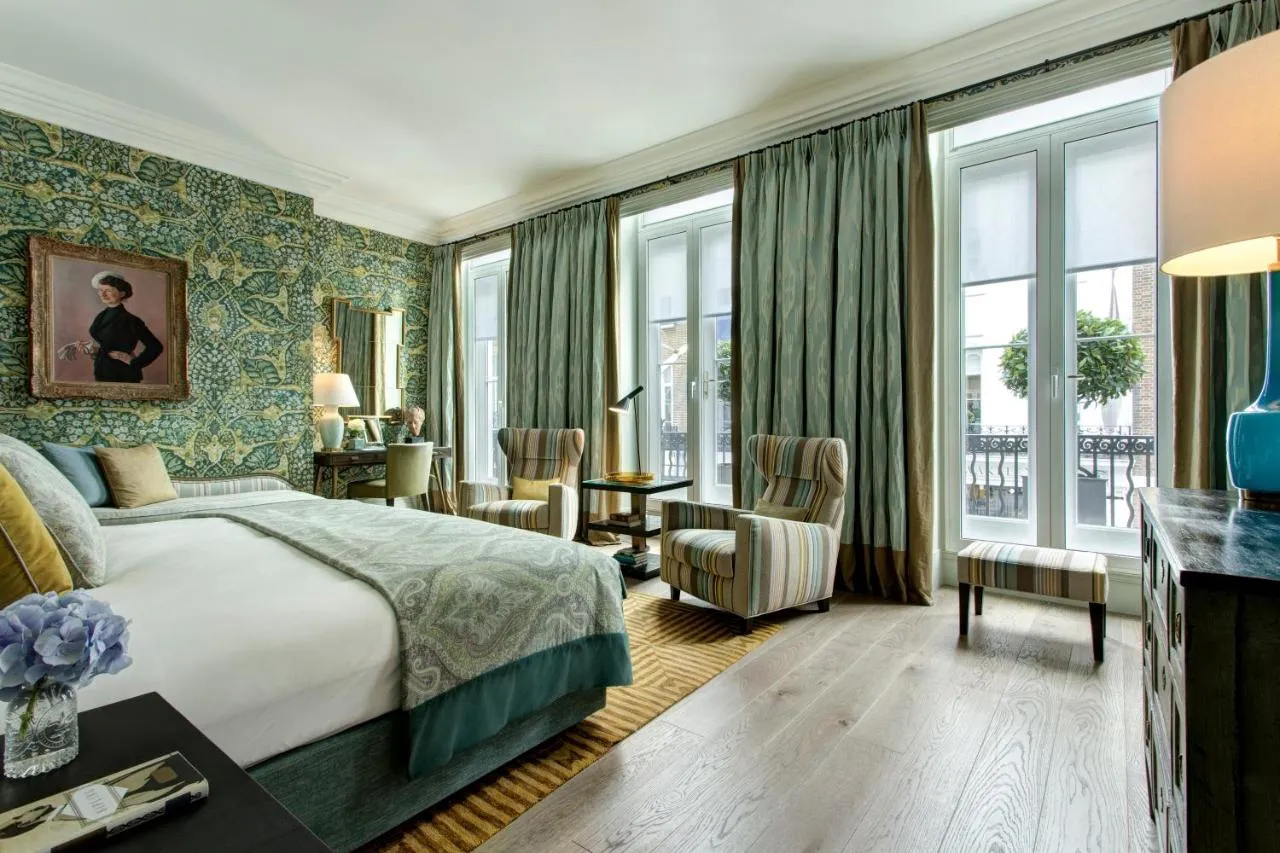 3. The Ritz London
150 Piccadilly, St. James's, London W1J 9BR
From $600 per night

ETIC Hotels Green Score: 7/10
Step into a five-star world steeped in 115 years of history and the finest of British tradition when you arrive at our magnificent hotel in Piccadilly. When The Ritz first opened its doors in 1906, it was considered one of the greatest hotels in the world.
Conceived by the famous hotelier César Ritz with the aim of becoming the ultimate destination for guests looking to stay at the most luxurious hotel in the land, no expense was spared on its opulent interiors and lavish furnishings.
The Ritz is located in the heart of London, making it the perfect base for exploring one of the most vibrant cities in the world.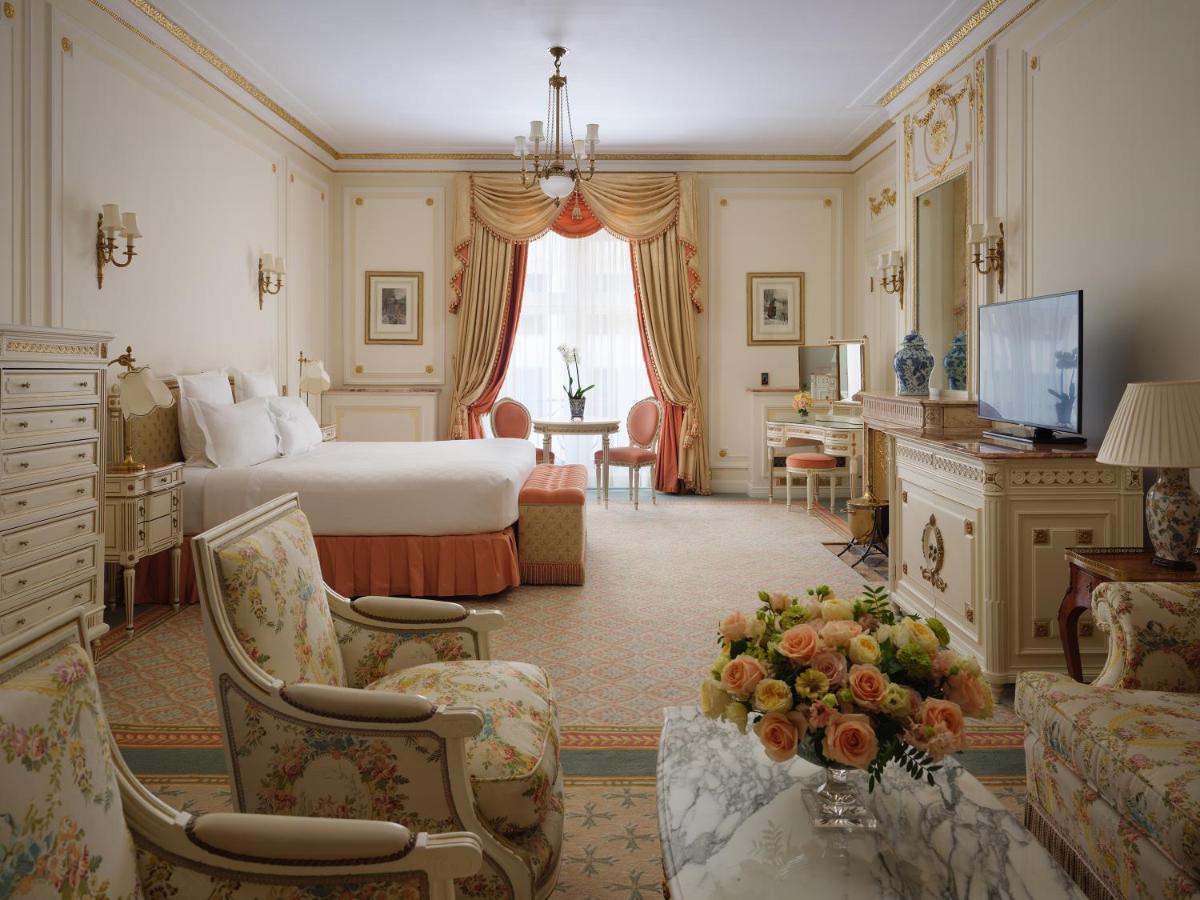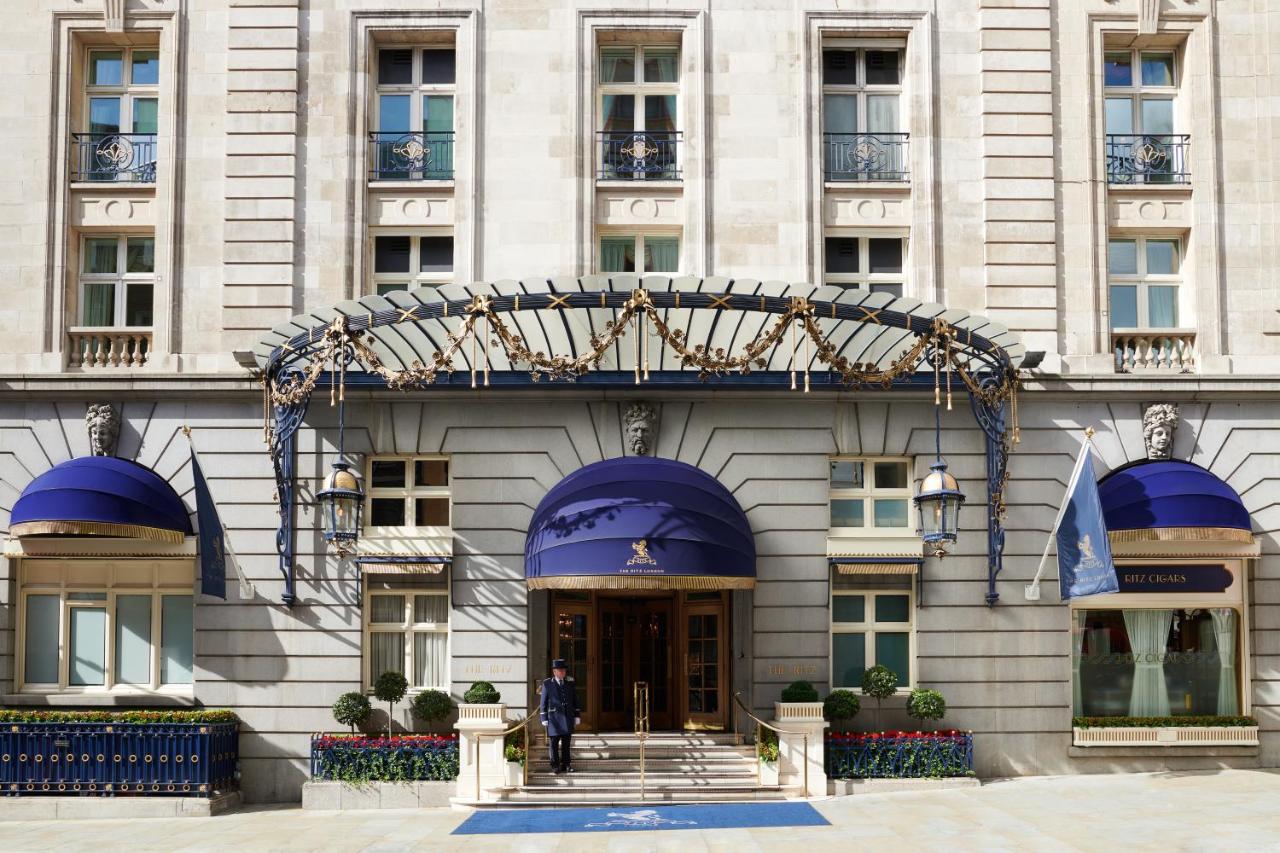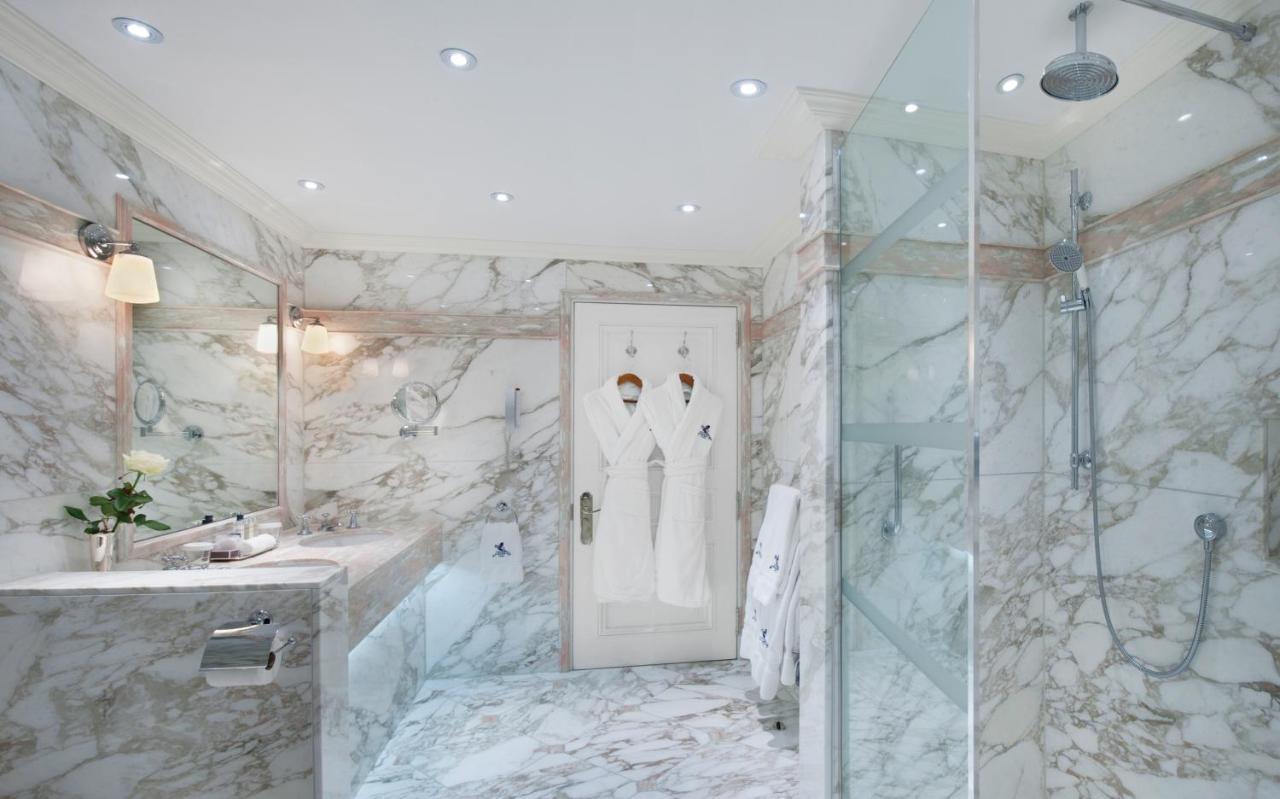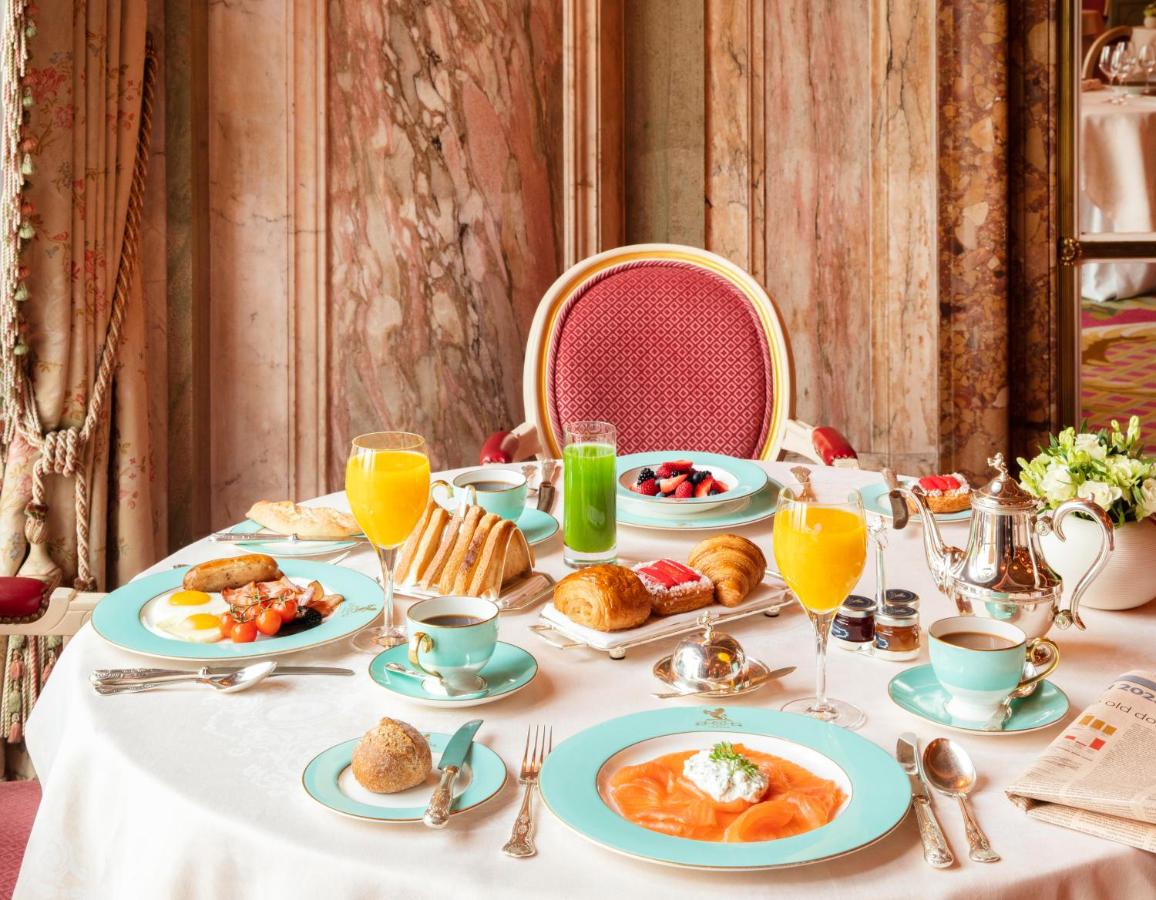 4. Ham Yard Hotel
1 Ham Yard, Soho, London W1D 7DT
From $800 per night

ETIC Hotels Green Score: 8/10
In the midst of Soho and moments from Mayfair, Ham Yard has an urban village feel. The hotel revolves around a tree-filled garden with a bronze sculpture centrepiece by Tony Cragg. Interiors are designed by Kit Kemp in her award-winning modern British style.
Alongside the hotel's 91 individually designed bedrooms and suites are 24 apartments, 13 independent stores and a restaurant and bar with outdoor dining. There is a drawing room and library, rooftop terrace, spa and gym, theatre, private event rooms and bowling alley.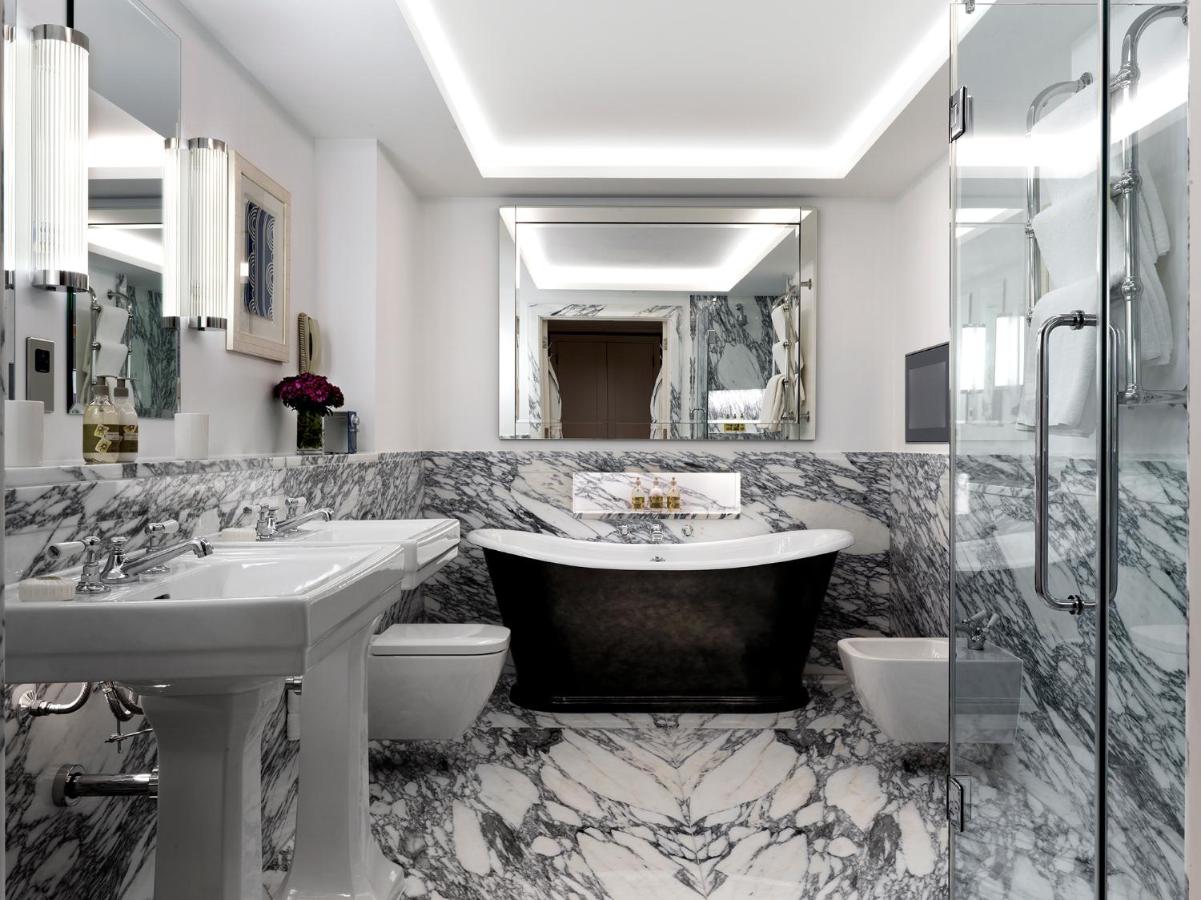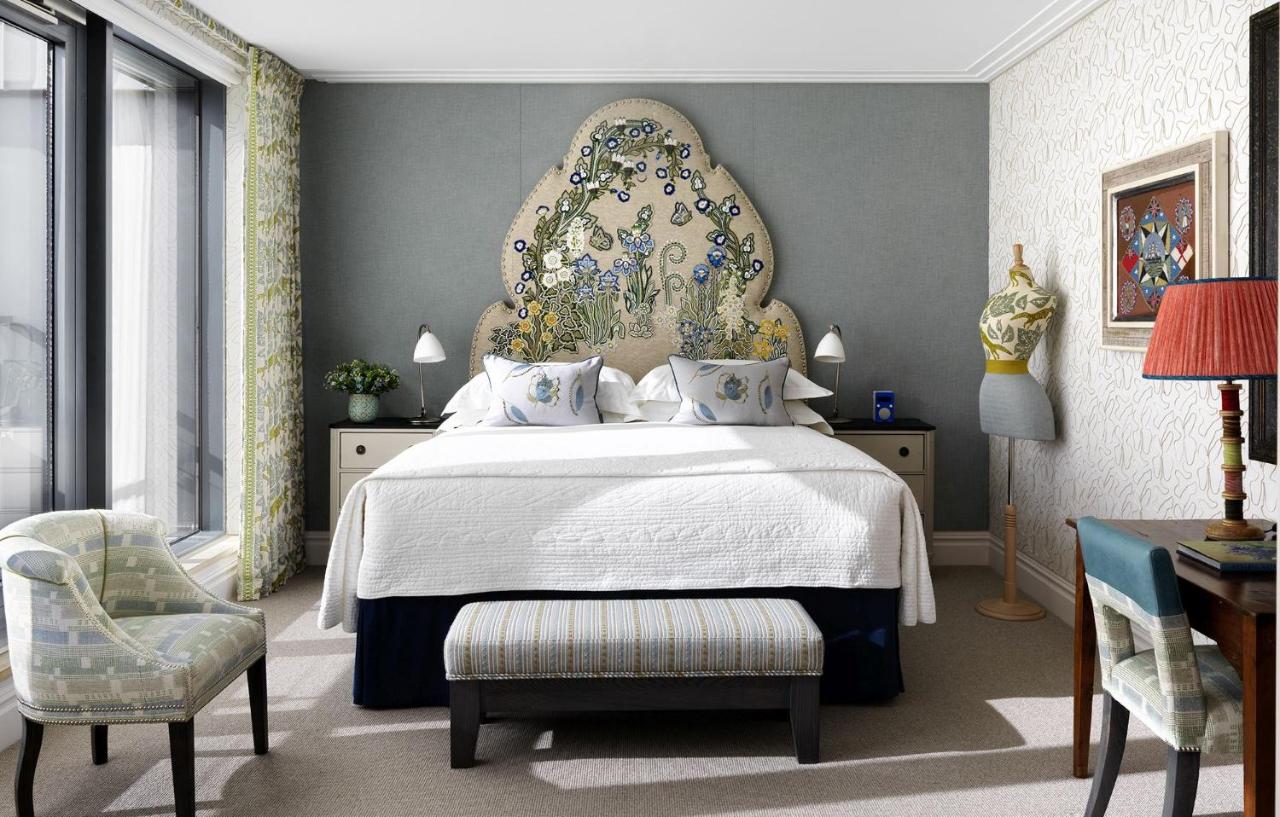 5. Hotel Café Royal
10 Air St, Soho, London W1B 4DY
From $450 per night

ETIC Hotels Green Score: 7/10
This luxury hotel in London enjoys an unrivalled setting on Regent Street where the elegance of Mayfair, energy of Soho and sophistication of St. James combine. It's where history, culture, business and the stage are just steps away. That's one reason why, for 150 years, people who make a difference have made their way through these doors. For Oscar Wilde and Muhammad Ali, Winston Churchill and David Bowie, David Chipperfield and Albert Adrià, Hotel Café Royal has always been the vibrant living room of London, the place to convene, converse and celebrate.
There is always good reason to visit London. There really is something for everyone, which is why our concierge team have curated a special selection of experiences for those looking for a way to make their visit truly unforgettable.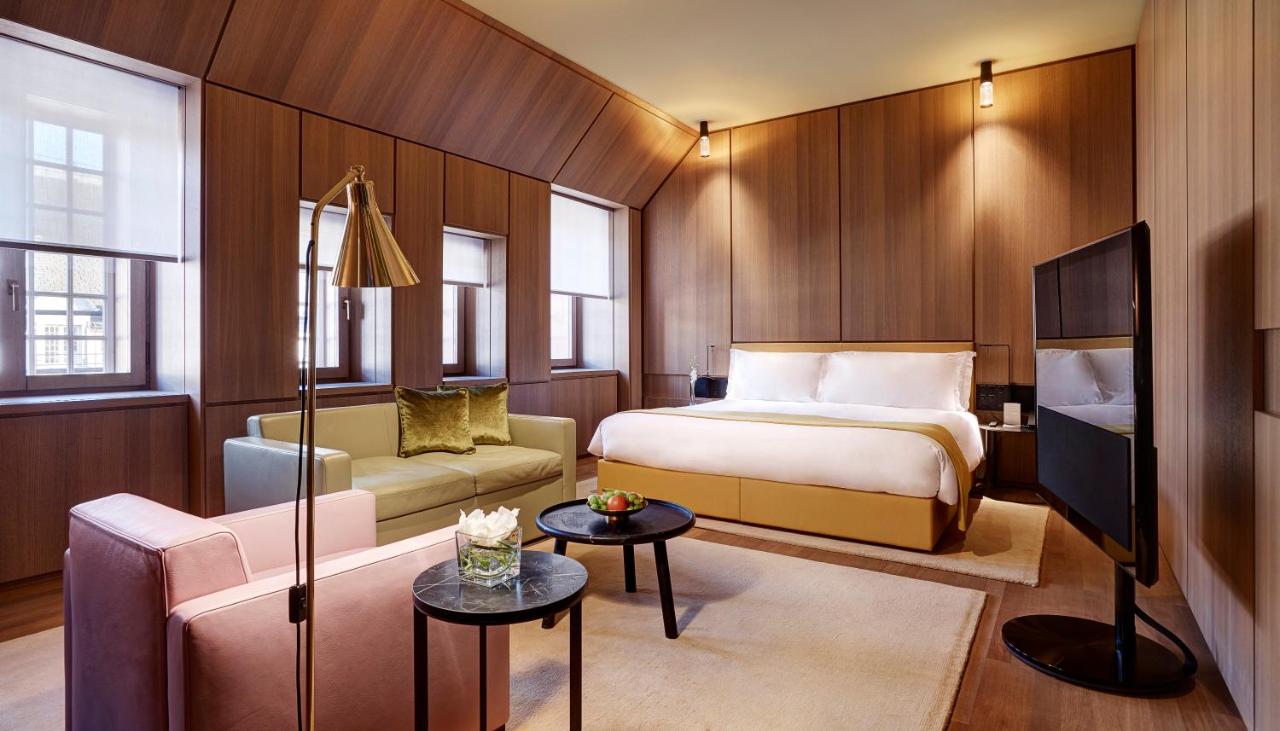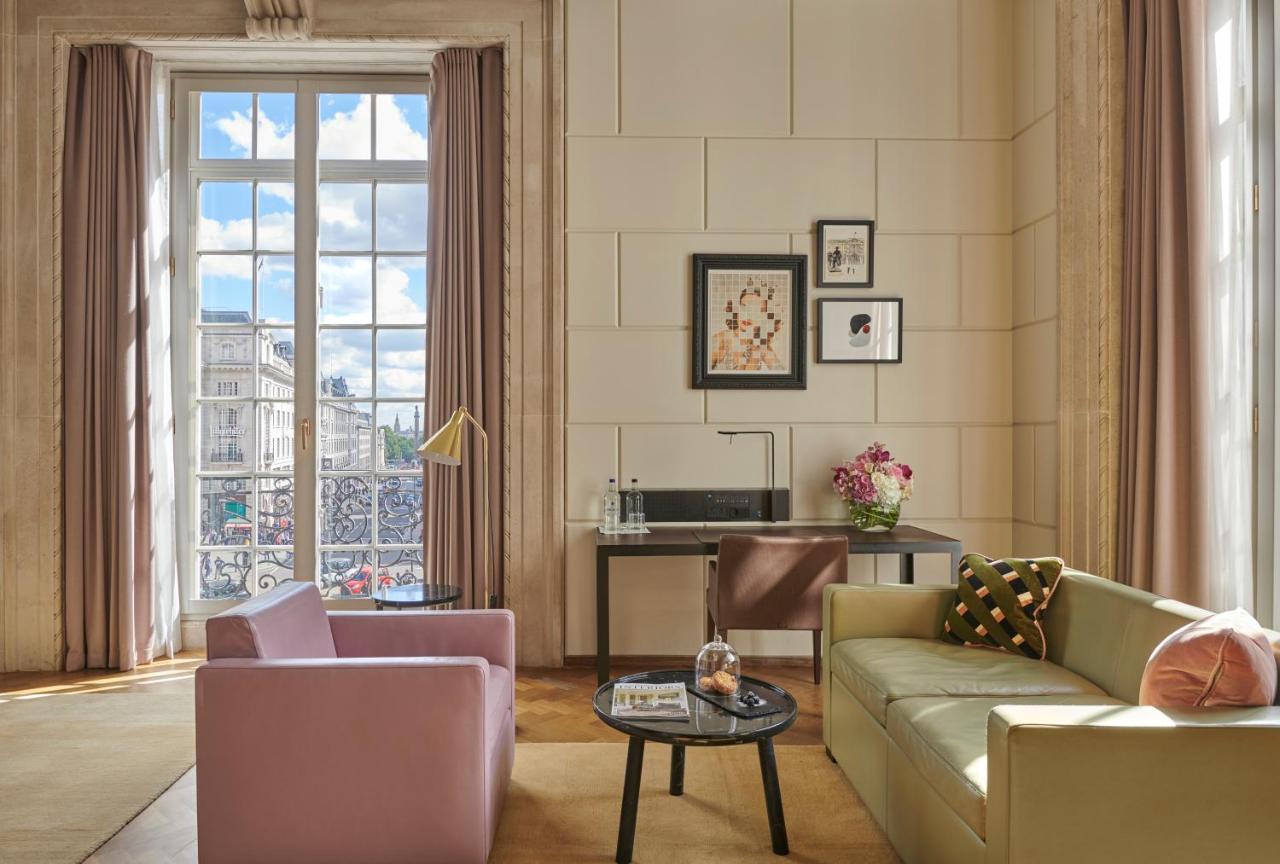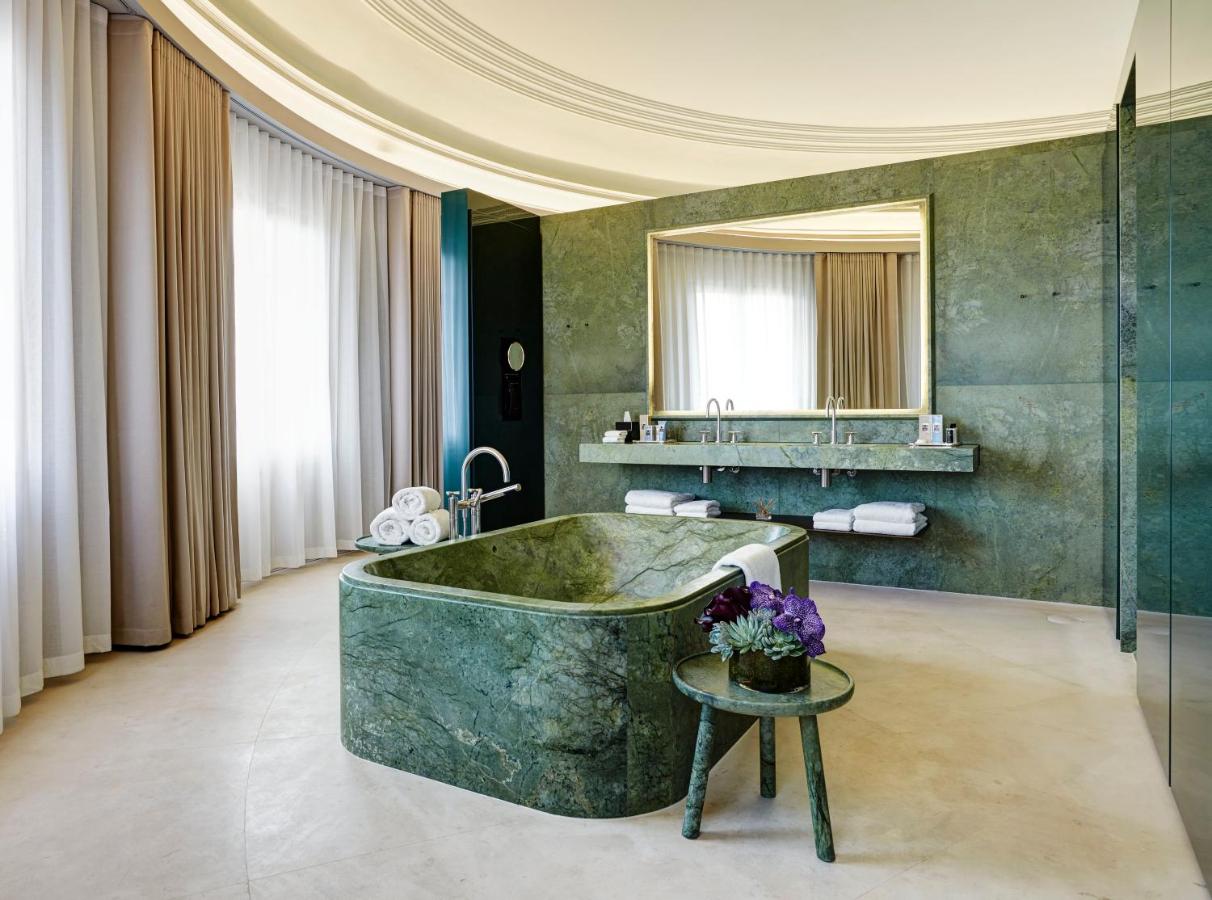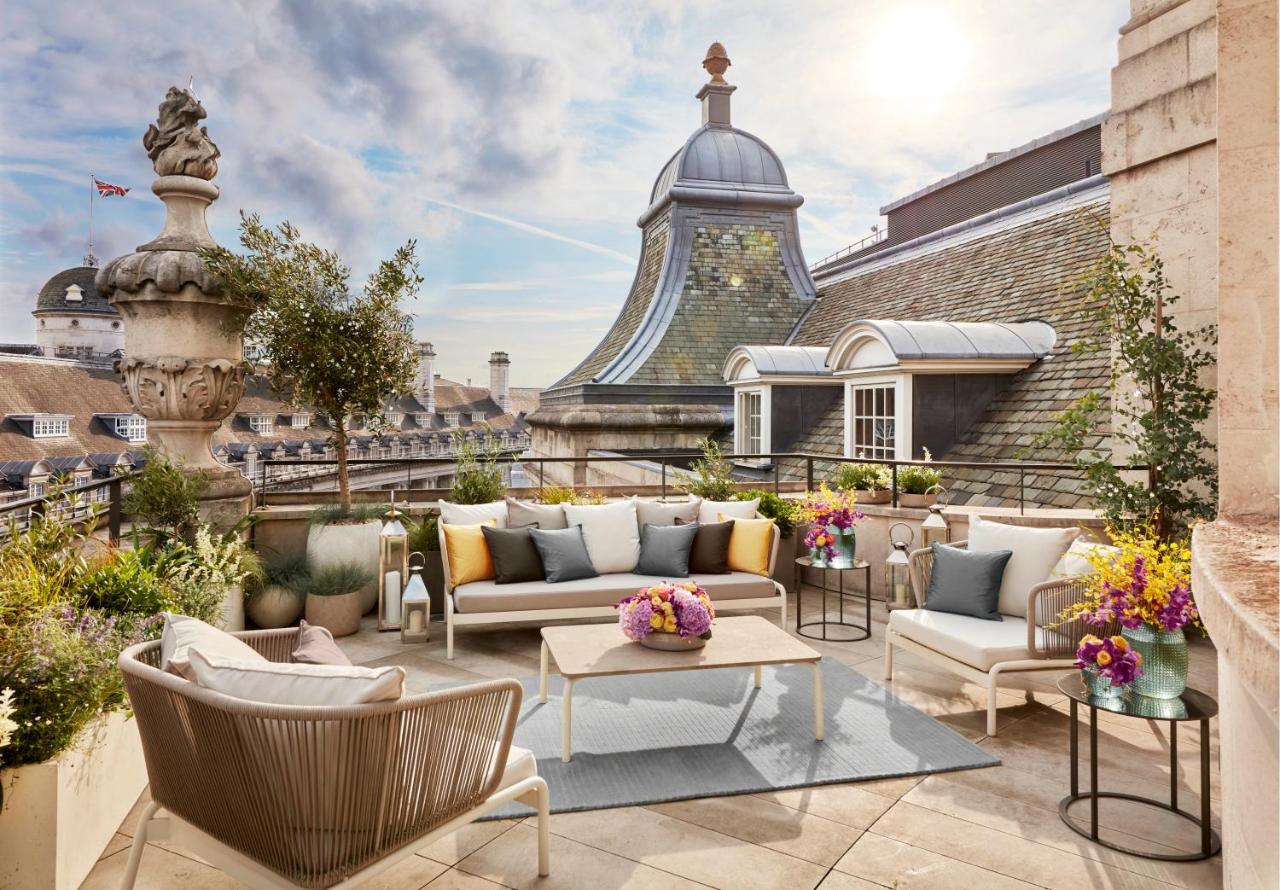 6. Dukes London
35 St James's Pl, St. James's, London SW1A 1NY
From $400 per night

ETIC Hotels Green Score: 9.5/10
Nestled in the heart of historic St. James's Mayfair, DUKES LONDON is a sophisticated, luxury hotel where you will arrive as a guest and leave as a friend.
Ever since King Henry 8th built his palace here in the 16th Century, St. James's has been the exclusive retreat of writers, musicians, politicians and royalty.
Whether you choose to stay in one of our modern or classic style bedrooms or luxurious suites, unwind in the legendary DUKES Bar, savour our Great British Restaurant, or embrace true English chic with Champagne afternoon tea, we promise you an enthusiastic team, dedicated entirely to making your time here exceptional.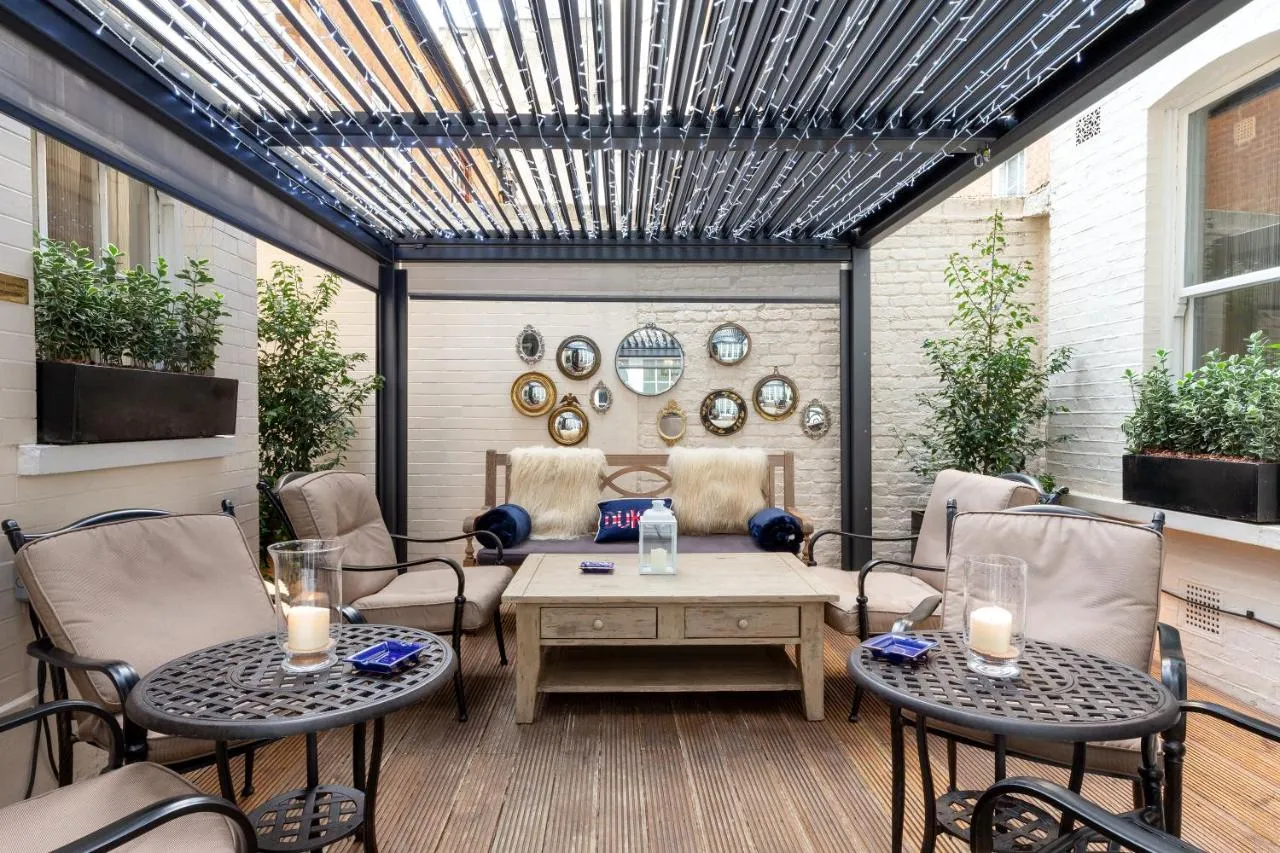 7. Rosewood London
252 High Holborn, Holborn, London WC1V 7EN
From $600 per night

ETIC Hotels Green Score: 8/10
Rosewood London is one of the finest five-star hotels in London. Blending English heritage with contemporary sophistication, the Edwardian Grade II-listed building has been sensitively renovated to create a luxury hotel with the ambiance of a stylish London residence.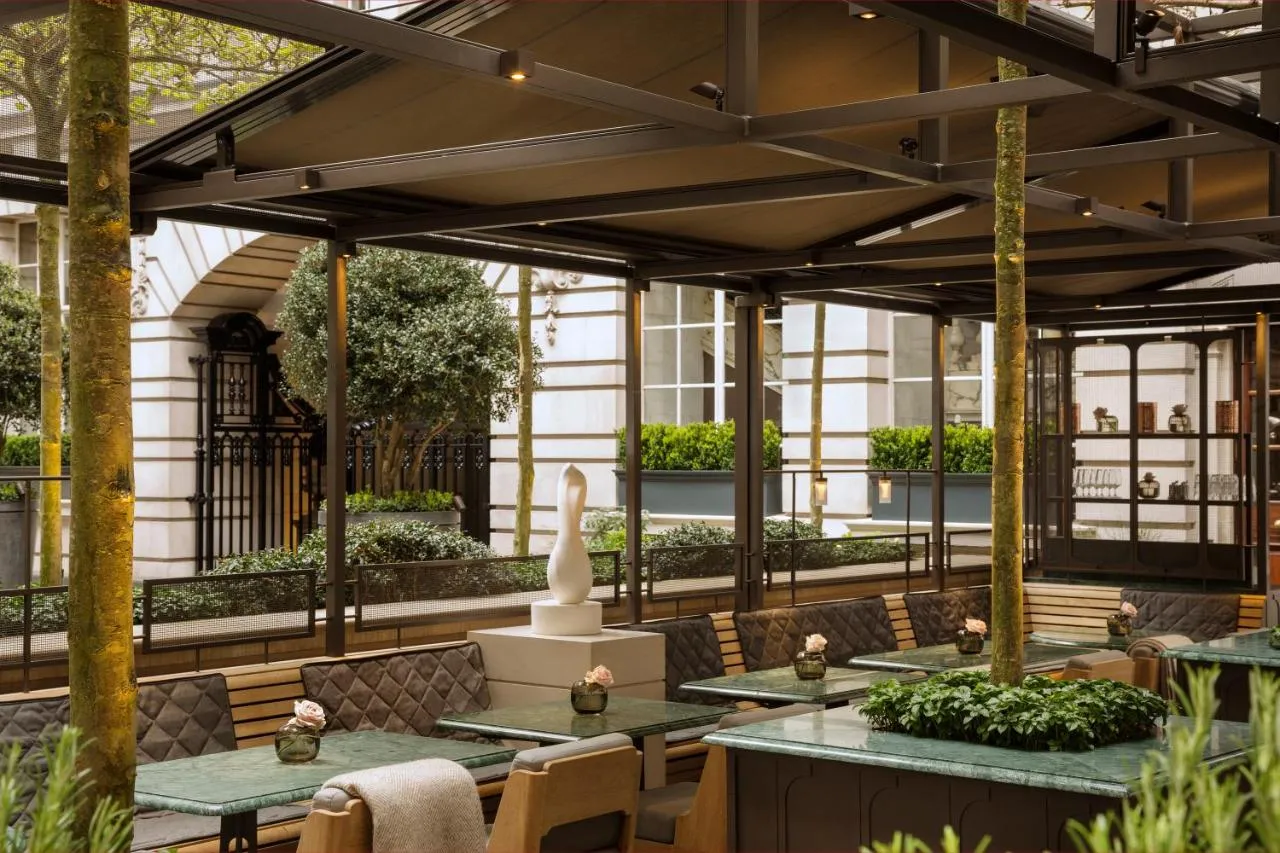 8. The Lanesborough
Hyde Park Corner, London SW1X 7TA

From $800 per night

ETIC Hotels Green Score: 8/10
Awarded No. 1 Hotel in London in the Travel + Leisure World's Best Awards, on the doorstep of Hyde Park, just a short walk from Harrods, Harvey Nichols and London's most exclusive shopping district; Sloane Street and Knightsbridge, this grand luxury mansion has undergone an inspired renovation by the famed interior designer Alberto Pinto. The hotel is home to 93 luxurious suites and bedrooms, Michelin-starred Céleste restaurant, the vibrant Library Bar and Garden Room and the magnificent Lanesborough Club & Spa.
Our beautifully appointed venues are the perfect backdrop for small celebrations including weddings, birthday parties, baby showers, proposals, engagement parties and more.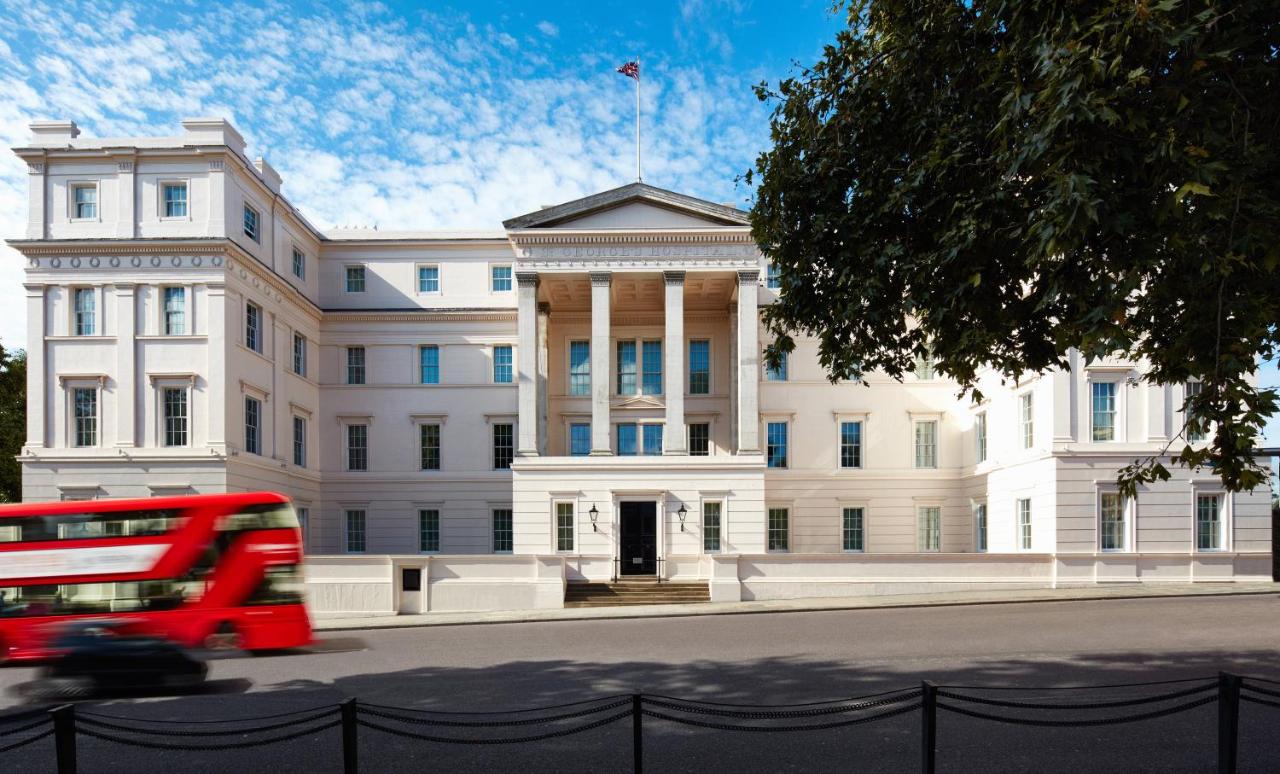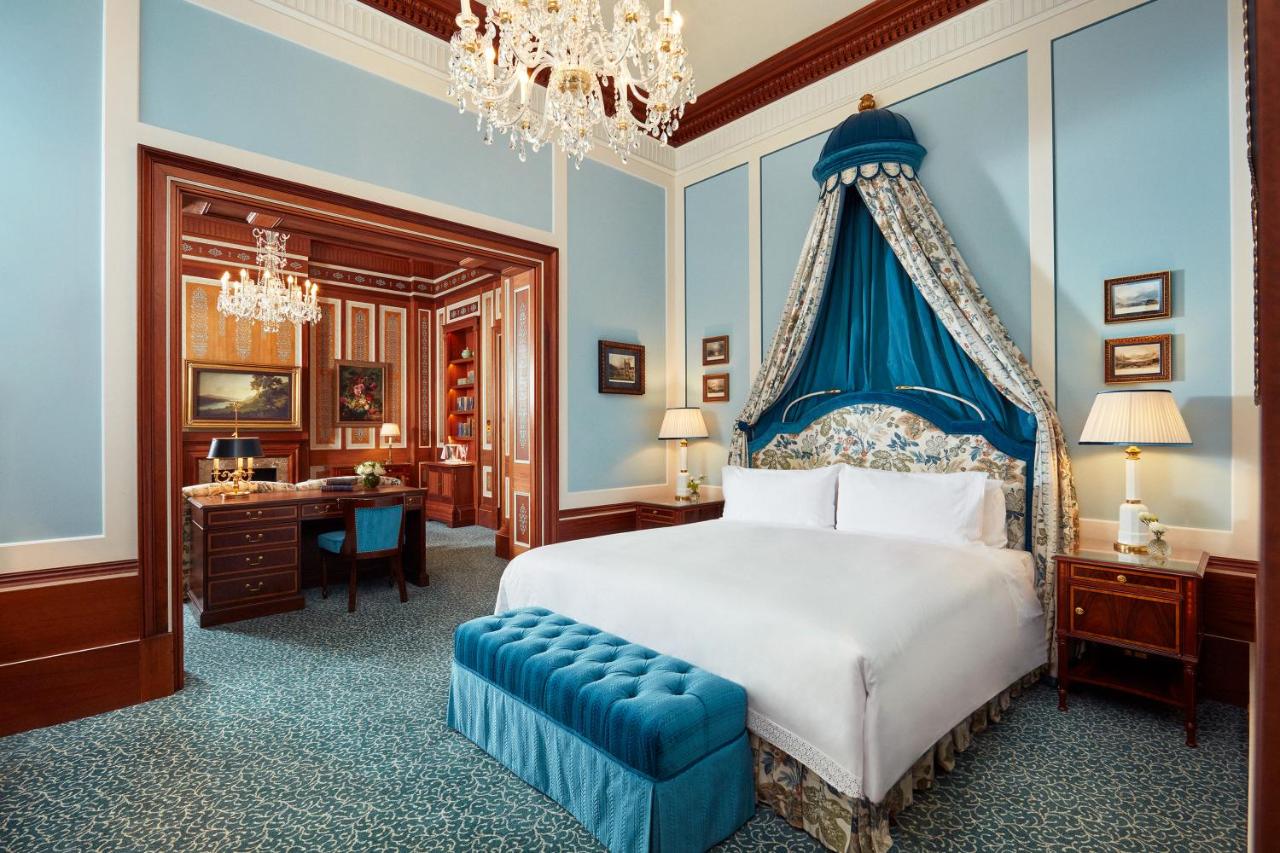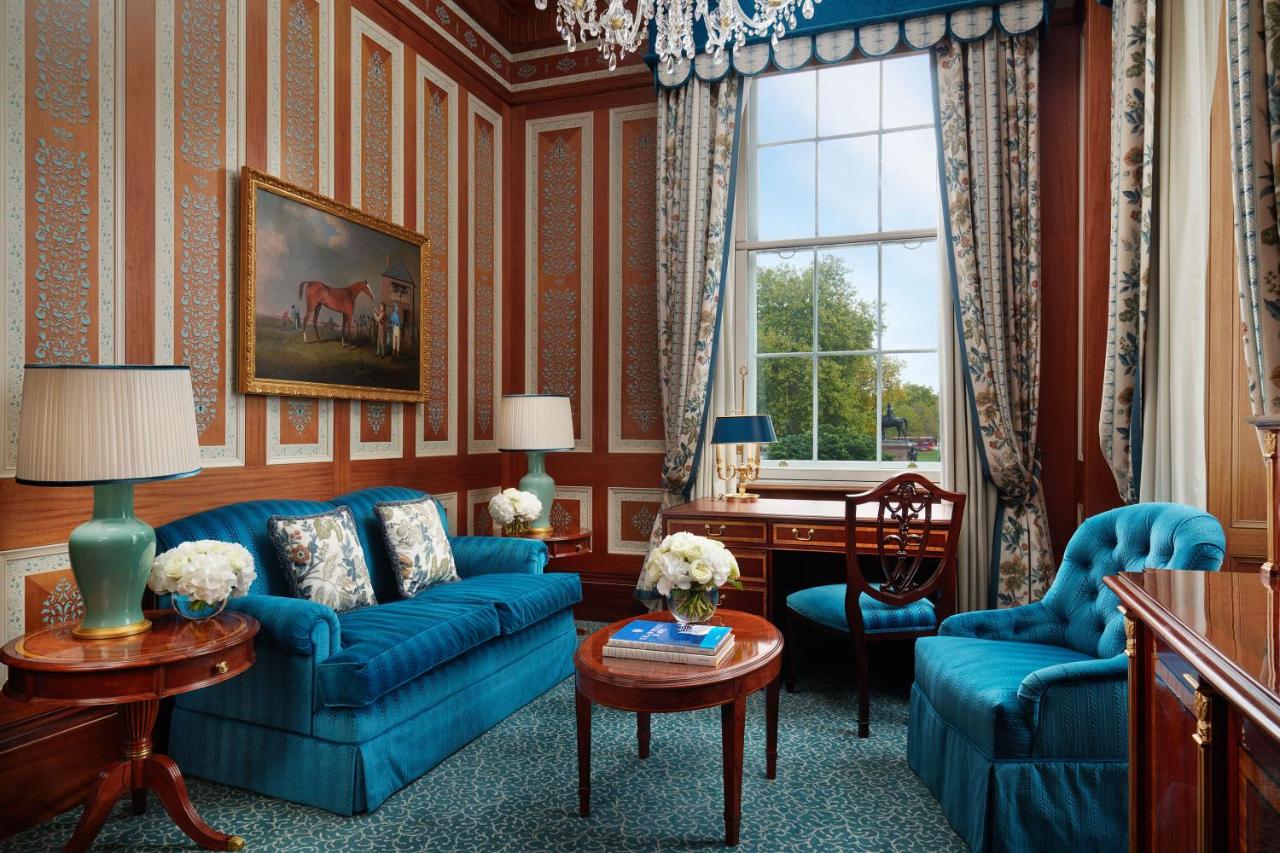 9. Kettner's
29 Romilly St, Soho, London W1D 5HP
From $300 per night

ETIC Hotels Green Score: 8/10
Originally opened in 1867 by August Kettner, rumoured chef to Napoleon III, Kettner's was one of the first French restaurants in London. Popular with historical figures and creatives throughout its history, King Edward VII is said to have courted his mistress, actress Lillie Langtry, there. The lounge and Champagne Bar have welcomed visitors including Oscar Wilde, Agatha Christie, Sir Winston Churchill, Margaret Thatcher and Bing Crosby.
Today, Kettner's comprises seven Georgian townhouses, including the Grade II-listed club space and two bars, all carefully restored with close attention to original features and details. On the three top floors are 33 bedrooms and the Grade II-listed Jacobean Suite, with its own private entrance.
The Kettner's art collection is inspired by the buildings' risqué reputation, with site-specific installations by Danny Augustine and Sara J Beazley. Works in the Champagne Bar are inspired by a series of lost murals, partly uncovered during the restoration. The murals were preserved before being recovered behind the bar walls, and after photographing the decades-old work, Beazley incorporated the imagery into silkscreen prints. In the bedrooms, the artwork mixes modern Soho with vintage and Georgian references.
10. The Beaumont
8 Balderton St, Brown Hart Gardens, Mayfair, London W1K 6TF
From $600 per night

ETIC Hotels Green Score: 7/10
A five-star luxury London hotel with 50 rooms and 22 suites and studios, The Beaumont is grand in style yet intimate and welcoming. Inspired by the great hotels of the 1920s, it occupies a fine Art Deco building on a quiet garden square, close to the boutiques, galleries and museums of Mayfair, St James's and the West End.
The Beaumont's glamorous Colony Grill Room has established itself as a firm favourite on the London dining scene, while the Magritte Bar, the hotel's 'American bar' serves classic cocktails and stylish snacks. Guests also enjoy exclusive access to the Cub Room, plus a refined spa, gymnasium and salon, while the Lotos Room offers a wide range of facilities for private events.
Opened in 2014, The Beaumont is privately-owned and independently-run.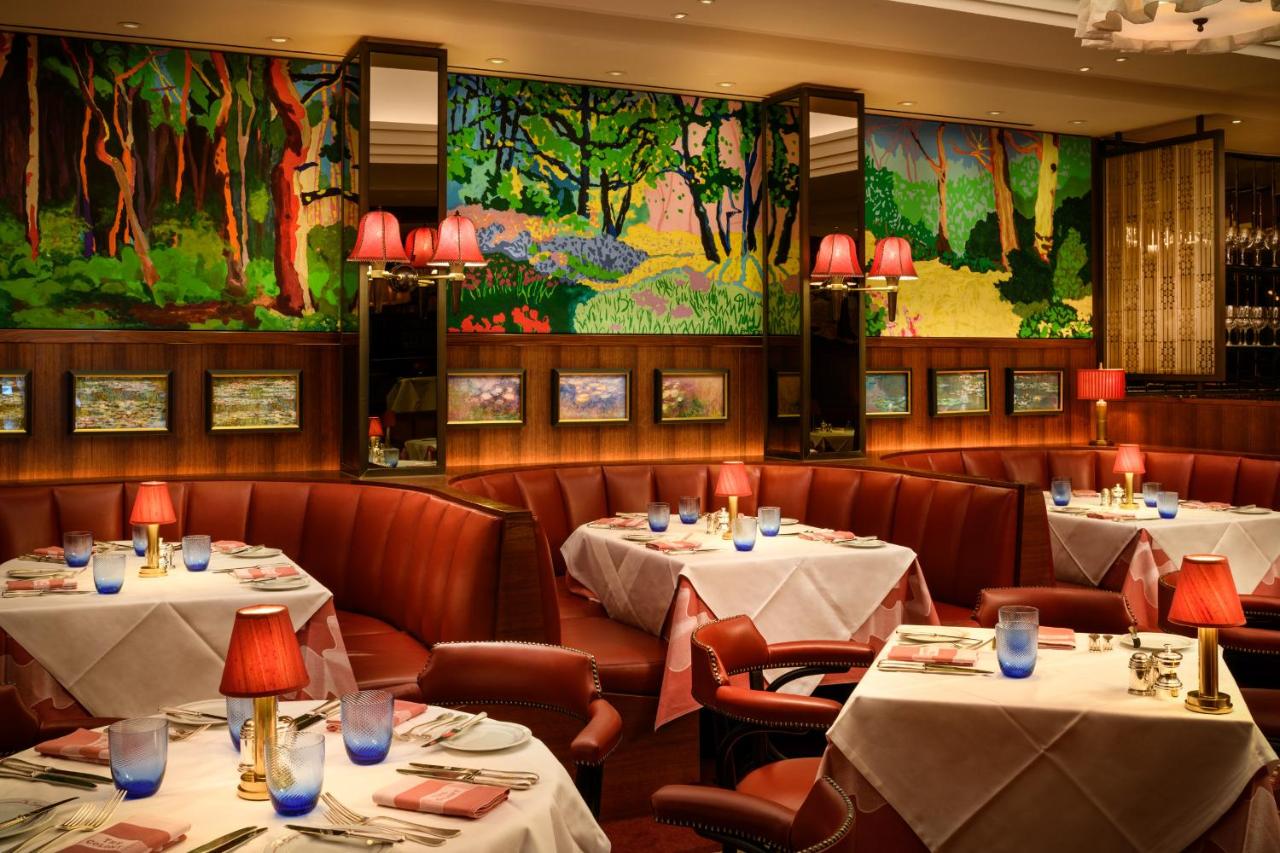 11. The Savoy Hotel
Strand, London WC2R 0EZ
From $600 per night

ETIC Hotels Green Score: 7/10
With many offering stunning views across the River Thames and of London's most significant landmarks, The Savoy's 267 luxury guest rooms and suites provide a quintessentially British setting from which to make the most of the hotel's exceptional location.
Solas, an exceptional al fresco dining experience, is now available to book at The Savoy. For the first time in The Savoy's history, Savoy Court is transformed into an exclusive short-season 'pop-up'. This opening marks The Savoy and Bowmore Islay Single Malt Scotch Whisky's new collaboration.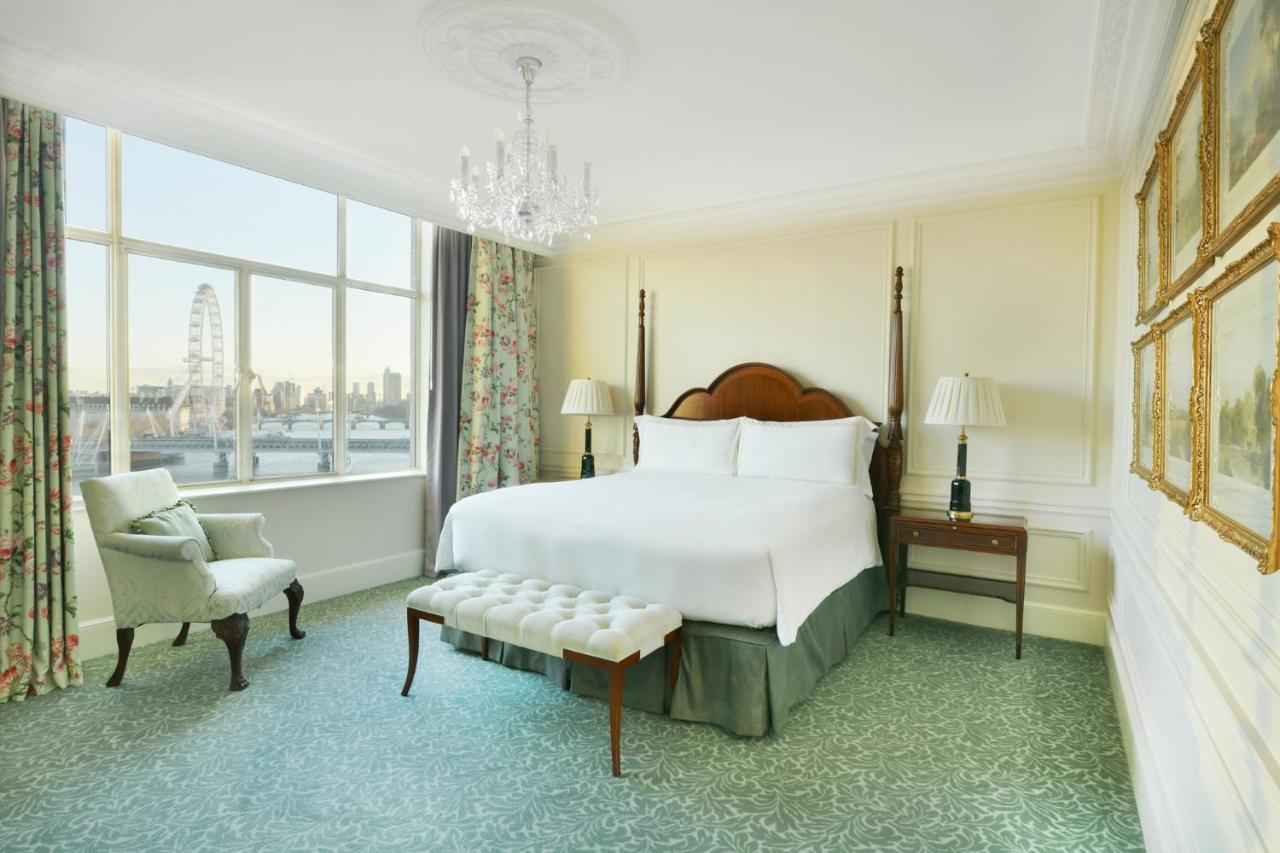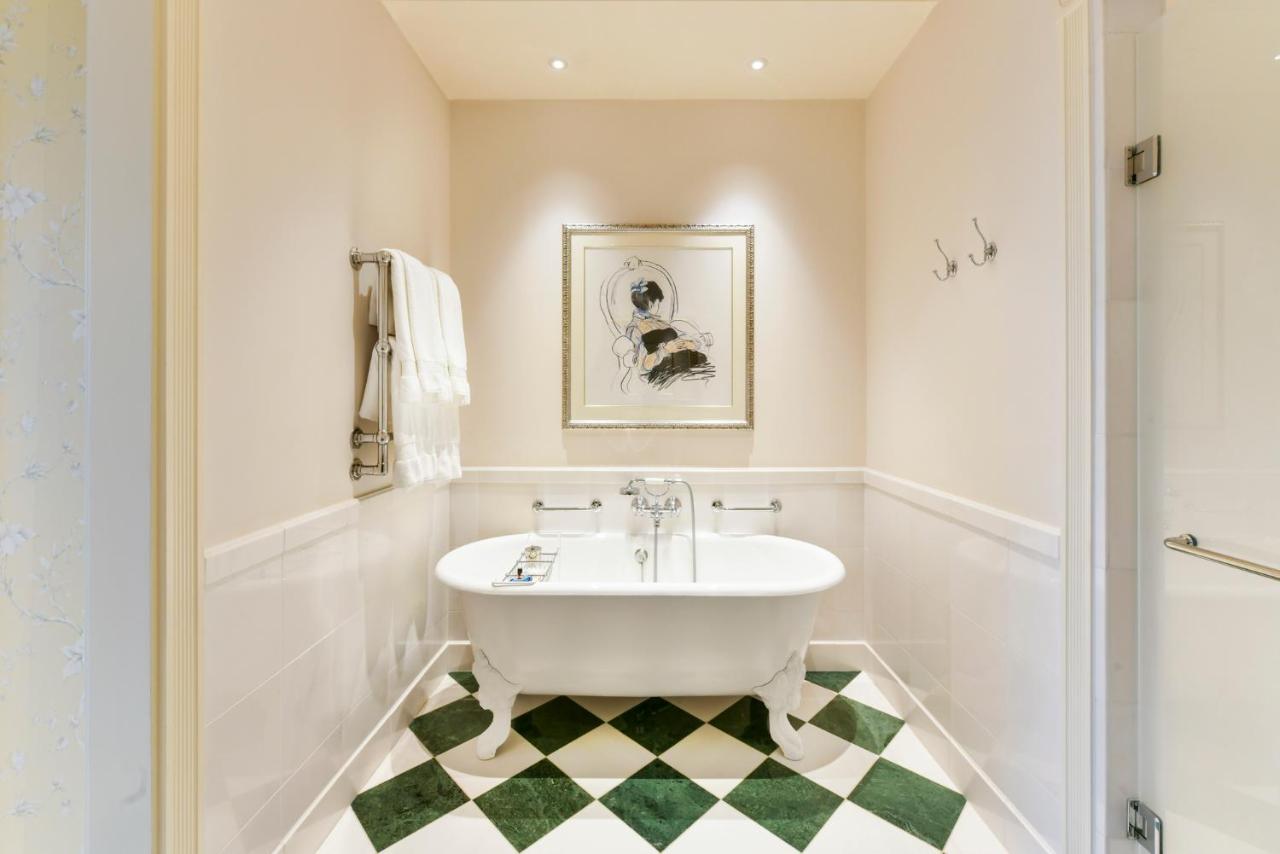 12. The Stafford London
16-18 St James's Pl, St. James's, London SW1A 1NJ
From $600 per night

ETIC Hotels Green Score: 7/10
Tucked away in the heart of historic St James's, Mayfair, and just minutes from London's iconic landmarks and vibrant West End, The Stafford London is one of the finest luxury hotels in the Capital.
Our stylish rooms and suites are guaranteed to help you relax. Choose from three individual buildings, all with their own unique characteristics, located at one of London's most prestigious addresses.
Discover our award-winning restaurant, The Game Bird. A place to eat, drink and socialise, with the focus on modern, British comfort cooking executed with style and panache. Relax in the renowned American Bar, where cocktails take you on a journey through America's history, and the menu boasts exciting Mediterranean-inspired dishes.