The 12 Most Sustainable Hotels in New Zealand
For an Ethical and Sustainable Stay in New Zealand.
A Sustainability Ranking in partnership with ETIC Hotels
You're planning a trip to New Zealand and you're trying to be as ethical and sustainable as possible?
niood lists you the 12 most sustainable hotels in New Zealand:
1. Hapuku Lodge & Tree Houses
Kaikōura, New Zealand
From $600 per night

ETIC Hotels Green Score: 9.5/10
What makes Hapuku Lodge & Tree sustainable?
We recognise that guests to Hapuku Lodge + Tree Houses may travel great distances to experience the spectacular scenery and maritime activities of Kaikoura. Our aim is to nurture this unique environment, restoring it through planting native trees, re-introducing native birds, and being sustainable in our operations.
Beyond tree planting, our eco-efforts include:
We are sourcing over 75% of our ingredients and products from local farmers and purveyors.
The kitchen garden is completely organic, growing seasonal vegetables and herbs.
Our aim is to reduce, recycle and compost with a goal of becoming a zero-waste community.
Timber used in construction and interiors are responsibly sourced or recycled and salvaged timbers.
Our Tree Houses have small private fireplaces that are some of the most efficient fireplaces in the world.
All rooms have significant insulation and double glazing.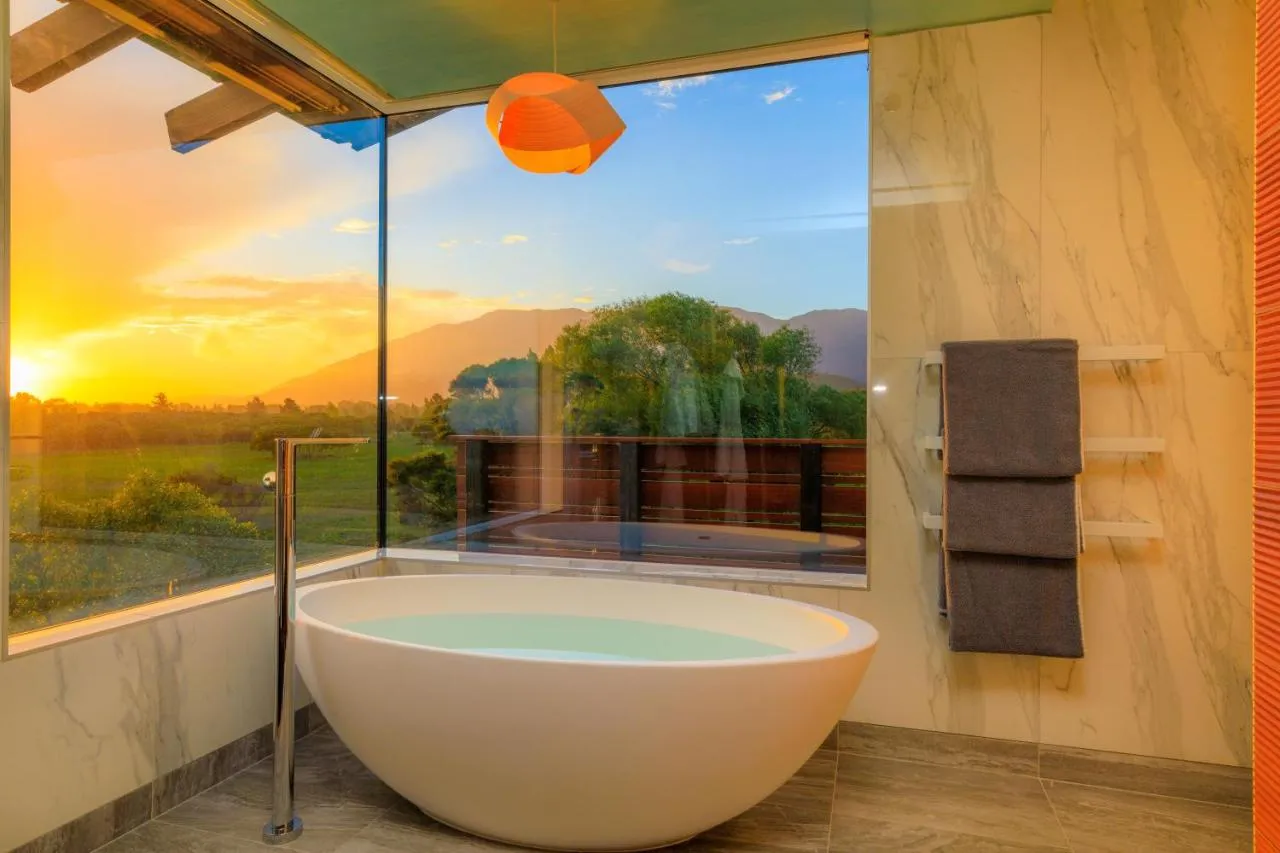 2. Eichardt's Private Hotel
Queenstown, New Zealand
From $900 per night

ETIC Hotels Green Score: 9.5/10
What makes Eichardt's Private Hotel sustainable?
Our residence in Queenstown is a lasting legacy, a testament to the times from which we grew and flourished. As a company at the forefront of contemporary luxury and with a privileged position in the city, surrounded by incredible, natural beauty, we are committed to ensuring sustainable practices throughout our operations. Both Eichardt's Private Hotel and Pacific Jemm by Eichardt's hold Qualmark Gold Sustainable Tourism Business Awards from New Zealand Tourism's official quality assurance organisation.
These awards recognise our dedication to sustainable tourism business while delivering exceptional customer experiences. The Gold Sustainable Tourism Business Award also identifies us as a leader in making the New Zealand tourism industry a world-class sustainable visitor destination.
We are committed to ensuring sustainability and conservation is at the forefront of our practices, with particular consideration given to the positive contribution we can make to Queenstown's incredible environment. All produce used at our restaurants is locally sourced to help reduce our carbon footprint, including Cardrona Merino, Te Mana Lamb and pork belly from Havoc Pork Farm. Our team regularly forage for watercress, elderflowers, elderberries, walnuts and chestnuts in the Otago region and a large portion of our vegetables come from local farmers. We have also implemented a range of recycling systems to reduce our waste impact and employ reusable measures wherever possible throughout our businesses.
3. Mahu Whenua
Wanaka, New Zealand
From $1,300 per night

ETIC Hotels Green Score: 9.5/10
What makes Mahu Whenua sustainable?
Although easily accessible Mahu Whenua still manages to exude total privacy and seclusion. It's as if it's your own personal national park with a sprawling 136 000 acres (55 thousand hectares) of sustainable land made up of lush green valleys , forests and towering mountains covered with acres of native forest which is constantly being regenerated. Honestly this eco sanctuary boasts some of the most dramatic natural alpine scenery you'll ever see.
Horse riding allows you to explore the miles of custom-made trails through dappled woodland and meandering rivers. Or for the more curious, their informative four-wheel drive excursion takes you into the heartland of the property, where you will soak up the history of this iconic place, learning stories of the early settlers and prospectors and take a first-hand glimpse at the largest private conservation undertaking in New Zealand's history.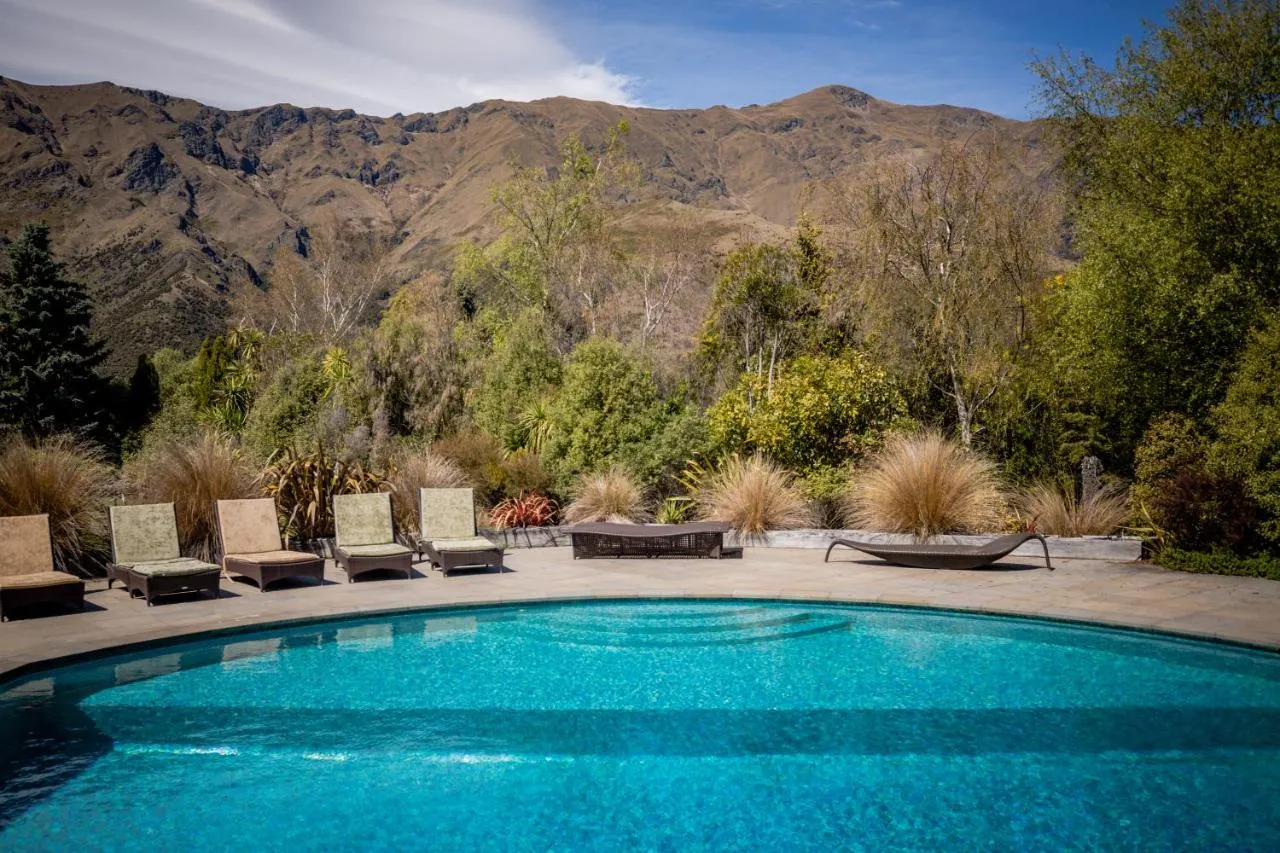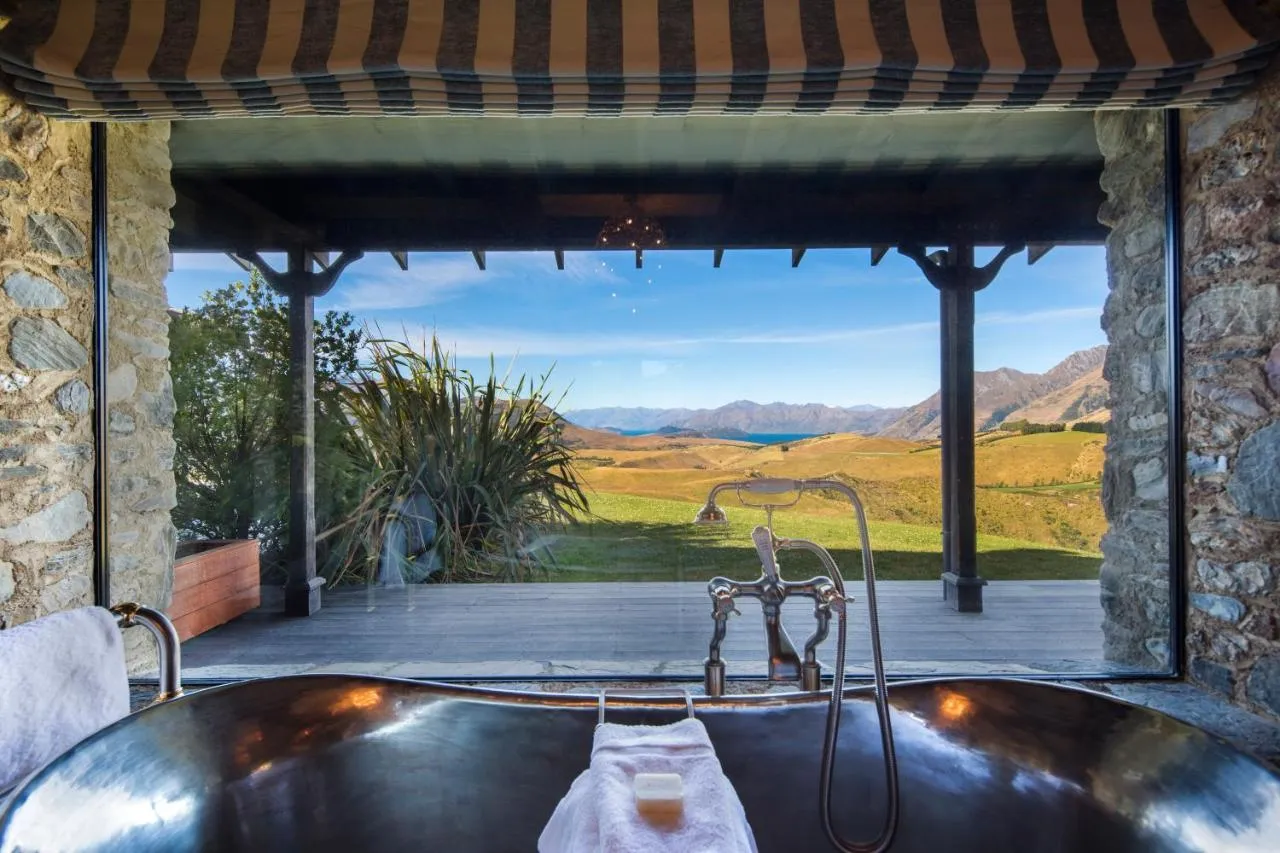 4. Split Apple Retreat
Kaiteriteri, New Zealand
From $1,300 per night

ETIC Hotels Green Score: 9.5/10
What makes Split Apple Retreat sustainable?
For every confirmed reservation Split Apple Retreat donates to the Abel Tasman Tree Collective. This local Non Profit Organization assists the long-term sustainability of the Abel Tasman ecosystem via tree planting project on protected land. Every $5 plants a tree and every $10 plants and maintains a tree for five years within or around the Abel Tasman National Park. Should you wish to add further to the Abel Tasman ecosystem we would welcome your donation. Your support is greatly appreciated by the entire ecosystem of Te Tau Ihu (Top of the South Island), Aotearoa (New Zealand).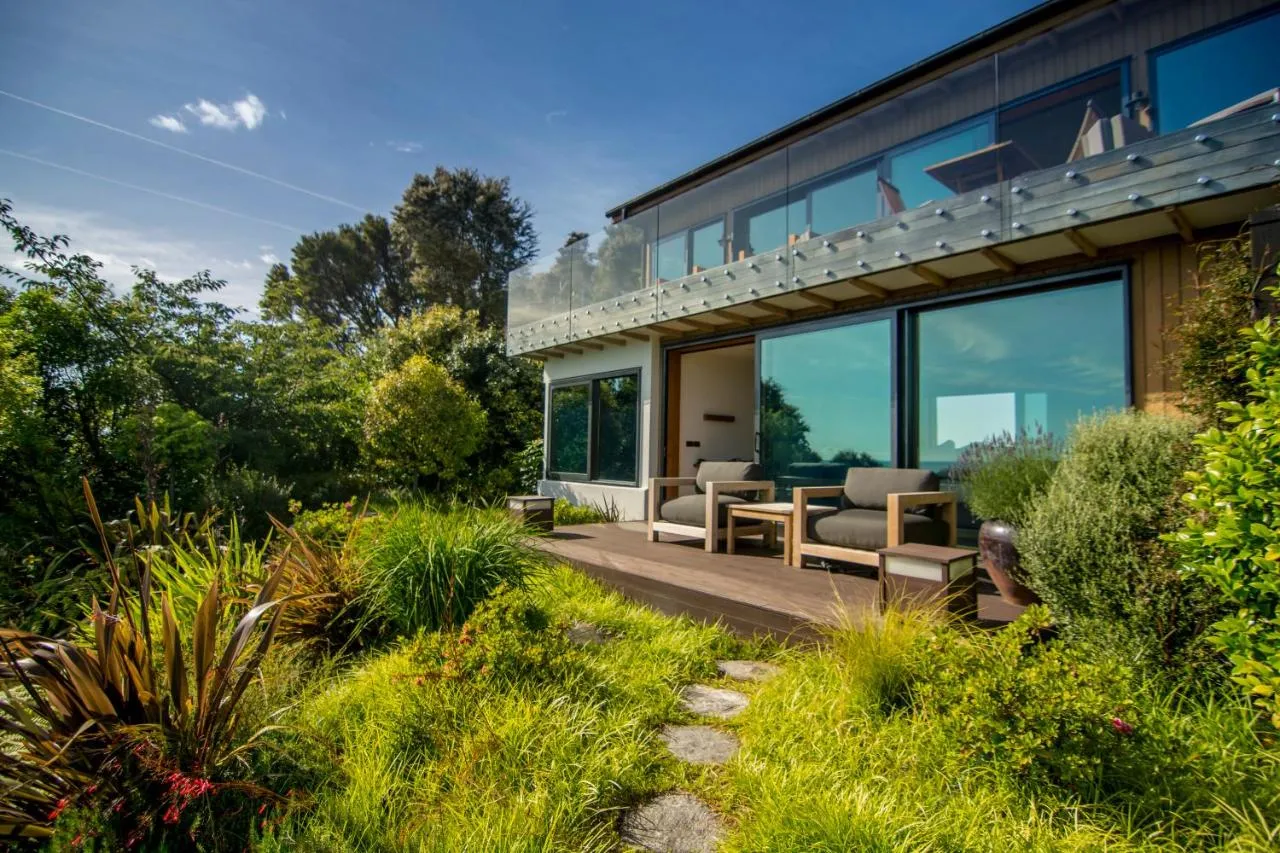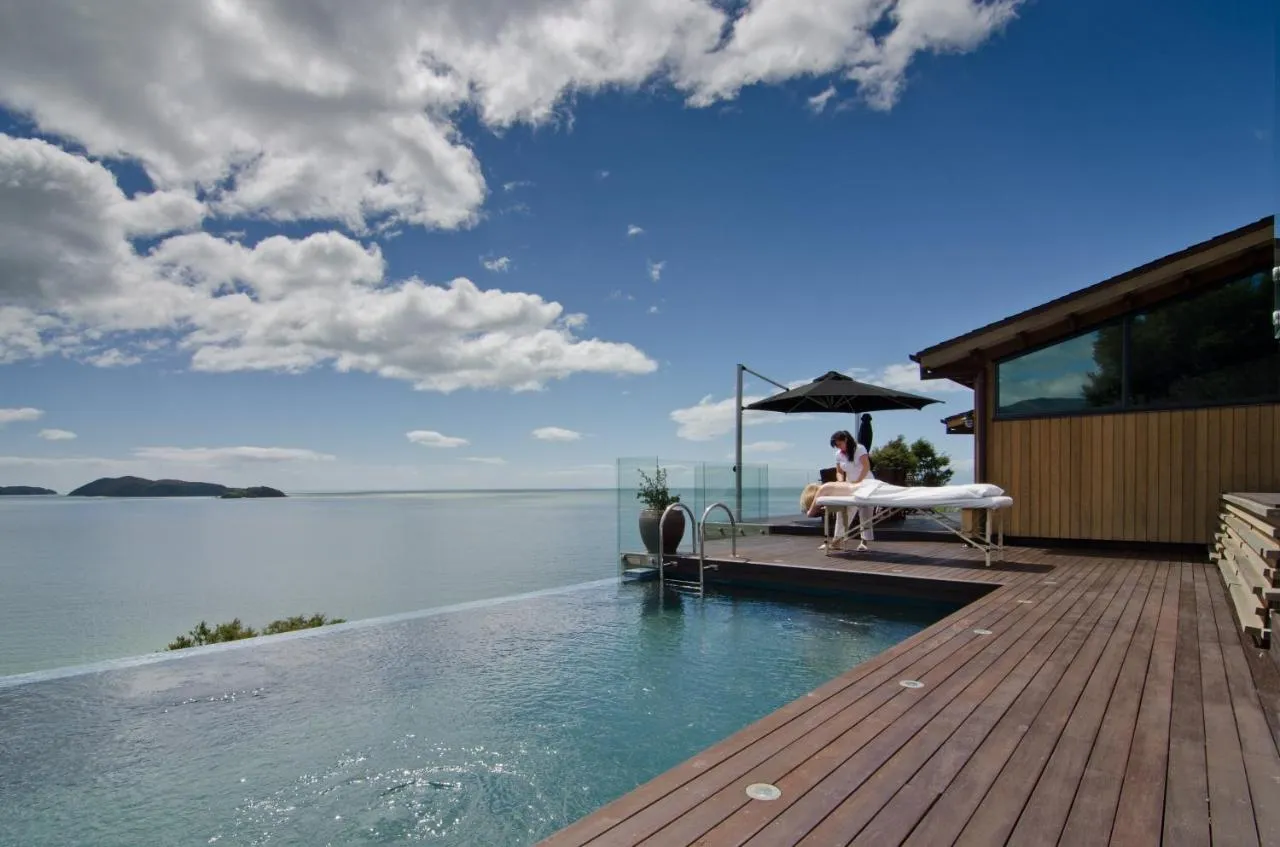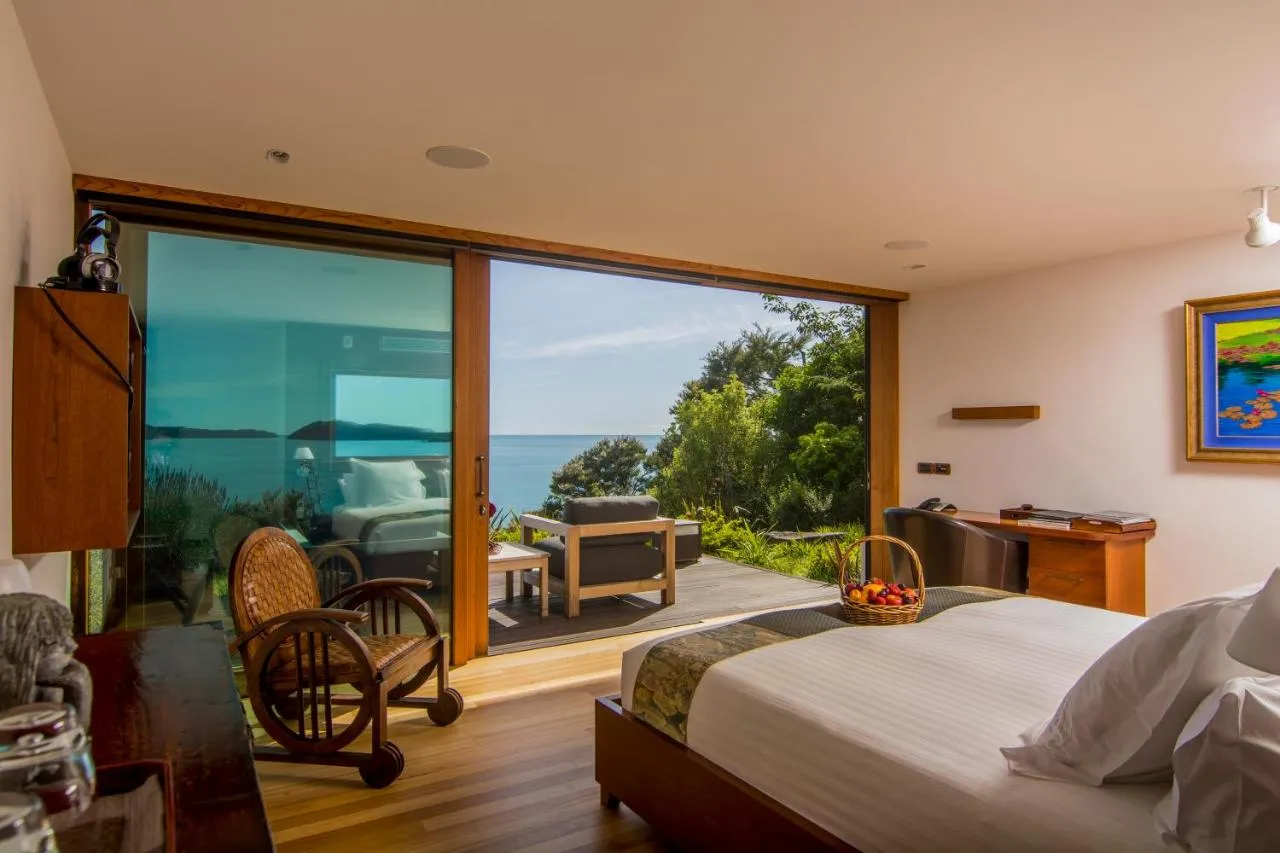 5. Kimi Ora Eco Resort
Kaiteriteri, New Zealand
From $130 per night

ETIC Hotels Green Score: 9.5/10
What makes Kimi Ora Eco Resort sustainable?
For every room sold $1 goes towards the Abel Tasman Tree Collective. With the increase in awareness of climate change, our carbon footprint and local impacts that global tourism is having on communities and the environment, visitors are increasingly looking for ways in which they can enjoy a location and put something back. What better way to do this than to fund the planting of native trees, which produce oxygen, absorb carbon dioxide, sustain ecosystems and beautify the area. The restoration of native ecosystems also provides jobs for nurseries, coordinators, maintenance contractors and volunteer opportunities for the community.
95% of light bulbs are energy efficient
We encourage guests to turn off lights
Solar water heating
Efficient heat pumps
Spa and indoor pool are covered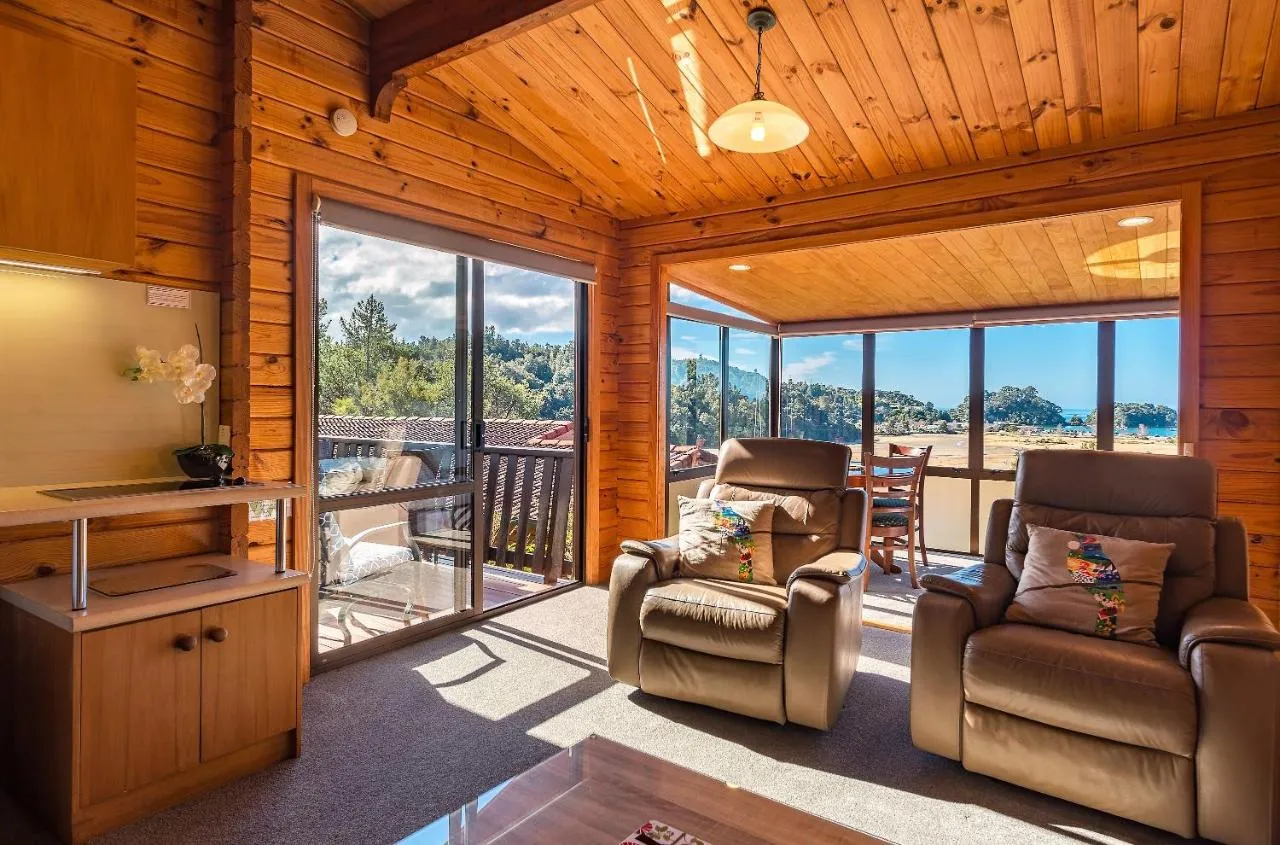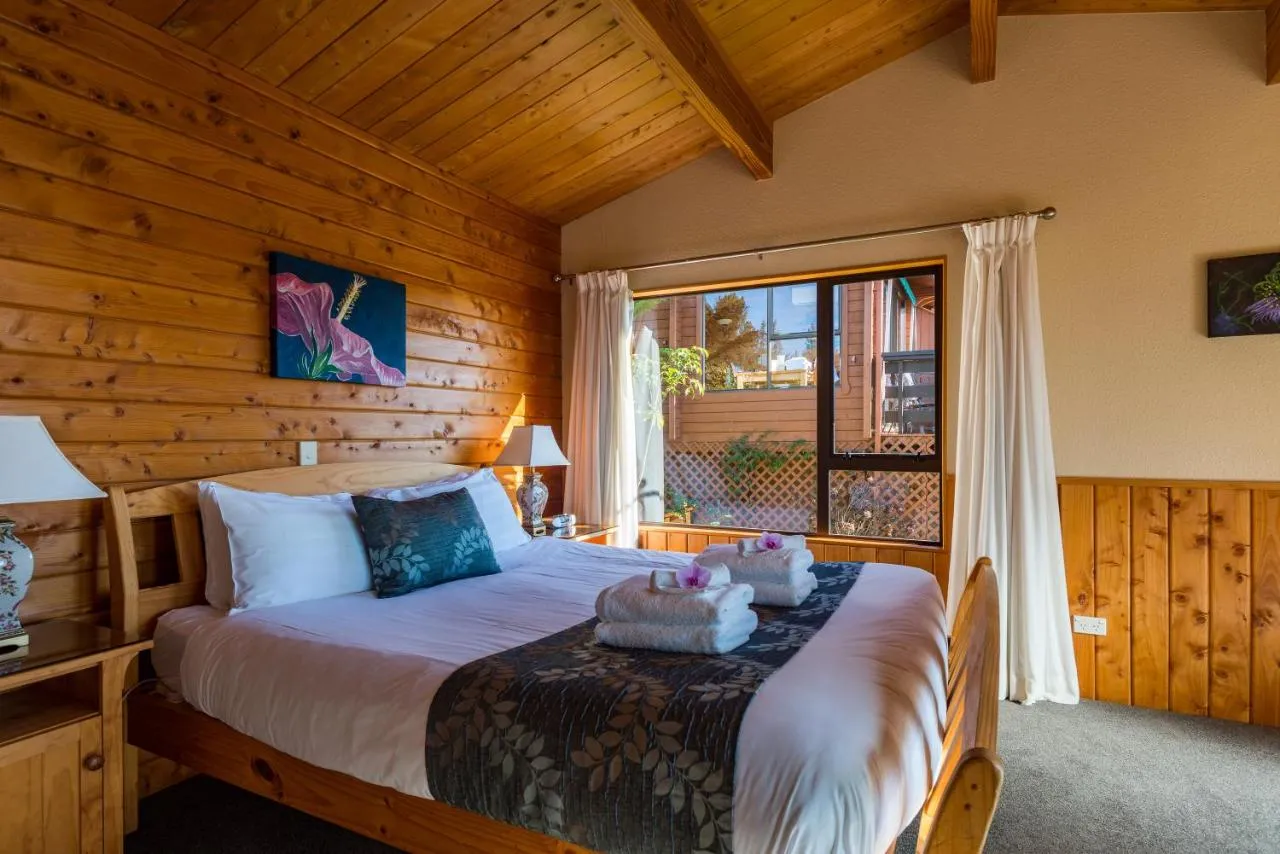 6. Lochmara Lodge
Lochmara Bay, Queen Charlotte Sound, Picton 7250, New Zealand
From $100 per night

ETIC Hotels Green Score: 9.5/10
What makes Lochmara Lodge sustainable?
Environmental conservation: We have established breeding programmes for endangered native kakariki and gecko and support local bird and plant life through nesting boxes, native bush regeneration planting, wilding pine and weed eradication, and predator control. We also have a rehabilitation centre for injured wildlife.
Environmental education: Guests are encouraged to learn about local flora and fauna through information panels on our ecotour and to become involved in our day-to-day environmental practices. School groups also visit as part of our school education programmes and we are involved in local community initiatives for environmental conservation.
Waste minimisation: We minimise waste through careful purchasing of low-waste items (e.g. bulk packaging, re-usable materials). Waste oil is recycled for biofuel.
Composting: All food scraps are fed to the friendly kunikuni pigs who are very happy to eat all the leftovers from the kitchen. Cardboard is used in the gardens to minimize weeds.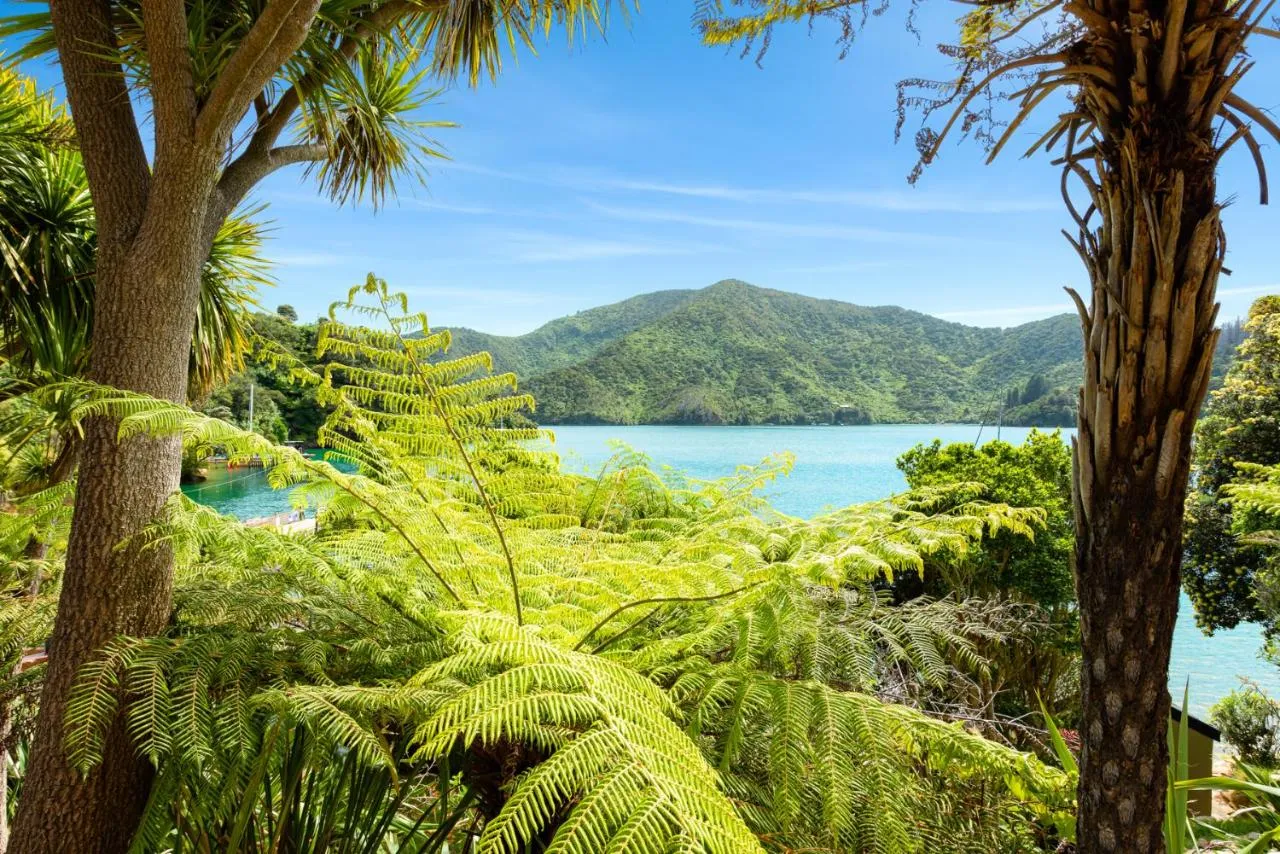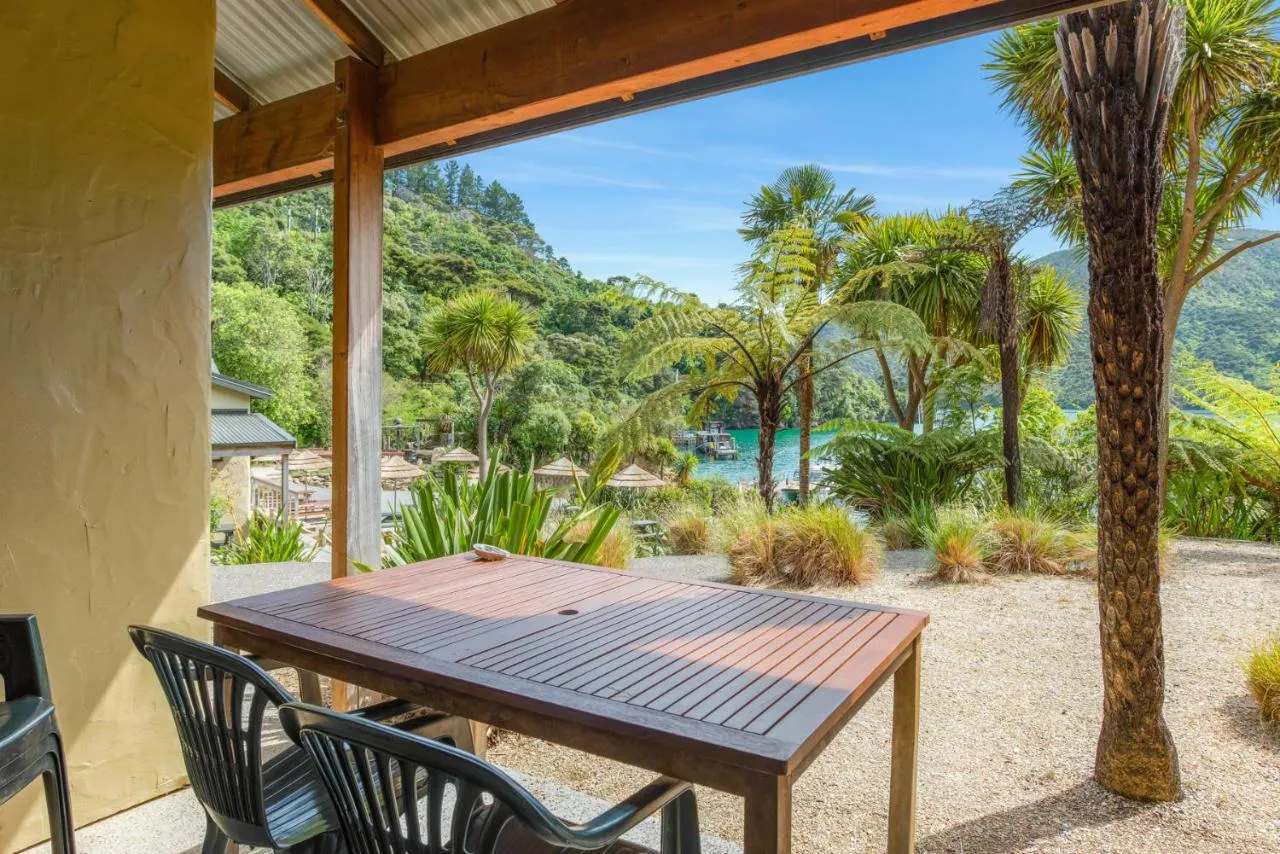 7. Catlins Mohua Park
Tawanui, New Zealand
From $100 per night

ETIC Hotels Green Score: 9.5/10
What makes Catlins Mohua Park sustainable?
It is our plan to work towards a zero-waste property. We have eliminated the use of plastic bags in our cottages for rubbish bins and food waste bins. Instead of plastic use, we will wash containers at each clean.
All goods purchased for Mohua Park are being purchased as bulk items. We are providing our own containers for this to eliminate plastic bag use from primary industry goods.
We encourage our guests in the safe disposal of their waste, and active recycling of waste from the cottages.
All cottages are equipped with 2 large recycling bins for glass or paper.
Food waste bins are also provided.
All rubbish is sorted on the property, then taken to the Recycling Centre in Balclutha for disposal.
Food waste is composted and reused in the property gardens or used in our worm farm.
Green Waste is collected where possible and composted or is left to sit in its natural state in the bush, as per QE11 Covenant agreement for Mohua Park.
Organic/Natural solutions have been used for capture of wasps during the summer months. Wasps can occasionally be bothersome for guests so a sealed container using a combination of water/honey or jam is used to trap them.
8. Awaroa Lodge
Awaroa Bay, New Zealand
From $100 per night

ETIC Hotels Green Score: 9.5/10
What makes Awaroa Lodge sustainable?
Project Janszoon is a privately funded trust working with the Department of Conservation, the Abel Tasman Birdsong Trust, the community and local iwi to restore the ecology of the Abel Tasman National Park over a 30-year time frame.
The trust aims to reverse the trend of ecological decline in the park by reducing predator numbers and weeds, restoring ecosystems, and re-introducing native birds, animals and plants into a thriving park environment.
Project Janszoon was launched in 2012 and will complete its work on the 100-year anniversary of the establishment of the park and 400-year anniversary of Abel Tasman's "discovery" of New Zealand in 2042.
9. Minaret Station Alpine Lodge
Wanaka, New Zealand
From $1,800 per night

ETIC Hotels Green Score: 9.5/10
What makes Minaret Station Alpine Lodge sustainable?
The Alpine Lodge is set in a stunning glacial valley. The lodge operates predominantly using hydro electricity generated from a waterfall near the main lodge. All water to the Alpine Lodge originates from the station's healthy annual rainfall and snowmelt. The drinking water available in the chalet's is drawn directly from the snow and rain-fed waterfall behind the Alpine Lodge and is 100% pristine, New Zealand water. On Minaret Station we carry out an extensive trapping program to stop predators such as stoats, from taking the eggs of nesting native birds.
For The Better Good is a New Zealand based company providing sustainable single use bottle options made from plant based materials, New Zealand pure spring water, and compostable starch based labels opposed to single use plastic opttibles. By partnering with Yeti each of our guides is able to utilise these durable products #builtforthewild in the field to better accommodate our guests with a premium yet sustainable alternative.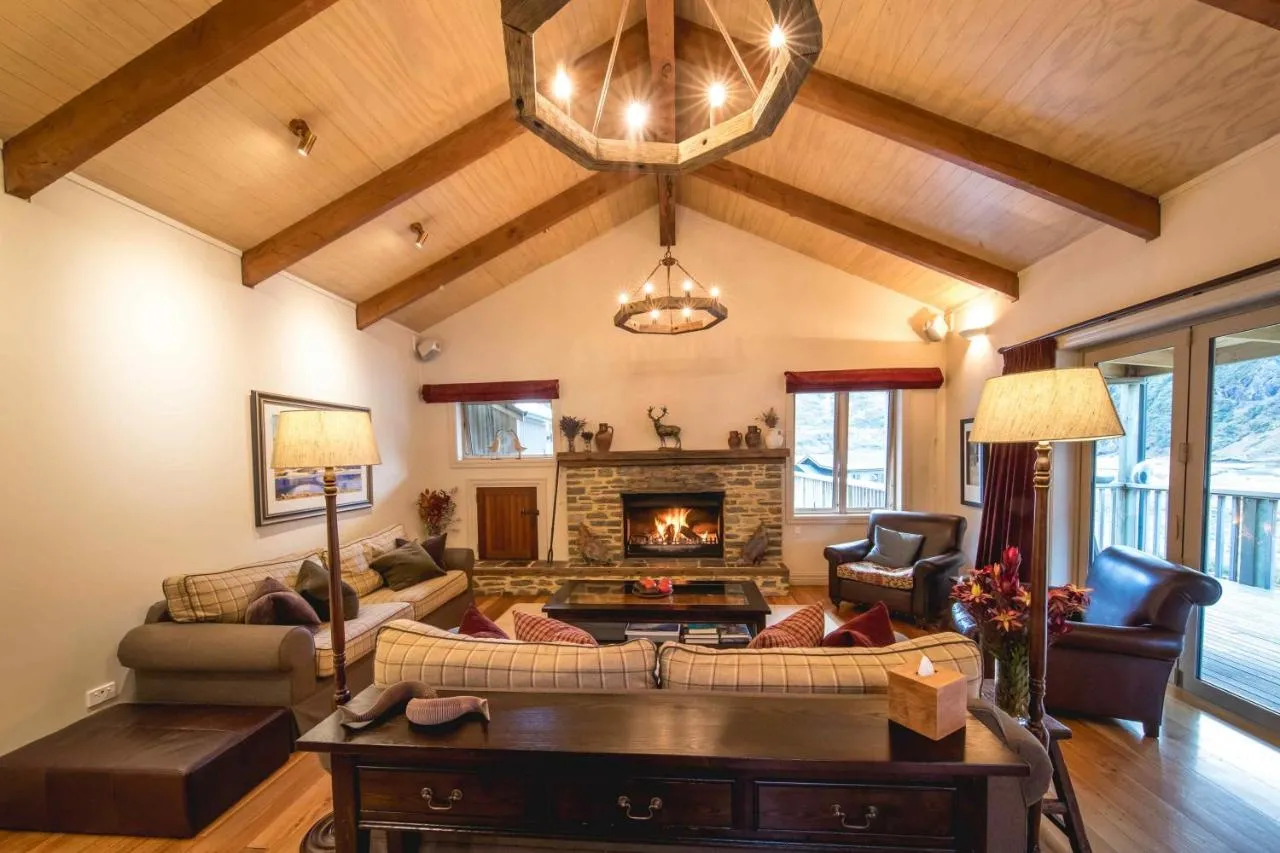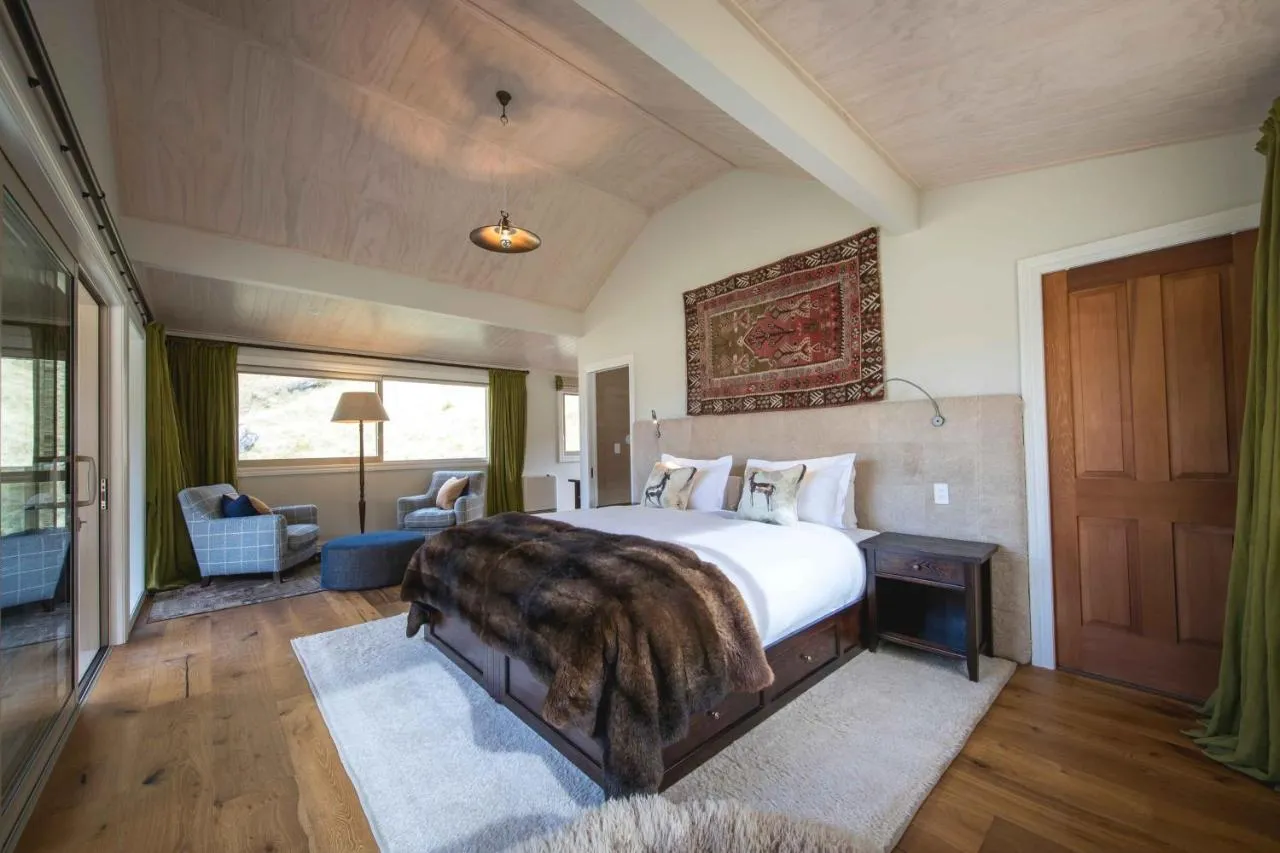 10. Hidden Lodge
Queenstown, New Zealand
From $210 per night

ETIC Hotels Green Score: 9.5/10
What makes Hidden Lodge Queenstown sustainable?
These are the steps this property has taken to provide more sustainable and environmentally friendly travel. This includes bicycle rental.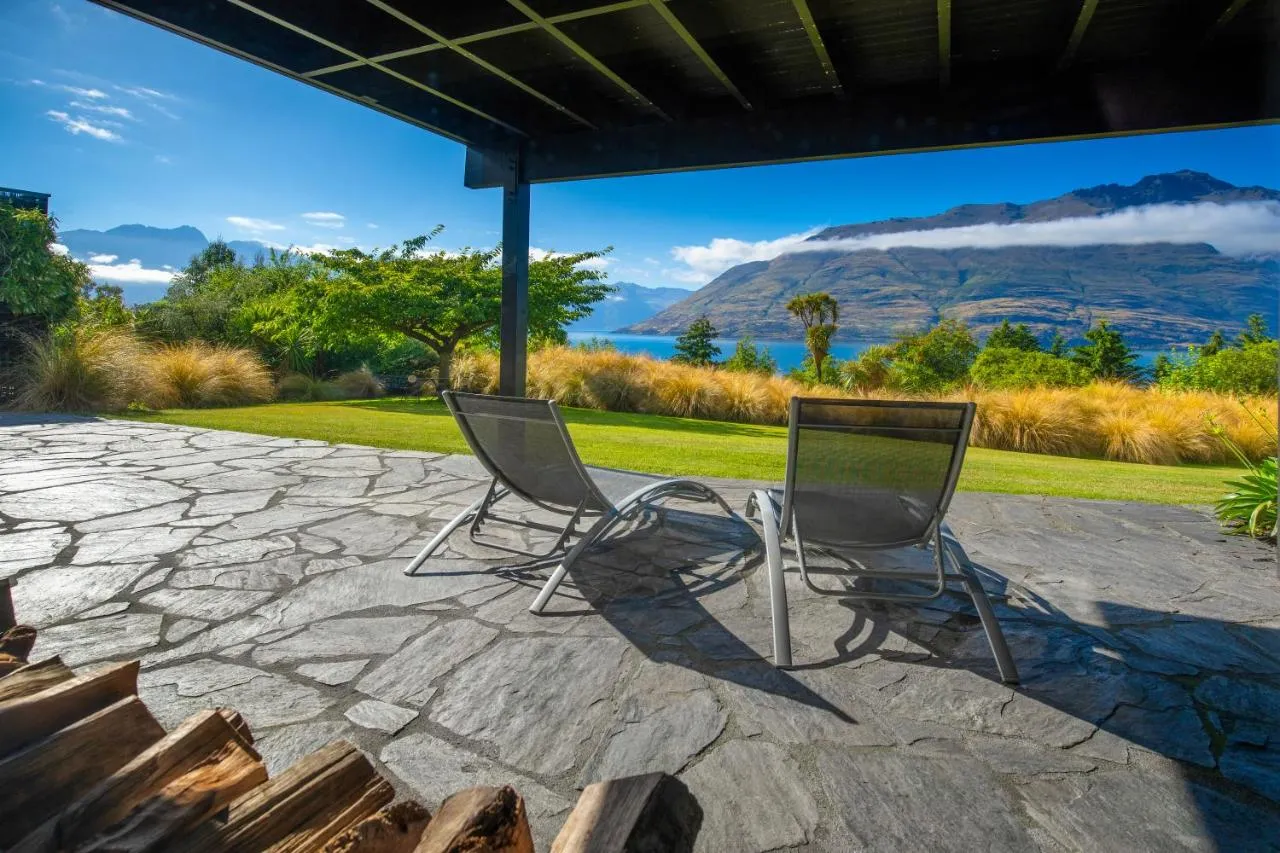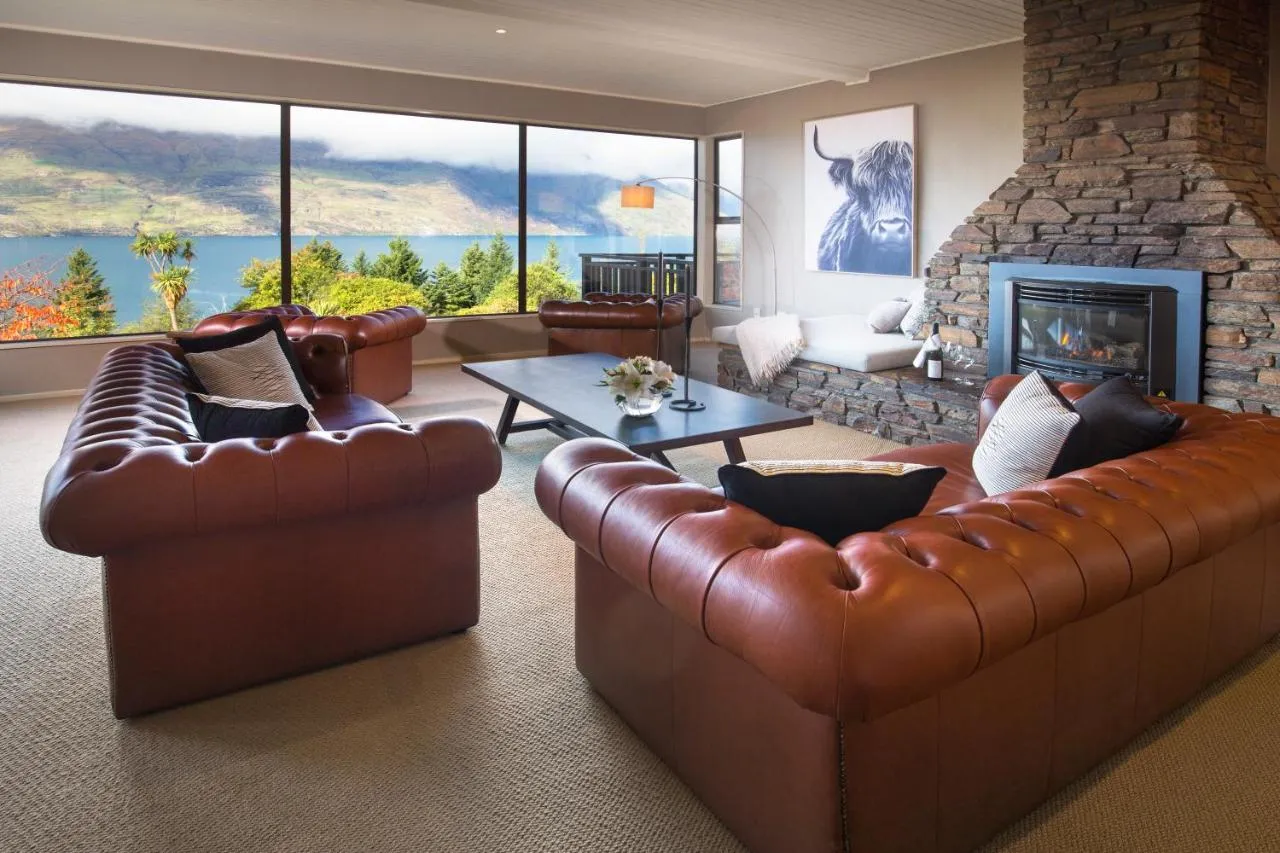 11. Te Arai Lodge
Te Arai, New Zealand
From $900 per night

ETIC Hotels Green Score: 9.5/10
What makes Te Arai Lodge sustainable?
Te Arai Lodge is an eco-friendly oasis offering boutique luxury and warm hospitality, only 1 hour 15 minutes north of the Auckland harbour bridge. Surrounded by over 20 acres of ancient podocarp forest and native bush, Te Arai Lodge sits on an elevated ridge with panoramic views across the rolling hills of the Brynderwyn Ranges out to the stunning beaches and surrounding islands of the Mangawhai coast.
We welcome our guests to experience a homestay boutique luxury lodge like no other. One that is inspired by the beauty of the surrounding native flora and bird life, our passion for sustainability and organic garden-to-table dining, and our love of hospitality and meeting people from all over the world.
With authentic personal service from the owners Vince & Kathy Moores, their family and a team of carefully chosen staff, Te Arai Lodge creates a special escape for those seeking the finest comforts without compromising the environment.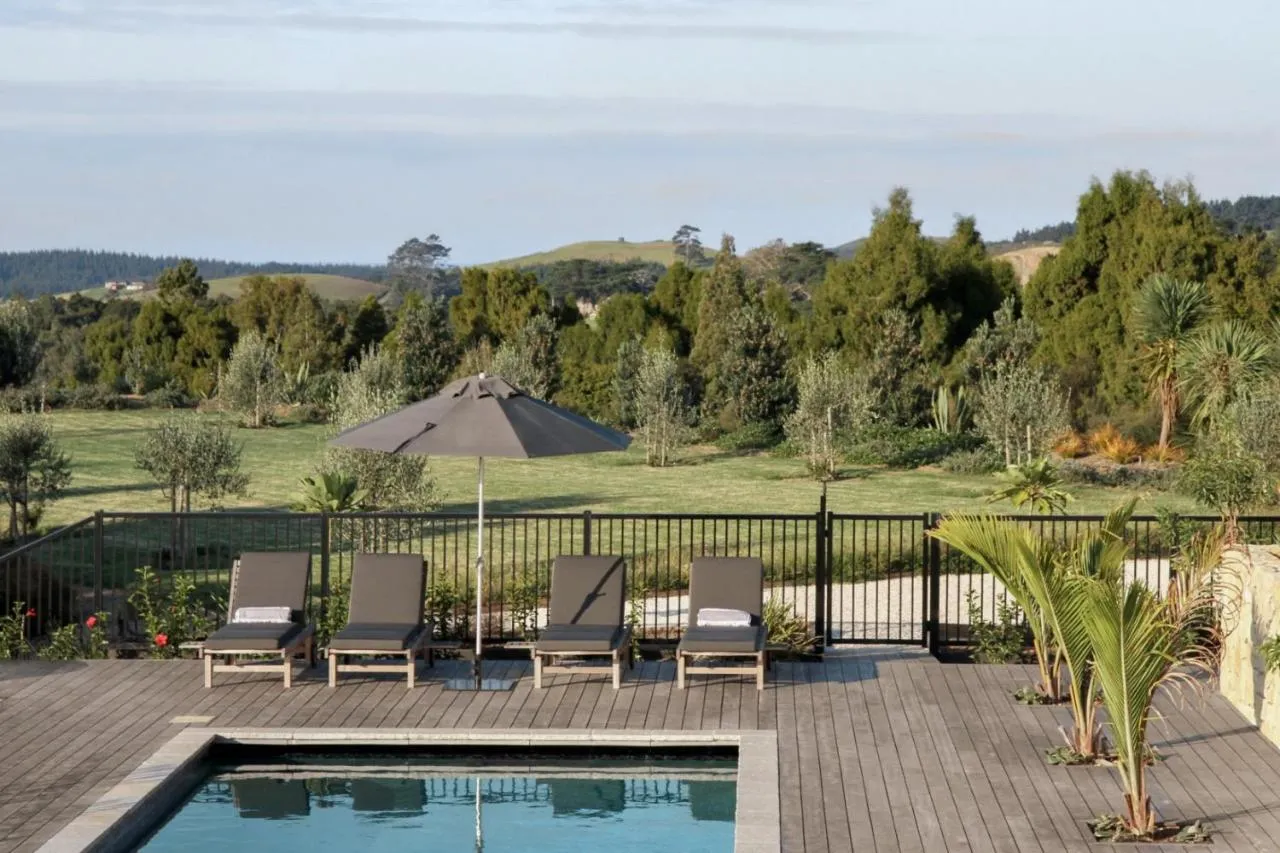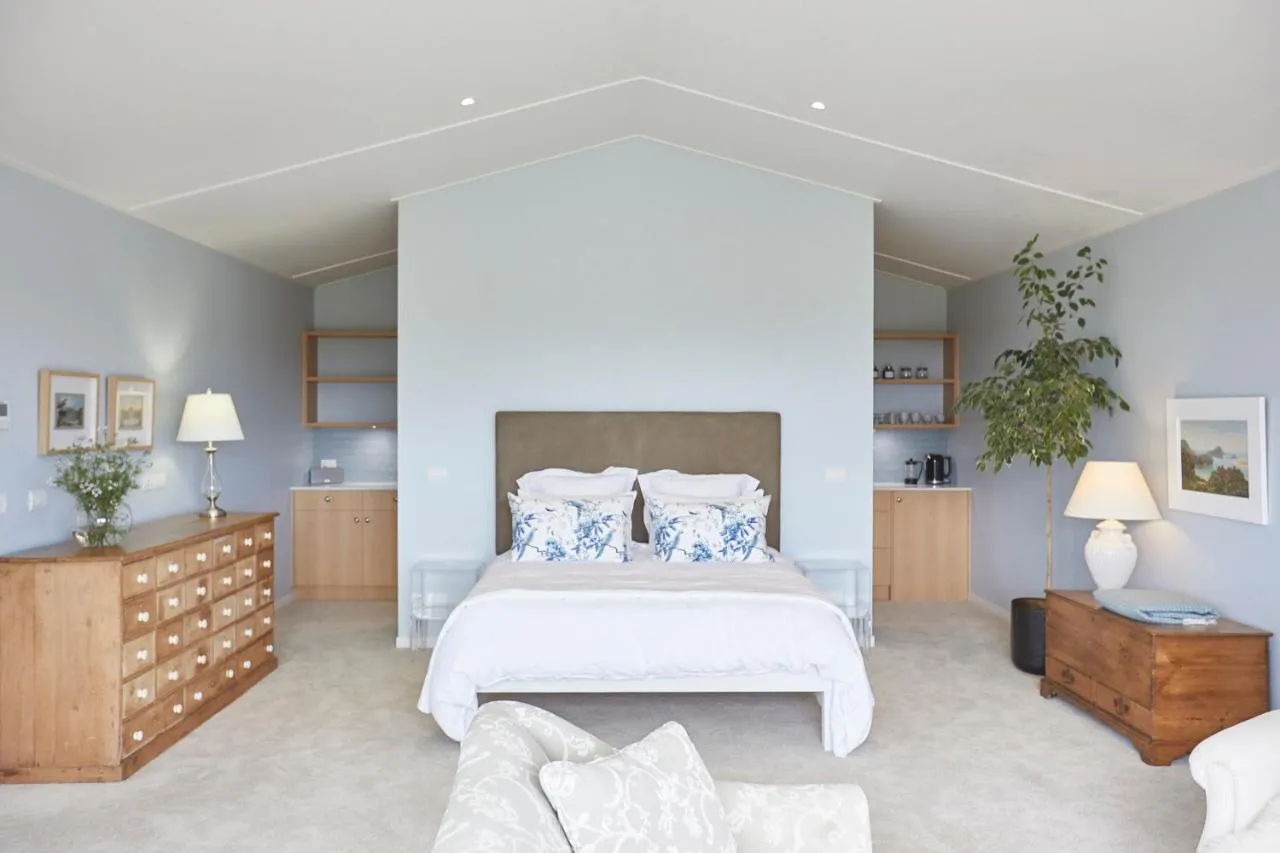 12. Mt Cook Lakeside Retreat
Lake Pukaki, New Zealand
From $800 per night

ETIC Hotels Green Score: 9.5/10
What makes Mt Cook Lakeside Retreat sustainable?
Recycling bins available to guests and waste is recycled
The property makes efforts to reduce their food wastage
Single-use plastic miniature shampoo, conditioner, and body wash bottles not used
Single-use plastic stirrers not used
Single-use plastic straws not used
Single-use plastic water bottles not used
Single-use plastic beverage bottles not used
Single-use plastic cups not used
Single-use plastic cutlery/plates not used
Water-efficient toilets
Option to opt-out of daily room cleaning
Option to reuse towels