The 12 Most Sustainable Hotels in Spain
For an Ethical and Sustainable Stay in Spain.
A Sustainability Ranking in partnership with ETIC Hotels
You're planning a trip to Spain and you're trying to be as ethical and sustainable as possible?
niood lists you the 12 most sustainable hotels in Spain:
1. Casa Rural Son Bernadinet
Campos, Balearic Islands, Spain
From $200 per night

ETIC Hotels Green Score: 9.5/10
What makes Casa Rural Son Bernadinet sustainable?
Bicycle rental service
Promoting "eco" activities
Organic or Local Food
Car-free accessibility
Ecological cleaning products
More than 80% waste recycling
Energy saving lights
Towel change on request
Water-saving toilets
Environmental-friendly fornitures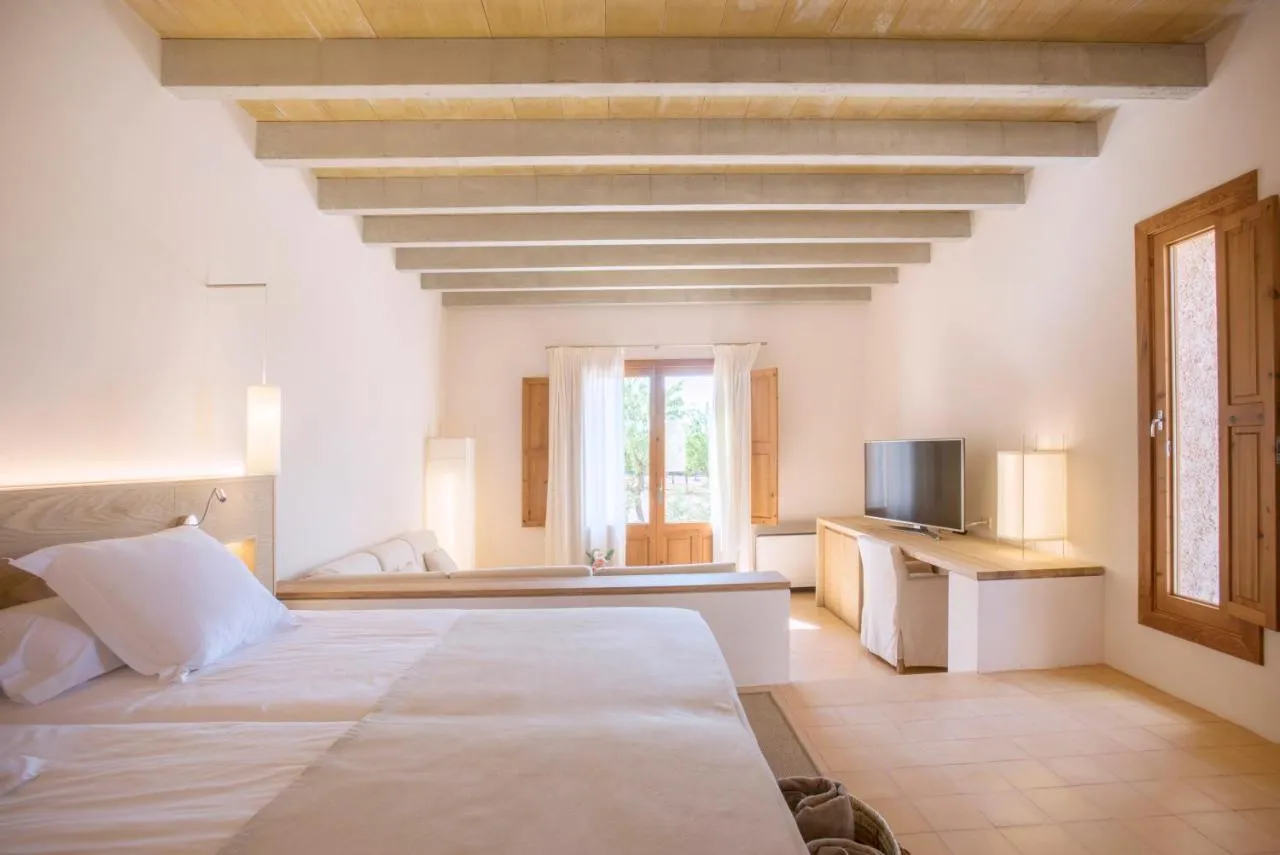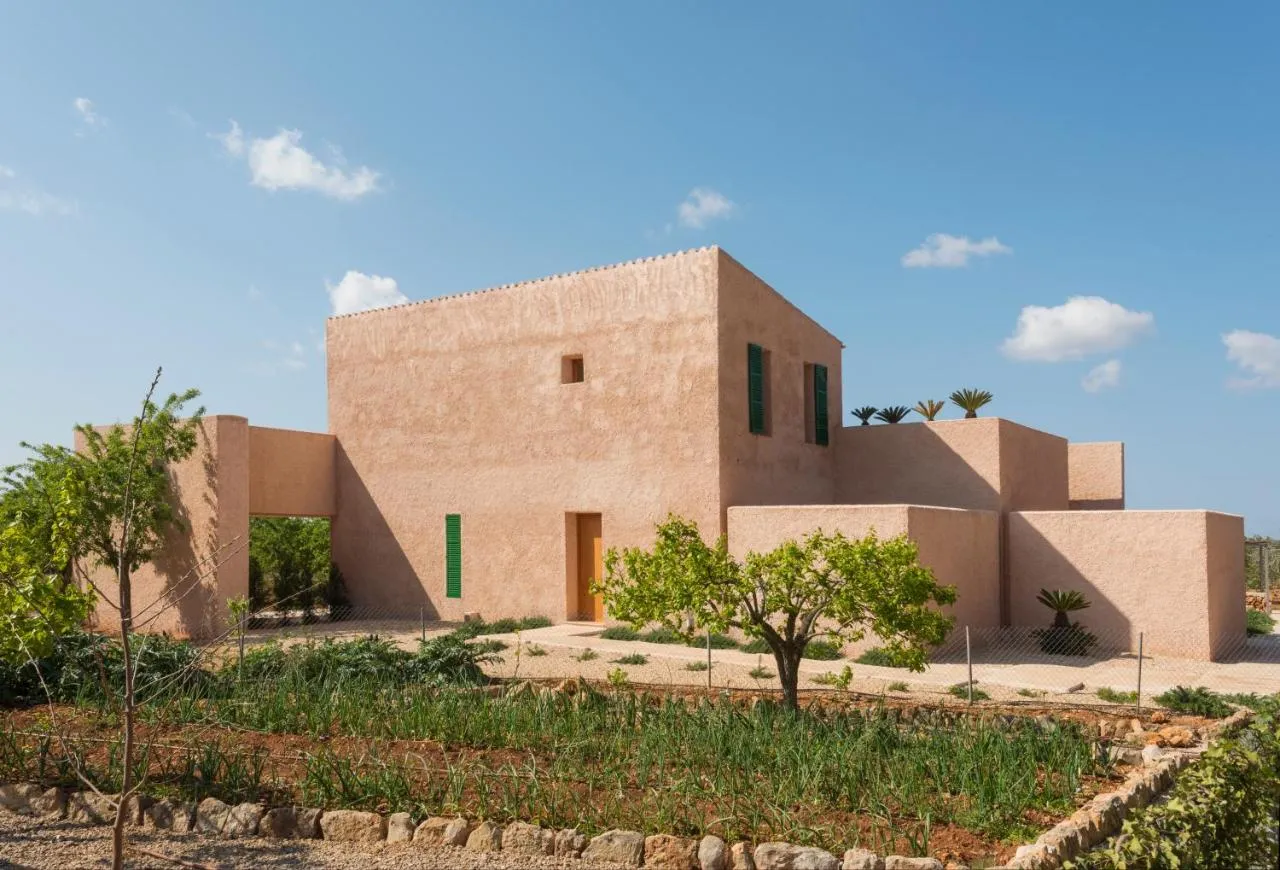 2. Puebloastur Eco-Resort Hotel & Spa
Cofiño, Asturias, Spain
From $500 per night

ETIC Hotels Green Score: 9.5/10
What makes Puebloastur Eco-Resort Hotel & Spa sustainable?
– Organic or Local Food
– Car-free accessibility
– Ecological cleaning products
– More than 80% waste recycling
– Energy saving lights
– Water flow reducers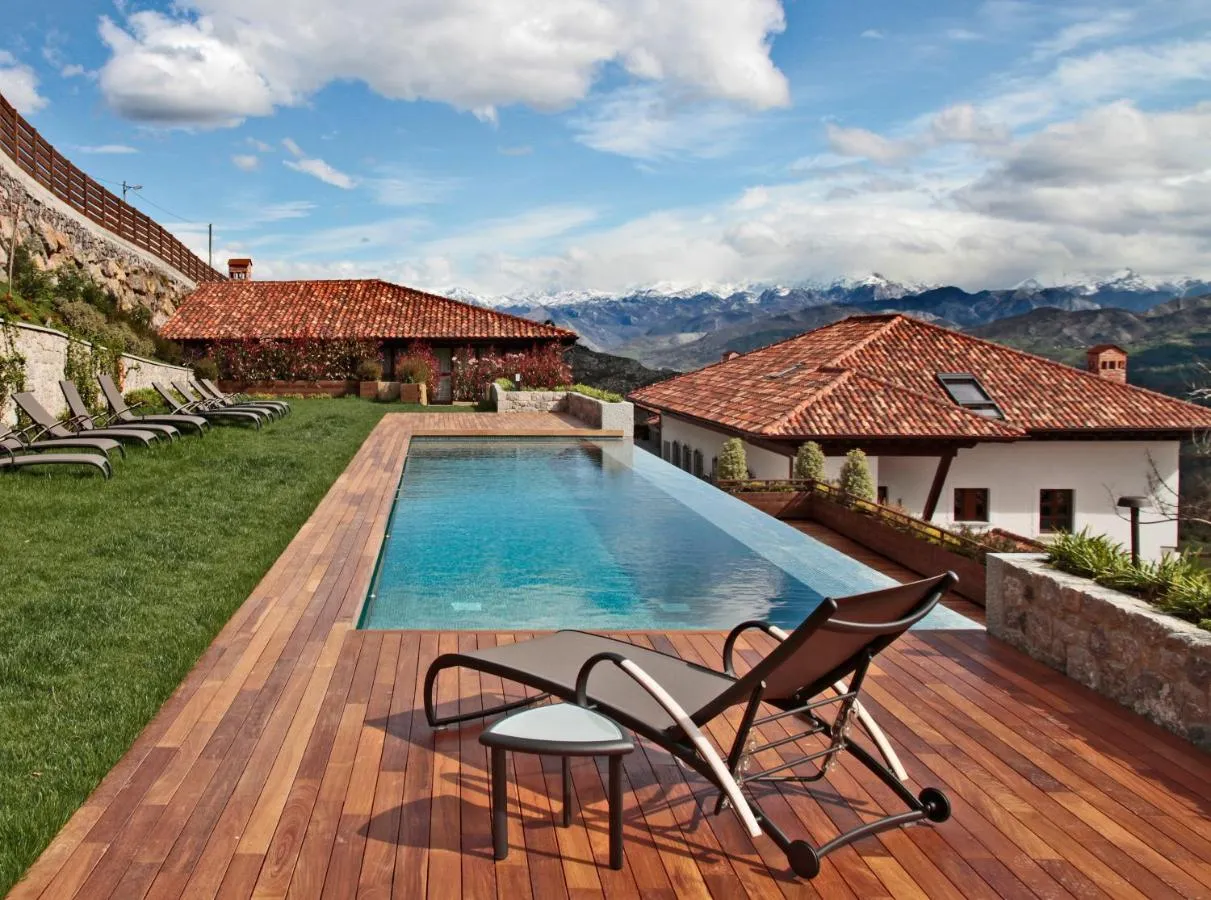 3. La Bobadilla, a Royal Hideaway Hotel
Loja, Granada, Spain
From $230 per night

ETIC Hotels Green Score: 9.5/10
What makes La Bobadilla sustainable?
The hotel in itself is an invitation to get away from society both physically and emotionally, overcome fatigue and fully enjoy a creative break. This is also possible thanks to the walls, courtyards and fountains in this Nasrid palacé hidden in the mountains of Loja.
La Bobadilla, a Royal Hideaway Hotel, represents the concepts of luxury and sustainability. To achieve this, numerous protocols and measures have been implemented in accordance with its environmentally-responsible philosophy.
The hotel has reduced CO emissions by 80%2 in the atmosphere and up to 45% energy consumption. To achieve these significant figures, a pioneering biomass plant has been installed, replacing the propane gas with fuel from olive pits obtained from the olive grove in which the complex is located.
The use of eco-friendly and chemical-free products and detergents in cleaning processes is another initiative implemented by the hotel.
This commitment also extends to our Spa center&Wellness, which heats its waters thanks to the biomass plant. Furthermore, the treatments offered only use 100% natural ingredients with organic and bio-active properties, certified by ECOCERT.
The swimming pool, with a capacity of 1,619,000 litres of water, has its own filter system and has been treated with a waterproof product imported directly from New Zealand.
The architecture in the complex follows the standards of the ancient palaces in Andalusia, enabling the complex to naturally maintain constant and suitable temperatures, thanks to its courtyards and shaded areas.
4. Mas Salagros EcoResort
Vallromanas, Spain
From $200 per night

ETIC Hotels Green Score: 9.5/10
What makes Mas Salagros EcoResort sustainable?
We are a 100% eco-friendly hotel. At Mas Salagros, we meet the standards established in European regulations on sustainability, which include building materials, energy efficiency and waste management. At Mas Salagros, you'll find everything from eco-amenities to seasonal, local ingredients at the restaurant.
Our goal has always been to create a hotel that is so much more than just that. We strive to meet the very highest standards of sustainability and all European regulations regarding ecological issues and have created our dream spot, 100% eco-friendly.
5. Hostal Spa Empúries
L'Escala, Spain
From $200 per night

ETIC Hotels Green Score: 9.5/10
What makes Hostal Spa Empúries sustainable?
The new Hostal Empúries is an improved facility that takes into account the surroundings, works with ecological principles and lives as part of the landscape and nature of the area.
The Hostal Spa Empúries is the first hotel in Europe to receive the LEED certification. The hostal commits to take preventive action about the destruction of the habitat and plan a better future through ecology and eco-tourism.
As a part of their sustainability plan they follow these principles:
They have received the certificate of sustainable Architecture "LEED", whose objective is to ensure that a building has a regenerative agent that prevents erosion, improves the quality of water and increases biodiversity.
Cradle to Cradle Principle C2C: promotes materials that are sustainable and also can be reused and finally be converted into the a new base material. So materials used do not die but emerge new options from it with time to be used again.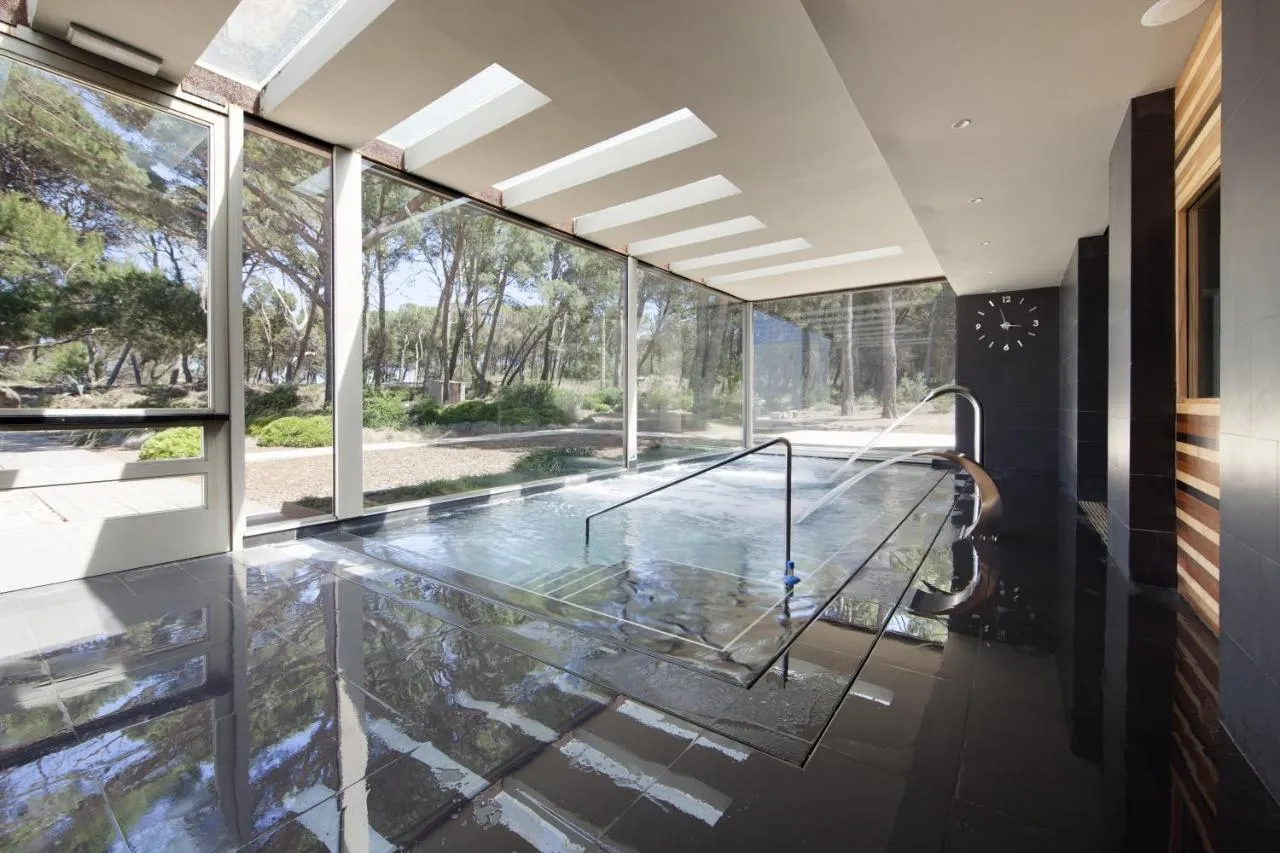 6. Eco Boutique Hostal Grau
Barcelona, Spain
From $100 per night

ETIC Hotels Green Score: 9.5/10
What makes Eco Boutique Hostal Grau sustainable?
Hostal Grau is committed to being a 100% sustainable hotel as far as it can. For us the respect for the planet, social responsibility and direct treatment with the client it must be something that is ahead of anything, now and in the future. We will not relax, we will continue improving. We want to be an example of many hotels.
Our relationship with our customers is very close. We are many people who value the human part much more than any other Luxury commodity that can be found in a hotel. This is our opinion and philosophy: familiar, green and human. Our values ​​are: Quality: We promise that the product or service is the best as possible. Solidarity: We search collective well-being before anything else. We extrapolate all this to our social welfare policy in general. We help in what we can to the most disadvantaged and we have the commitment of collaboration with companies or foundations that work with disabled people. Trust: We are what we receive. Happy workers make happy guests and this makes a business successful. Teamwork: It helps us to have more tolerance and respect with others. The contribution of ideas from a group of people enriches, always adds, never subtracts. Originality: It is very difficult to be original in the hotel industry, but we are original in the way we treat and address to our customers. Simplicity: Being simple does not mean being less competitive, it is simply betting on realistic goals and gradually incorporating new ones. Humanity: Anticipating the feelings, sensations, concerns… of our guests, helps us to be more empathetic and caring with them.
7. Hotel Terra Bonansa
Bonansa, Spain
From $500 per night

ETIC Hotels Green Score: 9.5/10
What makes Hotel Terra Bonansa sustainable?
These are the steps this property has taken to provide more sustainable and environmentally friendly travel. It offers the option to reuse towels.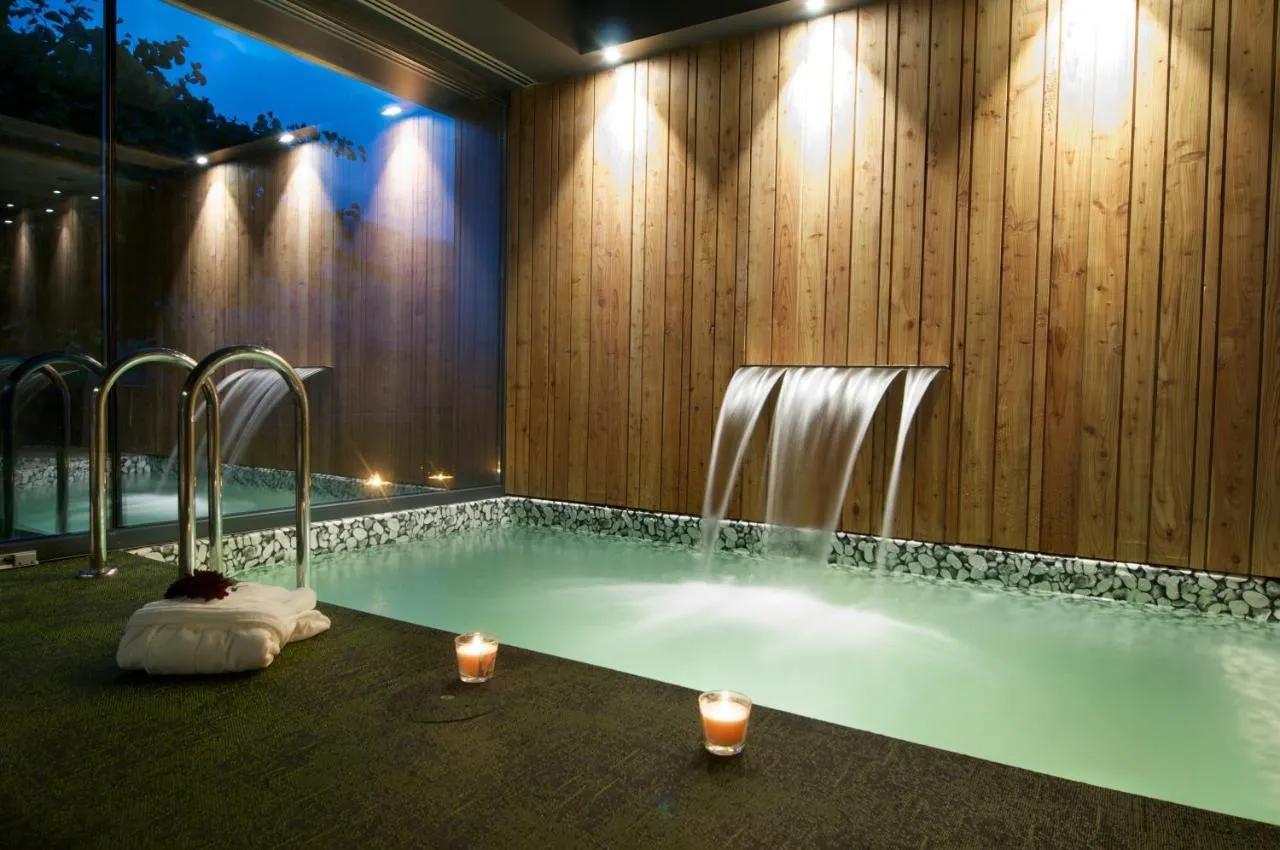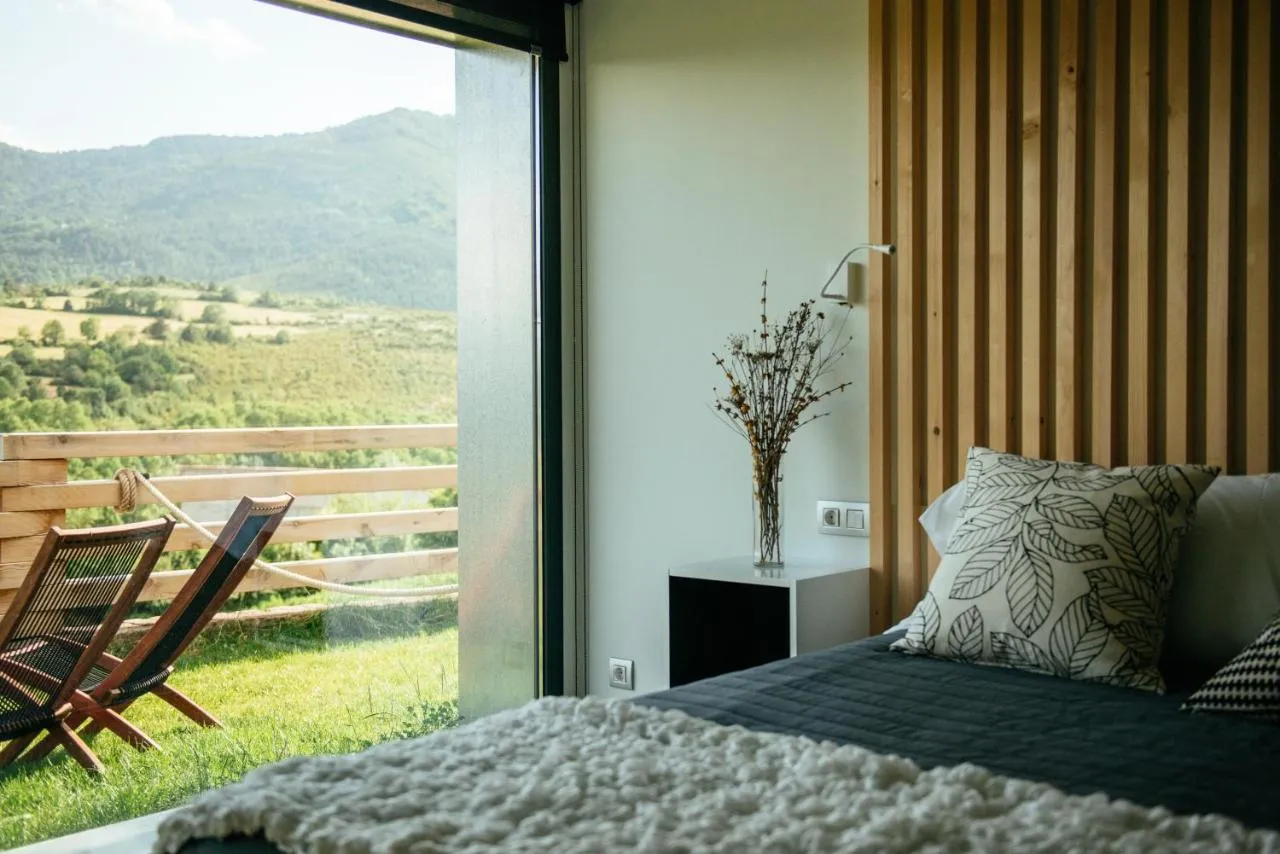 8. Hospederia la Era
Almedinilla, Spain
From $170 per night

ETIC Hotels Green Score: 9.5/10
What makes Hospederia la Era sustainable?
They have their own wine cellar here and the wine, and more especially the food, is a highlight.
The owners have a flair for cooking and serve up some great breakfasts and evening meals using their own, and locally produced, organic and eco-friendly ingredients as much as possible.
9. VIVOOD Landscape Hotel
Benimantell, Alicante, Spain
From $250 per night

ETIC Hotels Green Score: 9.5/10
What makes VIVOOD Landscape Hotel sustainable?
VIVOOD represents nature and sustainability, as well as lifestyle, exclusivity and architecture. It is a place where the traveller who is looking for new sensations can unwind, escaping their routine and getting in touch with nature. A space where we truly care about improving people's wellbeing.
VIVOOD is what it is today because of its people. This includes each of our staff as well as all the guests who stay with us. We have a great team of professionals who enjoy their work and who share a common mission: to surprise you, welcome you and make you feel at home.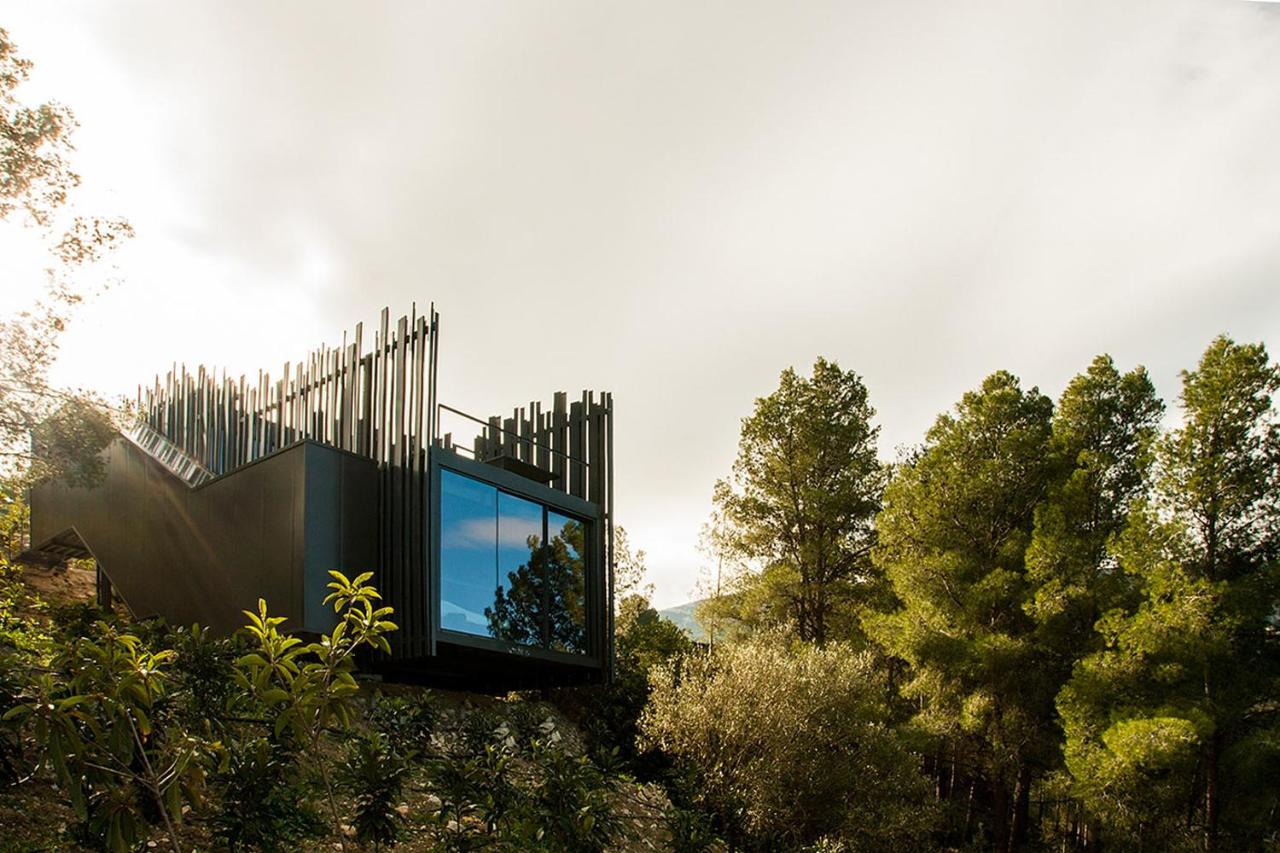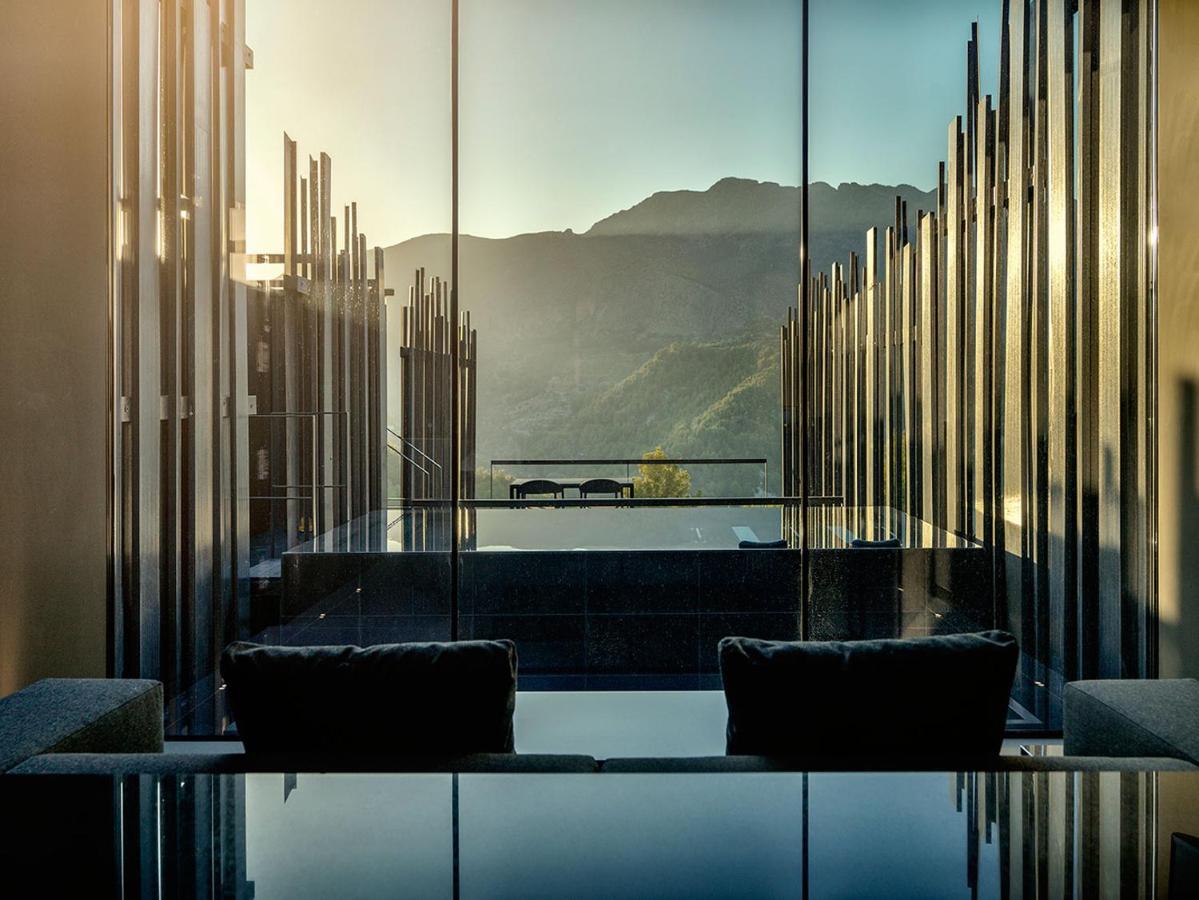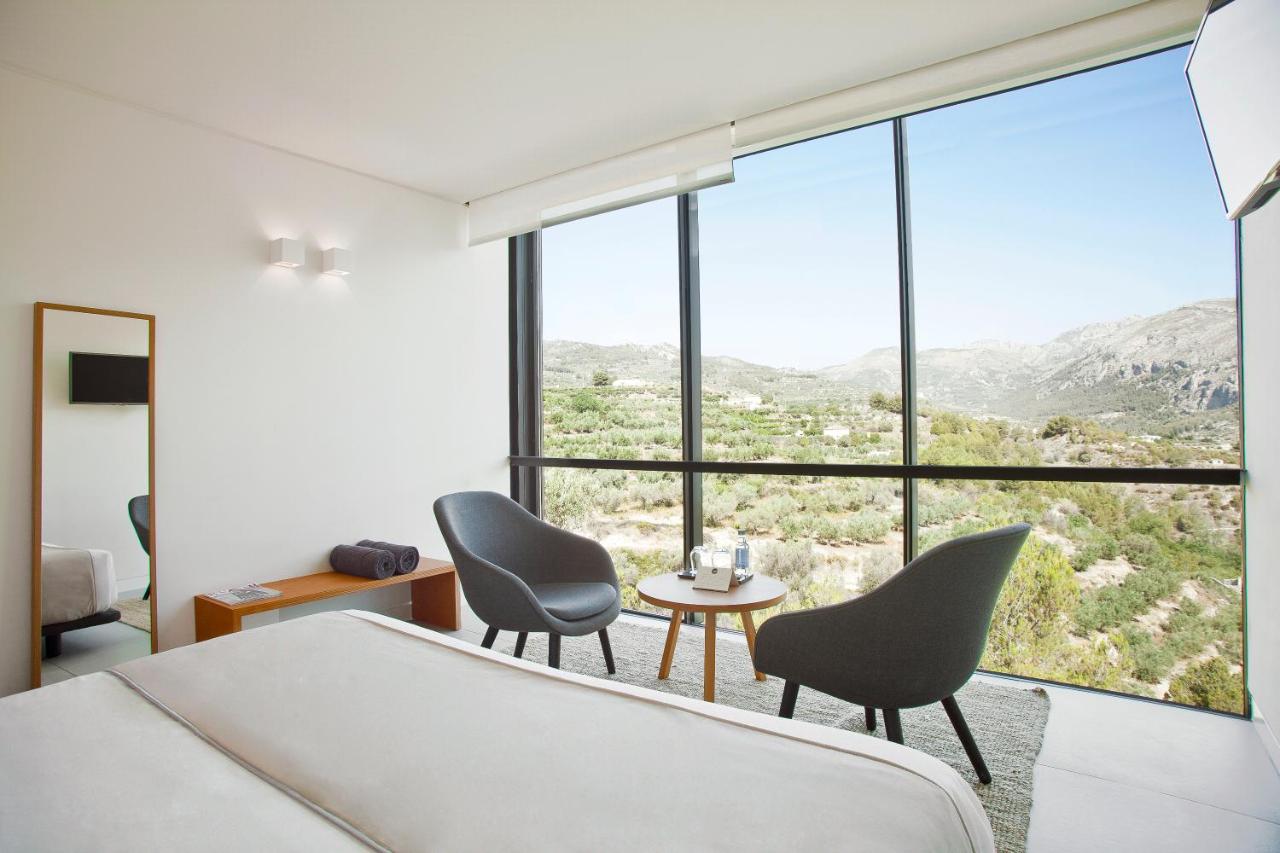 10. Les Cols Pavellons
Olot, Girona, Spain
From $350 per night

ETIC Hotels Green Score: 9.5/10
What makes Les Cols Pavellons sustainable?
Bicycle rental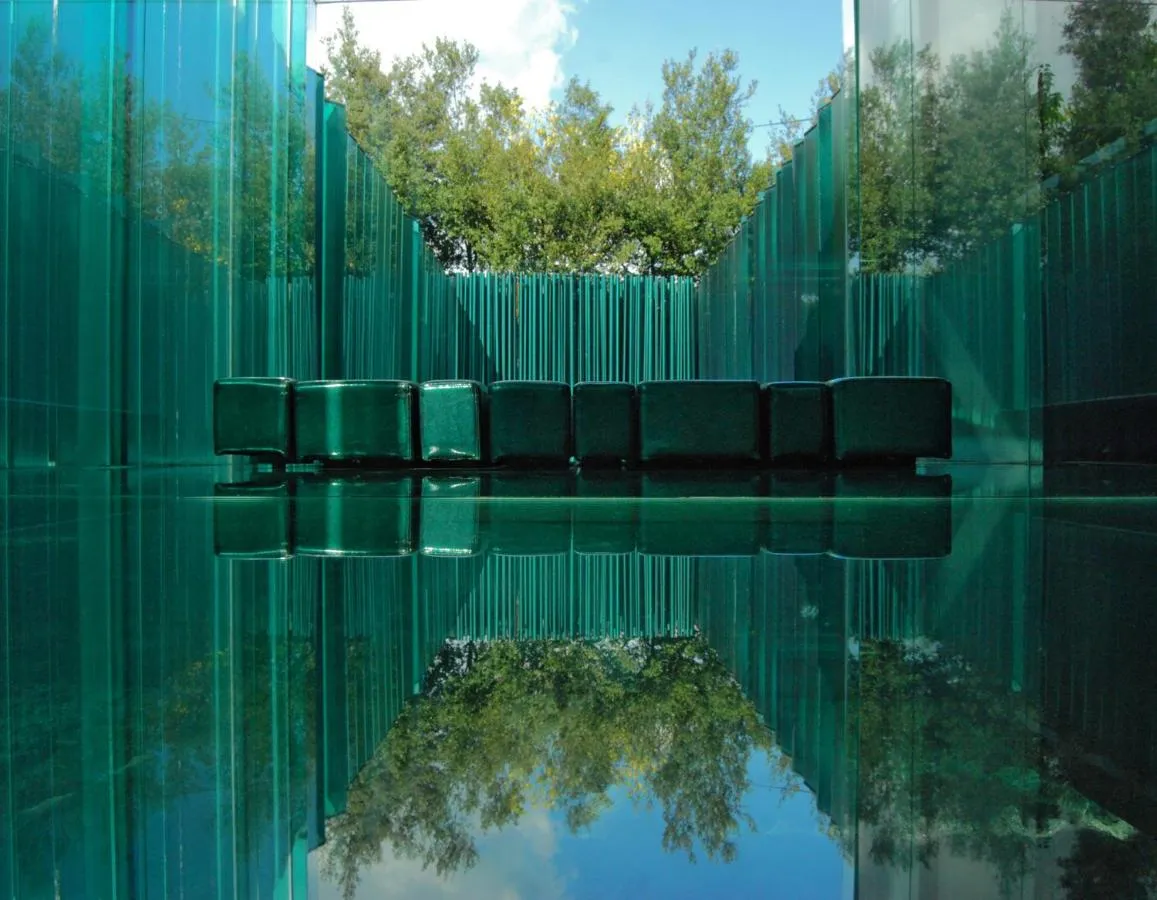 11. Aire de Bardenas Hotel
Tudela, Spain
From $270 per night

ETIC Hotels Green Score: 9.5/10
What makes Aire de Bardenas Hotel sustainable?
All building materials are natural and recyclable, and all spaces are lacking in foundations, so if at any time you want to move, the space is clean as in its origin.
An ecological and sustainable hotel where customs and daily know-how are based on respect for the environment. Recycling habits and efficient consumption.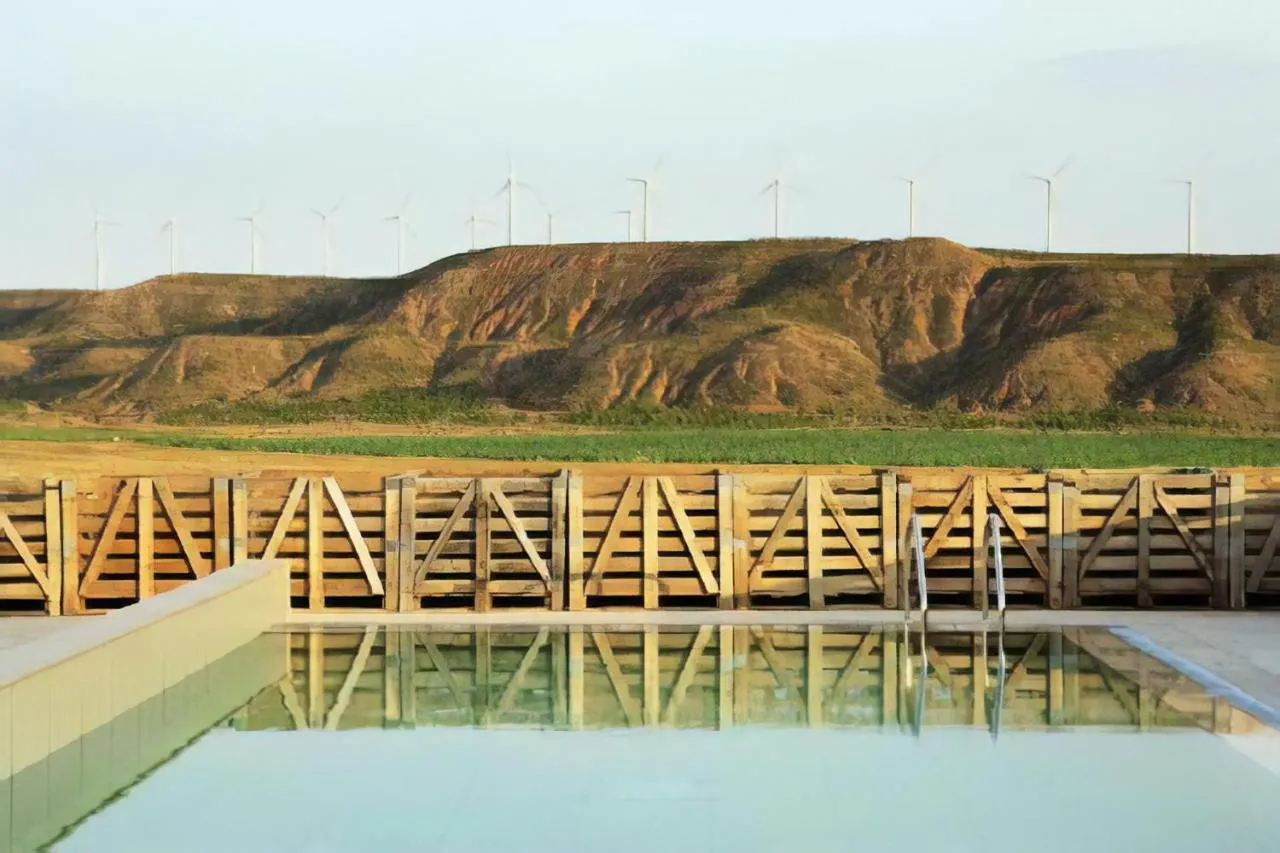 12. Cabañas en los árboles
Zuhaitz-Etxeak, Biscay, Spain
From $250 per night

ETIC Hotels Green Score: 9.5/10
What makes Cabañas en los árboles sustainable?
Built entirely with non-treated natural wood.
The wood used for the tree top houses meets the quality and adaptability requirements according to the wood's use.
We use chestnut tree wood for the exterior facing because it endures any kind of extreme weather conditions.
The larch tree wood is of a beautiful appearance thanks to its hues and grained patterns. It's used for the tree top house main structure as well as for the tongue and groove flooring, its walls and ceilings.
Our tree top houses benefit from double glazing and also from 10cm of ceiling and flooring insulation in order to provide better winter protection.
The larch roof tiles are cut specially to ensure better rain cover.
Each balcony and ladder are uniquely designed using heather and arbutus wood in order to blend the tree top houses within their natural environment and merge them with the woodland.