The 15 Most Sustainable Hotels in Canada
For an Ethical and Sustainable Stay in Canada.
A Sustainability Ranking in partnership with ETIC Hotels
You're planning a trip to Canada and you're trying to be as ethical and sustainable as possible?
niood lists you the 10 most sustainable hotels in Canada:
1. Coast Coal Harbour Vancouver Hotel by APA
Vancouver, BC, Canada
From $140 per night

ETIC Hotels Green Score: 9.5/10
What makes Coast Coal Harbour Vancouver sustainable?
Coast Hotels are nestled in magnificent mountain ranges and spectacular cities, in quaint towns and coastal retreats. We want to keep those places beautiful. Our eco-friendly, hotel practices help protect our surroundings by encouraging sustainability in a variety of ways: recycling, composting, sustainable foods, bio-degradable cleaning supplies, energy-efficient lighting and more.
Keycards made from 40% recycled plastic.
A wide-ranging recycling program in individual hotels including energy-efficient lighting and appliances, and low-flow toilets and showerheads.
Use of biodegradable cleaning supplies.
Tissues, toilet paper, and paper towels made from 100% recycled, chlorine free EcoLogo-certified Tork® paper products. Every year this saves:

737 trees and about 130 cubic meters of waste from going into landfills.
303,333 gallons of water, equaling 30.3 Olympic size pools.
177,666 kilowatts of energy, enough to power 17.7 homes a year.

Oceanwise™ certified sustainable seafood features on many of our menus.
Forest Stewardship Council certified paper wherever possible.
Celebrating our first Zero Waste property at Coast Coal Harbour Vancouver Hotel by APA so it doesn't contribute waste to landfills.
2. Algonquin Eco-Lodge
Harcourt, ON, Canada
From $130 per night

ETIC Hotels Green Score: 9.5/10
What makes Algonquin Eco-Lodge sustainable?
Winter is officially here to stay, much to the delight of snow-loving outdoor enthusiasts who prefer tramping through the backcountry on snowshoes rather than baking on a crowded beach. Planning a safe, memorable family reunion in Ontario during these challenging times is no walk in the park. Thankfully, a secluded, spacious haven exists along the scenic southern rim of Algonquin Provincial Park: the Algonquin Eco-Lodge, a wholly sustainable, micro-hydro outpost set amid dense woodlands. And there's no better time for a small-scale family reunion than during winter's hearth.
3. Boxotel
Montreal, Quebec, Canada
From $140 per night

ETIC Hotels Green Score: 9.5/10
What makes Boxotel Montreal sustainable?
As a sustainable hotel, Boxotel supports local artisans, companies, and products by incorporating them into the establishment and thereby giving these Montreal-area companies an additional showcase.
This emphasis on underconsumption, both in terms of energy and materials, is reflected in the options included:
The housekeeping and towel and sheet replacement are not done daily (only as an option) during the same stay.
Natural and eco-friendly products and soaps are available in dispensers.
The automation of the temperature, light, and curtain controls helps minimize the entire hotel's energy consumption.
Eco-friendly construction, maximizing the south-facing windows, and heated concrete floors: a winning energy-efficient combination that allows for indoor temperature control, combining passive solar, thermal mass, and home automation for total comfort.
Email billing to eliminate paper waste.
The inclusion of a recycling bin and a compost container in each room to eliminate paper and plastic waste.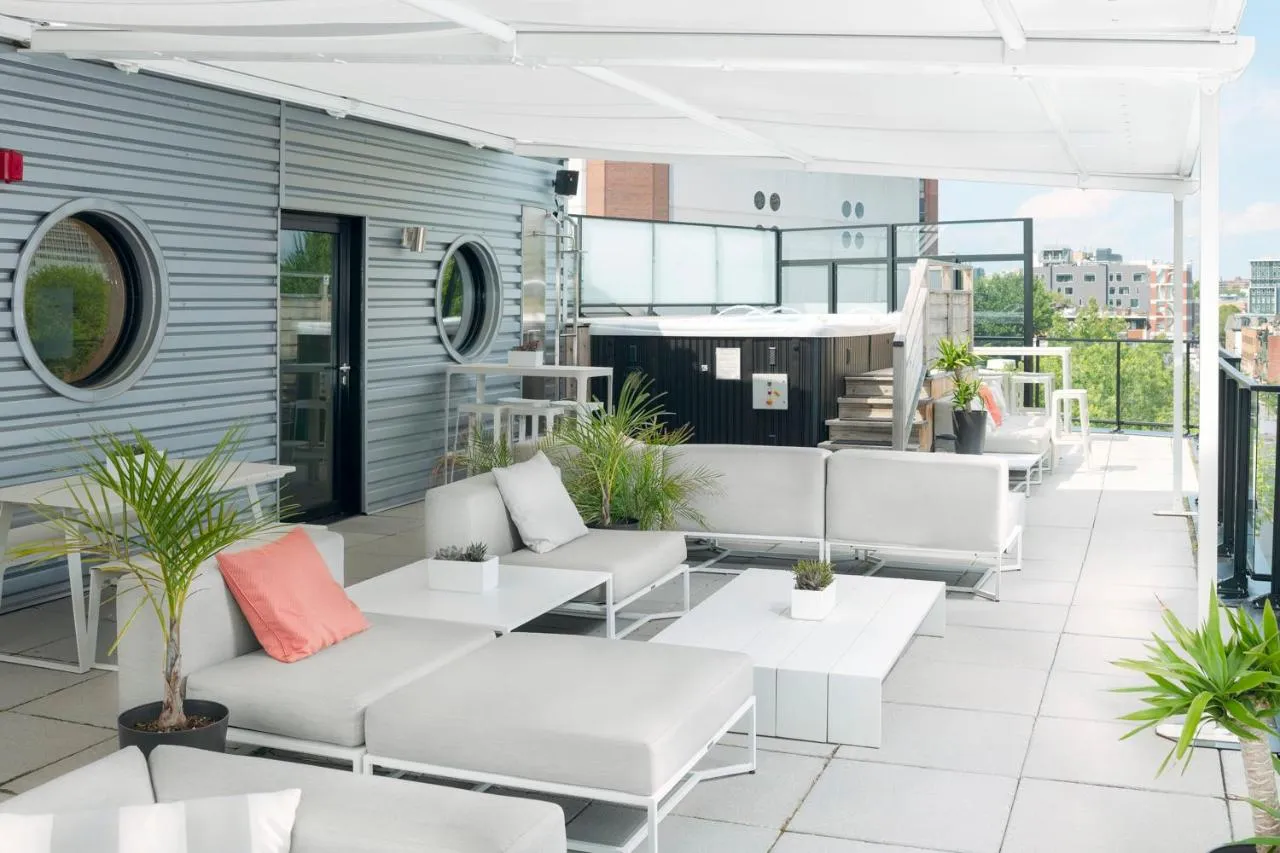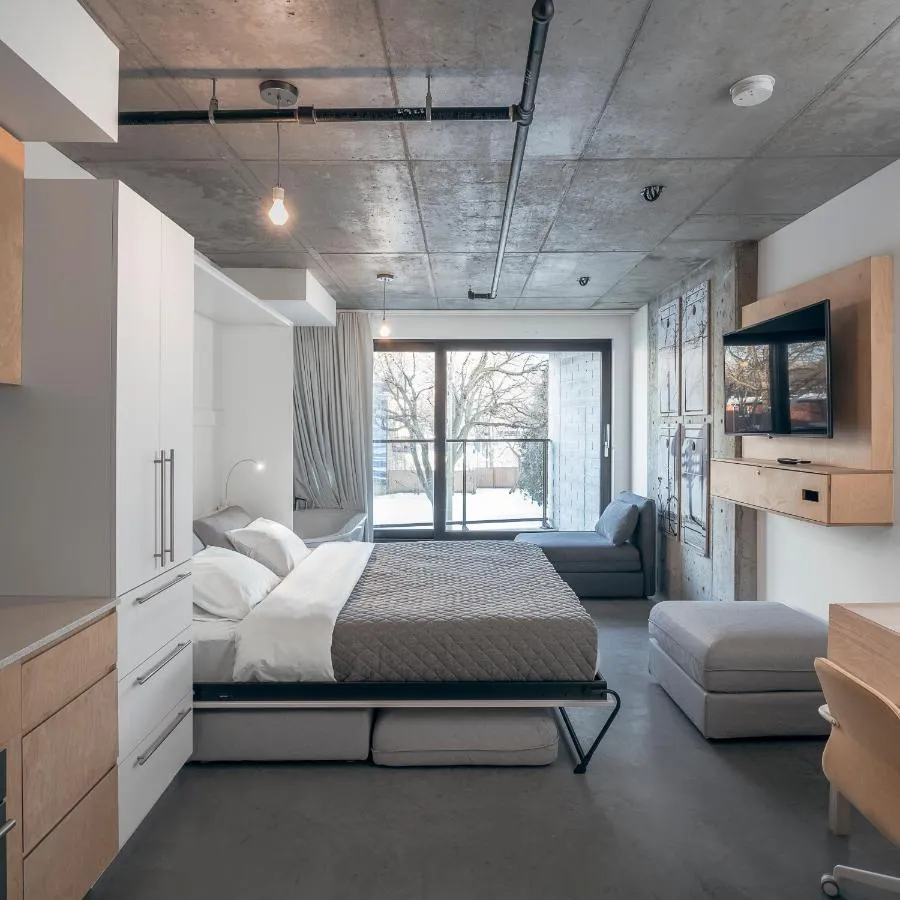 4. Banff Aspen Lodge
Banff, AB, Canada
From $100 per night

ETIC Hotels Green Score: 9.5/10
What makes Banff Aspen Lodge sustainable?
We are committed to environmental protection and sustainability through the following initiatives:
Property-wide recycling program in place.
Low flow toilets and water saving devices installed in a selection of washrooms.
Commitment to purchase hand towels and toilet paper with a minimum of 20% recycled material.
Motion sensor lighting installed in hallways
Guestrooms are equipped with eco-friendly amenity containers that are biodegradable, and soaps that are made from a 100% vegetable soap base, which is a renewable resource.
5. Trout Point Lodge
East Kemptville, NS, Canada
From $350 per night

ETIC Hotels Green Score: 9.5/10
What makes Trout Point Lodge sustainable?
As a nature lodge located in a pristine protected wilderness area adjacent to a major river system, Trout Point Lodge, Limited carries out various policies and practices that:
Encourage appropriate and sustainable use of the local environment
Diminish or eliminate negative impacts on the local environment and culture
Create positive impacts and inputs in the local economy
Encourage self-sustaining systems using local and renewable resources
Diminish the use of non-renewable resources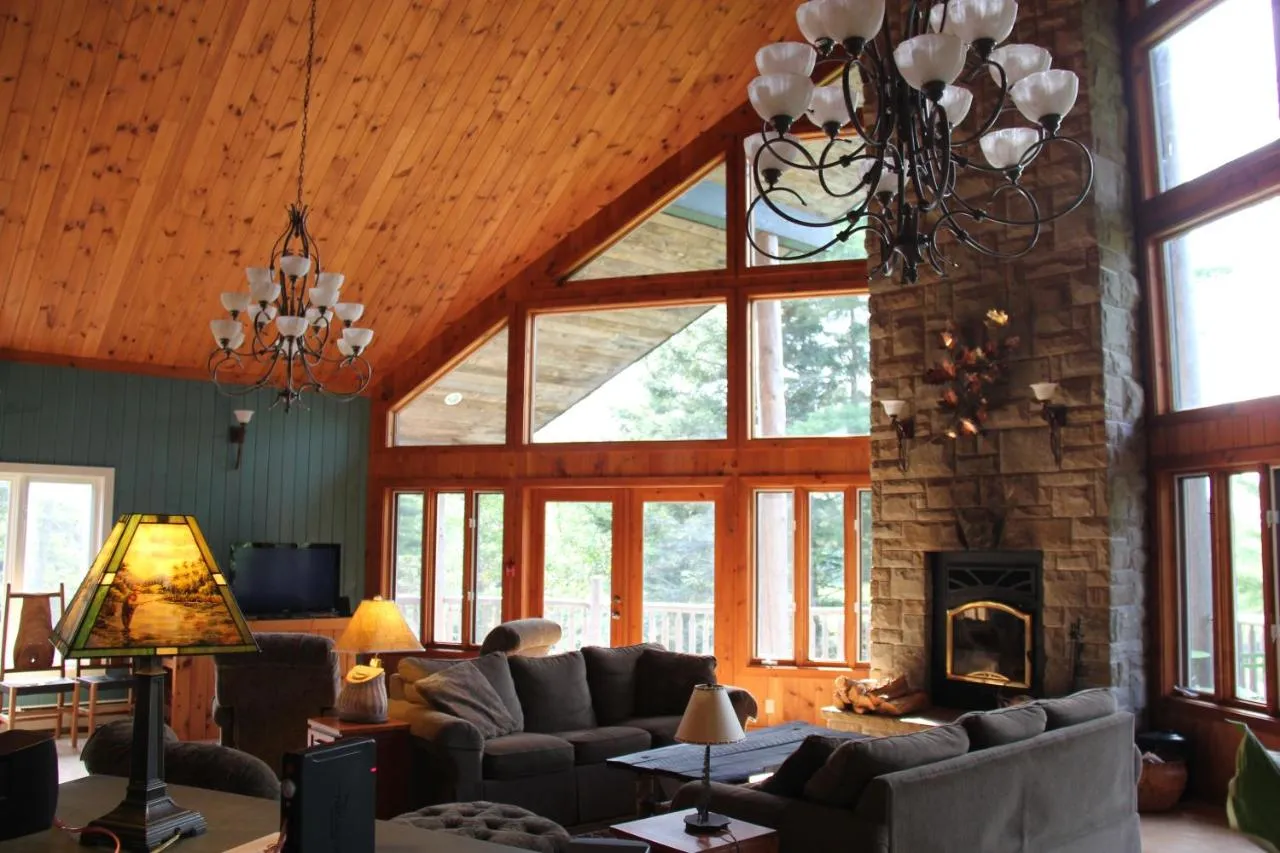 6. Wickaninnish Inn
Tofino, BC, Canada
From $200 per night

ETIC Hotels Green Score: 9.5/10
What makes Wickaninnish Inn sustainable?
We are often asked about the Inn's environmental standards or rating programs we are a part of, such as Green Key Canada, Oceanwise, Surfrider's Ocean Friendly Business or Sustainable Tourism Global. We are pleased to provide our published Environmental Standard available here.
Douglas Fir reclaimed from St. Ann's Academy in Victoria was used to construct guest room furniture and the liners and trim at every door and window. On your next visit, just look for the tiny nail marks and occasional bolt hole which reveal the character and history of this special wood. Even the Inn's unassuming exterior colour was envisioned to replicate the tone of weathered cedar—integrating itself as seamlessly as possible into the surrounding natural setting.
7. Hôtel du Vieux-Québec
Québec, QC, Canada
From $200 per night

ETIC Hotels Green Score: 9.5/10
What makes Hôtel du Vieux-Québec sustainable?
Hôtel du Vieux-Québec is a carbon neutral operation. We purchase Gold Standard carbon offsets from 'Planetair' to compensate for all of our operations green house gas emissions. Gold Standard offsets adhere to the most widely accepted quality seal for voluntary offsets currently available. Through Planetair we only support renewable energy and energy efficiency projects. All projects must produce demonstrable contributions to the sustainable development of their host communities.
We have converted more than 95% of the hotel lighting to energy efficient lighting. Including: conversion to low mercury compact fluorescent light bulbs wherever possible and the installation of LED lighting systems in our guest rooms, meeting room, hallways and other facility rooms in the hotel. This saves us an average of 66,580 KWH yearly. We insure the conscientious disposal of used bulbs.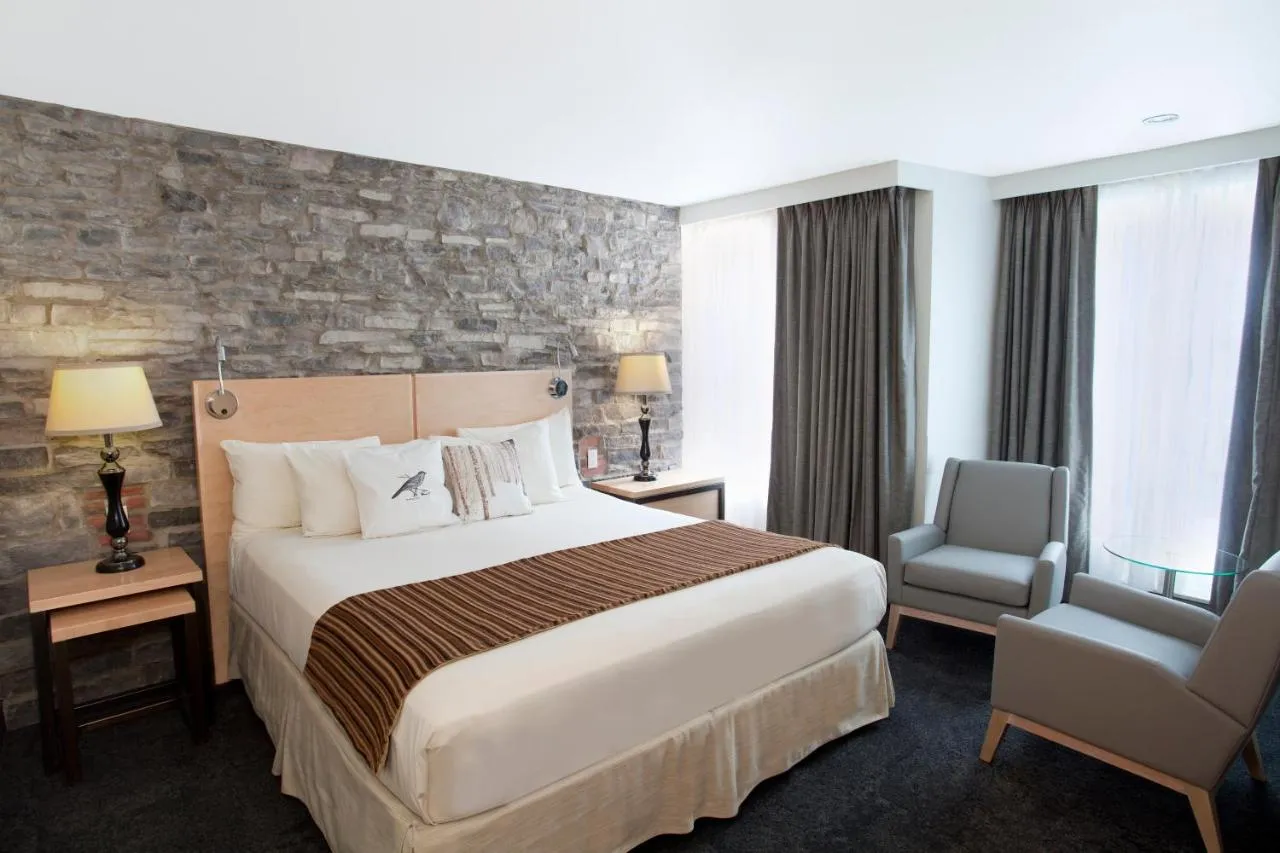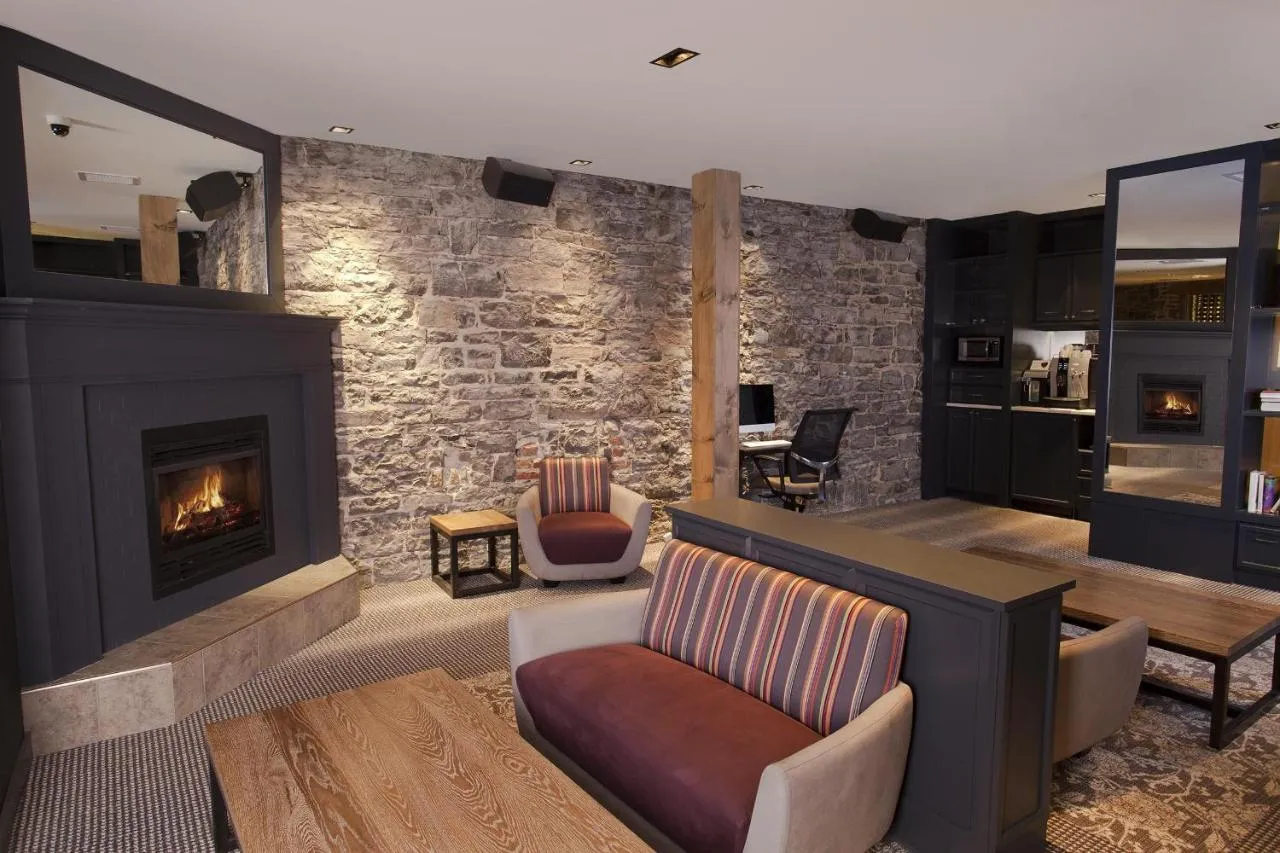 8. InterContinental Montreal
Montreal, QC, Canada
From $130 per night

ETIC Hotels Green Score: 9.5/10
What makes InterContinental Montreal sustainable?
Single-use plastic straws not used
Destination and community
Invests a percentage of revenue back into community projects or sustainability projects
9. Gladstone Hotel
Toronto, ON, Canada
From $140 per night

ETIC Hotels Green Score: 9.5/10
What makes Gladstone Hotel Toronto sustainable?
We strive to be leaders in hotel sustainability practices by committing to 100% renewable energy, buying locally and seasonally, using sustainable products, dramatically reducing consumption, recycling and composting our waste. Pictured: flipping the switch to 100% renewable electricity and natural gas with Bullfrog Power.

We welcome everyone and want you to feel at home. The Gladstone Hotel operates in an inclusive anti-oppressive framework that is ever-evolving to reflect the needs of all our guests.
10. Fairmont Chateau Lake Louise
Lake Louise, AB, Canada
From $320 per night

ETIC Hotels Green Score: 9.5/10
What makes Fairmont Chateau Lake Louise sustainable?
We're proud to support and participate in Planet 21 initiatives, Accor's environmental and social sustainability program. Planet 21 challenges everyone – guests, hotel colleagues, partners, and property developers – to take measurable actions to minimize our hotel's impact on our planet. Programs addressing reforestation, water conservation, energy savings and food waste reduction are an integral part of our hospitality DNA. As we look to the future, our hotels pledge to continue promoting long-term sustainability and stewardship in each of our communities.
Caring for our planet means being proactive stewards of our environment. Fairmont Hotels & Resorts recognizes climate change as a global issue we all must address. We have committed to four environmental priorities:
Reduce our consumption of energy
Reduce water consumption
Reduce the amount of waste we generate
Reduce our greenhouse gas emissions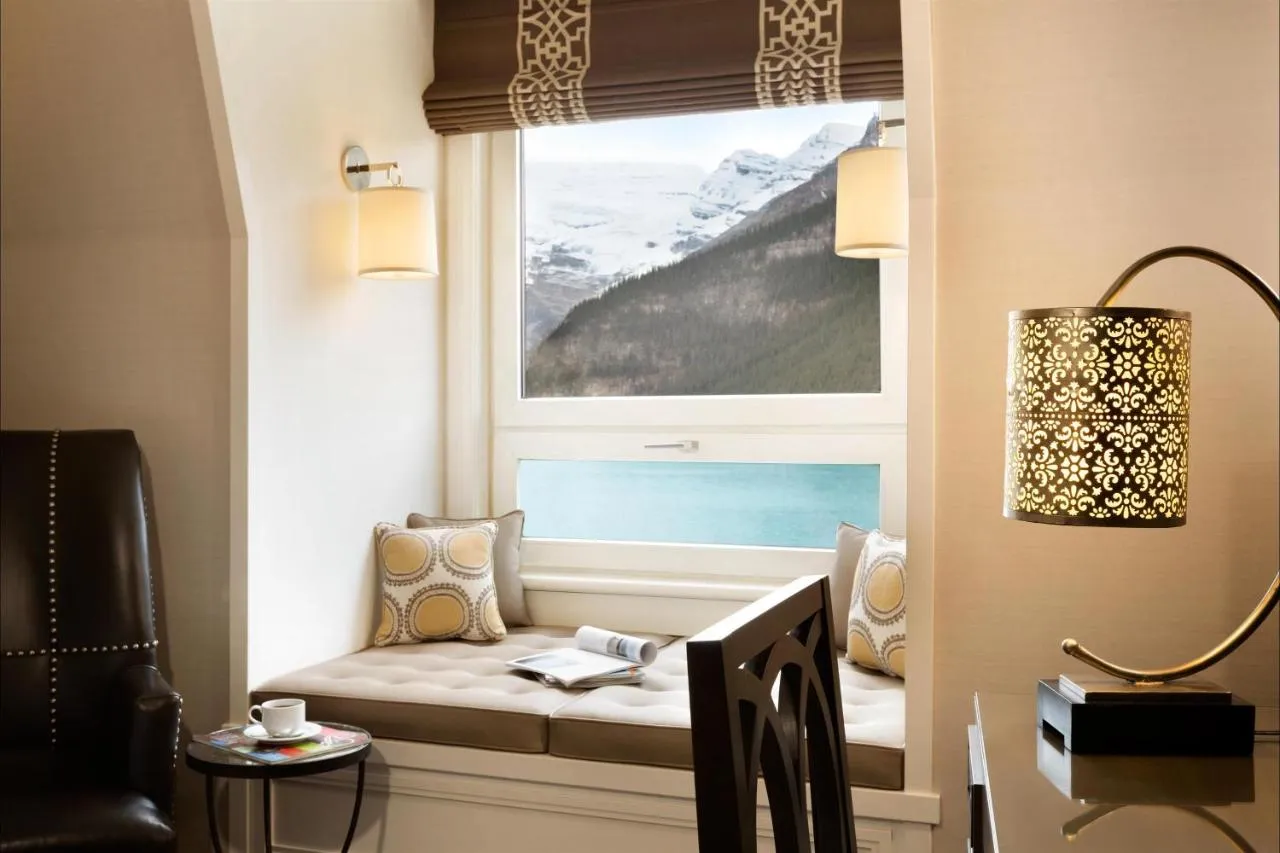 11. Brentwood Bay Resort
Brentwood Bay, BC, Canada
From $160 per night

ETIC Hotels Green Score: 9.5/10
What makes Brentwood Bay Resort sustainable?
Energy and greenhouse gases
Most food provided at the property is locally sourced
12. Siwash Lake Wilderness Resort
Thompson-Nicola E, BC, Canada
From $200 per night

ETIC Hotels Green Score: 9.5/10
What makes Siwash Lake Wilderness Resort sustainable?
Following the massive Elephant Hill wildfire in 2017, SLWR owners spearheaded development of a not-for-profit, conservation organization. The BC Wildland Ecology Centre Society has a symbiotic relationship with the resort and serves to protect, study, and showcase the fragile eco-system created by the wildfire. The society promotes biodiversity with the objective of reducing negative impacts to soils, riparian areas, cultural values, historic sites and wildlife habitats, while uniting stakeholders and partnering with local Indigenous organizations to preserve cultural and heritage values. BCWEC works in concert with the Secwepemcùl'ecw Restoration and Stewardship Society, which represents the Bonaparte, High Bar, Whispering Pines, and Skeetchestn Indigenous communities. Located at Siwash Lake, on the Wildland Private Nature Reserve, BCWEC performs all of our advocacy work while facilitating positive change for the environment.
While drawing inspiration from Nature and the ancestral culture of the area, our luxury resort has grown with the land, not onto it. We even partnered with National Geographic on a mission to promote sustainability through tourism; to help our clients understand the effects of climate change and inspire them to follow in our green footsteps. We are aligned with the United Nations Sustainable Development Goals for 2030, and the UN Declaration on the Rights of Indigenous Peoples.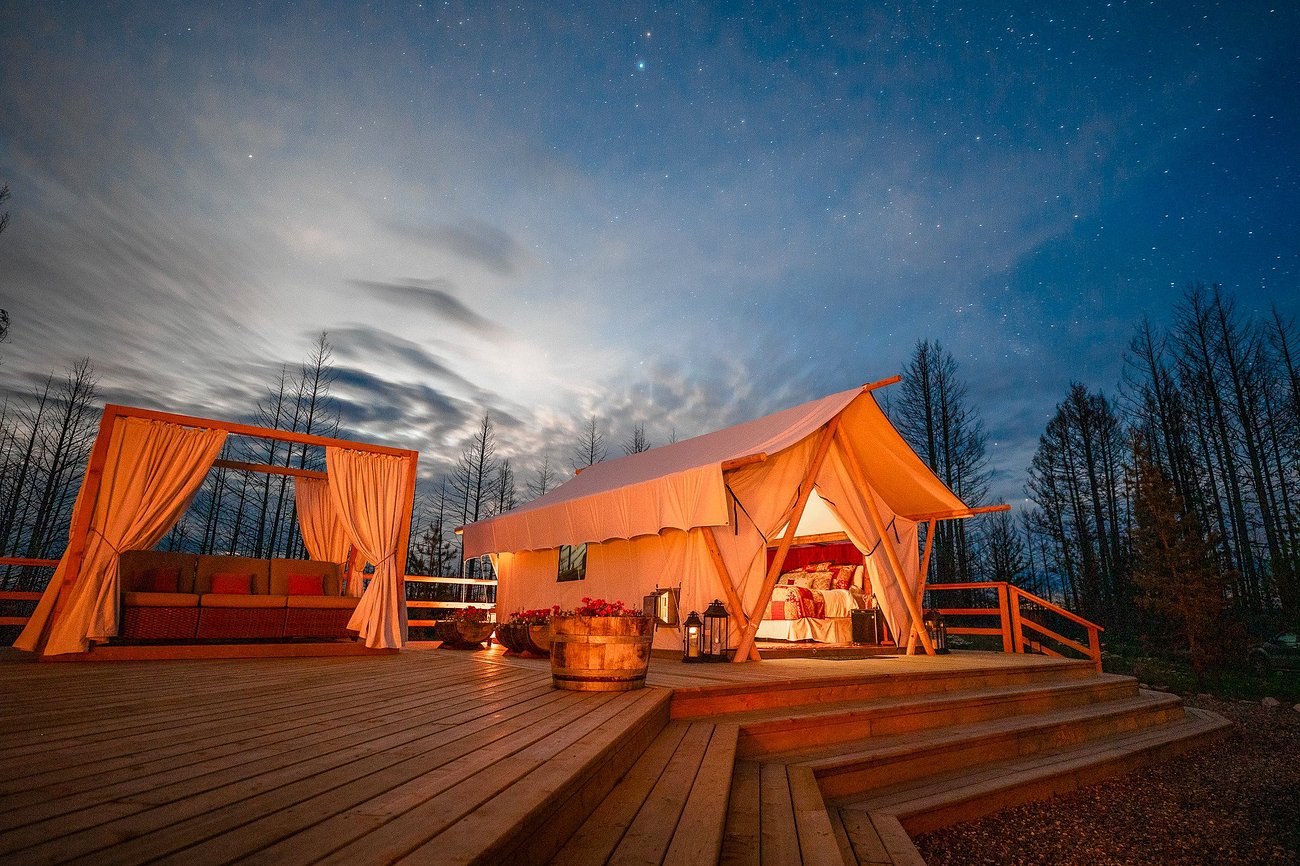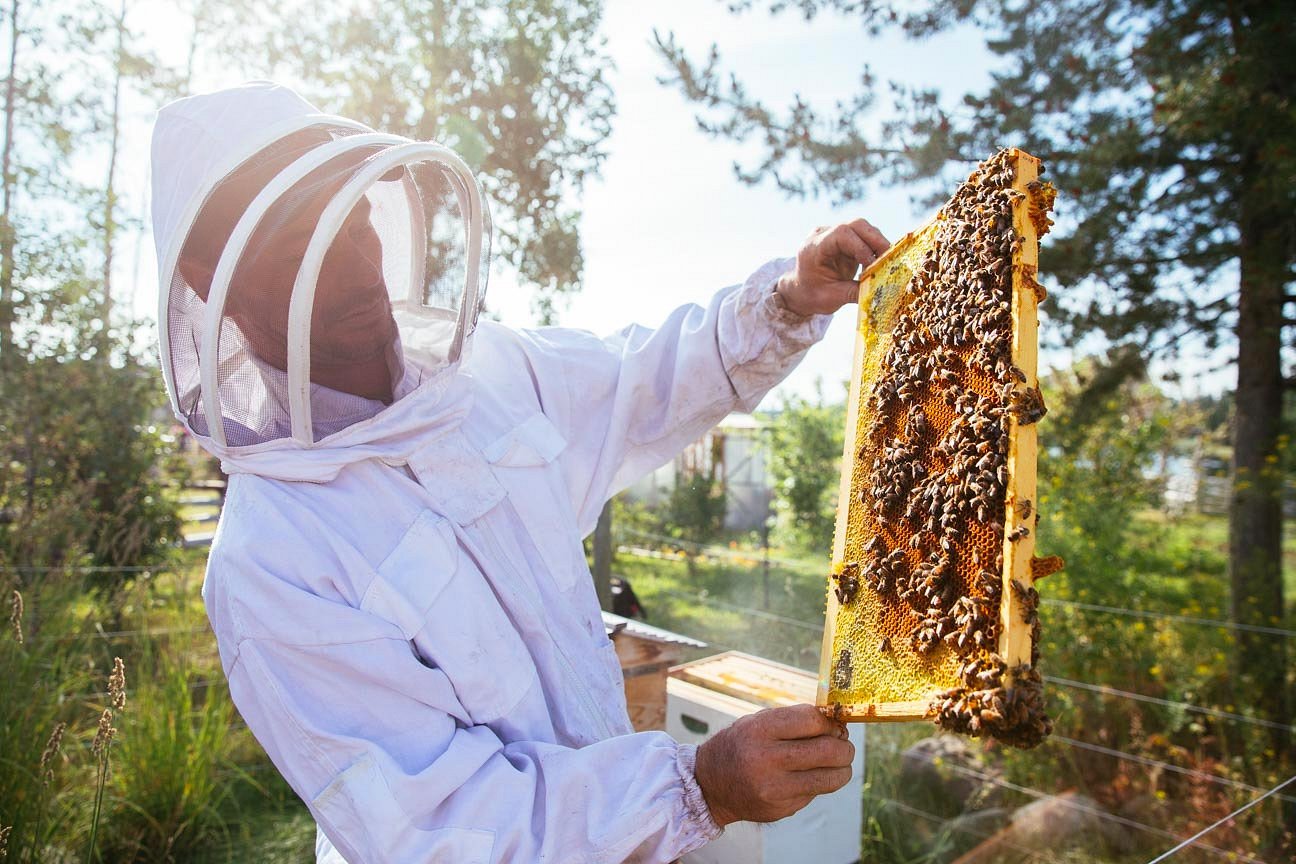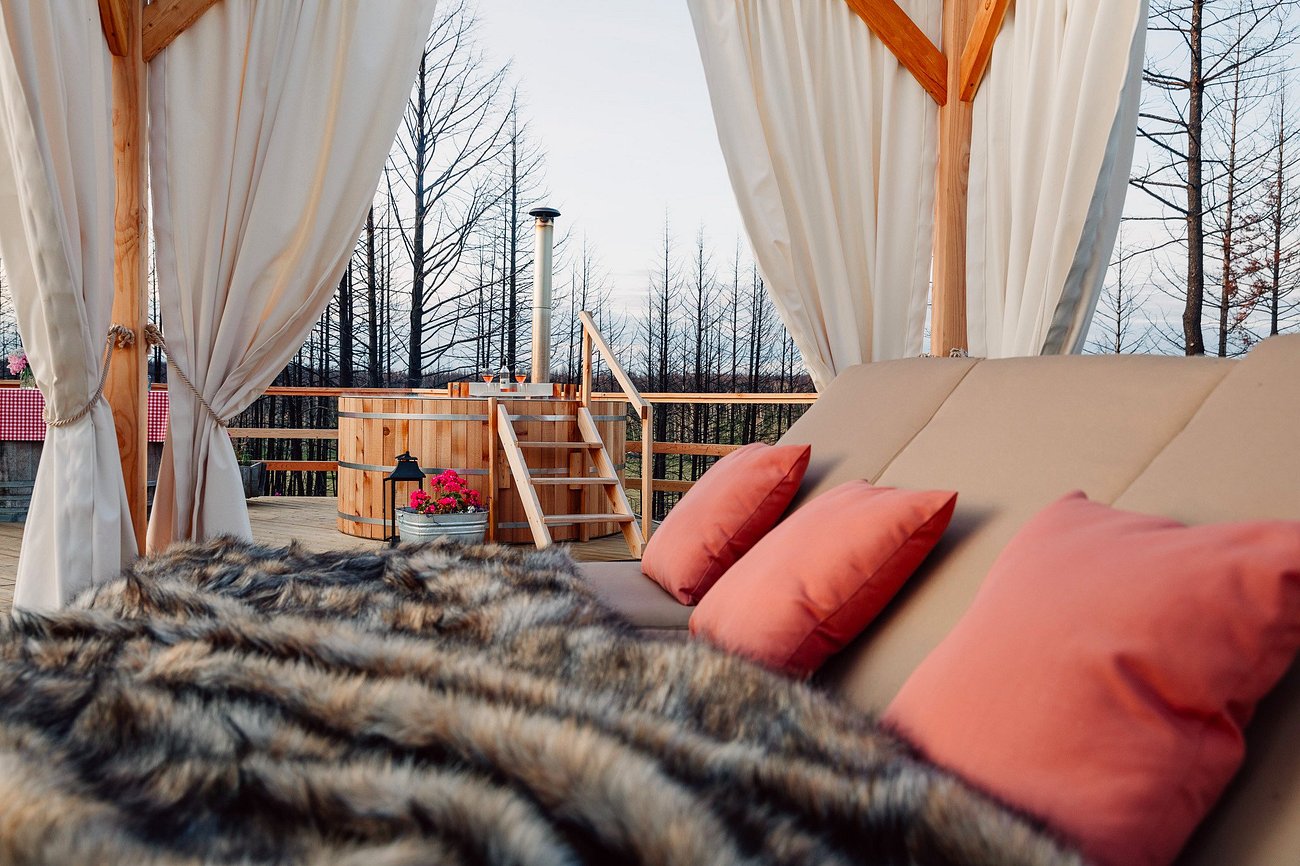 13. Sooke Harbour House Hotel & Resort
Sooke, BC, Canada
From $200 per night

ETIC Hotels Green Score: 9.5/10
What makes Sooke Harbour House Hotel & Resort sustainable?
We are proud to have achieved the highest standards of sustainability as Green Tourism. To learn more about the grading process click here.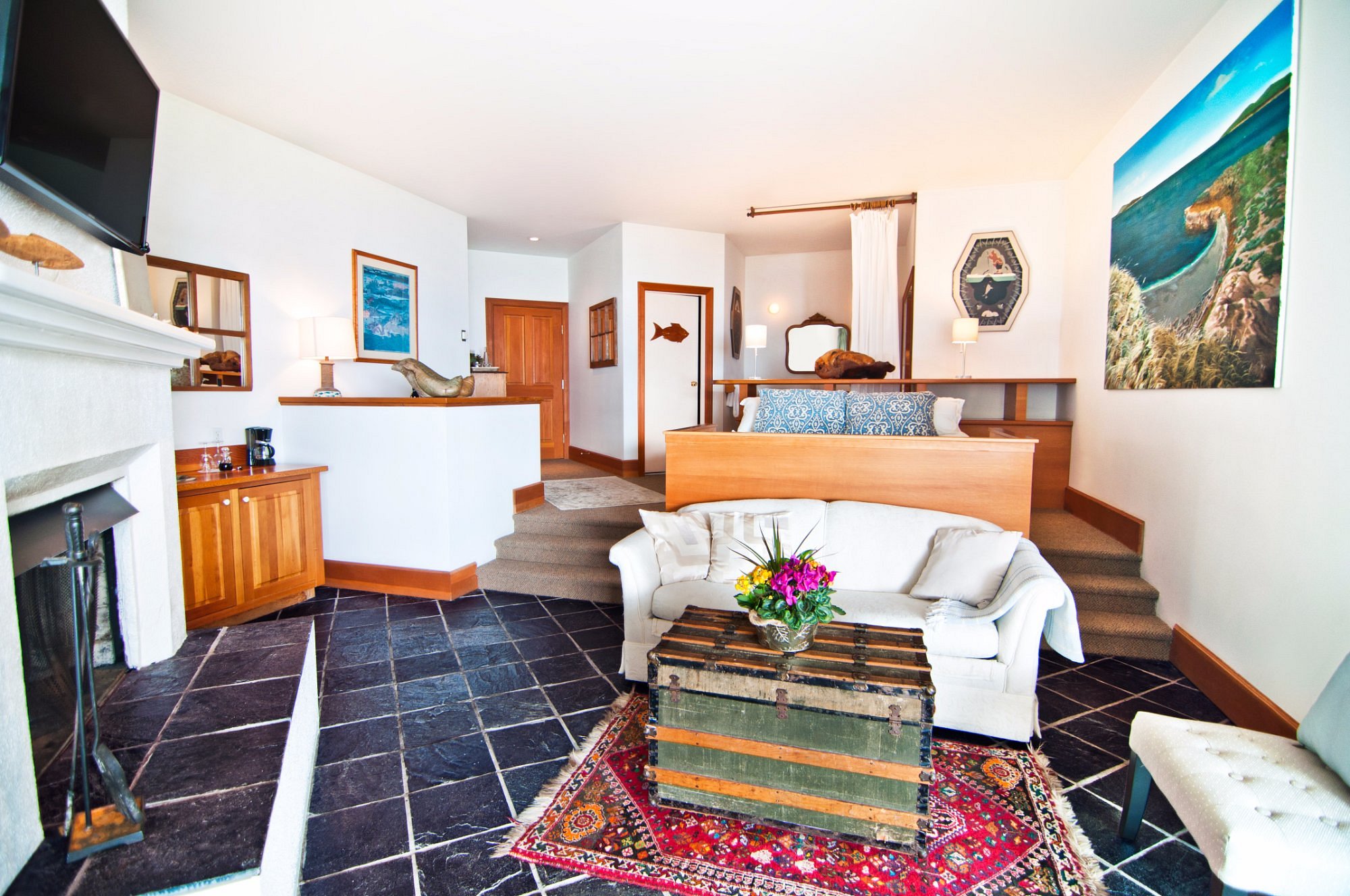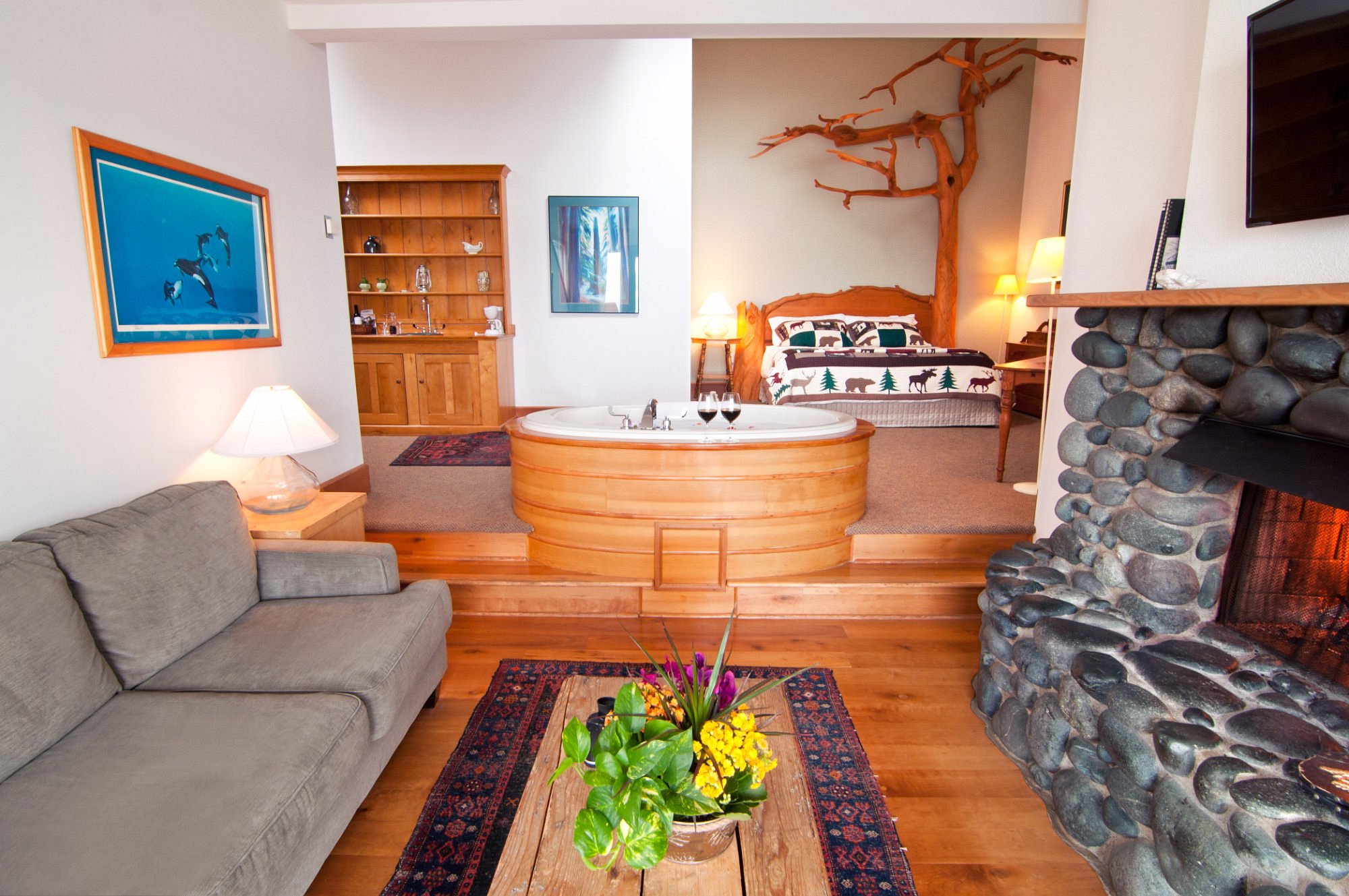 14. Pointhouse Suites on Sargeant Bay
Halfmoon Bay, BC, Canada
From $200 per night

ETIC Hotels Green Score: 9.5/10
What makes Pointhouse Suites on Sargeant Bay sustainable?
Livable Design
Passive solar features
Extensive glazing for natural light
Views & nature highlighted
Adaptable design for aging in place
Open plan
"Not so Big House" principles
Beautiful as well as durable materials, meant to last
Water Management
Super efficient Peat System for grey water and waste treatment
Butterfly rooflines, feature scuppers and rain chains channel water to integrated drainage to prevent erosion and allow rainwater to percolate back into the soil or runoff naturally
Conservation is achieved with low flow, dual flush toilets and shower heads and waterwise practices, & towel and linen re-use programs
Sustainable Materials & Practices
Locally harvested and milled beams and posts; Local stone from excavation for landscaping
Local labour market support
Many fixtures reused in some capacity; balance donated to Habitat for Humanity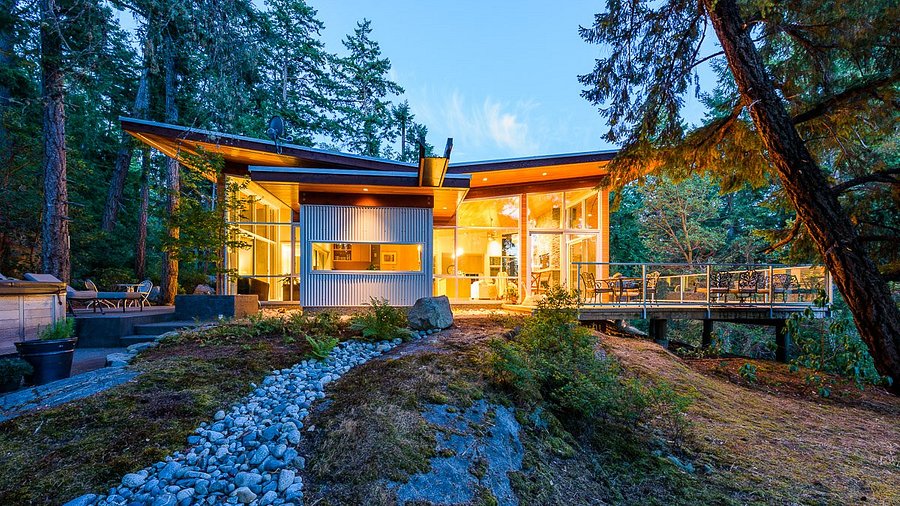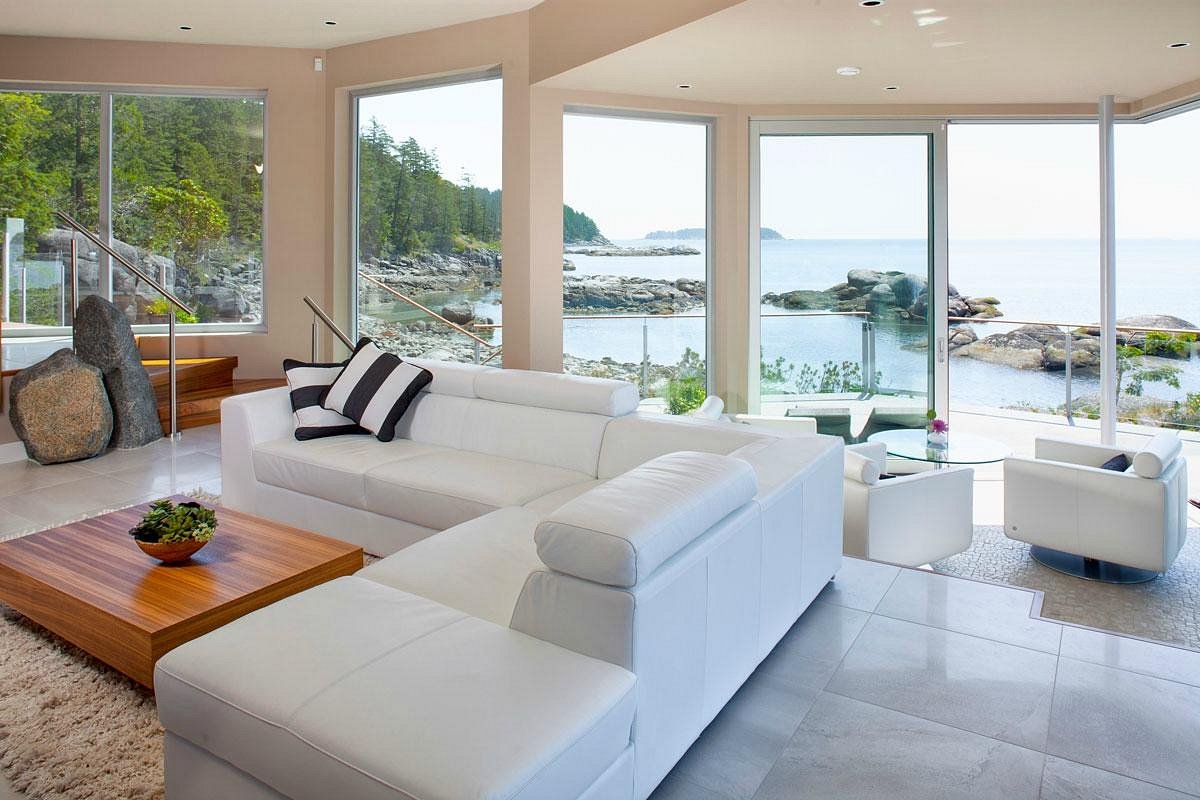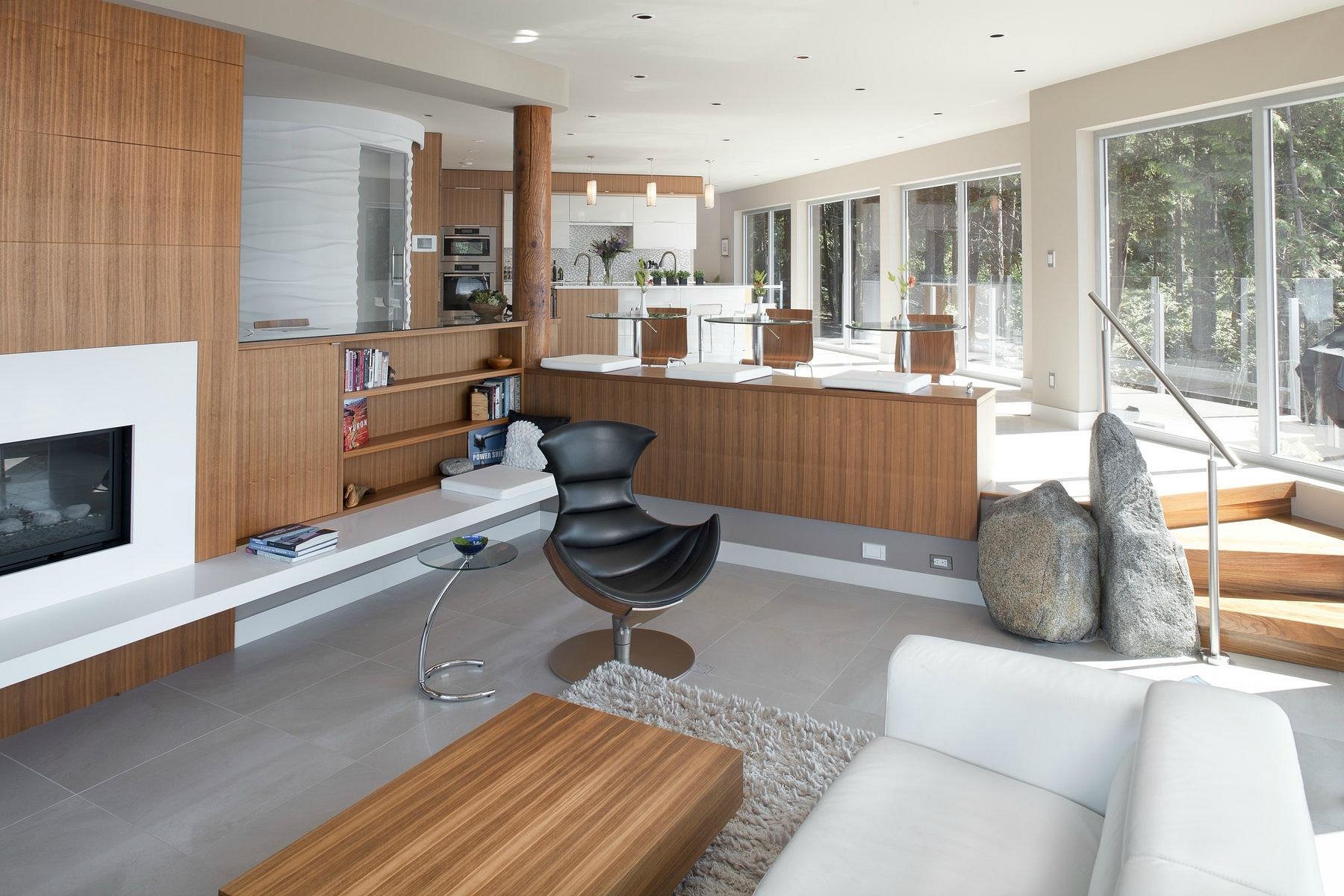 15. Island Lake Lodge
Fernie, BC, Canada
From $200 per night

ETIC Hotels Green Score: 9.5/10
What makes Island Lake Lodge sustainable?
Produce all our electricity (85 KW) using 2 flow through, hydro generators on Breanne Springs.
Use diesel generator only as an emergency backup system.
Utilize energy efficient light bulbs and other energy efficiency planning & tools.
Encourage a conservation ethic amongst guests to hang towels to reuse again and wash bed linens only every 3 nights or on check out.
Limit set points of thermostats.
We use 4 stroke snowmobiles for lower emissions, fuel consumption, low oil use, less sound pollution and fewer belt replacements.
Thermostats for the floor heating systems are throttled back during times of low occupancy.
Double walled Enviro-Tanks to eliminate fuel spills.
Recycle all glass, plastic, cans, paper and cardboard
Septic system is a combination of aerobic (forced air) and anaerobic treatment to an effluent field.
Use predominantly off-site laundry facility that utilizes energy efficient washers and dryers and environmentally safe products. Minimal on-site laundry facilities use only phosphate-free laundry soap.
Recycle oil filters, fuel filters, waste oils and anti-freeze.
Supply reusable cups for guests while catskiing.
Regularly service and maintain bear proof waste containers for outside operations.
Bags for garbage disposal are a biodegradable, compostable plastic meeting ASTM D6400 standards.
Holding tanks for mechanical oil and solvents in shop