The 20 Best Luxurious Hotels in the French Riviera
For Your Upcoming Luxurious Stay in the French Riviera.
A Sustainability Ranking in partnership with ETIC Hotels
You're planning a trip to the French Riviera and you're trying to be as ethical and sustainable as possible?
niood lists you the 20 best luxurious hotels in the French Riviera (Côte d'Azur):
1. Hotel du Cap-Eden-Roc
Antibes, France
From $1,200 per night

ETIC Hotels Green Score: 9.5/10
Hotel du Cap-Eden-Roc is the quintessential Riviera playground, with a stretch of private shore, parkland, pool and pontoon. Generations of families come for the season, year after year, enjoying our warm and generous hospitality. Spacious connecting suites and secluded private villas make relaxing family homes.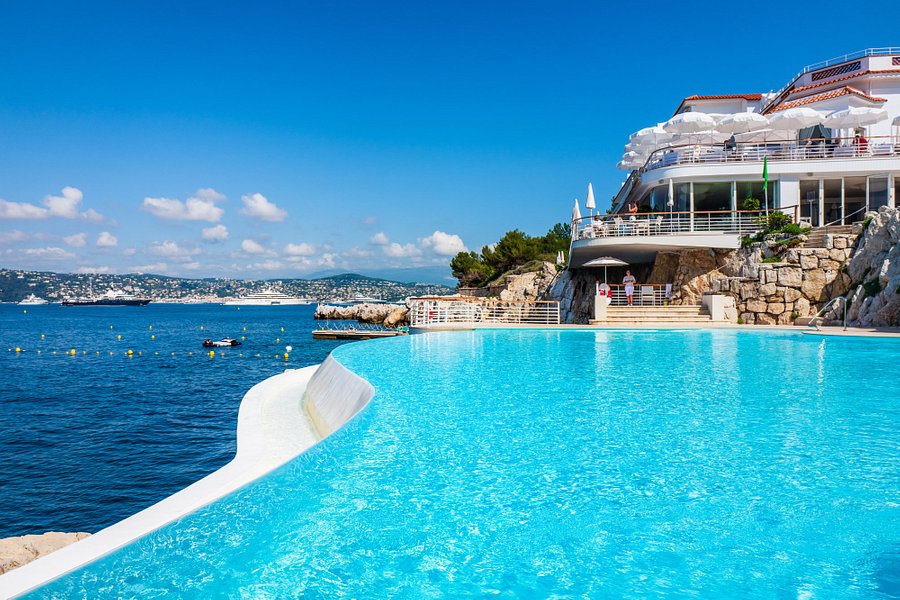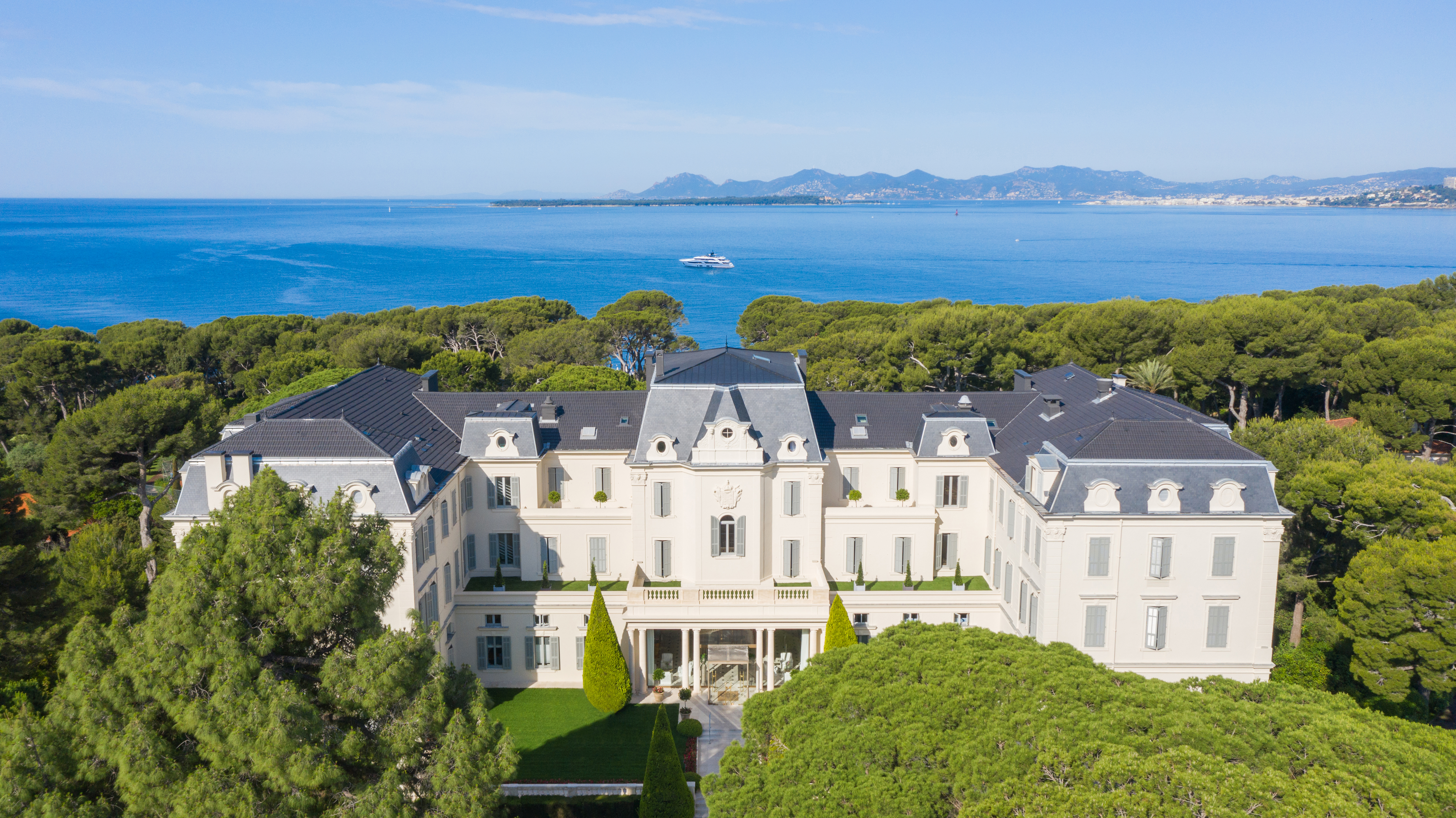 2. Grand-Hotel du Cap-Ferrat
Saint-Jean-Cap-Ferrat, France
From $750 per night

ETIC Hotels Green Score: 9.5/10
With a guestbook signed by everyone from Elizabeth Taylor to Winston Churchill and an enviable perch overlooking the Mediterranean Sea, the palatial spread of the Grand-Hôtel du Cap-Ferrat, A Four Seasons Hotel has been the epitome of Côte d'Azur chic for more than a century. Today, sumptuous rooms with views from Nice to Monaco, Michelin-starred Provençal and Mediterranean cuisine and a lively pool club keep this landmark hotel at the forefront of Riviera life.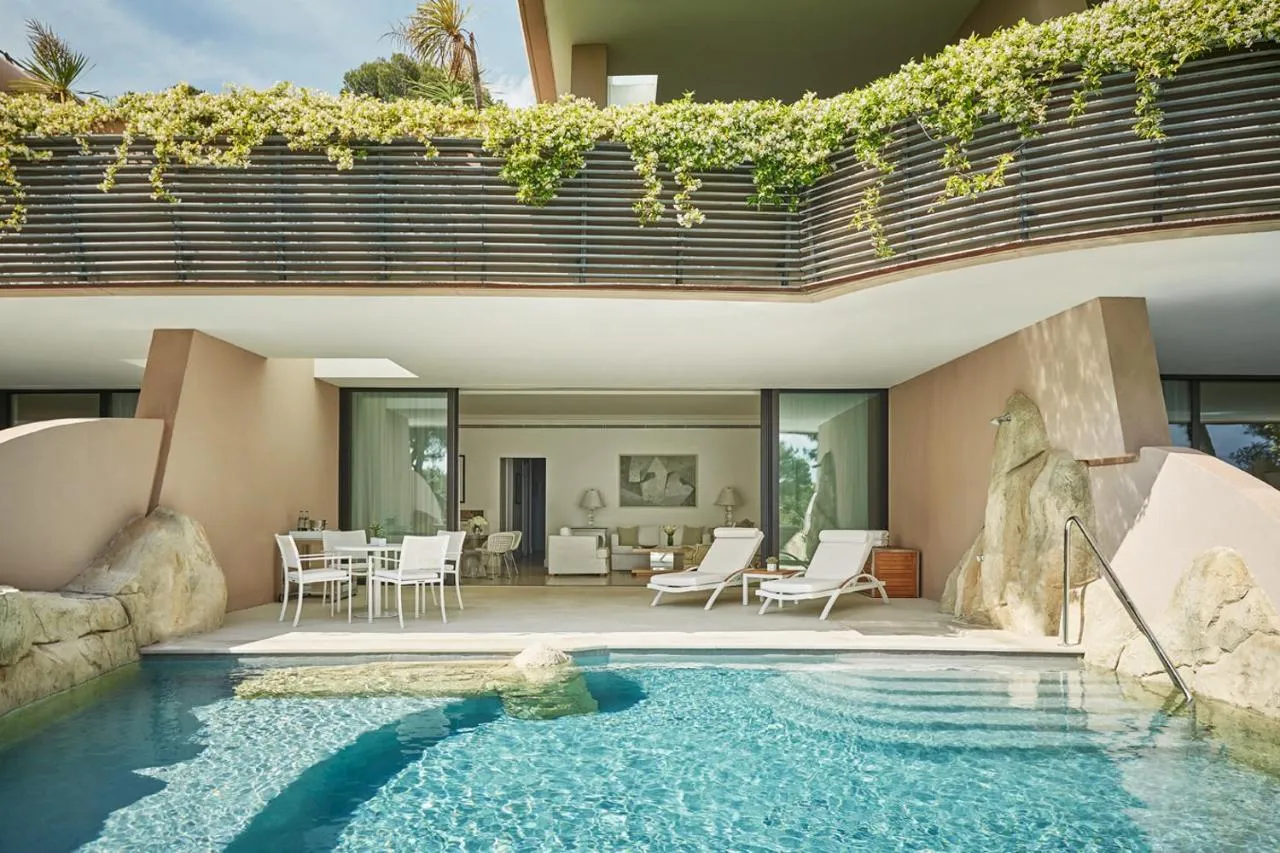 3. Château de La Chèvre d'Or
Èze, France
From $450 per night

ETIC Hotels Green Score: 9.5/10
Nature is everywhere at Château de la Chèvre d'Or. There are lots of different gardens filled with sculptures, fountains, waterfalls, flowers, herbs, trees and shrubs. The area is perfumed with the scents of jasmine, bougainvillea and roses. The magnificent colors create a framework that blends into the horizon and the sea. This will take you into a voyage where it is pleasant to just relax or stroll around and breath in the freshness.
Our many terraces provide you with lots of places to completely relax. Fresh and tranquil spots, which all have an incredible view over the Mediterranean and the hillsides, illuminated by sunlight. All the pastel colors melt together to form a magical setting.
4. Althoff Villa Belrose
Gassin, France
From $500 per night

ETIC Hotels Green Score: 9.5/10
Enjoy this unique moment, to discover the small paradise of Saint Tropez. In a very welcome and classic atmosphere, benefit from an individual welcome, a personalized service as well as culinary delights. Located on the borderline between the sky and the sea, on one of the hills of Gassin, the Althoff Hotel Villa Belrose, a 5 star luxury hotel, is located on the Côte d'Azur, five minutes away from the well-known small village of Saint Tropez.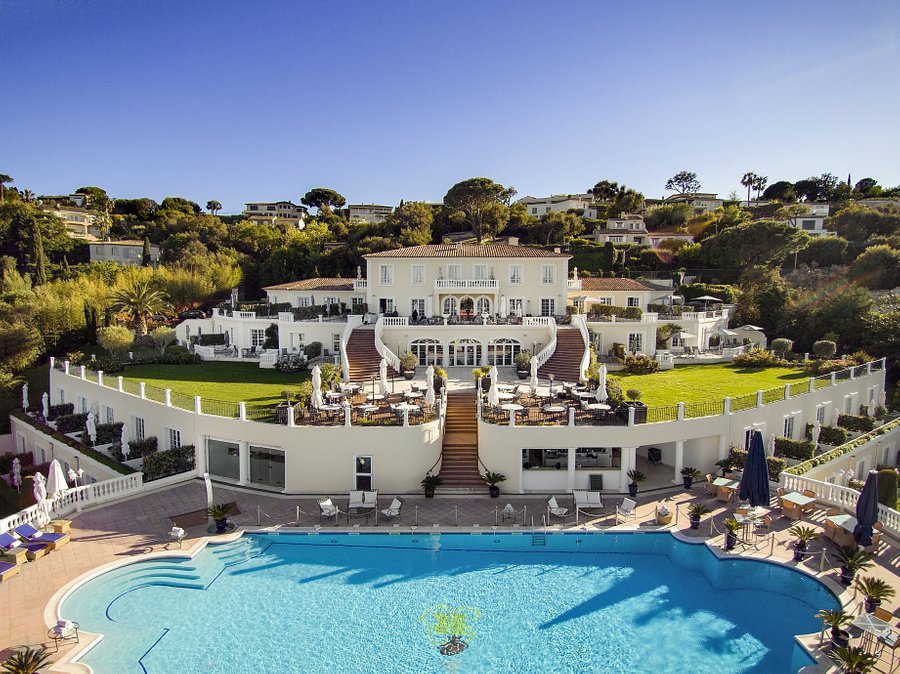 5. Villa Cosy, Hotel & Spa
Saint-Tropez, France
From $500 per night

ETIC Hotels Green Score: 9.5/10
The Villa Cosy, hotel & spa combines luxury and calm in the center of Saint-Tropez. The resort offers Rooms, Suites and Villas, located around a swimming pool heated all year round and an exotic garden.
In this idyllic and relaxing environment, our dedicated and attentive team offers you a personalized welcome where each of your desires will be enhanced.
Our exclusive concierge service is available 24 hours a day. Our desire to make your stay unforgettable is worth the loyalty of our guests, year after year.
To enhance your stay, the hotel offers different places, such as the Spa by Sothys with its sensory and innovative experiences, the Cosy bar and its warm atmosphere, from which you can discover the exceptional architecture of the hotel's cellar where aging Grands Crus, local wines and prestige Champagnes, to be tasted on demand by contacting our Room Service 24 hours * service. Outside, various terraces will allow you to enjoy the tranquility of the place at its best, from the Zen area with its sparkling hot tub (opening summer 2019) to the beaches of the main pool.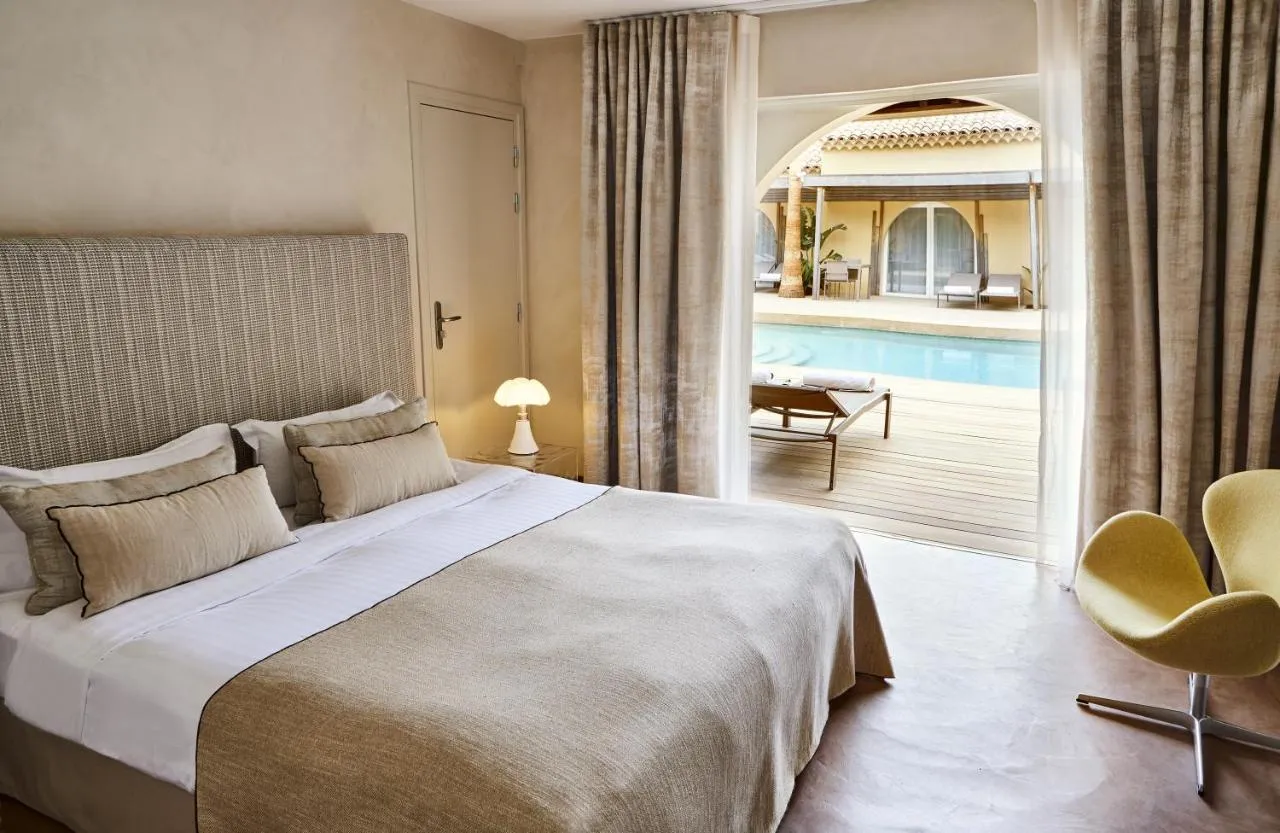 6. Cheval Blanc St-Tropez
Saint-Tropez, France
From $850 per night

ETIC Hotels Green Score: 9.5/10
More than ever, we are committed to offering you rare and memorable moments in our Maison. More than ever, our Ambassadeurs are striving to implement new procedures, new rituals, to brighten up your stay while respecting the strictest sanitary and safety measures. More than ever, Cheval Blanc St-Tropez invites you to discover a new Art of Emotion, to indulge in pure bliss with your loved ones.
7. Hôtel Les Roches Rouges
Saint-Raphaël, France
From $500 per night

ETIC Hotels Green Score: 9.5/10
Between the ocher-red rocks of the Estérel and the deep blue sea, a strikingly white mid-century modern building vies for your attention as you weave along the coast. Nothing else but green and blue, unless you count the high tower on the mysterious Golden Island so tantalizingly close. On the horizon, lush pines, a salt-water pool, and the glorious Mediterranean, never out of sight from the rooms, restaurants, spa, roof-top swimming lane and Provencal scrub-land. Wherever your gaze drifts, the charm of the French Riviera – in widescreen.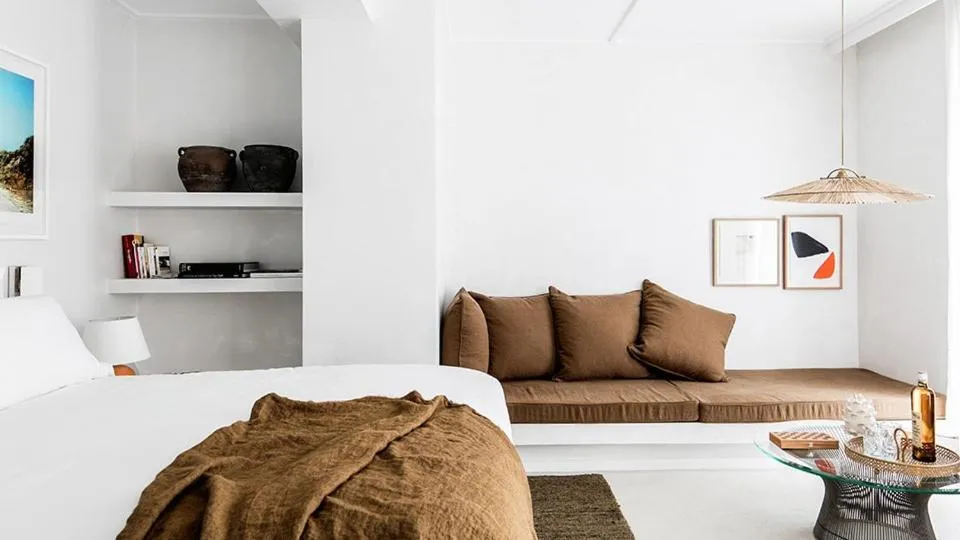 8. Hotel-Restaurant La Villa Mauresque
Saint-Raphaël, France
From $300 per night

ETIC Hotels Green Score: 9.5/10
La Villa Mauresque is now more than ever a well established and much loved Luxury Hotel in Cote d'Azur. A confidential and refined address suitable for families and romantic getaways, where most of the rooms and suites offer luxury bathroom, private terraces (some with private Jacuzzis) and a breathtaking sea view.
9. Hôtel Muse Saint-Tropez
Ramatuelle, France
From $500 per night

ETIC Hotels Green Score: 9.5/10
MUSE pays tribute to the daughters of Zeus, king of the gods and Mnemosyne, goddess of memory; the original muses that embodied a different art each and inspired creation. In emulation of muses as sources of an artist's inspiration, the ultimate unparalleled experiences are brought to life.
Encapsulating the laid-back glamour of the Riviera, MUSE Saint-Tropez is a chic bespoke retreat that reflects architectural simplicity nestled in the heart of an award-winning ecological and self-sustainable garden designed by acclaimed landscape artist, Sophie Agata Ambroise.
MUSE is a state of mind where minute details interweaves with life's perfect moments or time bubbles of pure happiness. A celebration of senses, tastes and textures. Evoking pleasure to the eye. This boutique hotel in Saint-Tropez leaves nothing to chance to make each second with us a true tribute to art.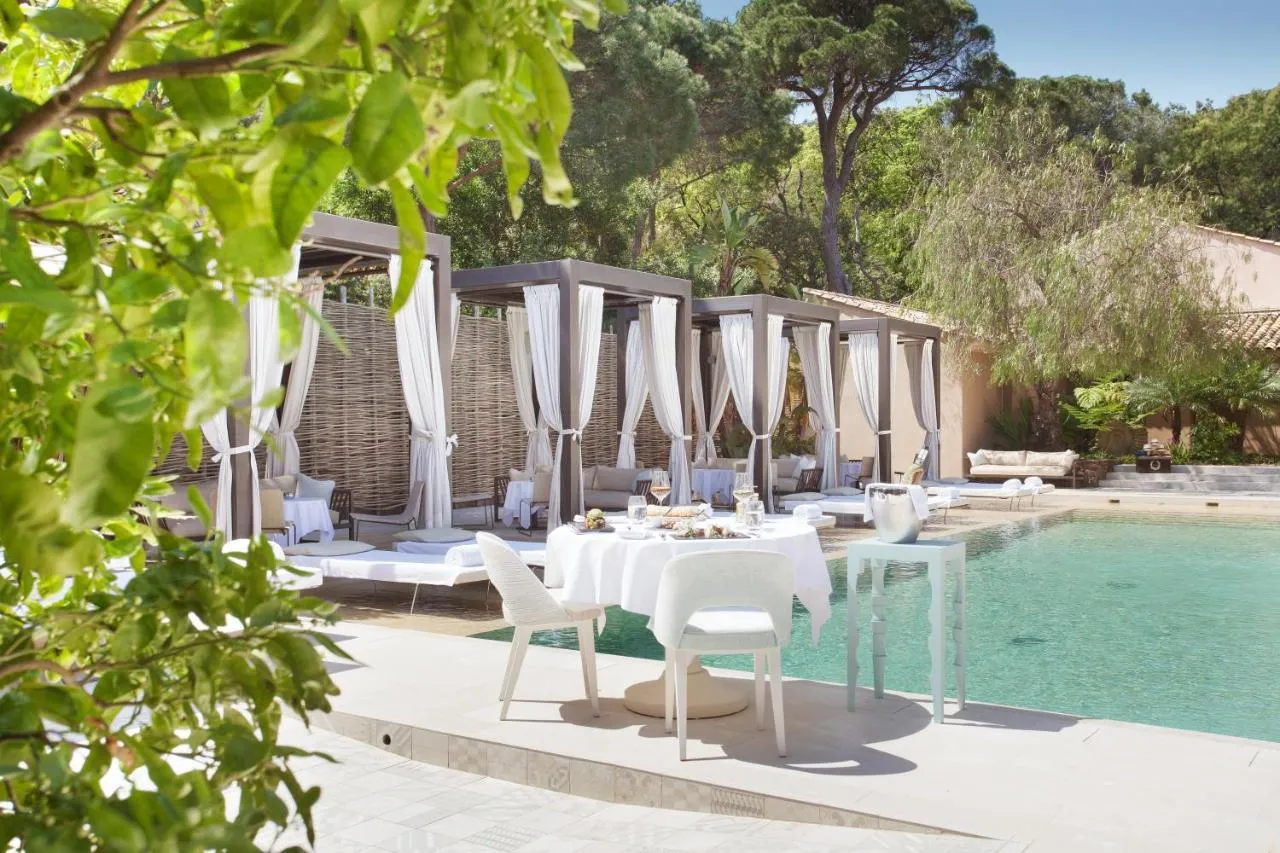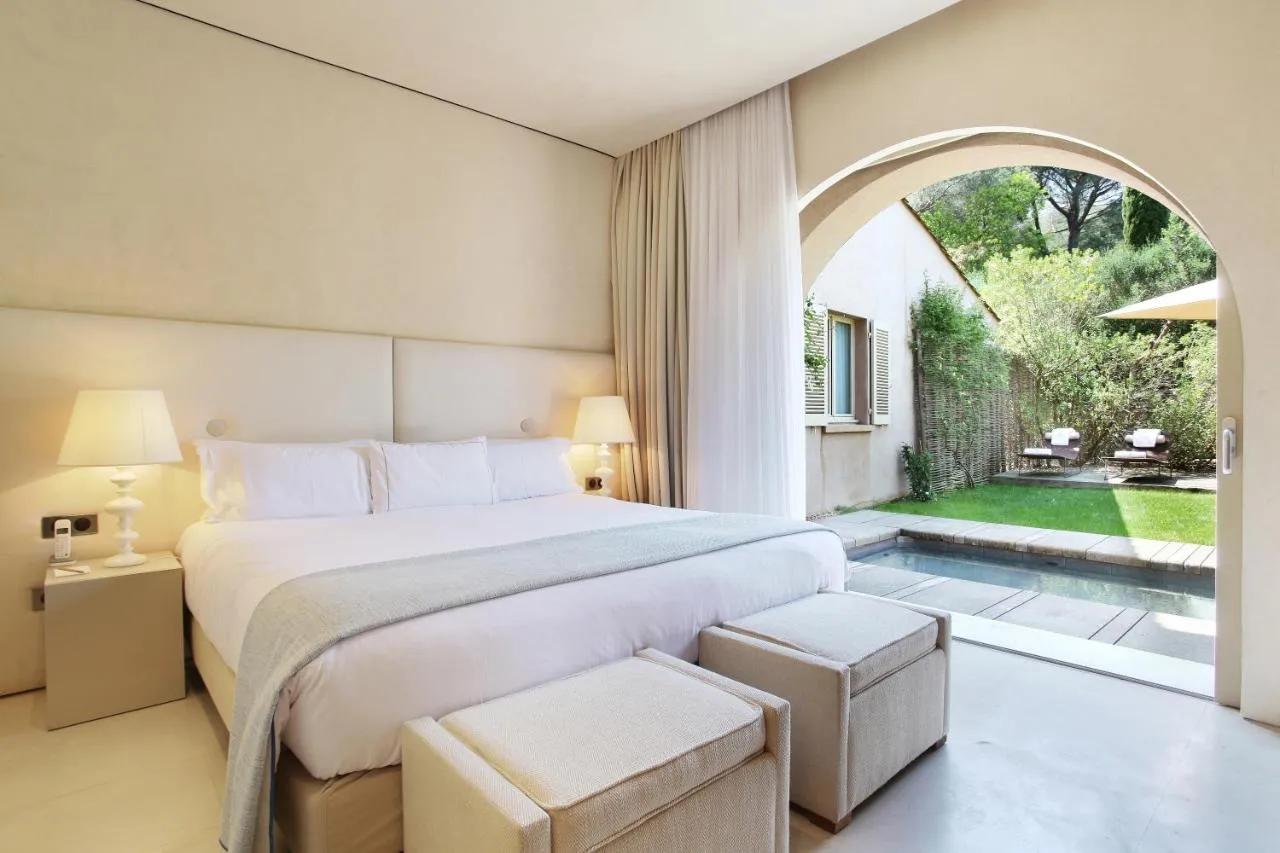 10. Hôtel Tiara Yaktsa Côte d'Azur
Théoule-sur-Mer, France
From $550 per night

ETIC Hotels Green Score: 9.5/10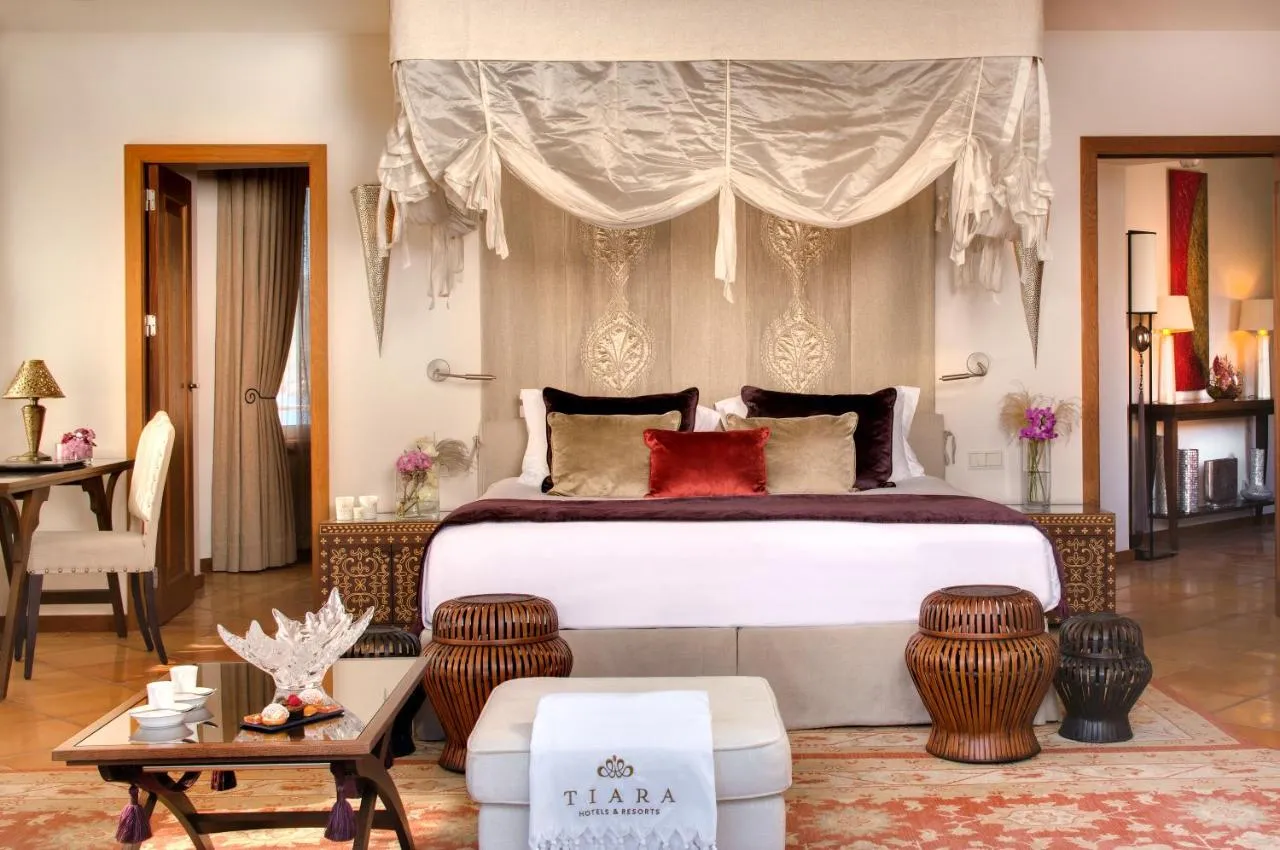 11. Mas des Romarins, The Originals Relais
Gordes, France
From $220 per night

ETIC Hotels Green Score: 9.5/10
All aboard for Gordes ! Le Mas des Romarins puts the Luberon's most beautiful village at your feet… This early 19th century dry stone residence is now home to an appealing 3-star hotel, with a heated pool in summer, a private car park, a terraced garden, a spacious lounge, cosy rooms and a gourmet restaurant
This exceptional environment in the heart of Provence is just a few minutes' walk from the centre of Gordes, listed as one of France's most beautiful villages.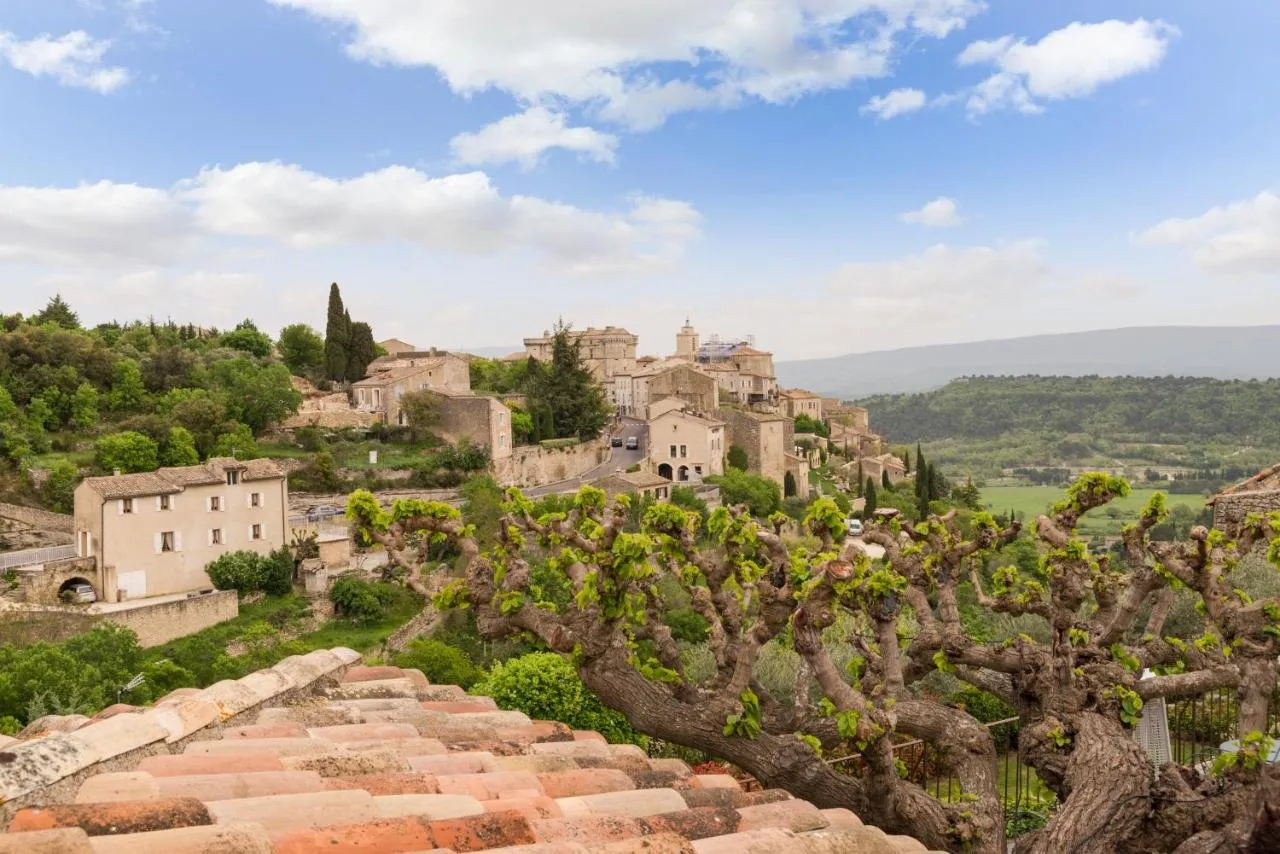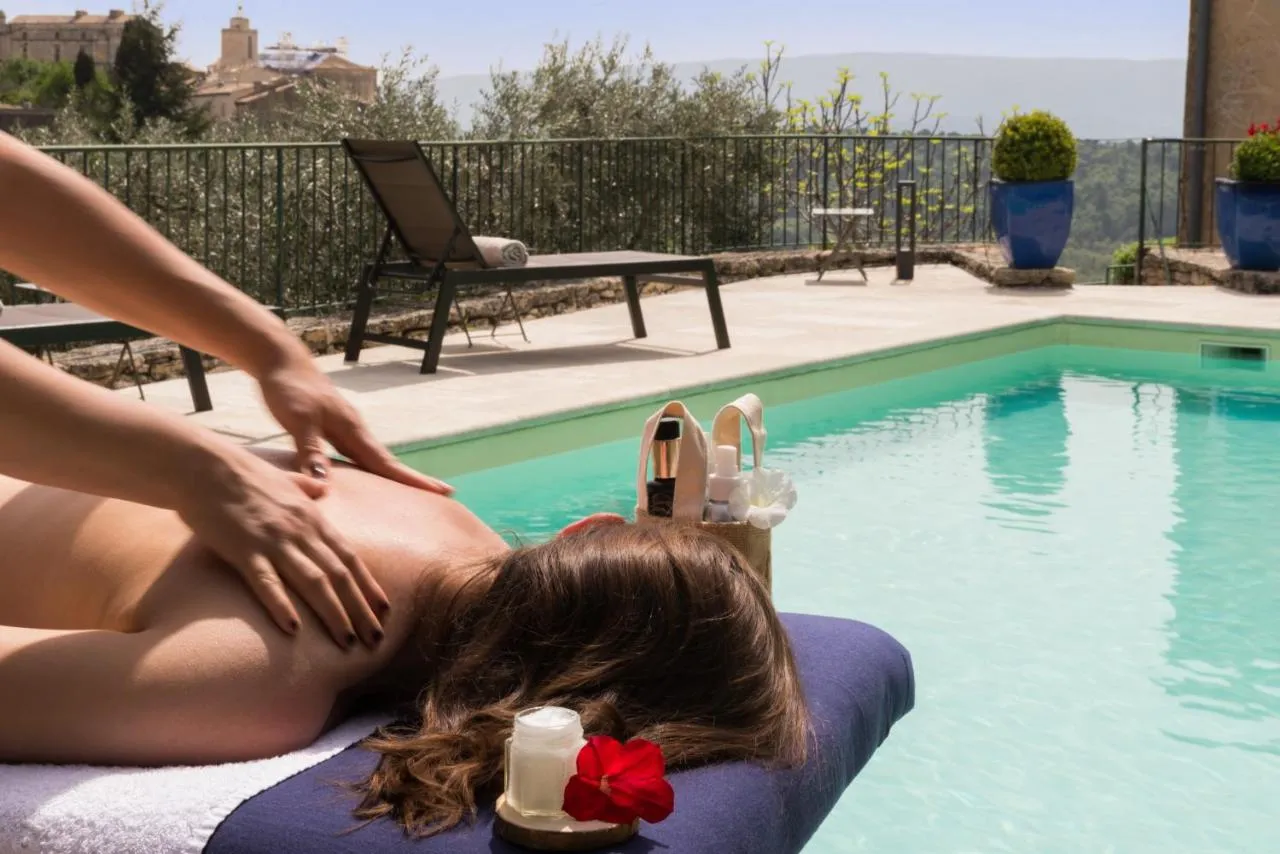 12. Hôtel Byblos
Saint-Tropez, France
From $550 per night

ETIC Hotels Green Score: 9.5/10
To associate the abduction of the lovely nymph Europa by Zeus with the Byblos really makes a lot of sense since both of them have the status of a myth.
A timeless hotel, the Byblos has lived through decades without ever giving in to trends and will remain a temple for all the pleasures.
A magical enclave at the heart of Saint-Tropez, at the same time sparkling and relaxing, secret and select, chic and low-key, it seems to me that the leading figures of the world have come at least once to the Byblos and to the Caves du Roy.
But the most beautiful stories are those that will be written up with us at the heart of the legend…
13. La Pérouse
Nice, France
From $250 per night

ETIC Hotels Green Score: 9.5/10
At the Hotel La Pérouse, you are in an extremely uncommon place; it's the address you will keep to yourself so that it doesn't become too popular and too busy. The view on the Angel Bay is spectacular: it will take your breath away.
Located in a unique setting, nestled on the Castle Hill, just at the end of the promenade des Anglais, a short walk from the market of the Cours Saleya in the old Nice, just behind the port.
At the foot of the hotel, the "Castel" private beach will welcome you for a dip in the sea or to sunbathe.
14. Hotel Barrière Le Majestic Cannes
Cannes, France
From $300 per night

ETIC Hotels Green Score: 9.5/10
Set down your suitcases in the splendid décor of the Hotel Le Majestic's lobby. Be overcome with a sensation of well-being. The Mediterranean Sea embraces the terraces of the rooms. Share delightful family moments and let the children experience their own adventures.
Enjoy sport and lazing on the private beach, as well as the Projection room and Clefs d'Or Concierge, before relaxing at the Spa Diane Barrière. Inject some magic into your evenings and experience a star-studded stay.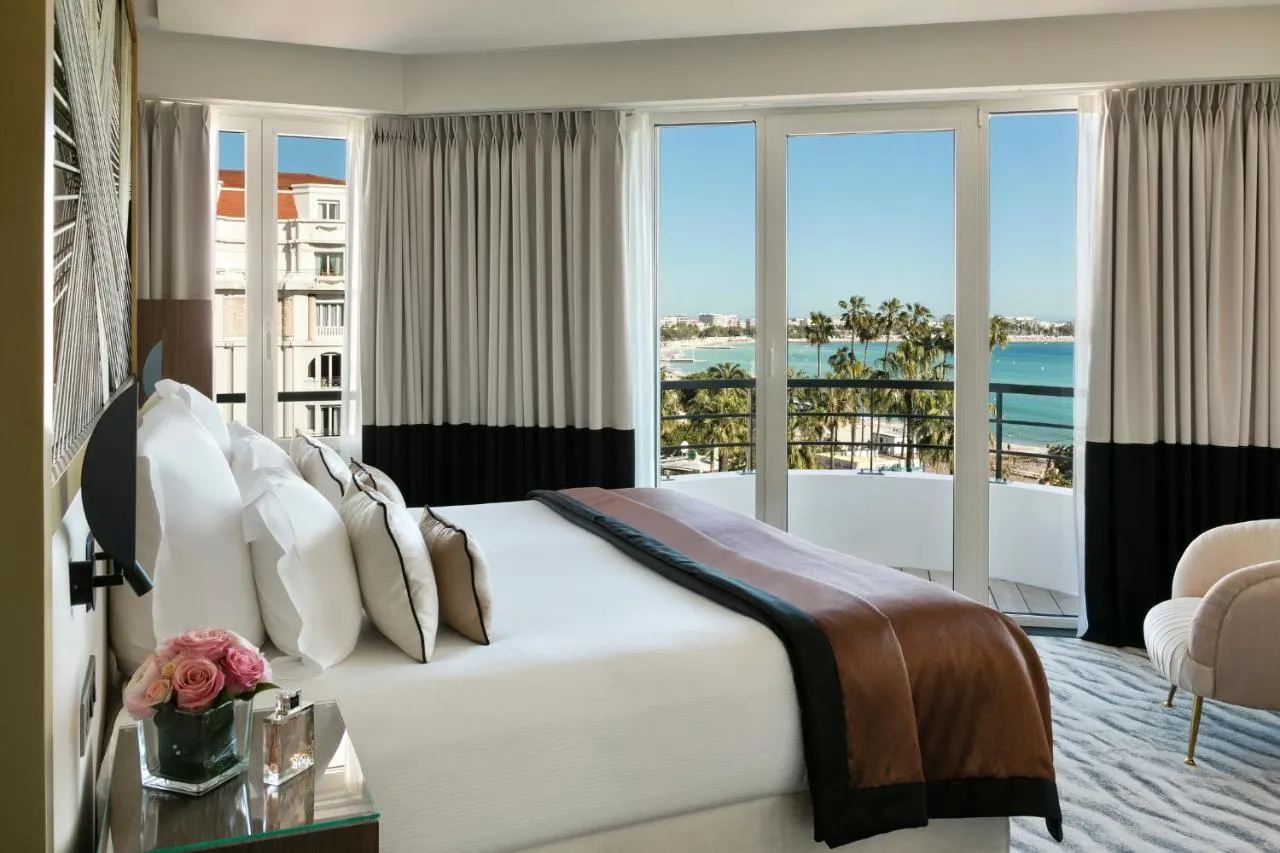 15. Hotel & Spa Du Castellet – Var
Le Castellet, France
From $350 per night

ETIC Hotels Green Score: 9.5/10
On the edge of a forest of pine trees overlooking the Mediterranean Sea, the Hôtel du Castellet is one of the region's most charming properties. Guest rooms are painted in hues of honey, lavender and grape and there are plenty of sun-drenched terraces.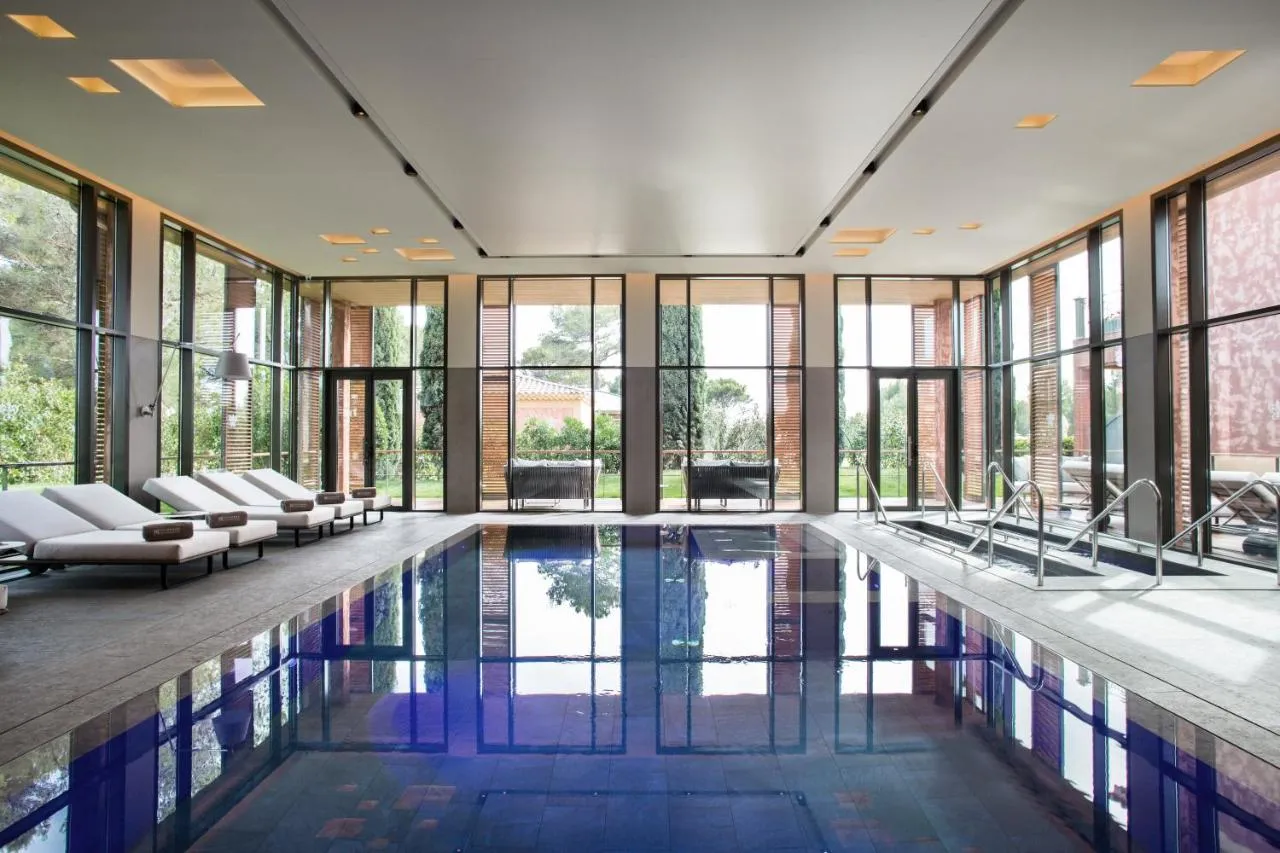 16. Hôtel Les Roches Blanches
Cassis, France
From $750 per night

ETIC Hotels Green Score: 9.5/10
The hotel Les Roches Blanches has undergone a complete renovation in order to give back to its building the soul of the 1930s. A mix of the Roaring Twenties and Art Deco reminiscent of the Riviera of the first half of the 20th century.
Imagined by the Kappel agency, the new modern and neat decor aims to restore the hotelLes Roches Blanches's identity: French elegance in an unparalleled natural landscape for unforgettable moments.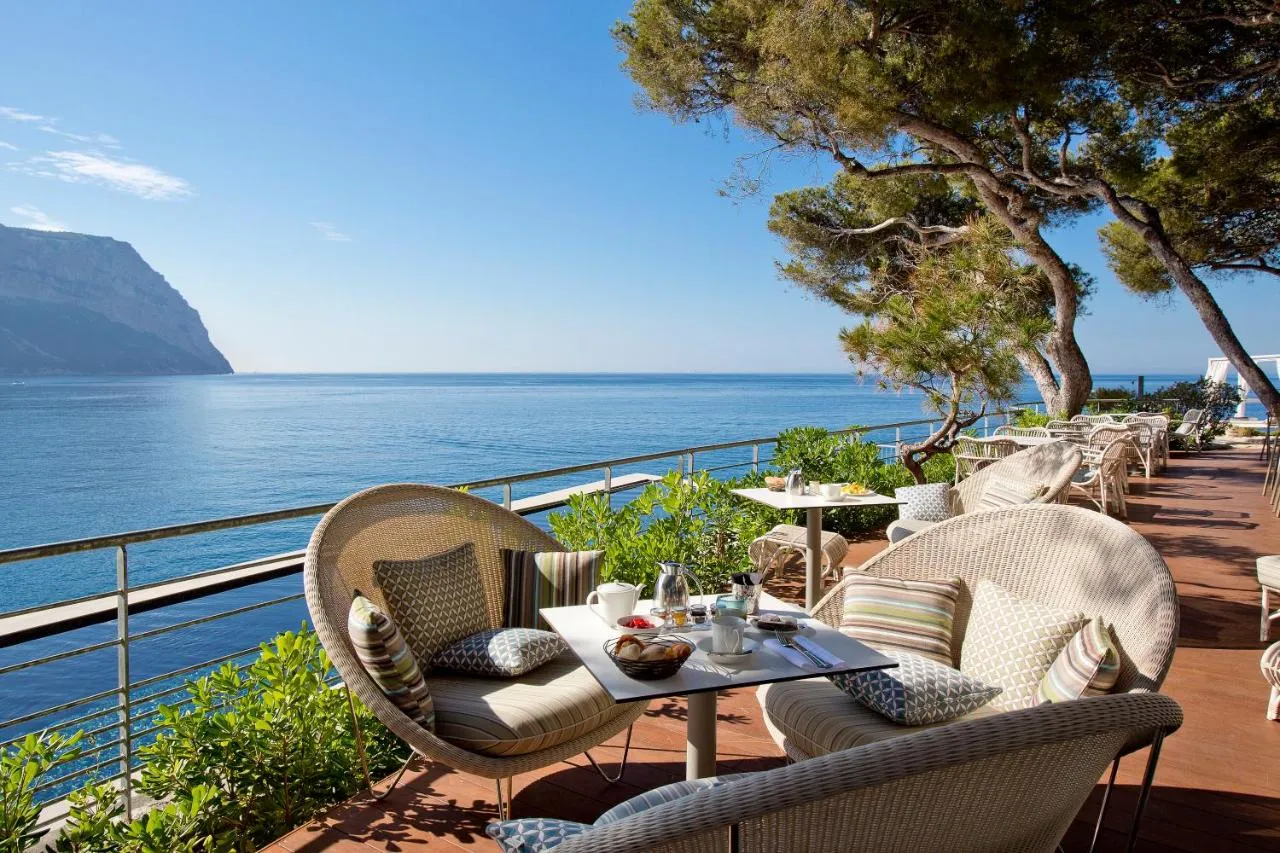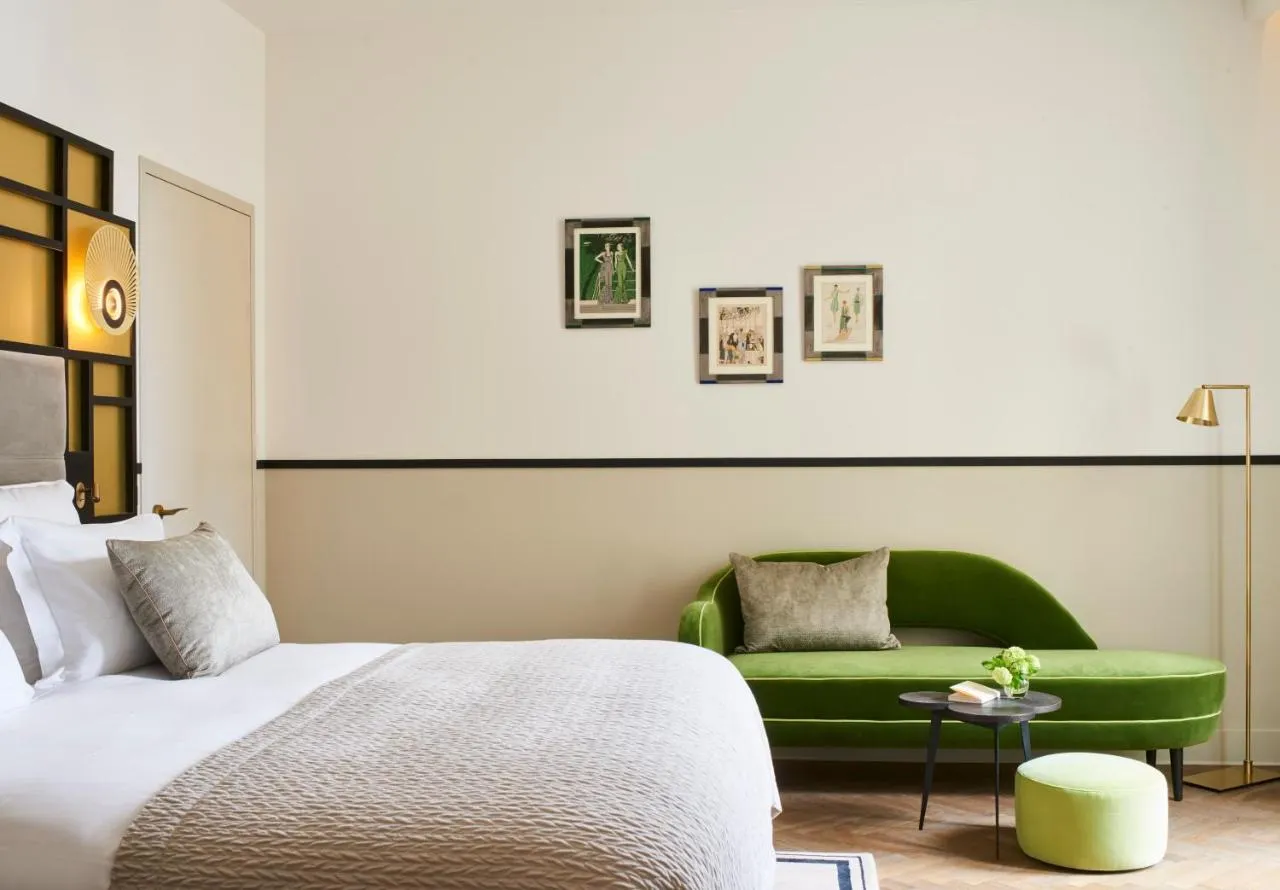 17. Villa La Coste
Le Puy-Sainte-Réparade, France
From $800 per night

ETIC Hotels Green Score: 9.5/10
Situated halfway between the historic town of Aix en Provence, home of Cezanne, and the famous Luberon Nature Park, Villa La Coste is set in the midst of the Provencal landscape, in the heart of the biodynamic vineyard Château La Coste, an international destination for art, architecture and natural beauty.
18. Hotel de Paris
Monte-Carlo, Monaco
From $650 per night

ETIC Hotels Green Score: 9.5/10
Sitting right at the heart of the action on Place du Casino, the iconic Hôtel de Paris Monte-Carlo offers guests an unparalleled experience, combining the magic of a legendary hotel with some exceptional things to see and do – from Michelin-starred restaurants to the Jewellers' Courtyard, Opéra Garnier, Casino de Monte-Carlo, Thermes Marins Monte-Carlo and much more – all rolled into one.
The ultimate luxury of the palatial surroundings… Following several years of transformation, the Hôtel de Paris Monte-Carlo is delighted to unveil its new rooms and suites for 2019, where everything from the lighting and materials to the facilities provided has been specially designed for an unforgettable, 5-star experience. For a stay in Monaco like no other, the palace's crown jewels are the Princess Grace and Prince Rainier III Suites, which are simply without equal on the French Riviera.
19. Hotel Metropole
Monte Carlo, Monaco
From $500 per night

ETIC Hotels Green Score: 9.5/10
The Hotel Metropole Monte-Carlo is a place which is complete in itself. It is a source of wonder for your senses, emotions and dreams. The architecture and decoration are classical and timeless with a touch of modernism. Its warm Mediterranean spirit makes it different from other hotels – it is nearer to being an independent house.
The innovative and personalized services are a source of surprise and they charm its guests. It is a fashionable, elegant hotel. It is a place of sparkling life with a life in synergy with the Principality. It is also a refuge, offering relaxation and intimacy, where every guest has enough time to take pleasure from the hotel.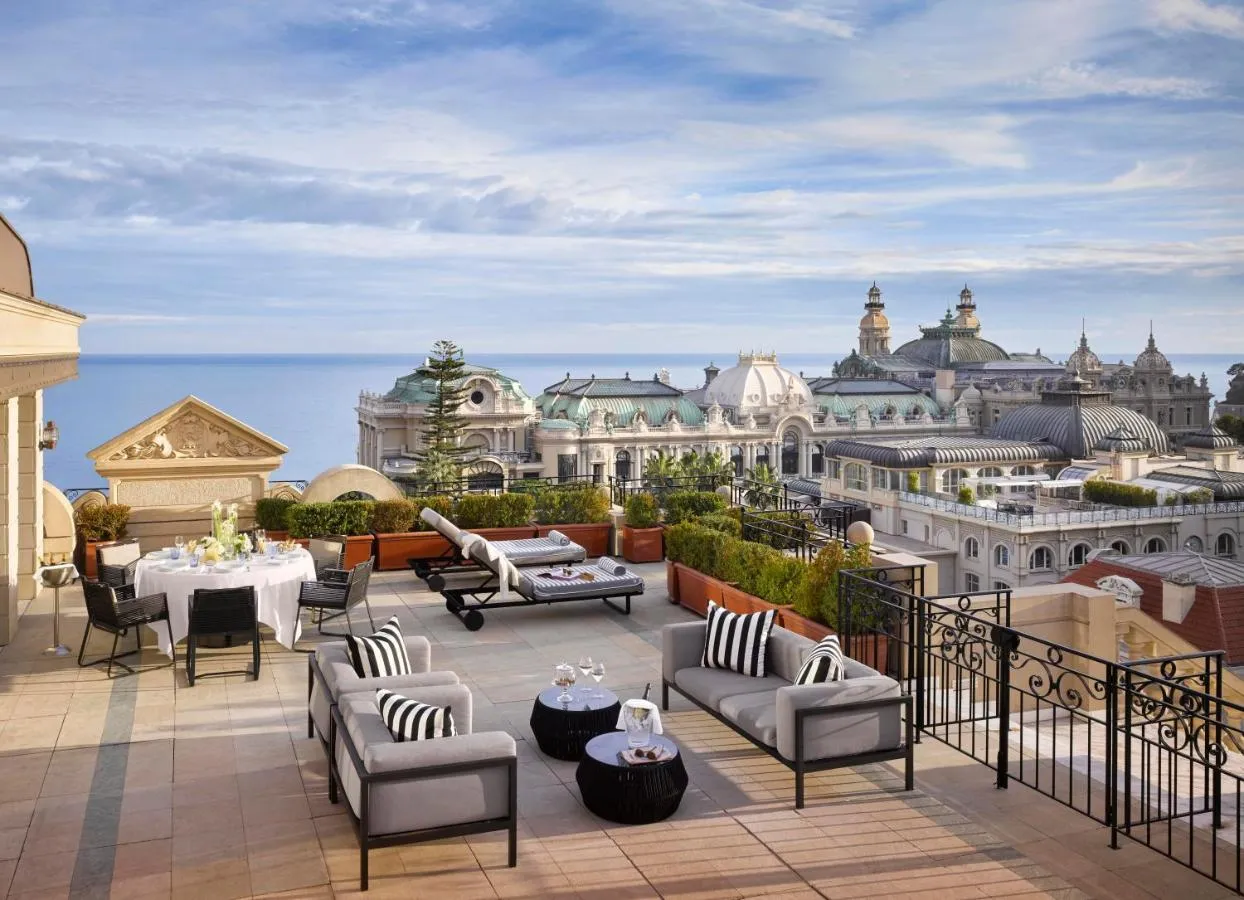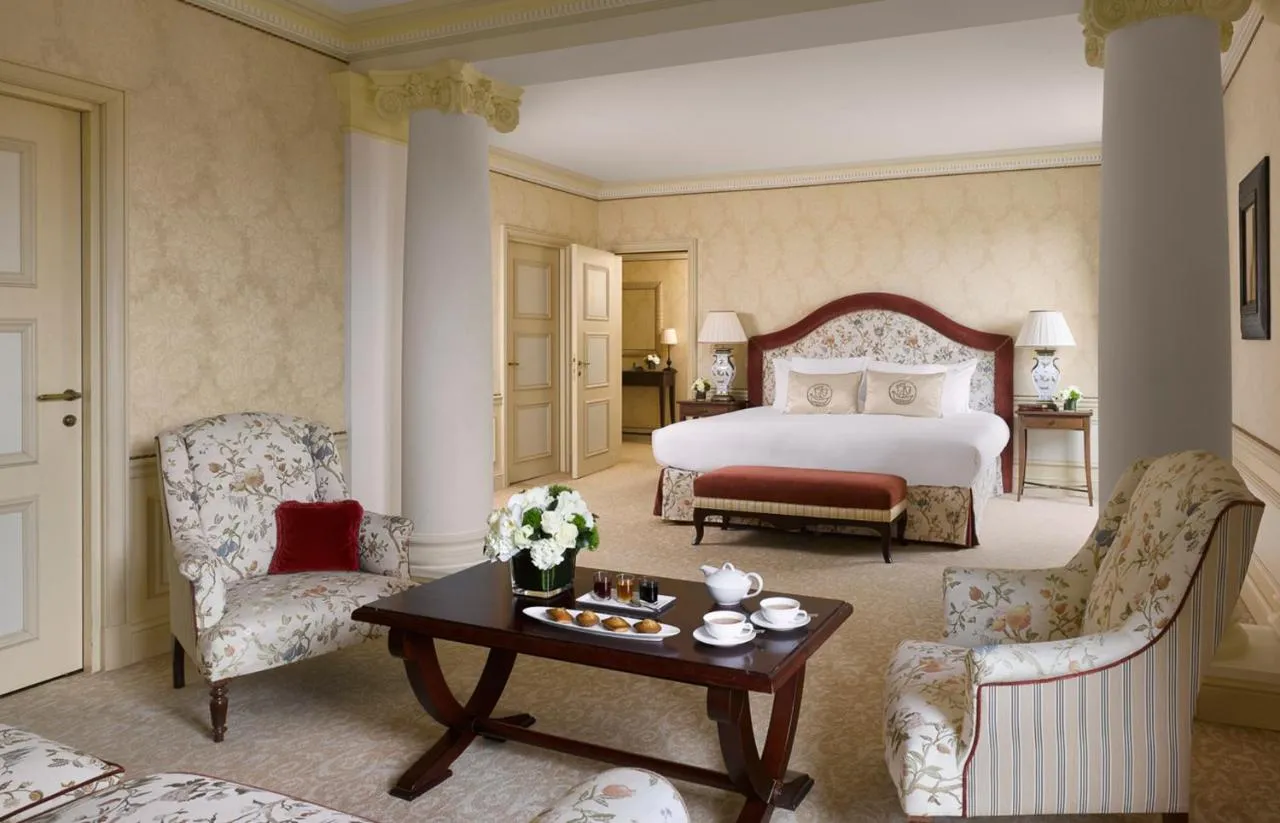 20. Hôtel Martinez – In the Unbound Collection by Hyatt
Cannes, France
From $350 per night

ETIC Hotels Green Score: 9.5/10
Opened in the late 1920s, the Hôtel Martinez embodies the light-heartedness of the Côte d'Azur and the Mediterranean lifestyle. Known for its warm and friendly atmosphere full of zest for life, this is and was the place to see and be seen on the Croisette. Inspired by the Art Deco style of the landmark and the colors of the Côte d'Azur, interior designer Pierre-Yves Rochon breathes new life into this Green Globe-certified luxury hotel in Cannes.