The 7 Most Sustainable Hotels in Dominica
For an Ethical and Sustainable Stay in Dominica.
A Sustainability Ranking in partnership with ETIC Hotels
You're planning a trip to Dominica and you're trying to be as ethical and sustainable as possible?
niood lists you the 7 most sustainable hotels in Dominica:
1. Secret Bay
Tibay, Portsmouth, Dominica
From $1,100 per night

ETIC Hotels Green Score: 9.5/10
What makes Secret Bay Dominica sustainable?
Designed by famed architect Fruto Vivas, Secret Bay is composed entirely of sustainably-sourced Guyanese hardwood. Even more impressive, perhaps, is the fact that no heavy machinery was involved in construction; Secret Bay was assembled meticulously by hand. The villas and bungalows were conscientiously placed in specific locations so as minimal clear-cutting would take place, while the bedroom furniture is largely composed of locally-sourced Red Cedar. Thus, as an eco-luxury resort, Secret Bay exists in a beautiful equilibrium between a responsibility to the environment and a commitment to the guests' comfort. Secret Bay offers a luxurious experience in harmony with nature; the ability to revel in ethical luxury.
While working with local organizations is an act of sustainability, so is educating those who visit the "Nature Island." Tourists, much like those who call Dominica home, are responsible for maintaining the land and community. Secret Bay thus offers its guests classes about local animals, plants, and flora. Additionally, the resort's 2017 project is to eliminate all plastic water bottles so the guests, too, will live and learn to act sustainably. There is a shared understanding among the people of Dominica to maintain the purity of their home, which tourists likewise uphold once they've witnessed the natural splendor of the island.
One of the most acclaimed and tasteful methods of sustainability, for both Dominicans and tourists alike, is Secret Bay's commitment to using locally-sourced products. Chef Eric's kitchen consists of nearly 80% local produce, seafood, herbs, and liquors, all of which enhance the inherent flavor of each dish. When using fresh fruits like papaya or mango, or just-caught fish like red snapper and mahi mahi, the ingredients speak for themselves. On the Secret Bay property, Chef Eric utilizes wild herbs to season his dishes and prepare healing herbal teas. By supporting local businesses and using the freshest ingredients, both the producers and consumers reap the benefit.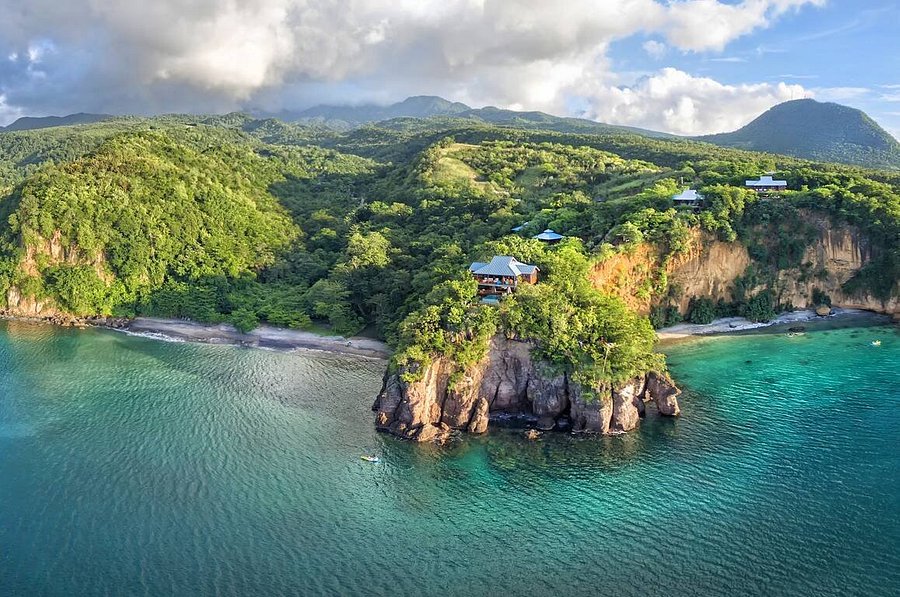 2. Manicou River Resort
Dominica
From $100 per night

ETIC Hotels Green Score: 9.5/10
What makes Manicou River Resort sustainable?
The way the dwellings are integrated into the environment of wooded and steep slopes as well as the use made of natural resources leaves little doubt regarding the intent of the promoters and owners.
The wood that was cut down on the spot has been put to use in a very worthwhile way to ensure comfort and ambience.
Energy is only produced by solar panels and water is collected in tanks for showering purposes. It is filtered and heated by solar energy. Drinking water is obtained after ceramic filtering.
The following organic body hygiene supplies manufactured in Dominica are provided: oils, shampoo, soap and moisturising creams. Biodegradable cleaning products and organic cotton bath towels are also available.
Various fruit trees have been planted in the surroundings and guests can enjoy tasty fresh fruit juices at will.
3. Rosalie Bay Eco Resort & Spa
Rosalie, Dominica
From $130 per night

ETIC Hotels Green Score: 9.5/10
What makes Rosalie Bay sustainable?
Rosalie Bay Resort is committed to providing quality service while minimizing the property's potential impact on the environment through our use of renewable energy and eco-friendly practices.
Our policy is to:
• Operate in compliance with all relevant environmental legislation.
• Integrate the consideration of environmental concerns and impacts into our daily decision making and activities and continuously seek to improve our environmental performance.
• Promote environmental awareness and educate our employees on environmental issues and sustainable working practices.
• Be an environmentally responsible neighbor in the community
• Develop and improve operations and technologies to minimize waste, and other pollution. Minimize health and safety risks, and dispose of waste safely and responsibly.
• Reduce waste through re-use and recycling and by purchasing recycled, recyclable or re-furbished products and materials where these alternatives are available, economical and suitable.
• Ensure the responsible use of energy throughout our business, including conserving energy, improving energy efficiency, and giving preference to wind and solar power over non-renewable energy when feasible.
• Communicate our environmental commitment to partners, clients, customers and the public and encourage them to support it.
• Work with others in the tourism industry, in public agencies and the community to achieve wider environmental goals.
• Promptly correct any practice or condition not in compliance with this policy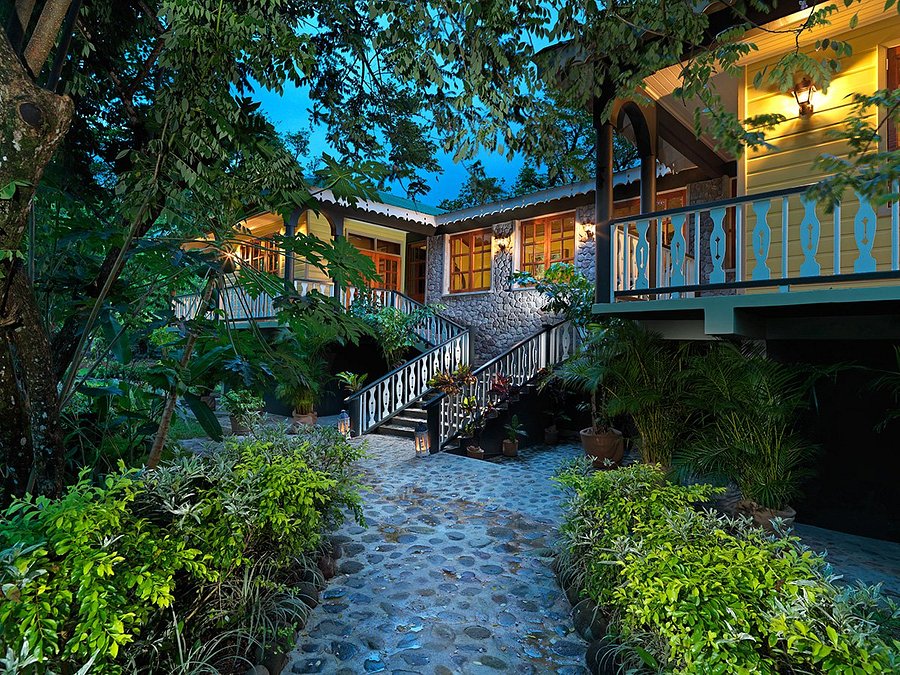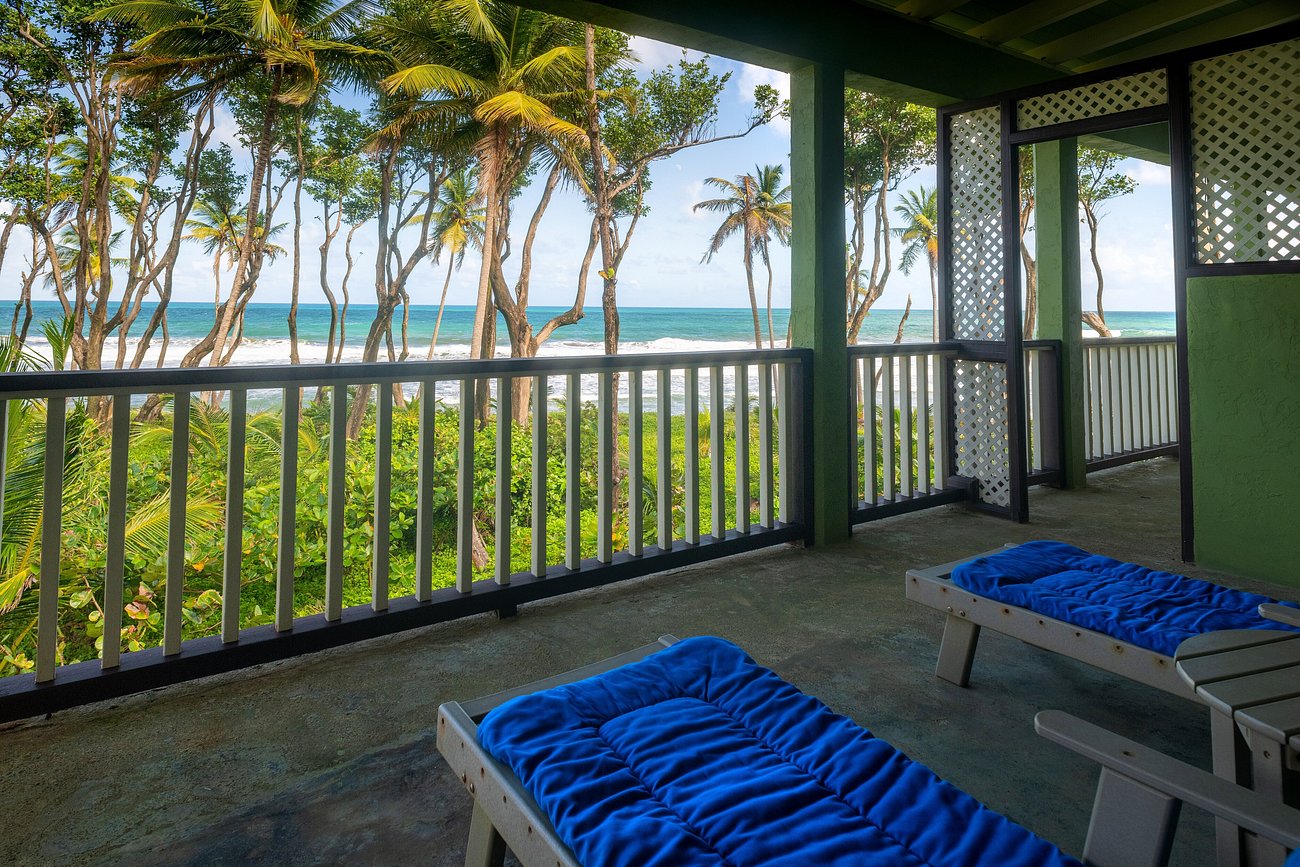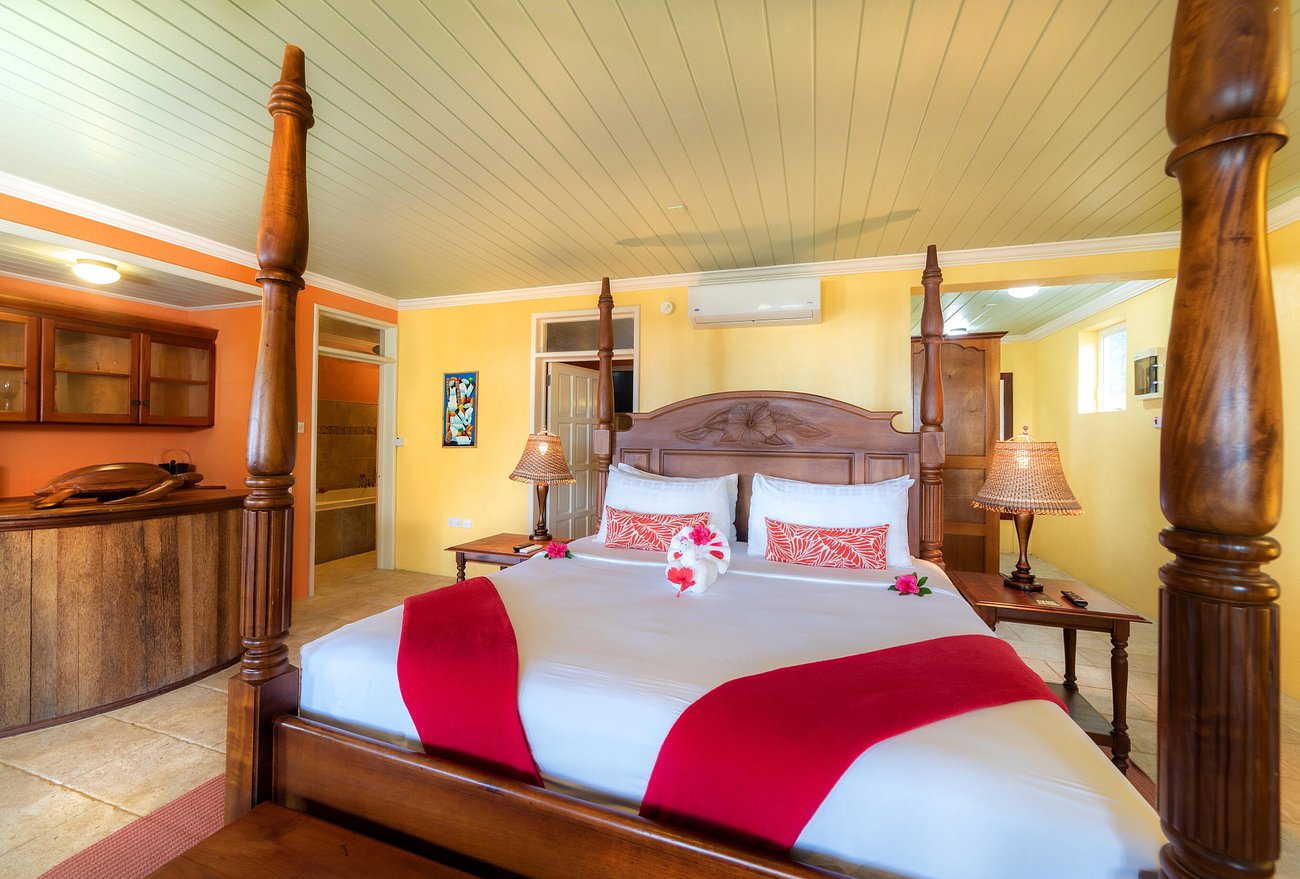 4. Cocoa Cottage
Papillotte Road Roseau Valley, Dominica
From $130 per night

ETIC Hotels Green Score: 9.5/10
What makes Cocoa Cottage sustainable?
We Apply and promote the "3 R's of Recycling" throughout our operation, from our offices to the transport of customers to the hotels and throughout your stay. The tour guide and our partners promote the proper collection of wastes in the different bins located in the offices, buses, boats, rooms, restaurants and public areas.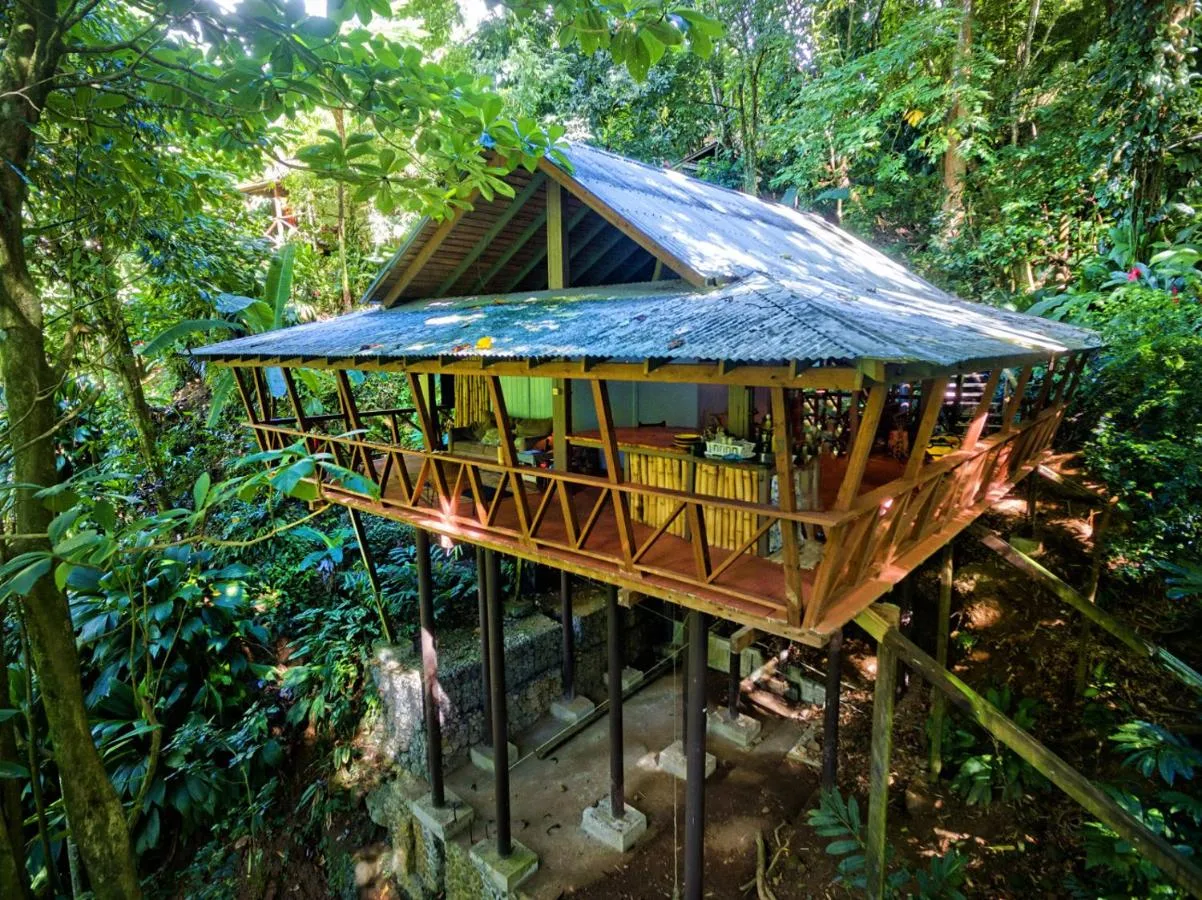 5. Jungle Bay Resort & Spa
Saint Patrick Parish, Delices, Dominica
From $200 per night

ETIC Hotels Green Score: 9.5/10
What makes Jungle Bay Resort & Spa sustainable?
The resort's design is very creative in utilizing local materials and preserving the local landscape.
Jungle Bay reduces its carbon footprint by approximately 30-40% compared with traditional resorts.
Jungle Bay overlooks the Soufriere Scotts Head Marine Sanctuary so is active in biodiversity conservation of this fragile marine ecosytem.
One of many examples of stewardship is being a major contributor to a book of "Plants of Dominica's Southeast" published in partnership with the South East Tourism Development Committee (SETDC), UNESCO and local botanists.
Works with community members to facilitate trails to be stewards of the environment and run beach cleanups to reduce the chance of sea turtles being strangled by trash while educating communities about sea turtle conservation.
Guests receive a re-usable water bottle decreasing our use of disposable bottles.
The resort strives to manage waste, energy use, and other techniques ensuring limited disturbance of the ecosystem – reducing environmental and social impacts in all areas of the operation – through continuous monitoring and evaluation.
Jungle Bay is one of the few properties certified at the highest level for sustainable tourism & quality standards with Dominica's Nature Island Standards of Excellence (NISE)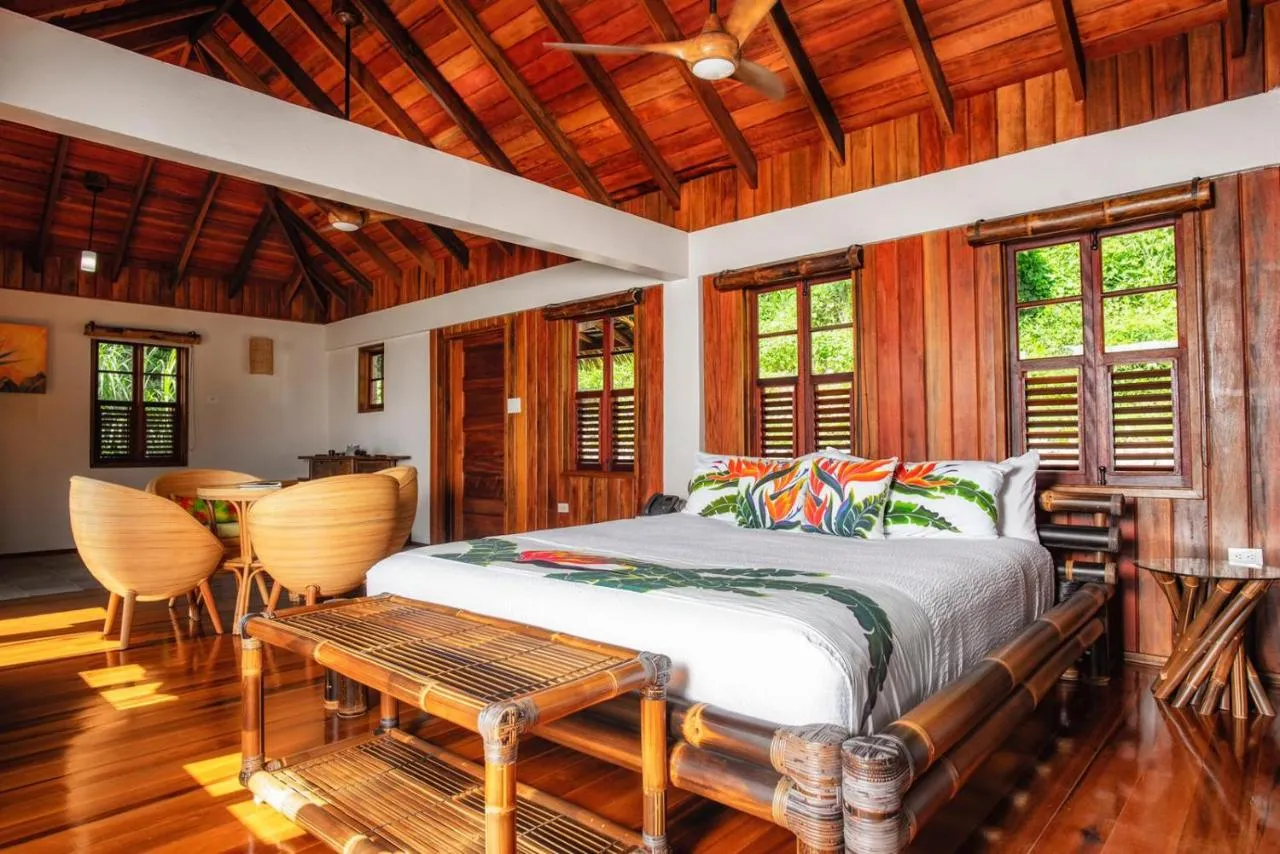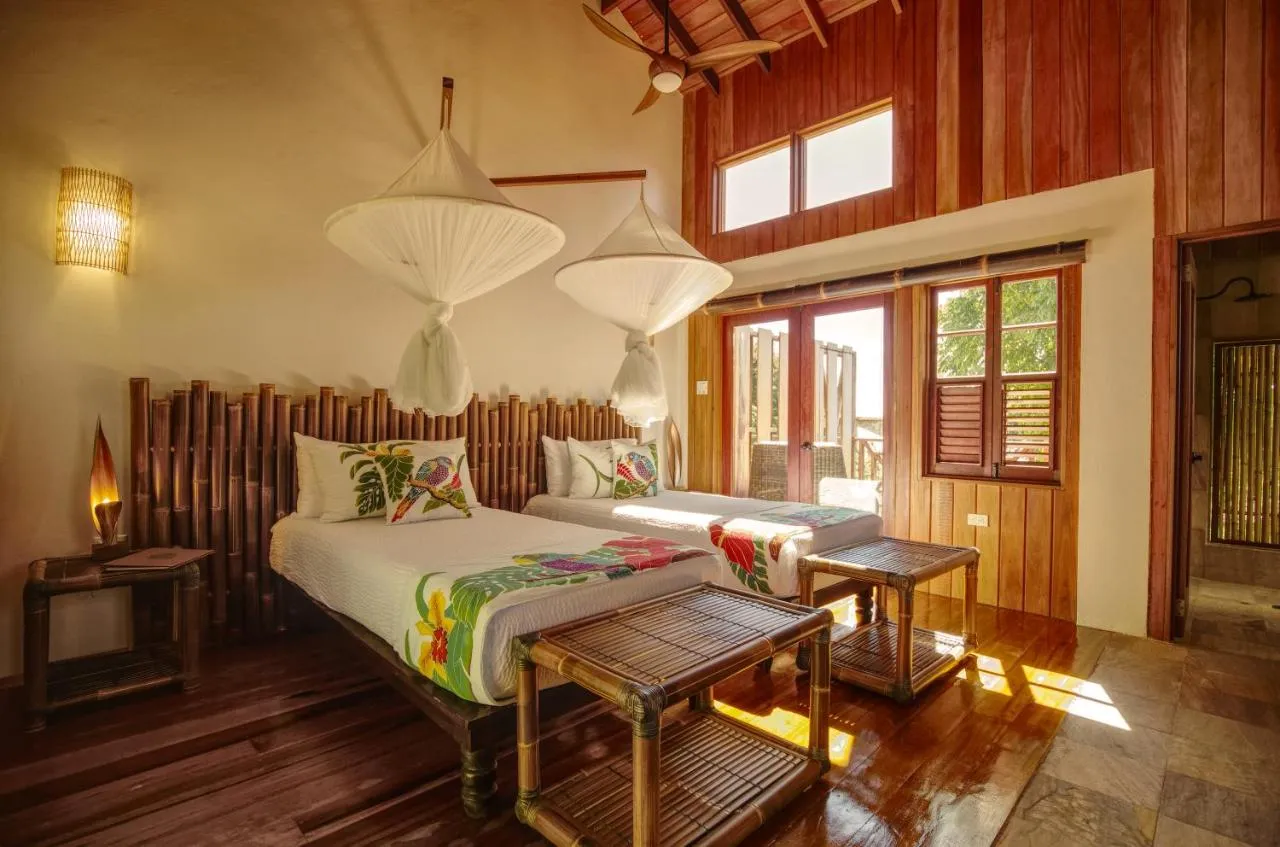 6. Papillote Wilderness Retreat
Falls Road, Trafalgar, Dominica
From $130 per night

ETIC Hotels Green Score: 9.5/10
What makes Papillote Wilderness Retreat sustainable?
Founded in 1969 by Anne Jno Baptiste, Papillote is Dominica's original eco-inn, pioneering the practice of sustainable tourism long before it was viewed as a global imperative. The construction of our facilities served as a training ground for generations of Trafalgar's youth, and our worldwide family of guests were an important driver for Dominica's nascent eco-tourism industry.
7. Pagua Bay House
Marigot, Dominica
From $200 per night

ETIC Hotels Green Score: 9.5/10
What makes Pagua Bay House sustainable?
Located on the north east coast near Marigot, Pagua Bay House in Dominica offers a wonderful choice of 'Eco-luxe' cabana accommodations and large suites, which are both stylish and functional.