The Best Luxury Eco-Hotels and Eco-Lodges in the World
For a 100% Ethical and Sustainable Stay
A Sustainability Ranking in partnership with ETIC Hotels
You're planning a trip to an Eco-Lodge or Eco-Hotel and you're trying to be as ethical and sustainable as possible?
niood lists you the 10 most sustainable Eco-Hotels and Eco-Hotels in the world:
1. El Nido Resorts, Philippines
From $600 per night

ETIC Hotels Green Score: 9.5/10
What makes El Nido Resorts sustainable?
Sewage Treatment Plant
El Nido Resorts operates a state-of-the-art sewage treatment plant (STP) combined with native reed bed filters. This ensures that no raw sewage and grey water are discharged into sea. Treated water is utilized in flushing toilets, watering the plants, and supplying fire hydrants. This directly reduces consumption of water, which otherwise have to be produced through energy-intensive desalination processes or sourced in the region's water sources.
El Nido Resorts embraces its leadership role in nature conservation, being the largest employer in the municipality and operating in small islands within the Protected Area. We work closely with the community and local government in areas requiring much support, such as in the prevention of illegal fishing, coral and reef fish assessments, environmental education campaigns, and more.
Our eco-resorts on Miniloc Island and Lagen Island in El Nido and Apulit Island in Taytay have been "good neighbors" by building mutually beneficial partnerships with key stakeholders; promoting responsible tourism principles in community and provincial tourism planning; enjoying community support and high morale of staff; and providing guests with unforgettable cultural experiences with local staff in a beautiful setting.
2. Soneva Kiri
Ko Kood, Thailand
From $1,200 per night

ETIC Hotels Green Score: 9.5/10
What makes Soneva Kiri sustainable?
Soneva Kiri supported Restaurant Against Hunger since 2010 and donates US$0.50 of each main dish goes to projects that help fight malnutrition. By 2018, we have supported thousands of children suffering from malnutrition.
WWW's objective is to raise money to finance the provision of safe water to people who do not have access to an improved water supply. Soneva Kiri has banned imported water and produces its own mineralized drinking water in reusable glass bottles.
Soneva Kiri set up a coral nursery in 2011 where branching corals grows.
3. Three Camel Lodge
Mongolia
From $250 per night

ETIC Hotels Green Score: 9.5/10
What makes Three Camel Lodge sustainable?
Our unwavering commitment is guided by the United Nations Development Programme's 17 Sustainable Development Goals (SDGs), and each guest stay directly supports efforts to conserve our natural resources, protect our cultural traditions and improve the quality of life for Gobi residents.
– We are proud to be the first lodge in Mongolia to successfully eliminate all single-use plastic water bottles, and we provide our guests with a stylish reusable metal bottle that can be refilled throughout the property at our purified water stations. Every day, we pursue our goal of becoming completely plastic-free.
– Nearly 100% of the lodge lighting, including all the lighting in our guest gers, is solar-powered, and we use only LED lights.
– Providing full-time employment and professional capacity building to local community members is fundamental to our company's sustainability mission, and we are proud to employ a 100% Mongolian staff. We currently employ 20+ staff year-round, in contrast to most Mongolian lodges, which only hire for the three-month tourism season.
– Past and present live as one in the Gobi, which is why we are committed to protecting the region's priceless dinosaur fossils from illegal extraction in nearby paleontological sites, while supporting scientific inquiry.
4. Bambu Indah
Desa Sayan, Ubud, Indonesia
From $140 per night

ETIC Hotels Green Score: 9.5/10
What makes Bambu Indah sustainable?
We're proud to offer a responsible lifestyle coupled with modern comforts and customized services. Here are some of the ways we preserve our environment:
Sustainable Design
Air Conditioners & Fans
Natural Pool & Pond
Waste & Recycling
Filtered Water
Light Pollution
Linen & Towel Reuse Program
Insect Control
Organic Bath Products
Smoke-Free Environment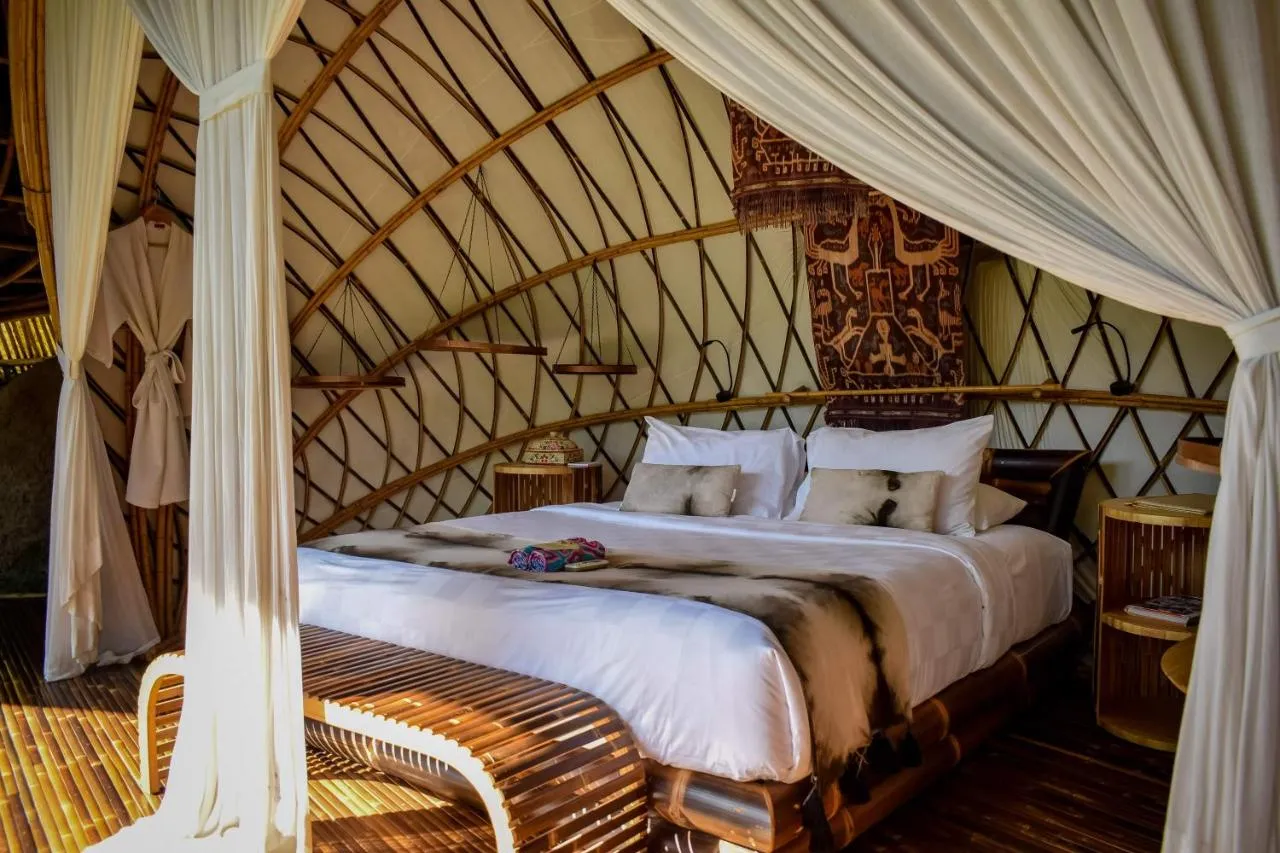 5. Mashpi Lodge
Ecuador
From $900 per night

ETIC Hotels Green Score: 9.5/10
What makes Mashpi Lodge sustainable?
Mashpi Lodge was built using the latest techniques in sustainable construction, with much of the structure having been preassembled in Quito. It is designed to blend in perfectly with its natural environment, its glass walls making it virtually invisible at times. Stunningly contemporary and featuring modernist design and décor that mixes warm earth tones, steel, stone and glass in striking perspectives, Mashpi Lodge makes for a true cocoon of luxury in the middle of the forest.
6. Pacuare Lodge, Costa Rica
Turrialba, Bajo Tigre, Costa Rica
From $1,100 per night

ETIC Hotels Green Score: 9.5/10
What makes Pacuare Lodge sustainable?
The lodge's bathrooms are equipped with biodegradable soap and shampoo and the water for their showers is solar heated. All the lodge's wastewater flows into state-of-the-art septic systems to avoid pollution of the nearby river.
Bungalows are illuminated with lanterns and candles and what little electricity used at the lodge is clean energy generated by a turbine in a nearby stream.
All Pacuare Lodge staff is from nearby communities and 95% of our rafting guides are from Turrialba, the closest city to the lodge.
The Pacuare Lodge was built with minimal impact on the surrounding forest and river. No trees were cut to accommodate the bungalows and main lodge; our buildings use lumber from a reforestation project run by small farmers. The thatch roofs were made by local Cabécar Indians in their traditional style using palm leaves collected in our forest reserve.
7. Svart, Norway
From $160 per night

ETIC Hotels Green Score: 9.5/10
What makes Svart Norway sustainable?
A minimal footprint
The circular body of "Svart" extends from the shoreline by the foot of the Almlifjellet mountain and into the clear waters of the Holandsfjorden fjord. The circular shape provides a panoramic view of the fjord and an experience of living in proximity with nature.
The construction is inspired local vernacular architecture in the form of the "fiskehjell" (A-shaped wooden structure for drying fish) and the "rorbue" (a traditional type of seasonal house used by fishermen). The rorbue reference translates into the hotel's supporting structure which is built from weather resistant wooden poles stretching several meters below the surface of the fjord. The poles ensure that the building physically places a minimal footprint in the pristine nature, and gives the building an almost transparent appearance.
The precious nature surrounding the hotel can only be accessed by boat, and there are plans to introduce an energy neutral boat shuttle from the city of Bodø to the hotel.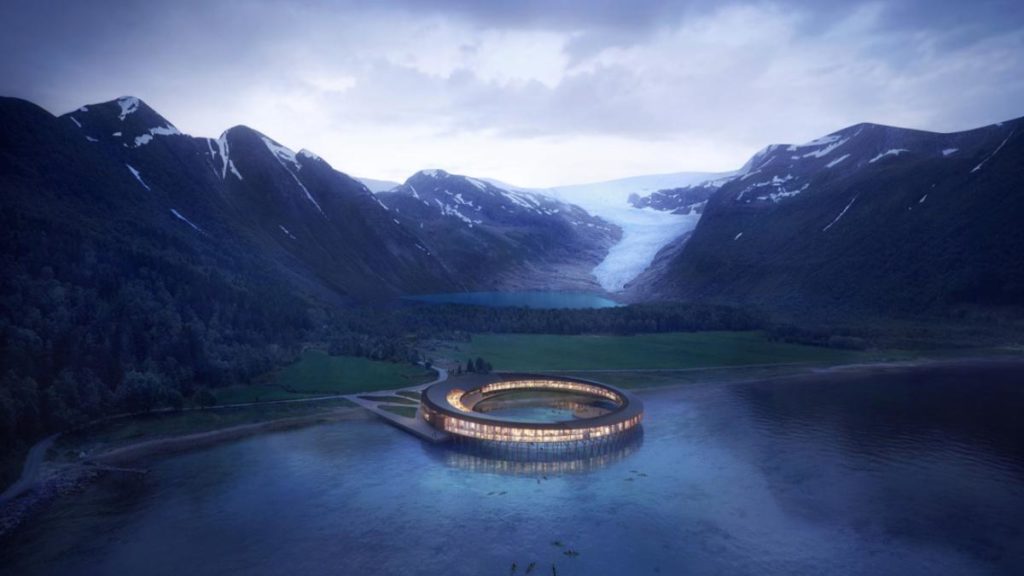 8. Jetwing Surf
Pottuvil, Arugam Bay, Sri Lanka
From $210 per night

ETIC Hotels Green Score: 9.5/10
What makes Jetwing Surf sustainable?
Inspired by the waves and seashells of our coastal home, Jetwing Surf features a unique, open architectural design across our rooms, reception and restaurant, which reduces the requirement for artificial illumination and ventilation. None of our cabanas feature air conditioners due to the sustainable combination of an iluk roof which helps minimise heat gain during the day, a steep roof pitch which prevents stagnation of warm air in living spaces, and cadjan-covered double layered walls which not only allow for the easy flowing of fresh air, but also provide you with absolute privacy. In addition, the open-air bathrooms also require no mechanical ventilation, as every cabana at Jetwing Surf has been designed to allow fresh air from cool ocean breeze to flow through naturally.
Wastewater at Jetwing Surf is directed to purpose-built septic tanks, where it is biologically treated and sent to a soak-age pit. The treated water is then gradually soaked into the soil. On the other hand, laundry wastewater which is treated (both chemically and mechanically) is later used for irrigation in our coastal gardens. All sweepings and tree clippings from the garden are composted in a traditional above ground compost pile, and the product compost is used as a nutrient-rich soil enhancer.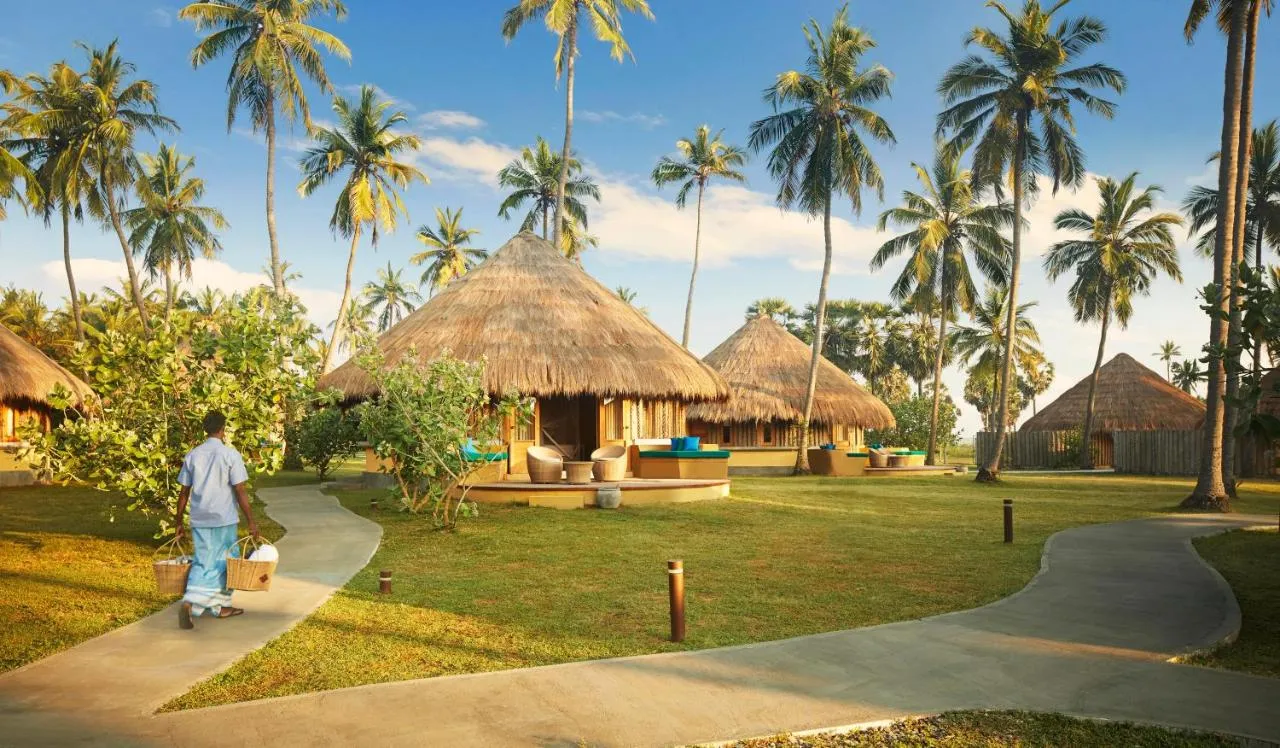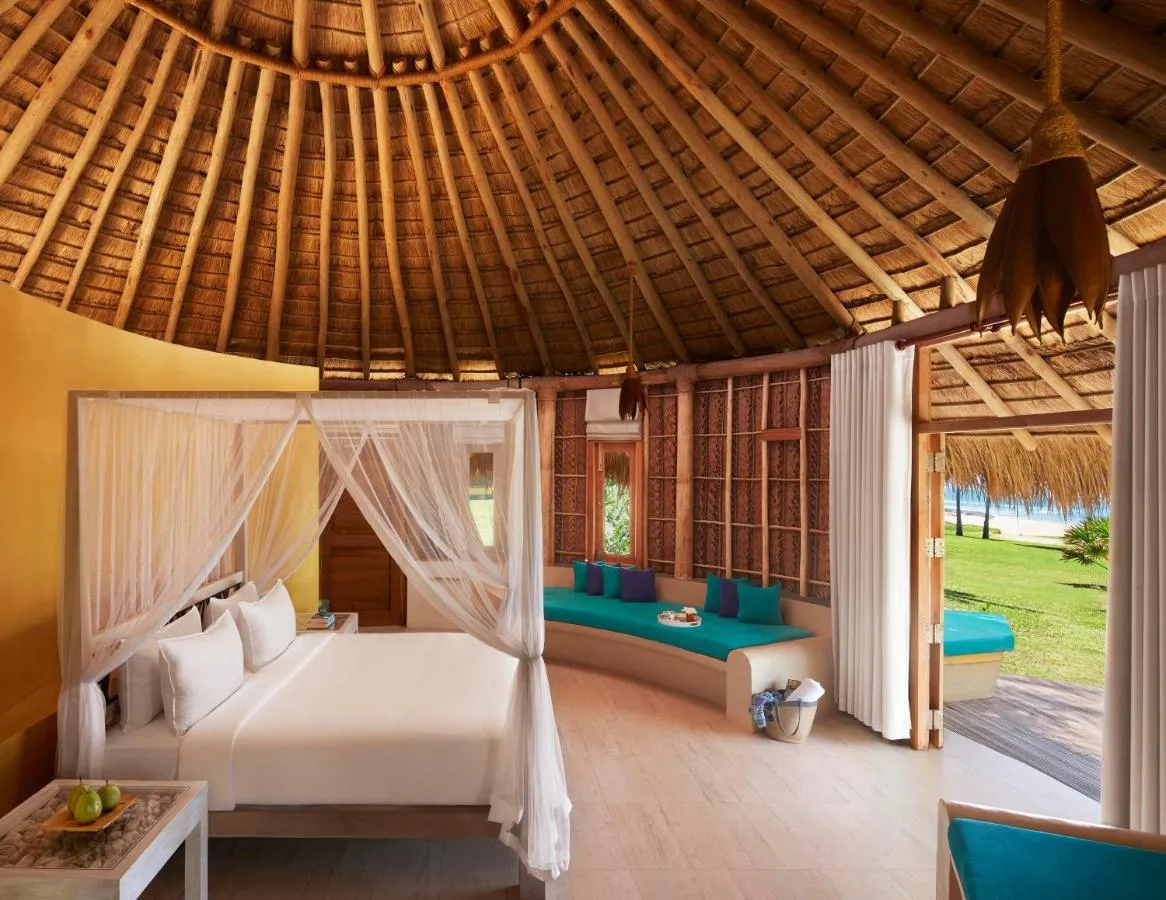 9. Garonga Safari Camp
Phalaborwa, Limpopo, South Africa
From $600 per night

ETIC Hotels Green Score: 9.5/10
What makes Garonga Safari Camp sustainable?
South Africa is fortunate to enjoy year-round sunshine, which enables us to produce our own solar-generated electricity. About 66% of our energy needs are met by solar power, in fact Safari Camp and MCH are run completely on solar power, which lowers our carbon footprint.
We have replaced traditional electrical geysers with a heater pump system. Power is only used when the hot water tap is on, reducing our electrical power generation by about 80%.
Grey water is pumped into a feeder tank and through six filtration plants. Once filtered, the water is safe for drinking and is pumped into Safari Camp's waterhole for the animals.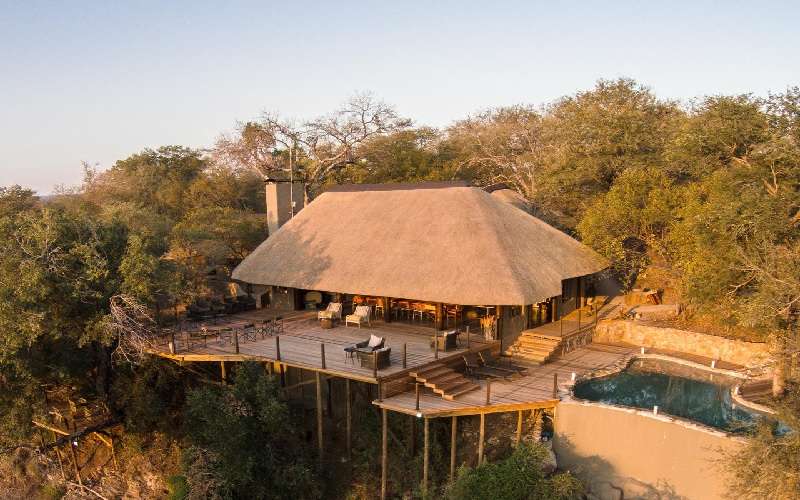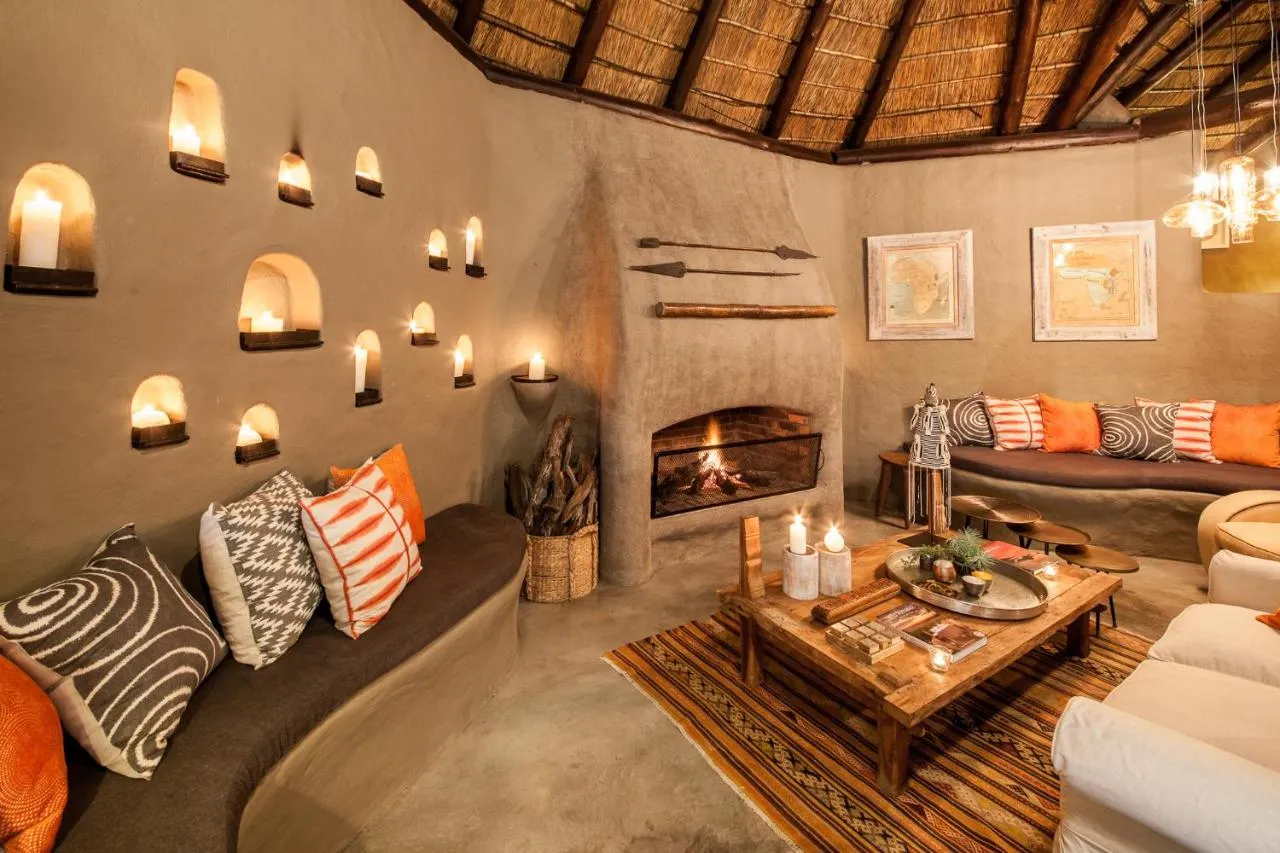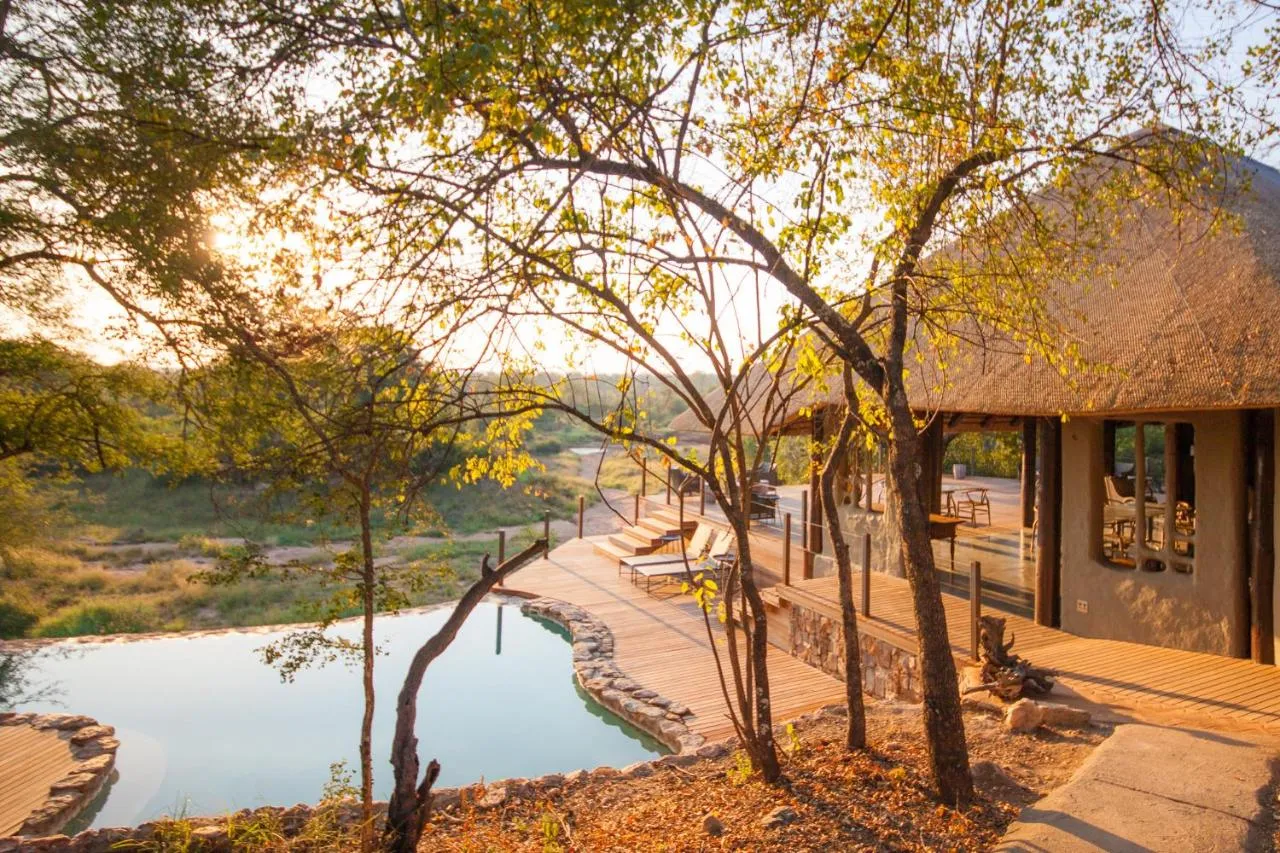 10. Kachi Lodge
Jirira, Bolivia
From $1,750 per night

ETIC Hotels Green Score: 9.5/10
What makes Kachi Lodge sustainable?
Apart from the privileged relationship with the community, the preservation of the environment has been at the heart of our concerns since the beginning of the project. Before settling on the Salar, we wanted to be sure that we could deploy a building with the least possible impact. We have therefore invested in cutting-edge technologies in both water and energy management systems.
Although Kachi Lodge is a permanent structure, it remains mobile. The whole lodge is secured on a wooden floor whose pillars are simply standing on the Salar. No anchoring or drilling was done in the salt crust. The entire lodge is designed to operate on solar energy. The panels are being installed and are already heating the entire water supply. Studies are underway to complete the energy supply with a wind turbine. For water management, a complex system of pumps brings the greywater back into a dirty water tank that is eventually connected to a unique closed-loop filtering system (using reverse osmosis. The system already prevents any discharge of wastewater into the environment and ultimately minimizes water consumption.
Kachi Lodge aims at a 0% plastic policy. No plastic bottles or packaging. Waste sorting is the rule and we hope to be able to set up our own waste treatment structure in the near future.
For the construction and operation of Kachi Lodge, we focus on Bolivian companies and buy as much as possible locally. The wood used for the Kachi Lodge platform is a Bolivian wood with FSC certification.