The Best New Sustainable Hotels in the World Opening in 2021
This includes One&Only Mandarina, Forestis Dolomites, Paradero Todos Santos
A Sustainability Ranking in partnership with ETIC Hotels
You're wondering which sustainable hotels are going or have already opened in 2021? You're in the right place.
niood lists you the 10 best new sustainable hotels in the world opening in 2021:
1. One&Only Mandarina
Nayari, Nay., Mexico
From $900 per night

ETIC Hotels Green Score: 9.5/10
What makes One&Only Mandarina sustainable?
Nestled amidst rich biodiversity with tropical rainforest, twin-mountain peaks, and calm, swimmable beaches, One&Only Mandarina was thoughtfully planned, utilising intelligent and resource-efficient architecture as well as sustainable practices to blend with the nature and honour the resort's commitment to local communities. Botany experts were consulted throughout the design and construction process to preserve the land as well respect the historic and ecological significance of the natural habitat. As resort guests become immersed in the surrounding nature, from the ocean to volcanic mountains, these unspoilt vistas are framed against contemporary architecture designed to embrace the dramatic setting, rather than reshape it. Open structures capture natural light, filtered through the towering trees, while traditional Mexican design elements are reimagined, including pitched roofs with large overhangs, a nod to local palapas featuring modern, luxury design. Earthen walls emerge from the ground with low visual impact, inspired by the historic buildings once constructed on the site by the Cora, an indigenous settlement in the Western Central Mexico, who covered their buildings in earthen plaster.
2. Forestis Dolomites
Bressanone BZ, Italy
From $470 per night

ETIC Hotels Green Score: 9.5/10
What makes Forestis Dolomites sustainable?
The values of FORESTIS when it comes to sustainability that dictate the need to reduce the consumption of resources in all facets finds its logical continuation in the Forest Cuisine of Executive Chef Roland Lamprecht. And this starts with the selection and procurement of the ingredients. Vegetables, fruit and herbs are sourced from local farmers in the near vicinity who employ the zero waste principle and are able to supply the best quality produce. The differing elevation of the land here enables these to grow and develop the optimal balance of ripeness, flavour and appearance. This philosophy is based on the outcome of lively discussions and endeavours into which Roland and the farmers ‒ for whom every product has a personality of its own and is placed in the spotlight ‒ have put their hearts and minds.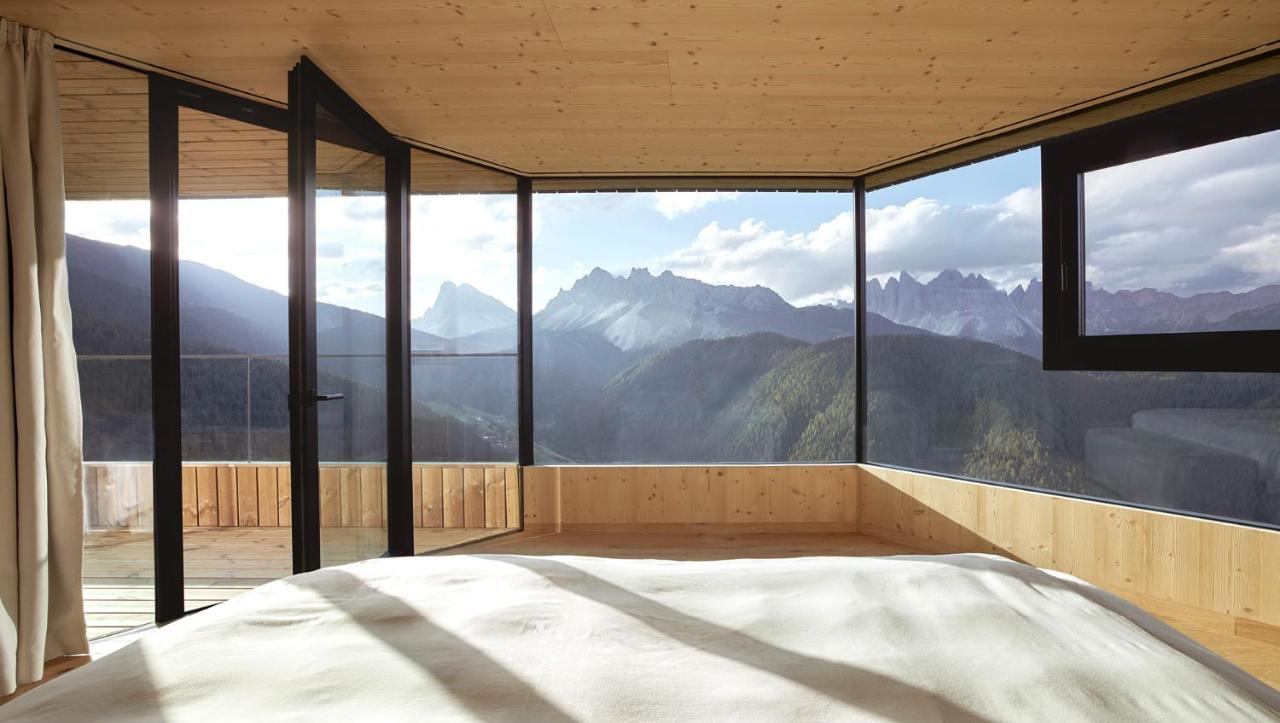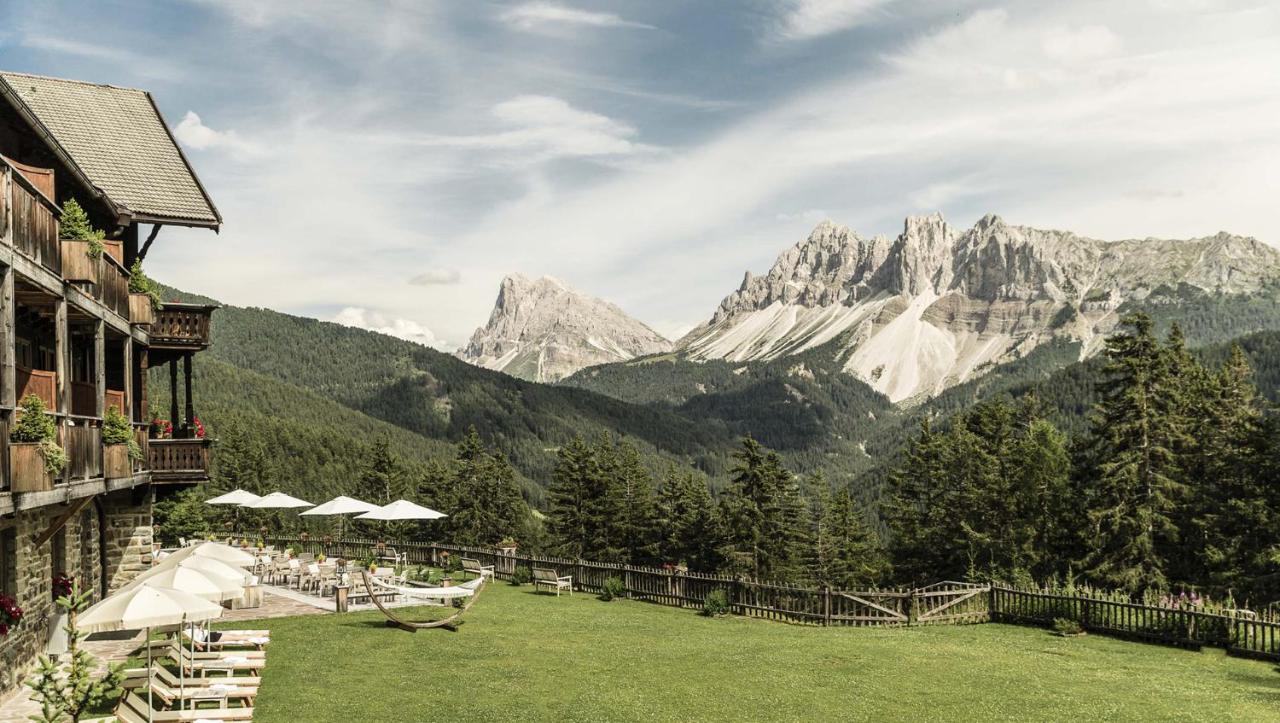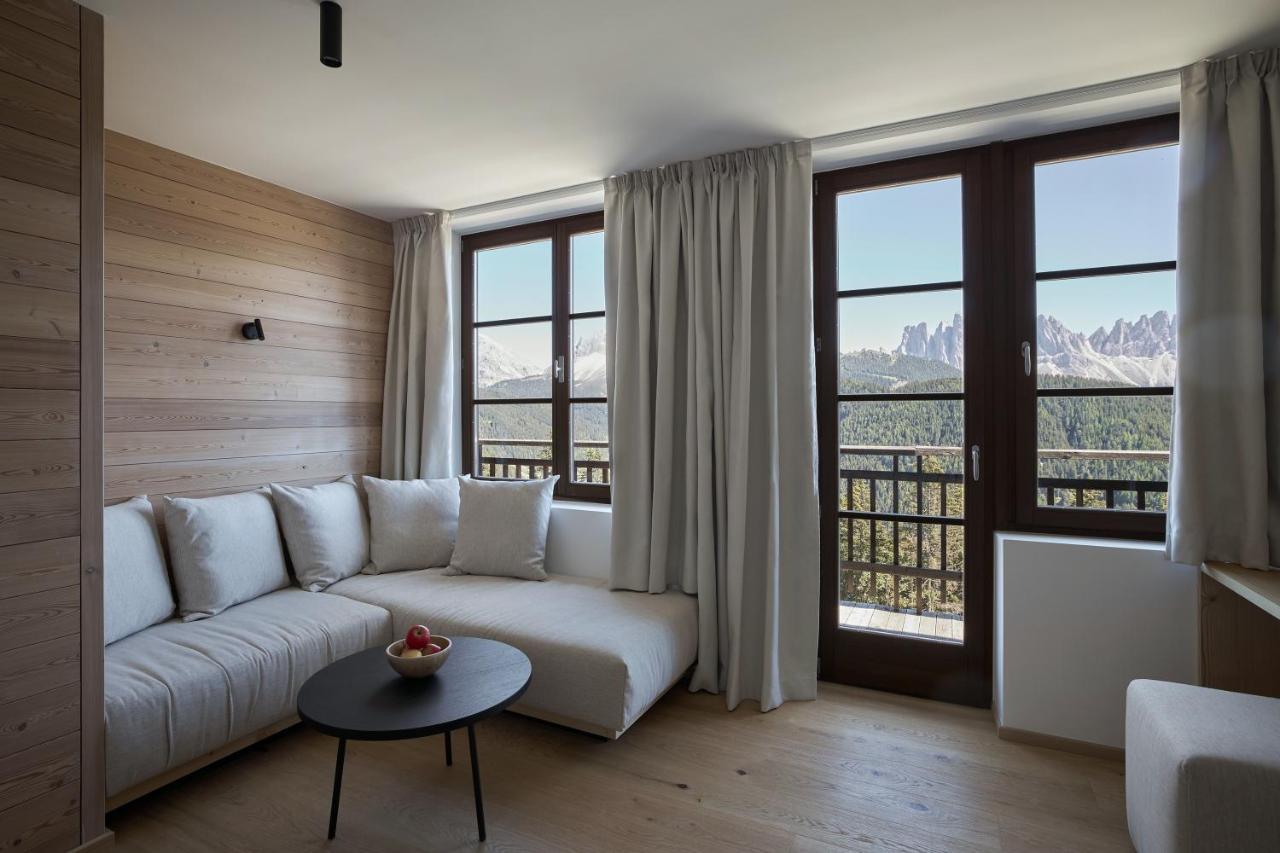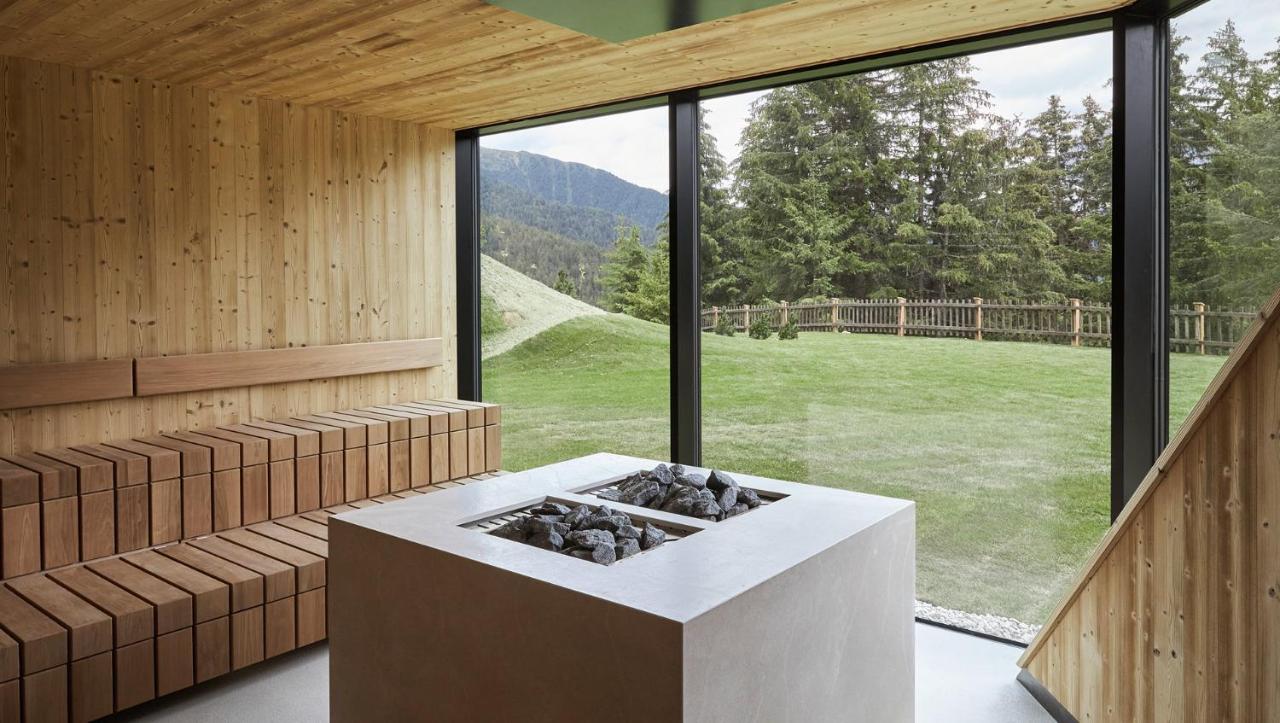 3. Paradero Todos Santos
Todos Santos, Mexico
From $550 per night

ETIC Hotels Green Score: 9.5/10
What makes Paradero Todos Santos sustainable?
From the beginning, we've adopted an intuitive approach to sustainability, factoring it into our decision-making process from the design and construction stages to our ongoing operations.
We deliberately chose a plot of land that was previously farmed (though had not been cultivated for many years) so as to do no further harm to the environment, leaving more of our beloved Baja untouched. Next, we partnered with a multi-talented team of architects, interior & landscape designers to incorporate sustainability into every physical aspect of our project—from the way our guestrooms are oriented in nature, mitigating the harsh effects of the sun and encouraging natural air flow throughout the space, to the reproduction of indigenous species in our garden. We are committed to leaving the world better than we found it, which is why you won't find single-use plastics or non-biodegradable products in our hotel.
4. Maslina Resort
Stari Grad, Croatia
From $350 per night

ETIC Hotels Green Score: 9.5/10
What makes Maslina Resort sustainable?
We are passionate individuals with more than two decades of experience in luxury, including high-end hospitality, gourmet dining, and wealth management. Our collective vision is to offer a luxury hospitality experience found in our business practices and a work environment based on kindness, collaboration, authenticity, and respect.
The result of this is Mindful Luxury, a respectful high-end hospitality experience inspired by the rich cultural and natural heritage of Hvar Island. Mindful Luxury is the alchemy between personal and professional service, a superb location, sincere respect for the environment, and an interior design that is contemporary and chic, yet family-friendly.
5. Habitas Namibia
Windhoek, Namibia
From $540 per night

ETIC Hotels Green Score: 9.5/10
What makes Habitas Namibia sustainable?
In our home in Namibia, Habitas Rise celebrates sustainability through low-impact footprint and design. In our community, our mission is to give back through education, employment and wildlife conservation.
Habitas is currently a safe haven for more than 30 rhino and 200 giraffes. By integrating and studying these species adaptation to the new environment of our land, our aim is to find solutions to the human wildlife conflict that exists in the region.
To give back to our local community in Namibia, we partnered with Saira Hospitality to provide hospitality training and employment opportunities to locals.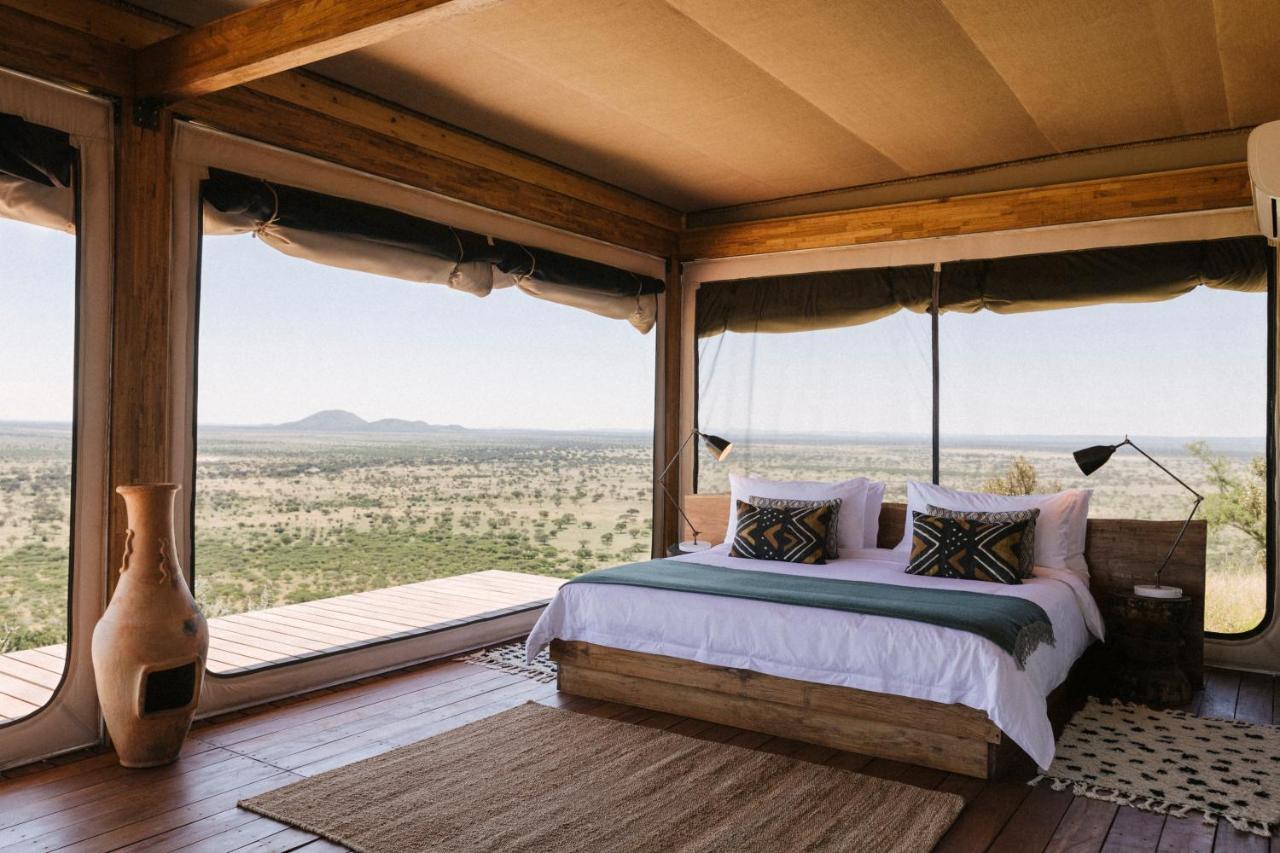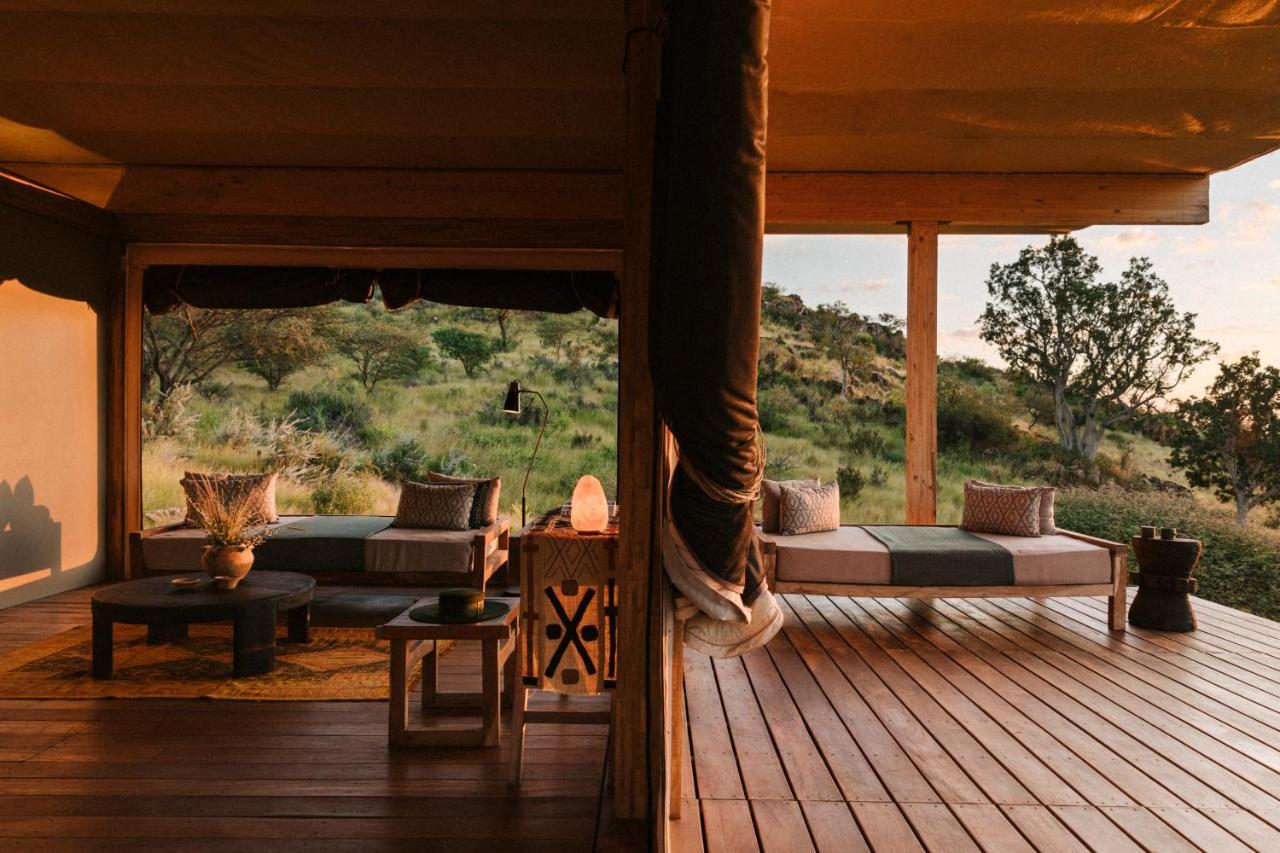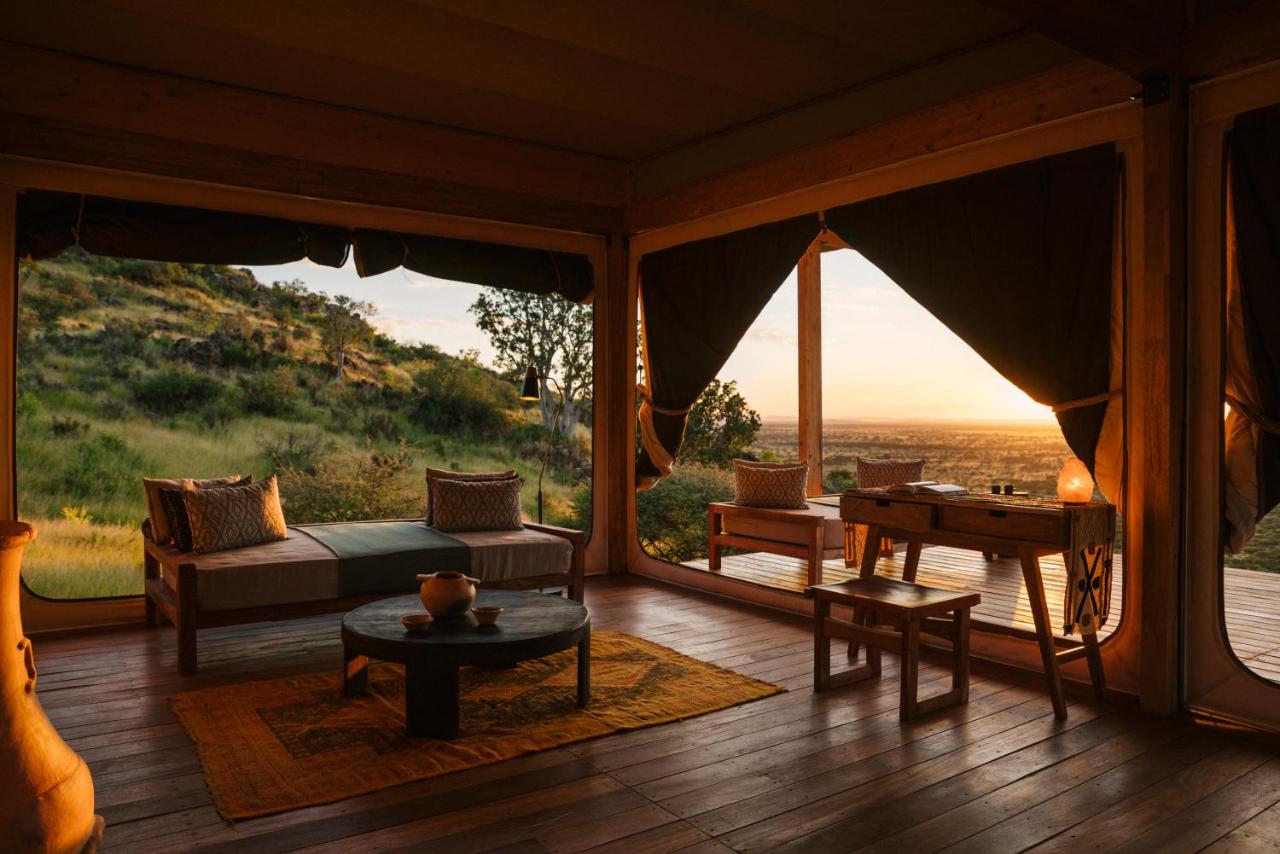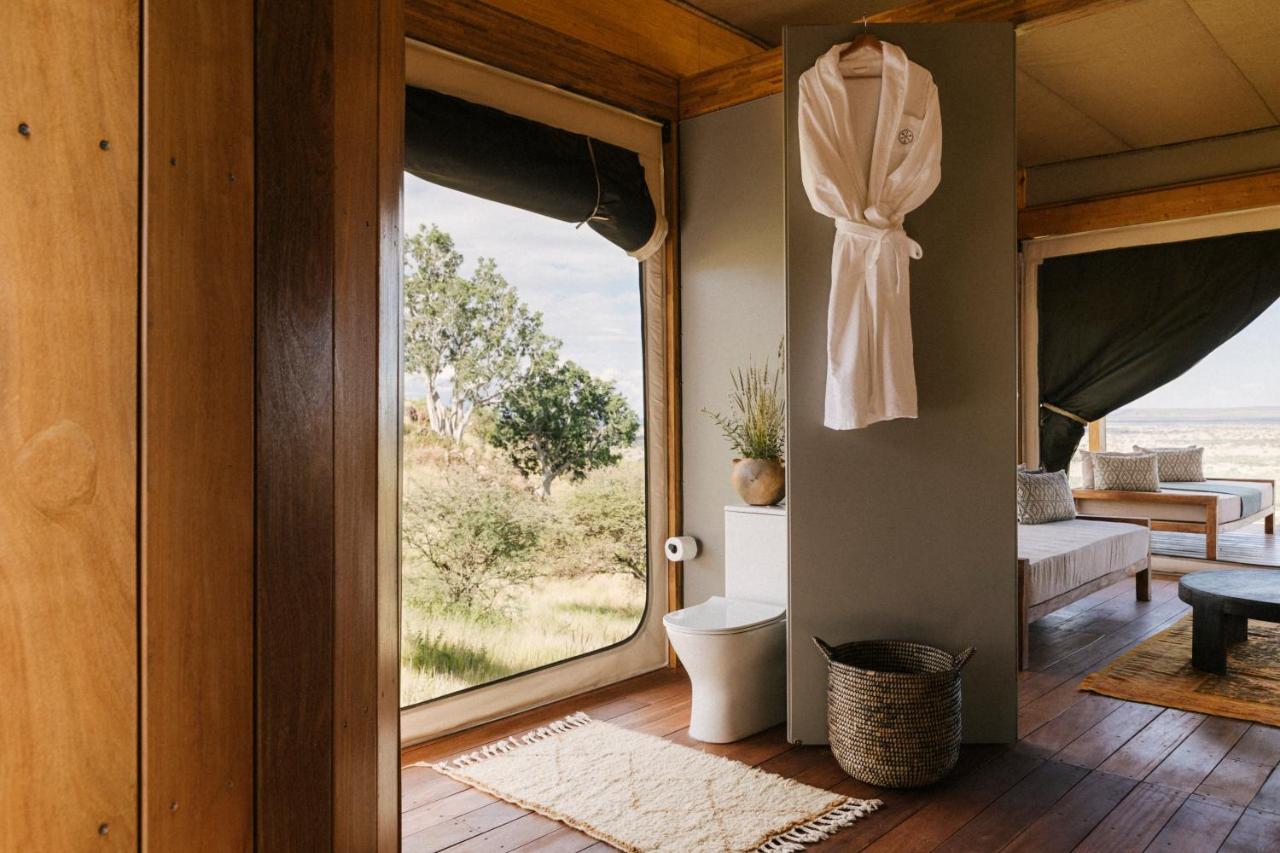 6. Xigera Safari Lodge
Okavango Delta, Botswana
From $2,600 per night

ETIC Hotels Green Score: 9.5/10
What makes Xigera Safari Lodge sustainable?
At Xigera we are proud of our state-of-the-art Energy Centre. This comprises a Tesla solar photovoltaic diesel hybrid system with lithium ion battery storage.
The bulk of our energy requirements are supplied by renewable solar which will save in the order of 73,000 litres (19,285 US gallons) of diesel, thus preventing the release of about 191 metric tons of carbon dioxide emissions annually.
By installing one of the largest photovoltaic farms in the Okavango Delta, in the future Xigera Safari Lodge will be able to charge electric game-drive vehicles using solar technology.
Hot water is provided via thermodynamic geysers, while SolarView tinted glass ensures temperature stability indoors for energy-efficient air conditioning.
An on-site composter processes all organic kitchen waste, which is sent to local communities for sustainable kitchen gardens.
We are proud to have removed all unnecessary single-use plastics from lodge operations.
7. Es Racó d'Artà
Artà Balearic Islands, Spain
From $600 per night

ETIC Hotels Green Score: 9.5/10
What makes Es Racó d'Artà sustainable?
The Es Racó d'Artà estate is adjacent to the Llevant Mallorquin nature reserve, in an environment that has been kept as wild as possible to preserve its original essence. Its 220 hectares have 34 rooms, from which you can connect with yourself and the environment.
A space to enjoy the gastronomy of our land, through sustainable and organic ingredients coming, as far as possible, from our garden.
8. Villa Copenhagen
Copenhagen, Denmark
From $230 per night

ETIC Hotels Green Score: 9.5/10
What makes Villa Copenhagen sustainable?
Villa Copenhagen is determined to redefine the industry. We want to be the best hotel for the world by taking full responsibility for our environmental footprint. This in a both physical as well as social way as we also urge to find better ways to do business for both people and planet.
Villa Copenhagen plays an active part within the local communities and engages in local causes. We aim to attract locals as well as tourists, therefore it only makes sense to play an active part in creating a sustainable Copenhagen with thriving communities. Sustainable cities and communities attract tourists to Copenhagen both presently and in a long perspective. Through a range of initiatives Villa Copenhagen plays an active part in supporting local communities and promoting Copenhagen on a global level.
People, who otherwise may never meet, cross paths at a hotel. Goal 17 provides unique opportunities through the SDGs to attract corporate customers with the same interests both globally and domestically. As a global touch point with a strong purpose, Villa Copenhagen has the unique ability to bring people and corporations together who either already work or aspire to work towards the SDGs, hence Villa Copenhagen aims to become a promoter and accelerator for the SDGs.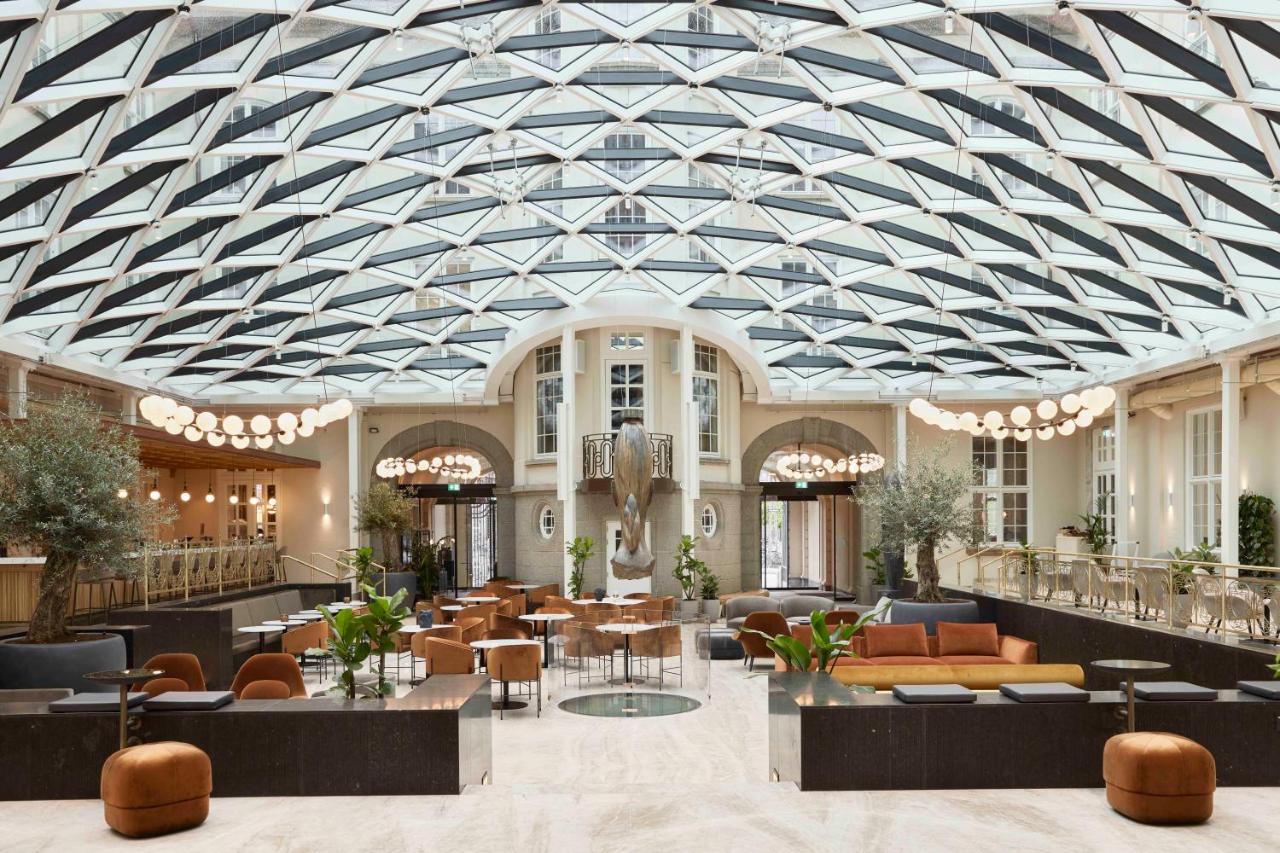 9. Montage Healdsburg
Healdsburg, California, United States
From $990 per night

ETIC Hotels Green Score: 9.5/10
What makes Montage Healdsburg sustainable?
Montage International took our commitment one step further by establishing an executive-level position to create, integrate and manage all aspects of responsible sustainability actions within our enterprise. With this commitment, we will continue to refer to the USGBC and the LEED rating systems in order to benchmark our success. This includes integration of development, design, construction, operations, and community involvement. With this as our focus, we have defined a vision which is the foundation for all of our decisions and actions relating to sustainability.
Operationally we have developed "green" operating principles guided by a management level Environmental Impact Group (EIG) which provides a myriad of internal programs. This includes; environmentally preferred purchasing (EPP) programs, waste management programs, water-quality management practices, energy management, and green housekeeping initiatives.
10. The Lake House on Canandaigua
Canandaigua, New York, United States
From $250 per night

ETIC Hotels Green Score: 9.5/10
What makes The Lake House on Canandaigua sustainable?
The Lake House on Canandaigua is a combination of nostalgic familiarity and modern design sensibilities, paying particular attention to sustainability.
Those initiatives include relying on geothermal power, reducing reliance on single-use plastics (keep an eye out for our water bottle refilling stations!), sourcing compostable and locally produced products, and applying green housekeeping practices to reduce water and energy usage.